Monday, we're ready for you. It was a nice weekend over here and we are waking up thankful for family time and hours spent outdoors. I'm sure you are in the same boat, but we are trying to wrap our heads around online school resuming and how we want to spend our last few weeks of summer. Here is a peek at our Monday Morning Wrap-Up.
LOCAL HOT SPOT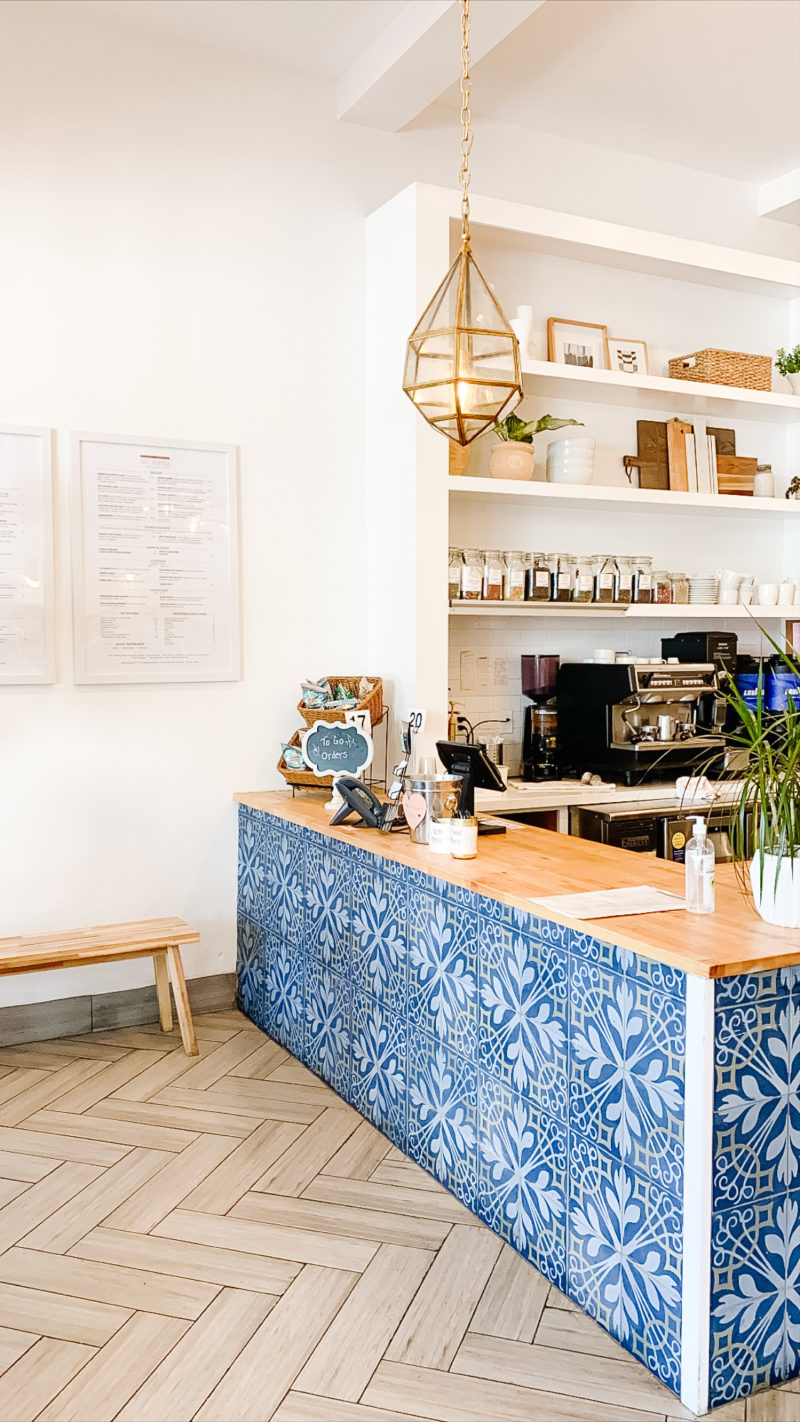 Local friends, Cafe Hermosa in San Clemente is such a fun spot for breakfast and lunch. I am a huge fan of their Avocado Toast and recently tried their Copped Hermosa Salas which is delicious. The outdoor seating makes it a nice spot to relax. And of course, I am completely obsessed with the interior. So gorgeous.
FAMILY TIME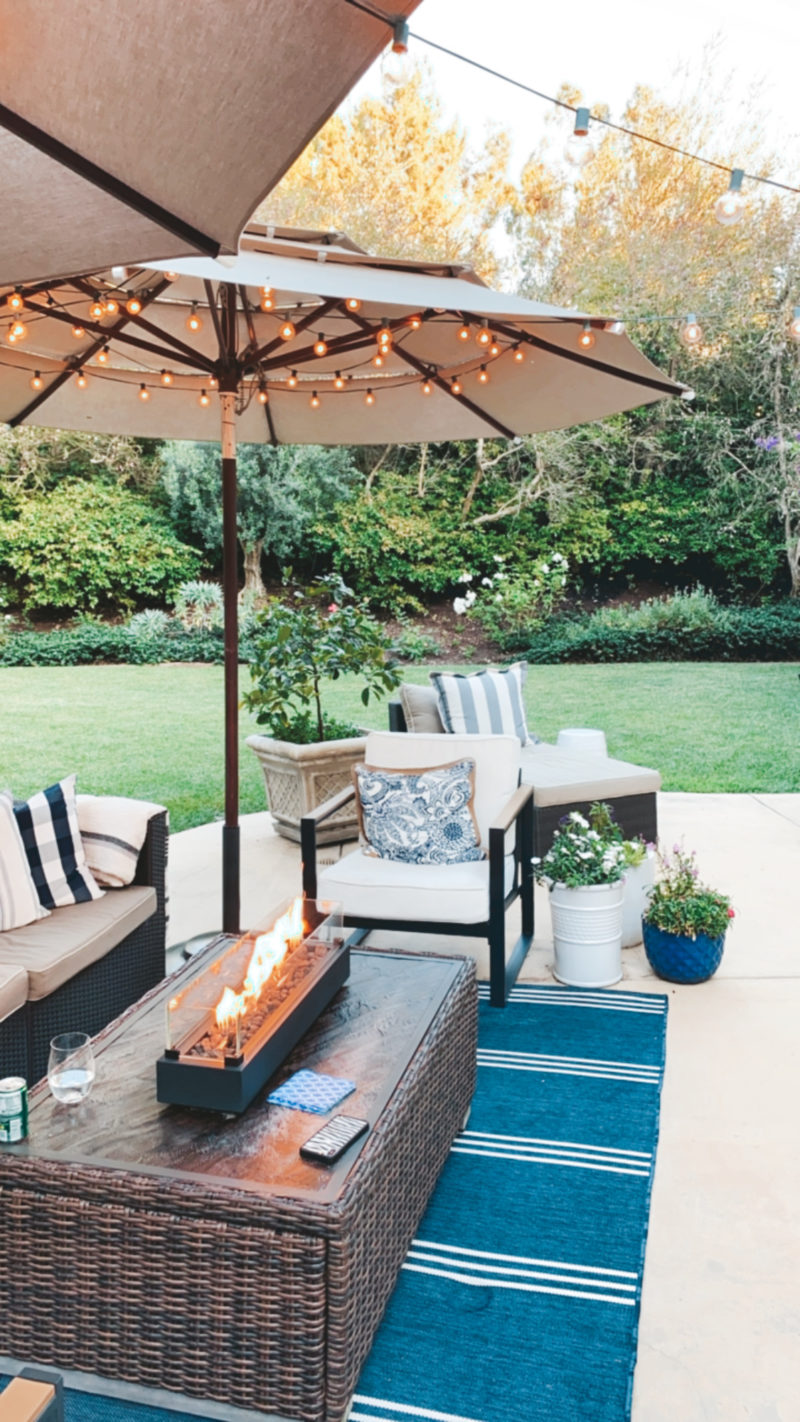 Sunday night was time well spent with my sister's family. It was so wonderful to just spend time together. Her backyard is beautiful. We have so many memories of long dinners out here with my parents and I think of that each time I am there. The two umbrellas with the cafe lights are so charming as the sun goes down.
She and her husband made the fire table! Talk about creative.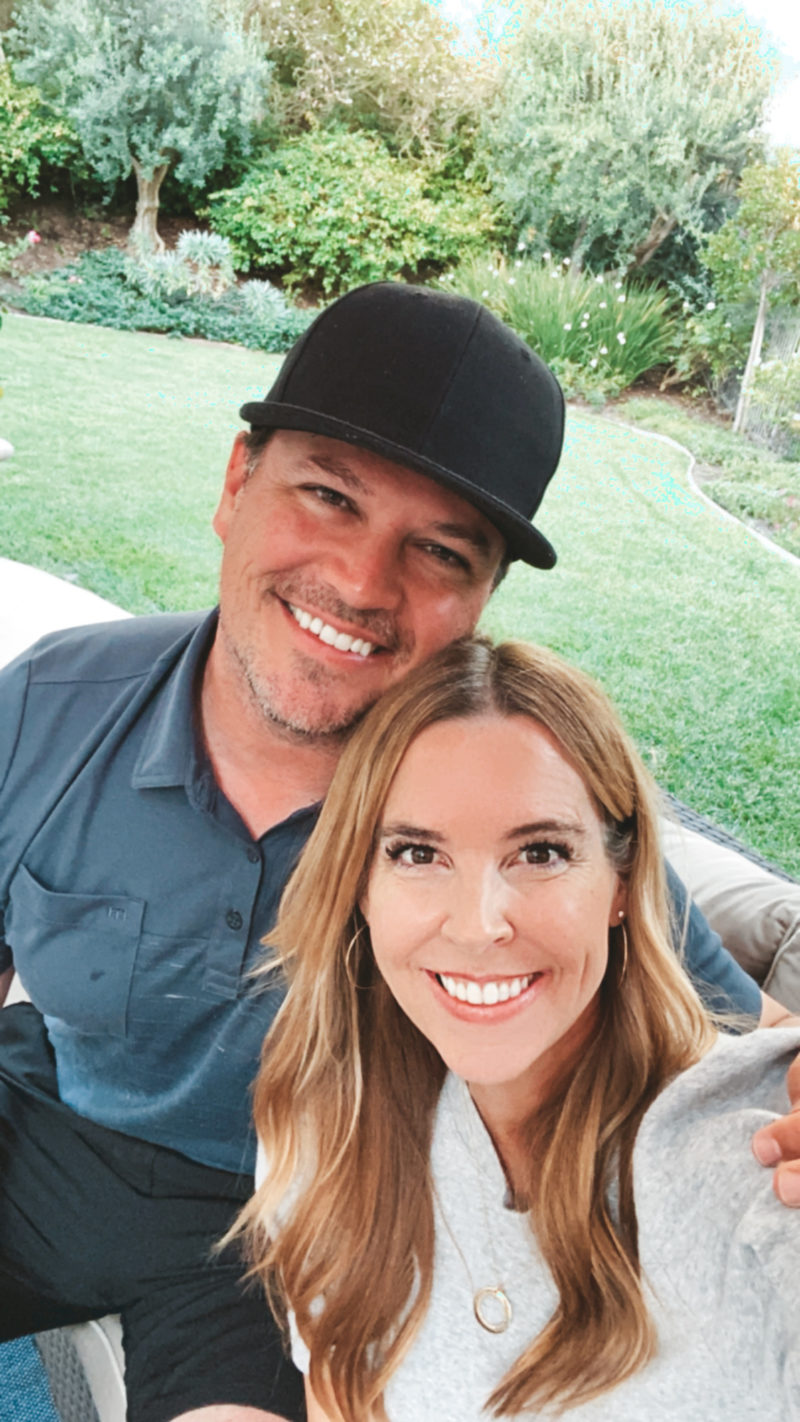 Big smiles for being somewhere other than our house. A change of scenery was just what we needed. Hoping to finish off our laundry room this week so I will keep you updated on that. It's coming along nicely minus a few hiccups.
DELICIOUS DINNER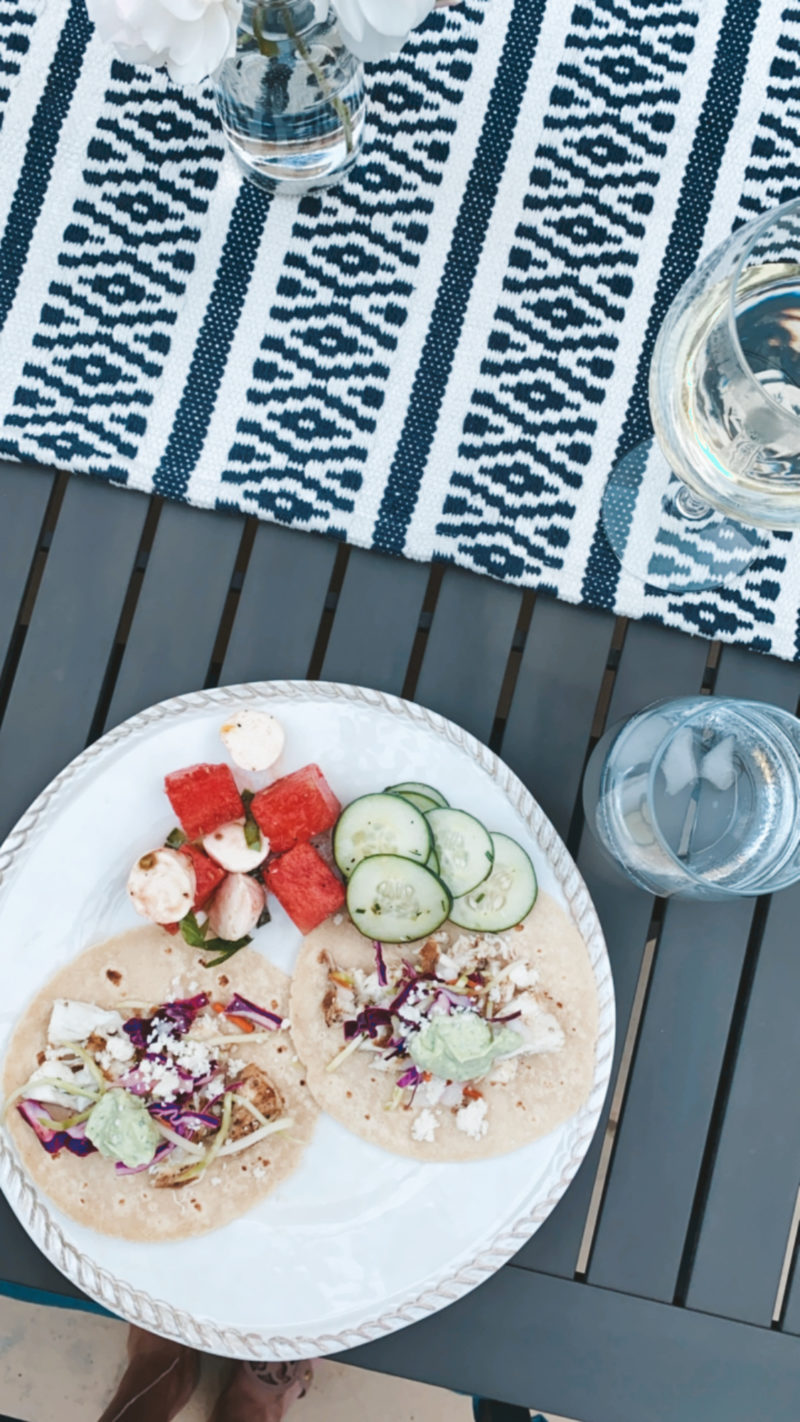 Delicious grilled fish tacos for dinner. My sister is an incredible cook so it's always a treat.
OUTDOOR INSPIRATION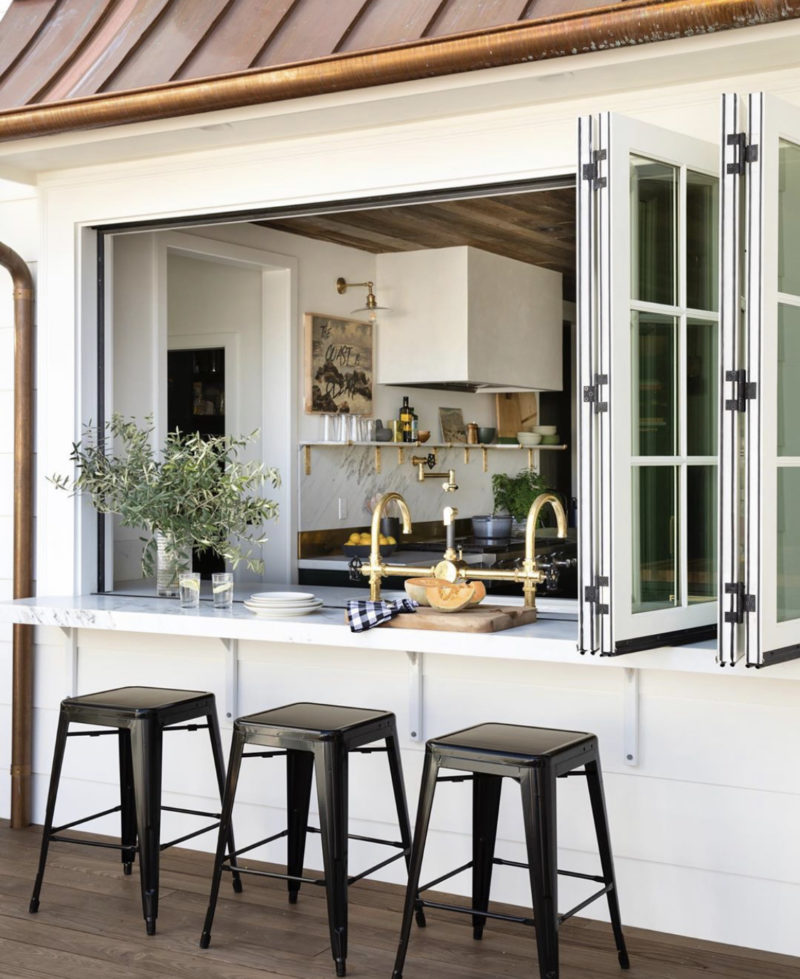 Do you follow @raili_ca_design? Unbelievably talented and this space gets me every time. I adore these doors and how this opens up to the backyard. (photo @karynmillet).
WORDS OF WISDOM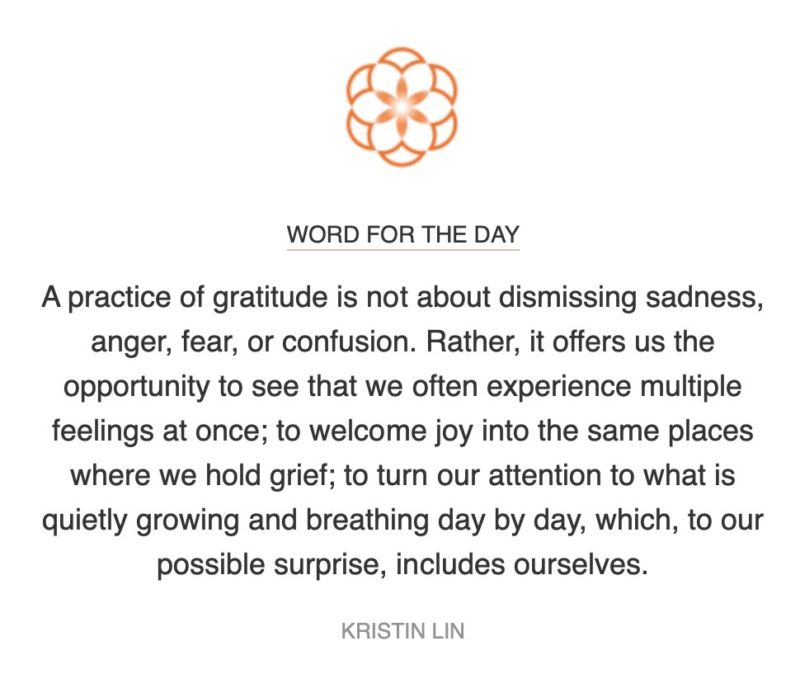 This really resonated with me. This is something I have wrestled with for years now. Trying to hold gratitude and joy in the same space where grief and fear rest. I know so many of you can relate. No question that our current world events have caused not only grief, but every other emotion, too. So it's the moments of gratitude that are so vital. And by feeling the joy, we aren't dismissing everything else. Instead, we are growing more into who we are supposed to be. Here's to finding the moments of joy this week.
I hope today is a great start to your week.