Let's do this, Monday! We had a very productive weekend and made huge progress on our laundry room project. If you check in with my stories you may have seen how far we've come. We also managed to sneak out for a date which was very much needed. Just so hard to believe we are already in August. Summer is winding down and I want to make the most of it. Kicking off the week with our Monday Morning Wrap-Up.
UPSTAIRS HALLWAY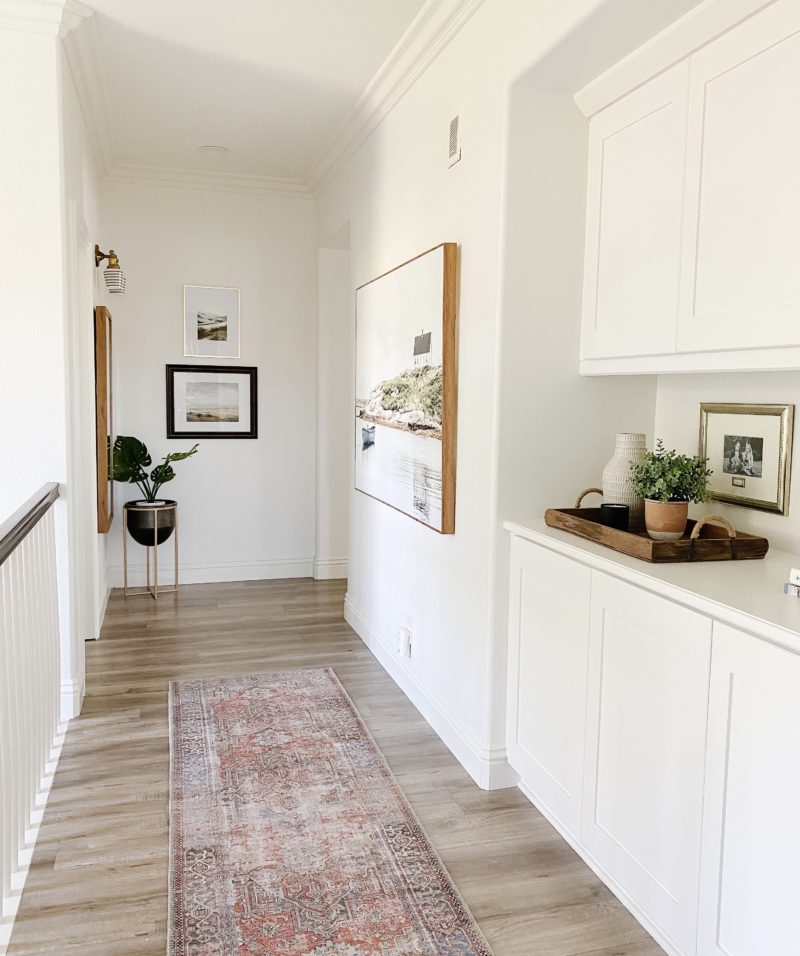 I shared this view of our upstairs hallway and had so many questions so I thought I would answer a few. One of these days, I will get around to installing hardware on the cabinets. Why rush into it, right?
Where is the rug from?
You can find it here and we love it. It's been a great way to add pretty color. I really like the faded, vintage feel of it but at a fraction of the cost.
What is your wall color?
When we reconfigured our upstairs floor plan, we painted the walls White Shadow by Vista Paint. It's a true white with zero under tones. You can see all of our interior colors here.
Where is the large artwork from?
Unfortunately, that was a lucky HomeGoods find. I may or may not have thrown my body on it when I spotted it in the store.
Where are the two small pieces of artwork from?
Those are from Sarah Nightingale. She is extraordinarily talented and we have three of her pieces in our home.
TILE SHOPPING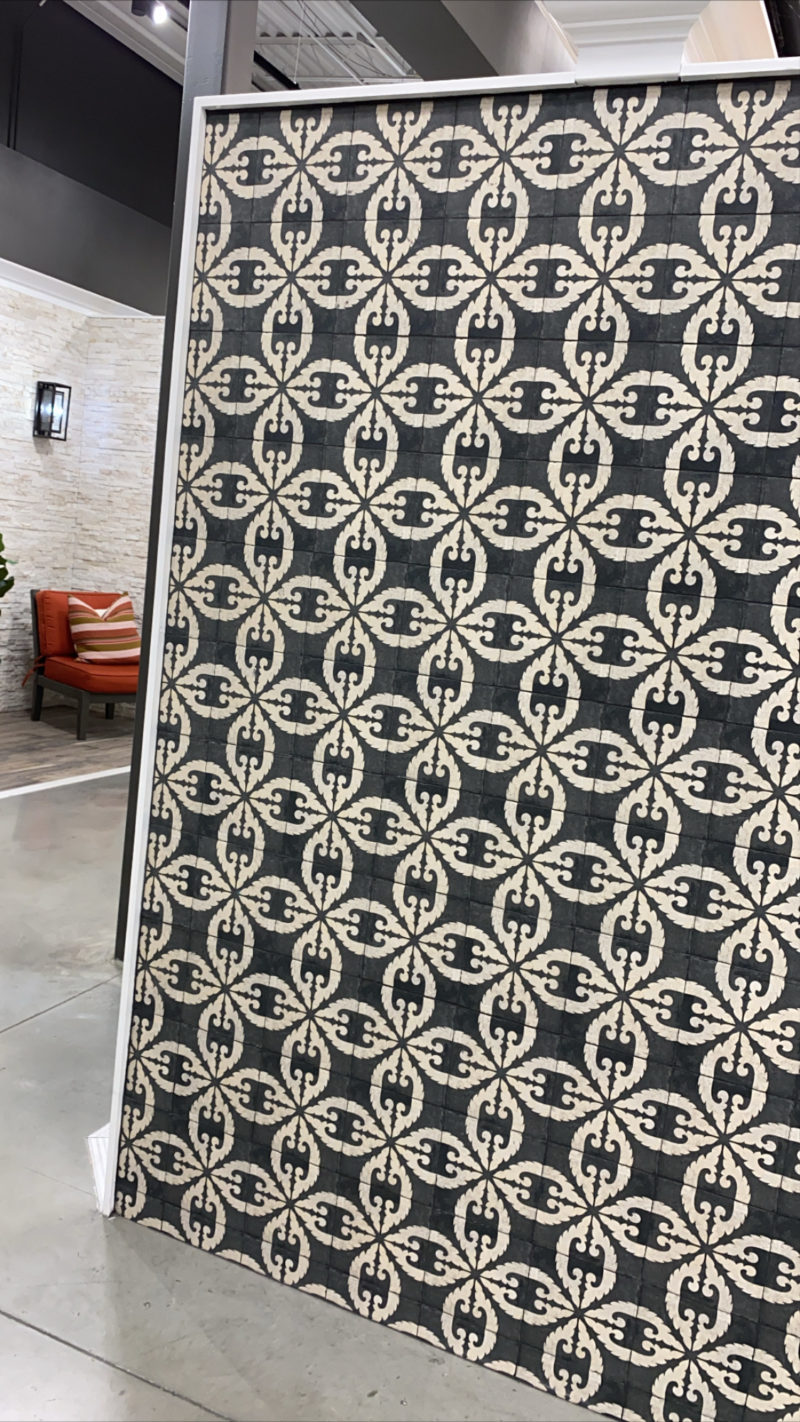 I headed over to Floor and Decor to get the tile I needed for our laundry room backsplash and had so much fun walking around. They have the most amazing selection. This caught my eye. Would be gorgeous in a fun bathroom design.
BEACH DAYS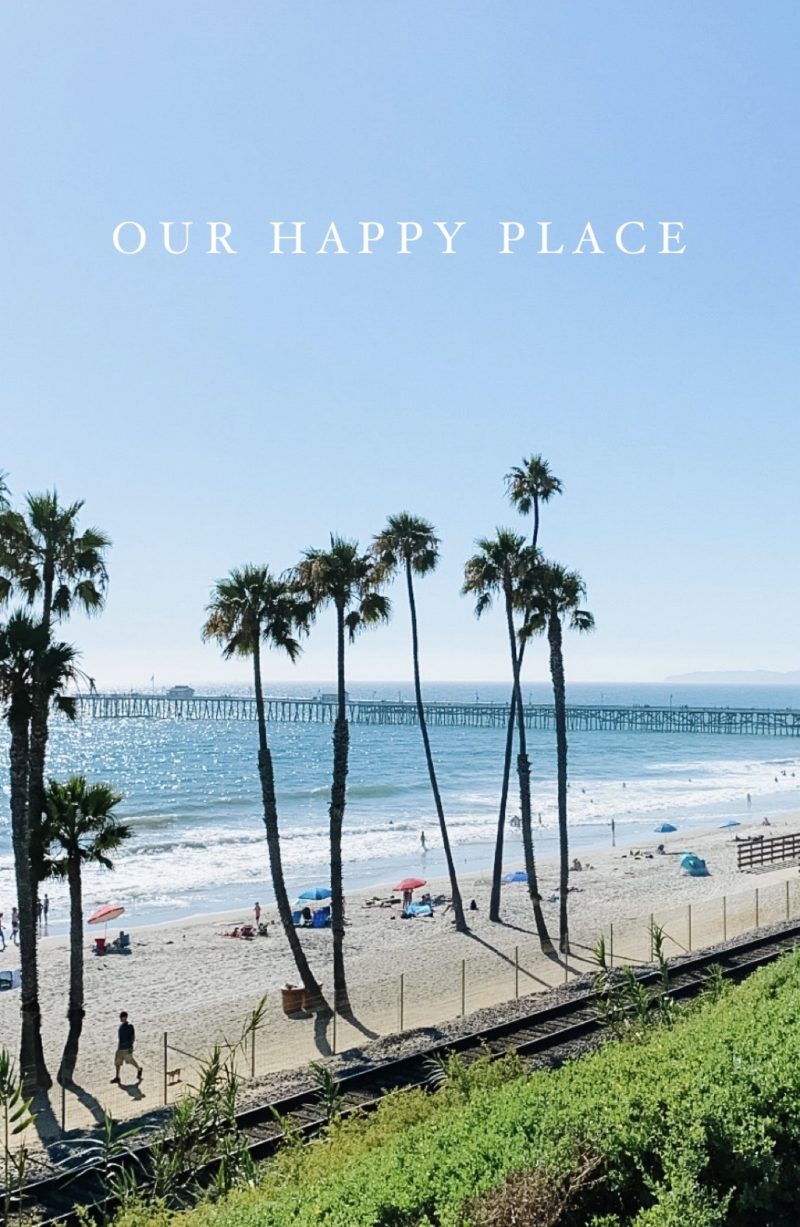 The beach is calling my name. We feel fortunate to live close to the water because it really does have a healing effect. I can be having a pretty lousy day and just seeing the water changes that. Families set up and maintain a healthy distance and it's a great way to spend the day.
DATE NIGHT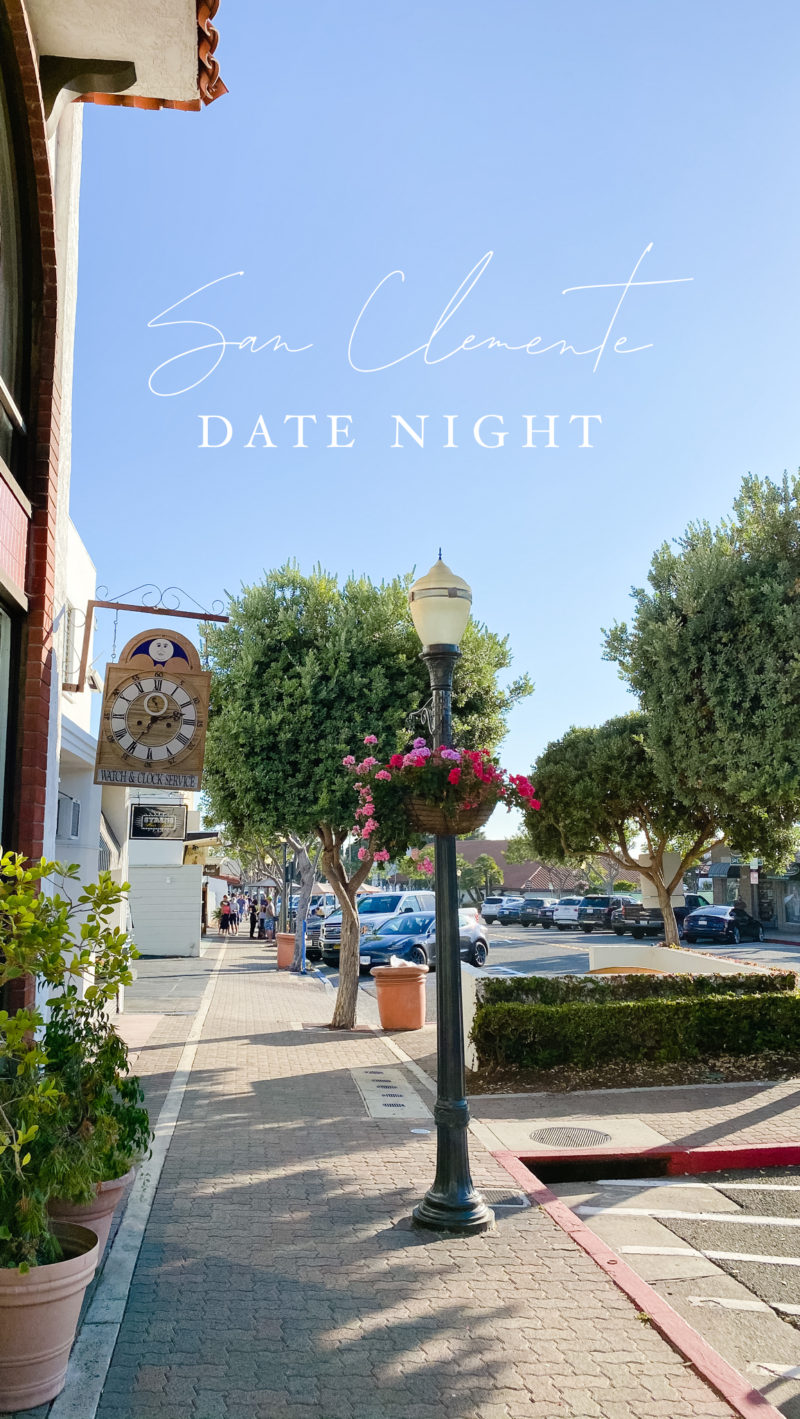 We have not been great about date nights lately, but no matter what is happening in the world, I think it's so important to take an hour or two to unplug and just be with one another. We headed down to San Clemente. A little bit of time without distractions can be transformative. If you have been reading my blog for quite some time, you know I am a champion of the date night. While a bit more challenging lately, it will never be time you regret.
GOOD VIBES ONLY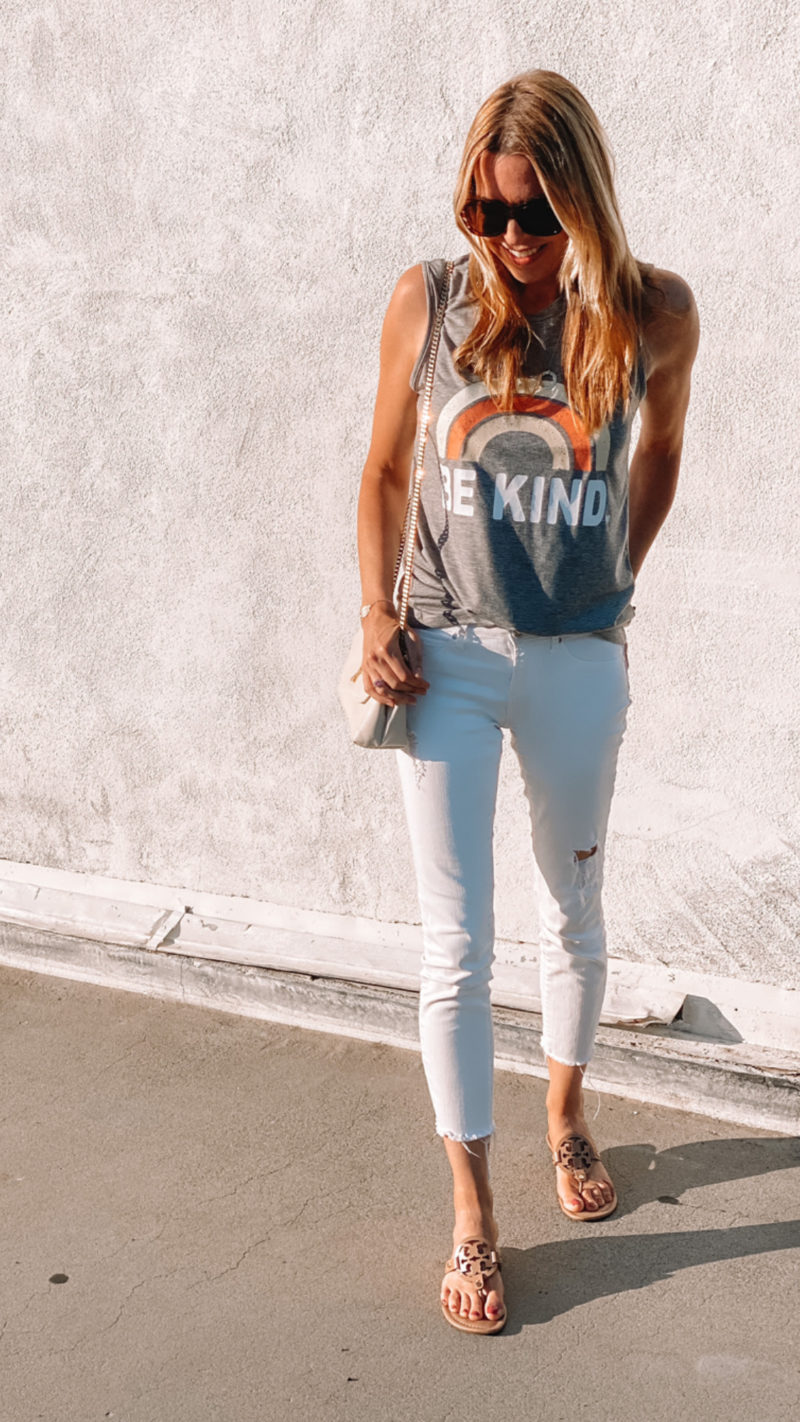 good vibes tank | similar jeans | sandals | bracelet | sunglasses
Kept is casual with the Good Vibes tank and white jeans. Carrying my mom's handbag is something I treasure. Makes me feel closer to her. Speaking of handbags, the Nordstrom sale is kicking off this week so I will be sharing some of my favorite picks.
BREAKFAST IS READY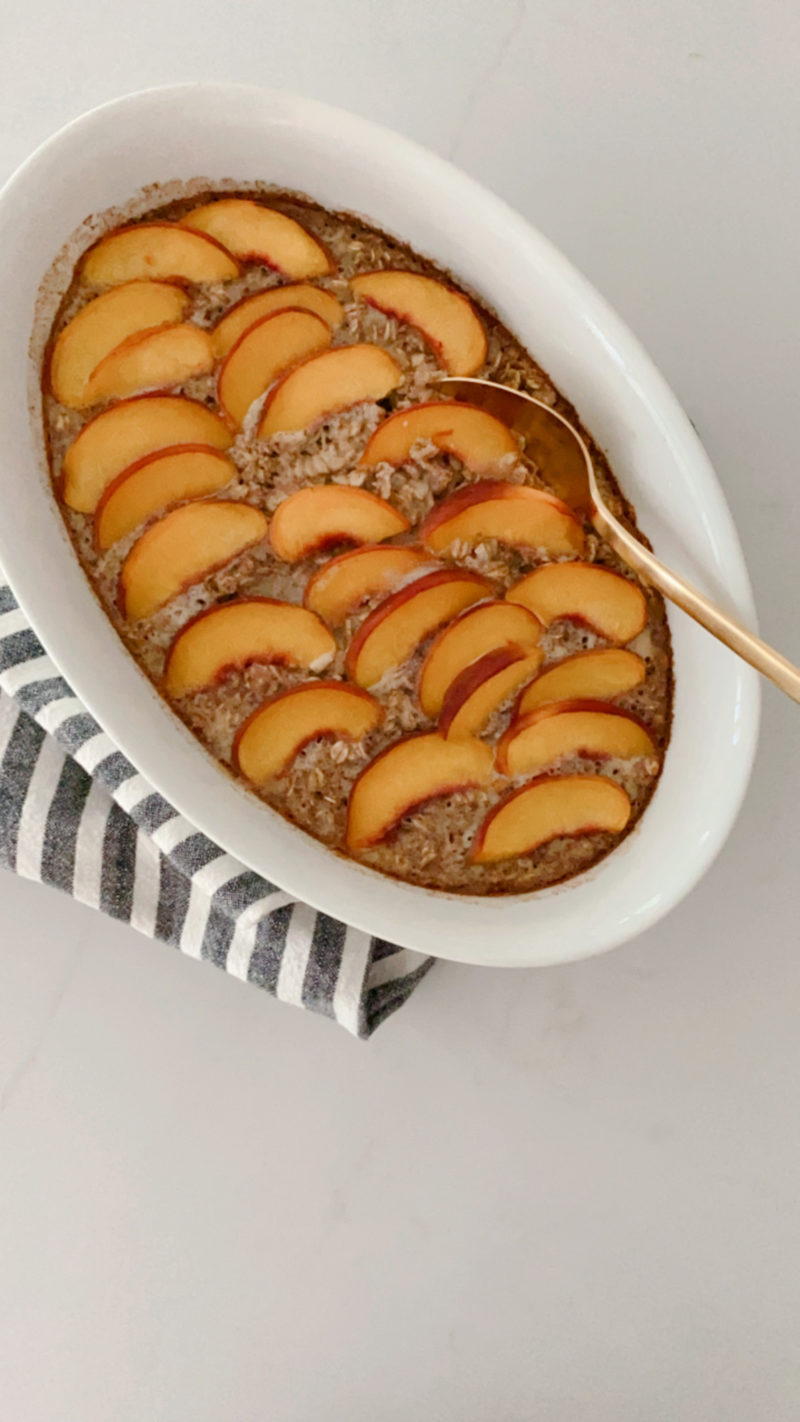 One thing is for certain, we are kicking off the week with a yummy breakfast. I love scrolling through Instagram and seeing amazing recipes. I spotted this from @marisamoore and my daughter made it immediately. The peaches this season are amazing. They have been so sweet and delicious. She loves oatmeal, so this baked version makes for an easy breakfast to scoop out and reheat.
Ok, ladies. Let's do this. Let's make it a great week. Sending you all good vibes and hoping the day is off to a wonderful start.