Good morning, sweet friends. This community is incredible. After not posting much last week, which I almost always do, so many of you reached out to be sure all was well. California is definitely taking a beating right now and while we remain safe, it's a difficult time for so many. Not to mention balancing life with two teens and making sure they are navigating distanced learning with as much grace and optimism as possible. I know everyone is feeling that, too. I hope that I can provide you with some much needed distraction from the big ticket items this week. Here is a peek at what we've been up to lately.
GETTING OUT & ABOUT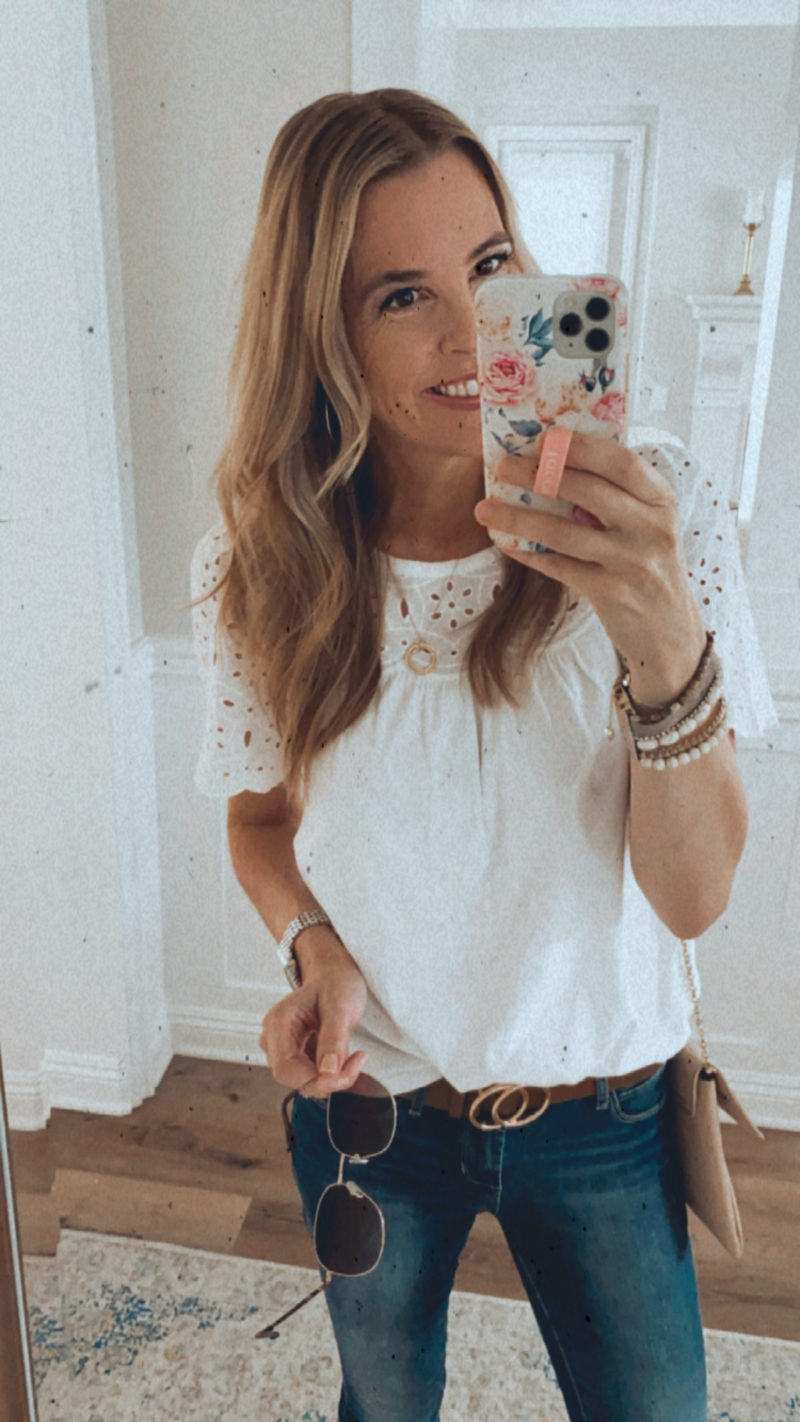 similar top | jeans | belt $8 | necklace | bracelet
We kicked off the weekend with fresh hair (our salons are finally open) and a mini date night. It felt good just to put on something other than what I wear around the house, that's for sure.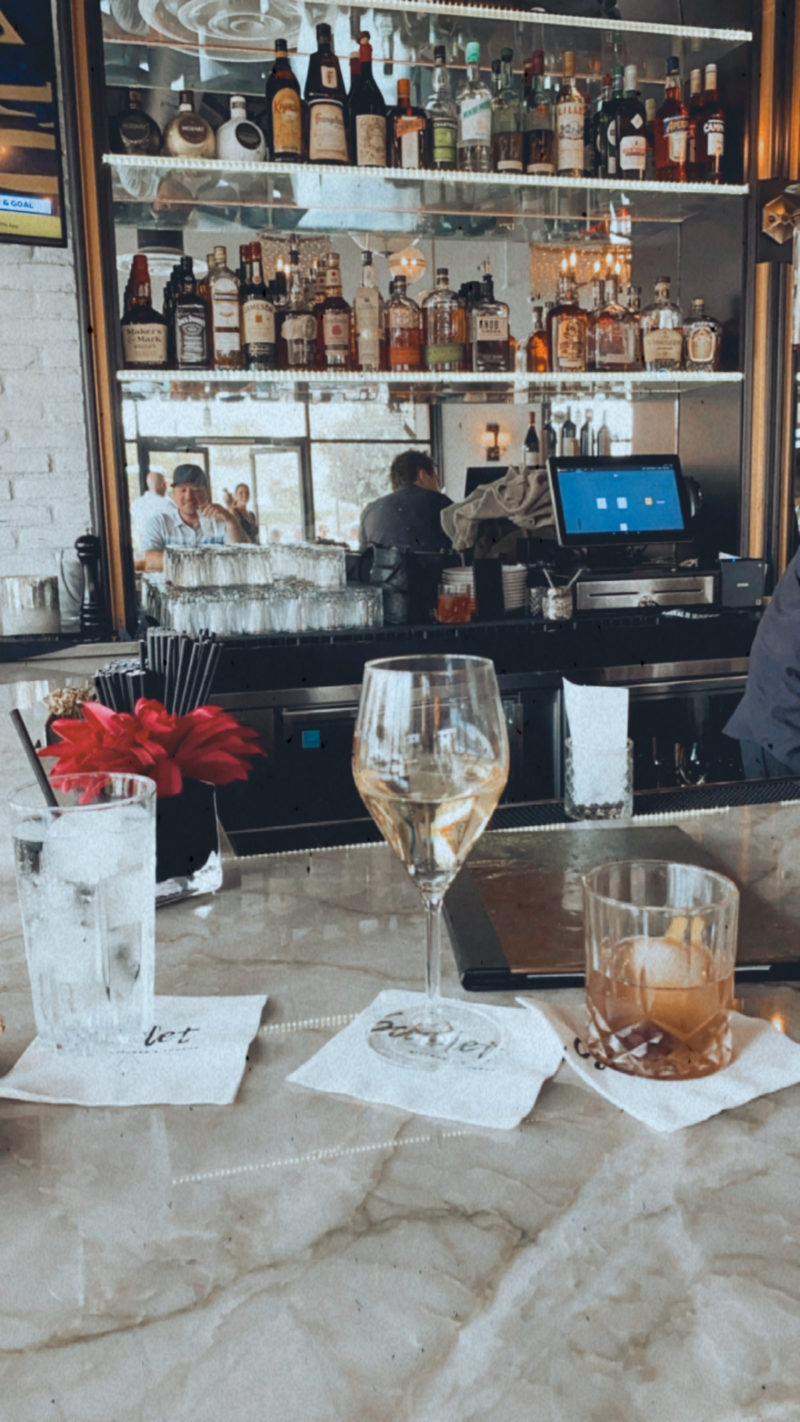 It's so nice to get out and support our local spots. I am in love with their bar top. So gorgeous. Scarlet is open and seating 25% inside. My favorite part was seeing the staff overjoyed to be welcoming in customers. The positivity was infectious and something we all need right now. My husband and I continue to make it a point to steal away for just a couple of hours each week to chat and connect away from the house. Much harder to do when the children are young so that's when you get creative. Many of our date nights are just on our porch, too.
GETTING ORGANIZED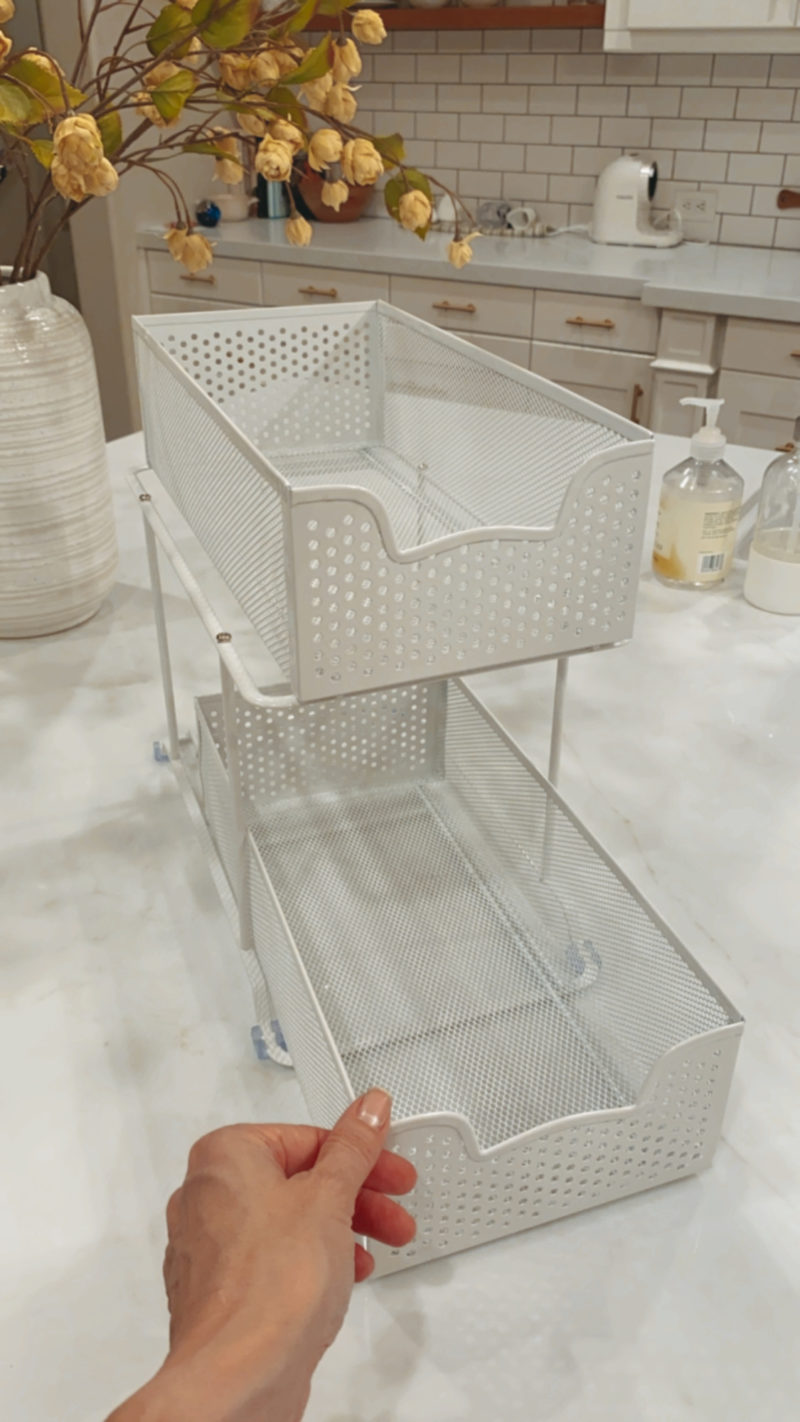 Five stars for this little drawer system. Sorry about the dark photo but I snapped it in the evening before my daughter organized her bathroom. This fits SO MUCH under her sink. More than I ever imagined and both drawers slide out so you can access everything. It only took us a couple of minutes to put it together. You can attach it to your cabinet but we chose not to. We will absolutely be buying more of these for under our bathroom sinks.
HOMEMADE PANCAKES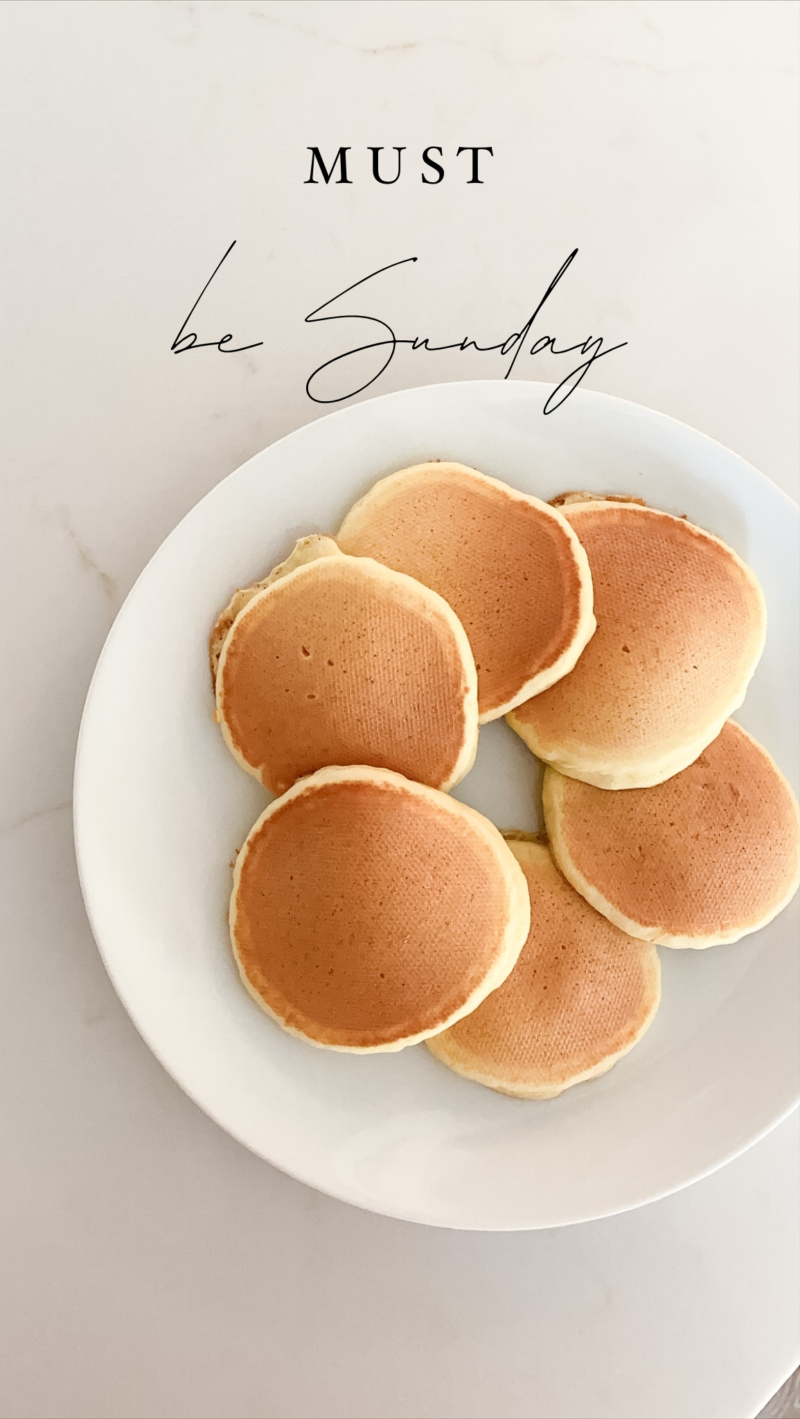 The pancake tradition holds strong around here and these are always so yummy. The recipe is simple to make with ingredients you already have on hand. We use this griddle and LOVE it. *just noticed the griddle is on sale for a steal right now.
STUDIO MCGEE PURCHASE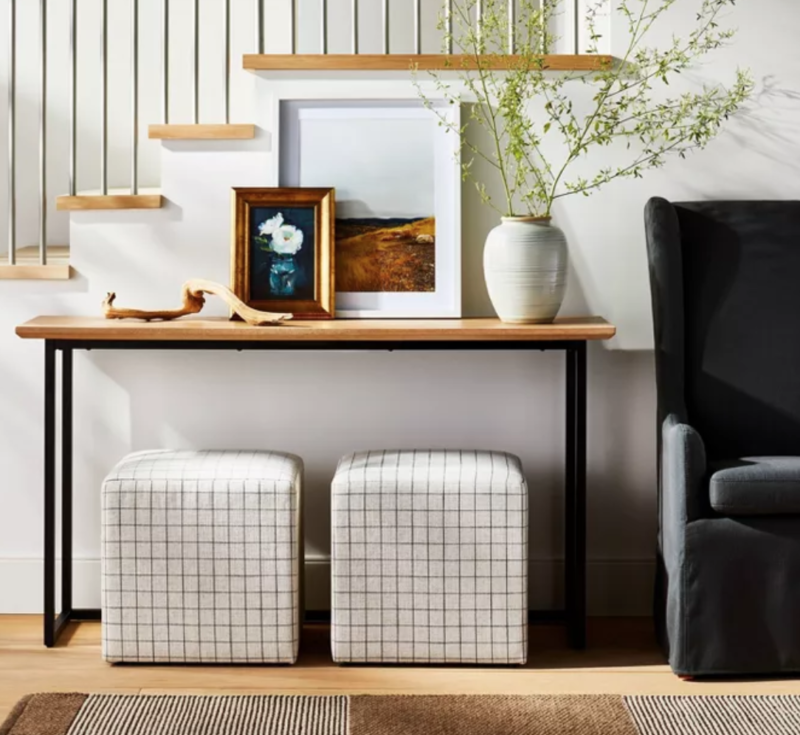 Did you snag anything from the Studio McGee launch at Target. I was so excited to order two of these ottomans. I picked them up already and they are prettier in person. Even my husband commented on how much he likes them. I also ordered a table lamp for our family room. Such darling pieces this time around. I absolutely wish we had a spot for this piece. I think it's sexy and beautiful and could be styled so well throughout the year.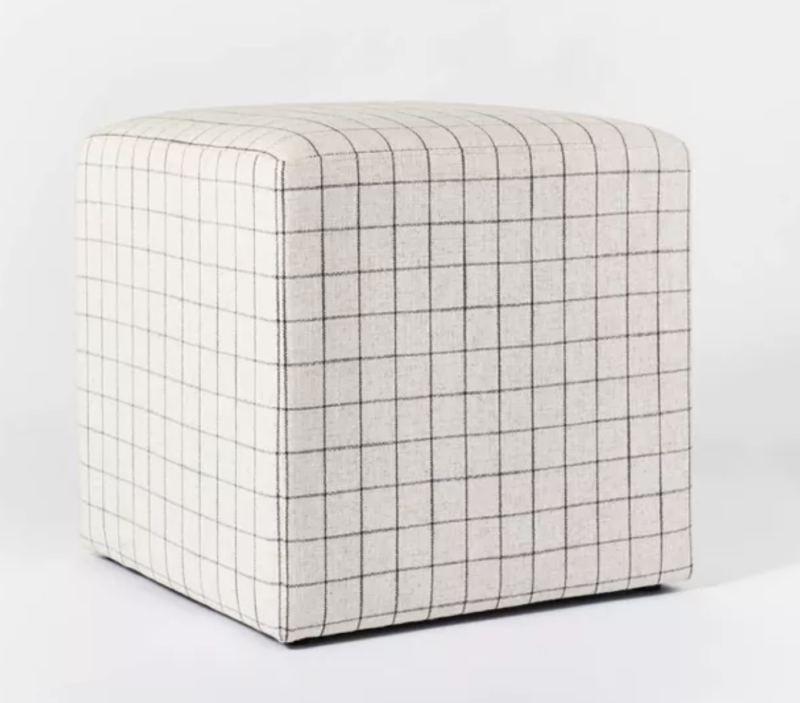 We are adding some darker accents to our living room so I picked these up while they were on sale. Great price and a really pretty washed velvet.
Last but not least, do you follow Park and Oak on Instagram (@parkandoakdesign). They do incredible work and this bathroom stopped me in my tracks. I love the dark tub with the warm wood floors. Such a beautiful design.
Let's do this, ladies. Here's to a hot cup of coffee and kicking the week off on a positive note.