I have to say that I am dragging like nobody's business this morning. I woke my son up at about 7:10 am for school and he said, "More sleep mom. I want to sleep many moons." Our weekend was a bit of a whilrwind but so much fun. Lucky to have had some special events to celebrate. As I mentioned in the Saturday Shopping post, we had a First Communion as well as a birthday celebration for our now 10 year old. Here's our Monday Morning Wrap-Up.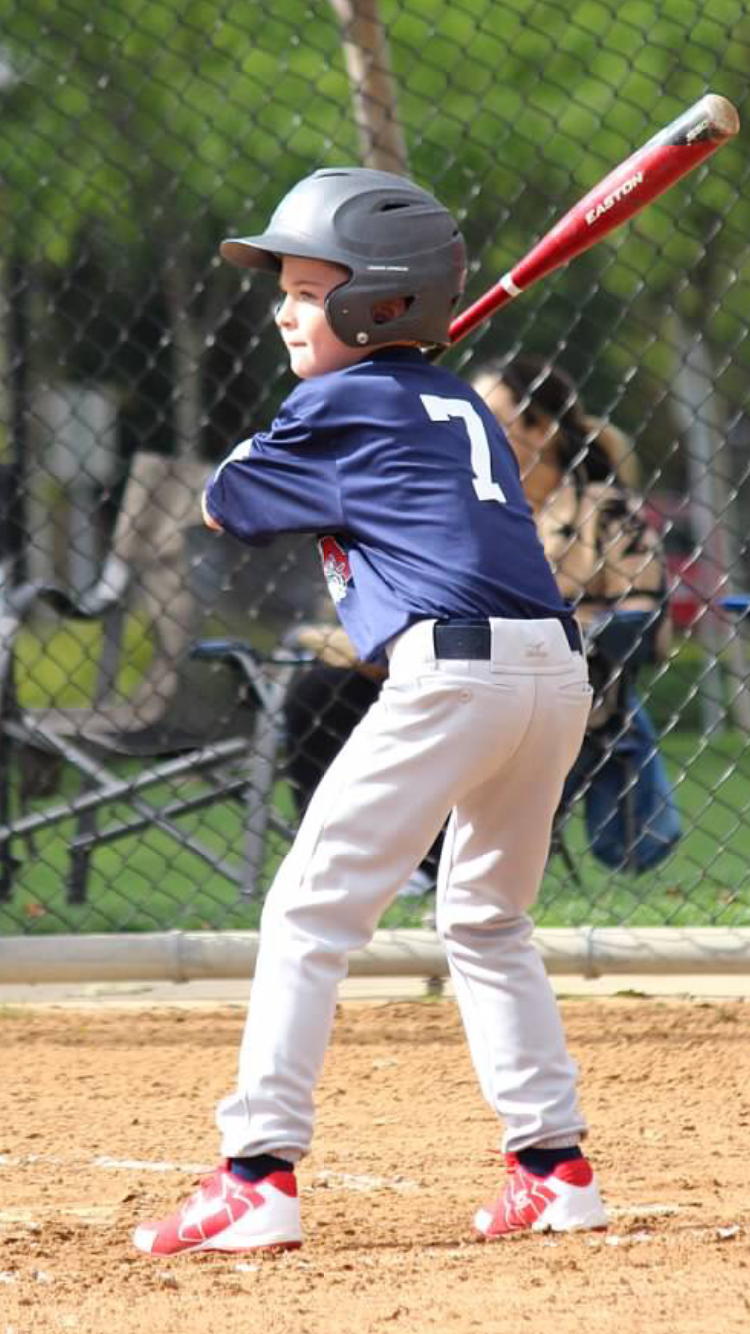 The weekend kicked off with a fantastic baseball game. I love watching these little boys play. I am the crazy mom cheering all the kids on. I can't help myself. And it was special to have Grandma in the stands this past weekend as she is visiting from Pennsylvania.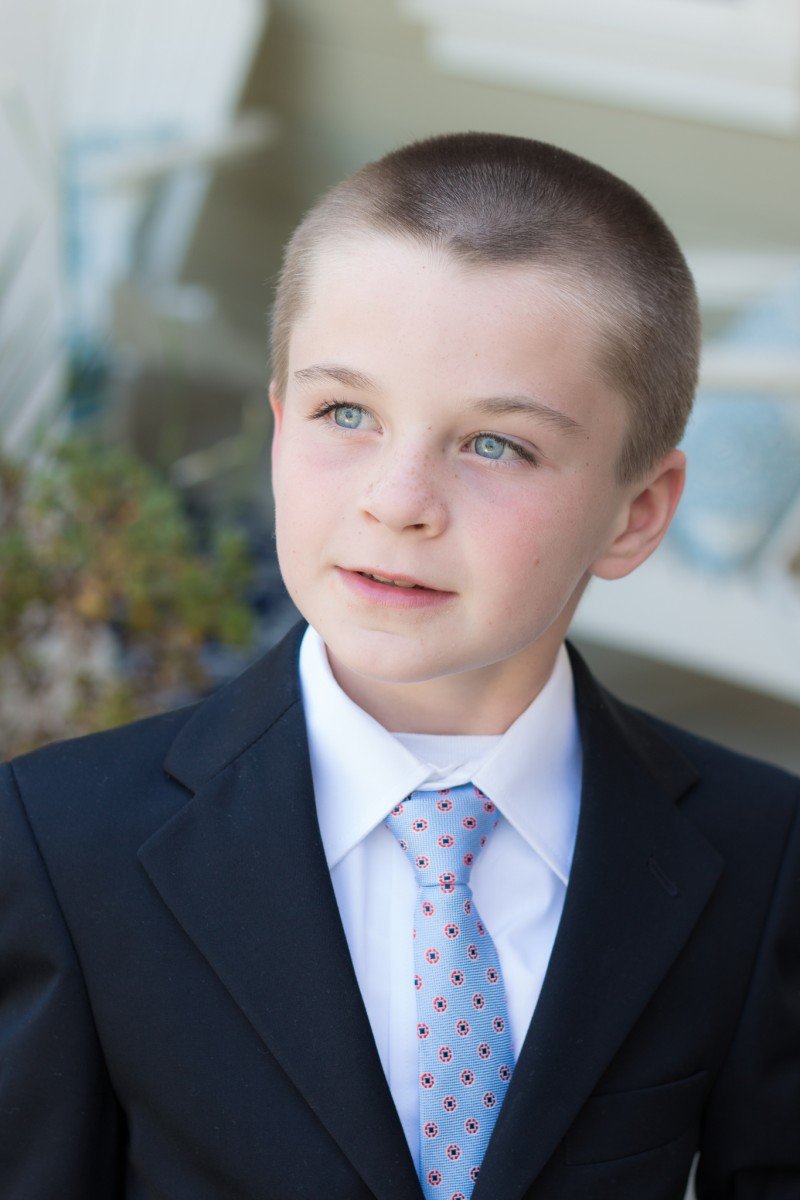 After the game is was a quick stop at a friend's birthday party and then it was go time. This boy has such a gentle spirit about him. He is kind to everyone he meets and would rather give than receive. And boy does he clean up well after a killer baseball game.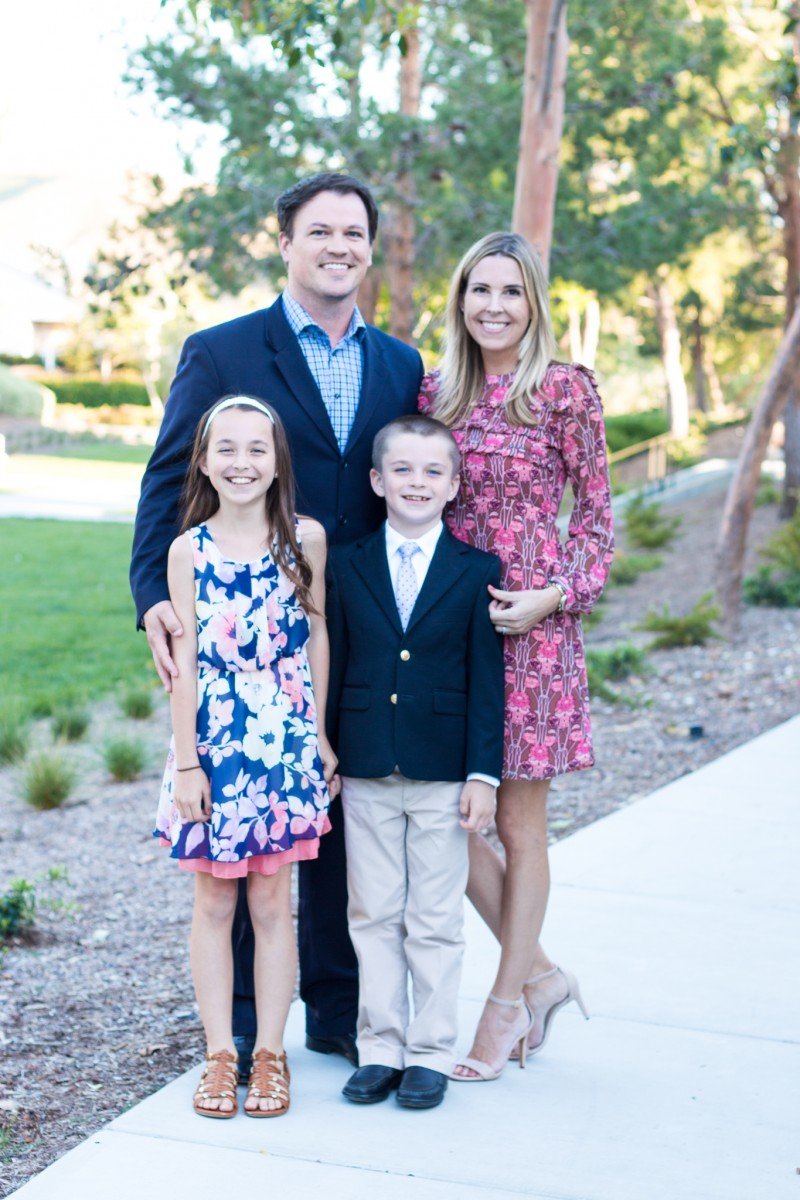 Love this crew of mine. This boy was so proud and so thrilled to have made his First Communion. We had everyone back at the house for dinner afterwards so we could all celebrate. And if you are anything like us and don't have too many dressy shoes laying around for the children, I can't say enough about these loafers. My son is not easy to fit and these are not only really good looking (they have striking stitching that you can not see) and very comfortable. Also a great price point. Just wanted to pass that long in case you son needs a pair of "handsome" shoes as we like to call them.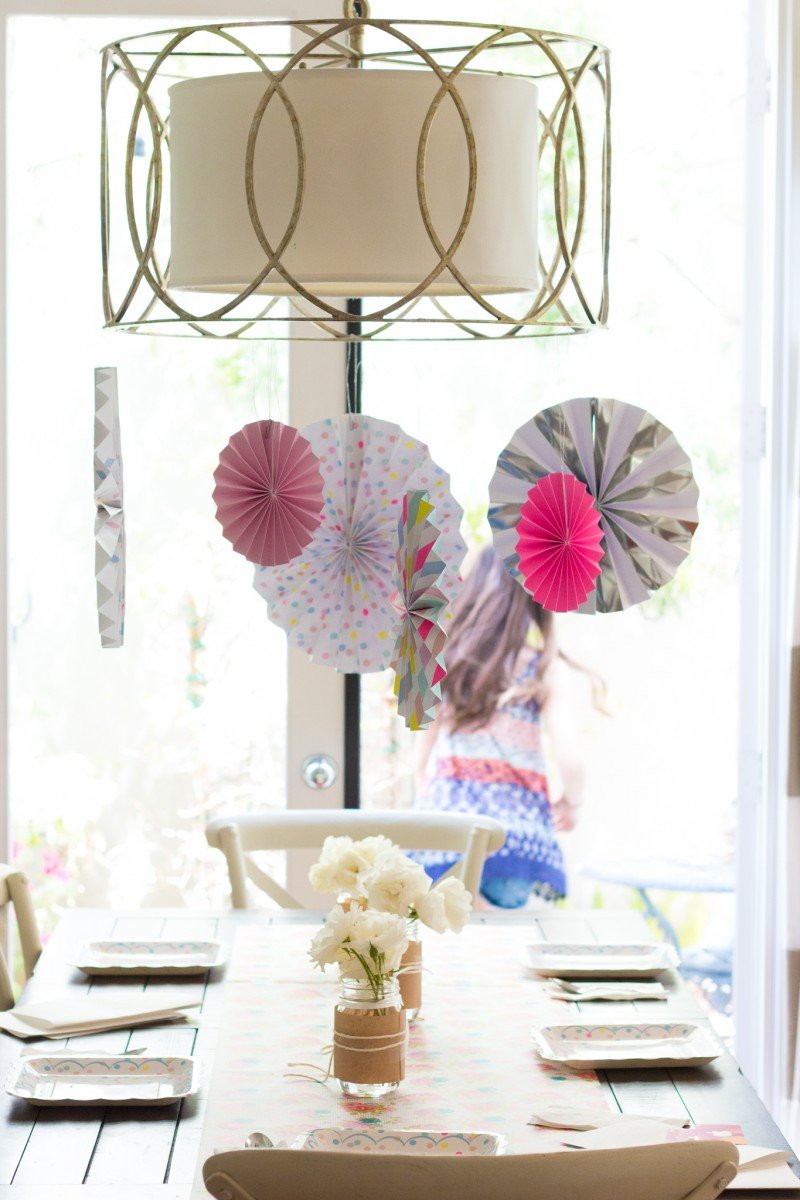 The following day we swapped out the First Communion decor for birthday decorations. Just wanted to share this because it was a great find. I found this really darling set of fans (no clue what they are called) at HomeGoods. They were only $7 for the set and I can use them over and over. I love that they fold flat. To keep them together I just paperclipped them. Much easier than tying them as I think you are supposed to do. So if you need to update your birthday stash, these might do the trick. And I love this time of year because our roses are prolific and that means free flower arrangements.
If you are local, Coyote Grill in Laguna Beach is one of our favorite spots for breakfast. You can't beat the ocean views and the breakfast is always so great. They are also know for an award winning Bloody Mary. All in all, it's just a fun spot for breakfast and a top request from our kiddos. And the staff is always so so nice which I really appreciate.
Our daughter's birthday wish was for a new bike. She has outgrown her current one and was hoping for one with a basket. Mission accomplished. And it's her favorite color so it was a home run. We typically do a scavenger hunt for big gifts so it's always exciting to see them running around the house for the clues. My parents used to do that for us and now we are carrying on the tradition. Right after breakfast daddy went straight to work on putting together the new bike. Of course we would have loved to have had it already together but boy is it hard finding spots to hide things now that these children are getting bigger. Hiding the little pink tricycle when she was four was much easier.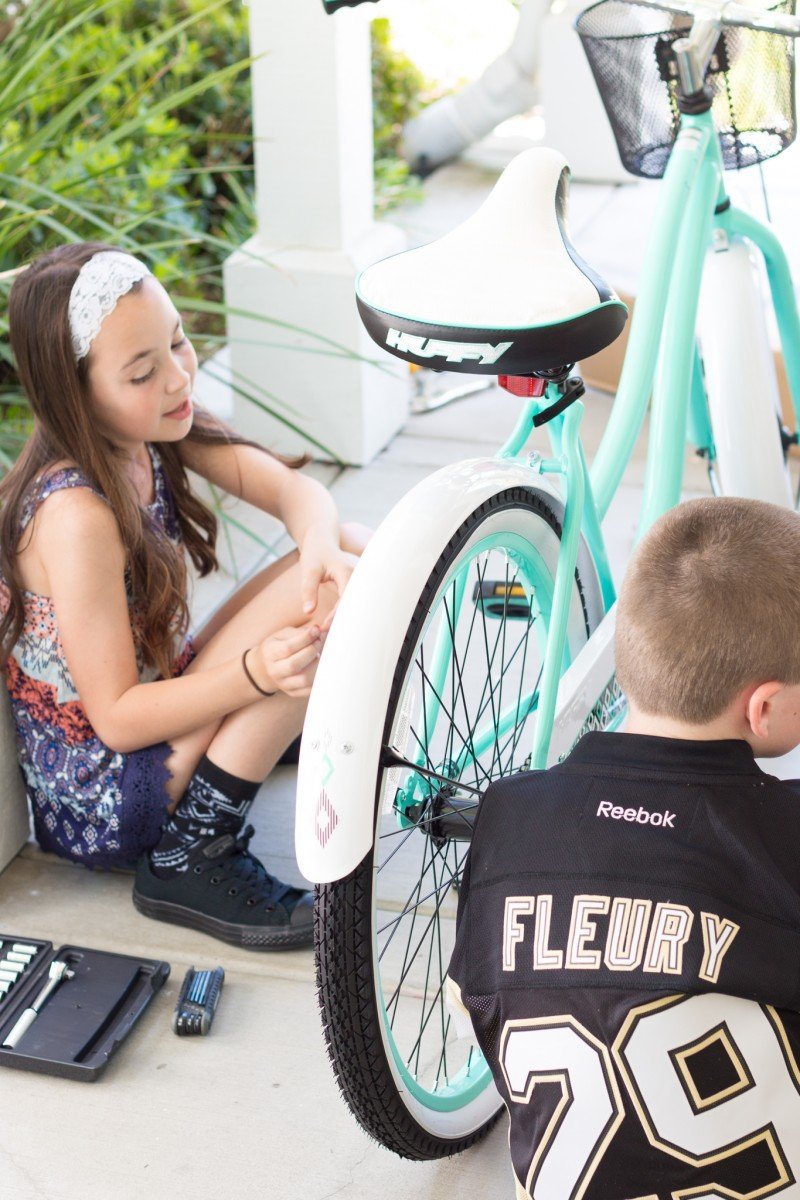 These two were so cute helping dad and singing while they waited. It was worth the wait and she kept saying how much she loved her new bike. Her appreciation made it all worth it. I sort of want her bike now!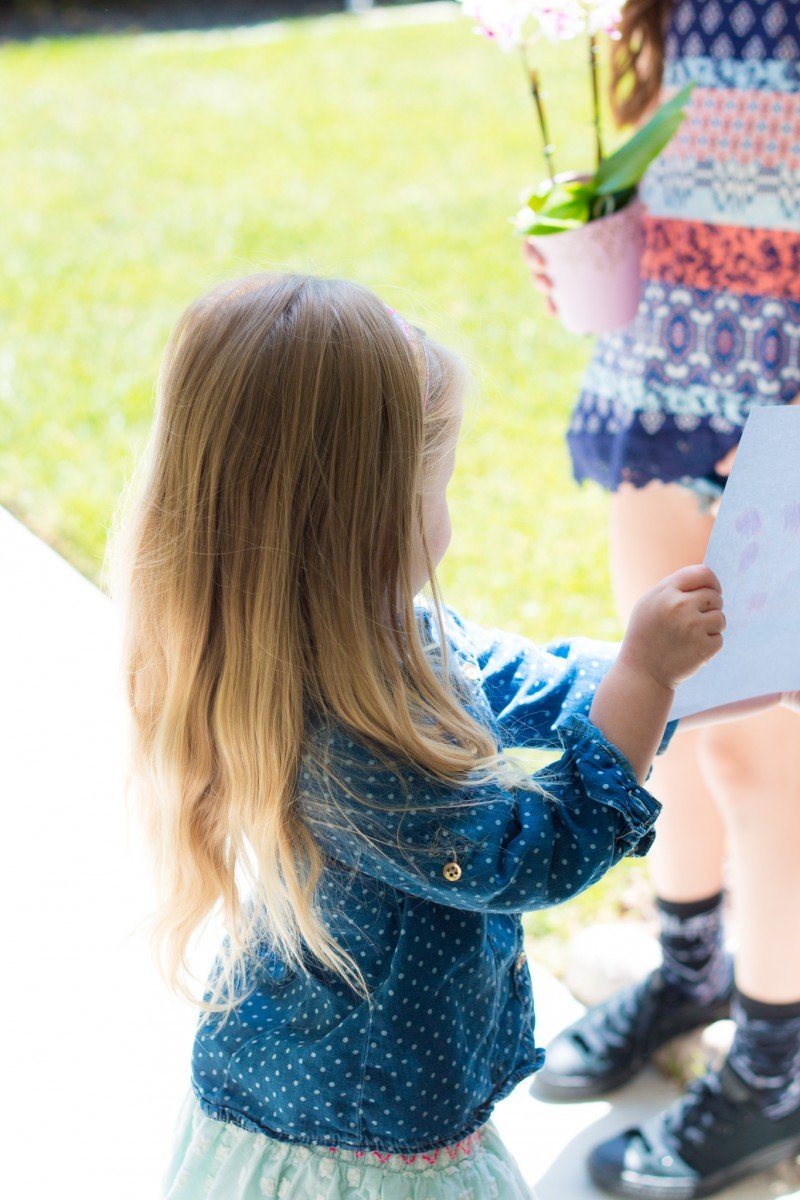 And it doesn't get much better than the cutest little neighbors dropping off orchids and hand made cards to the birthday girl. So lucky to have such dear friends so close by. I think our ten year old felt very special.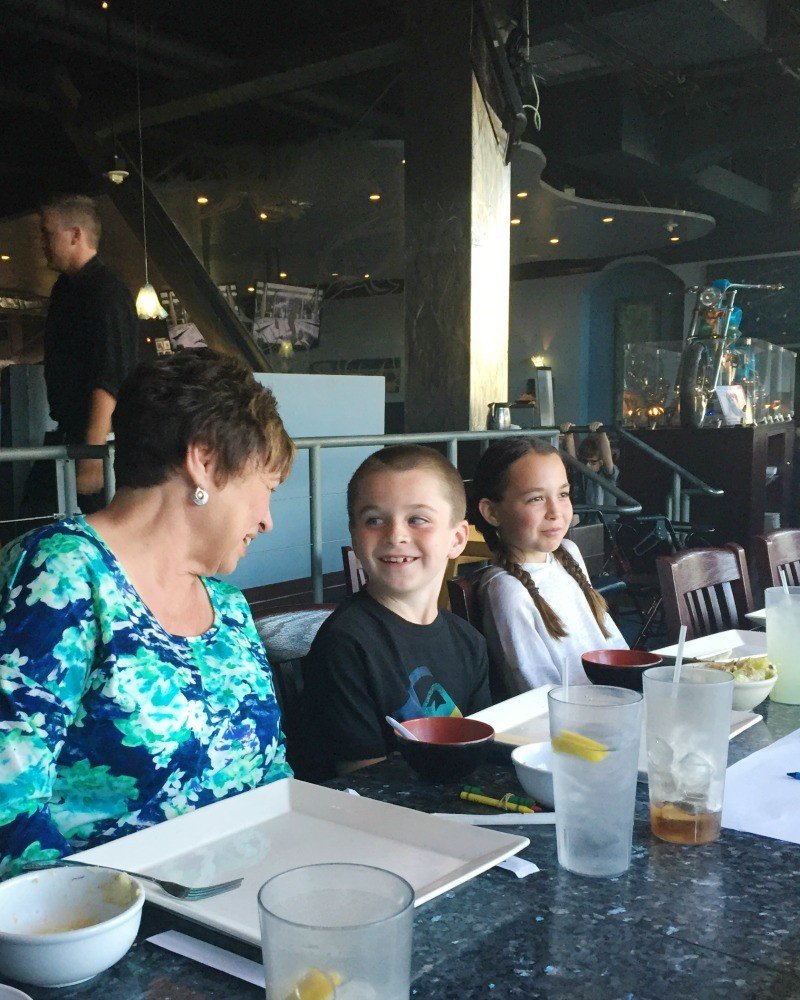 We capped off the night with sushi and teppanyaki per the birthday girl's request. I think the last time we were here was for her last birthday! The kids love seeing the dinner cooked right in front of them and for the first time ever our son finally tried sushi . . . and loved it. Guess that means we will be looking for coupons the next time we all go out for sushi. These kids can eat.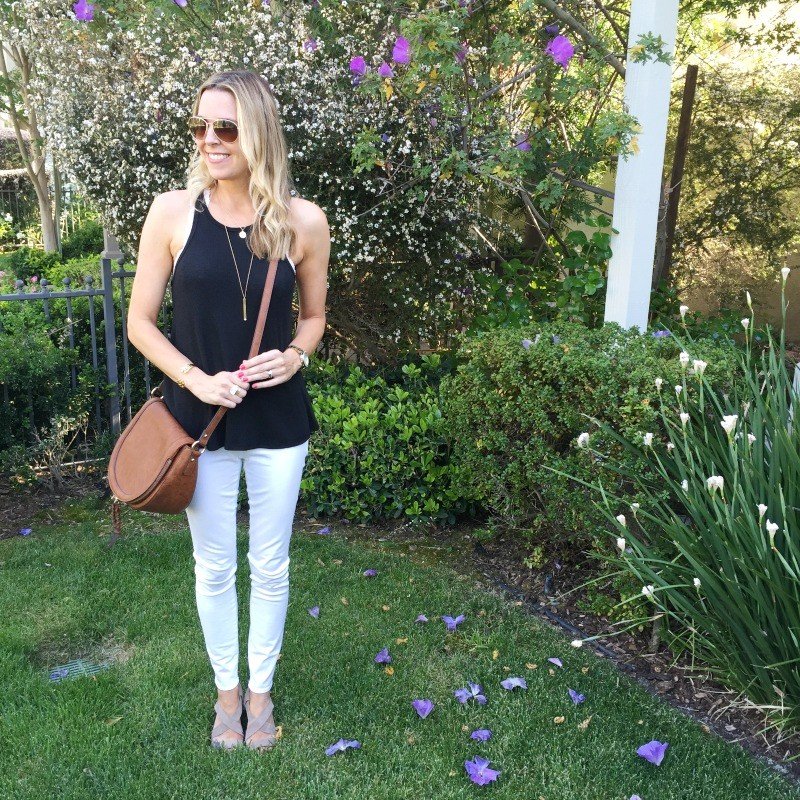 tank | handbag | jeans | shoes
I wore my white jeans and favorite black tank to dinner. The tank is now only $14 which is awesome. You know I love this one.
Needless to say, I'm wiped. So now I am drinking coffee and wrapping my head around this next week. We go straight from my daughter's birthday to my husband's so the party train keeps moving over here! And I wouldn't have it any other way. Looking forward to sharing some Mother's Day gift ideas with you soon, too. It will be here before we know it.