Good morning. Boy, I need extra coffee today. I was so hoping to bounce out of bed but that was not the case. Moving slowly with an intimidating to-do list staring me down so this could get interesting. What turns the day around for you? I normally go out for a walk or do a quick 15 minute workout. Hoping one of those works. Here is a look back at our weekend.
BLUE SKIES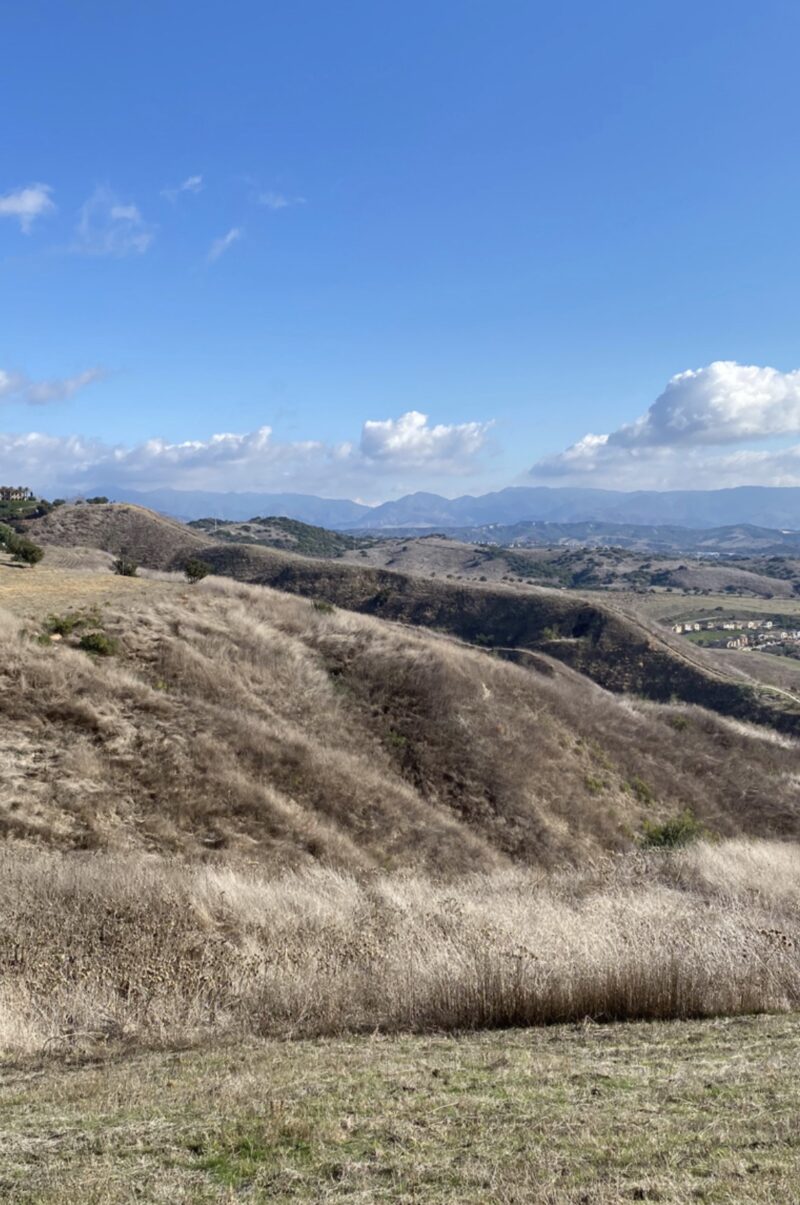 Speaking of walks, my husband and I try to get out for a good hour hike on Saturday and Sunday. While we could use some rain to bring the green back to the hills, the skies sure were beautiful. We do a lot of our thinking and talking on these hikes so it's always a nice way to start the day.
DAILY AVOCADO TOAST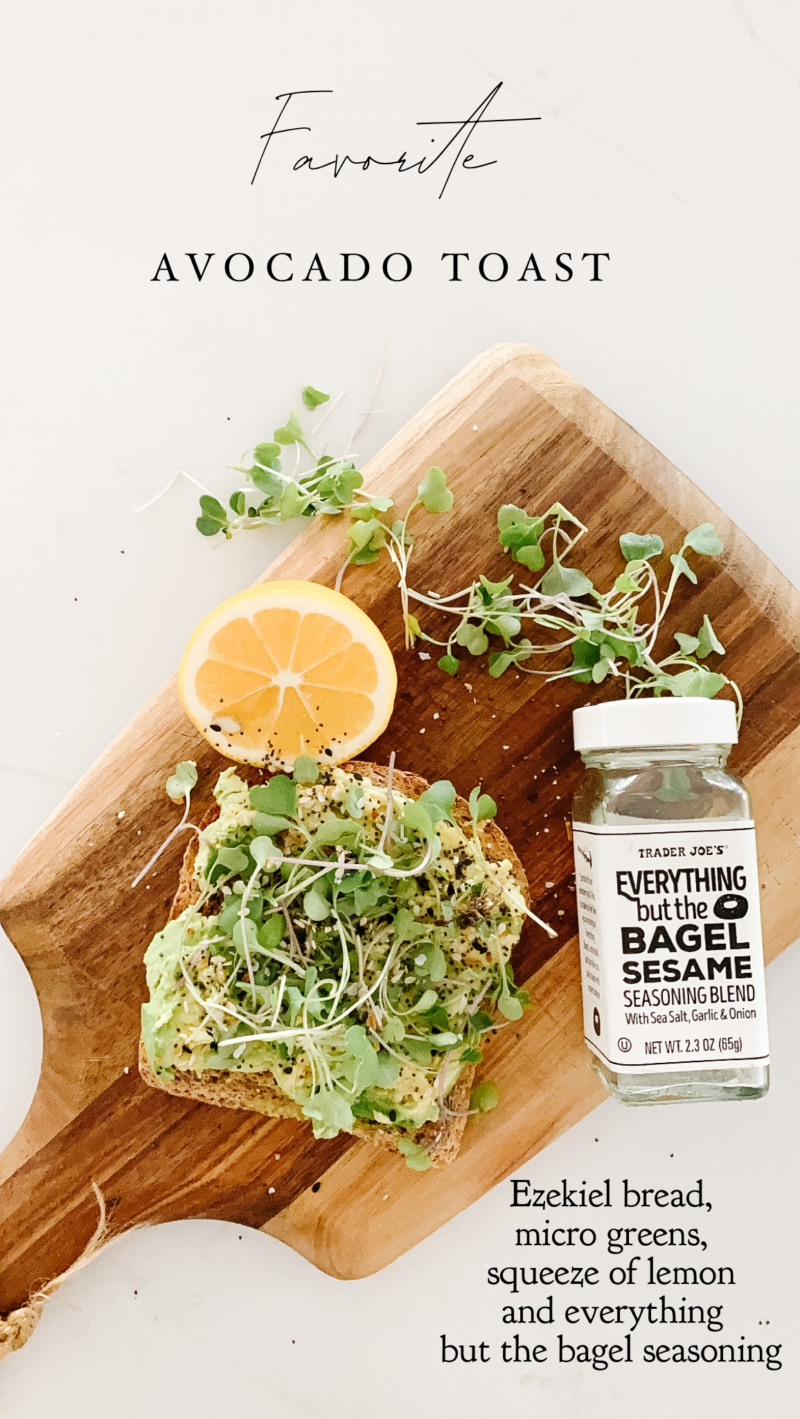 Someone recently asked me about Ezekiel bread and if it tastes ok. I LOVE it (it's the one in the orange bag from Trader Joe's). I did try the purple one and it was not for me (too dry). Just keep it in the fridge after you open it. Toasted and topped with avocado, it is fantastic. This is my daily breakfast. The lemon is key and takes it to the next level. Occasionally I will add an egg on top if I am feeling fancy.
CUTE TARGET FINDS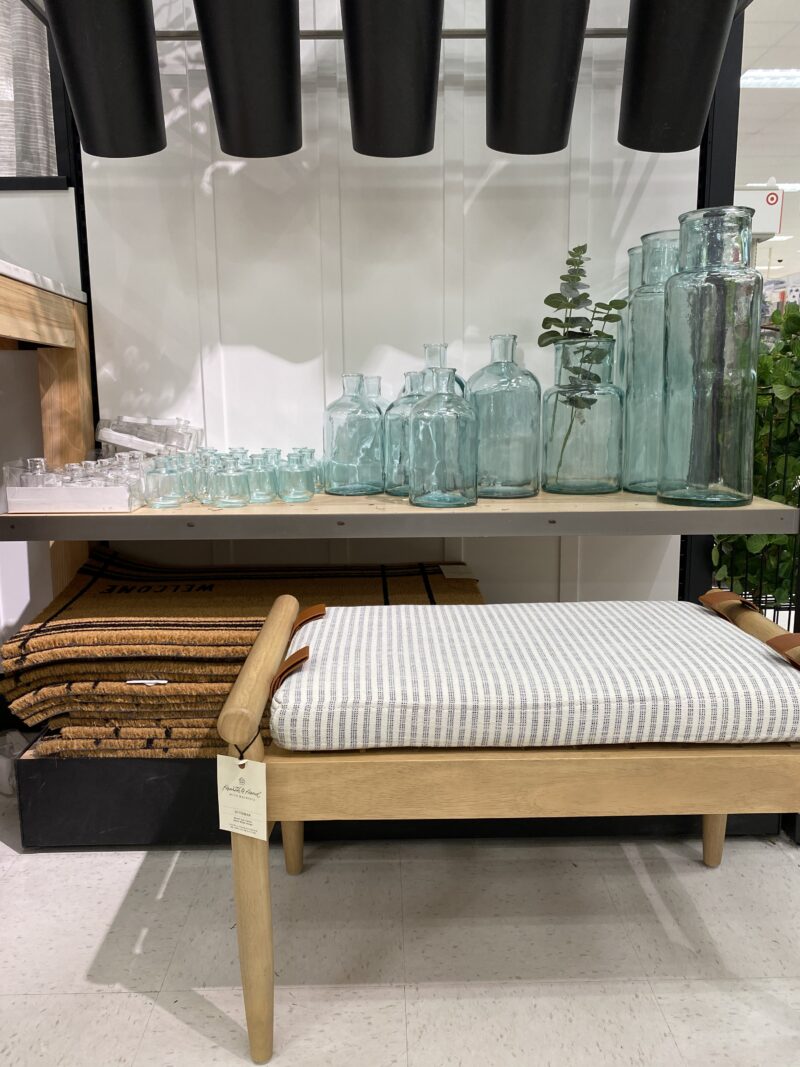 I can honestly say I had not stepped foot in Target for a good three months or so. Planning to shoot my daughter's bathroom this week and she asked for a bathmat. I was very proud to only walk out with what I went in for but I did snap a few photos of some things worth sharing. This bench is so cute. I would place to in a foyer or at the foot of a bed. Darling! I saw they have a larger one, too.
MY BATHROOM ORGANIZER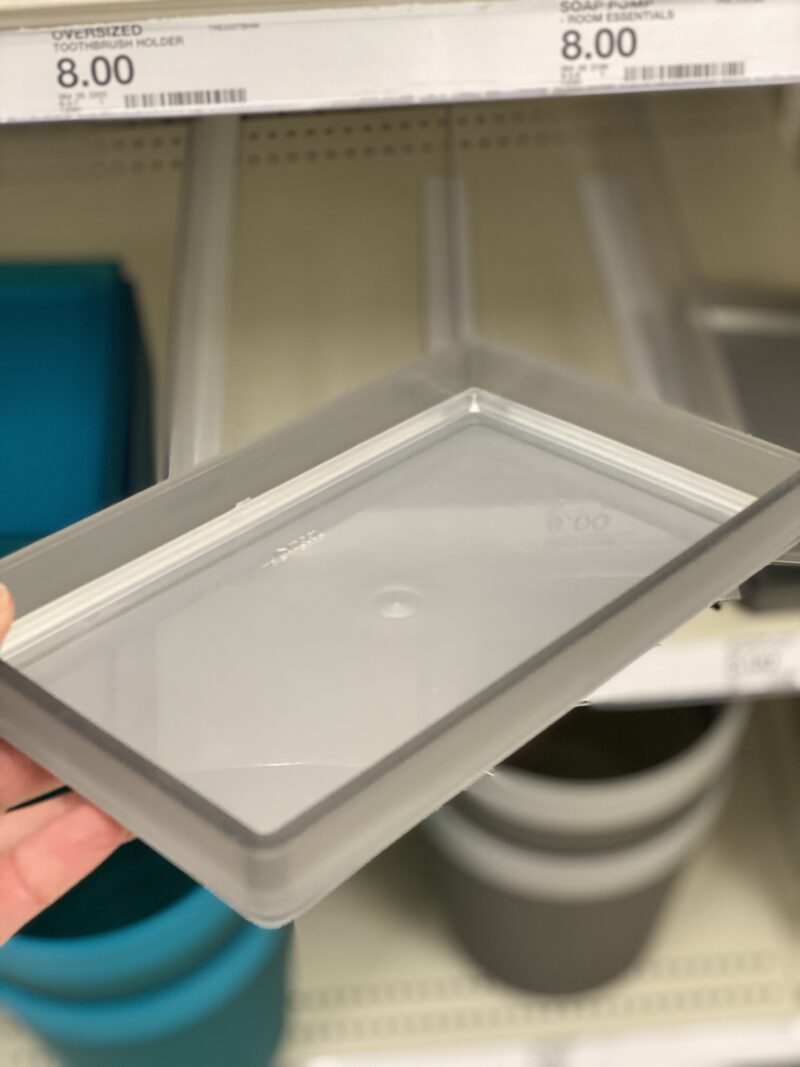 Many of you have asked what I keep my beauty products on in my bathroom and this is it. It's under $10 and I have it in white. Not sure it's online but if you head into the store, this is it.
PRETTY TOWELS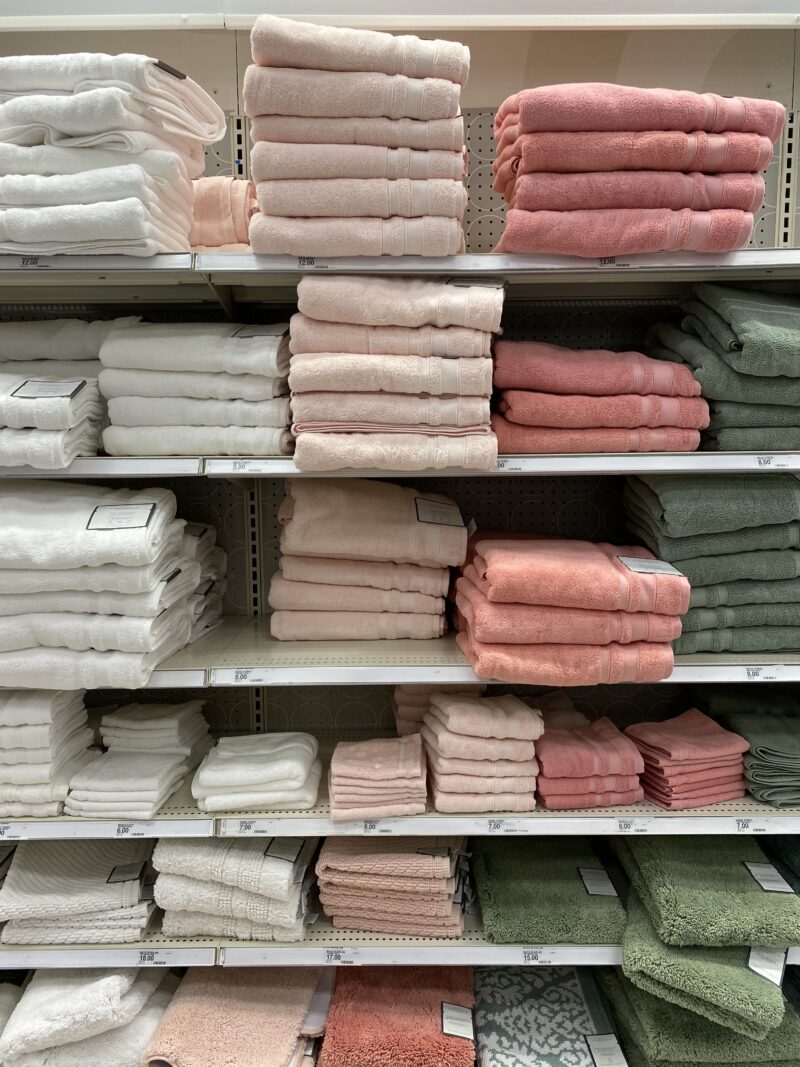 These beautiful blush towels caught my eye. They are a gorgeous color. Would be so lovely in a bathroom. They made me think of my mom and all of our shopping trips. She would have loved this color.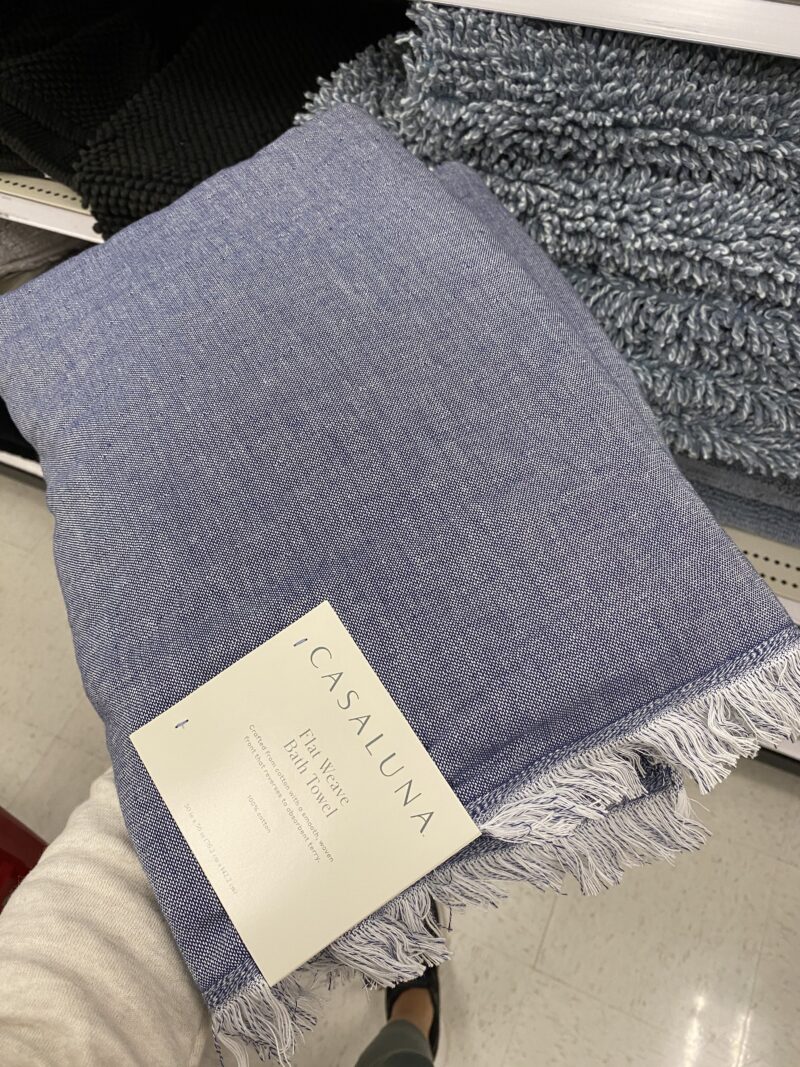 These are AWESOME. They have a sophisticated Turkish towel look and are so soft on the opposite side. They are a fun denim/navy color. I should have snagged a couple for my son's bathroom. You may remember we overhauled his builder basic bathroom for under $1000.
FLAMELESS CANDLES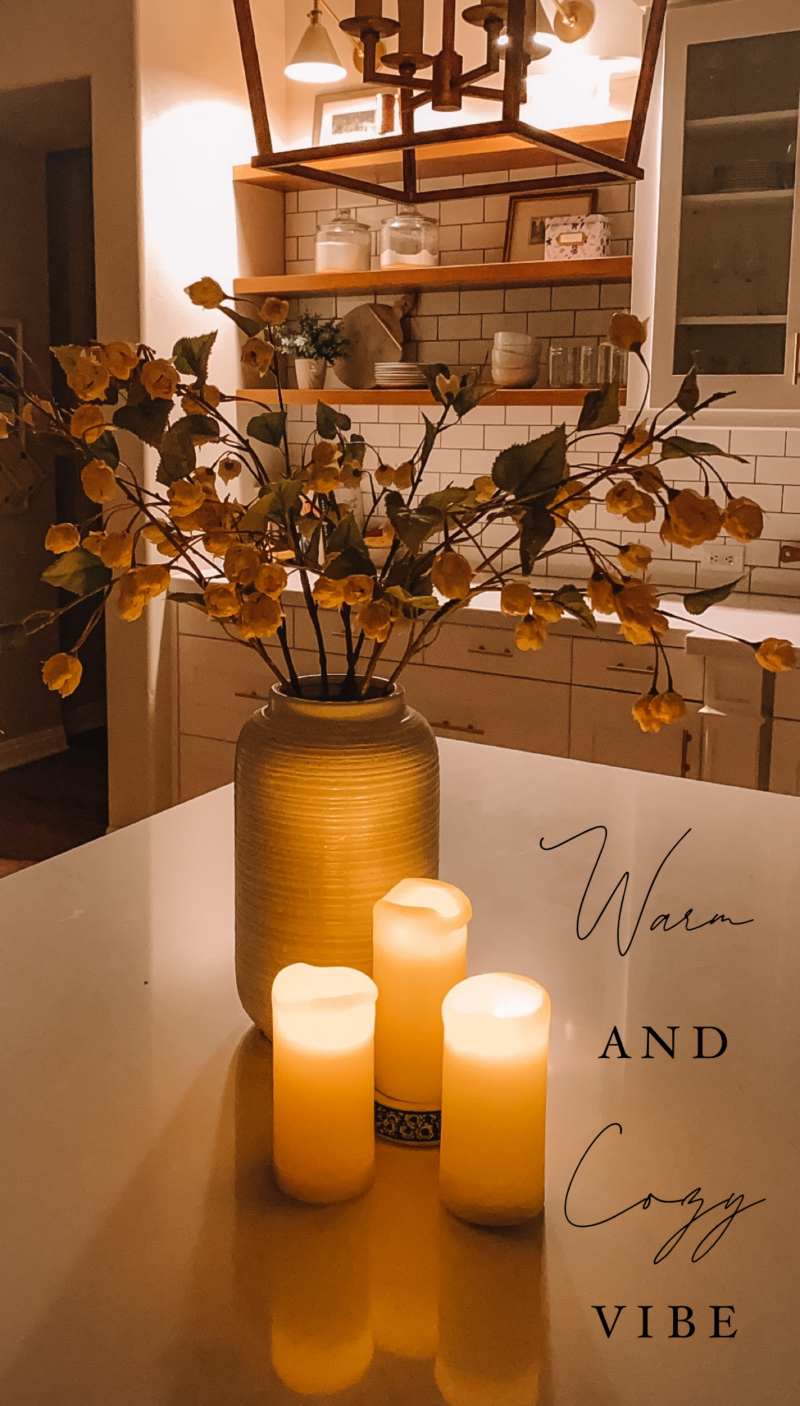 Lastly, you all went nuts over these when I shared in stories. I love flameless candles. They have come such a long way. We do have two of these from Pottery Barn (spent too much for sure) but this set is outstanding. They come with six candles (the edges are different on each one so they look even more real) and they have a remote and timer. Honestly, you can't beat this price. I don't know how long the batteries will last as we have only had this set a week. But for $40 it's a score. My family commented on how much they like them, too.
*The link is confusing on the candles. I chose the imperfect set of 6 for $39.
Off and running to make this a productive Monday. Not sure why some weeks feel more daunting than others. I hope you are starting the week off on a positive note. Thanks for dropping by.