Good morning. I hope you had a glorious Easter. Is this your Spring break week as well? Ours kicks off today so my crew was very happy to sleep in. My poor boys didn't walk through the door until midnight as they drove home from a hockey tournament. So our Easter celebration continues today. Here is a peek at our weekend.
SPRING IS HERE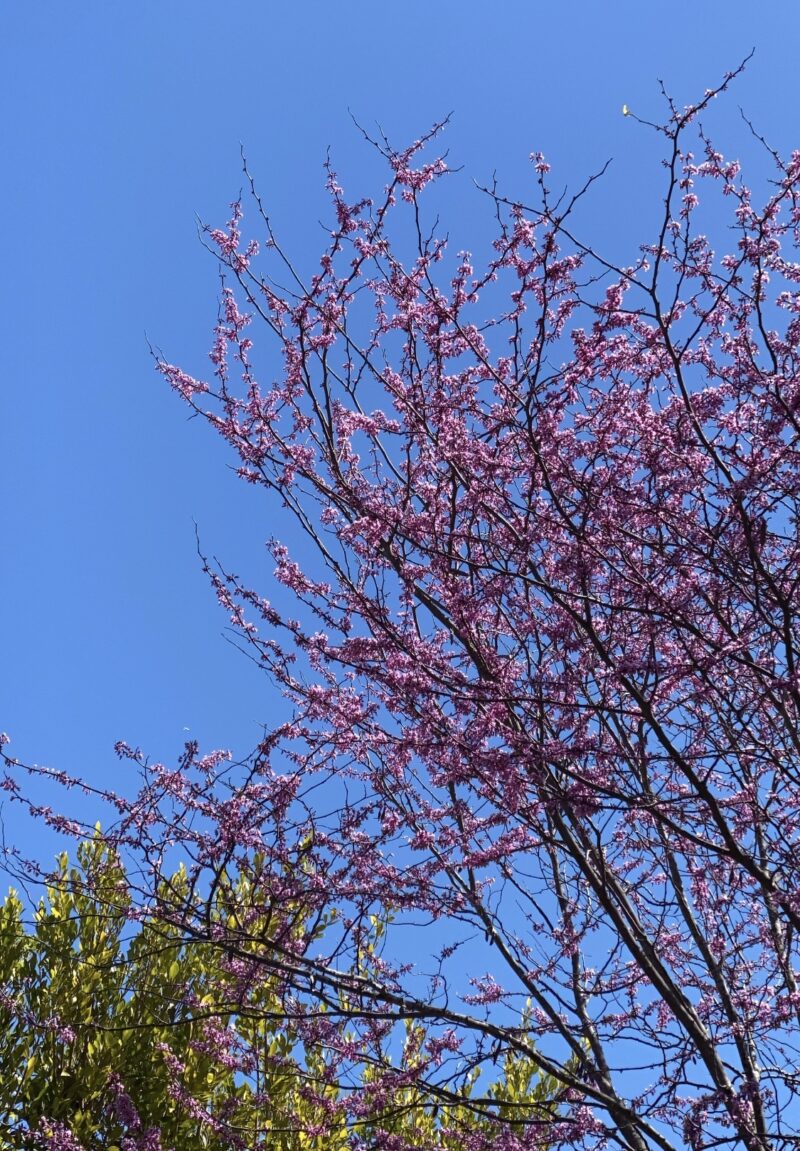 The blooms in our yard are just so pretty right now. These trees are usually green and then Spring hits and we have this beautiful pink in the yard. A nice treat each time we look out the window.
NATURAL EGGS
Funny story about these eggs. My daughter and I spent a portion of Saturday dying eggs and used the usual store bought kit. But I thought it would be fun to try the natural dyes everyone is talking about. I followed the directions I had seen online with blueberries. I think they are actually really lovely but my daughter says, "Ummm. They're gray!" How she doesn't see the lovely moody blue I'll never know. Teens. While she may have a bit of a point, I will definitely try the natural dyes again next year. Love the look and feel.
SWEET TABLE
We headed to my sister's beautiful home for the afternoon and her tables never disappoint. Always so clever and thoughtful. The individual bud vases as place cards were so sweet.
EASTER SUNDAY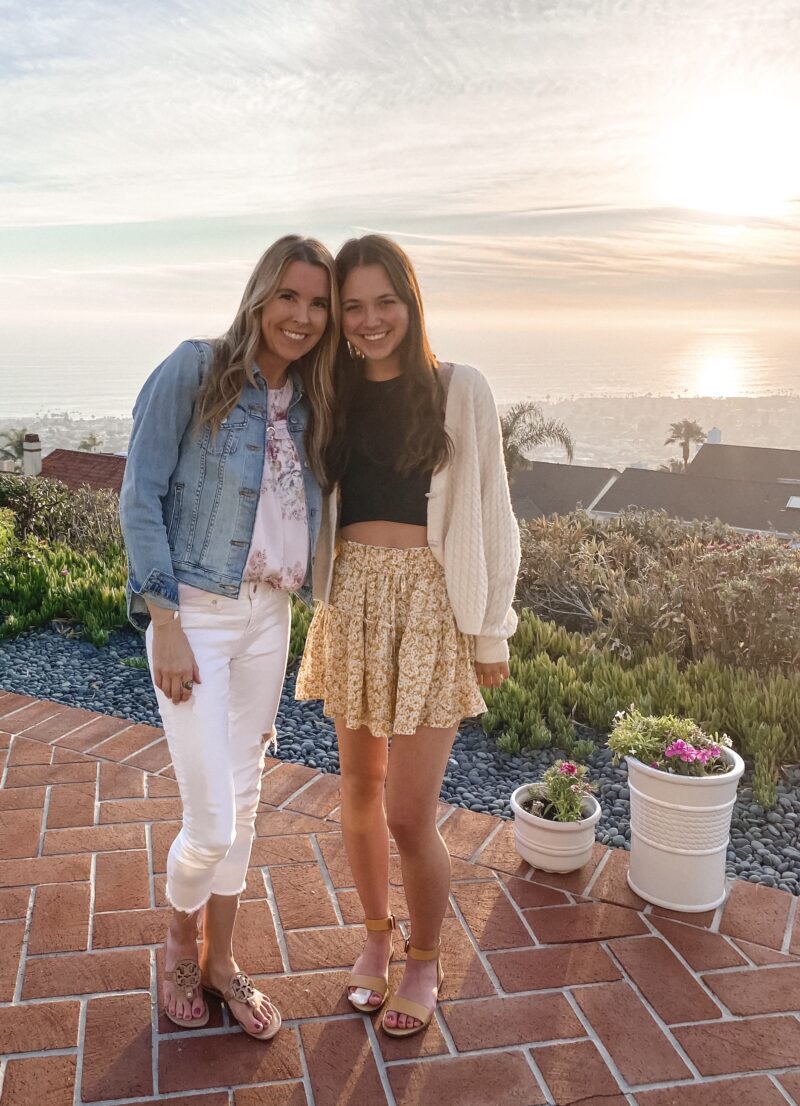 While the weekend wasn't complete with the boys, I sure love my one on one time with this sweet girl. She is growing up before my eyes so I'll take all the quality time I can get. We enjoyed a casual and relaxing evening together. My nephew is off to college next year so we are soaking in the time with him as well.
YOUR PICK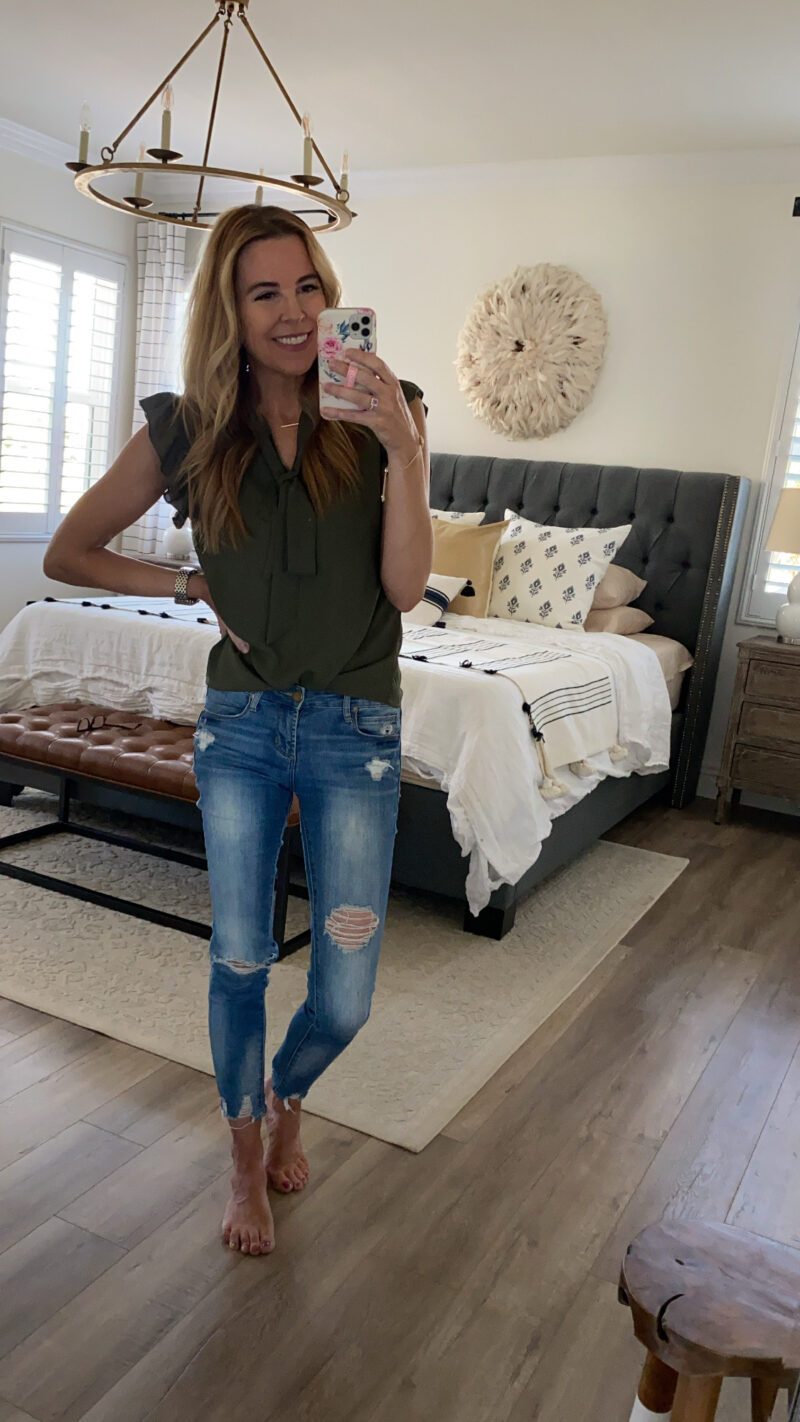 This blouse was the top seller last week and I understand why. It's so cute. It comes in many colors and is really flattering, too. I credit my longer and thicker hair to the collagen I am taking. It's made a huge difference. You can catch up with the details on that in this post.
There's no question I have a tired bunch over here so I think we will be easing into Spring break. And that is just fine by me. Wishing you all a wonderful start to the week.