Good morning. I am currently sipping my second cup of coffee as my daughter and I stayed up way too late last night chatting away. It's safe to say I am exhausted but wouldn't trade because you all have told me these high school days are fleeting. Now if I could just perk up a bit to face the week ahead. Kicking off Monday with our weekend wrap-up.
HIKING TRAILS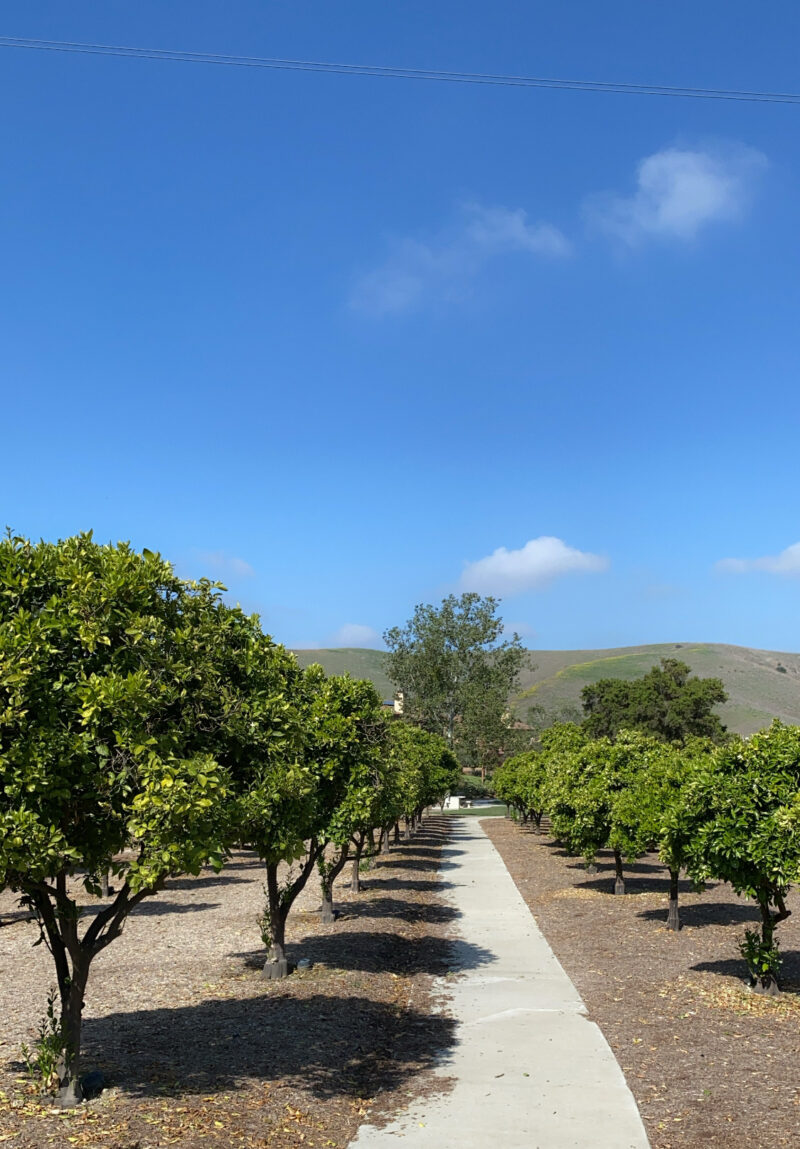 One of the things I will miss the most about our neighborhood are the daily walks and hikes. We have beautiful trails and heading out on them has been a huge part of my routine. I know I will find new ones but these orange groves will be missed.
SUNSET HAPPY HOUR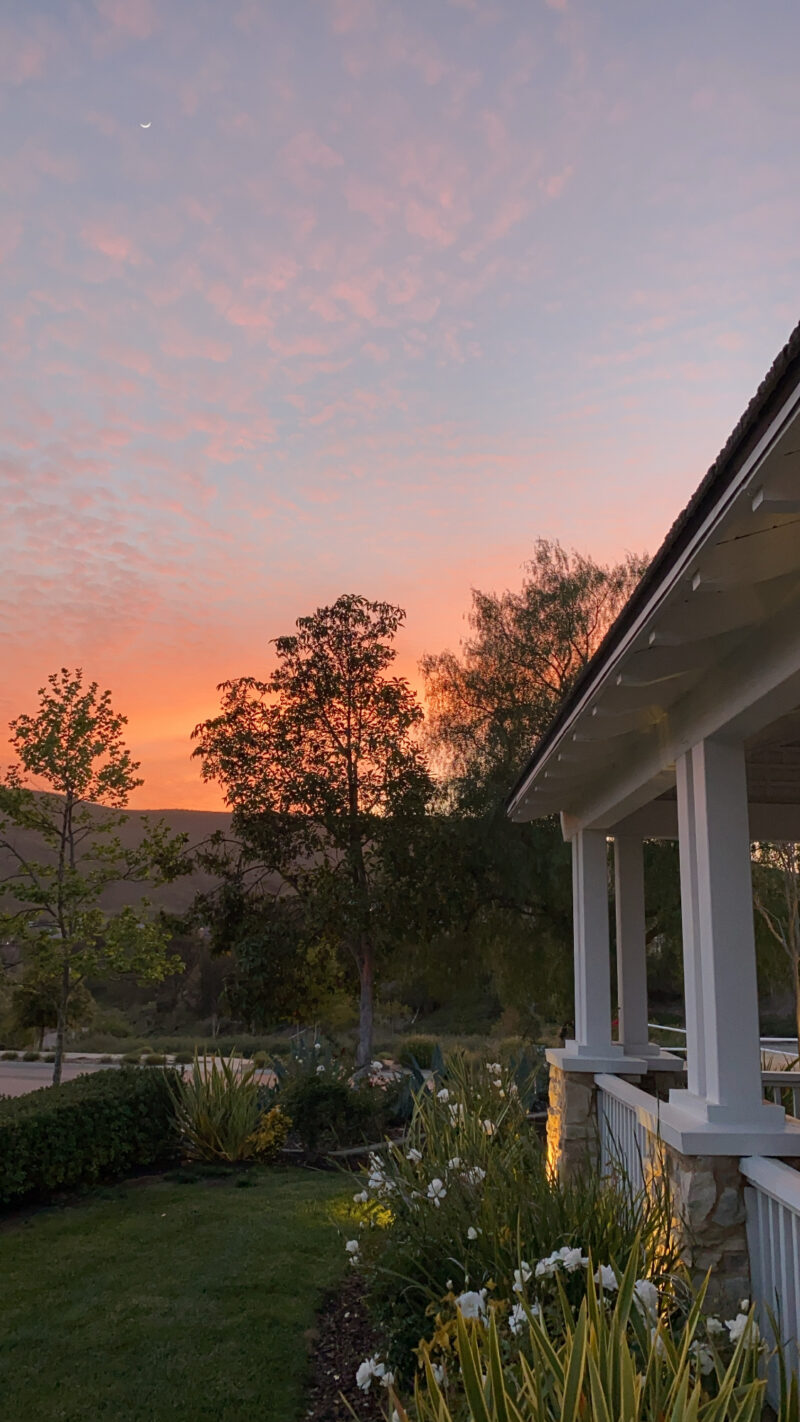 The weather was gorgeous this weekend and I had so much fun catching up with a girlfriend over wine and appetizers right here. Before we knew it four hours had passed and we even survived a skunk encounter. You guys! Have you ever see one up close and personal? Honestly kind of cute but terrifying to know the spray could be imminent. I am pretty sure I reacted EXACTLY how they say not to. My friend remained calm and serene . . .I jumped out of my chair, ran and screamed. Don't do that. She says, "I think we need to stay calm." To which I said, "Ummm. . it's too late for that!" So thankful it didn't spray but apparently playing it cool is the way to go. Not my strong suit.
PACKING UP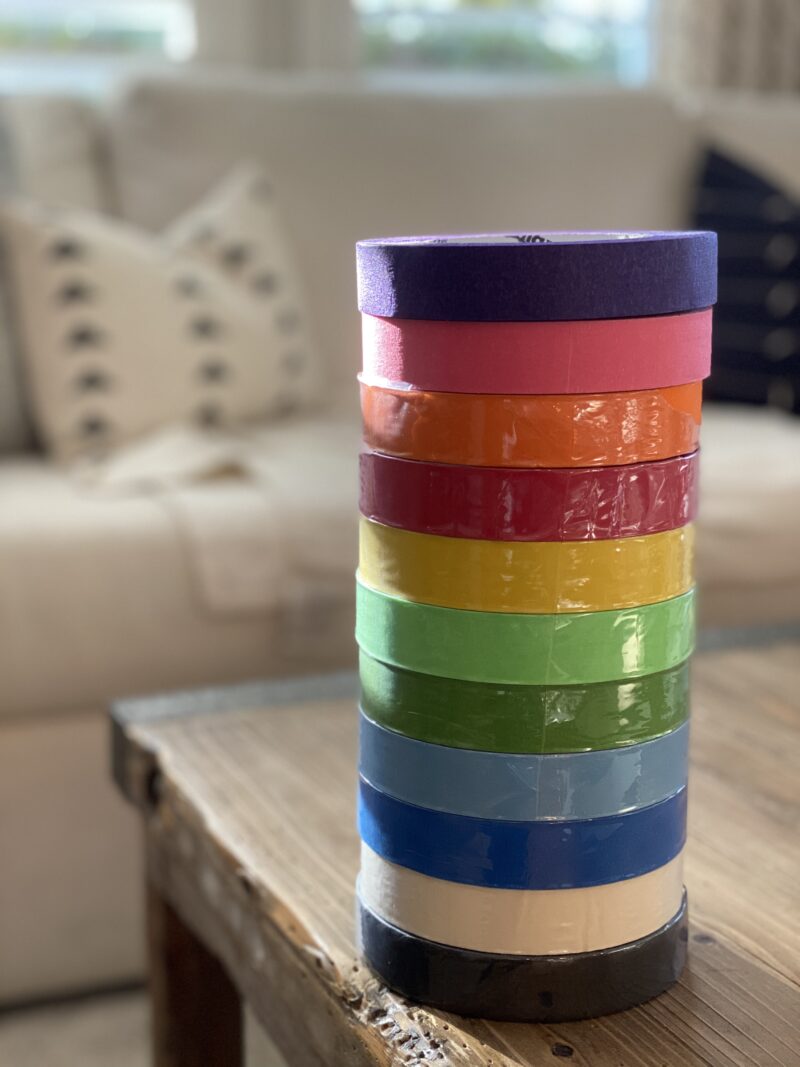 The packing has commenced. Well, to be fair, I am more in the purging stage and just gathering supplies. I saw this trick and thought it was brilliant. I bought this package of tape and each room gets it's own color. So when we arrive on the other end, we can easily see where each box will go based on the color tape it has on its corners. I will show you an example once we get rolling.
THESE ARE THE DAYS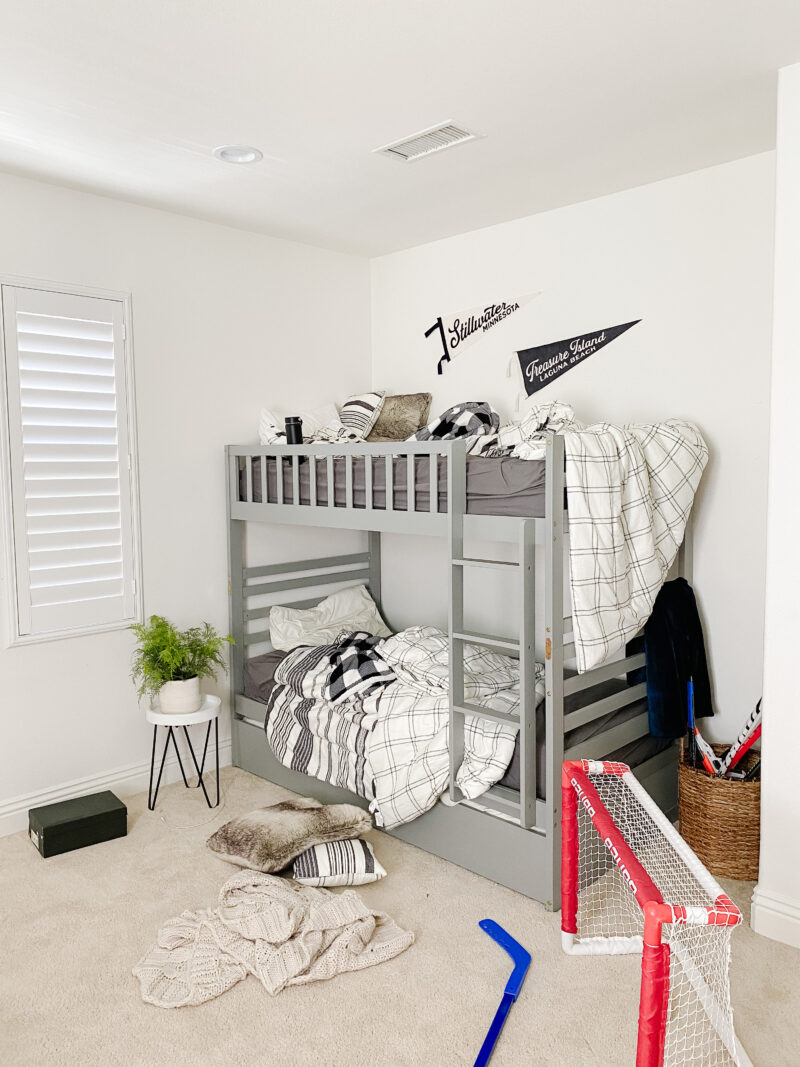 Walking in and seeing these messy bunkbeds makes my heart skip a beat. I guess it just makes me happy knowing memories were made here. I love to hear my daughter and her friends giggling. There really is no better sound. And I love that they even play mini sticks. We've been really happy with these bunkbeds. While they have been sold out for some time, I found them here. I thought I was seeing things, by I am pretty sure our faux fur pillows (which we love) are now $2.50. Yep, $2.50.
MY HEART HURTS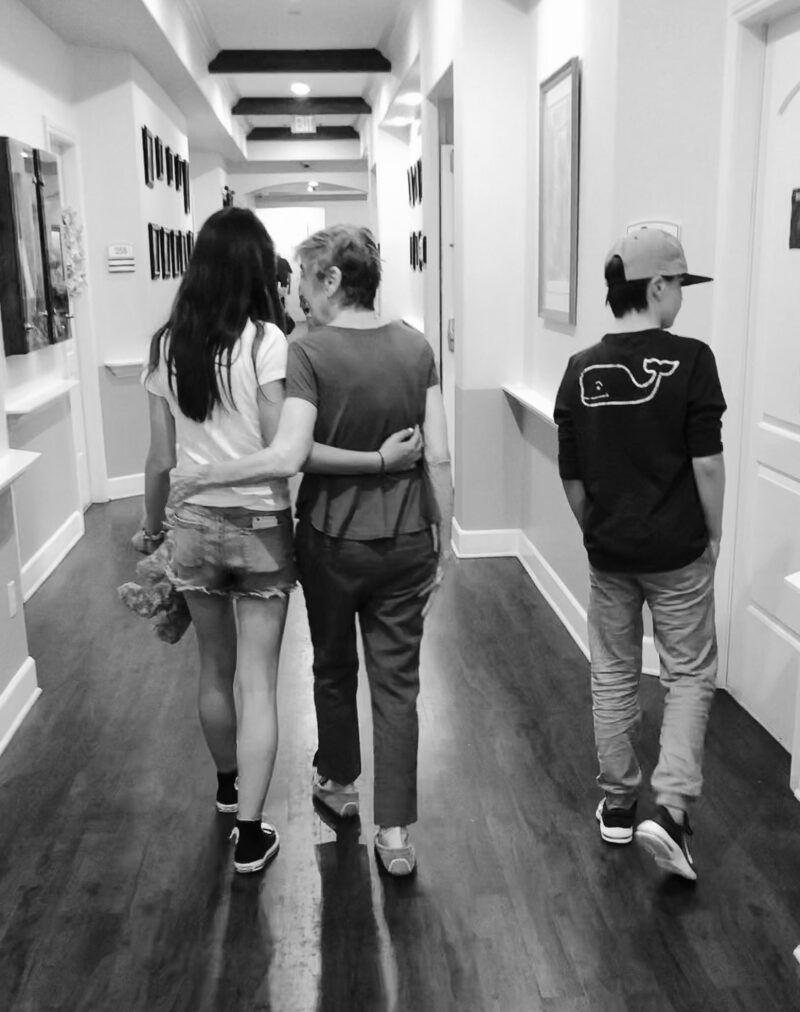 Recently, I have had three people reach out to me because their parent has been diagnosed with Alzheimer's. My heart immediately aches for them. But I also know the joy and the beauty that can be found in the journey. In case you have someone in your life who is going through this, sharing this post with them might be helpful. If nothing else, it lets them know they are not alone. Miss you, my sweet mama.
Let's do this, girls. Wishing you all a really wonderful and productive Monday.