Most of you know that my mom suffers from Alzheimer's. I have been very open about it on Instagram and every now and again I share our time together. Alzheimer's is the most common form of dementia and 5.7 million Americans are living with it. What most people don't know is that it kills more than breast cancer and prostate cancer combined. We need a cure.
I am not an expert and don't claim to be. All I know is our own journey and what I have learned from it thus far. So many wonderful readers have reached out asking so many questions. I can sense the heart-felt emotion in each one. Perhaps it will be helpful to pass along what I have gathered along the way. We are learning as we go. To those of you who have recently discovered a loved one in your family suffers from dementia or Alzheimer's, I want to welcome you to the family. I firmly believe with all of my heart that it is through community and sharing that we are propelled to move forward. There is an instant bond that forms when you are walking a similar journey. I hope and pray that my mom's suffering will somehow help even just one of you.
Today I want to share thoughts on things you can do when you find out a parent or loved one has Alzheimer's Disease.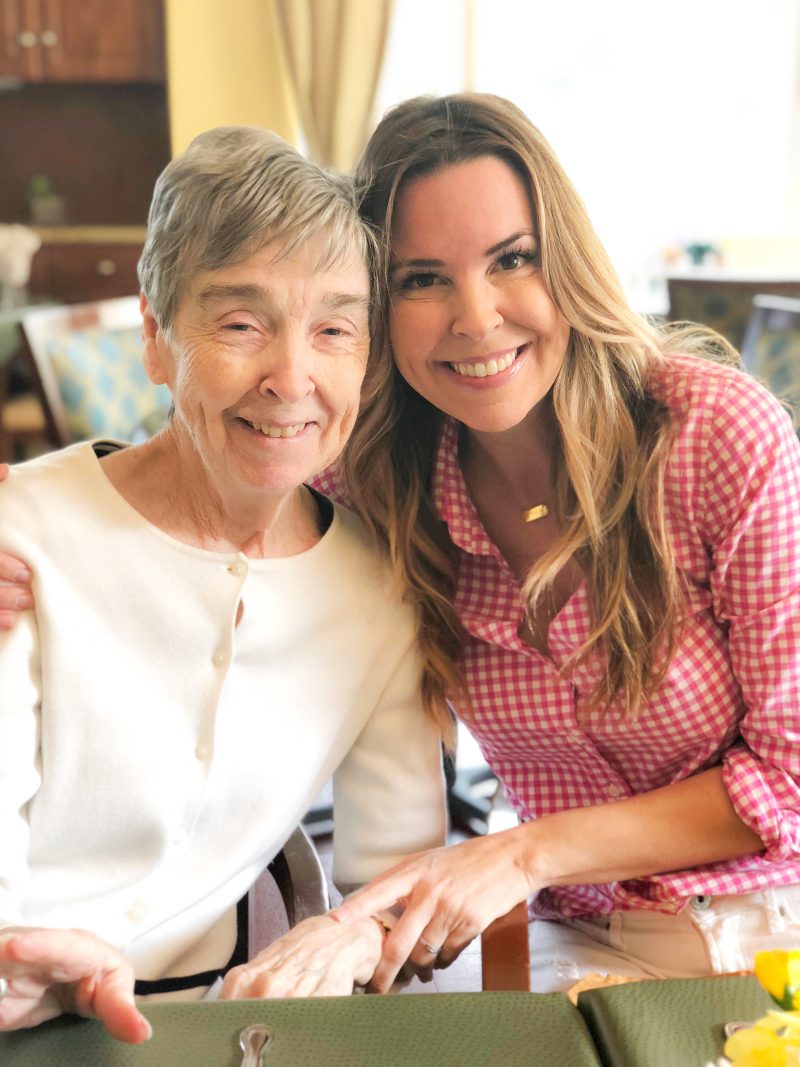 Don't Panic
Quality time abounds. While life will begin to look and feel different, it is still precious and wonderful and there is great value in staying in the moment.
Find Your Tribe
I can't stress this enough. Find your people. Reach out and find someone who is walking the same path. While each journey is different, there is great comfort in being in the presence of someone who "gets it." Only recently I discovered a couple of friends that know exactly what we are going through. You will cling to those friendships as they are deeply rooted in compassion. Believe me. You'll find someone. This disease touches far more people than you can imagine. If one of your parents is diagnosed, I recommend you connect with someone whose mom or dad is suffering from Alzheimer's. They will offer support that you need.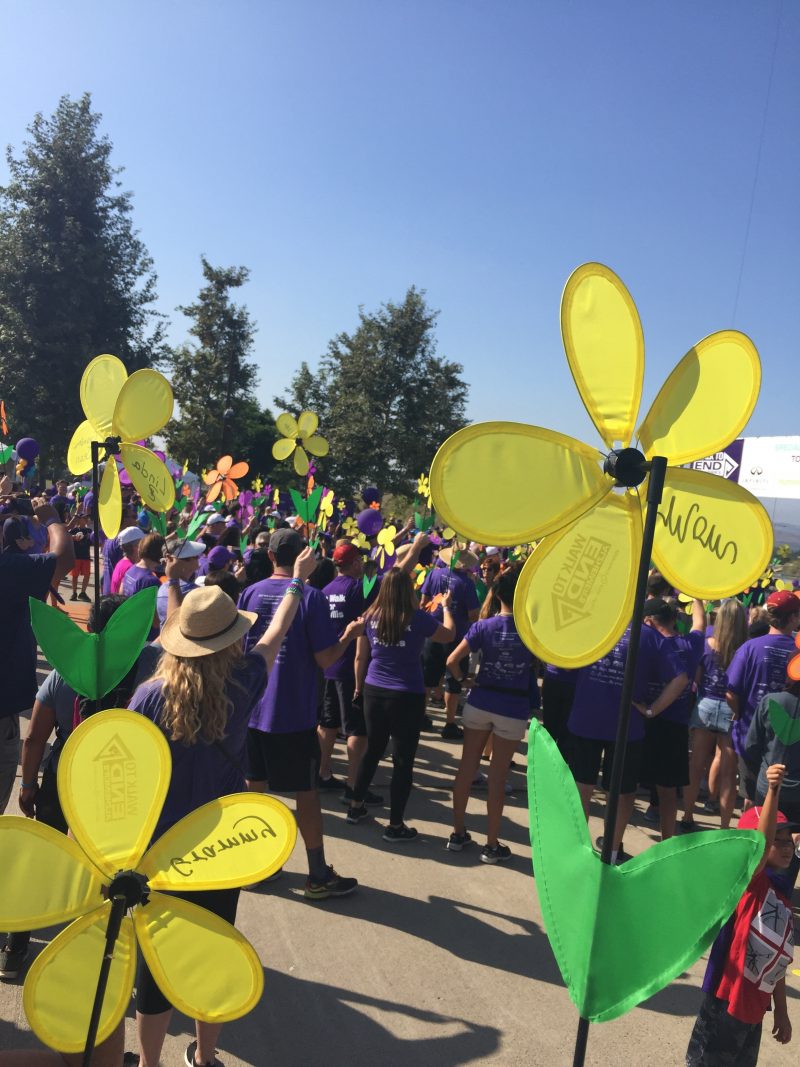 Learn About Clinical Trials
Money is being raised on a daily basis to search for a cure. I know as we are actively involved with fund-raising and my dad contributed on a regular basis in hopes of seeing a cure uncovered. In the meantime, there are many clinical trials being conducted. Your loved one may qualify.
Find Resources in the Community
My local Alzheimer's Association is fantastic. No matter where you are there is a 24 hour number you can call and we did just that after my father passed away. I have reached out to them on numerous occasions for various reasons. They are there to help. Truly. It's a group of fantastic people standing at the ready. There are so many resources available. Use them. I wish we had taken advantage of them early on. You can educate yourself on very important topics here (legal and financial matters, etc.). Of course you need to speak with doctors and be familiar with what to expect.
Start a Journal
The range of emotions you will feel are vast and real. From fear to anger to denial to acceptance and back to anger. All of it. Express yourself through writing if you can. If that doesn't work for you be sure you have someone to talk with. A family friend, a pastor, a counselor. Whatever it may be, the emotions can't be avoided but must be felt and traveled through.
Invite Your Loved One to Tell Their Story
Whether Alzheimer's affects your family or not, I urge you to do this. Shortly after my mom started showing symptoms, I had my parents fill out a legacy questionnaire. Believe it or not, I just recently found these journals. Tears streamed down my face. To see my mom's handwriting. To read her responses. To hear her story. A treasure. I have yet to re-read my father's as it's too painful right now but I am so so happy to have their written testimony. My husband and I plan to do ours very soon.
Document Life and Relationships
If you haven't already, please start. Take photos. Write down stories. You will quickly learn that the most important aspect of this precious life we have is our relationships with others. Make time for them. Treasure them. Document them. Enjoy them.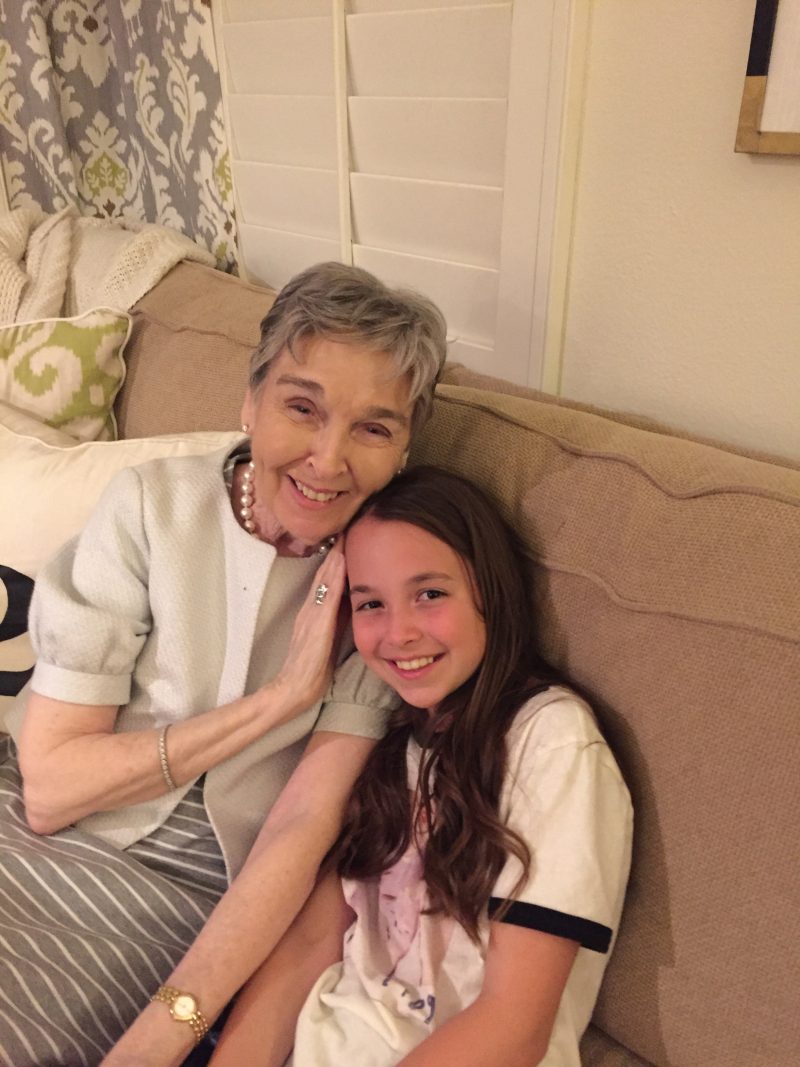 Don't Push Others Away
I saw first hand how pushing others away can really exacerbate the feelings of isolation. And I understand the instinct to do just that. My dear dad wanted to protect my mom. Especially early on. It's natural. But it can really put a strain on friendships and be deleterious to the support network. There is no shame in this diagnosis and there is no shame in asking for help and support. I want to shout that from the mountain tops. Now is the time to draw your inner circle even closer.
Maintain Traditions
Keep on keeping on. There is so much life to live and savor. Continue with everything you are already doing. These traditions will grow even more dear to your hearts and to your family.
Create New Rituals & Routines
Alzheimer's patients thrive on routine. You will see this as the disease progresses. Most of you know I did Fridays with mom. We would go to lunch and shop together. As time progressed she didn't know it was Friday, but she knew we would be together. Those moments are so so special. Consistency is key and helps your loved one feel safe.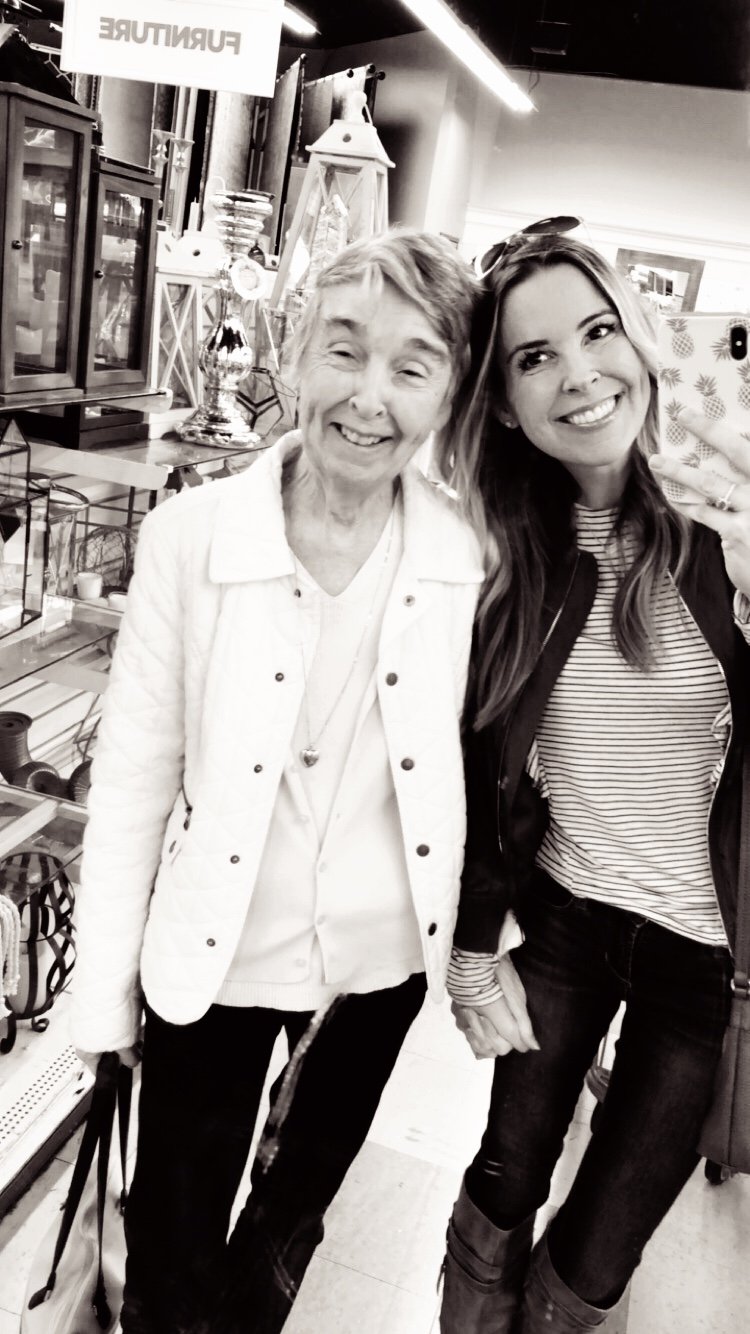 Care for the Caretaker
This is a particularly difficult topic for me. Our concern for my dad was off the charts. I spent most of my days distraught over how hard my dad was working. He refused help. The caretaker suffers. There is no doubt. Ultimately he paid the price with his own life. Do what you can to help them as much as possible. Another reason why you don't want to push the inner circle away. I highly recommend the book, 'My Two Elaines.' It's a very important read.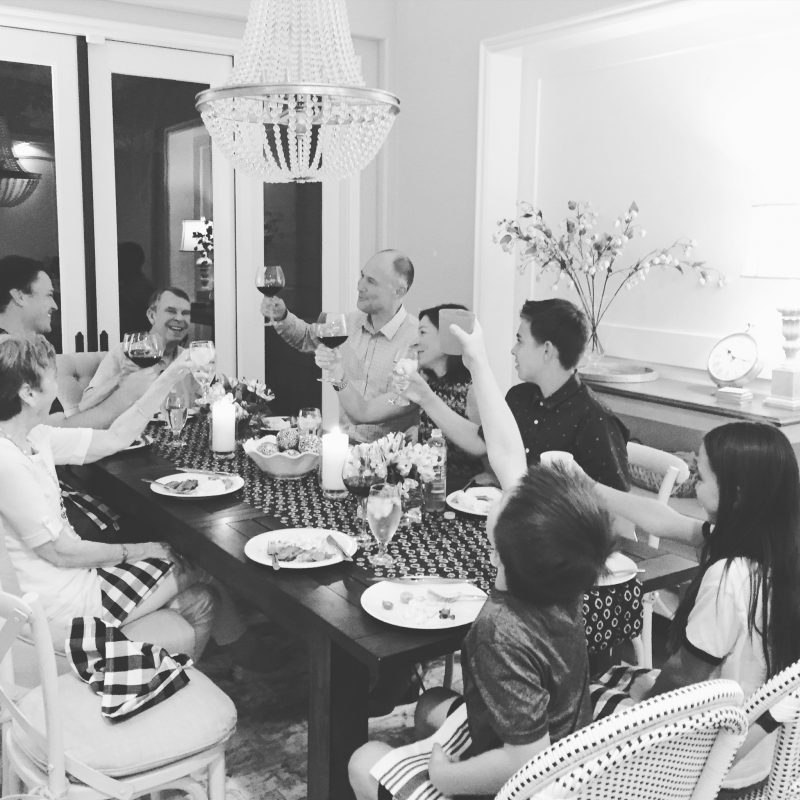 cheers to our hero and mom's caretaker
Act with Compassion
Treat your loved one with compassion. Nothing less. You never want to look back and think you could have been kinder, nicer or more patient. It's trying and it's hard. But if you treat your family member with nothing but compassion, the path will seem more clear. I promise.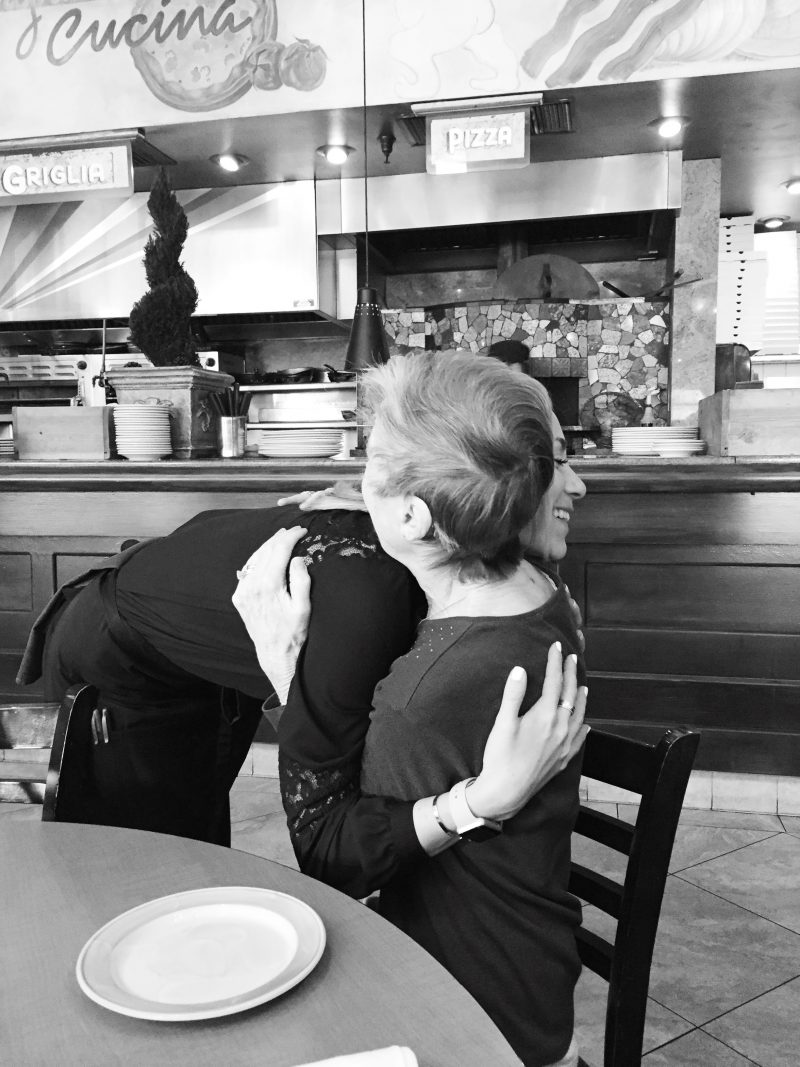 Be Good to Yourself
Don't neglect yourself. As time goes on and the demands on your time mount, it is easy to disregard your own needs. You can't take care of anyone else if you don't care for yourself first. It's not being selfish, it's being smart. Get a massage, go shopping, head to the beach, turn off your phone, go out with a friend.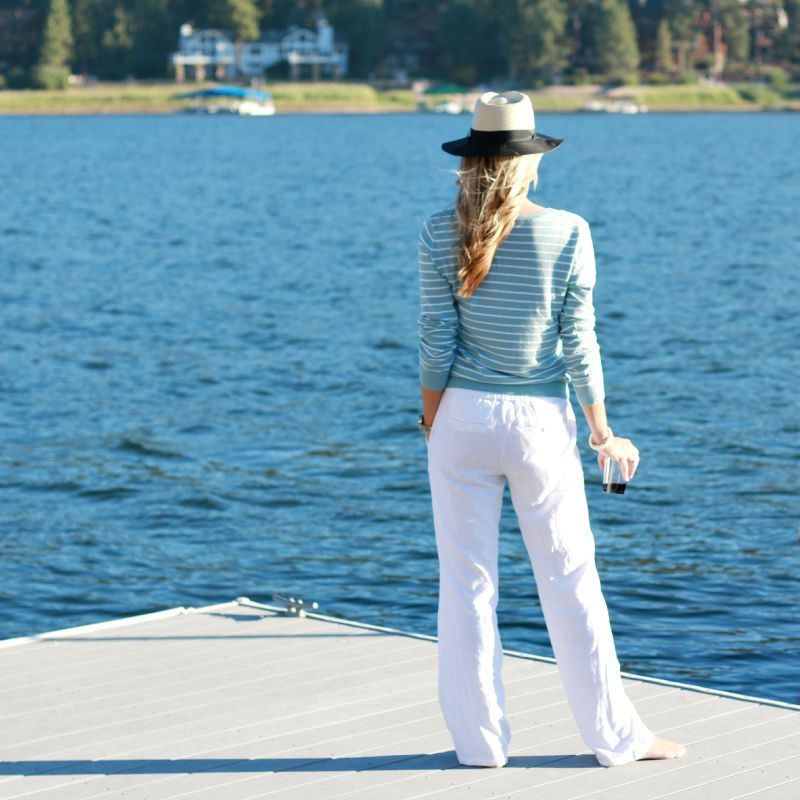 Excercise
Both of you. You need it and your loved one needs it. Get outside. Take a walk. Go to the gym. Whatever it may be, exercise will not only help you physically but mentally. Emotionally, you will benefit as well. When things get really rough for me I toss on my sneakers and go for a hike. Your loved one needs the exercise, too.
Be Open to the Beauty
Alzheimer's Disease is unfair. It really is. But you will experience such beautiful moments on this journey. At some point, the cares fade away and the person you love will simply live in the moment. Isn't that what we all yearn for? Be in the moment with them. It's freeing and it's beautiful.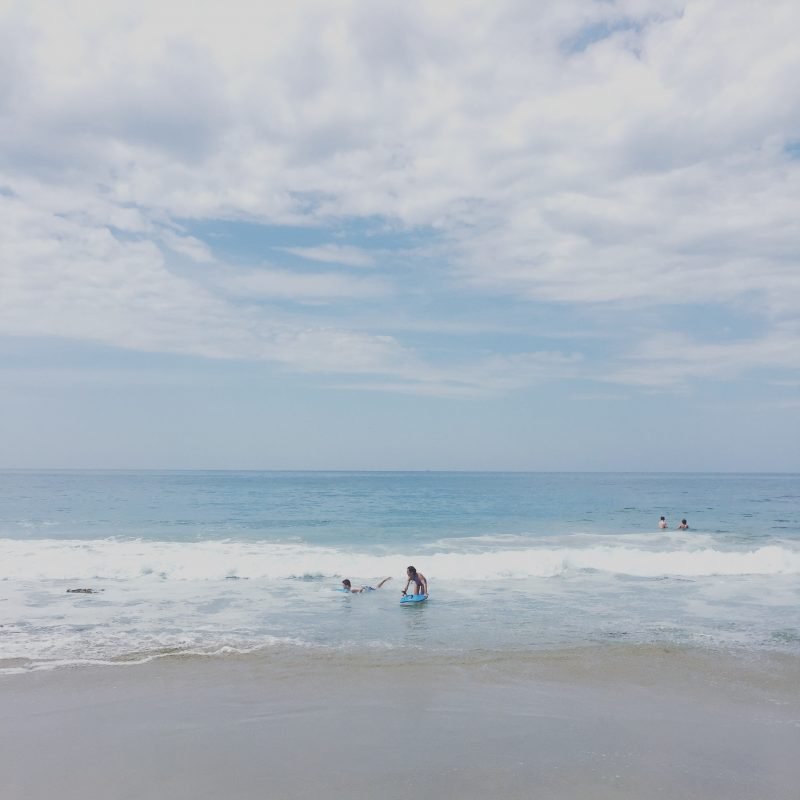 Say What's in Your Heart
Tell your loved one everything. Early on. As my mom progressed, in a way I started to say good-bye during our Friday lunches. I would tell her what an amazing mom she was to me my whole life. I thanked her for coming to sit with my every single day of bedrest with our first child. While she wasn't communicating well, she cried and held my hand. She heard me. I wish I had started thanking her for everything even earlier. There is great peace in honoring the one you love while they are still here. Tell them how you feel. Don't hold it in until it's too late.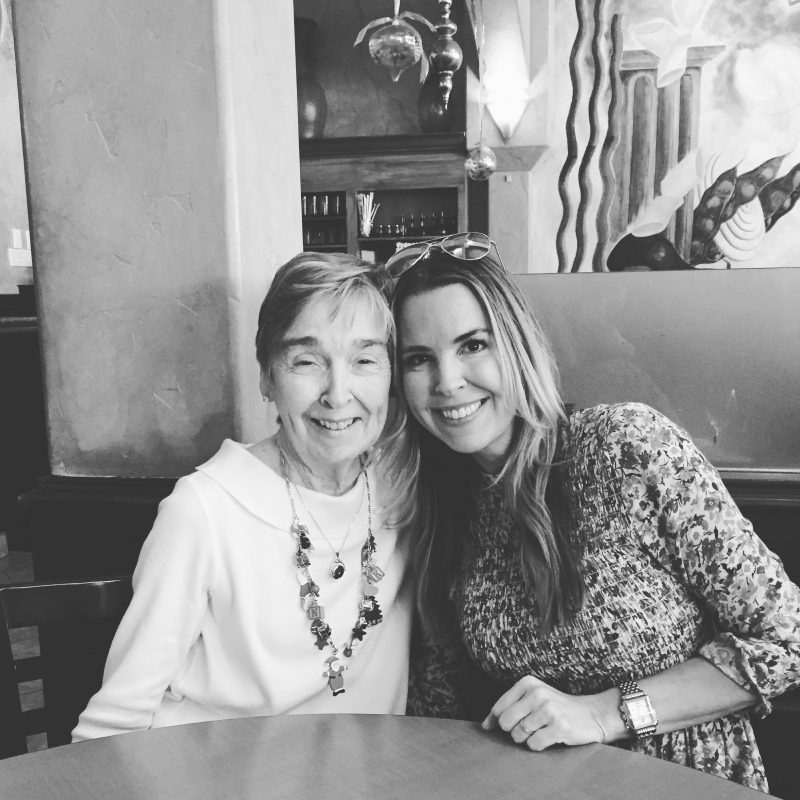 Embrace Music and Art
Research has shown that music can do amazing things for people with Alzheimer's. I've seen it first hand. My mom does not use more than a few words when she talks and she can not recall anyone's name. But when I play Frank Sinatra for her, she sings every word. If your loved one plays the piano or an instrument, encourage them to keep doing that. Art is just as therapeutic. Even now, I take crayons and coloring books and we spend almost an hour coloring together.
Go With the Flow
I still struggle with this. You need to throw your expectations out the window. This was harder earlier on for us. We so badly wanted mom to be mom. We longed for her sparkly reactions and playful demeanor. I could go on and on. As we began to embrace the new reality, it was less frustrating. Days will be good. Days will be bad. Moments will be good. Moments will be bad. A friend once told me I need to think of myself as an improv actor. You need to go with it. When interacting with your loved one, try to remember that you need to step into their world. When things get difficult, redirect. But ultimately, the more you can be fluid and go with the flow, the better off everyone will be.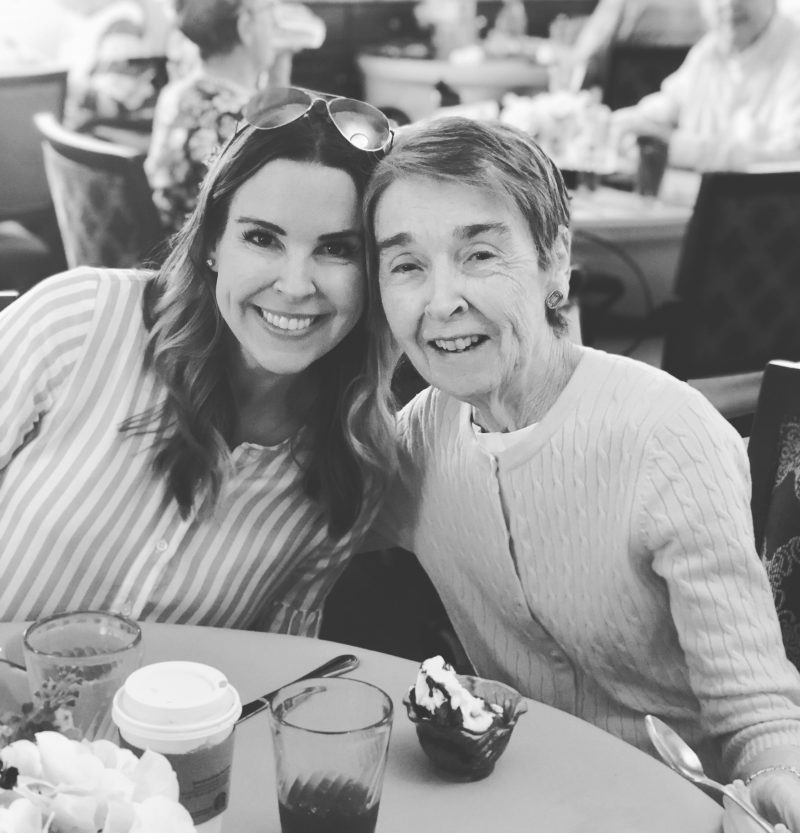 My heart is with all of you who are on this journey. Know you are not alone.
Resources: 
24/7 Helpline: 1.800.272.3900
Maria Shriver Fighting Alzheimer's
My Two Elaine by Martin Schreiber 
Know the difference between Alzheimer's & Dementia
Important Information (Legal and Financial Matters, Medicare, etc)