Let's do this, Monday. Not gonna lie, these early mornings are a difficult adjustment. That alarm clock is a bit of a shock to the system. The good thing is, it's making us all go to bed much earlier which is always a win. I think many of you have children going back to school this week so I hope it's a successful start to the year. Here is a bit of what we've been doing with our Monday Morning Wrap-Up.
RAINBOW CAKE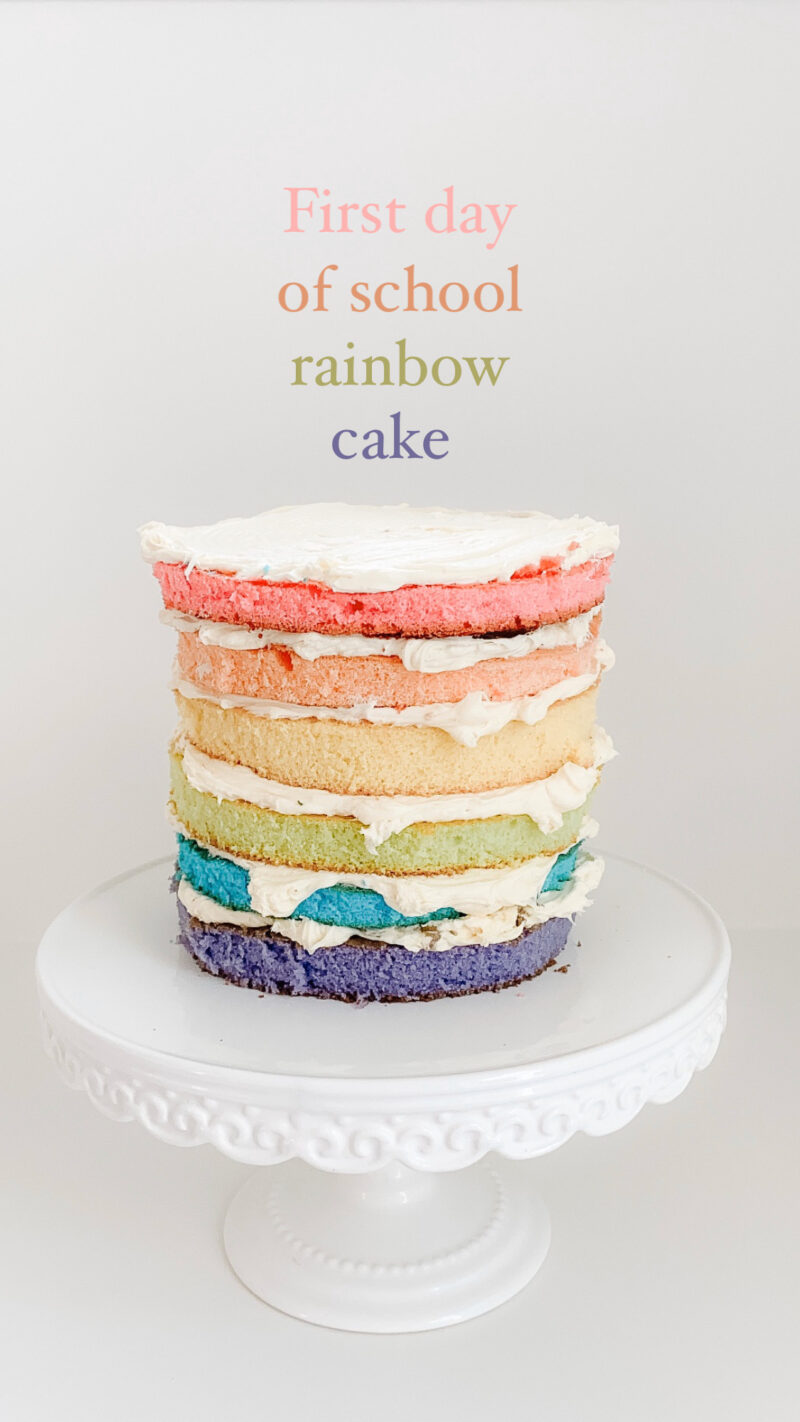 Eleven years and counting. Isn't that nuts? If you are new to my blog, each year we make a rainbow cake and the kids have a slice after their first day of school. It started years ago and the tradition is still going strong. Each year it is slightly different in appearance, but always something for them to look forward to. It's funny because when you begin these traditions, you don't picture them as teenagers. This year's cake came with a bit of drama (no surprise, there) but the end result was so sweet and they loved every bit of it.
THROWBACK PHOTO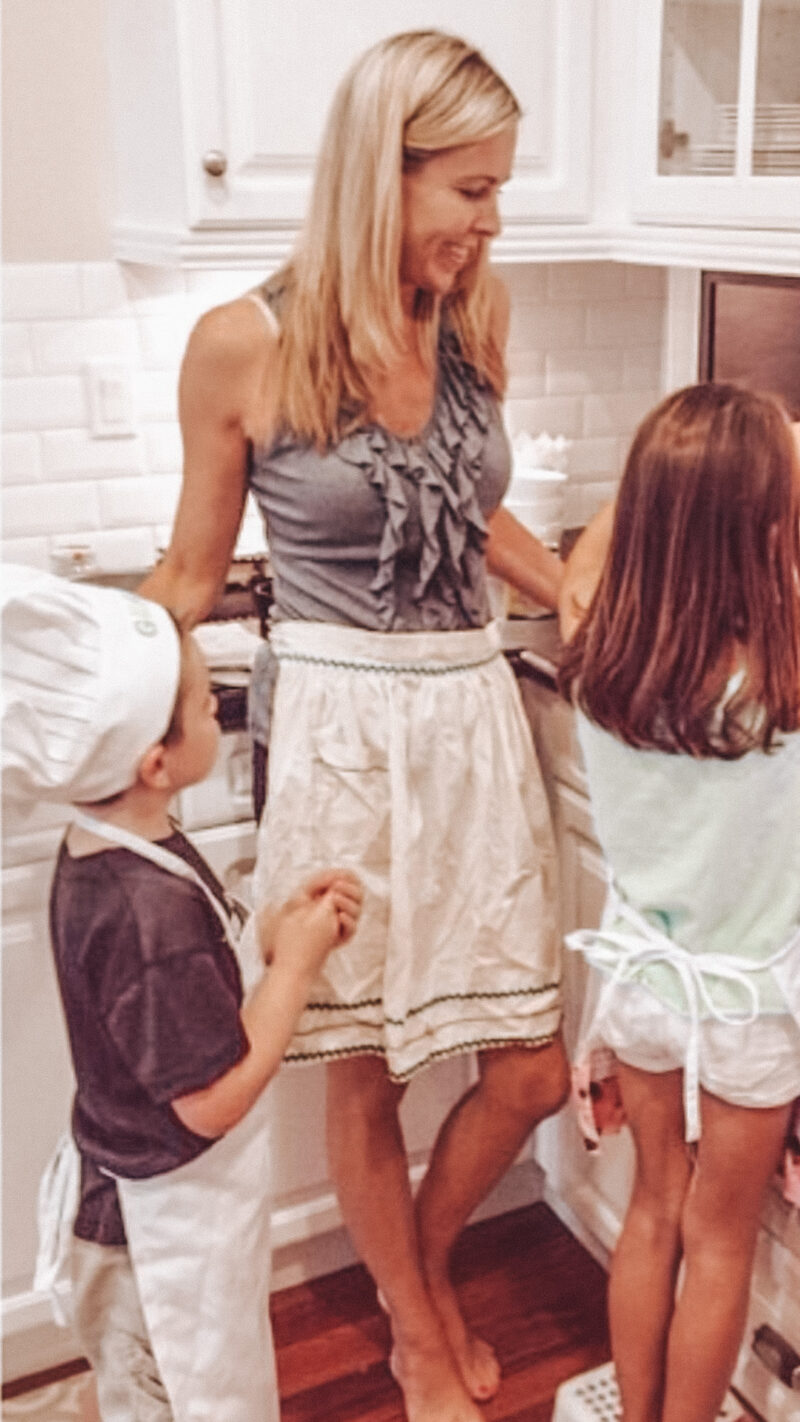 A photo of a photo so don't mind the quality but this was us making one of our first rainbow cakes. My son patiently waiting his turn. I can't believe they were this little!
TIPS AND TRICKS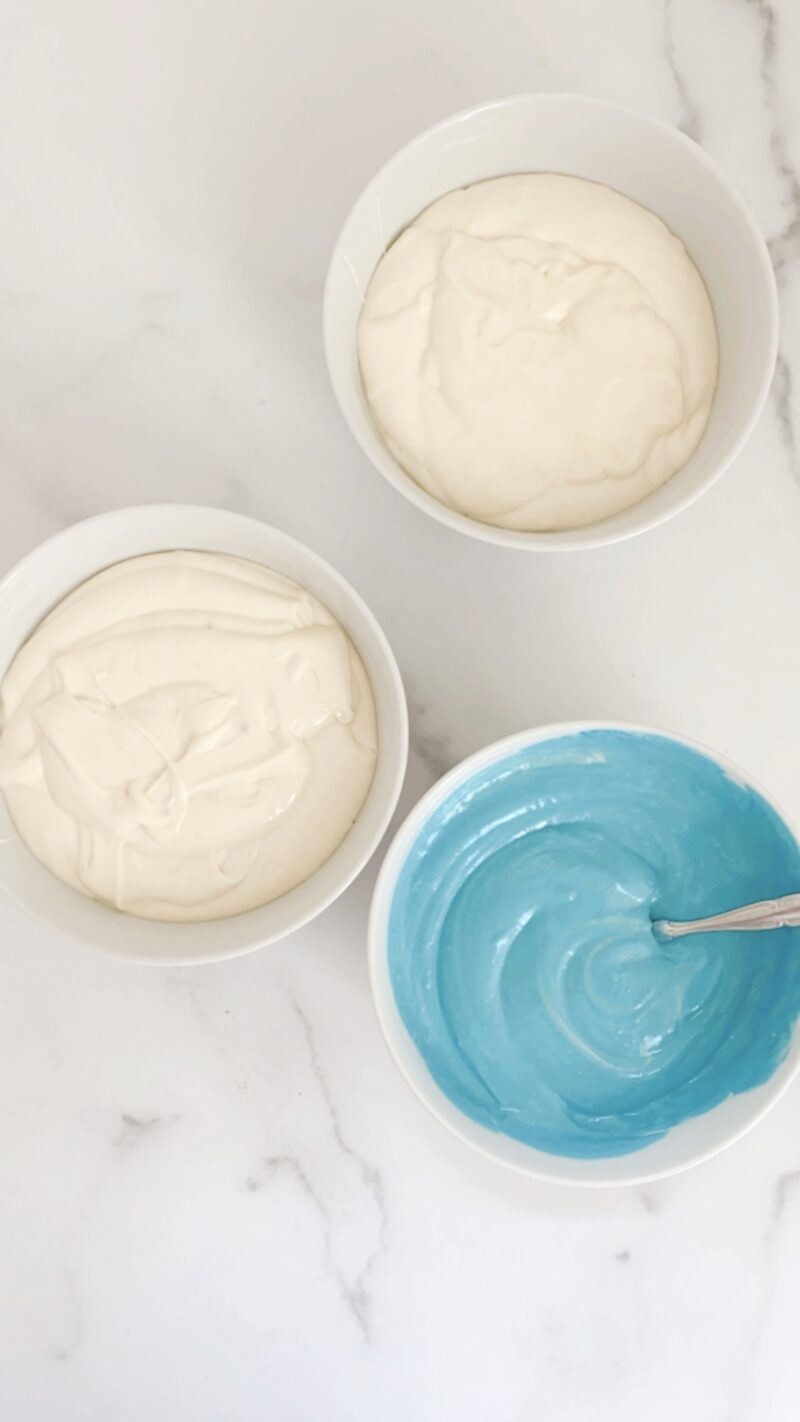 Every year I am asked about the recipe and truth be told it's nothing special. Some years we bake it from scratch and some years we use two boxed cake mixes. Either way, you need to make two cakes and that will yield 5-6 nine inch round cakes. We make one cake at a time and divide the batter into three bowls. Then add your coloring, pour into pans and bake as directed (be sure to grease your pans).
Watch the cakes carefully. We usually cut the bake time by about 2-3 minutes. After they cool, remove from the pans by releasing them with a knife run around the edge. Place your bottom layer on the cake stand and cover with icing. Repeat until the rainbow is stacked. Some years we frost around the entire cake and some we trim each layer so you can see the pretty colors. Anything goes. I hope my children carry on this tradition with their children one day.
HERBAN MARKET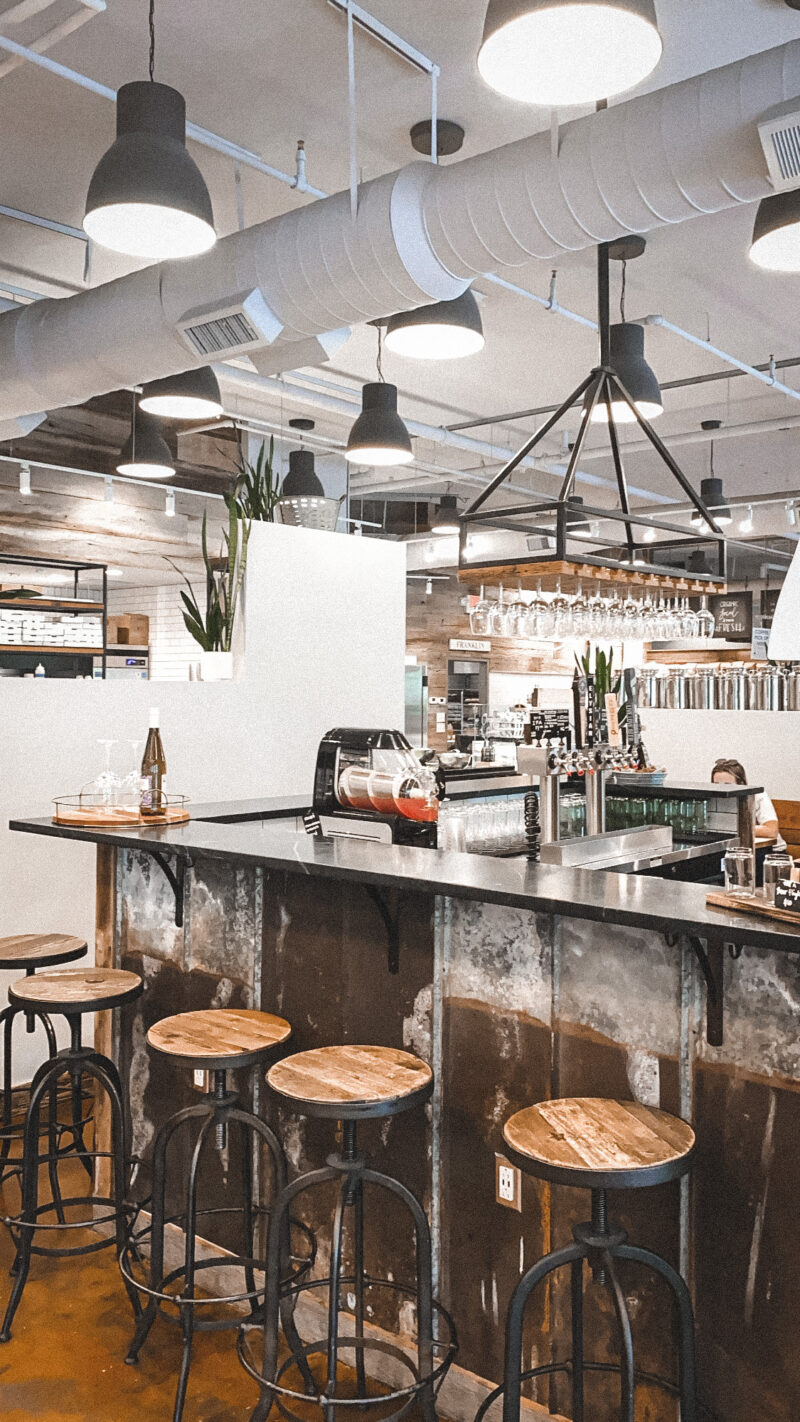 We hit up Herban Market again with my daughter and her friend. Such a great spot. They carry a ton of healthy snacks and produce, too.
MANGO KALE SALAD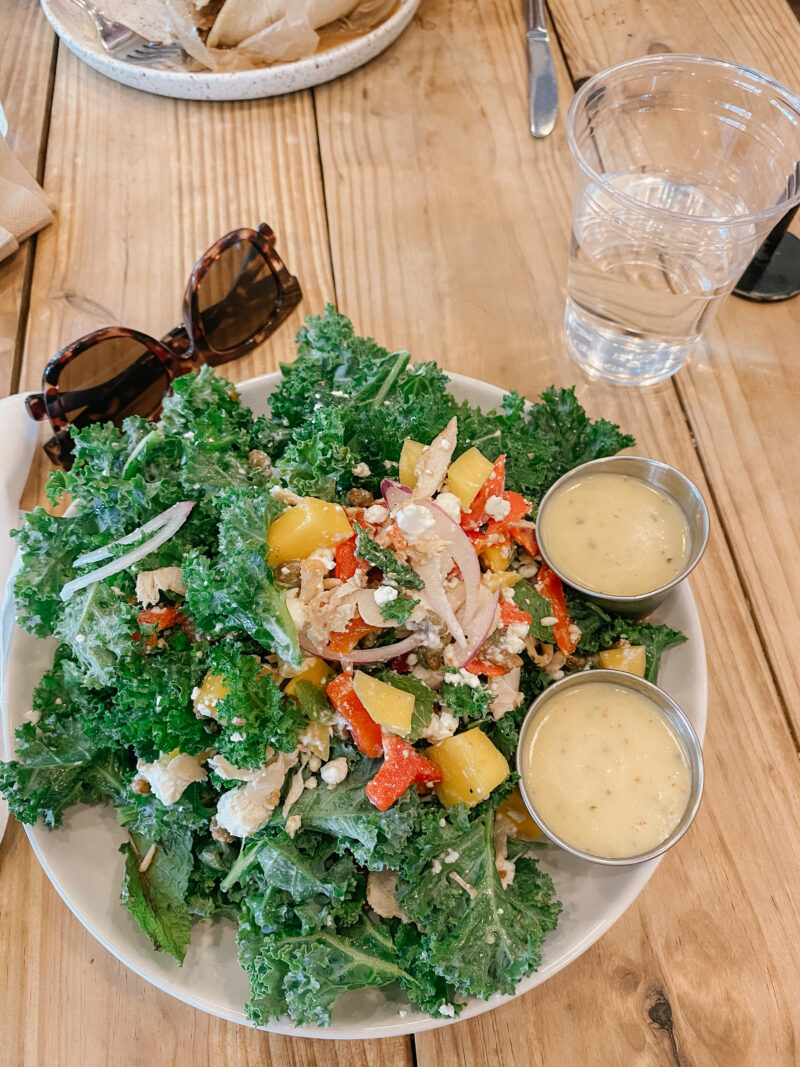 A heads up that the salads are HUGE and can easily be split by two people. This is the Mango Kale Salad and both my daughter and I love it. I never thought to put mango on our salads, but it's fantastic. Need to do this at home.
GEORGIA PEACHES
I've fallen in love with Georgia peaches. I seriously can't believe how sweet and juicy they are. Today I am trying a peach smoothie so I'll let you know if it's a hit. Our go-to berry smoothie can be found here.
GOOD FOR THE SOUL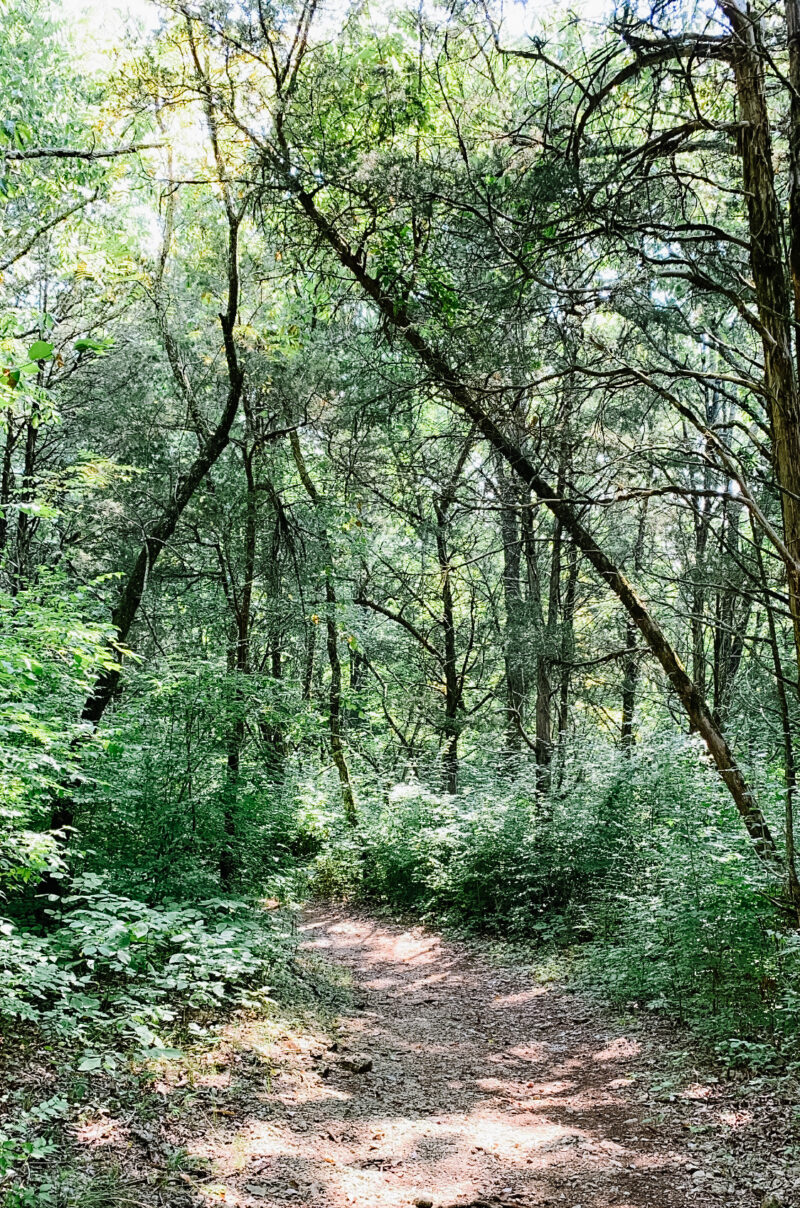 At least three times a week my husband and I try to fit in a hike. It's something we've always loved doing together and so good for the soul. Being out in nature is a beautiful way to start the day. Thankful we have trails so close to our home.
MORNING LIGHT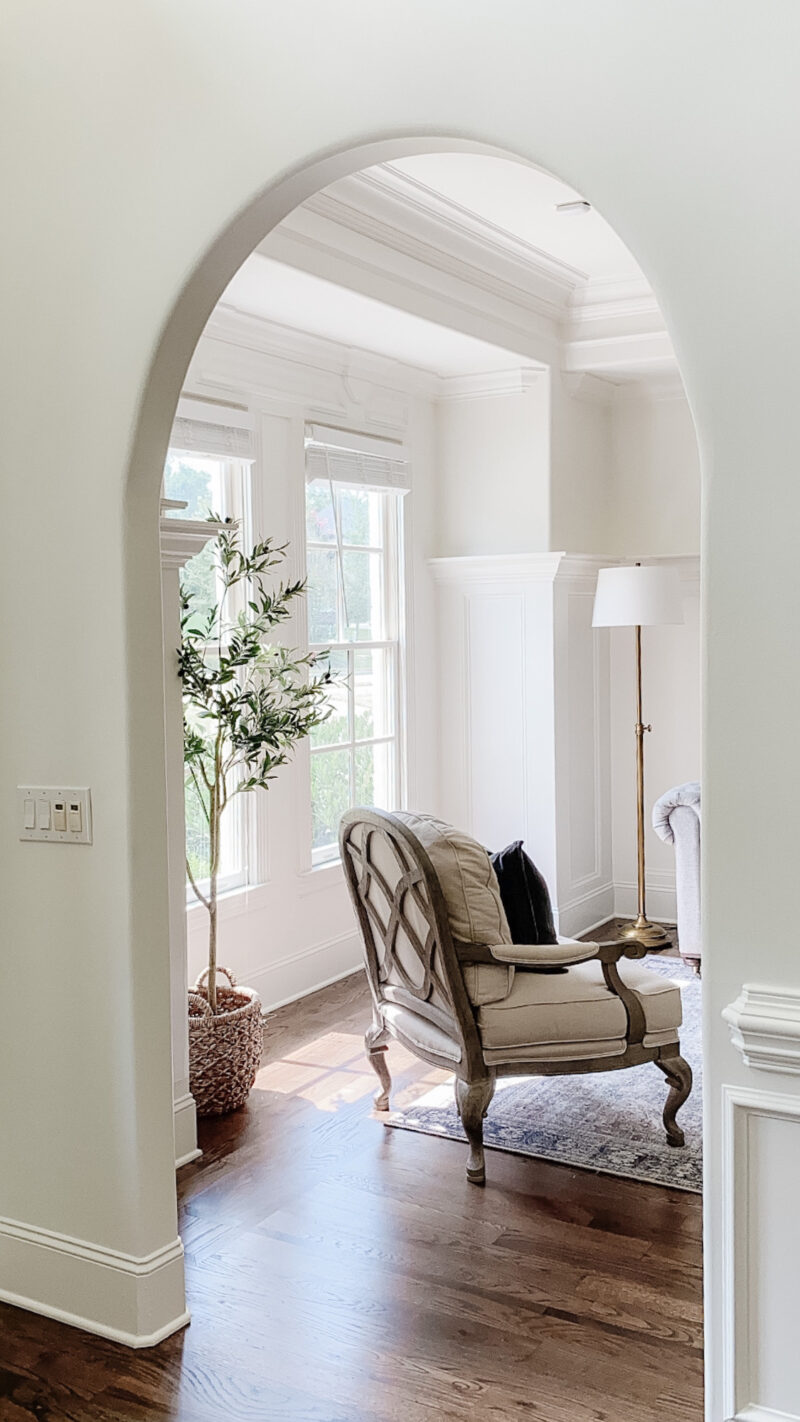 Progress! This was a formal dining room but we are now using it as our living room/lounge area. I love to sit here in the morning with a cup of coffee and we often relax here in the evenings. I am sure you recognize the pieces from our last home. This rug works really well in here. I'll share the full space once it's complete.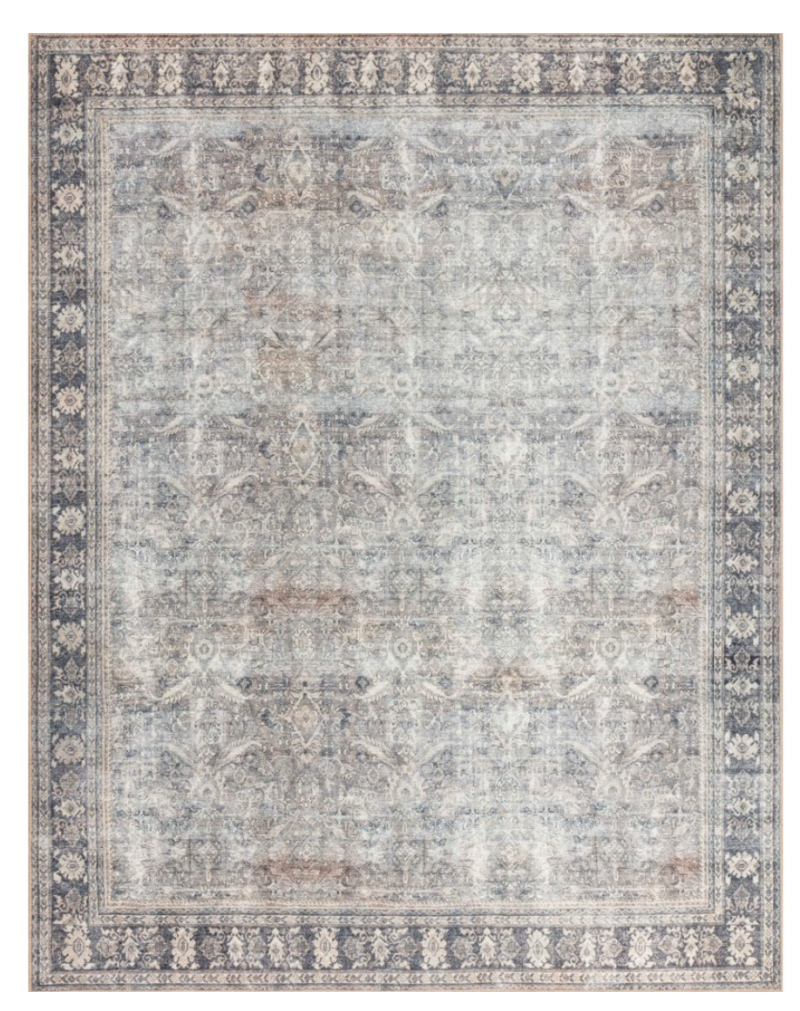 The rug definitely reads blue but I think this is a really good representation of the colors.
ON THE HUNT . . .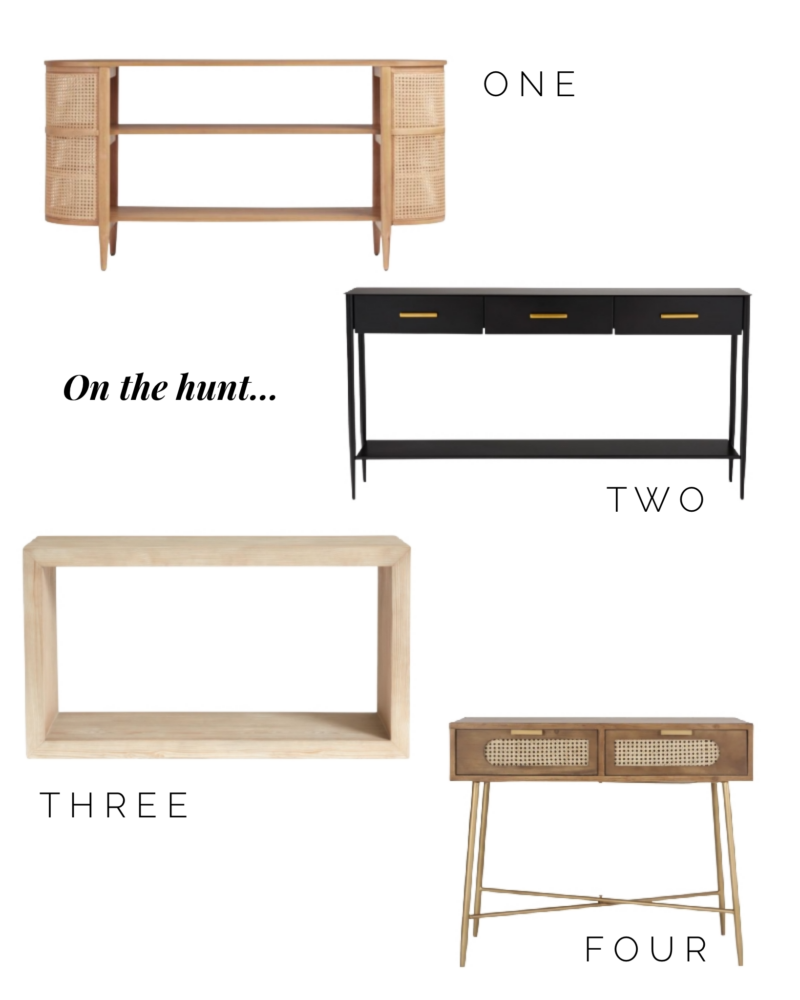 I thought it would be fun to share what I am on the hunt for. A definitely would love a console table for our family room and these are some of the pieces that are on my radar. This one just came out and I think it's gorgeous. I also spotted this console table which is real wood (hard to find these days) and can be left bare or stained/painted any color.
Here's to a productive and joy-filled Monday. I am forcing myself to fit in a workout before the rest of the day races by. Thanks for stopping in. Check back tomorrow for progress on our guest room.