Let's do this, Monday. So happy to have my boys back in town. They had a hockey weekend so the girls caught up on some of our favorite movies and busted out a couple of projects. We created an art wall in my daughter's bedroom without spending a dime. Can't wait to share. It was a rainy weekend here which lent itself nicely to staying in and being cozy. No complaints here. I hope you had a lovely weekend with your family. Here's a quick recap.
BEAUTIFUL BALLOON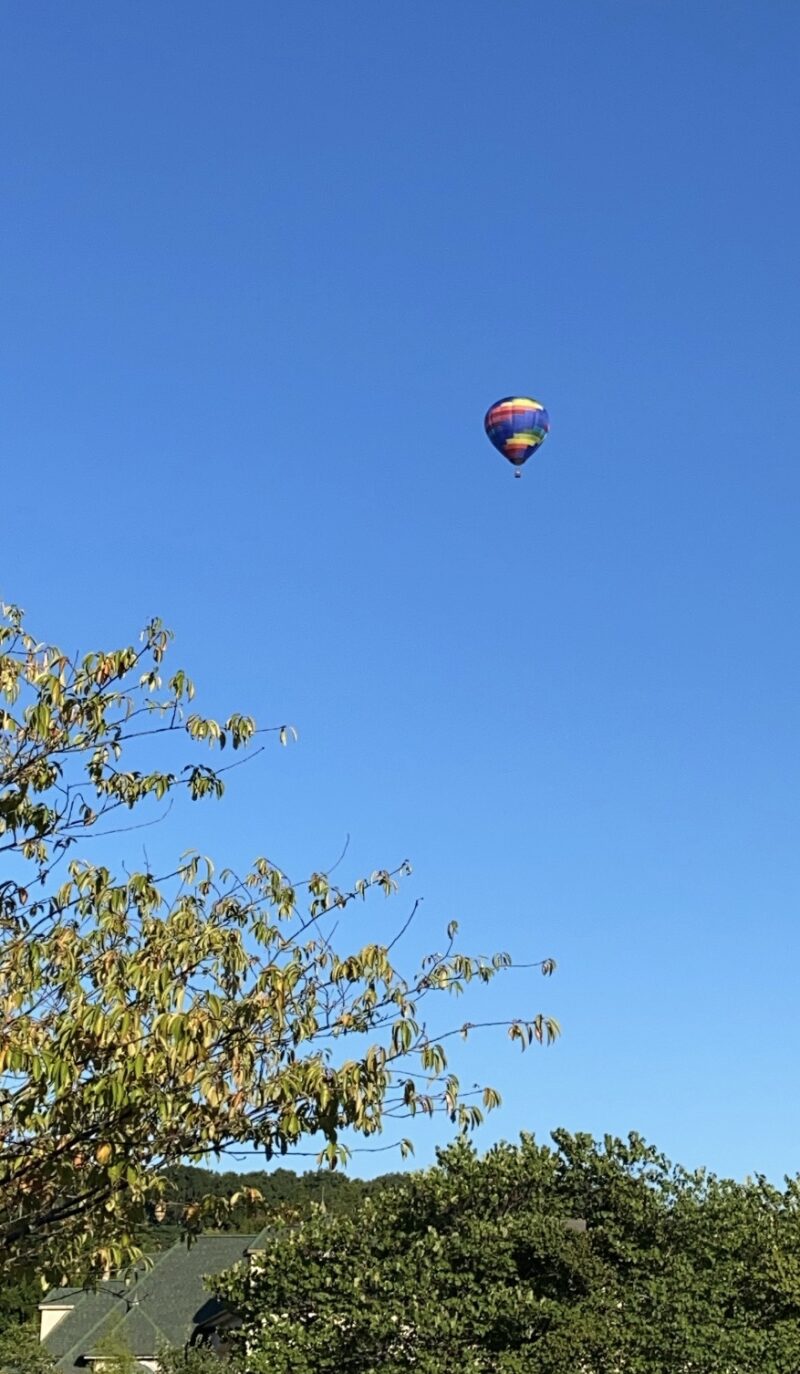 I love walking out of the grocery store and looking up to see this. Not sure where they are coming from, but you can't help but smile when you see a hot air balloon. This was right before the rain came.
NEW DINING ROOM TABLE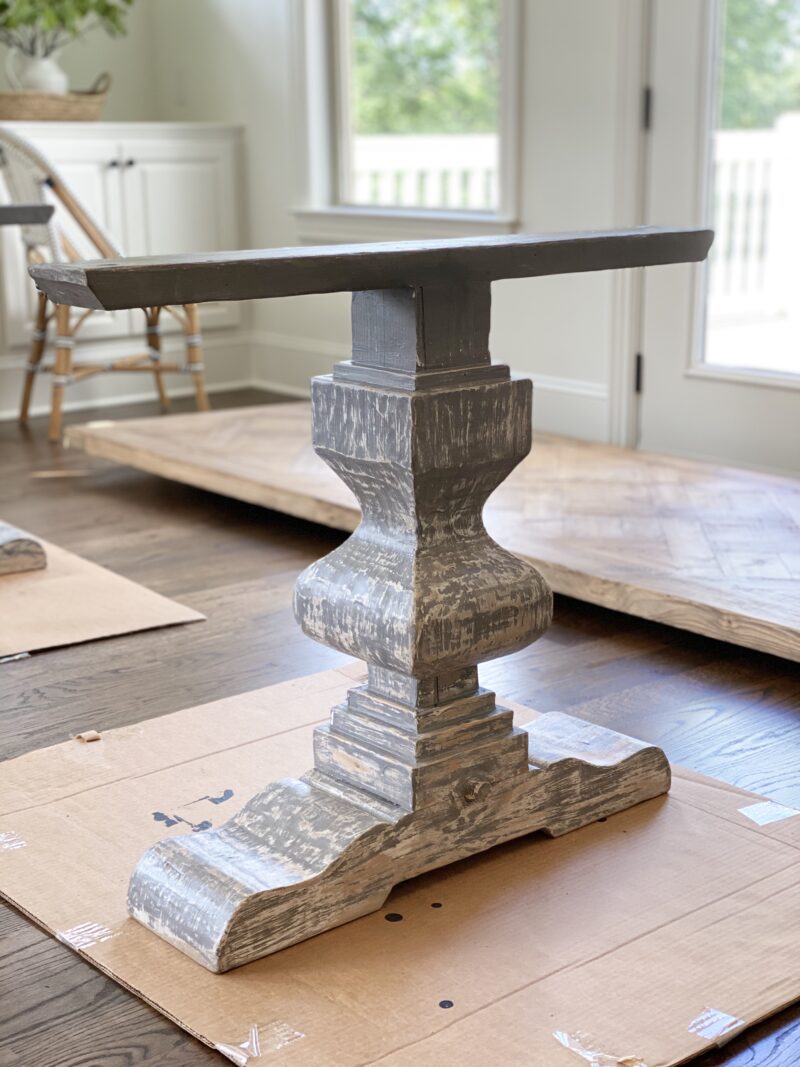 If you follow on my Instagram stories you may have seen that we bought a dining room table. We found it at a boutique store here in Nashville. We had looked EVERYWHERE and fell in love with this one. It's 114″ long and solid wood which is a rare find. I wasn't sure about the weathered gray base so my sister suggested I paint it white. She thought it would contrast beautifully with the darker floors.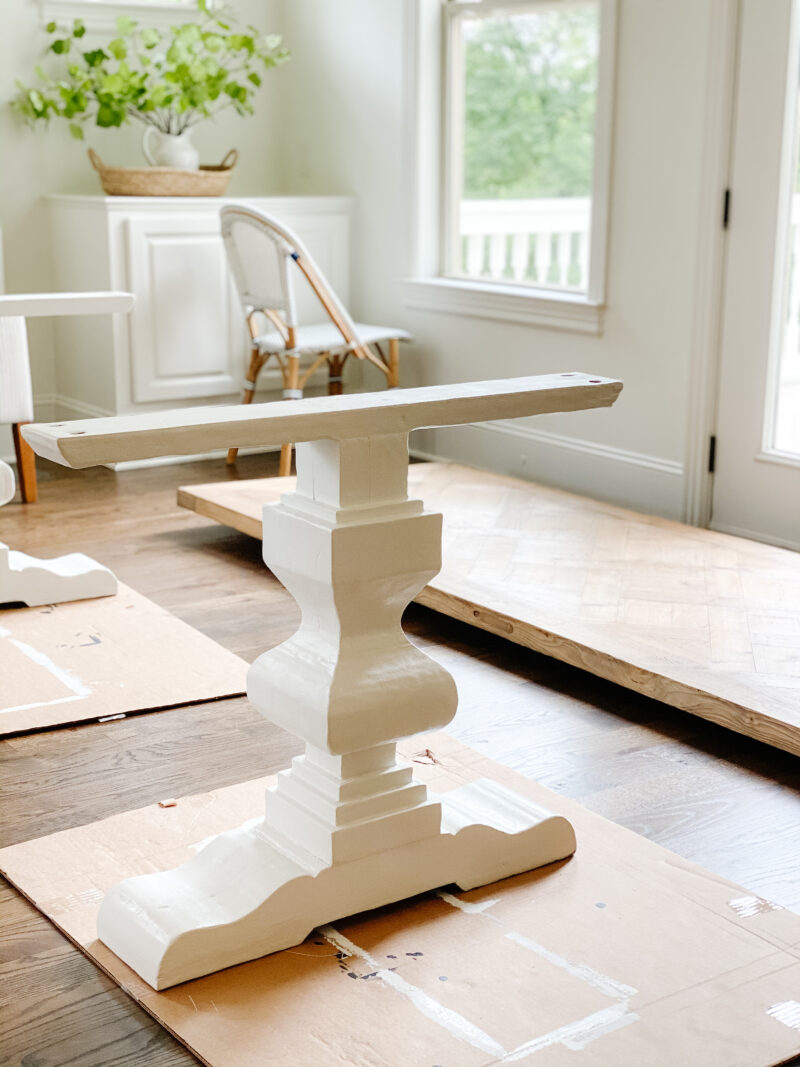 This was the perfect rainy day project. I will do a dedicated blog post on what I used and such but I am beyond thrilled with how it's looking. White was definitely the right choice. Looking forward to sharing more soon. And a big thank you to my sister for encouraging me to buy the table and make it my own.
A SPY THE LEATHER SOFA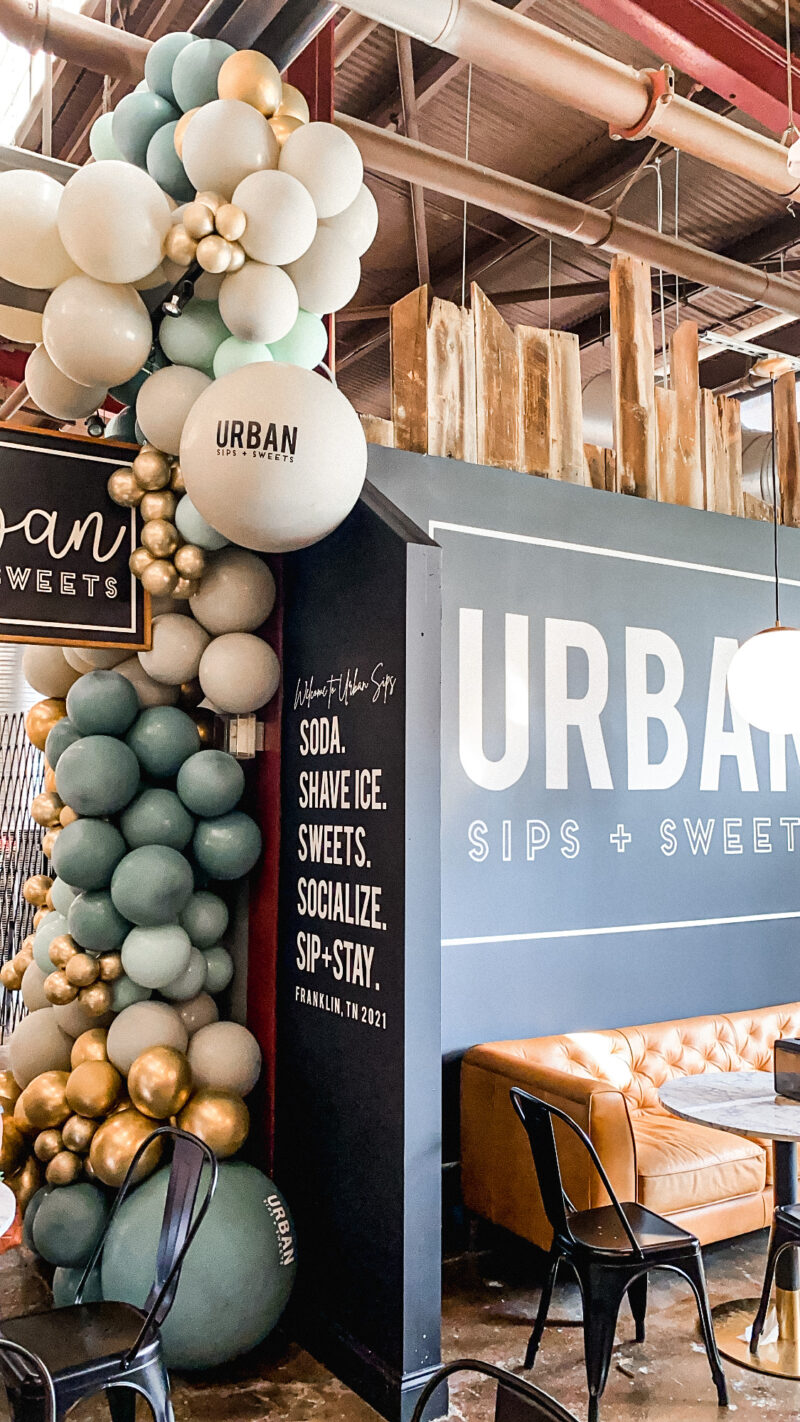 Urban Sips just opened up in Franklin and a reader pointed out that they have the beautiful leather sofa in their darling shop. And she said it was really comfortable. Music to my ears as it's on our way to us. Adore this design by Holly and Brad (Our Faux Farmhouse) and know it will serve as inspiration for a fun project over here.
THE BEST COSTCO FIND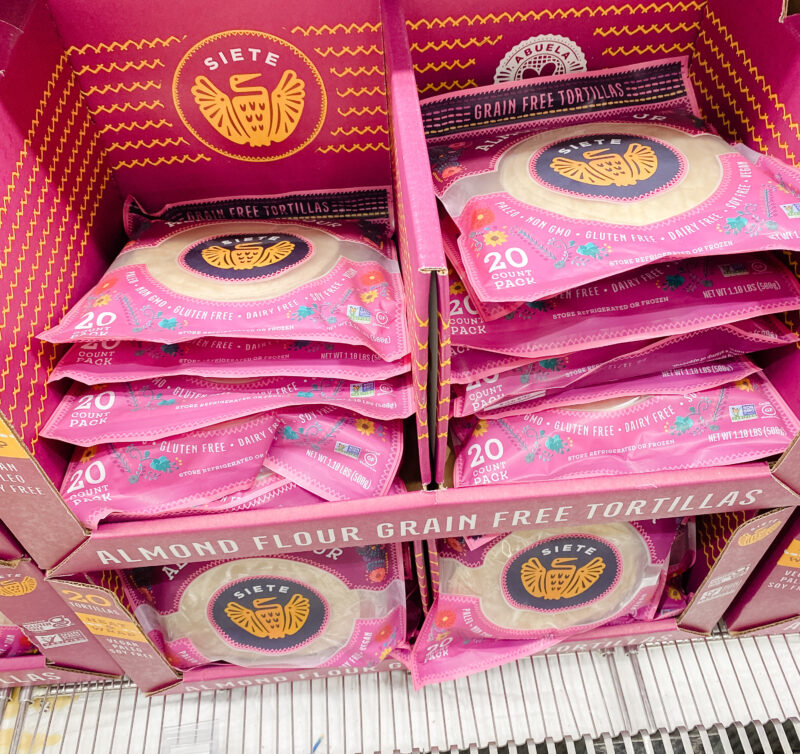 Calling all Siete fans! Oh my goodness. I definitely made a scene in Costco because I practically shouted when I saw these. We only use these Siete tortillas and to find them in a pack of 20 for a great price is awesome. Stock up, my friends. And if you are a fan of Flav City like I am, these are Bobby approved.
OUR GUEST ROOM RUG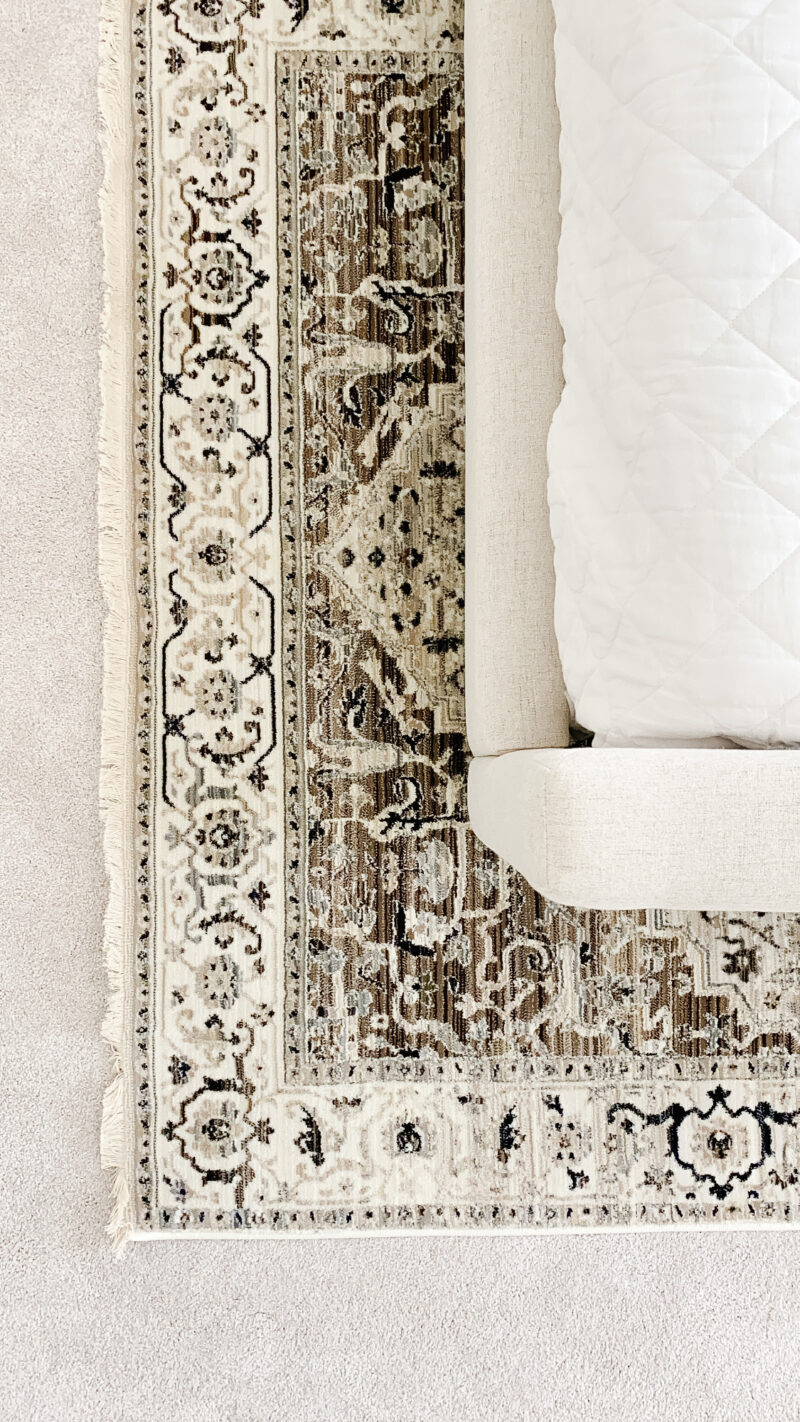 A few of you asked to see this rug up close and personal. It definitely has a bold pattern. I like it under a bed because then you are getting that boldness around the edges without it being too much. I like the dark neutral colors and that I didn't have to commit to one specific color. It's very soft underfoot and arrived quickly. (More of the guest room here).
VUORI SALE FOR THE WIN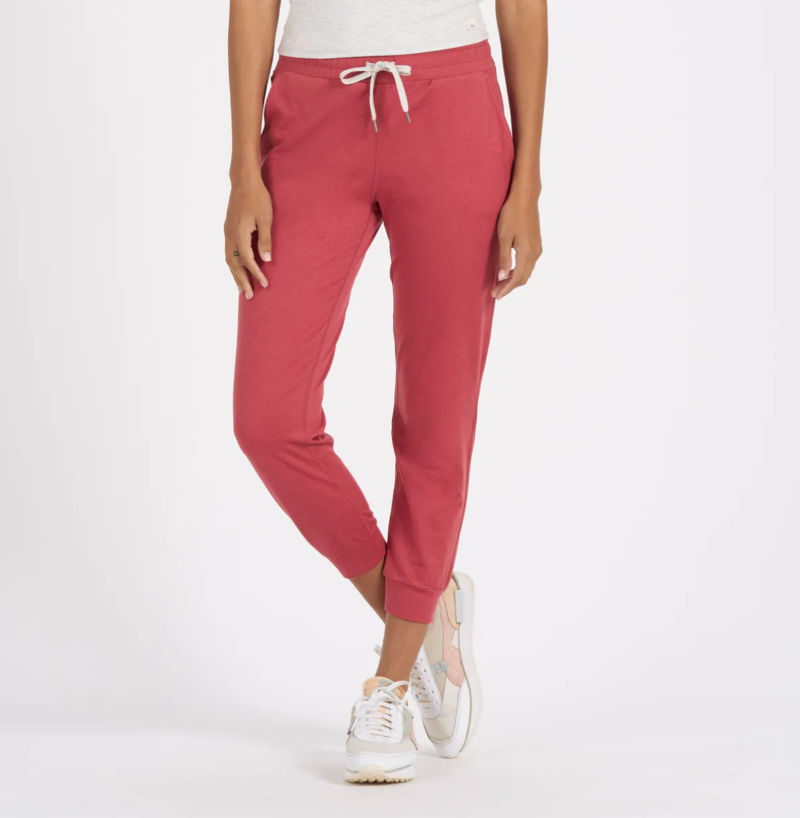 These Vuori joggers were the top seller from the weekend and I am not at all surprised. They are beyond soft and currently on sale. Sizes and colors go quickly, but I love this Sierra Heather color.
COMFY CLOUDFORM SNEAKERS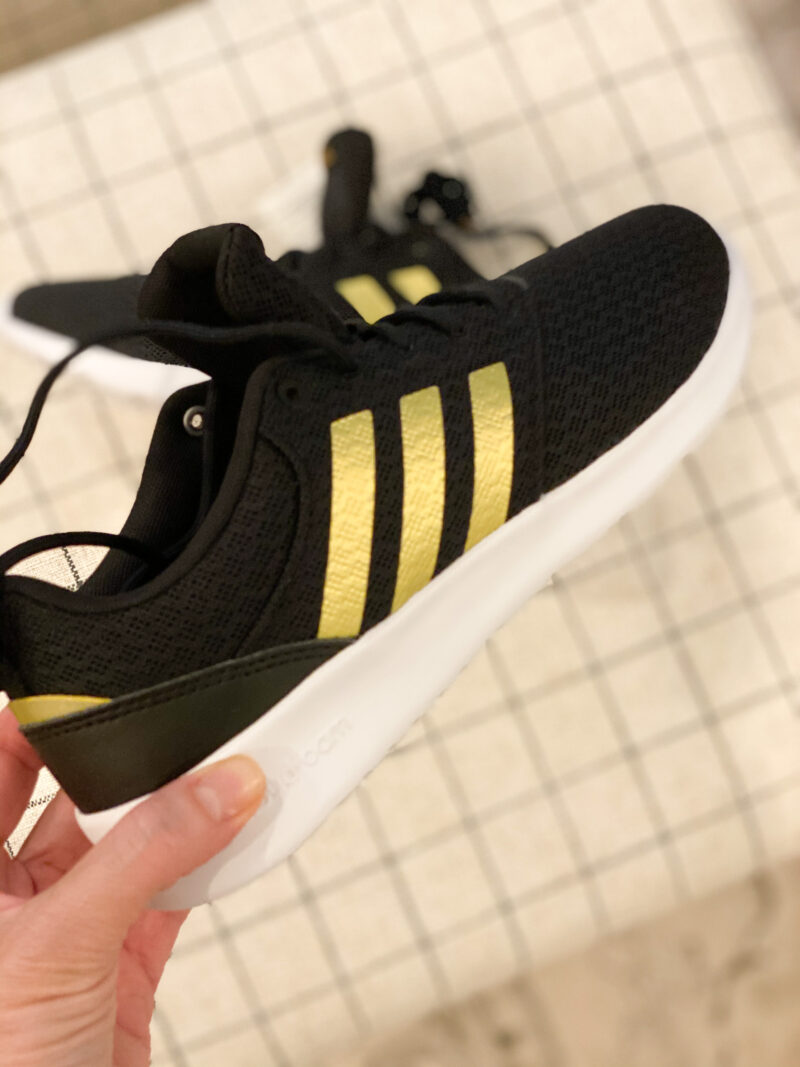 A heads up that these Cloudform sneakers remain a go-to over here. I bought the black and gold and love them. Incredibly comfortable and now $50.
A FAVORITE TABLECLOTH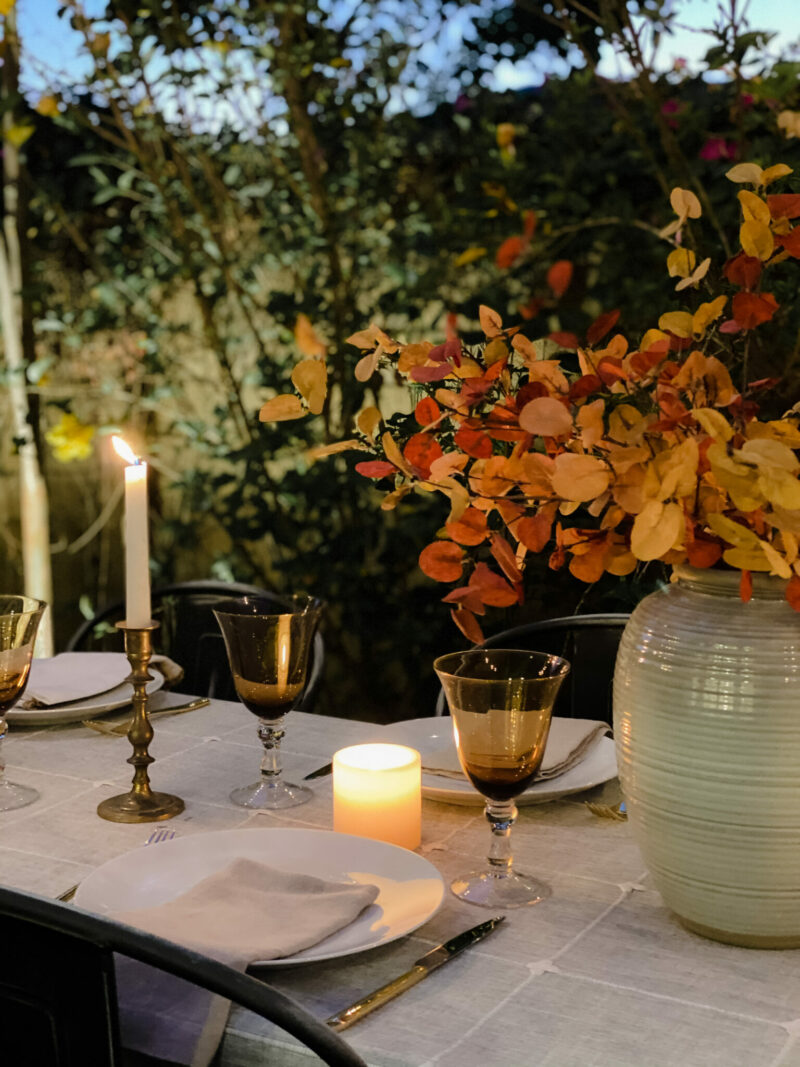 Do you all remember this outdoor setup? This was a spot in our previous home nestled under the trees and we had a really long table out there. I found this tablecloth ($34) on Amazon and it was perfect. It dawned on me that I can now use it on our long dining room table. It is so rare to find such long lengths. This tablecloth gets five stars. I absolutely love it. Definitely worth checking out. The fall stems can be found here (they come in a set of 6). The brass candlesticks belonged to my mom, but these remind me of them.
This week is gearing up to be a busy one. The kids are both in full swing with their sports and there are a couple of fun events happening at school. Jumping in to volunteer has been a nice way to get to know other parents and make me feel more at home in a new place. Wishing you a productive and happy Monday.