Good morning. Today is an exciting day for us because my Mother-in-Law comes to town. The guest room is ready and the kids are so excited. So this weekend, we tired to get a lot done around the house so we won't be working away when she is here. We weren't out and about like we usually are but it was nice to bring in the Christmas spirit around here. I love having the twinkle lights up during Thanksgiving dinner so I'm happy to decorate early. Here is a recap with our Monday Morning Wrap-Up.
HANGING ON TO FALL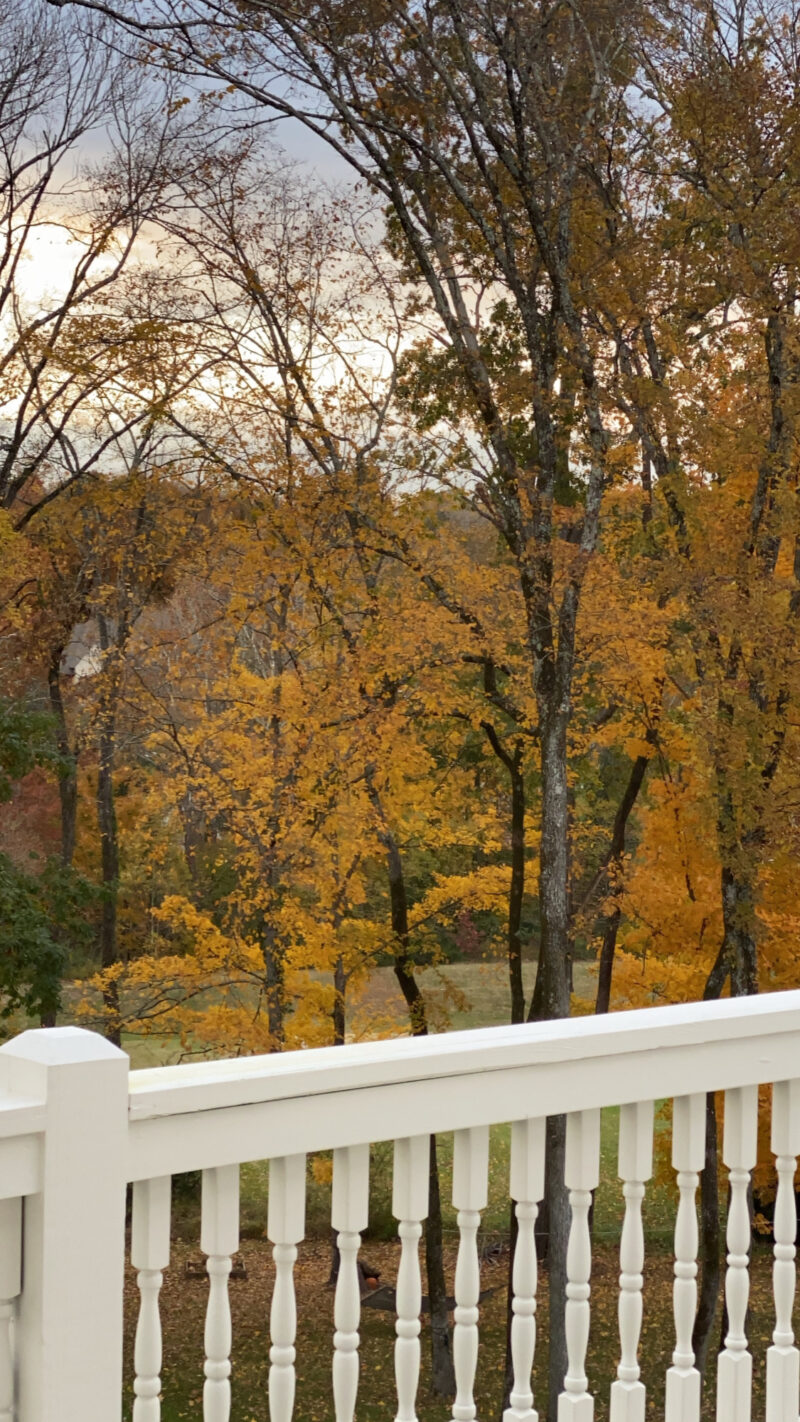 While the temperatures are dropping, we are still hanging on to Fall and all of the glorious colors. It's been really fun to watch the evolution of the trees outside our windows. We kicked off Friday night with a family dinner out. So much of the time we are all pulled in different directions so I love when we take the time to enjoy a dinner out together. It's a nice way to slow down and catch up with one another in a way that feels different from our hectic dinner hours during the week.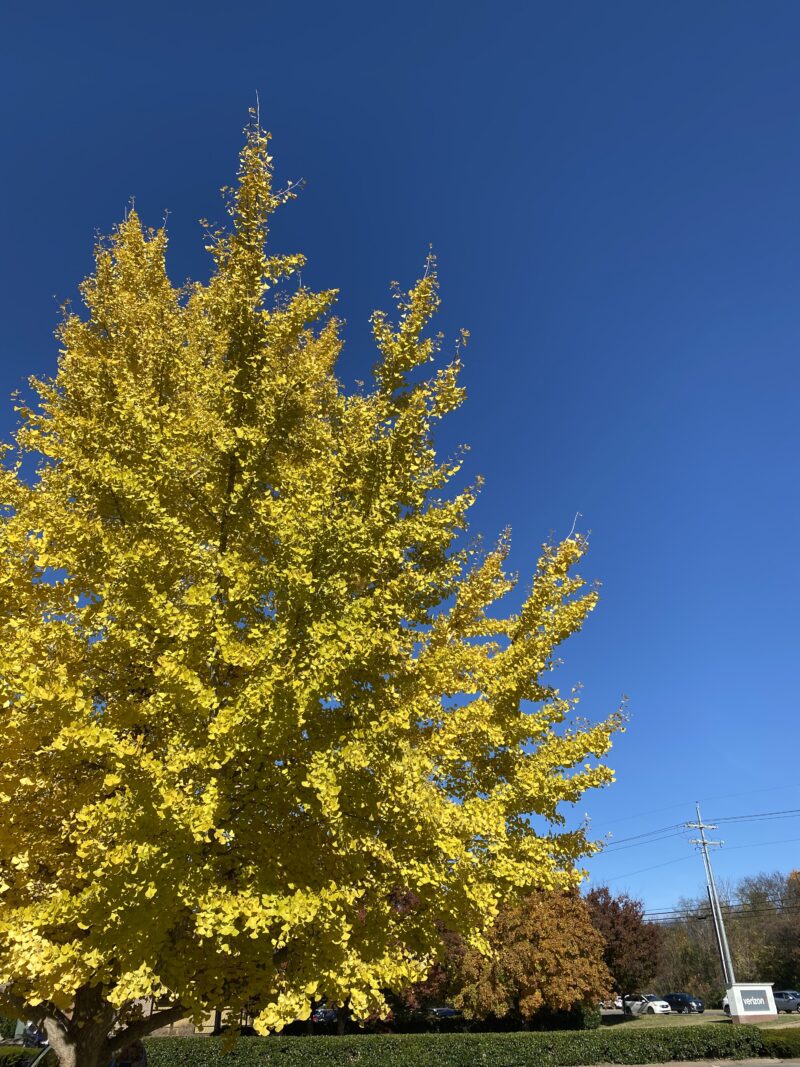 Another pretty tree when I was out running an errand. I just want to bottle up all of this colors before winter hits. If you are local, Sprintz is a great furniture store for sofas. And a huge shout out to my friend, Becca, for letting me know about it.
STAIRCASE IDEAS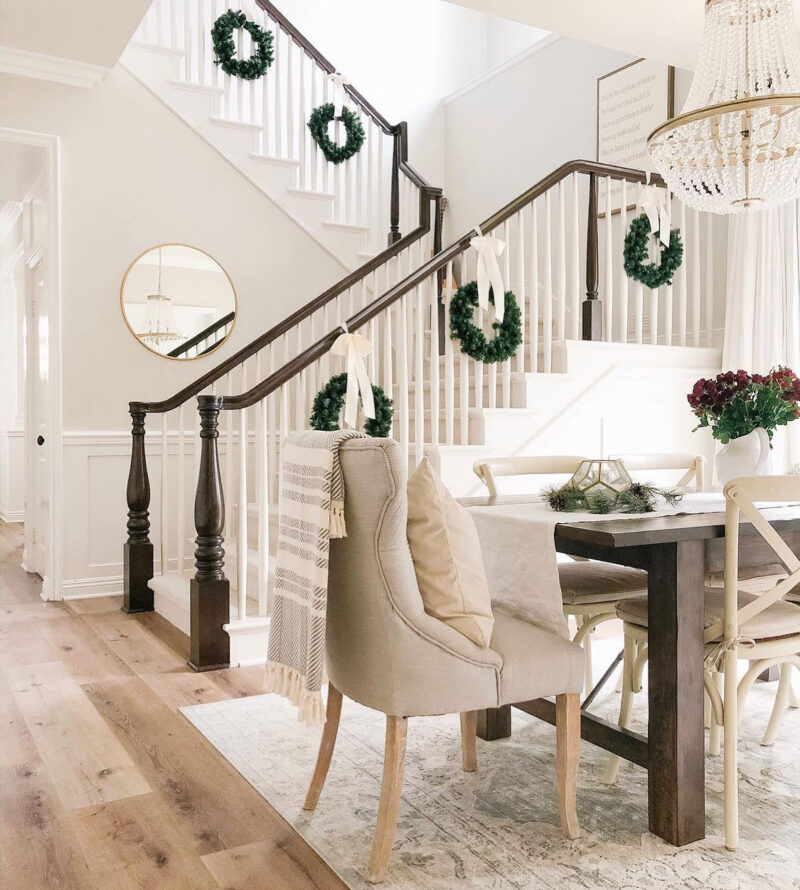 If you are looking for ways to decorate your banisters, this was an easy way to add holiday. Back in California, we opted for simple wreaths hung with statin ribbon. And if you need help hanging them (so they don't slide down), I made a short video a while back.
GARLANDS AND BOWS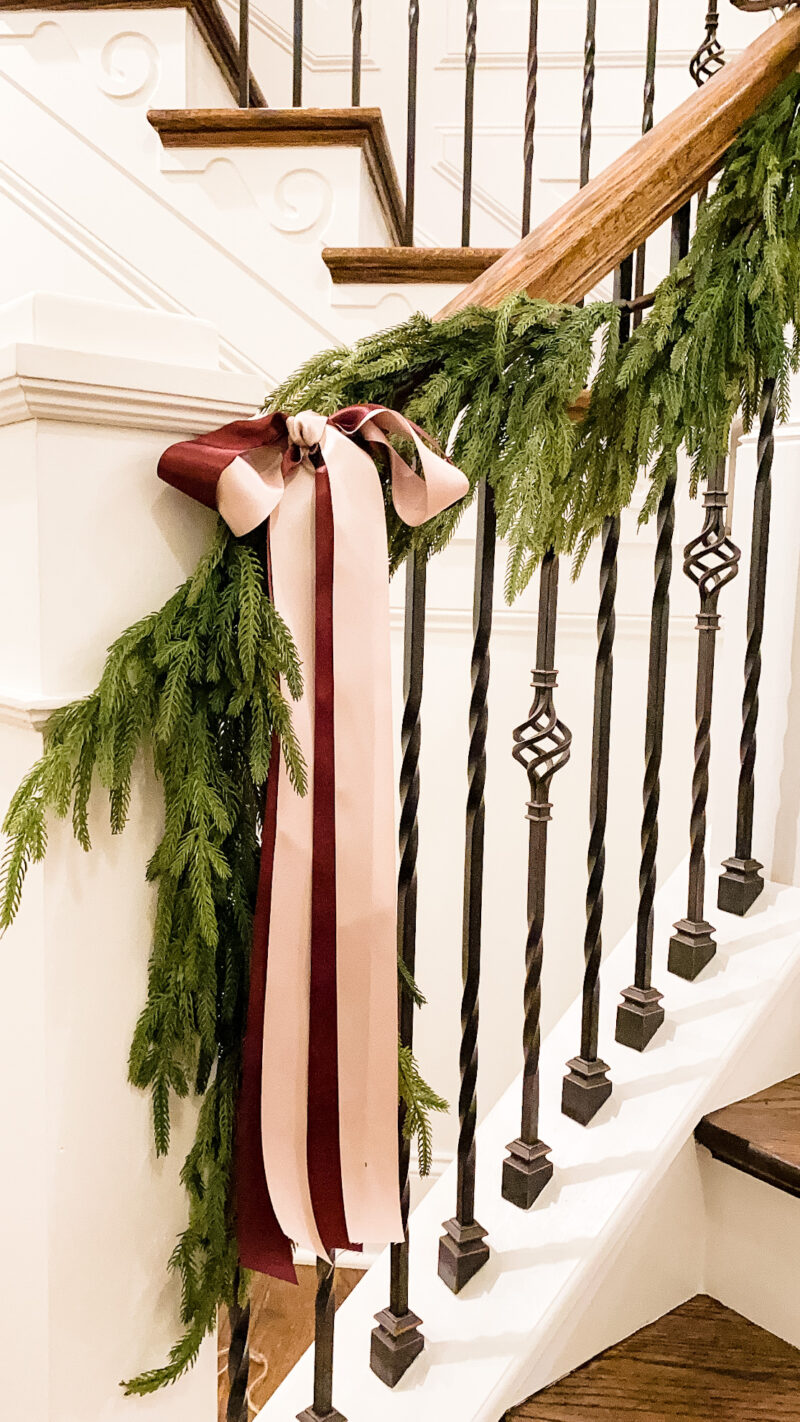 In our new home, we are switching back to garland so I worked on them most of Saturday. It can be tricky in a new home to figure out what you need and how to hang things. But I am so excited with the end result. I'll take photos in the daytime so share soon. Items we are using this year can be found via the button on my sidebar called "Holiday Decor." I hope that is helpful. But I think you can grab these exact garlands from Kirkland's right now. Select next day delivery (that is what worked for me). And they are on sale!
GARLAND HACK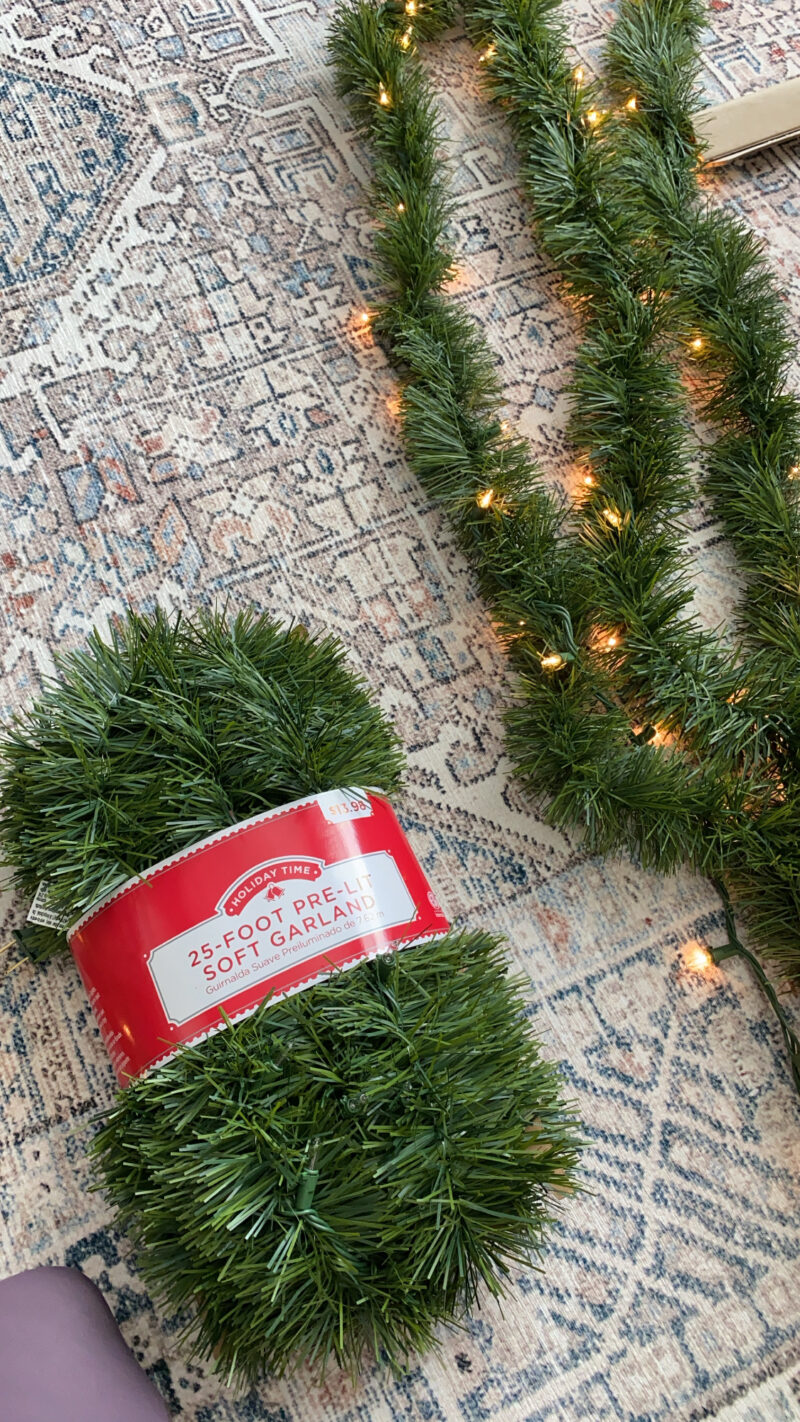 Costco has amazing real garland for $20 right now. We did pick one up for the porch but thought that a pre-lit faux one might be better for our front door area. I couldn't find one locally that would work or be thick enough so I decided to try a little DIY. I bought four pre-lit garlands from Walmart and layered them together.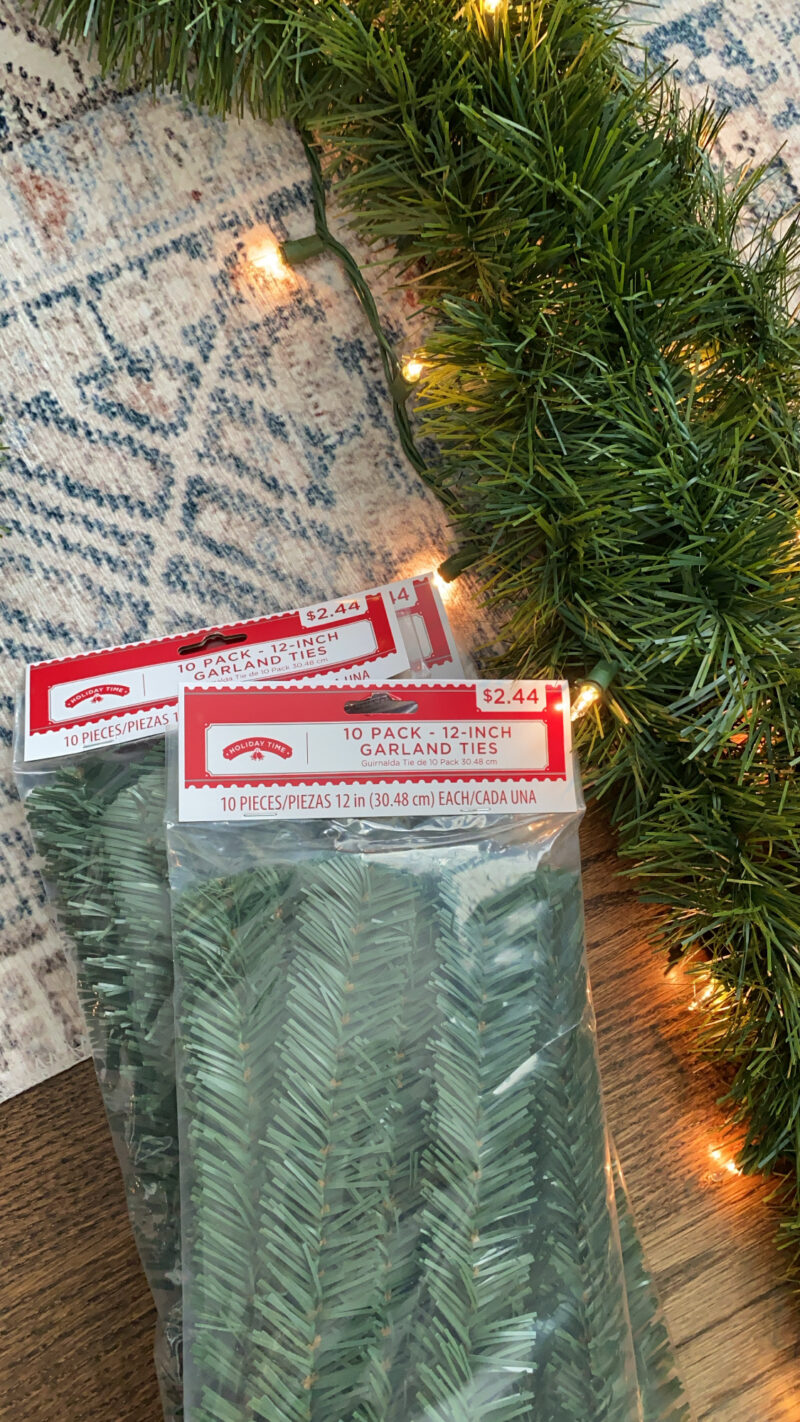 I used these garland ties to group them together about every 12″. You don't need to pinch them tight to have the garlands stay grouped. It's better to leave them as loose as possible so it looks more natural.
It actually worked! Now, is it going to win garland of the year award? Probably not. But for around $60 I have a pre-lit 25′ garland to hang around our front door. I really did love the idea of going with the real Costco one but was worried about it lasting all season and we like to get things up early. Some years my fresh ones last forever and sometimes they dry up so quickly. Have you had good luck with the real ones?
This rug can be found here. It's a good one and very soft underfoot.
LOCAL LIGHTING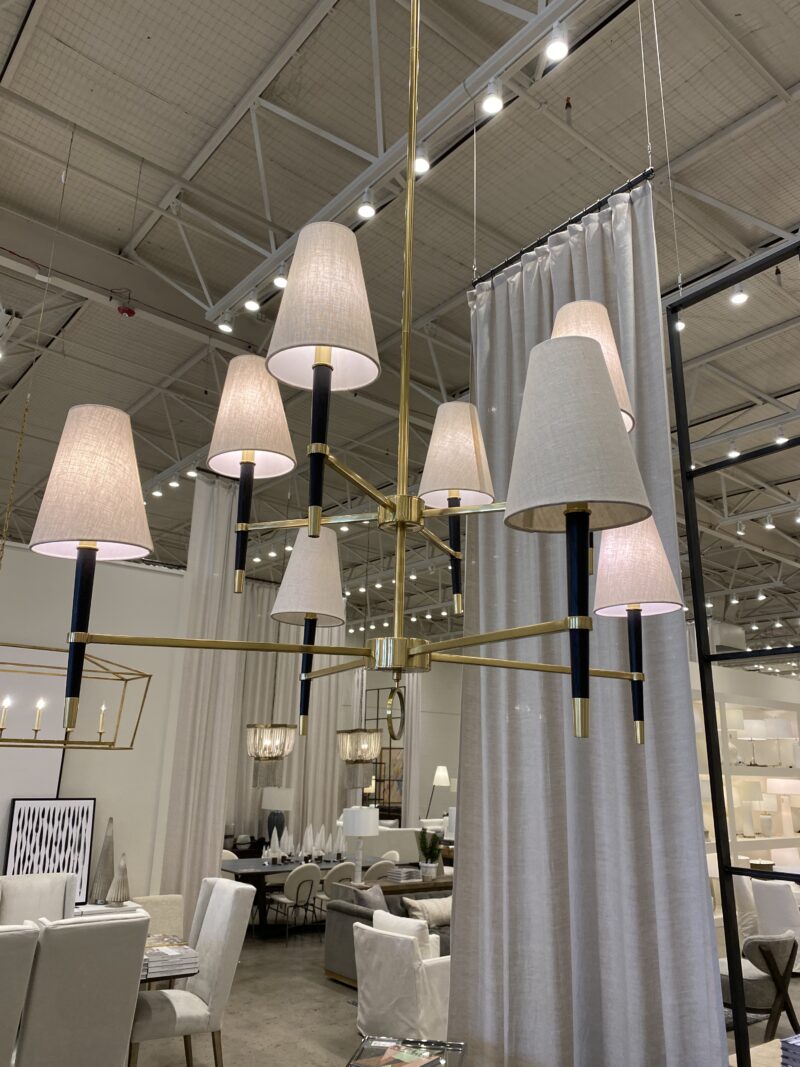 If you are in town, Stock & Trade has gorgeous lighting options and they are available to take with you. No waiting is a dream. I am still waiting on our family room light but I think it gets delivered tomorrow. It's currently 20% off.
THANKSGIVING COCKTAIL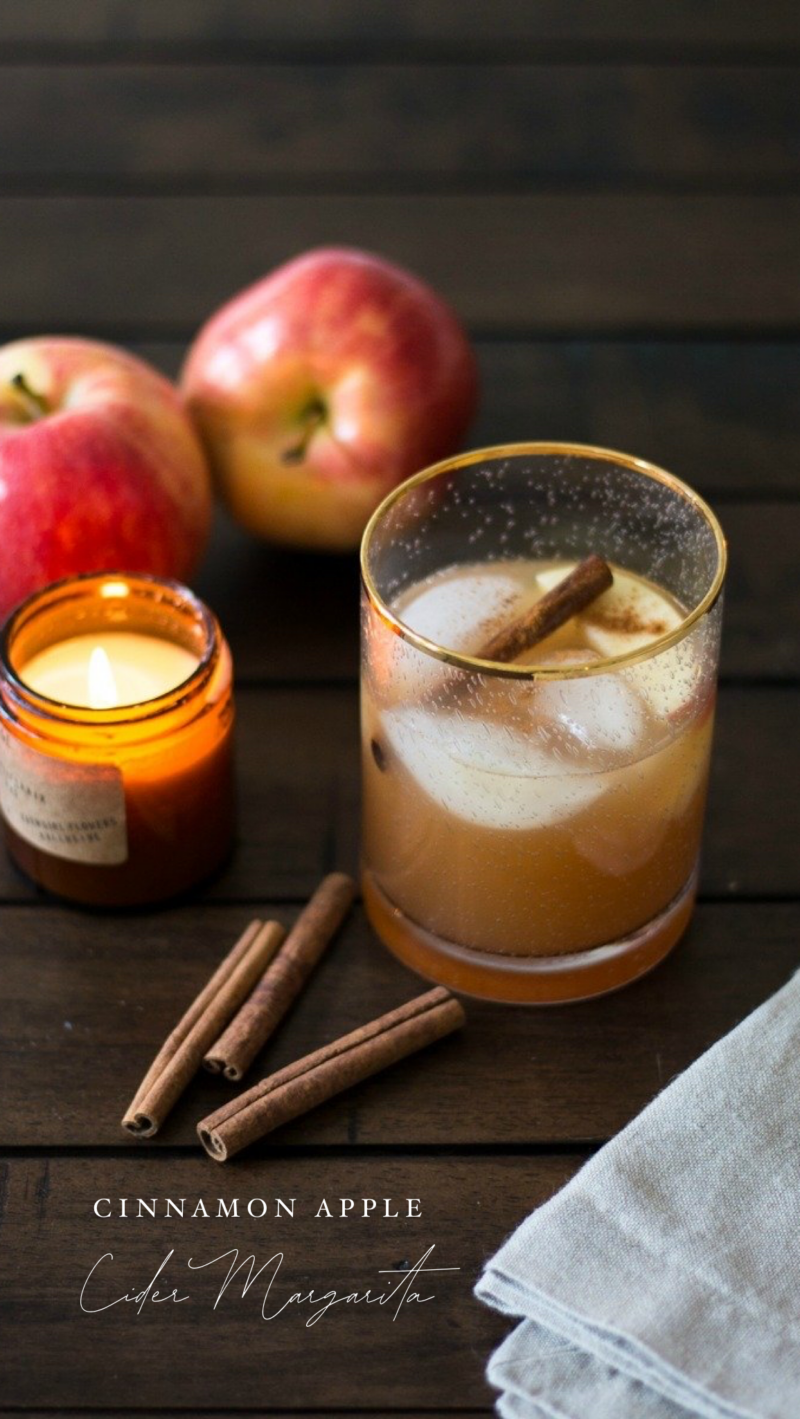 Are you hosting this week? Or headed to a Friendsgiving? This Cinnamon Apple Cider Margarita is so delicious. My husband came up with the recipe and it's a good one. Cheers.
A FEW GREAT DEALS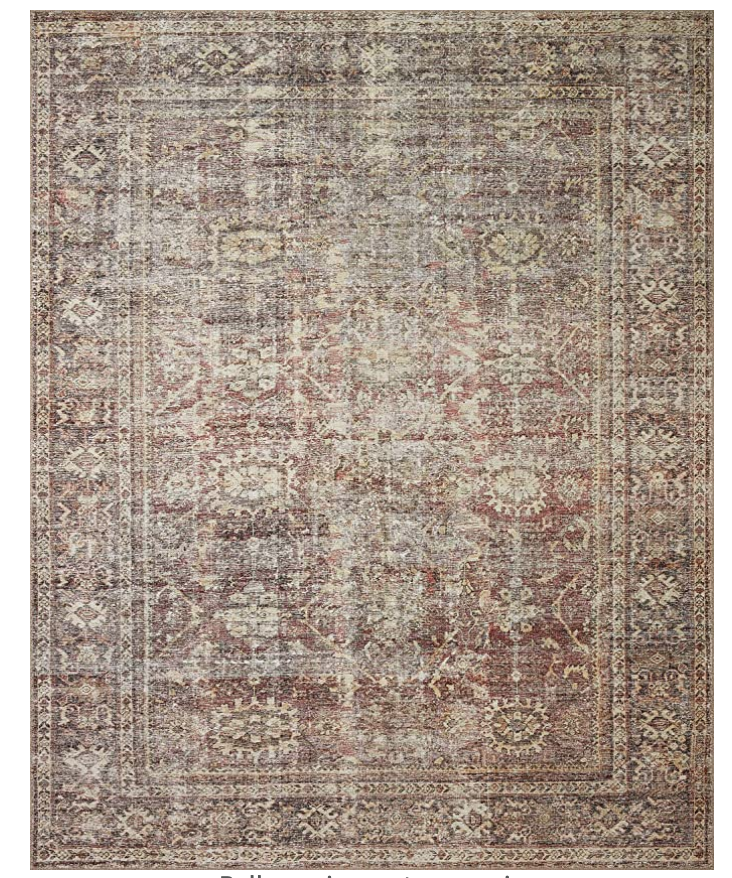 In case you missed it, you can catch my Saturday Shopping post here. But a few highlights include:
Off and running to get a few more things done before we pick up Grandma Sue. Make it a great Monday, friends.