Good morning. How was your weekend? Can you believe there are 19 more sleeps until Christmas. I want time to slow down. This is by far my favorite time of the year and I wish it would last longer. I also know this season can be so very emotional and difficult for so many. It's always important to take time for yourself and if for whatever reason you are not feeling super festive, that's ok. I've been there and completely understand. Our last few days have been eventful so here is a recap with our Monday Morning Wrap-Up.
HERBAN MARKET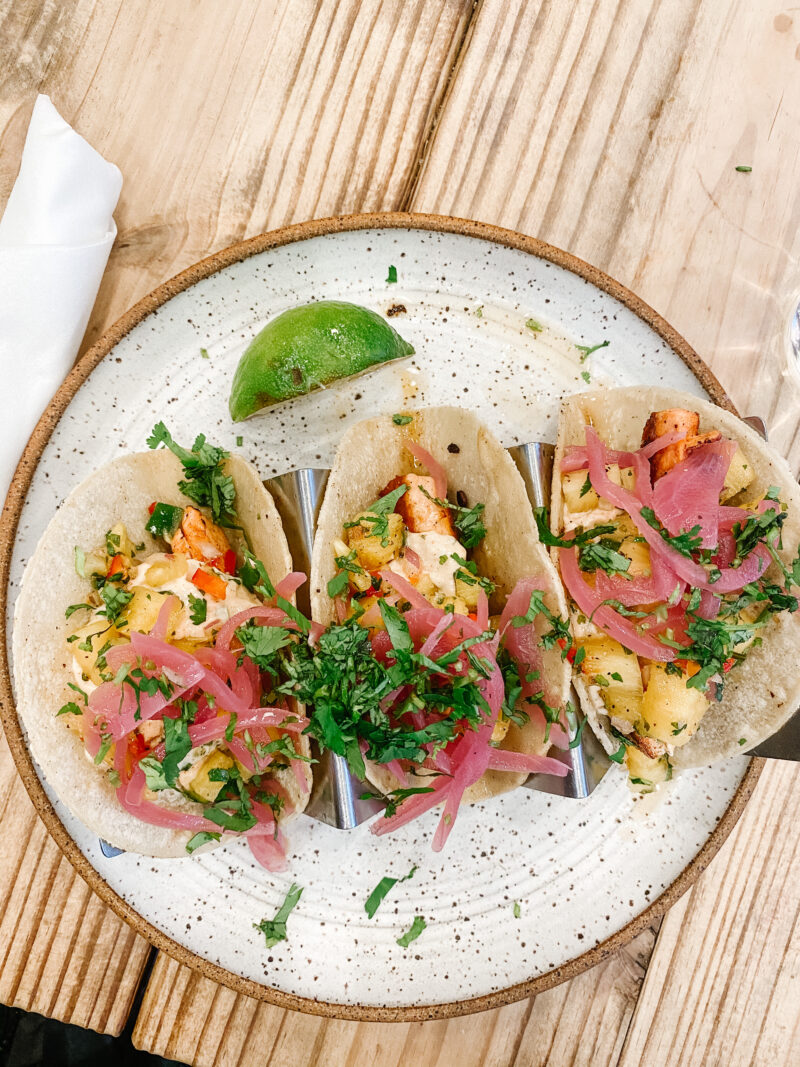 Local friends (or if you are visiting), Herban Market is the best spot for lunch and I tried the salmon tacos this time. Ummmm? Where have I been? They are fantastic. Just had to pass that nugget along. Definitely one of my favorite spots to support.
WINTER TREES
I've been enamored with Spring and Fall in Tennessee. Now that the trees are almost bare, it's so beautiful in a different way. I feel like the scenery is an ever-evolving piece of artwork.
This view keeps changing, too. We decorated our family tree on Saturday night. There is nothing better than unwrapping all of the ornaments and reminiscing about the memories each one provokes. It's easily my favorite tradition of the season. With teenagers, I think we are able to hold their attention with it for about 30 minutes but i'll take what I can get.
SIMPLE DECOR IDEA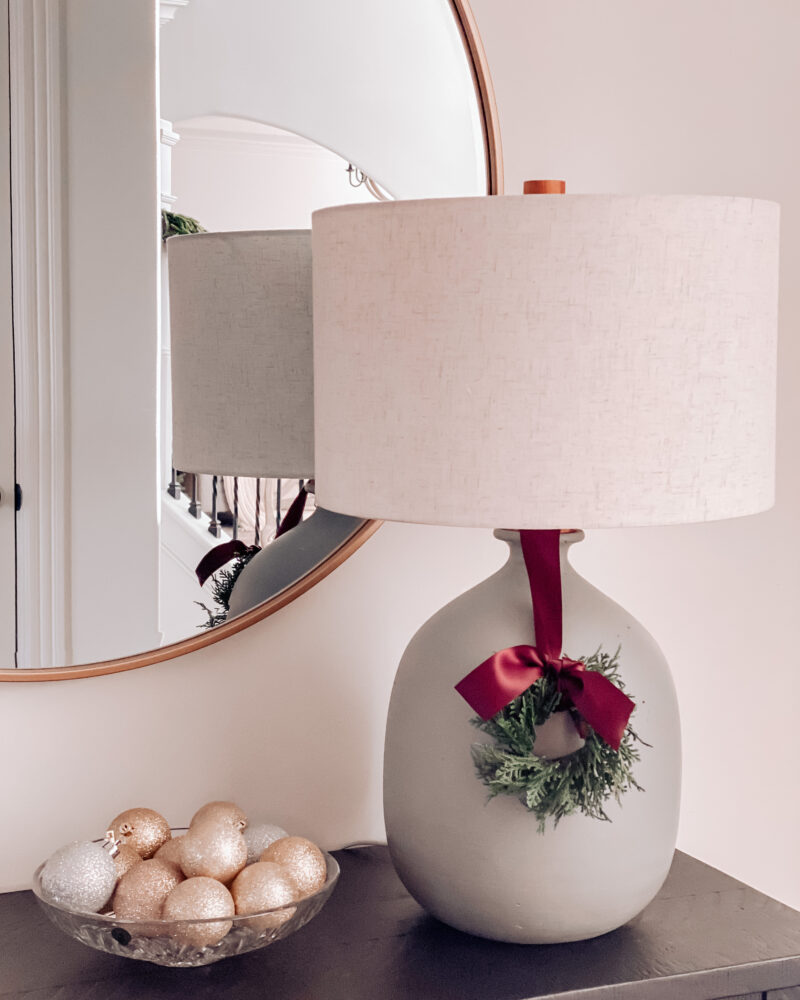 I shared this idea on Instagram and so many of you asked for sources. The holiday decor can be found here (linked as a button on my sidebar). The lamp was a recent Target find but I wasn't able to locate it online. I'll keep looking. We are all about simple decor ideas over here.
ADVENT ACTIVITIES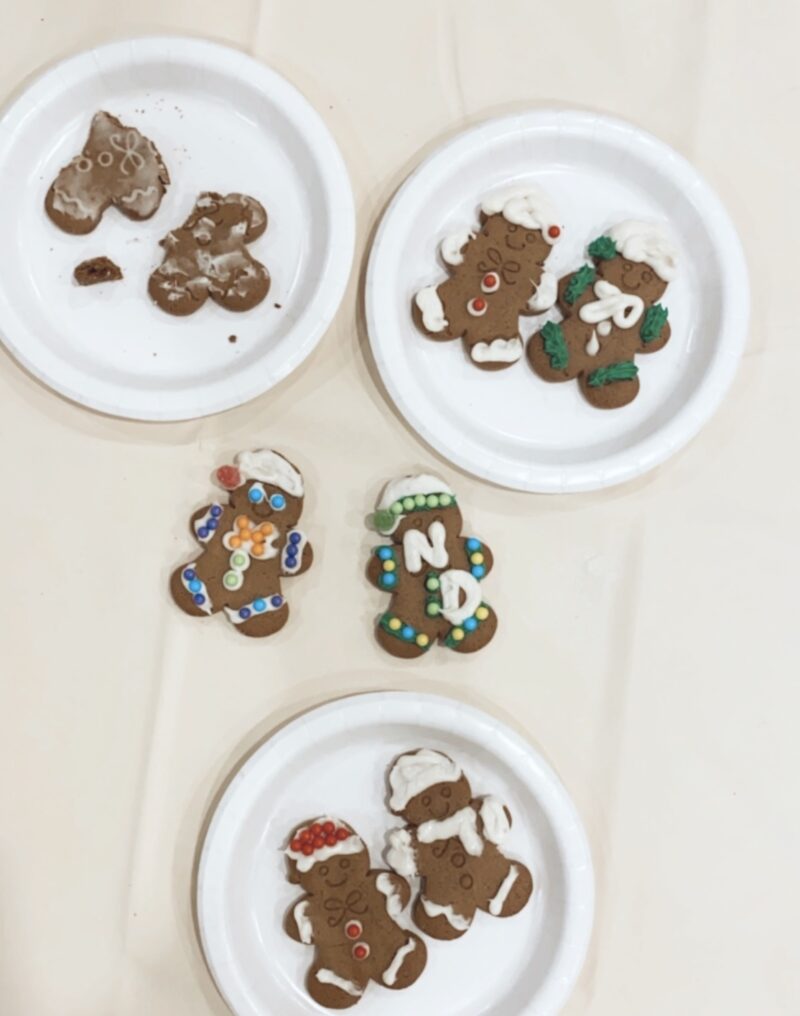 Do you do an Advent calendar. We have since the children were little. Each day there is an activity or something special as we count down to Christmas. The first night we decorated gingerbread cookies ( using a kit from Target) and I was cracking up the entire time. Can you tell which cookies belong to a teenage boy?
DOWNTOWN FRANKLIN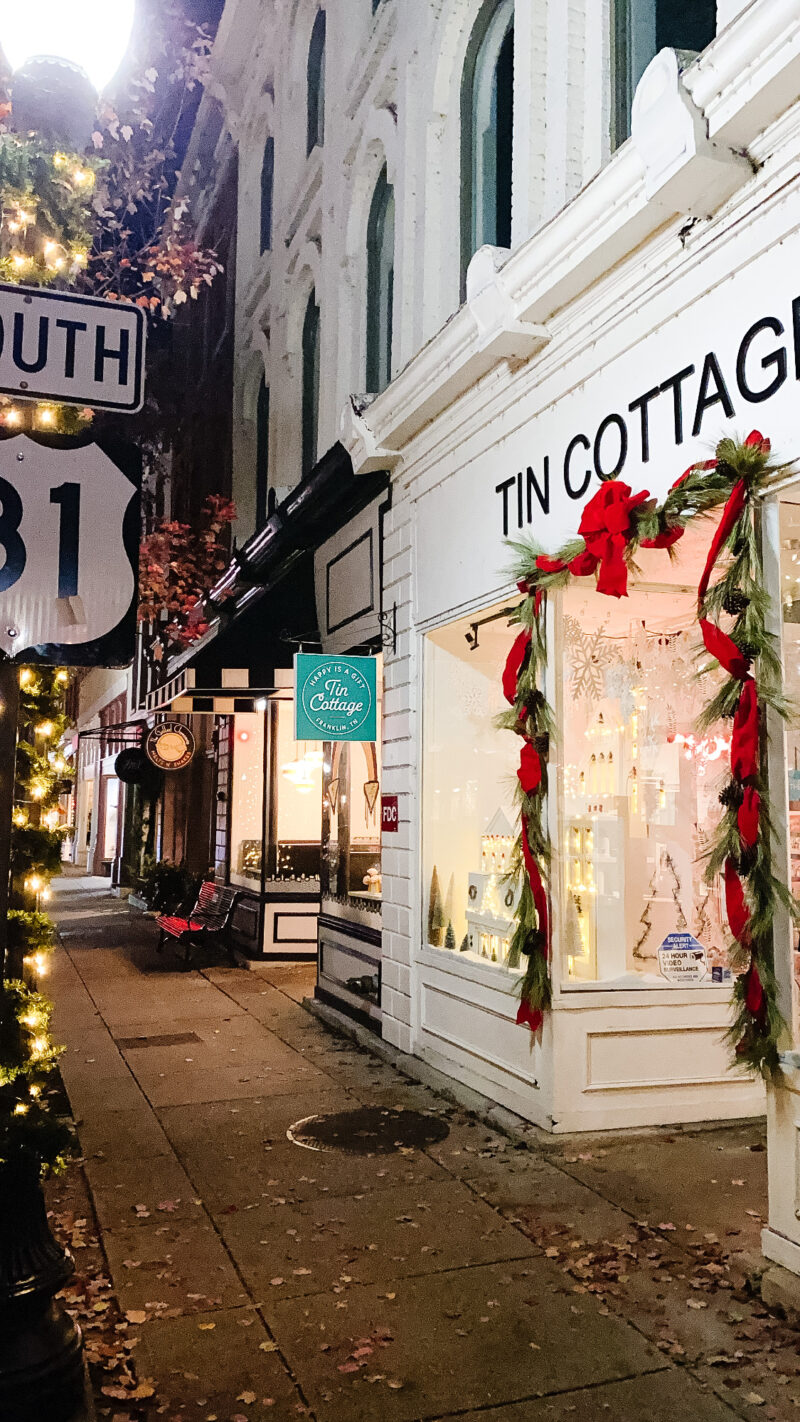 We spent a couple of evenings in Downtown Franklin this past weekend. Ryan and I had a date night at Grays on Main. They have live music almost every night so it's a great spot for dinner. The music starts right around 7:30 PM. I just love how these shops decorate for Christmas.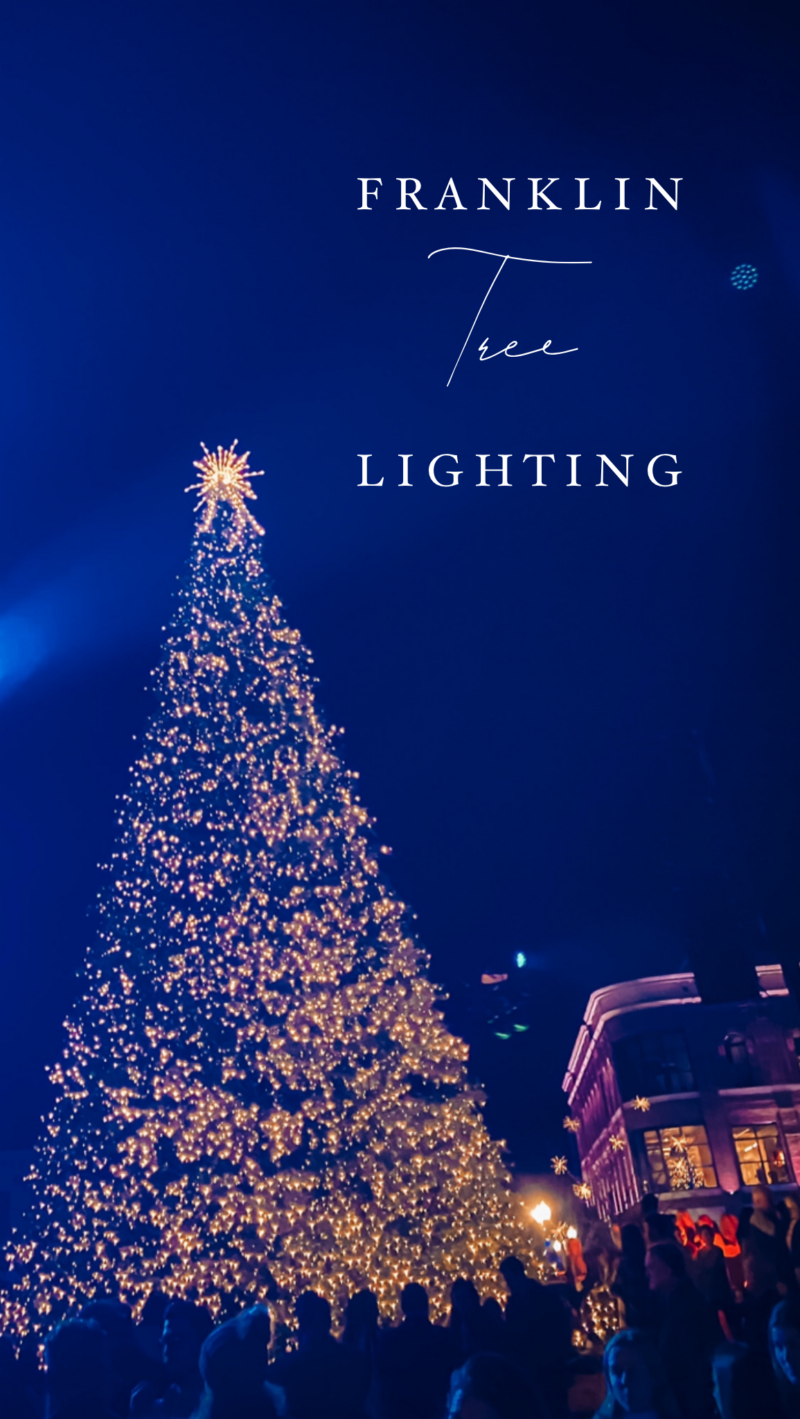 We also hit up the tree lighting. It was crowded but so worth it. So fun to see so many people enjoying such a special evening. The entire crowd sang Silent Night before the tree lit up. Truly beautiful.
ABSOLUTELY GORGEOUS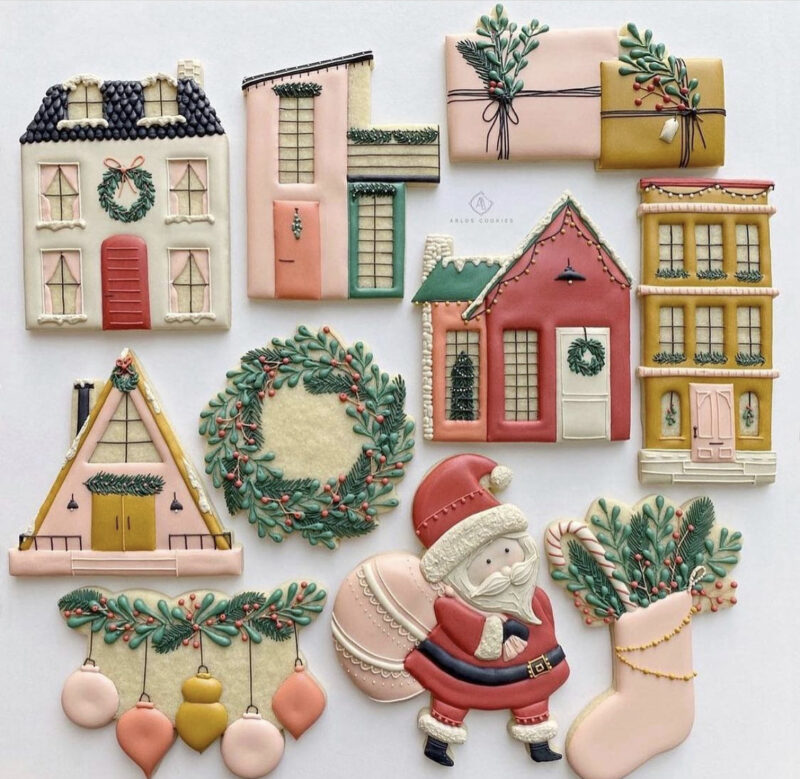 Have you seen these cookies by Arlos? They were featured in the holiday issue of Magnolia and I honestly couldn't believe my eyes. These are the most beautifully decorated cookies I have ever seen. Those soft colors are spectacular.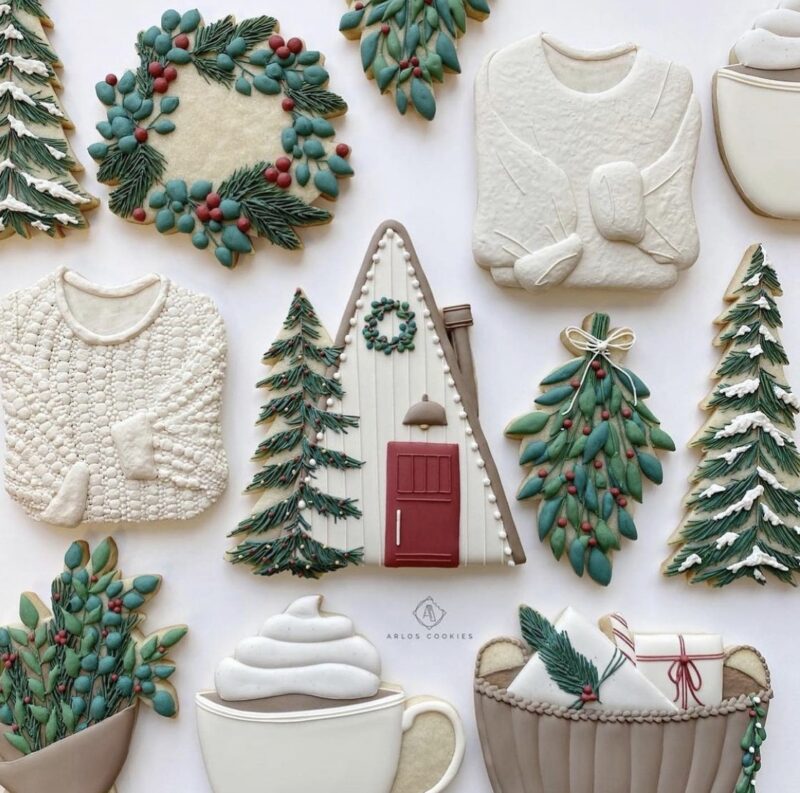 Honestly, I can't get over these. If you are someone who makes pretty cookies like this, I think Arlos Cookies hosts online classes to learn how to do this. Wow! Just wow.
Need something to take to a holiday party? These Salted Caramel Chocolate Chip Bars are so decadent and delicious. Always a crowd pleaser and not difficult to make.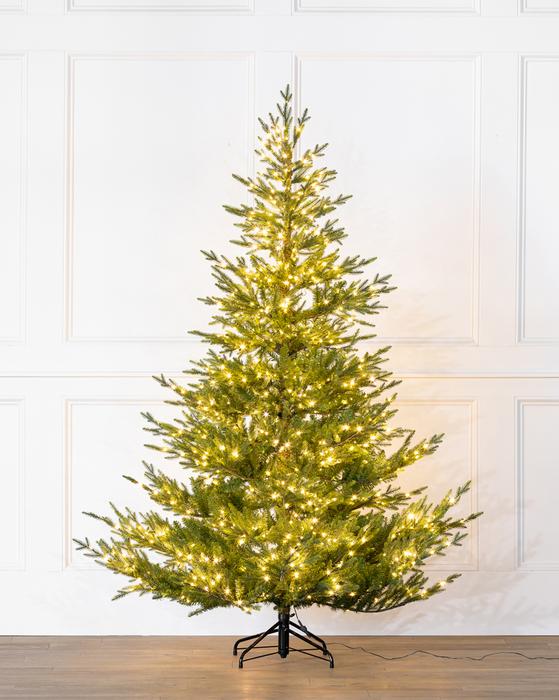 The tree I've been eyeing all season is now on sale!!! I am so tempted. This tree is gorgeous and comes in both 9′ and 7′. In fact all of the holiday decor is on sale right here. These wooden trees are darling.
We woke up far too early this morning to crazy lighting and thunder. Eventually, I might get used to that. For now, this mama needs extra coffee. Make it a great Monday.