Good morning. I hope you all had a wonderful weekend. Apologies for not getting the Saturday Shopping post up. I was literally writing it as I began to hear water dripping. Cue the panic as all homeowners understand that water dripping is pretty much a nightmare. We quickly flew into action and with some detective work my husband stopped a small leak in the attic. We caught it right away so no damage was done but so thankful we were home. Had we not been, it would have been a different story. Here is what kept us busy over the last few days with our Monday Morning Wrap Up.
A TOUCH OF SPRING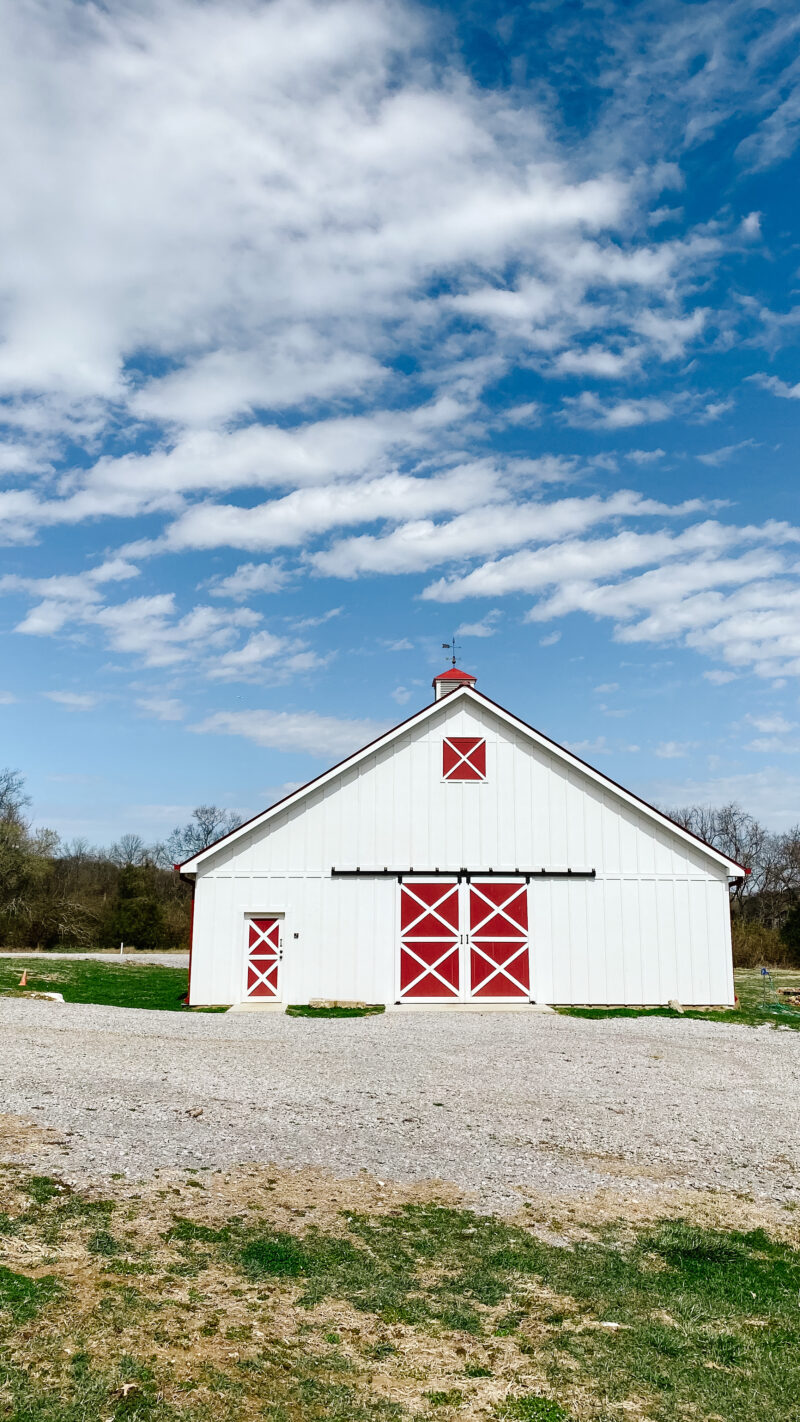 While we've been warned by many about the 12 seasons of the South, there is still something so crazy about feeling and seeing signs of Spring and then the temps dropping by 40 degrees the following day. No complaints here because it keeps us on our toes.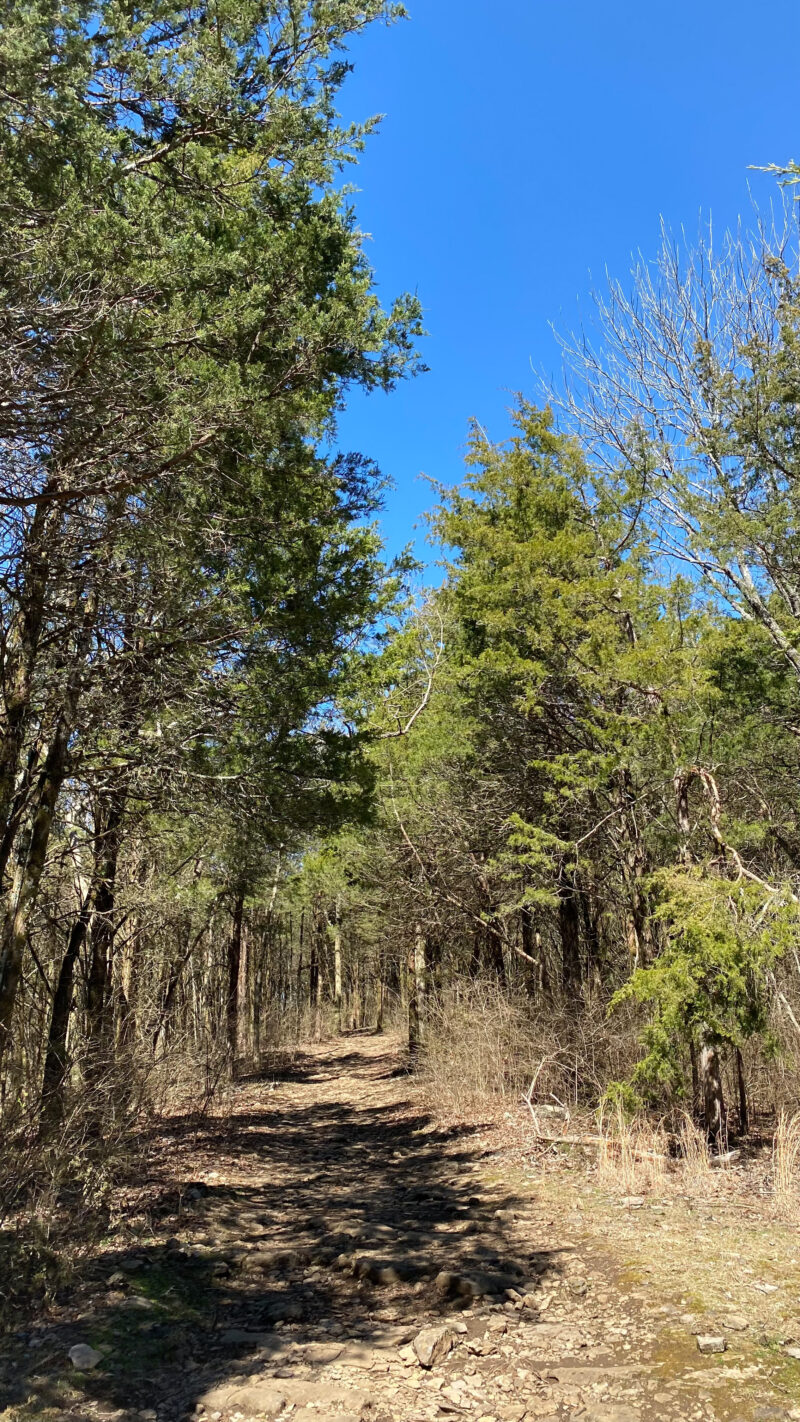 With the return of lovely temperatures, we have been getting out and hiking more. I love starting the day in nature and it's been fun to watch our favorite trails evolve with the seasons. Couldn't believe how much green is already starting to return. I do need to look into a decent pair of hiking shoes so if you have a recommendation feel free to leave it in the comments below.
SPRING TO SNOW OVERNIGHT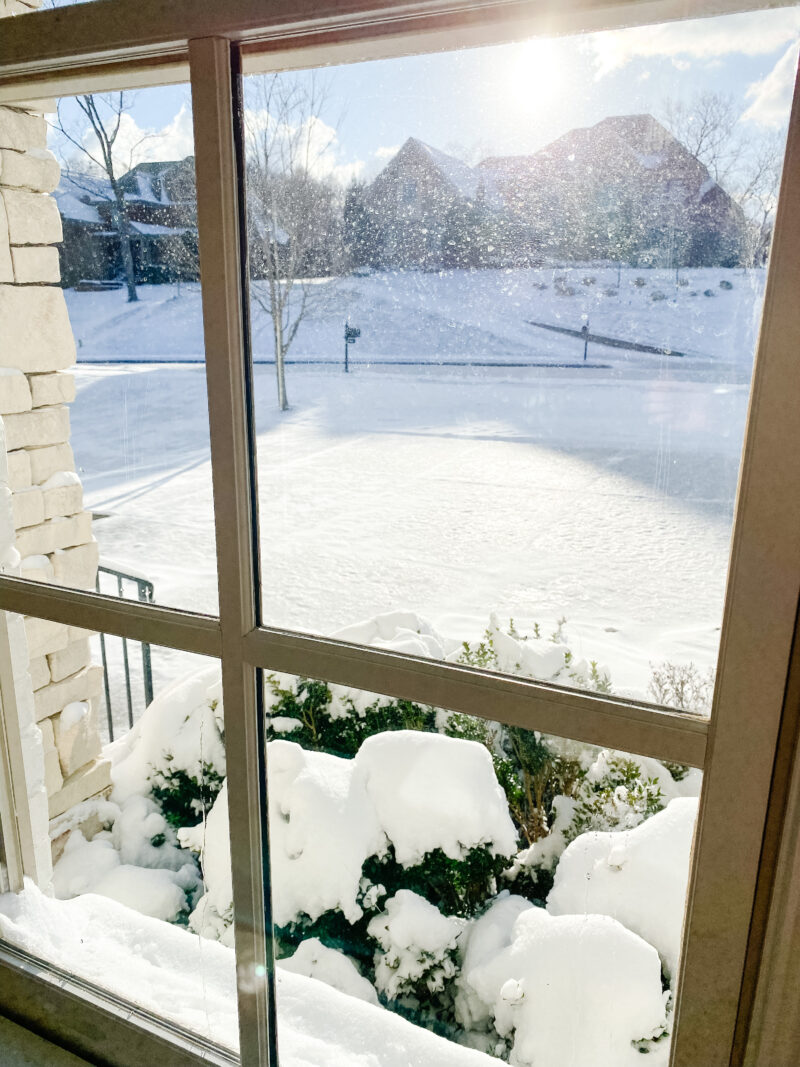 The funny thing was hiking in the morning (and actually feeling warm) to heading out on a date night and feeling the temperature drop over 40 degrees. Later that night we got a couple inches of snow. I didn't cause any issues with the roads so to be honest, it was pretty darn beautiful. Blue skies and white snow are a winning combination. I have a feeling that was our last snowfall but I'm learning that making any predictions is quite futile. This girl is ready for a sundress or two, though.
RED PONY | FRANKLIN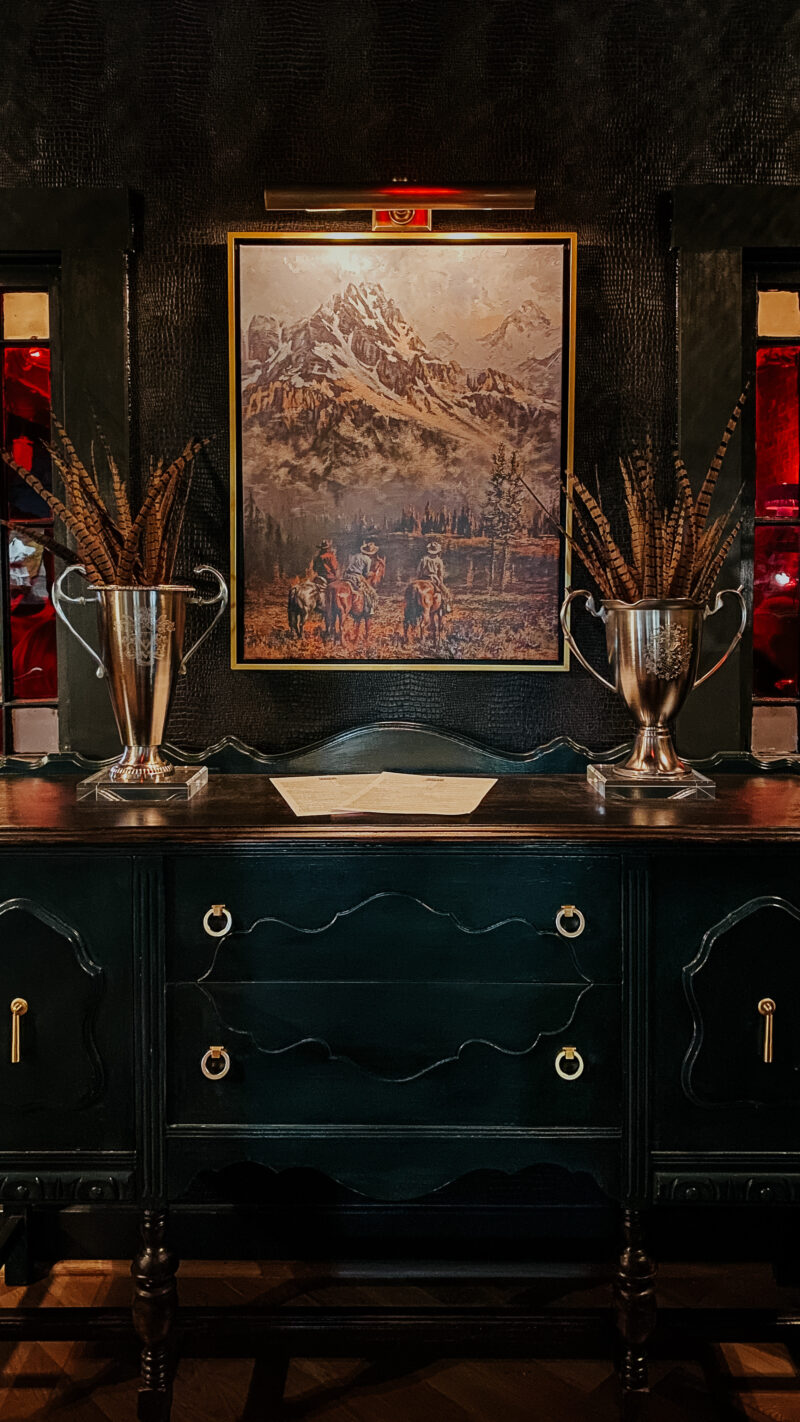 Red Pony in Downtown Franklin has reopened. From my understanding they had a fire and had to rebuild. It's a beautiful restaurant. Be sure to make a reservation as space is limited and tables fill up quickly.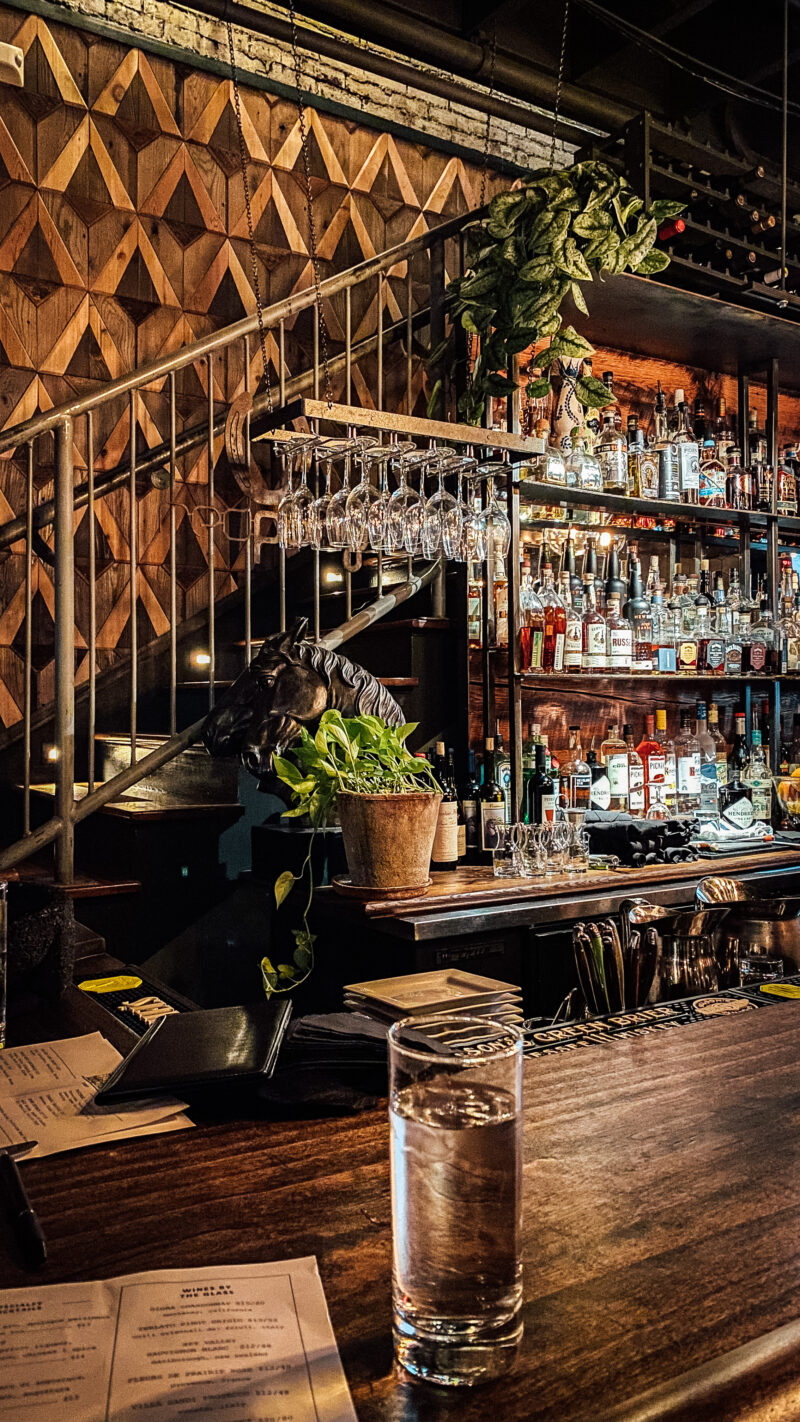 If you know us, you know we are very last minute so a reservation was wishful thinking. We did, however, luck out with a spot at the bar. The homemade guacamole is fantastic in case you are looking for a recommendation. Because I love all things design, it's just fun to take in the details of these restaurants. And a shout out to the sweet family we met from Ohio. They couldn't believe how cold it was for March. We hope you had a wonderful visit this weekend.
PINS MECHANICAL CO.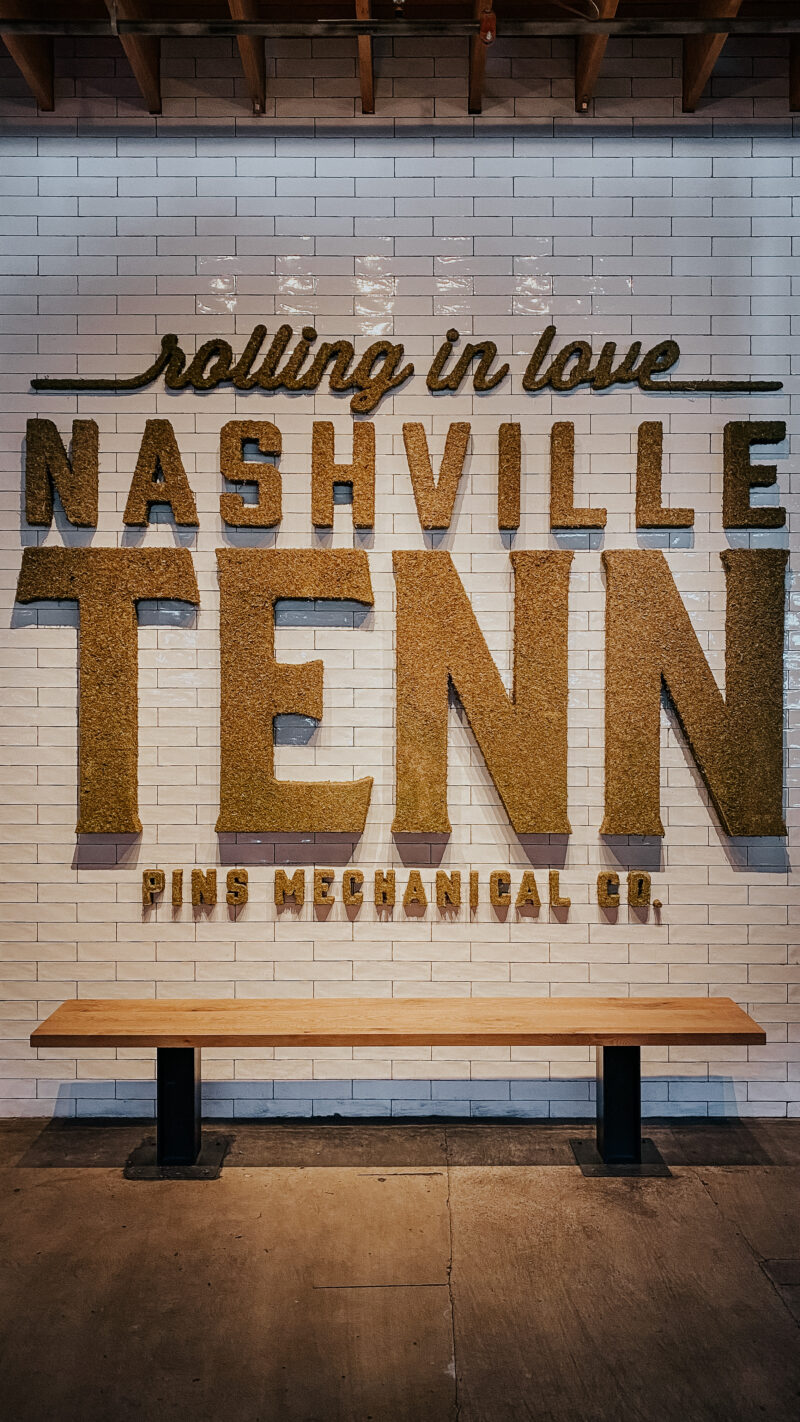 If you have teenagers, maybe you can relate to the idea that they don't always jump up and down when you suggest family outings (or is it just my kids)? But I keep trying. I think the family time is so important. We hit up Pins Mechanical Co. in downtown Nashville and I have to say it's really fun! I am often asked about places to go and I would definitely recommend this if you have kids. Having said that, go earlier in the day. After 8:00 PM it's for over 21. But we went during the day and there were plenty of families and so much to do.
They have everything from video games to duckpin bowling, ping-pong, bocce ball, and more. There is a food truck right outside if you want to order food and a bar inside for drinks. My husband and I just can't believe we have two teenagers. It's shocking how fast it goes.
A FAVORITE SHRIMP SALAD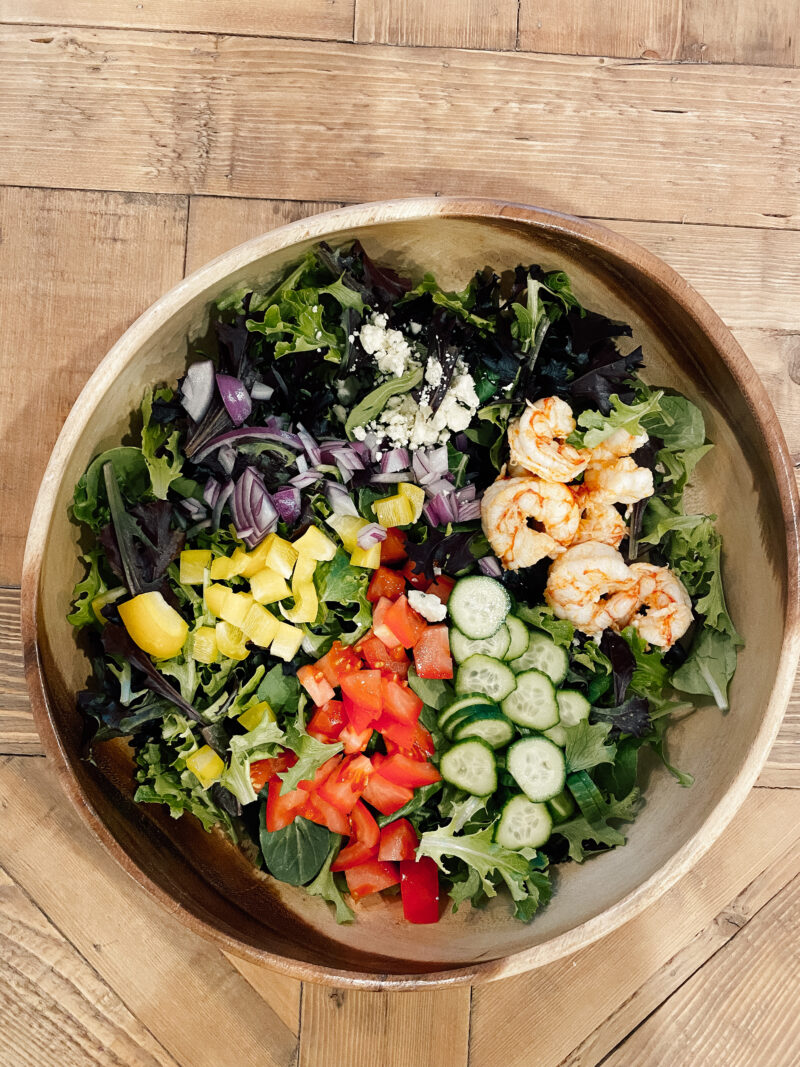 We often just do salads for dinner and this is a favorite. Here is how I prepare the shrimp (so quick and easy on a busy night).
Place washed and drained shrimp in a ziplock bag. Pour in the following ingredients:
3 Tbsp olive oil
juice from one lime
3 cloves garlic, minced
1 Tbsp Sriracha
Close the bag and mix all of the ingredients by moving the shrimp around with your hands. Place in the refrigerator for 30-60 minutes before cooking. I chop everything for the salad as soon as the shrimp goes in the fridge so dinner comes together very quickly.
*When using lemon or lime juice, do not let it sit in the marinade for much more than one hour.
When ready to eat, heat a little bit of butter in the skillet and cook shrimp for 2 minutes on each side. Add to salad.
A PRETTY LITTLE DRESS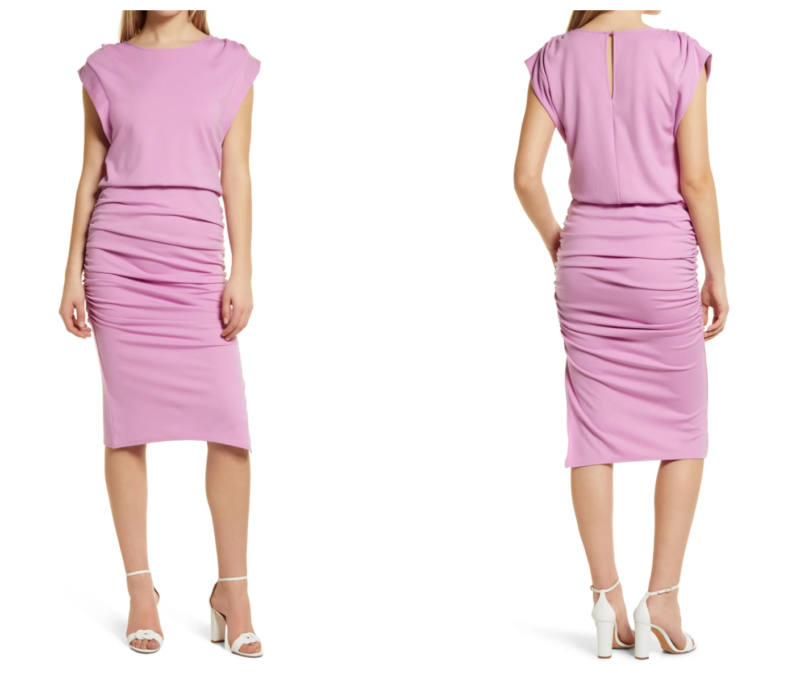 And to all of my girls ready to switch up the wardrobe, this dress is so cute. I ordered a small and will keep you posted. It also comes in back.
In case you missed it, Friday Eye Candy was packed with really pretty inspiration. Cheers to kicking off the week with a productive Monday. And if you are enjoying Spring Break, I hope it's a great one.