Good morning. How was your weekend? Ours was a really nice mix of being out and about and at home enjoying family time. Our son is officially a freshman in high school (how is that possible) and our daughter wraps up exams this week. Bring on summer. This school year truly flew by and I am so proud of both kids. Here is a peek at life lately with our Monday Morning Wrap Up.
MONDAY REFLECTIONS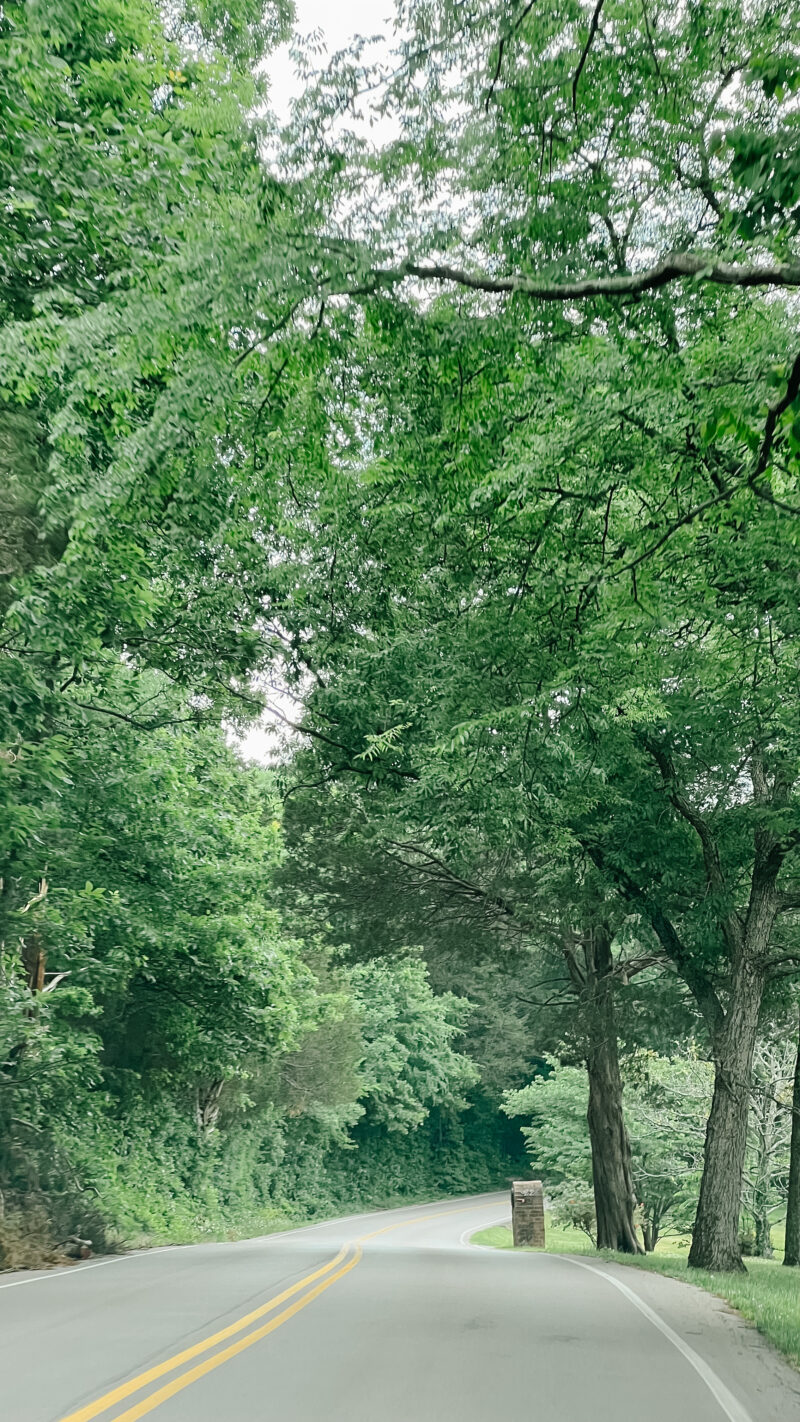 I will never get tired of these beautiful two lane roads. This is the road we take to get back to our home and it practically brings me to tears every time. I don't want to ever get so used to it that I don't appreciate the beauty. In fact its on these roads where I do so much of my gratitude practice. A friend and I were just chatting about the importance of gratitude and making time or it every day. Definitely something we try to teach our children as well. The teen years are challenging so any moment to turn the focus outside of themselves is key.
DOWNTOWN FRANKLIN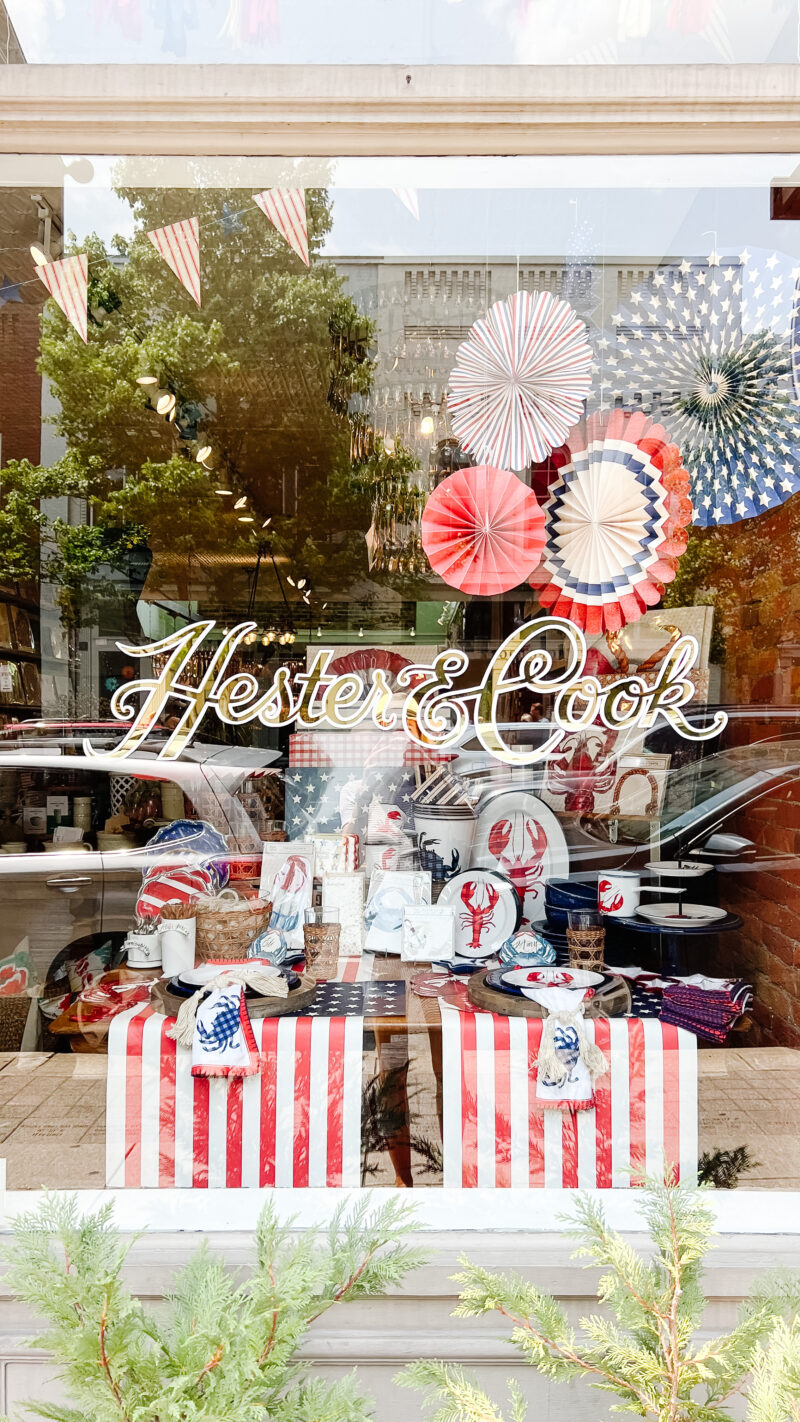 This window stopped me in my tracks. Love this beautiful and patriotic setup. Perfect for Memorial Day weekend. I do know that these striped paper runners might be in our future. Too cute.
O' BE JOYFUL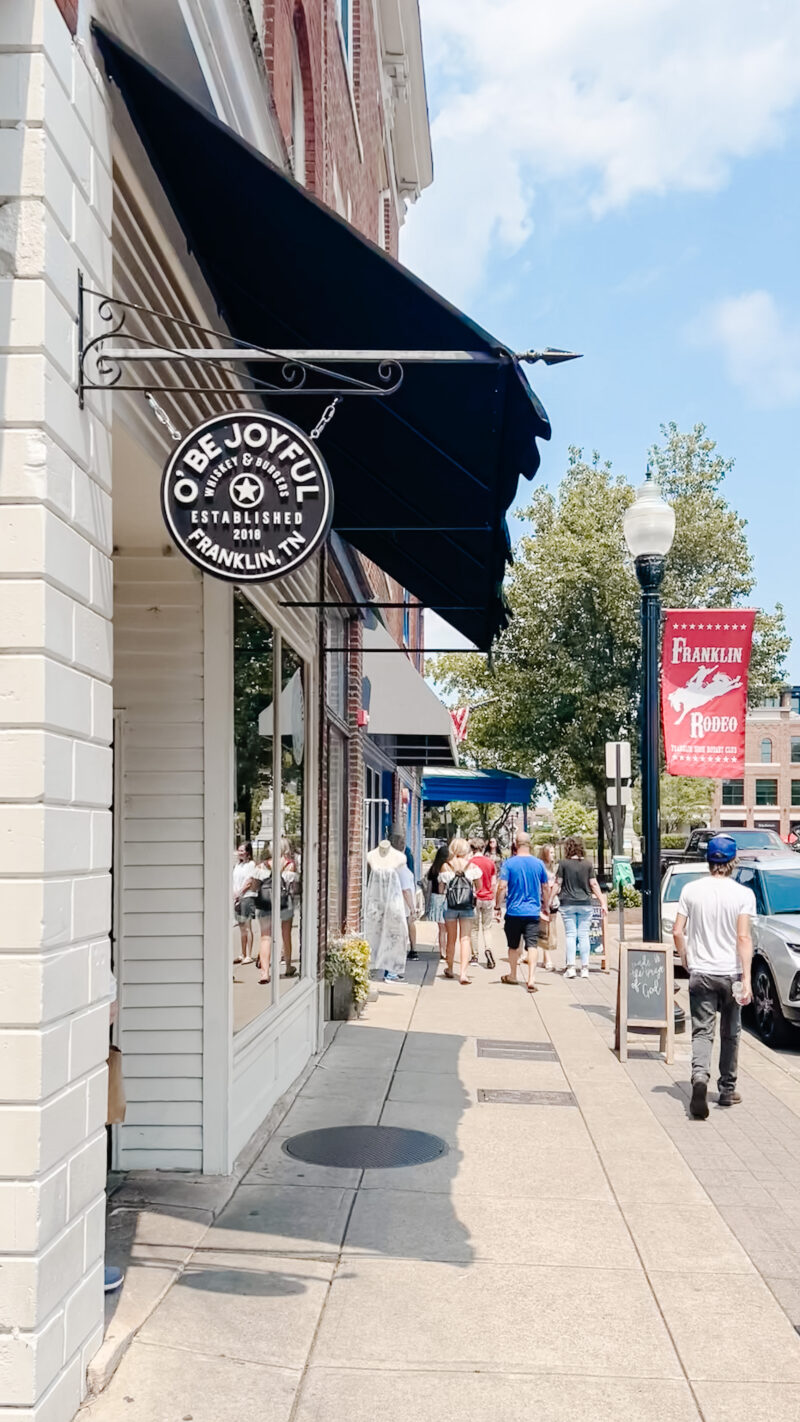 The weekend was just so lovely. After the flag football tournament we spent some time downtown. And kudos to all of the parents who spend endless hours out on the fields under the sun. It's no joke. With ice hockey being the opposite end of the spectrum as far as temperature, we had forgotten just how warm and tiring those field days can be.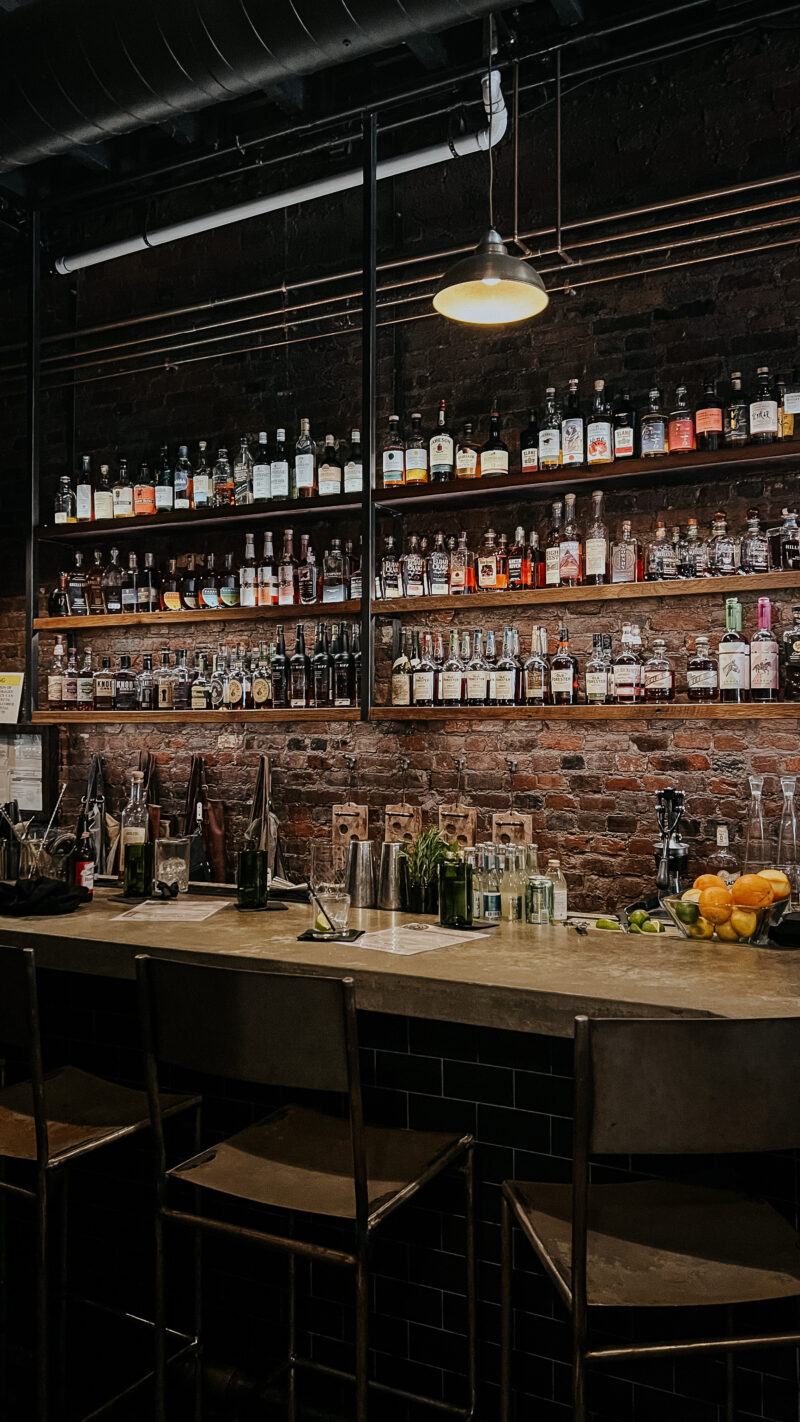 If you are ever in the area, O' Be Joyful is a tiny bar with great burgers and drinks. It's small so you have to get lucky with finding a seat but definitely a great spot.
TARGET RUN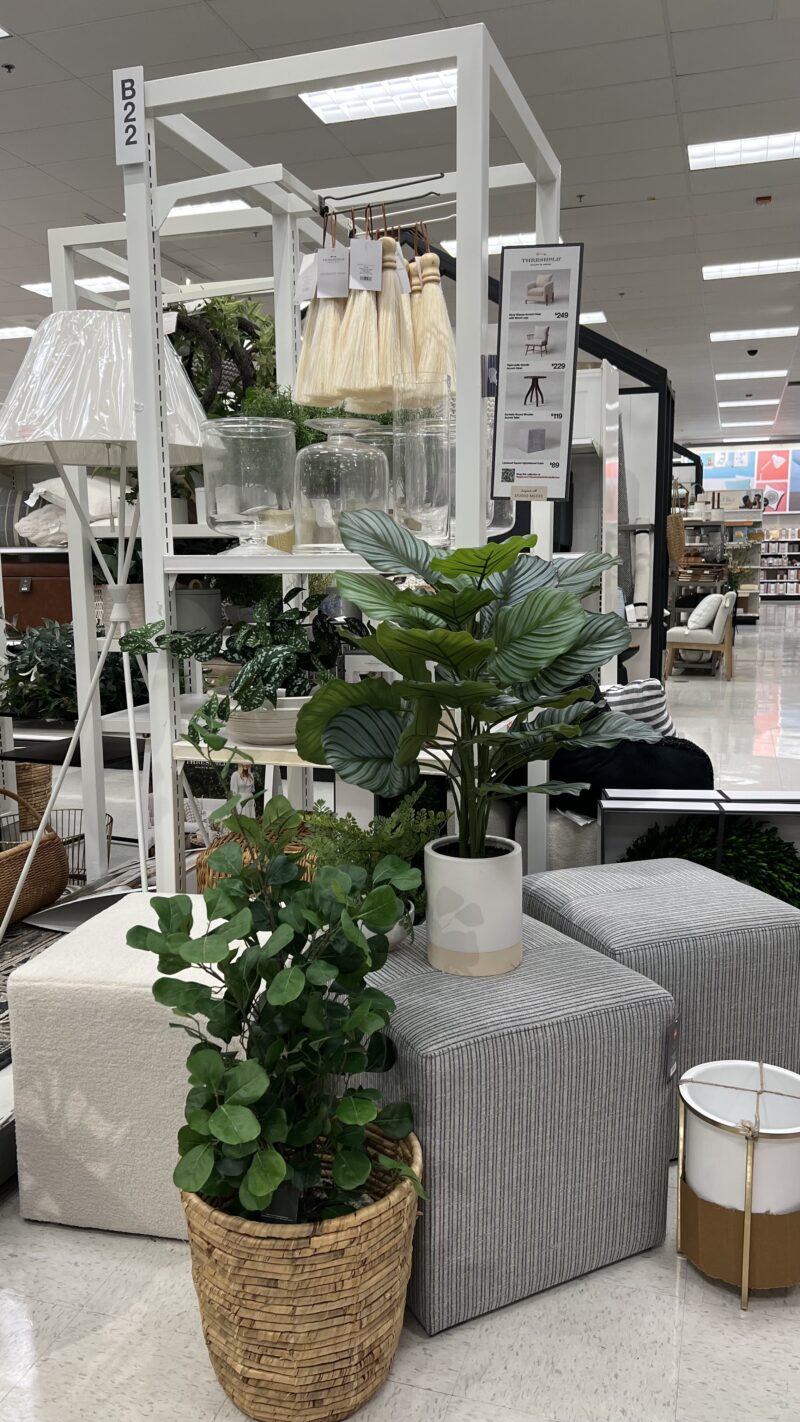 Took a nice stroll through Target and I have to say that these ottoman cubes are one of my all time favorite purchases. Truly. We have two next to our coffee table and use them daily for extra seating or pull them over to use as ottomans with our chairs. They are lightweight and a great addition to a room. Really cute tucked under a console table, too. Highly recommend. The other ottoman/bench we love is this one.
LOVE THESE JEAN SHORTS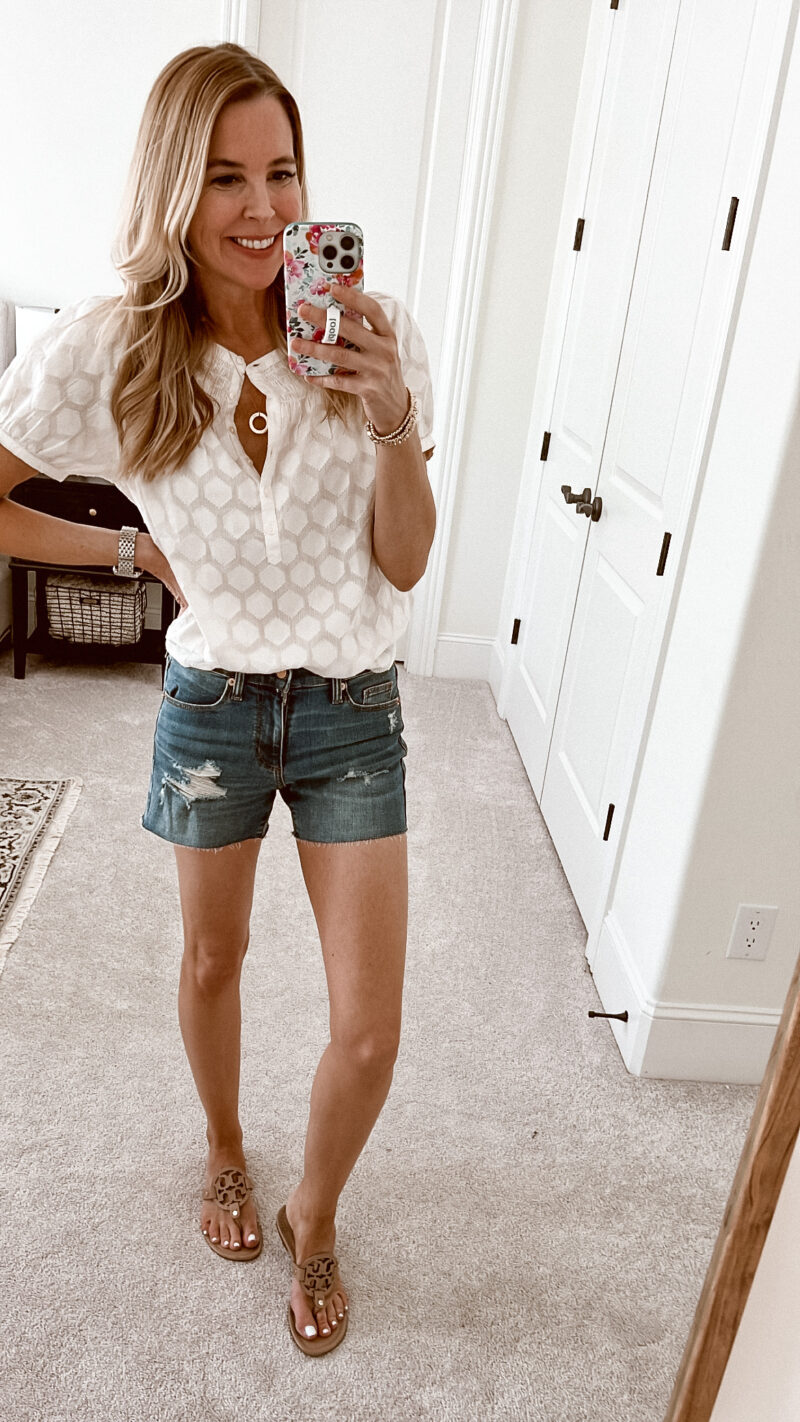 I had questions about the color of these shorts ($17). These are the medium wash and I bought them in a size 0 (25). They are are a tad darker in person but I've worn them almost every day since I bought them. Love that they aren't too short but still fit nicely. My top if from here and on sale. These sandals, while a splurge, were a good buy. I have had them for over three years and wear them all the time. A great dupe can be found here.
*The self tanner I have been using (clean ingredients) is now on sale. Grab it! It's so good and doesn't come off on clothing at all.
TWO THINGS WE LOVE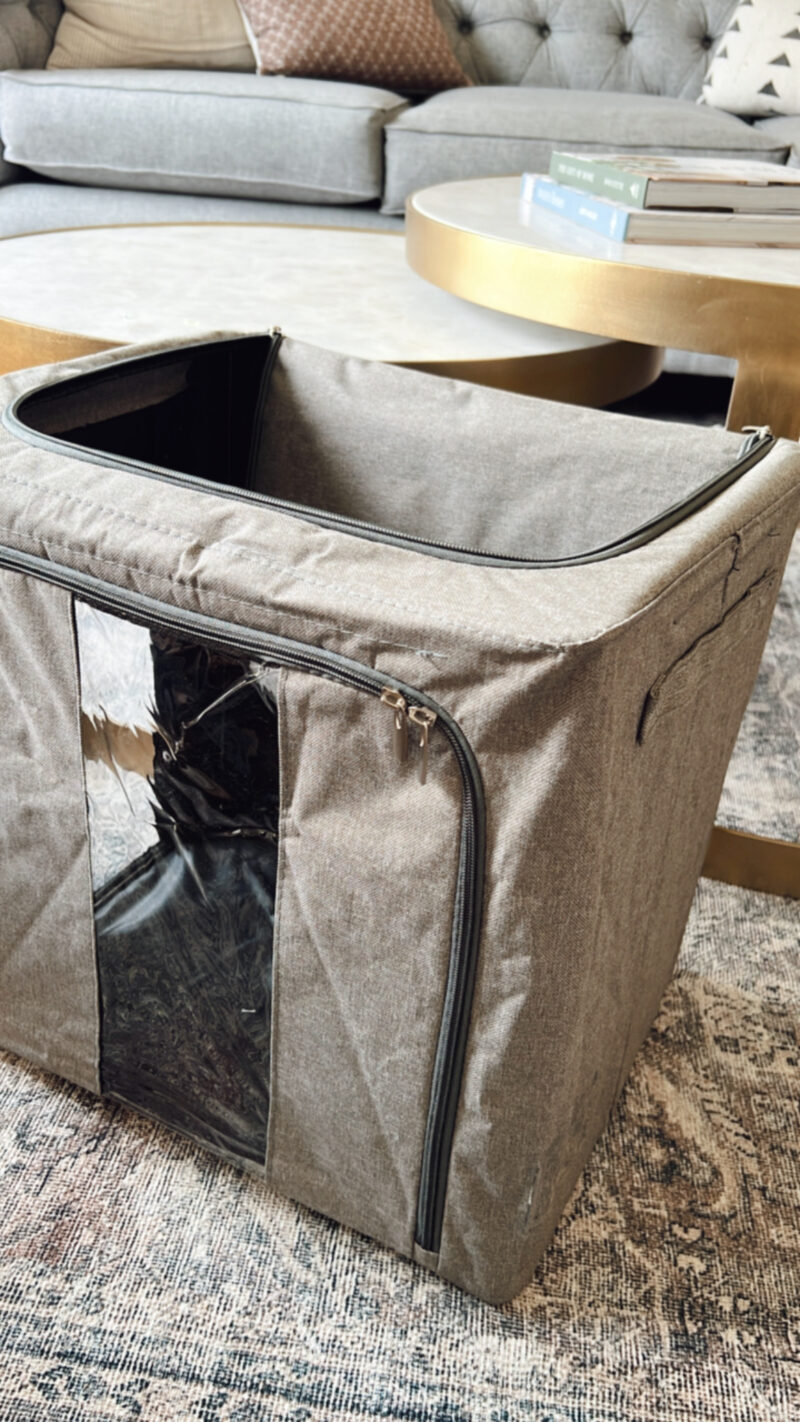 Do you remember these? I just bought two more sets. I know, I may have a problem but I just love them. They are THE BEST for storing anything you can dream of in closets. We have a shelf in the top of ours and have lined it with these. These new sets are for things my husband wants to store (out of season clothes and such). They hold so much more than you would think. I am going to put them in the kids' closets, too. It's very useful to have two points of entry and a clear opening to see what is inside. There is also a spot to label them but I have not done that yet. We even moved these from our last house just like this. So easy. It's so nice to have the storage in our closet uniform and matching.
OUR FAVORITE STEAMER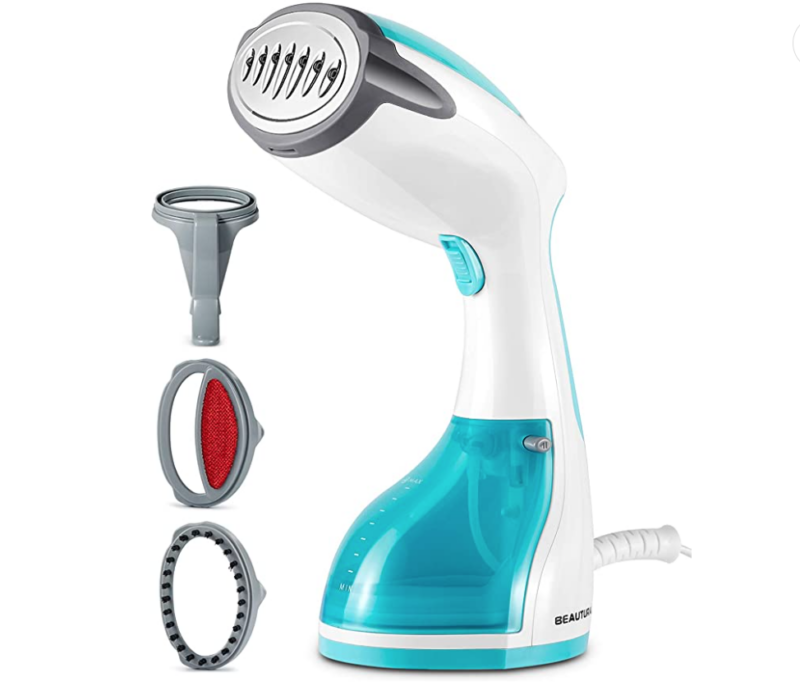 Recently I shared how I brought some cushions back to life with our steamer and I had tons of questions about which one I used. We bought this steamer from Amazon a good two years ago and still love it. This is what I use on all of our clothing. It heats up quickly and does a great job. You can even lay things flat and use it. My daughter hangs most of her things to dry and so she uses this all the time to get rid of the wrinkles.
AMAZON HOME FINDS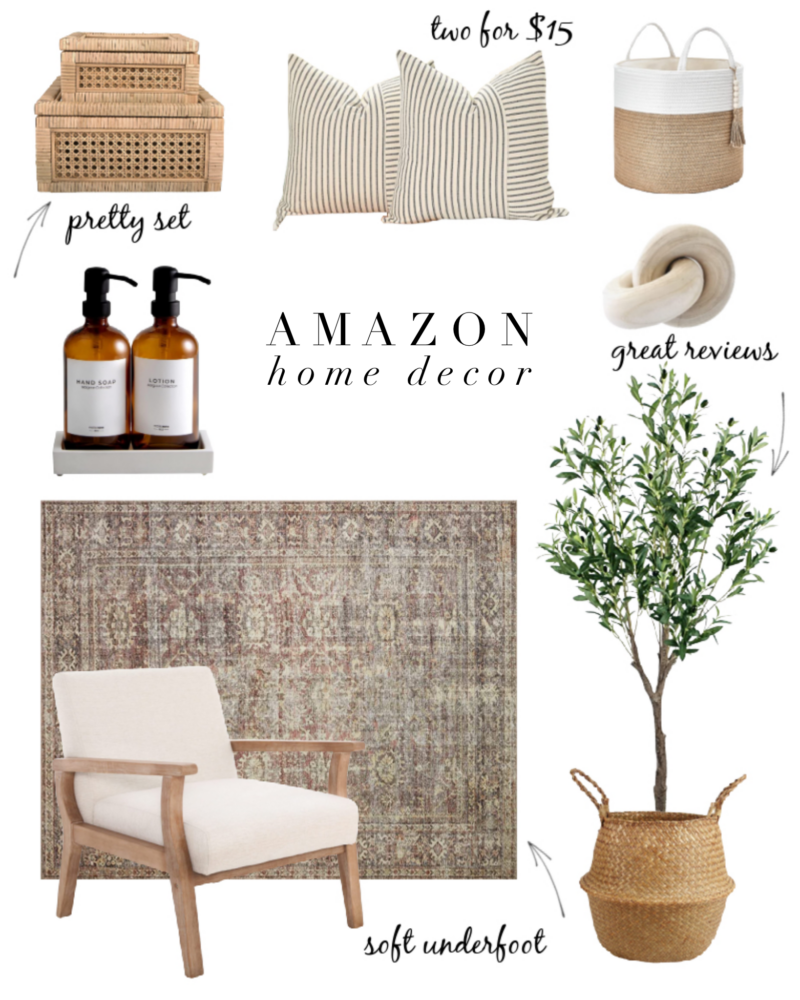 In case you missed it, I did a round up of Amazon home finds in this post.
And that's a wrap on this Monday. We are getting very close to kicking off a kitchen renovation so I have some things on my to do list. I'll also be back this week to share the drapes we hung in our bedroom. They are currently on sale here. Make it a great day, my friends.