How is it Monday already? Gosh, it was such a blessing to have a long holiday weekend. I think the Fourth of July weekend is one of my very favorite times of the year. We packed it with quality time with friends and family. We are all dragging this morning, though. But it's a good tired. The kind where you feel exhausted but thankful for such a fun time. Hoping my productivity level skyrockets tomorrow! Here is a wrap up of our weekend.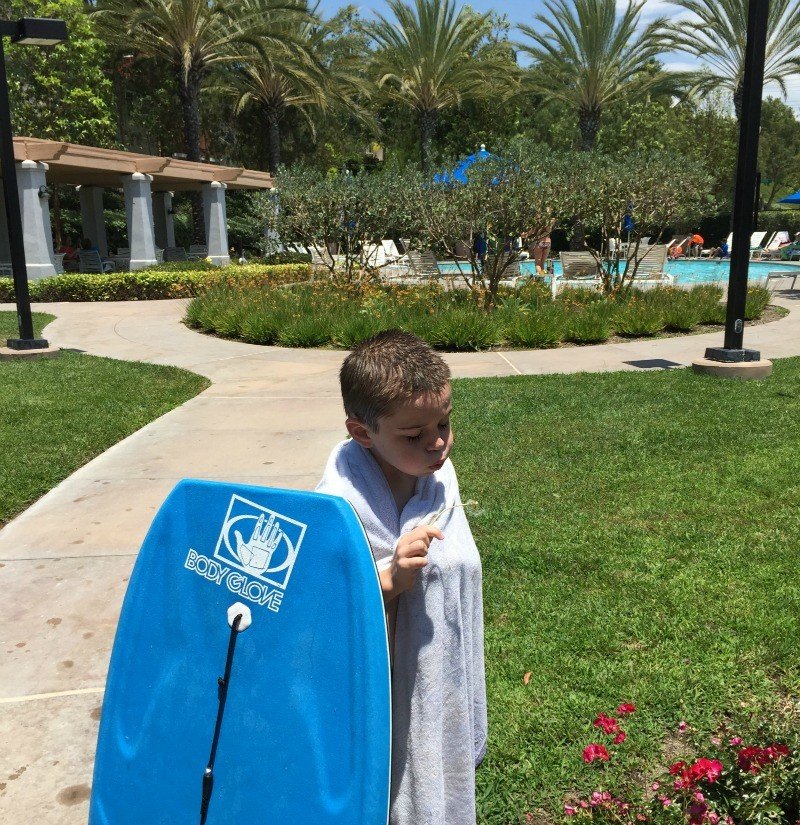 We kicked off the holiday with some pool time and as we were walking back I knew I was missing a little one. I turned around and my 7 year old son had found a dandelion and was making a wish. I get sappy during the 4th weekend and this melted my heart. Too cute that at 7 he still loves to do this.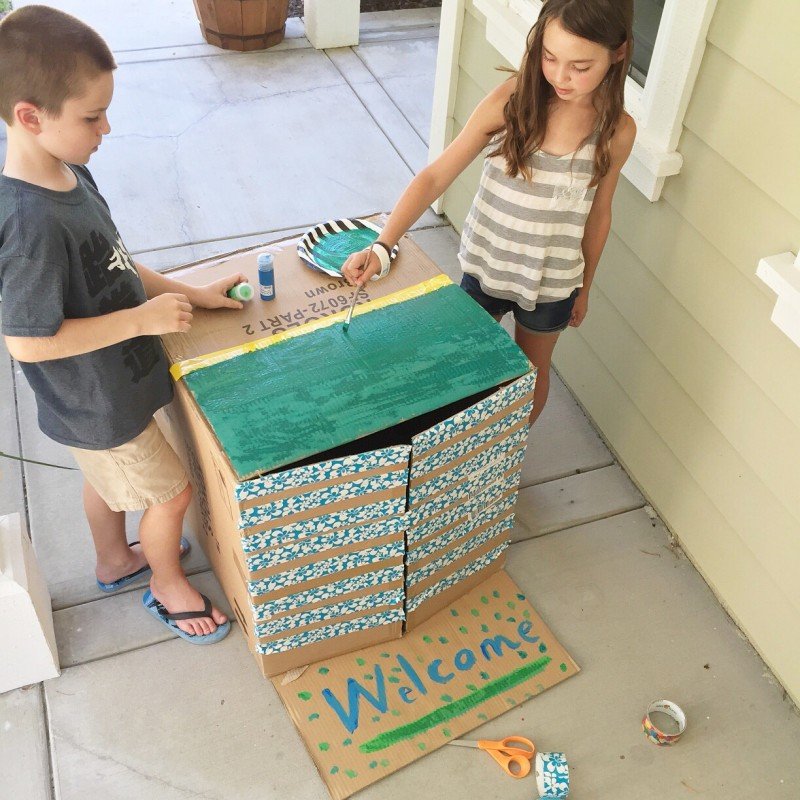 And do you remember my plans for our small space patio? Well my kids LOVE when mommy orders online because it means cardboard box fun. I was working away inside the house and couldn't believe what they had created. They even had a doormat. This is just one building in their village. To be a kid again.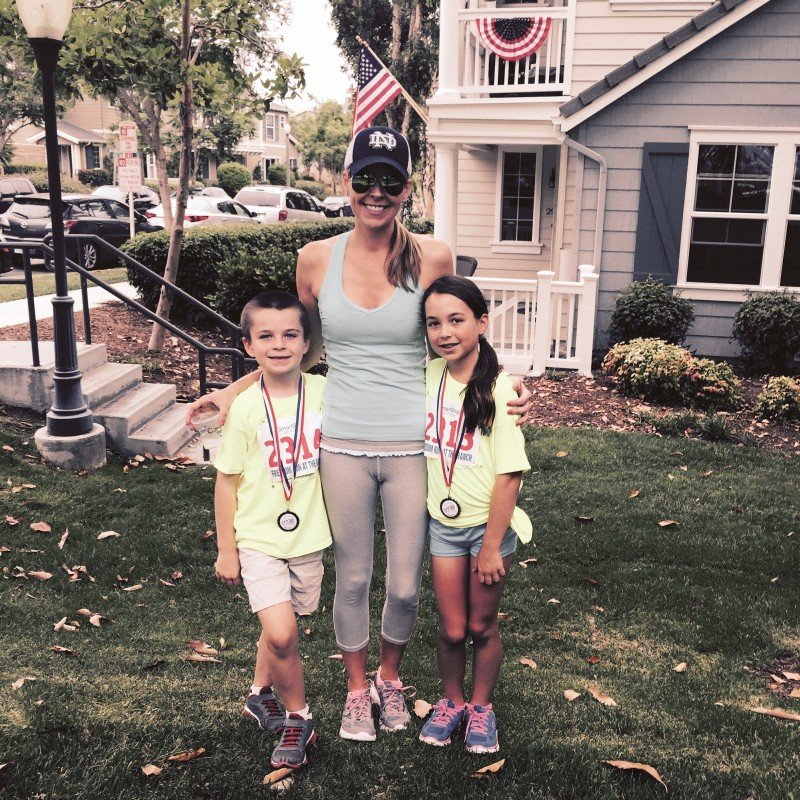 We kicked off Saturday morning with a family run in our neighborhood. We have been doing this run since my son was 4. Such a fun way to begin our Fourth of July. Was so proud of my little ones who ran the whole way without stopping and even picked up the pace for the finish line. We always cap off this run with a pancake breakfast complete with gummy bears on top (don't ask but it's their once a year treat). Might make me the worst parent in the world. Or best. Not sure but they LOVE it once a year.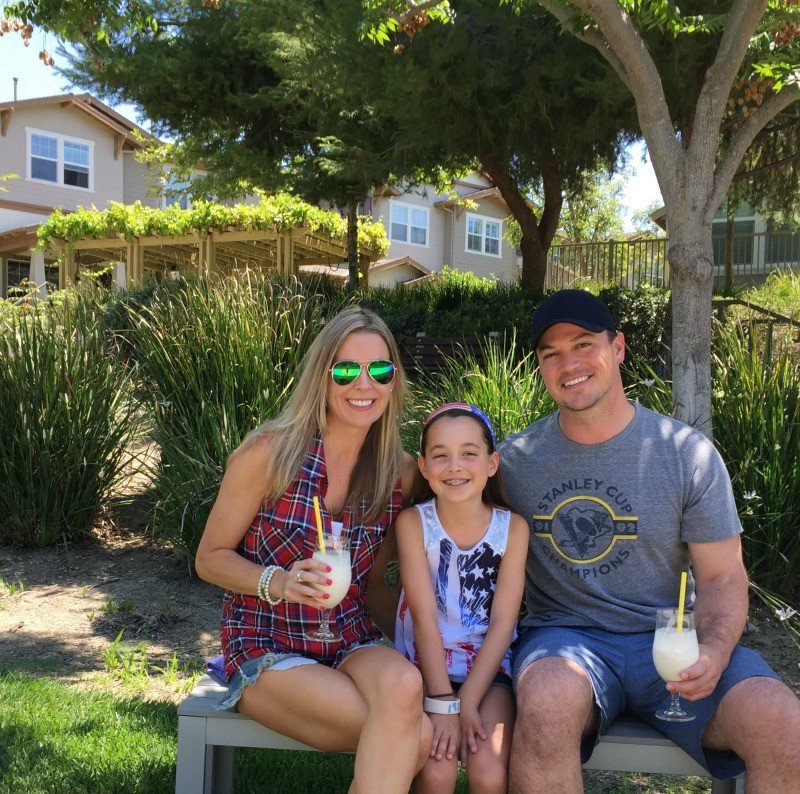 Kudos to my son for snapping this photo. We spent time with some dear friends post race and relaxed while the kids ran around. My husband recreated our favorite cocktail from our Bora Bora trip. So yummy. (How to pack for a Tropical Vacation here). And my plaid blouse is on sale.
This photo sums up the weekend! Tanned skin, fresh fruit and plenty of American flags. All signs of summer!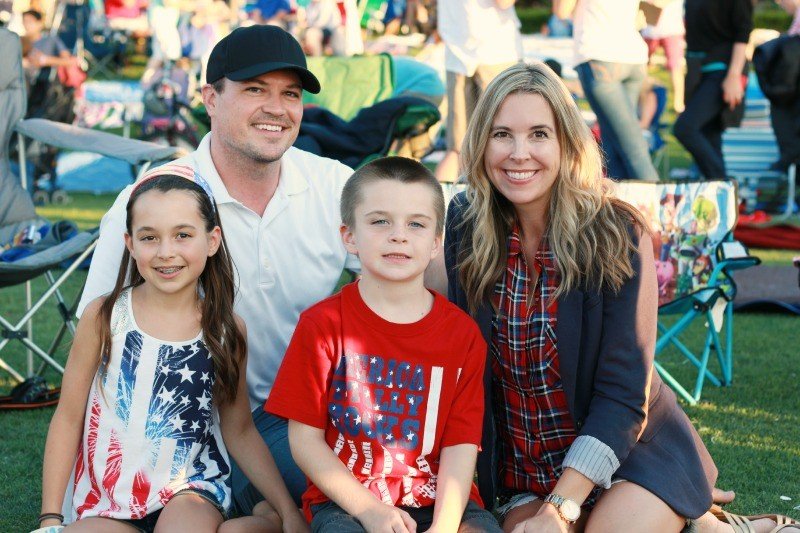 And you win some you lose some with the family photos! This was the best of the bunch and my son looks oh so thrilled! But our evening with friends was so much fun. We have been getting together with the same families on the Fourth of July for 7 years now. It's such a special tradition and one that we hope will continue for years to come.
I was also super excited to spend time with my sister on Sunday helping her unpack boxes. She is officially back from Singapore and I could not be happier!
I hope you are able to ease back into Monday! It's always a bit tough after a long weekend. If you missed this weekend's Saturday Shopping you can get caught up here.