Good morning. And Happy Halloween! If you have young ones, you are most likely gearing up for a fun night of Trick or Treating. I miss the days of watching the kids run from house to house. We had a wonderful neighborhood for that when the kids were growing up and we will always be grateful for the memories made. My two spent time with their friends this weekend so I think tonight will be fairly quiet. Love opening the door to the sweet children in their costumes. Plus we still need to carve pumpkins (better late than never). Here is a wrap up of life lately on this crisp Monday morning.
FRANKLIN PUMPKIN FEST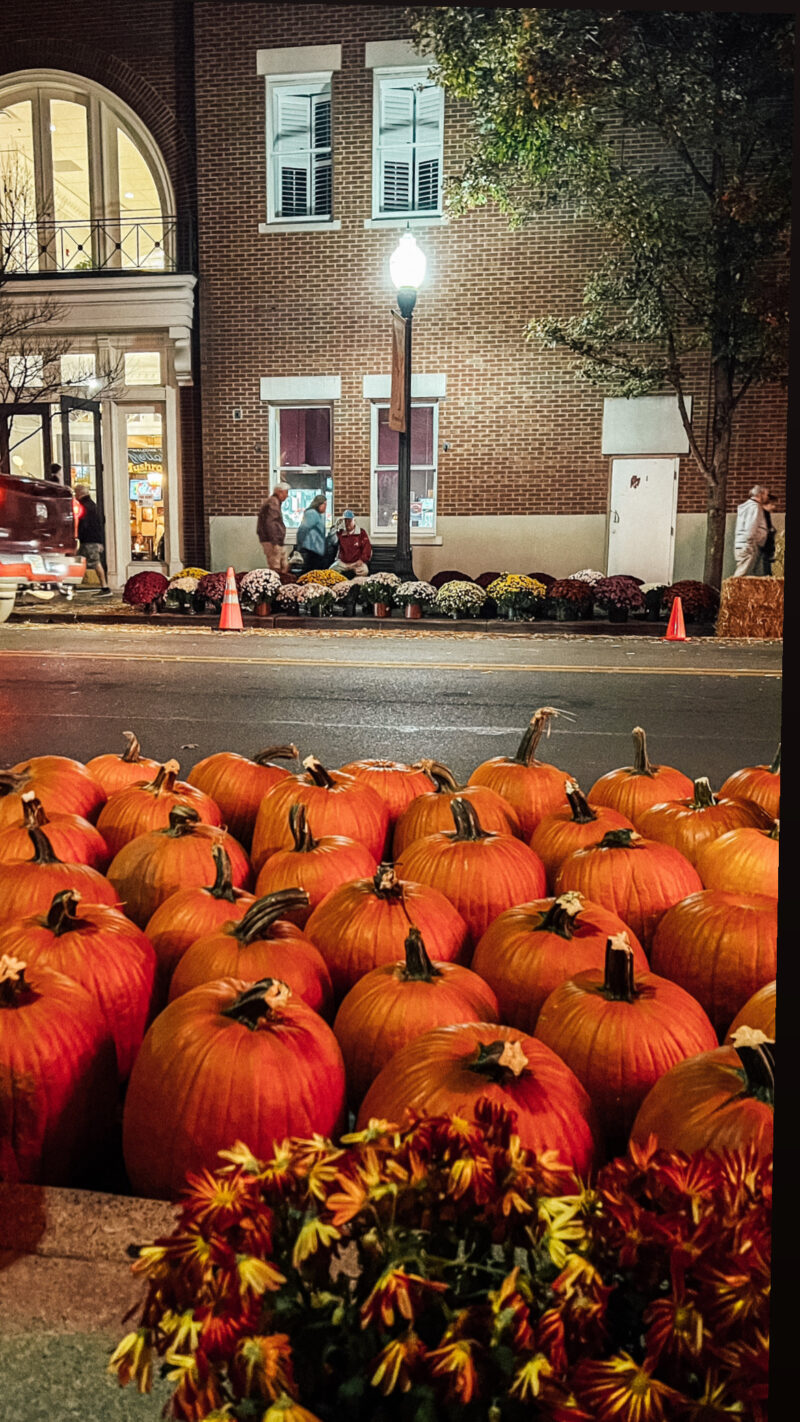 We were out on Friday evening and the best part about being in Downtown Franklin was watching all of the store owners and volunteers setting up each storefront for Pumpkin Fest. It reminded me of Stars Hollow from Gilmore Girls. Pumpkin Fest an annual event each year and all of the stores go above and beyond. It was fun seeing everyone pitching in to help. It's often the behind the scenes of these things that are even more magically to watch. If you are ever in town for this, it's a fun weekend to be out and about.
TIME IN NATURE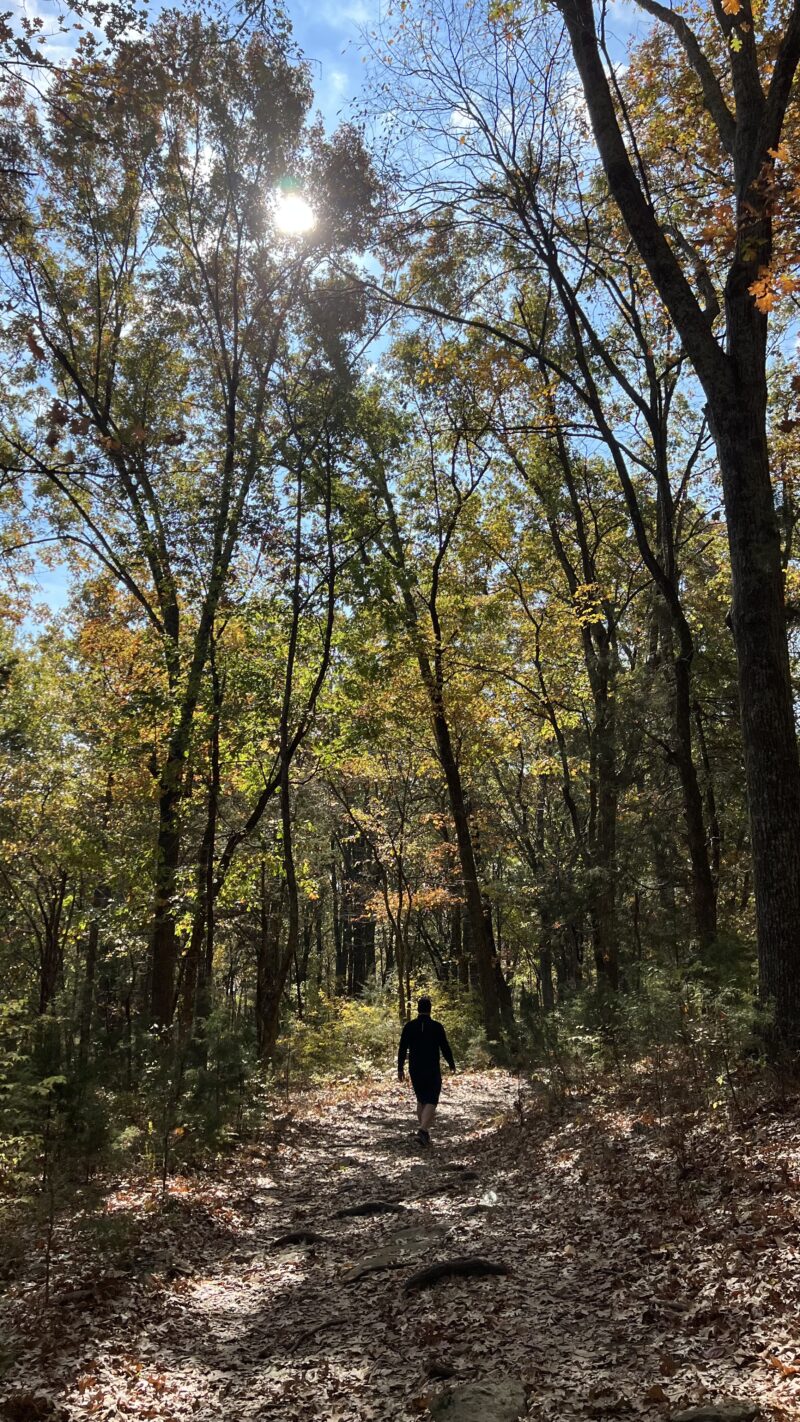 There is something really therapeutic about hiking on fallen leaves. It's the sound as you take each step. My husband and I try to get out for a morning hike as often as possible. No matter how much we have on our plates or the stress of the day, this 40 minutes in nature seems to really alter our day for the better.
BEAUTIFUL FIND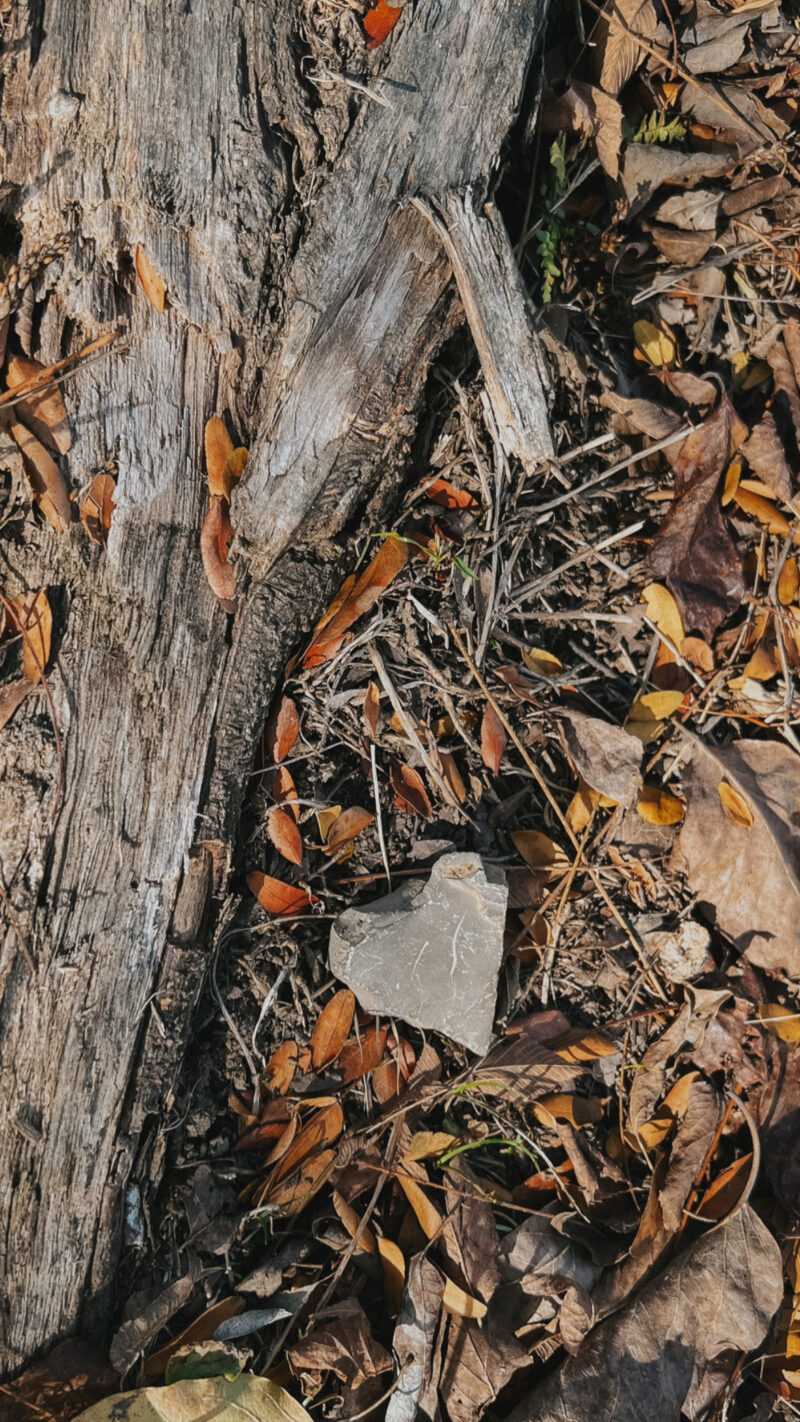 My husband found these on our hike. Such a beautiful and perfect heart shaped rock.
TAKE TIME TO LOOK UP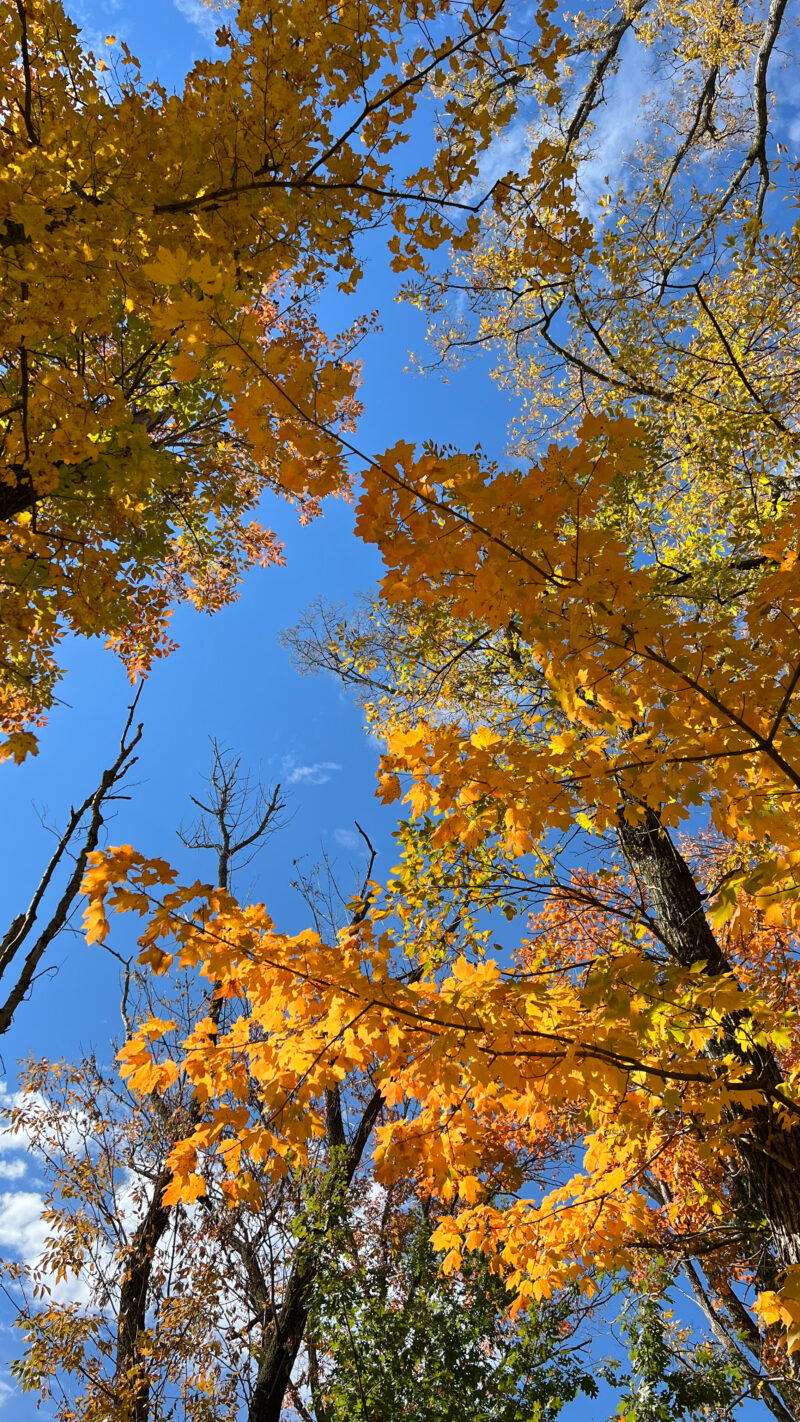 Fall really is so mesmerizing. It's easy for me to get stuck inside on my computer or creating content in the house. I have been trying to be better about sitting outside. Just the other day I took a beach chair and my laptop down to our yard. This is the view when you look up. This time of the year is just too pretty not to look up and appreciate.
GARLANDS ARE IN STOCK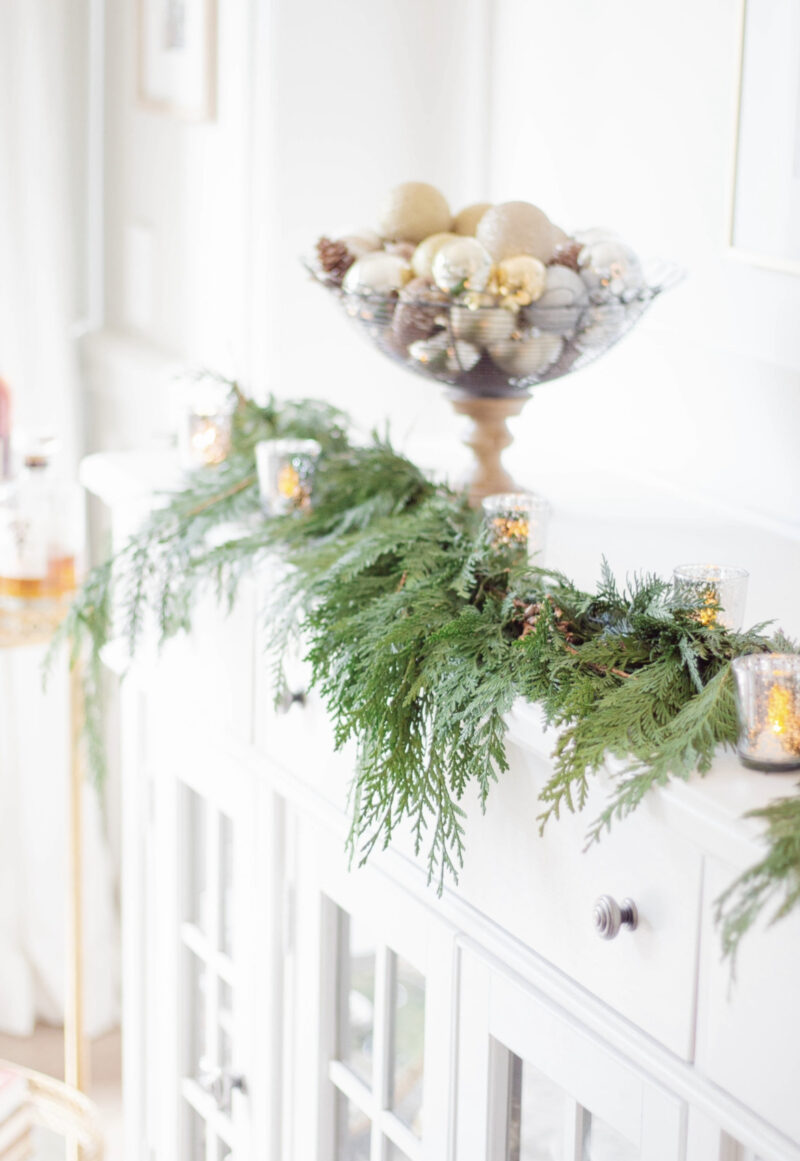 When I shared this photo on Instagram, I has so many questions about these garlands. They are really beautiful and can be found here. I am so darn tempted to buy two of the longer size. This exact garland sells out quickly so if you have your eye on it, I might not wait too long.
*Anytime you purchase garlands, keep the box they come in. It makes it so easy to store them from year to year. Garland is by far my favorite way to decorate (so easy and festive). Worth the investment if you buy quality pieces.
TARGET HOLIDAY FINDS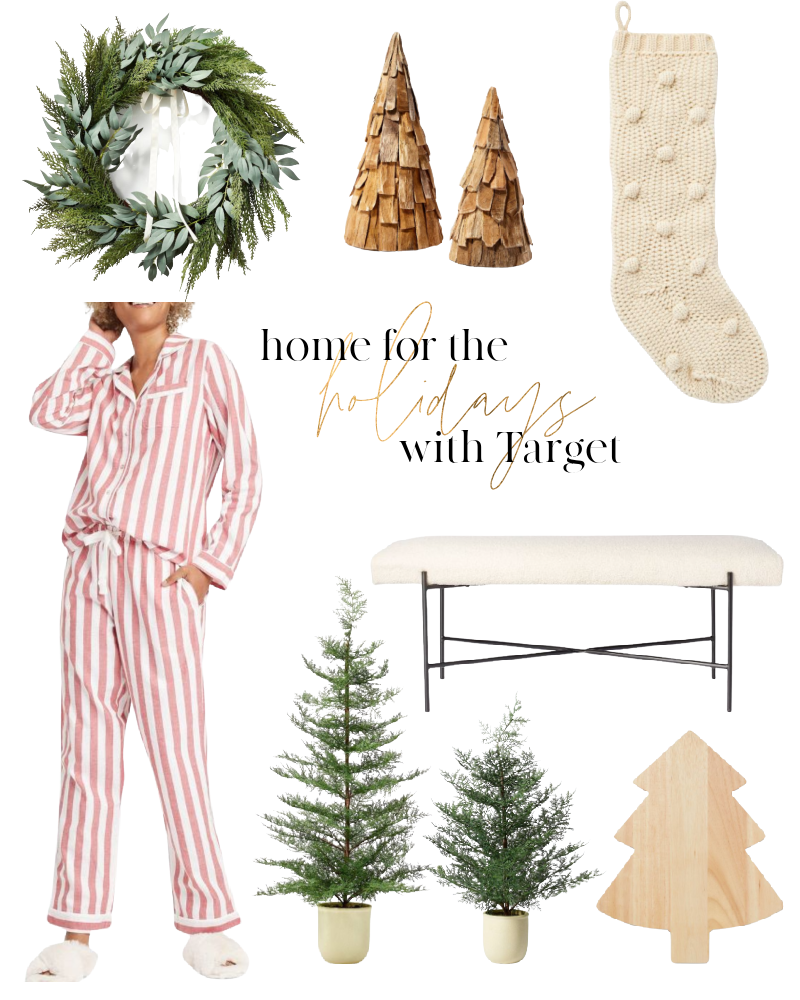 I wasn't able to create a Saturday Shopping post this weekend so I thought I would share a few things that caught my eye. I wear these jammies year round, but they are especially fun this time of the year. And how about the tree cutting board? That might just be my go-to hostess gift with homemade cookies on top. I've seen the bench in person and it's a good one. Great lines and love the sherpa top.
AMAZON FINDS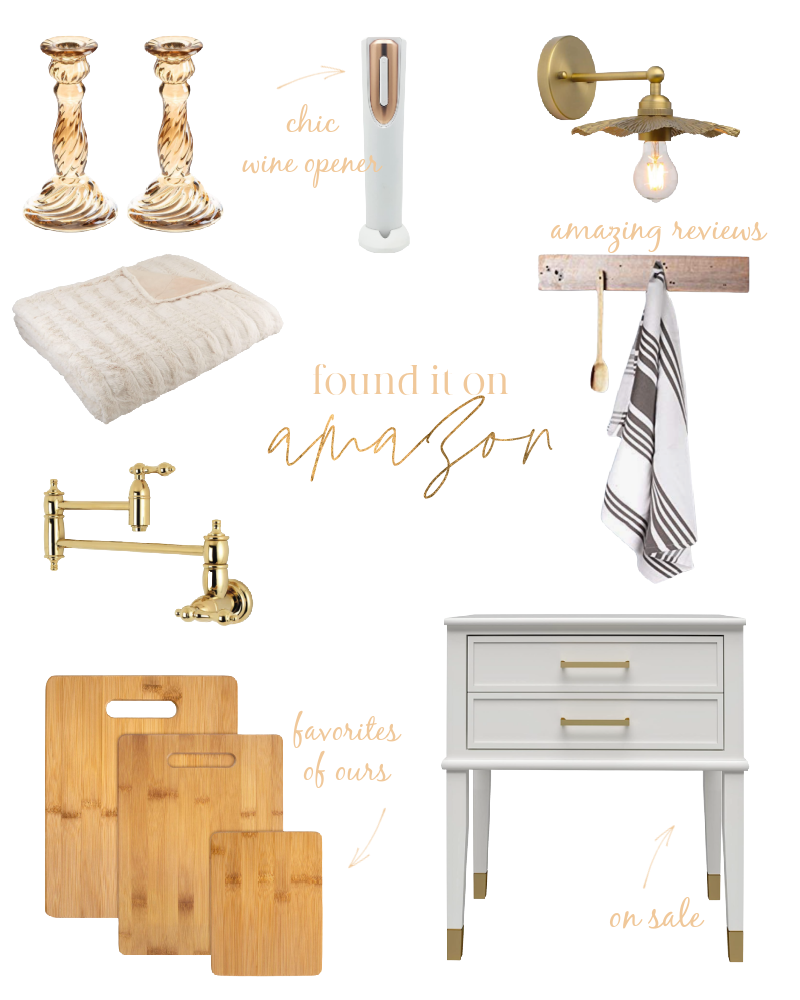 Huge sale alert on the night stand we love. It's now $100 which is incredible. It's such a great piece. I ordered the wine opener for myself because the old school types of openers aren't really my jam. Let's just say I struggle. When it comes to cutting boards, this set is great. I have used that tiny board on the daily for years. It's the first one I grab when I just need to slice an apple or quickly cut something. It's much easier than cleaning a large board all day long. Do you need new towels for the kitchen? The reviews on these are incredible. And a much better price than the high end stores.
SOMETHING FOR THE ADULTS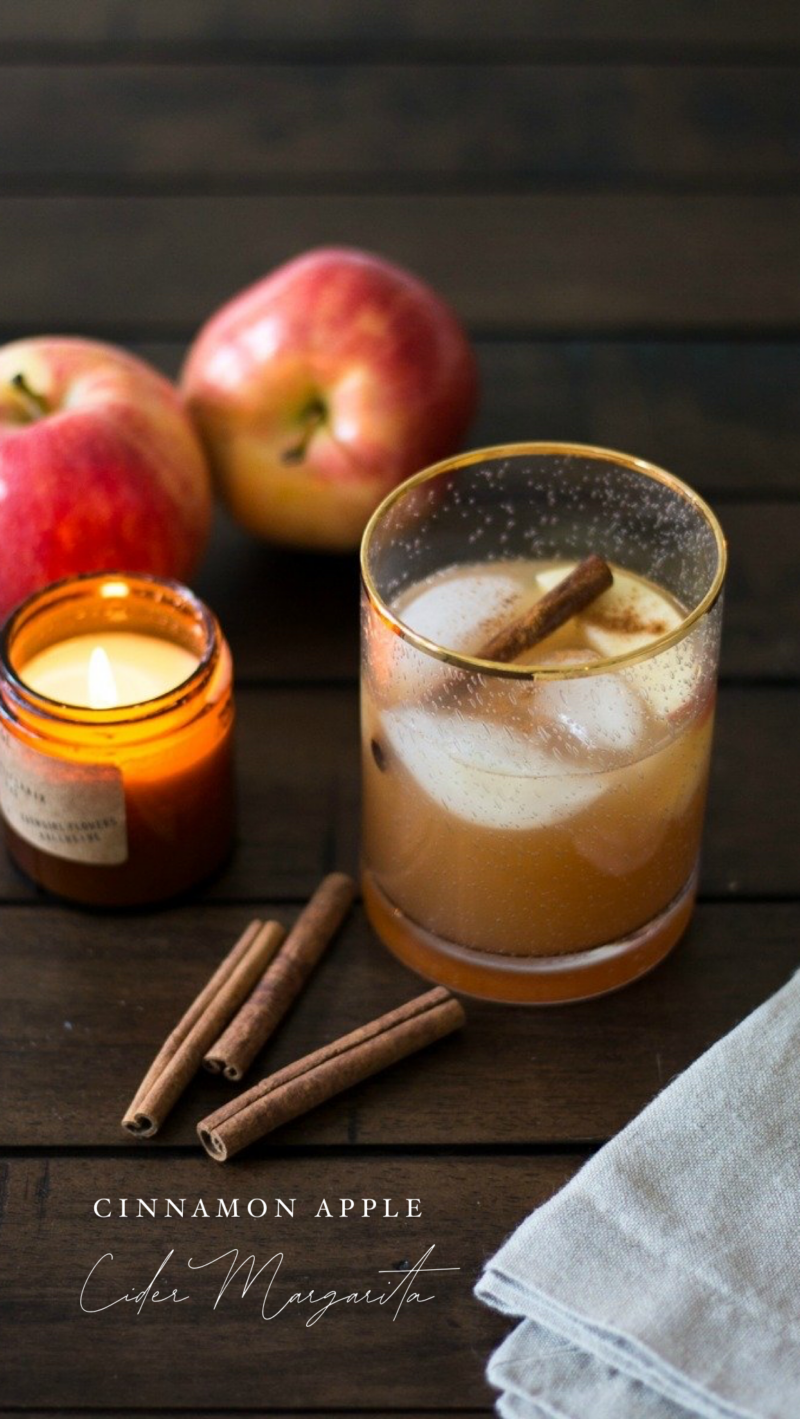 What are your Halloween plans tonight? I know most of the parties were this past weekend. If you are still gathering, this is such a fun cocktail for the adults. My husband made this Cinnamon Apple Cider Margarita a few years back and it's delicious. That is saying a lot from a girl who doesn't really love cocktails. Also a nice one to serve on Thanksgiving.
Ok, ladies. Let's do this! And Happy Halloween to you and your families. Hope it's a wonderful night.