Morning! I am working away and watching the rain come down which is lovely. I am ready for cooler temps and snuggly days. This weekend my boys traveled for hockey and the girls held down the fort. And because my daughter has more of a social life than I do, that meant plenty of time around the house to get things done. I finally tackled my closet. It may have taken me two days, but we are getting there. Sharing a few things I love and life lately on this rainy Monday morning.
CLOSET PROGRESS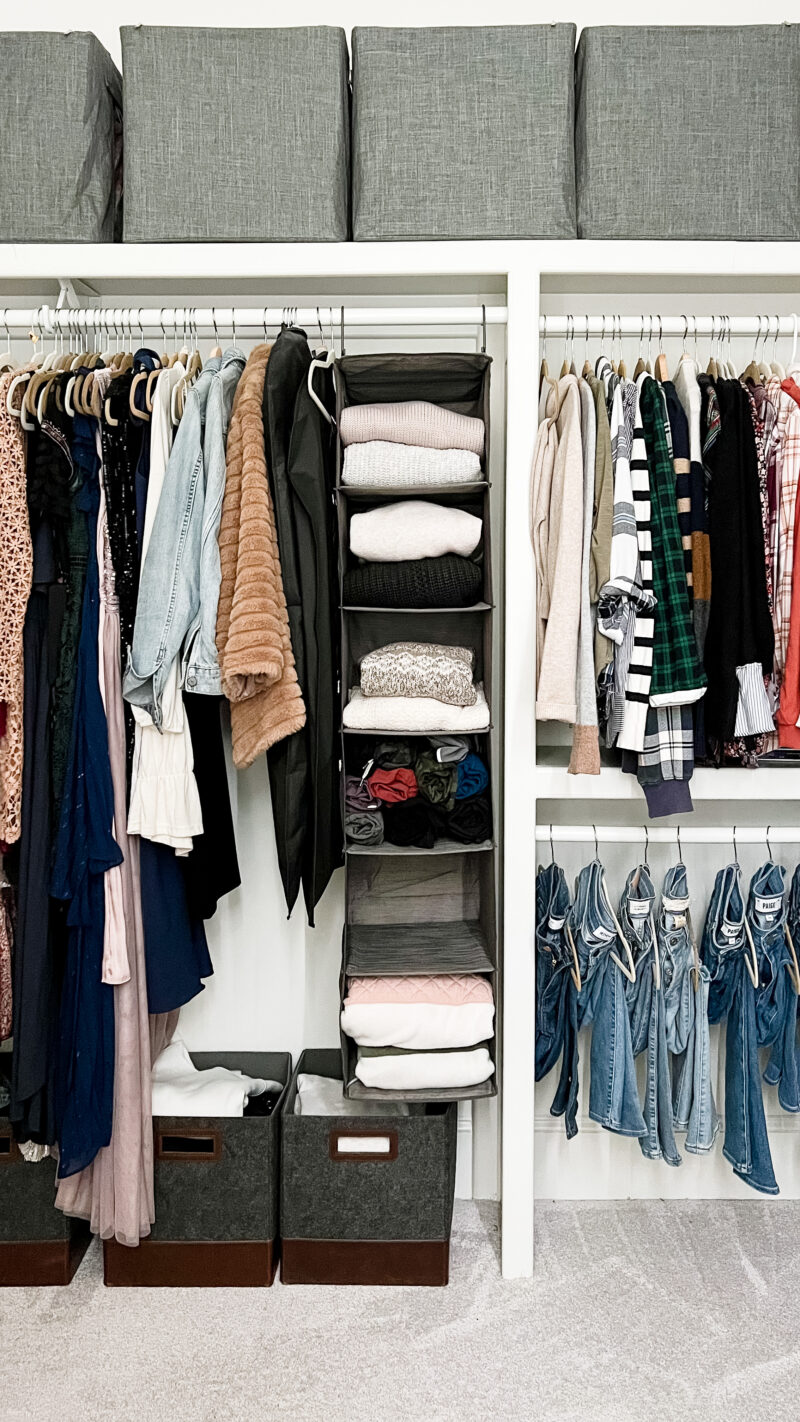 I didn't even snap a before photo because it was too embarrassing. Let's just say the floor does not always look this clear. Our closet, while a decent size, has zero drawers and is a bit of an awkward layout. More on that to come. But I am the first to admit I struggle to keep my closet organized. Now that we lives somewhere with distinct seasons, I took the opportunity to clear out all of my sundresses, shorts, and tank tops. That allowed me to pull down those gray bins above and take out my sweaters.
I also purged my denim collection. I have been hanging on to every pair for way too long. Let me know if you would like more tips on how I organize things in here. Not sure it's revolutionary but may give you something new to try. The gray bins can be found here. I absolutely love them. They hold so much and have two points of entry. Plus they have clear sides so you can see what is inside when you turn them around. Matching storage bins makes the space feel so much more calm, too.
The $10 hanging shelf is a life-saver when your closet only has rods. I ordered this rug in the 3 x 5 (on sale for $67) because it's super soft underfoot.
TEEN BEDROOM IDEA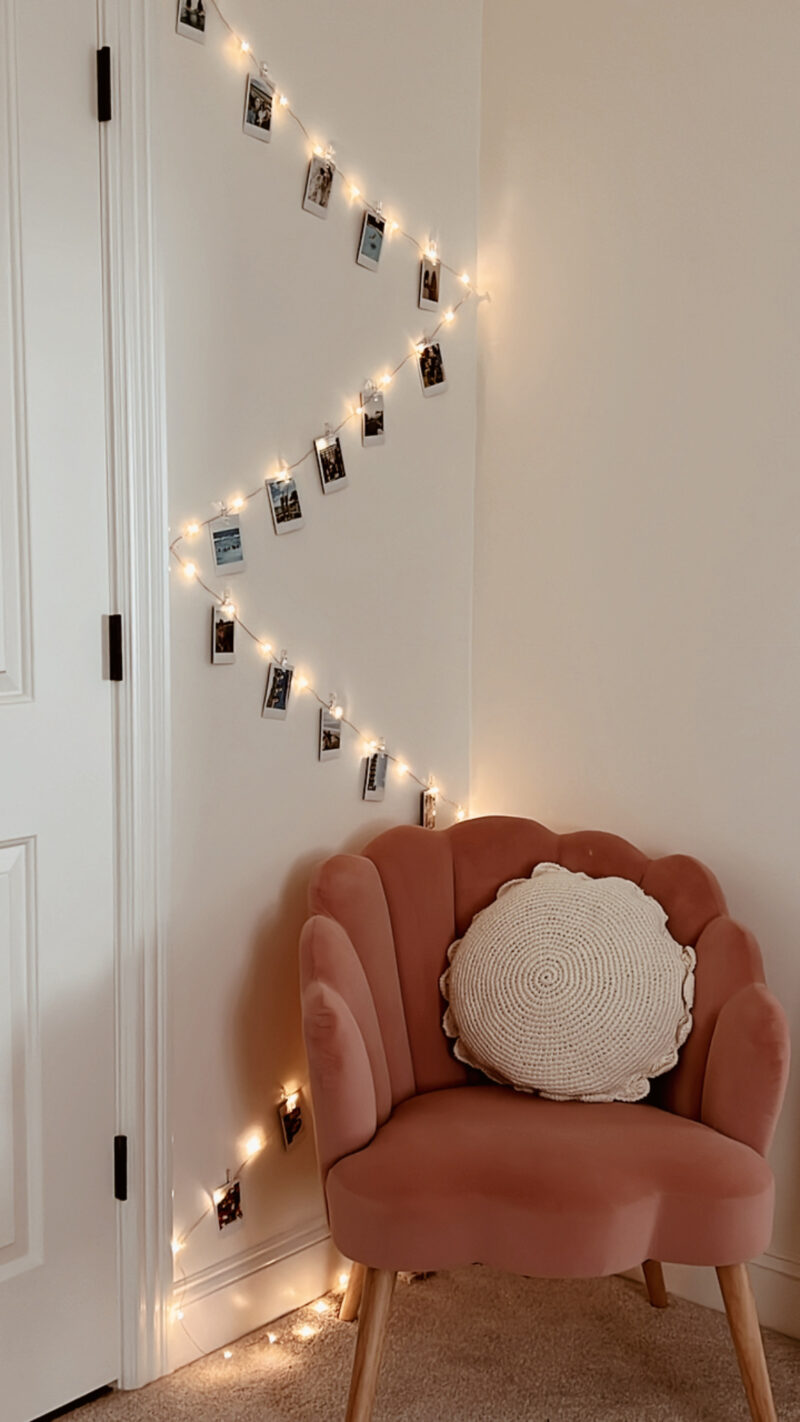 My daughter did this on her own and I love it. She used these lights to hang all of her favorite polaroid photos (printed with this). It's such a fun way to enjoy the photos. The pink chair is so cute and one of the first things she picked out when we moved into this house. It's my favorite spot to sit when I go in her room to chat.
PHOTO BOARD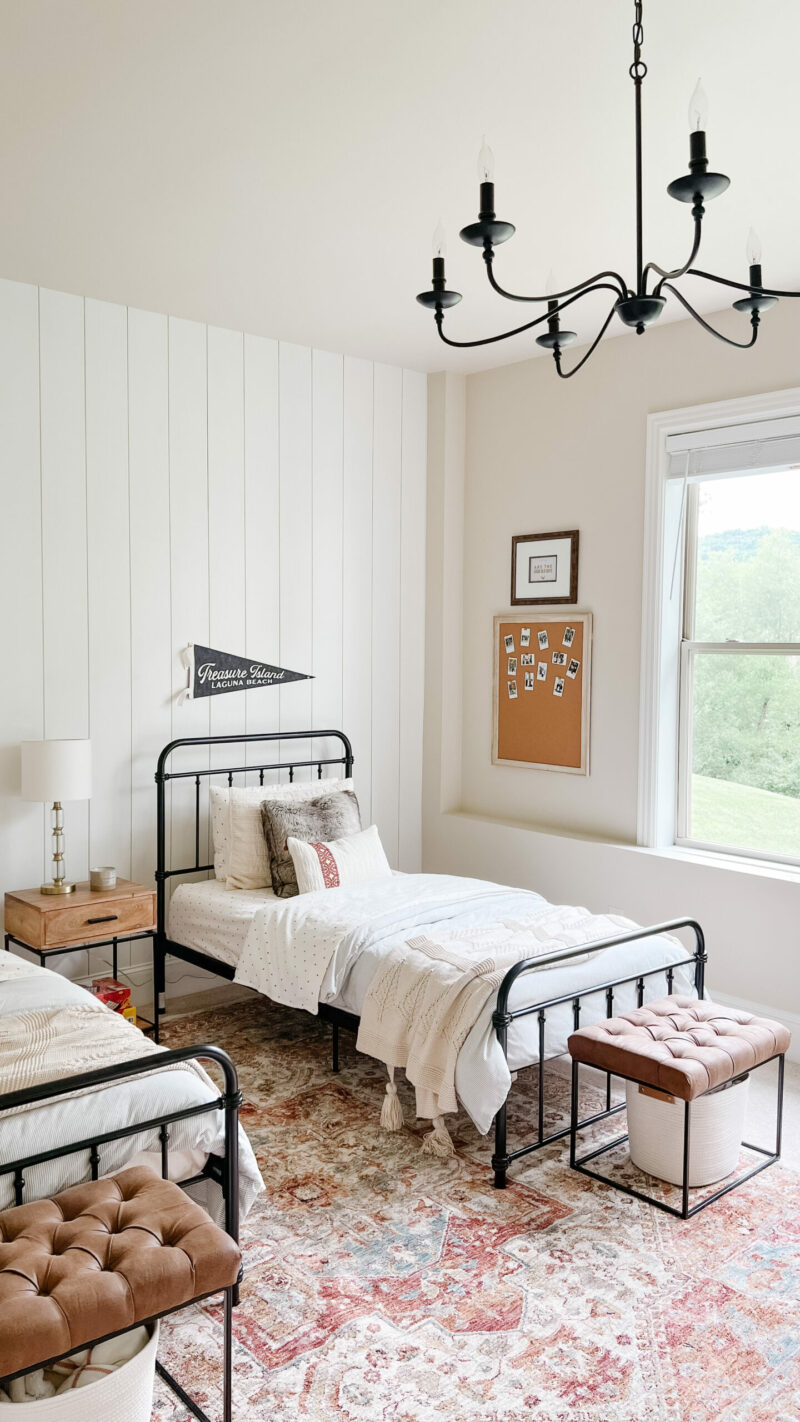 I use the same printer to print photos whenever someone visits. We have this hanging in the guest room. Such a fun way to look back at the memories made with friends and family. More details in this post.
MORNING LIGHT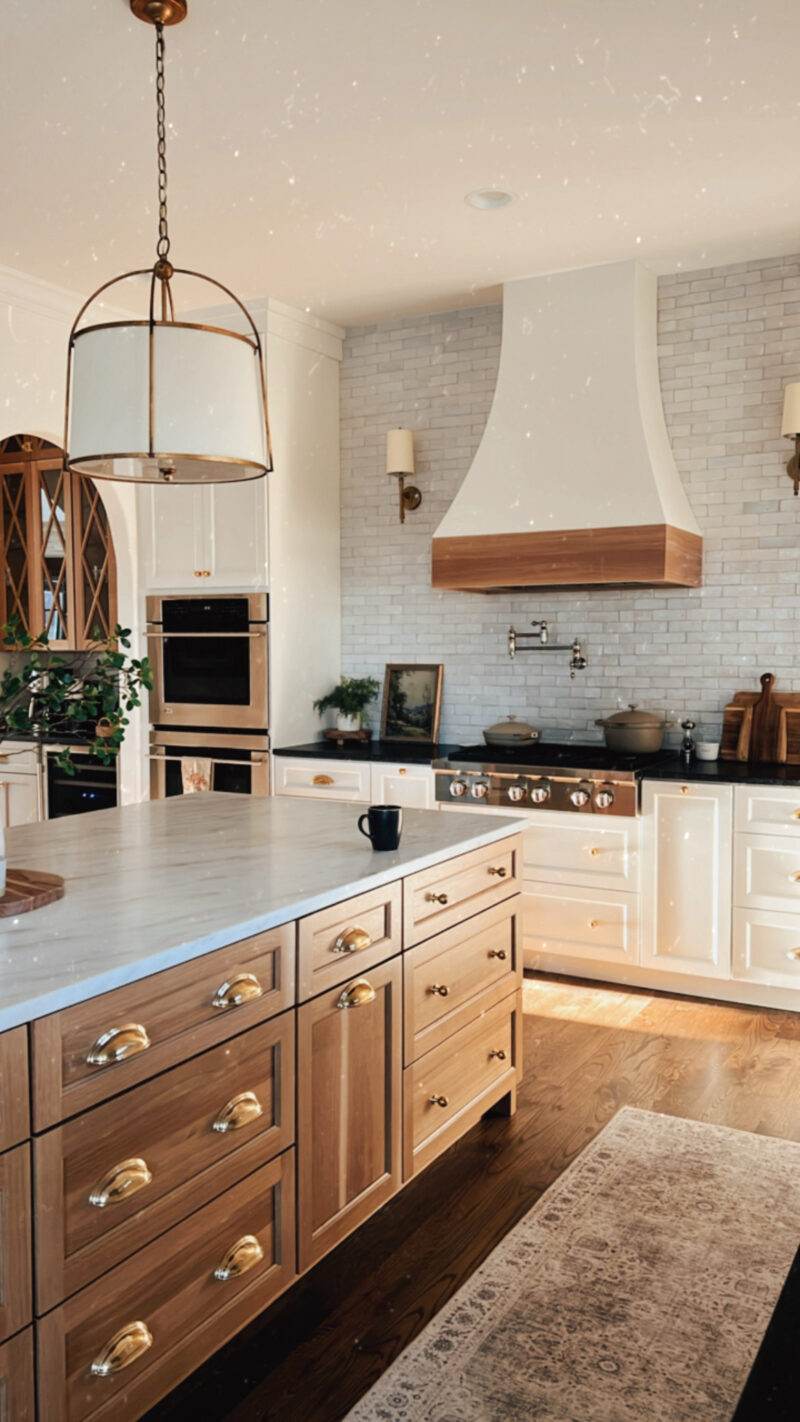 I love the morning light that streams in from our living room each morning. This runner has been such a great addition to our kitchen and it is washable.
MORNING RITUAL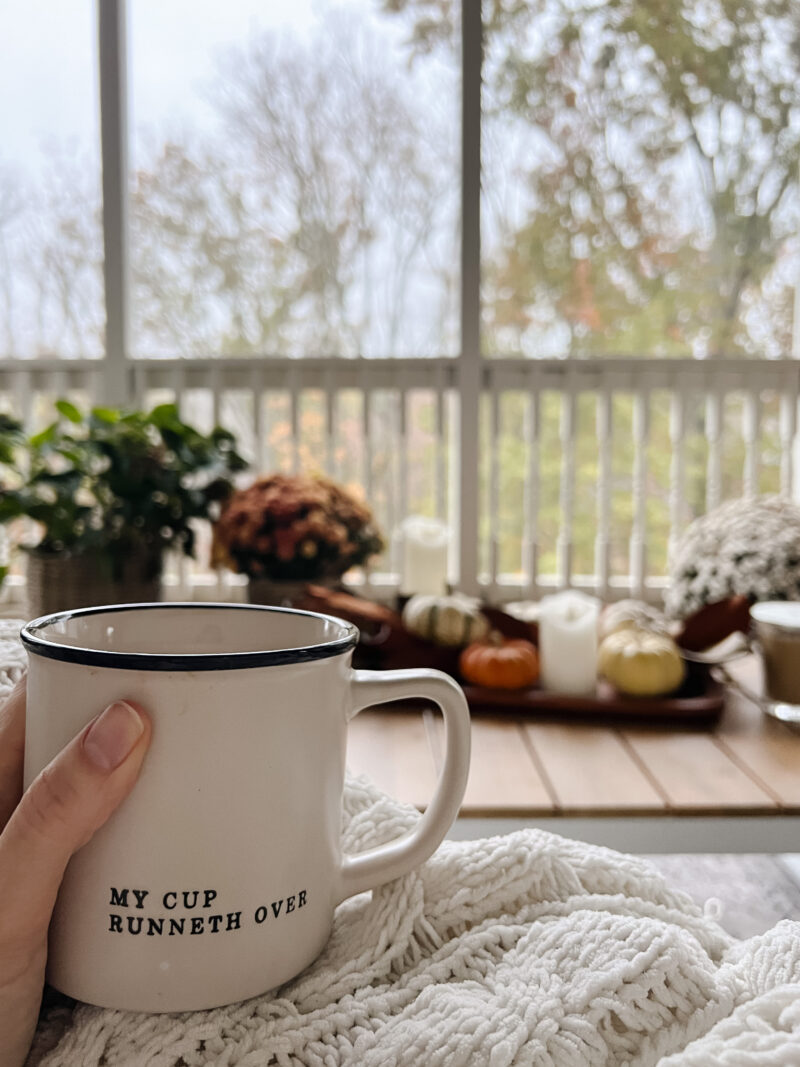 Do you have a morning ritual? I find that it really sets my day on a good trajectory to have the discipline to do a few of the same things each morning. Mine includes ten minutes of meditation and prayer, journaling and making a cup of coffee. It is something I look forward to every day. Would love to know if you have a special way you begin each day. Looking forward to swapping out the fall decor for our Christmas tree soon. This is the one we put on our porch each year.
FULL FAUX GARLAND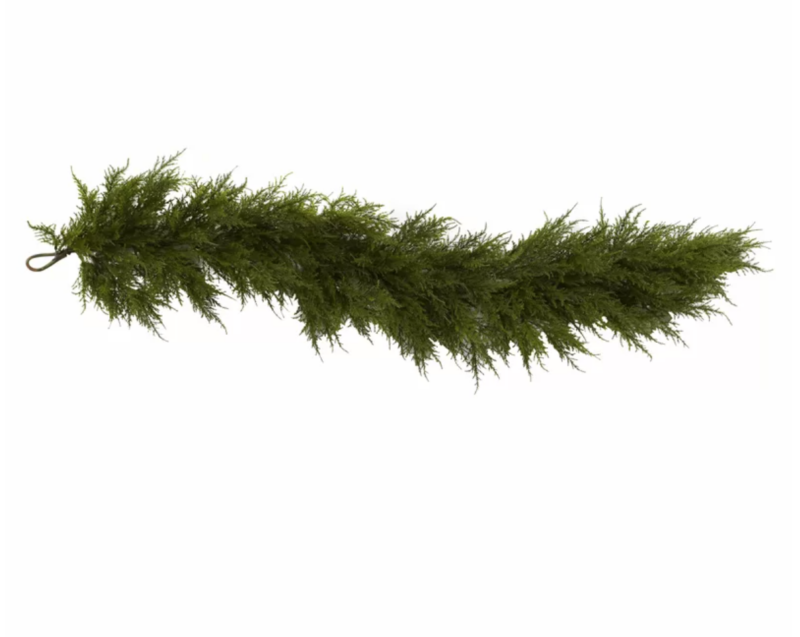 A few of you asked me about a full garland. This one is fantastic. I would still layer two on a mantel for length. but this will give you that nice full look.
In case you missed this week's Saturday Shopping post (and my mom uniform) you can see it here.
Here's to a beautiful week ahead. I hope it's productive and peaceful for you (the best combination in my book).