Happy Monday! Are you feeling the Christmas spirit? It took me a minute, but I turned the corner and am in full festive mode. I think heading into the city this past week and being surrounded by all of the decor really helped. Happy to have my boys back home from St. Louis (hockey trip) and the kids in the home stretch with finals. Looking forward to enjoying next week with them without the stress of studying. Here is a look back at life lately with our Monday Morning Wrap Up.
NASHVILLE CHRISTAMS
Fifth + Broadway is one of my very favorite spots. Great restaurants and shops and Santa was greeting children out of this darling Ford. There's just something about the city all dressed up for Christmas that is so magical.
THE RYMAN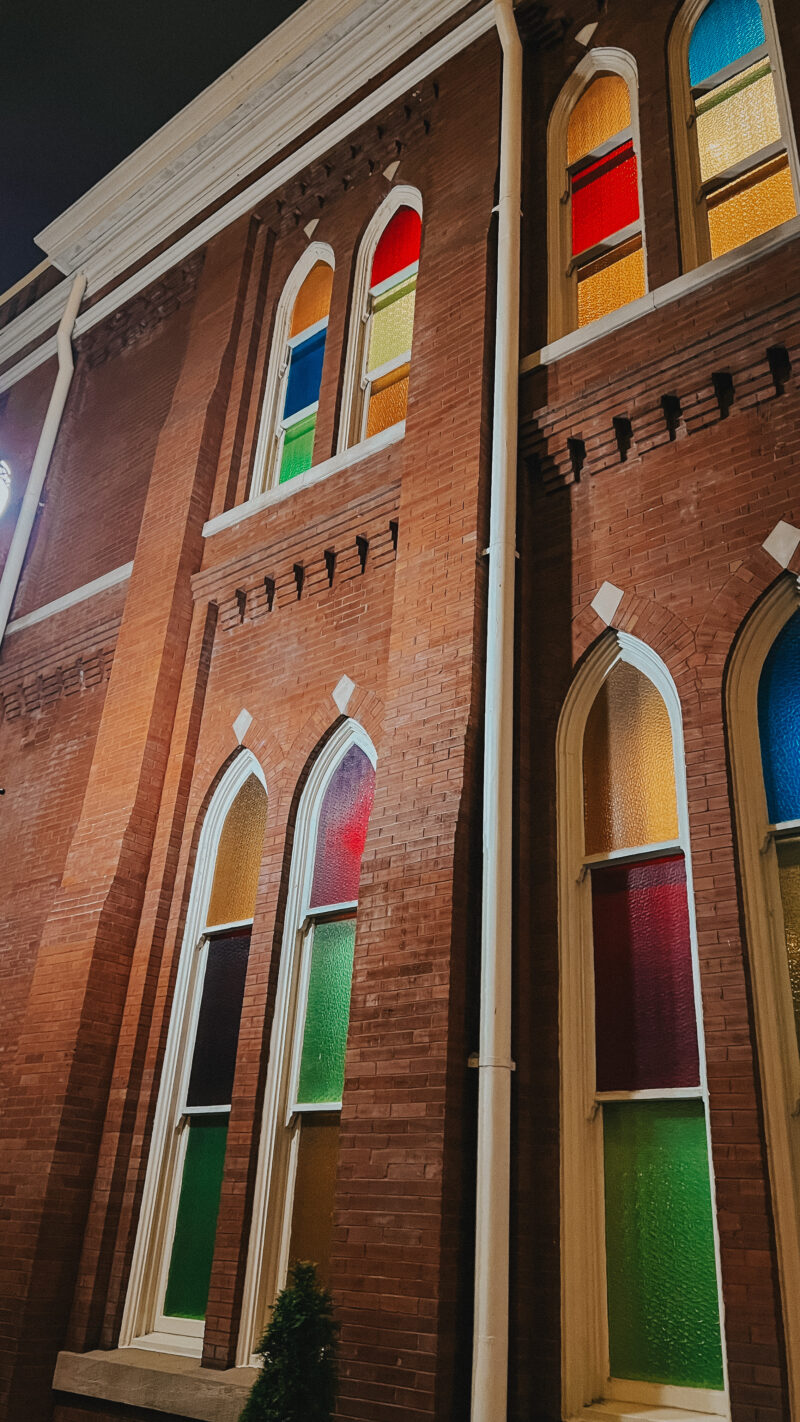 We love heading to The Ryman for concerts. You sit in church pews so know that in advance (the can feel pretty hard) but it's the best small venue.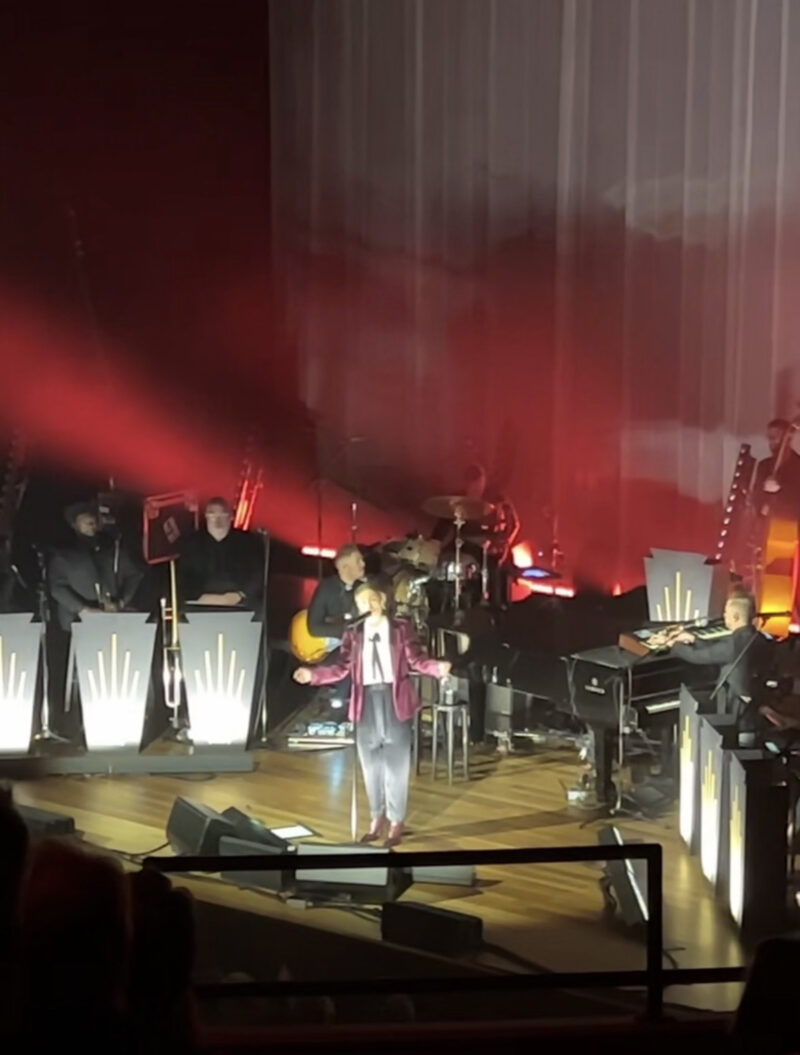 If you haven't heard Lauren Daigle you may want to look her up. She is a Christian singer with Louisiana roots so her love of the horns run deep. The moody, jazzy feel of her music is infectious and her rendition of O Holy Night is spectacular. Her Christmas album is called Behold in case you would like to download it. And if you have young children, her Silent Night was recorded with thoughts of children falling asleep in front of the fire. It will relax anyone. So good.
AROUND OUR HOME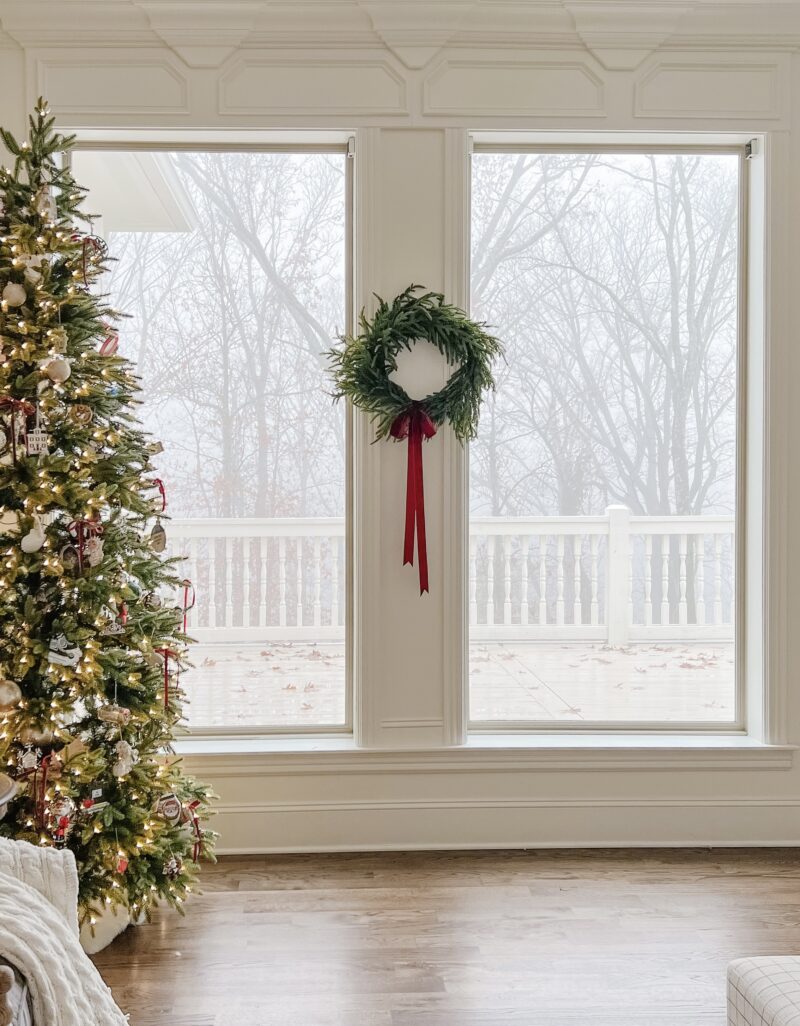 We have been waking up with these foggy mornings and it feels so cozy. Our family tree is filled with the ornaments we have collected through the years. It's so much fun to unwrap each one and retell the story it evokes each year. Other than the ornaments, I just tied simple velvet bows this year. We dialed back the decor and it feels right. The velvet ribbon can be found here (in case you would like some for next year).
Took the garlands up the stairs again with simple satin ribbon. I will try to snap some photos this week to share the rest of our decor. And the dust on the stairs is a good indication of real life.
DRIED ORANGE SLICES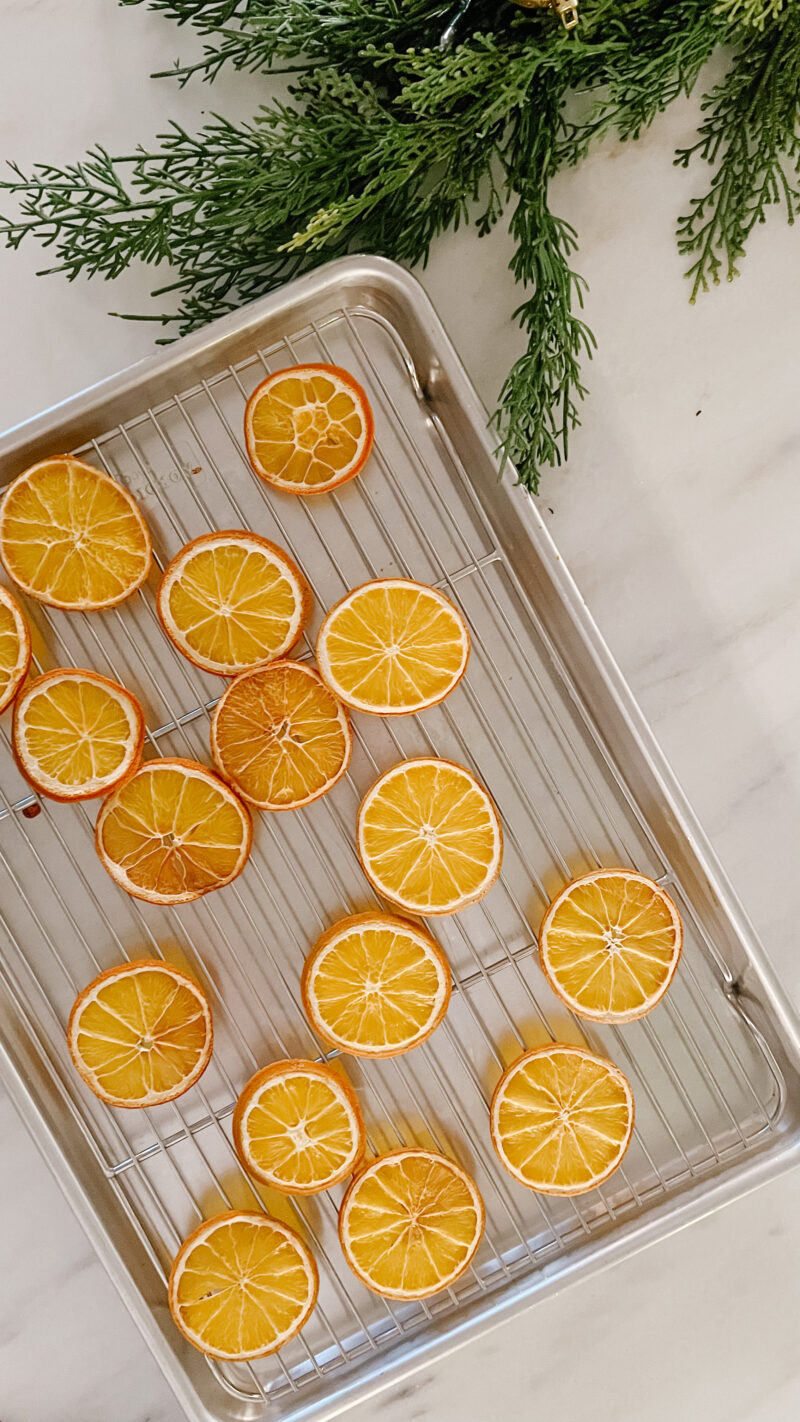 This is one of the easiest things you can do to bring in a festive feel. I dried these orange slices and placed them on wreaths and garlands we have in the kitchen/dining area. It works well to place the slices on baking rack on your pan. Bake at 200° for 4-5 hours. They are also really pretty tied on gifts.
READER IDEA
I have to revisit this because a reader had a wonderful idea. While I use this box for these photos, she said she uses a larger one to host Christmas cards. I LOVE that idea. Here is a box one that would fit those pretty cards arriving in the mail.
*If you missed my Saturday Shopping post, you can get caught up here (it was a fun one).
Now let's do this, my friends. Let's make it a productive week but with the intention to be fully present. Are you with me?