Good morning. In true Tennessee fashion, we have temperatures in the twenties and snow flurries. Having said that, Thursday promises to be in the seventies so I am patiently awaiting that. At least it keeps us on our toes! We are jumping into a really big project this week so I will share snippets of that in my stories. I hope you'll check in. Here is a recap of life lately with our Monday morning wrap up.
DOWNTOWN DATE NIGHT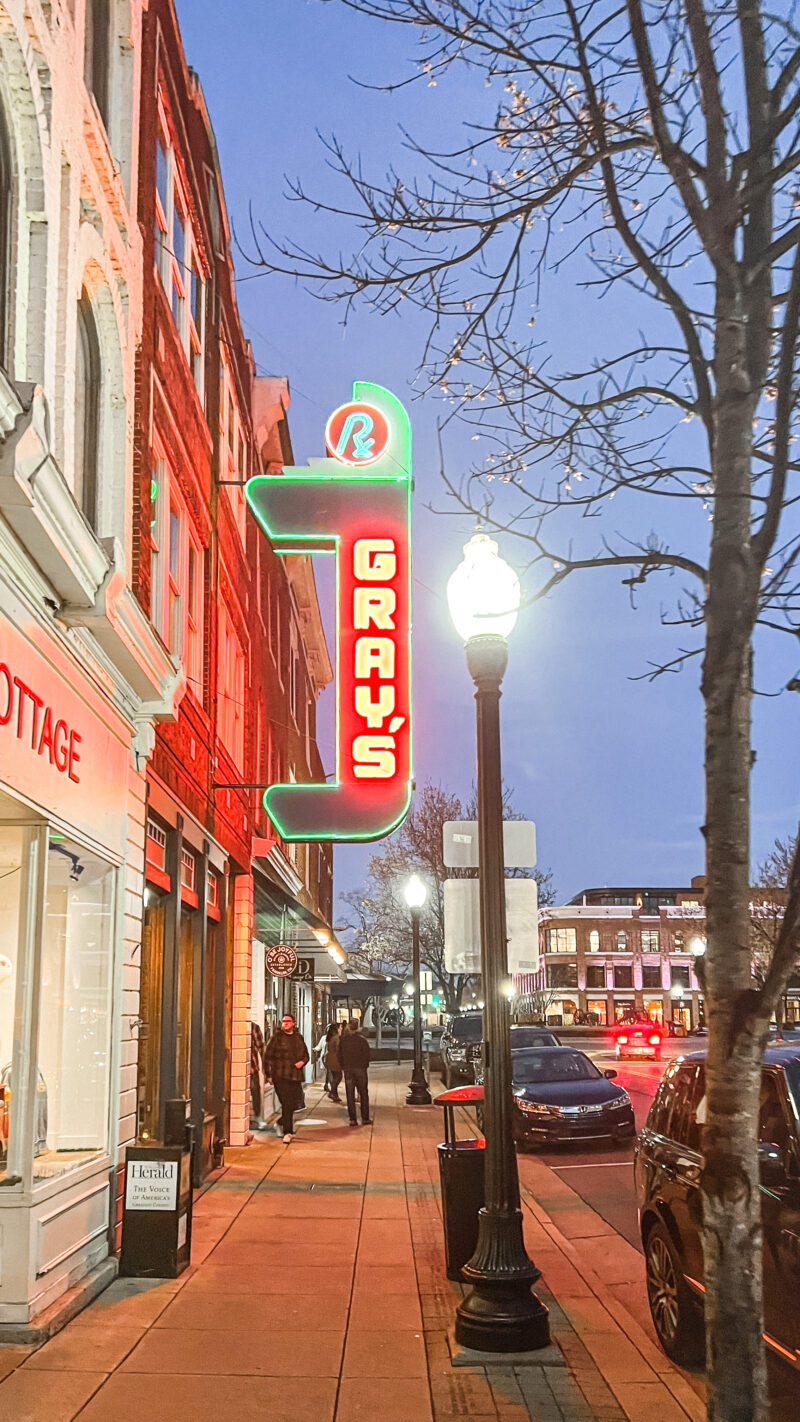 It's no surprise we try to sneak in a weekly date night. But these days, we are big on going out early and coming home early. That allows us to fit in some quality time together while still being home to welcome the teens to our house. It's a win-win for the stage of life in which we currently find ourselves. Downtown Franklin is always a go-to spot for us. We can be there in about twenty minutes and Main Street is lined with cute shops and fun restaurants. There is something so charming about this town and it always feels really good to be a part of it.
FARMERS' MARKET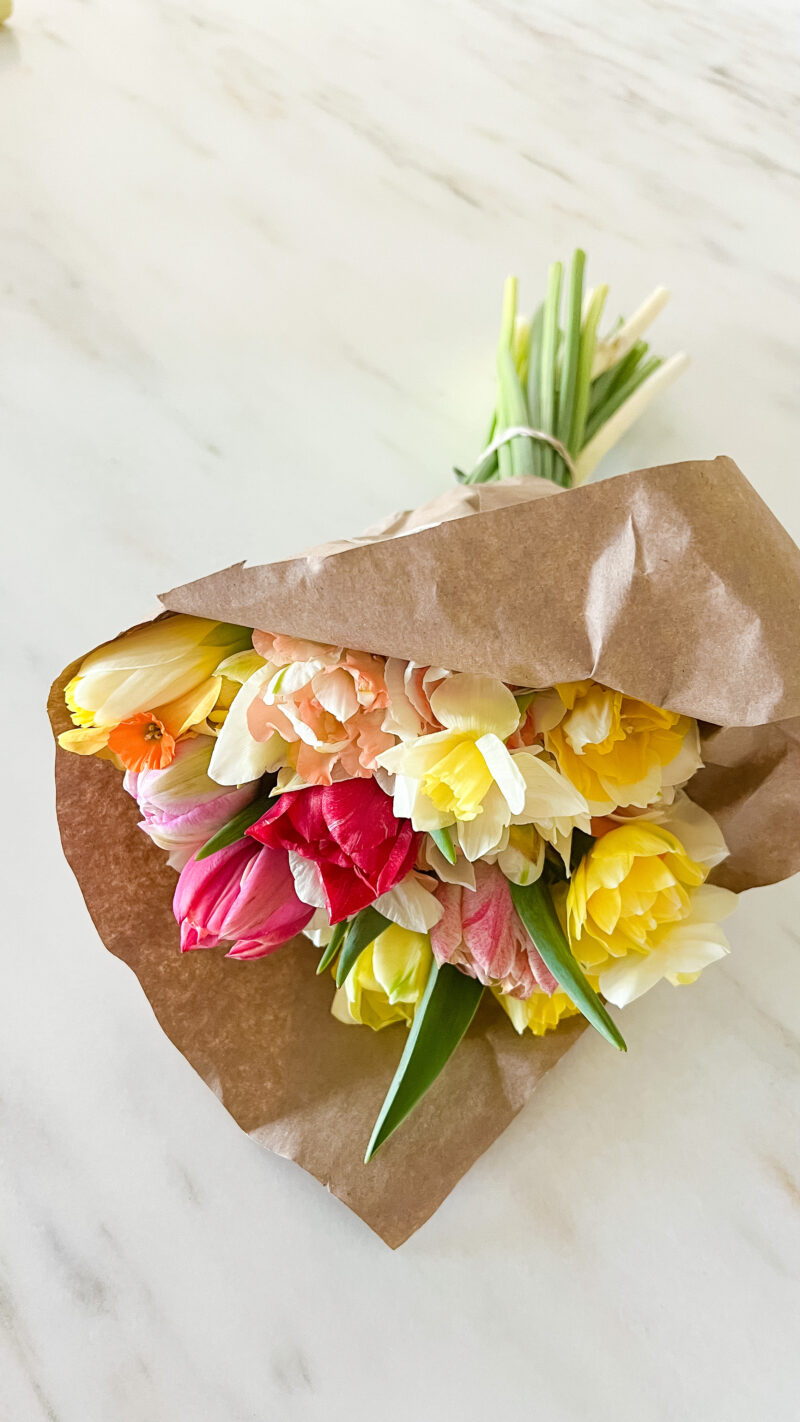 We also love to hit up the local Franklin Farmers' Market each Saturday morning. That is where we pick up our produce, milk, eggs and protein for the week. This time around my husband picked up these beautiful flowers for our daughter. Bloomsbury Farm is a great small business to support if you are in this area. These are the picture of Spring.
POTTERY BARN BROWSING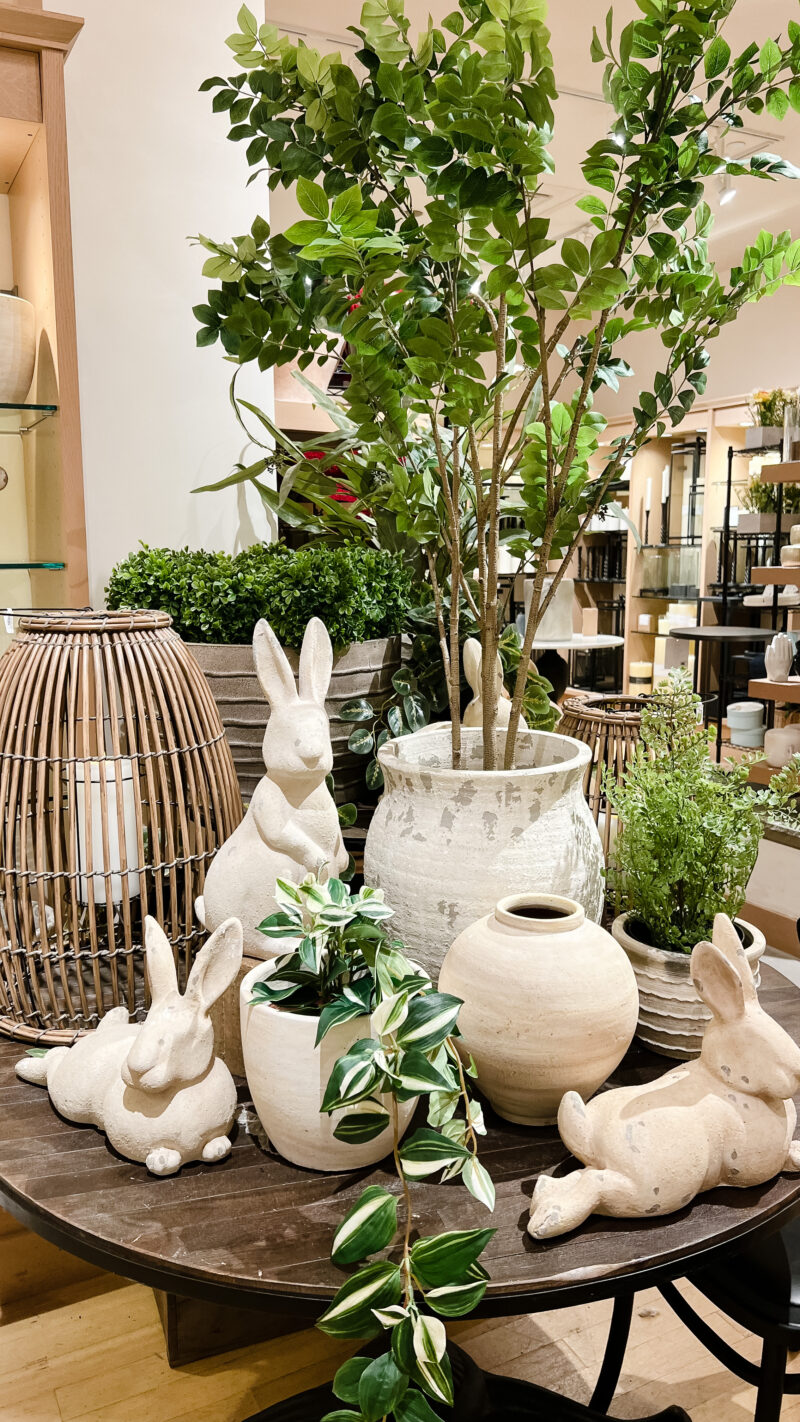 My daughter and I had to pick up a couple of things at the mall so we swung into Pottery Barn. It had been forever since I had strolled through there and there were so many pretty things for the season. How sweet are these bunnies? And the vases are all beautiful.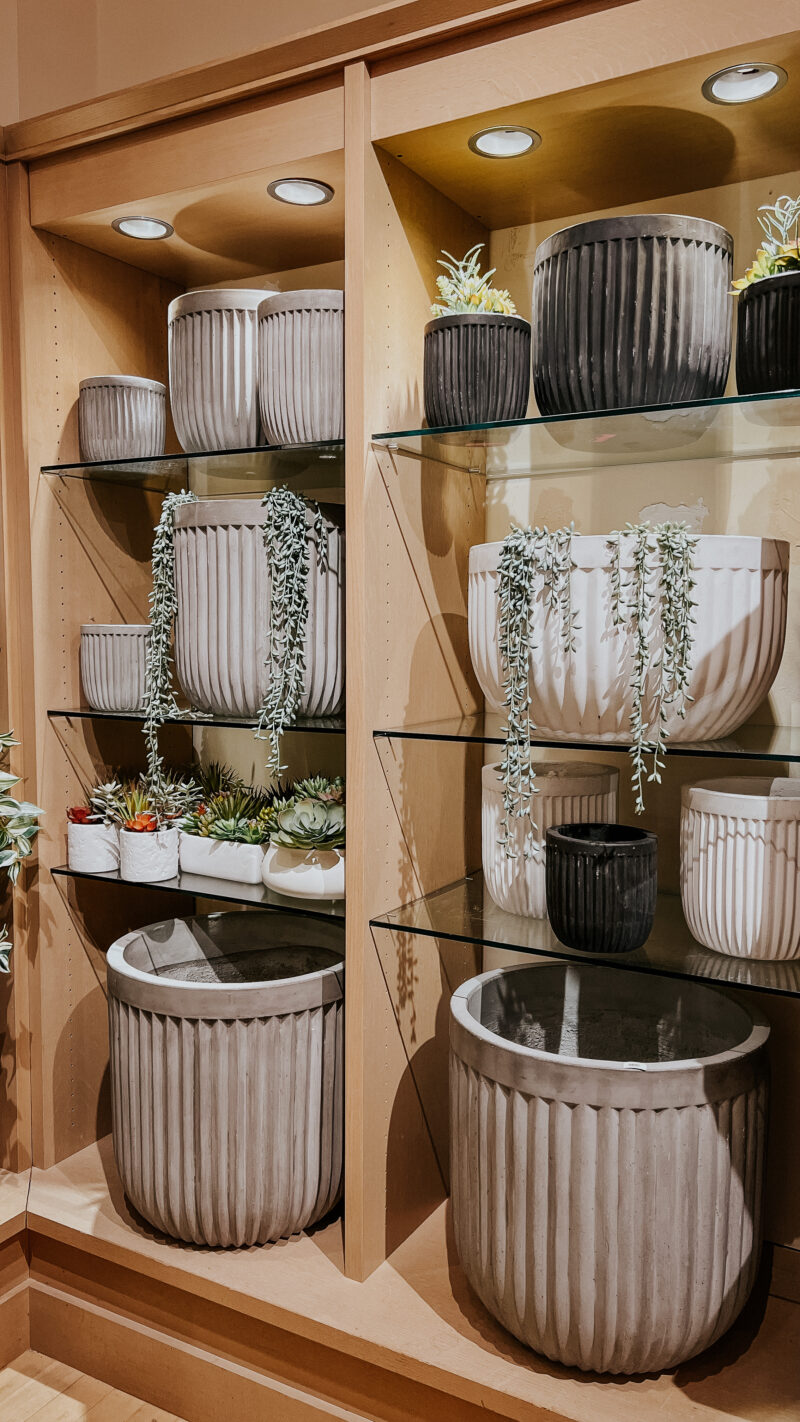 I've had my eye on these concrete planters for some time. They are even prettier in person.
SPRING BLOOMS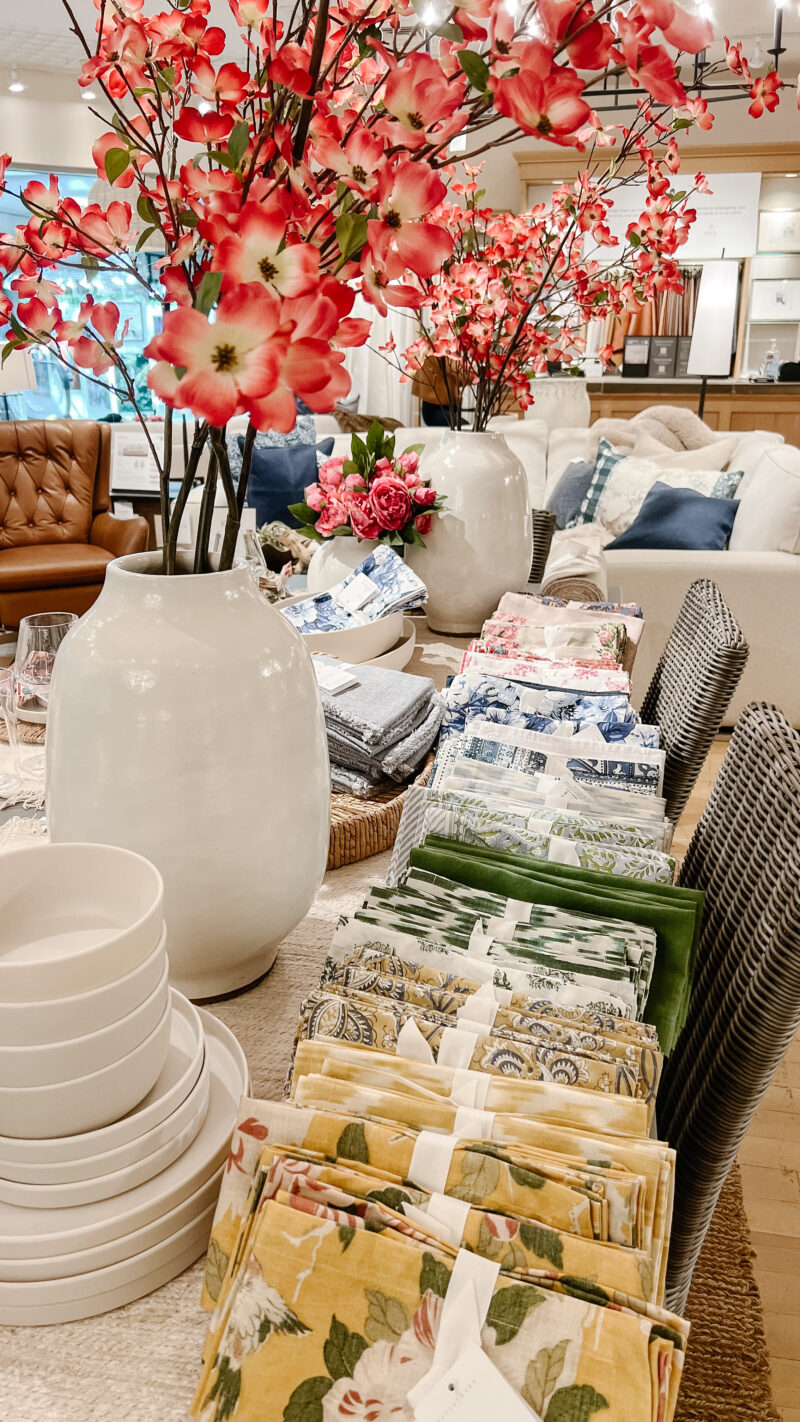 The Spring napkin collection reminds me so much of my mom. She set beautiful tables and would have loved these. Are you hosting for Easter? Any of these would be so lovely. I haven't even thought about that yet, so I better do a bit of planning.
PORCH SUNSETS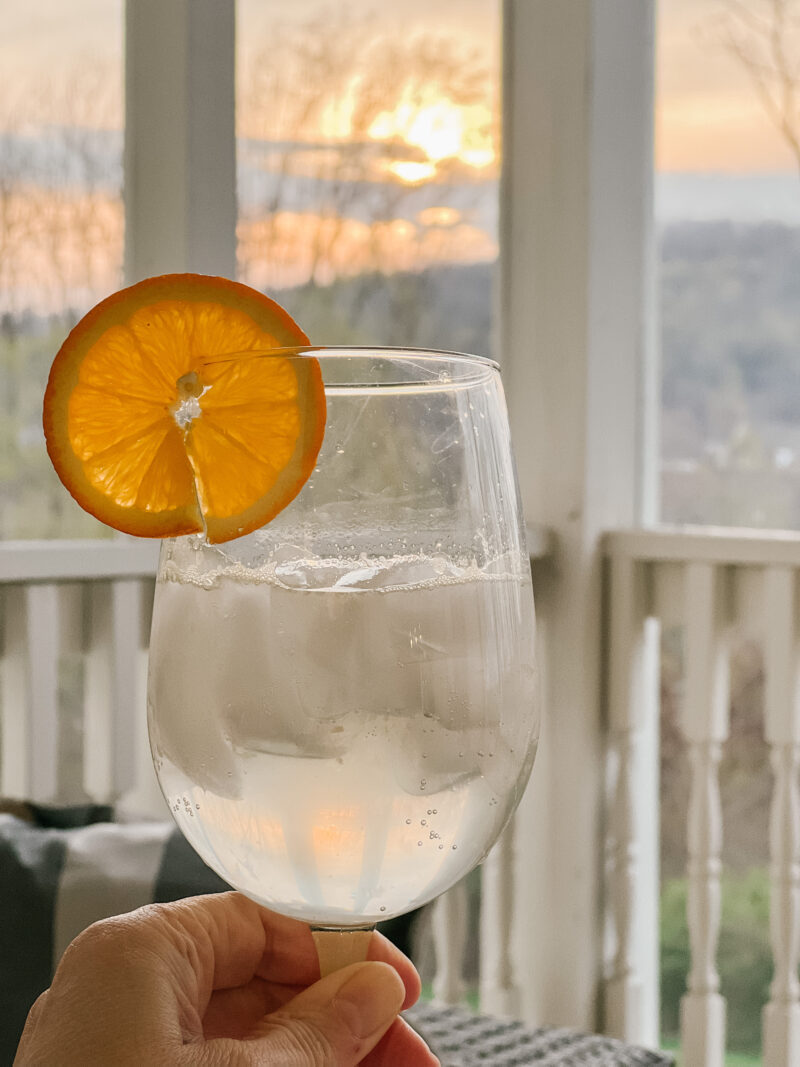 Being out on this porch for sunset is always lovely. My go-to drink as of late. . . sparkling water with either cucumber slices or a squeeze of fresh orange juice. Have you tried either? So good and refreshing.
MCGEE & CO. TENT SALE
McGee & Co. is hosting their Spring tent sale and it's absolutely worth checking out. So many pieces are up to 70% off which is fantastic.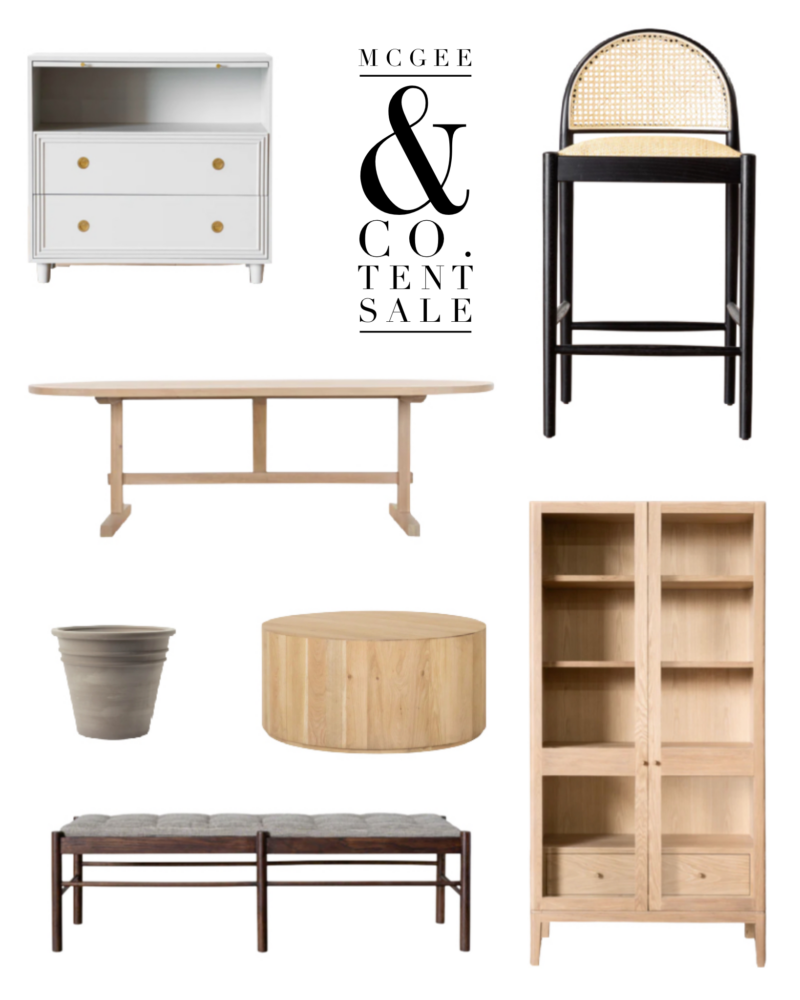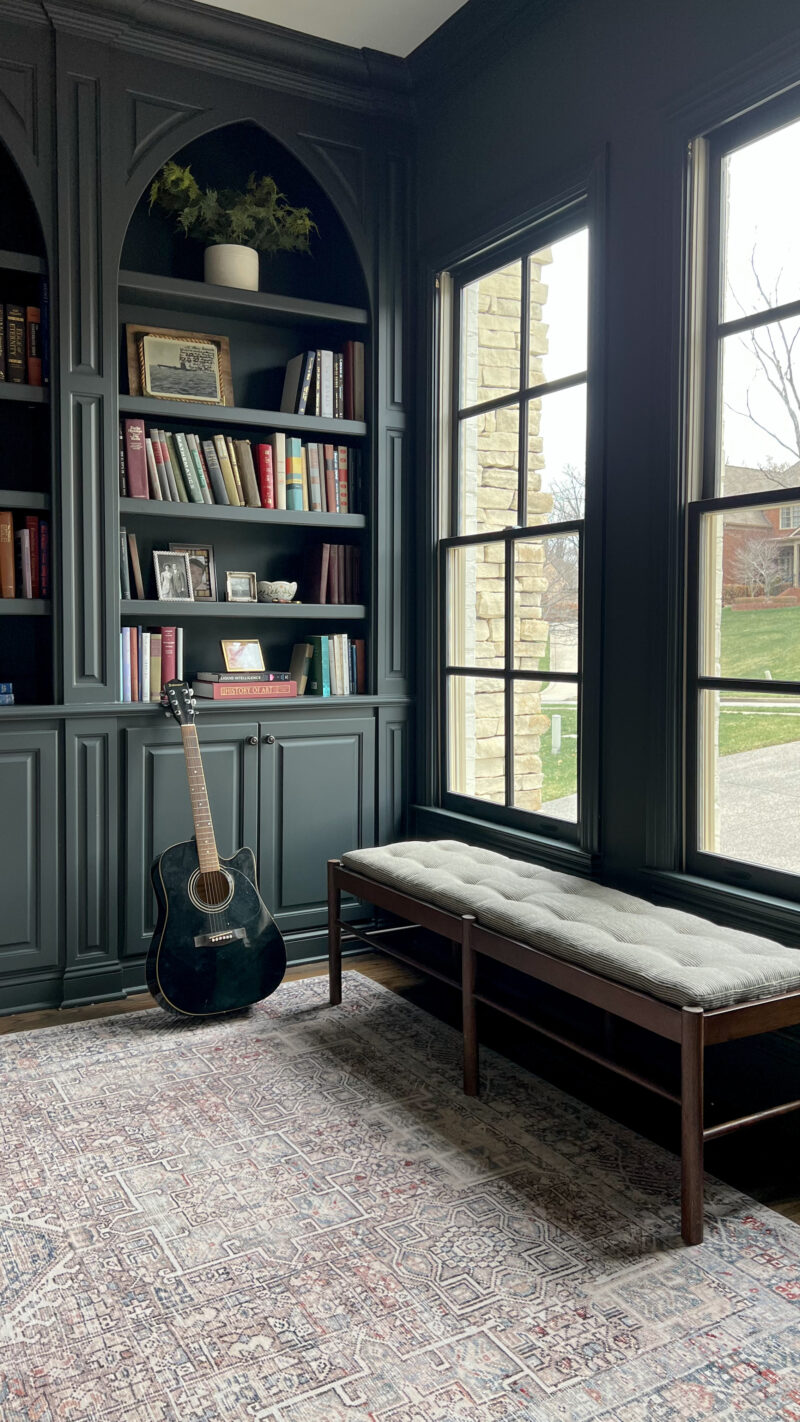 This is the bench and it's so pretty in person. The cushion is a classic pinstripe. Our rug (natural/ocean) is also on sale. It is a pretty mix of blues, rust, gray, taupe, and charcoal.
*If you didn't catch this week's Saturday Shopping, you can see all of the fun finds here (and my dream dress).
And now I need to jump into meal planning and grocery shopping. I've dropped the ball big time lately and the wheels are falling off. Time to get back on the dinner train. Every time I meal plan it makes life a thousand time easier. Not sure why I can't keep up with it. Are you consistent with it? Definitely a goal of mine. Have a wonderful start to your Monday.