Morning. I hope you all had a fantastic weekend. To be honest, the last five days were bananas for us. All good, but not a minute to spare. This Monday came quickly and with a healthy dose of anxiety about all that is on the to-do list. We have visitors coming soon and that means trying to get those random projects done. Do you ever use hosting as the best motivation to finally get around to things? It's our specialty and really the only thing that gets us moving. Here is a look back at this past week with our Monday Morning Wrap Up.
NATURAL BEAUTY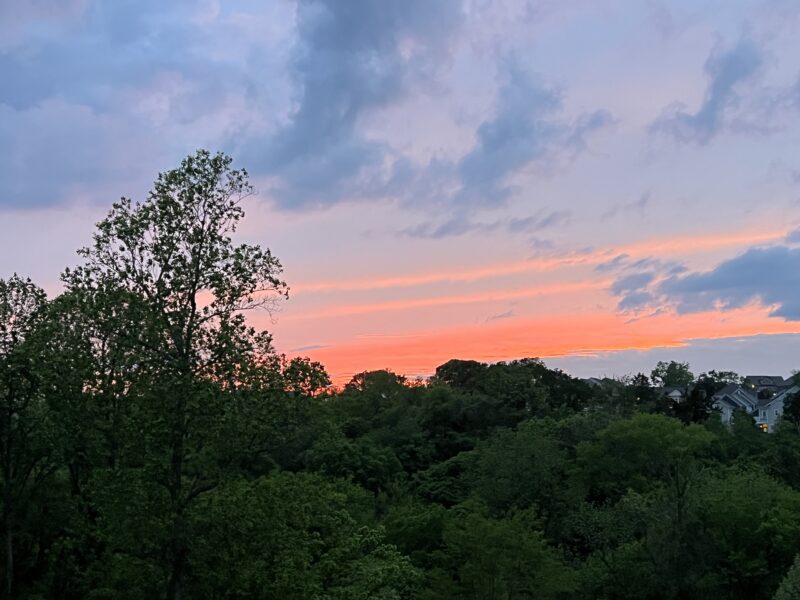 This sky! Just so pretty. I always appreciate a sunset over bold green trees. Even better is how it constantly changes and evolves with every passing second. God's artwork never ceases to amaze me.
BIRTHDAY CELEBRATION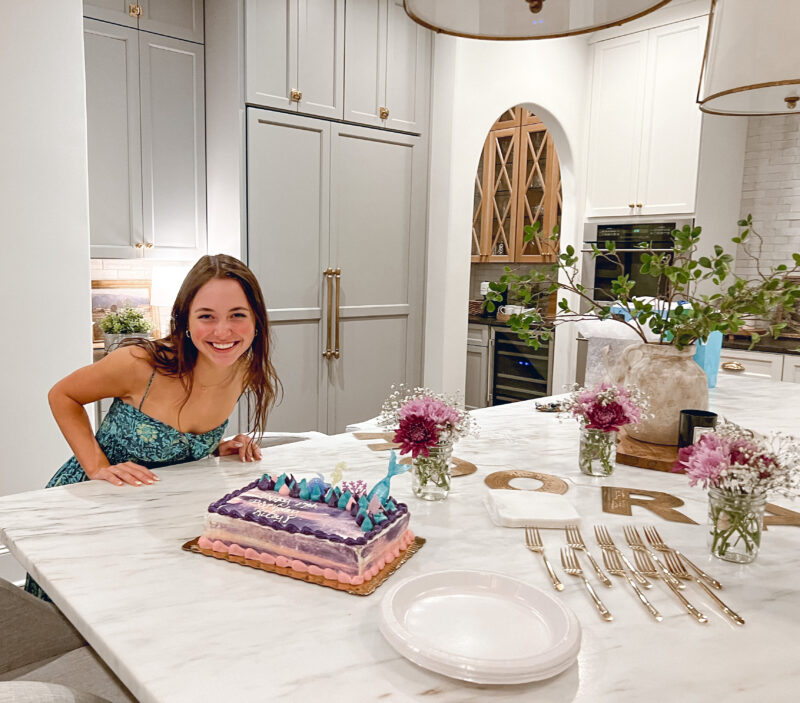 We had the best time celebrating our 17 year old. And yes, she picked out a mermaid cake. She and her friends enjoyed dinner out and then came back to our house for cake and ice cream. We are beyond grateful for her darling group of friends. They are kind and thoughtful and build each other up. The laughter during the course of the evening was infectious. Definitely a memorable night.
*Curious about our kitchen measurements? It's all in this post.
ADELE'S RESTAURANT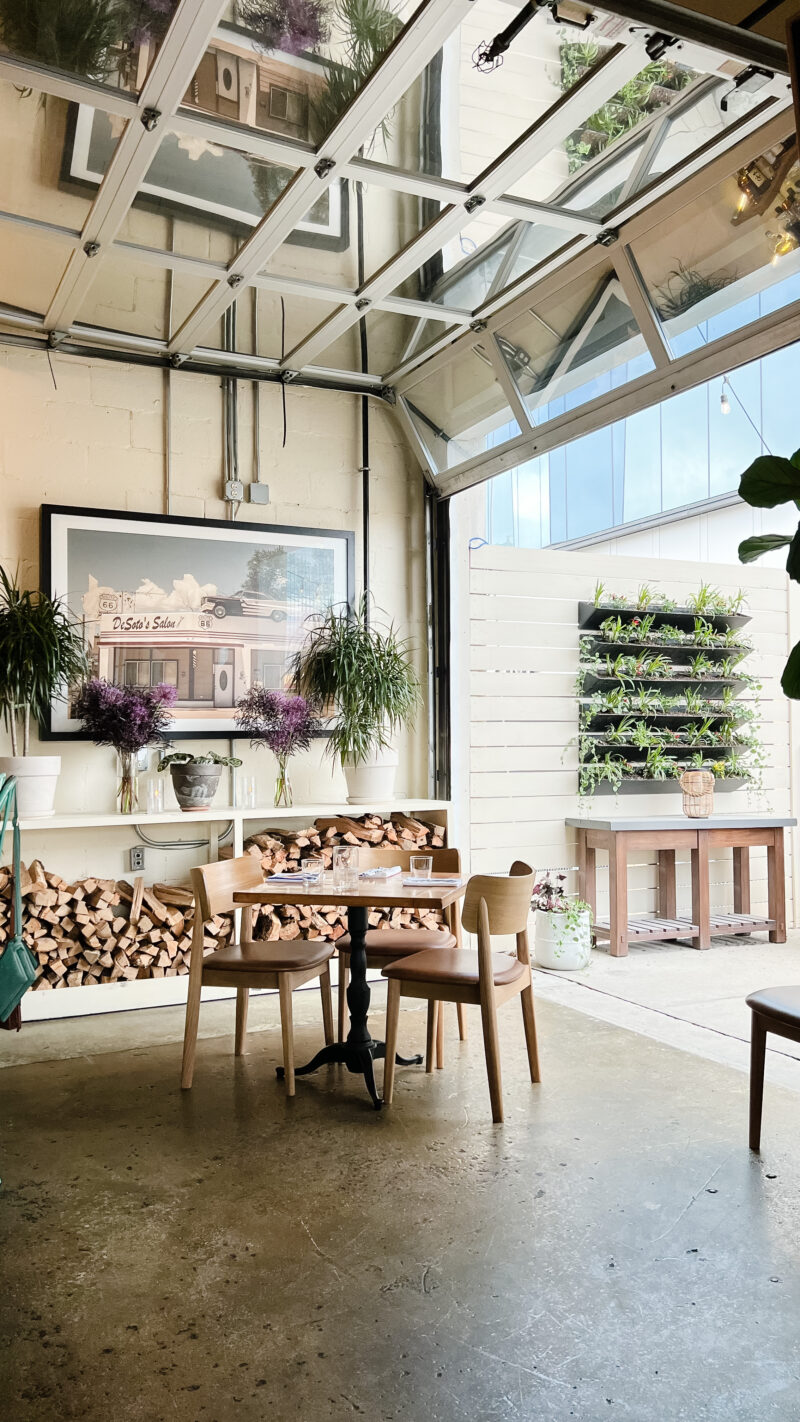 While the girls were having their dinner, we were nearby at Adele's. I had heard about this spot for years. I have no idea why it took us so long to try it, but it's fantastic. The food is outstanding and the atmosphere is darling. If you are headed to Nashville, put this at the top of your list.
THE BEST MOCKTAIL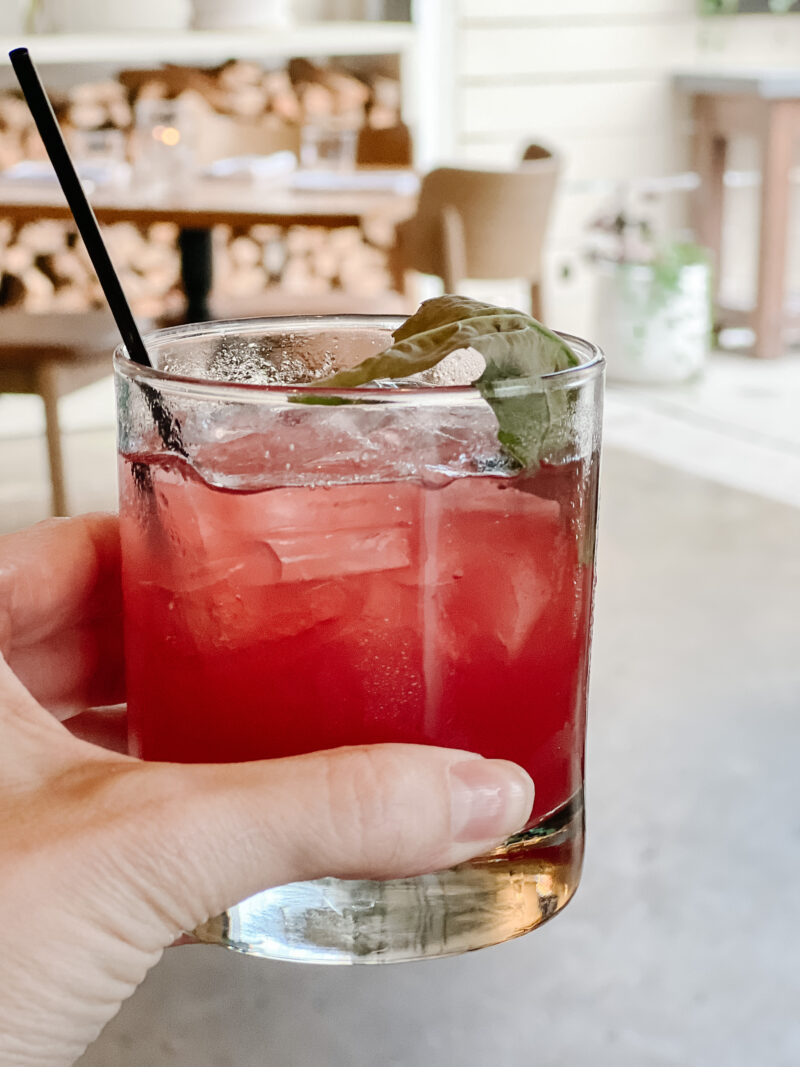 And what I really love is that they have Mocktails on their menu. This is called "Berry is the New Black" and it was fantastic. In fact we plan to try and replicate it at home. If you are looking for more alcohol free options this IPA beer is so great. You would never know it's NA. My husband loves it, too. The brewery is dedicated solely to producing alcohol free beer and I have to say they nailed it. Yes, I do still enjoy a glass of wine here and there but I will say that I don't miss it when I choose to not drink.
HOCKEY TOURNAMENT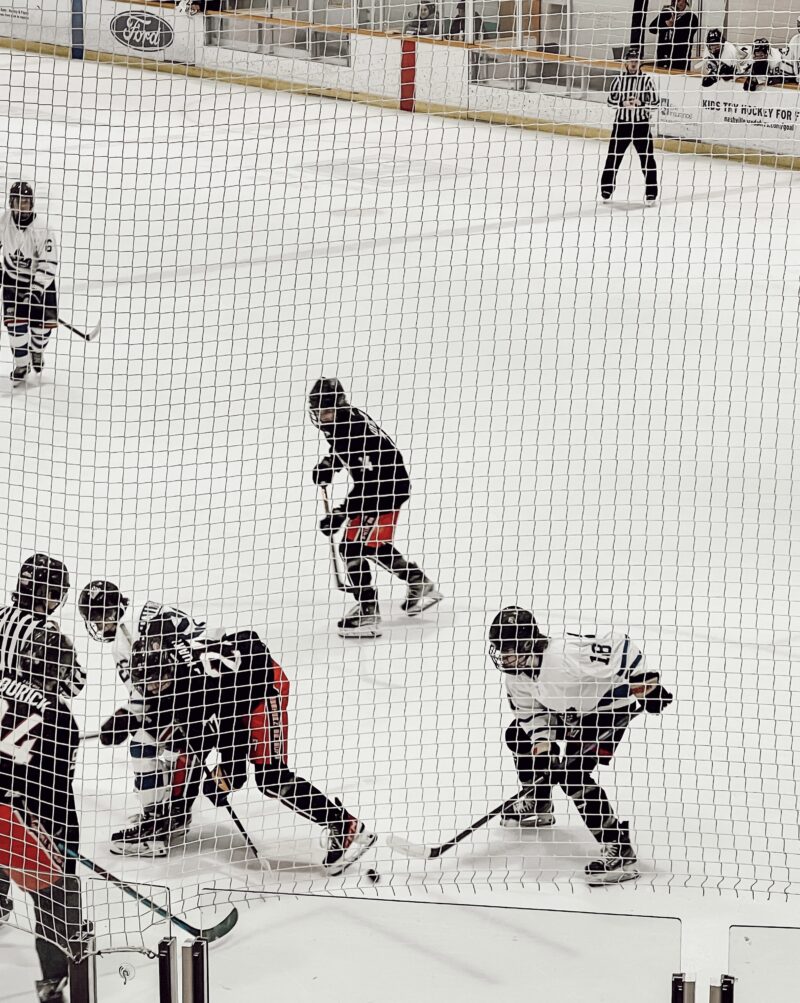 Part of why our week was so crazy is that this boy played 7 games in a local tournament. It was so much fun watching and I am always impressed with his focus and dedication. There is nothing better than watching your child do something they love. Even if that means your life feels like a time warp for days on end. It was also fun to reconnect with friends from California who were in town to play.
DARLING DRESS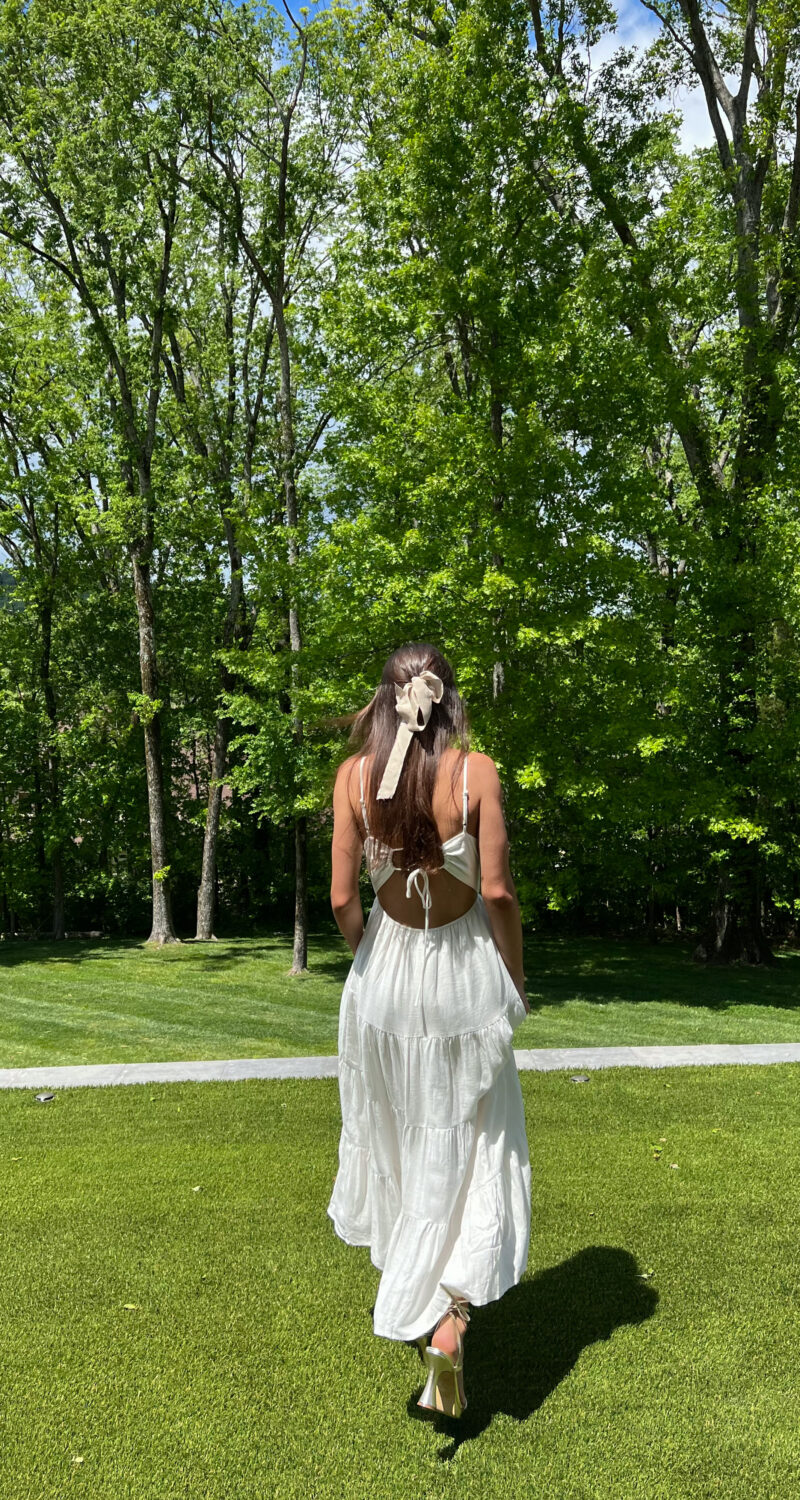 My daughter went to event this weekend that required a white dress and this one is so pretty. In fact, I am hoping to borrow it. It's currently sold out, but if you put your email in you will get a restock alert. It's darling! Loved it with the gold heels. I also really like this pair (on sale).
YUMMY SALAD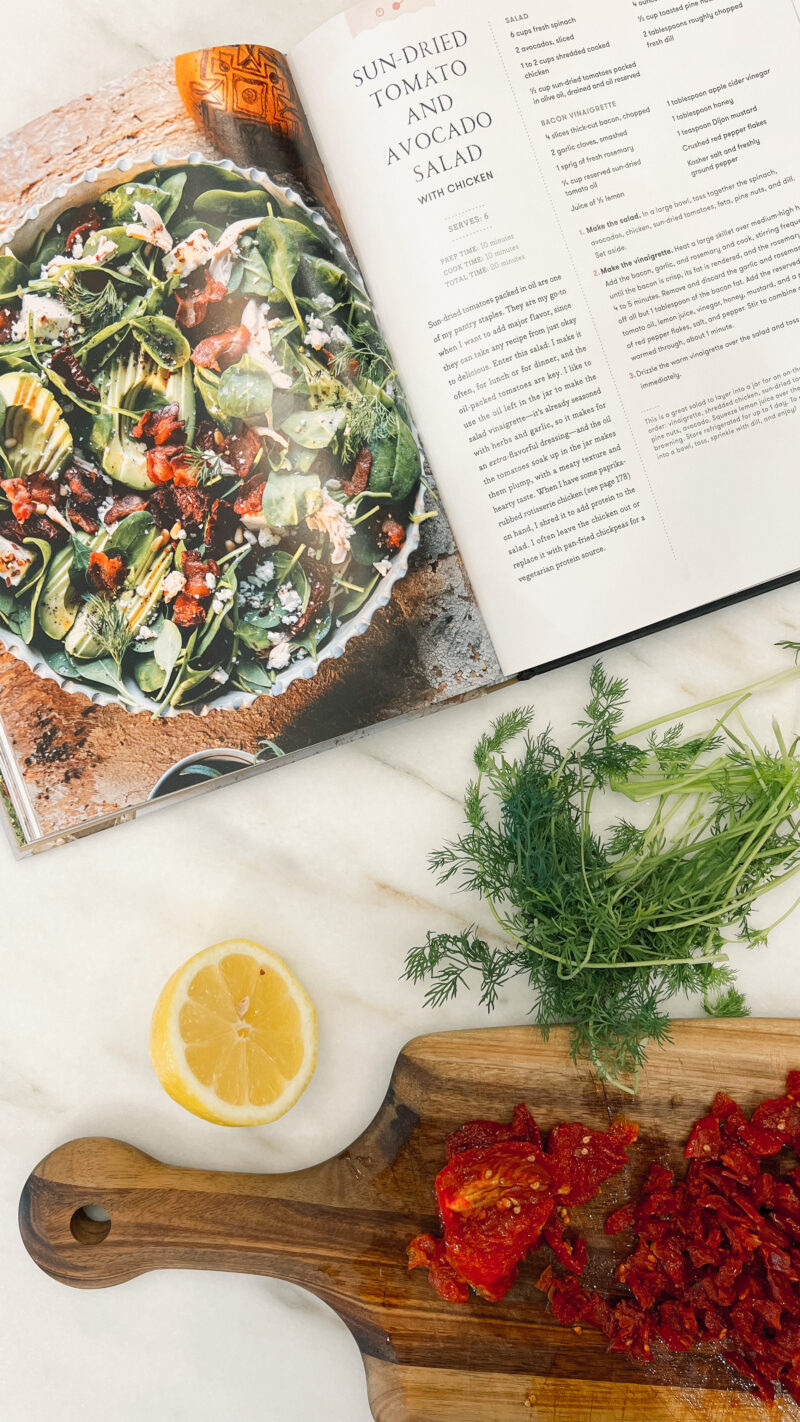 This is a scrumptious salad recipe. I made it without the protein as it was a side dish. I made the mistake of not tossing the salad in the dressing. Just drizzling it over the top is not the way to go. But I will absolutely make it again. And better yet, it kept for the next day and I had it on a piece of sourdough bread with an over easy egg for breakfast. I use the Super Simple cookbook from Half Baked Harvest regularly.
SPRING WELLNESS CHALLENGE UPDATE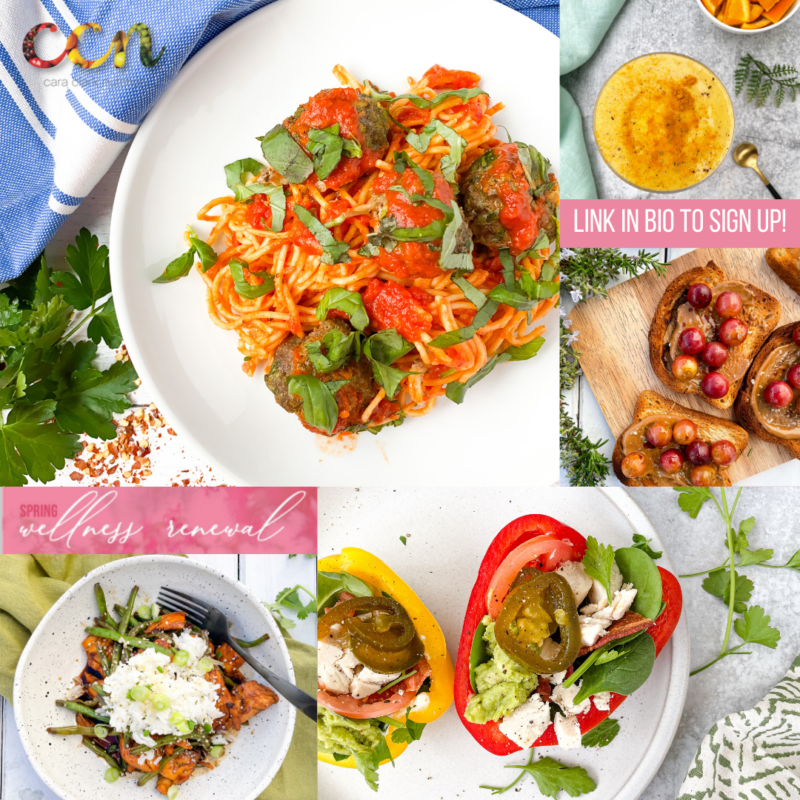 Where are my Spring Challenge buddies? Ladies, I wish I could say I am nailing it, but I'm not. I was doing so great for week one and then the wheels came off. Mainly because we were in hockey rink for hours upon hours every day. How are you doing with the challenge? I really hope you are doing better than I am. But instead of beating myself up, I know that I have the meal plan and recipes and can get back on track.
ODDS AND ENDS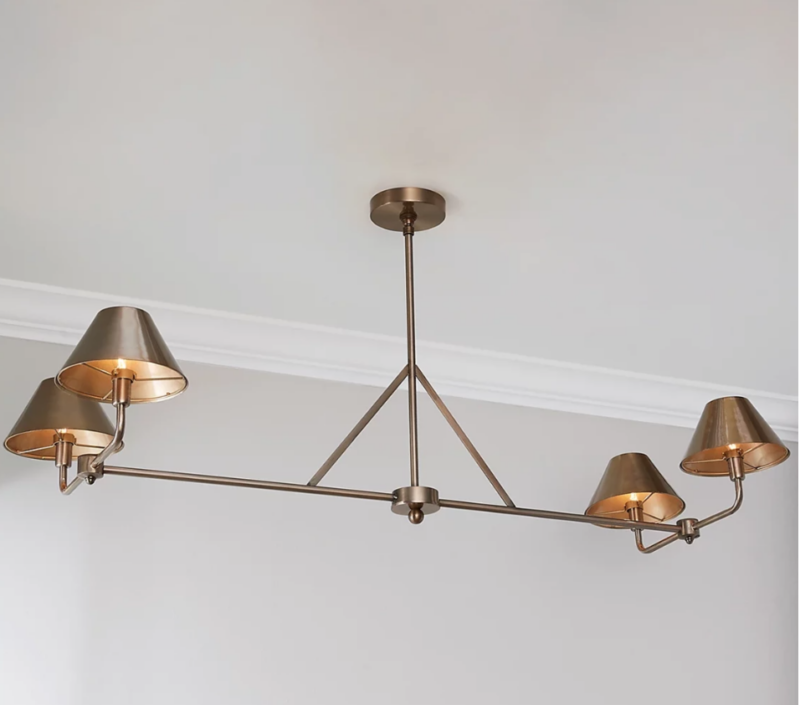 Lastly, I came across some fun finds and sales you might want to know about so I will share them below.
It's going to be a great Monday. Let's do this girls. As always, thank you for stopping in.