Good morning. With summer in full swing are you enjoying time at home or on vacation? So many people we know are in Europe and I am living vicariously through their photos. If you are there, savor every second as the trips look glorious. We are sticking closer to home and exploring more of Tennessee. Here is a recap with our Monday Morning Wrap Up.
HIKING FRIENDS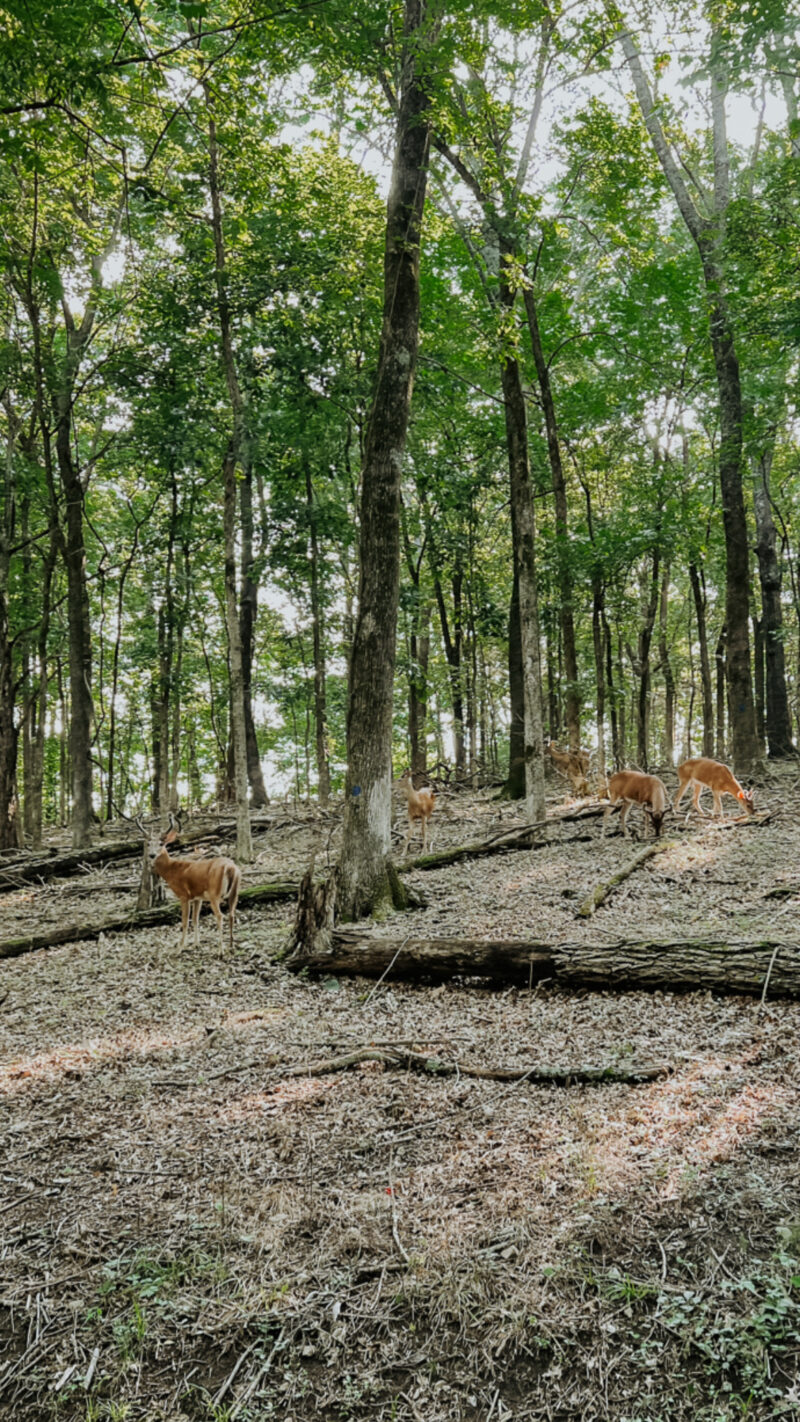 Percy Warner is a fantastic place to hike and you just might meet some friends along the way. My son was running the steps with his hockey team while these cuties were on the hiking trail. We love to hike but with the temperatures warming up, we will have to hit the trails early in the morning.
COLUMBIA, TENNESSEE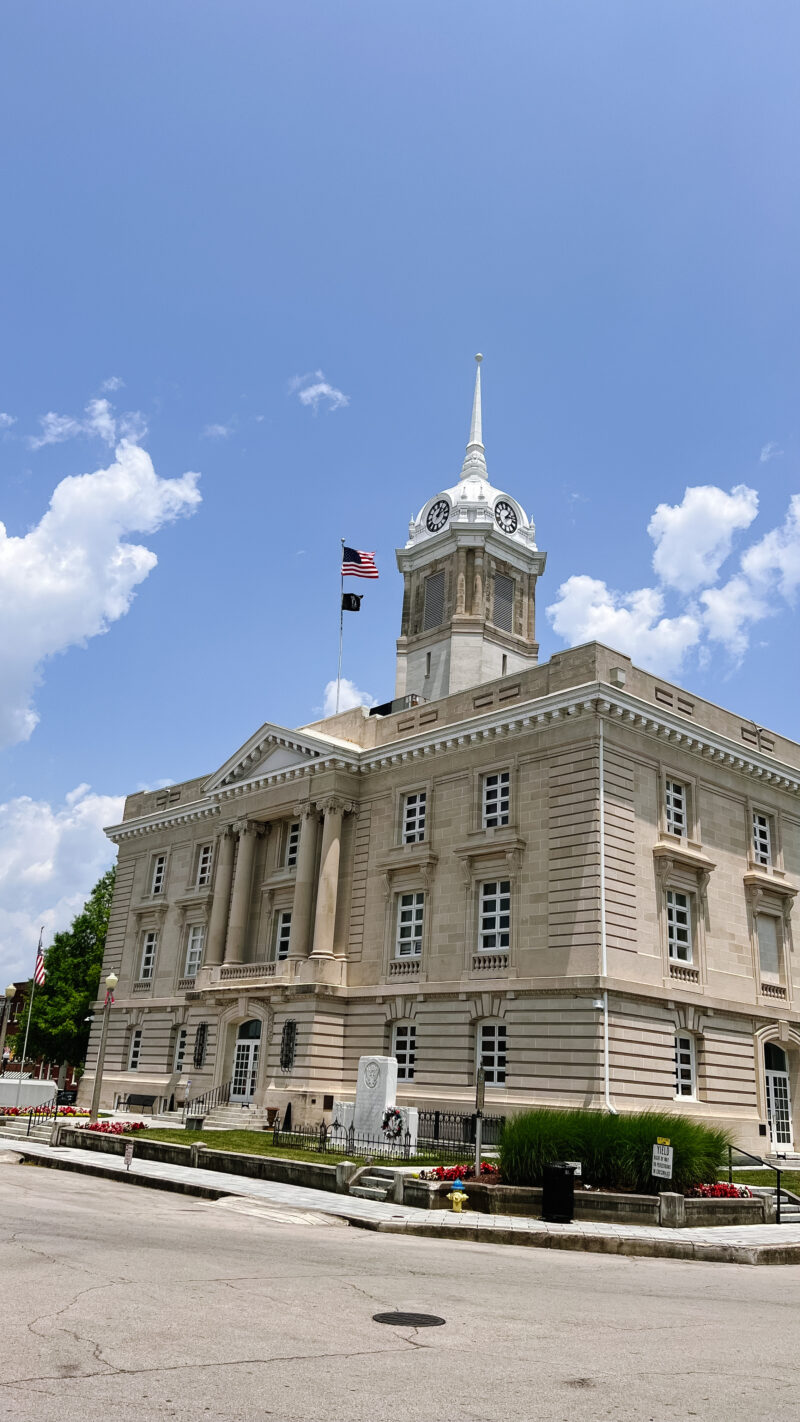 Columbia, Tennessee is just about 40 minutes from us and a darling town. We had never been but had heard it's a great spot for antique shopping. It reminded me so much of Oxford, Mississippi. Very charming and full of character.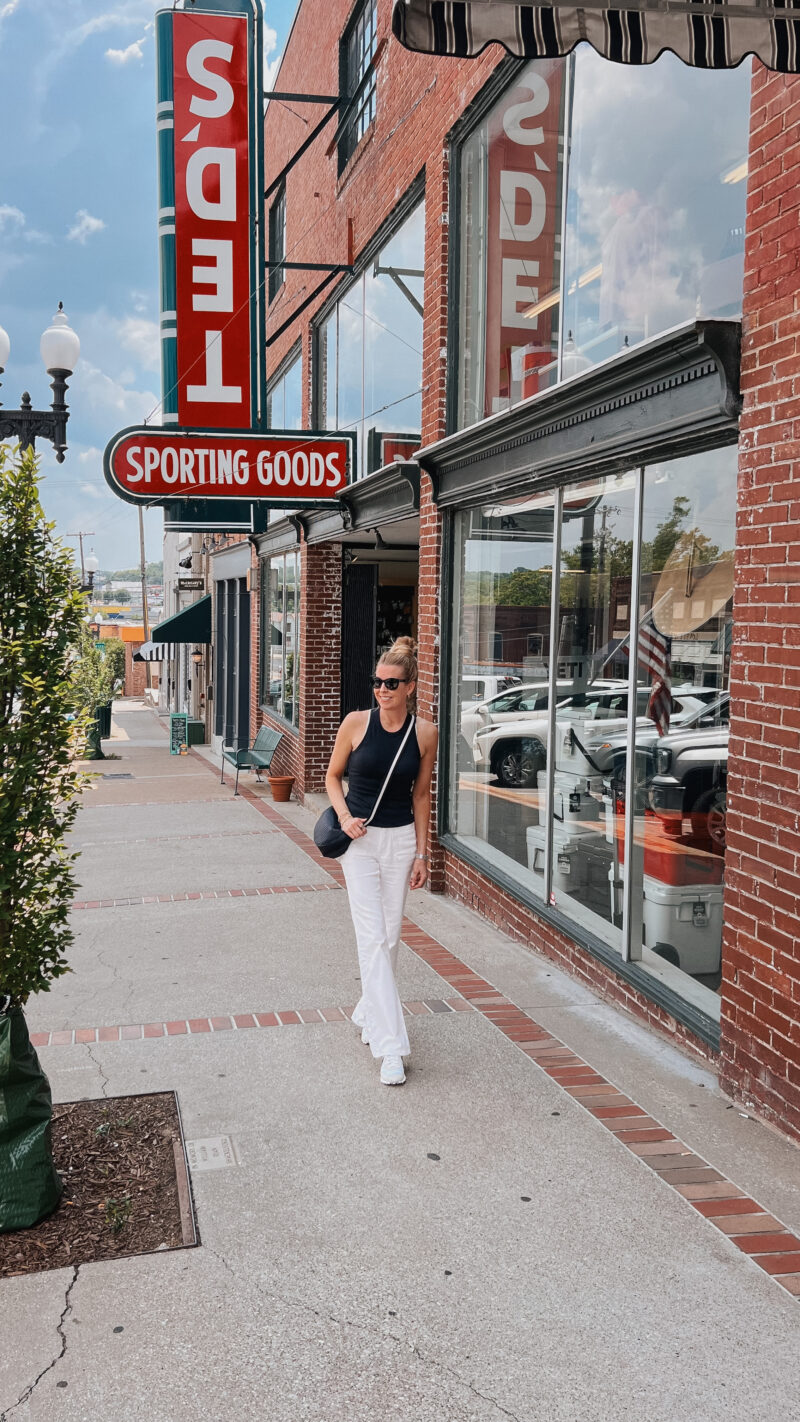 I have been wearing these Vuori tanks non-stop. I wear them for hikes but they are also super cute with shorts and pants. Highly recommend. They run true to size and are very comfy.
ALL THE MEMORIES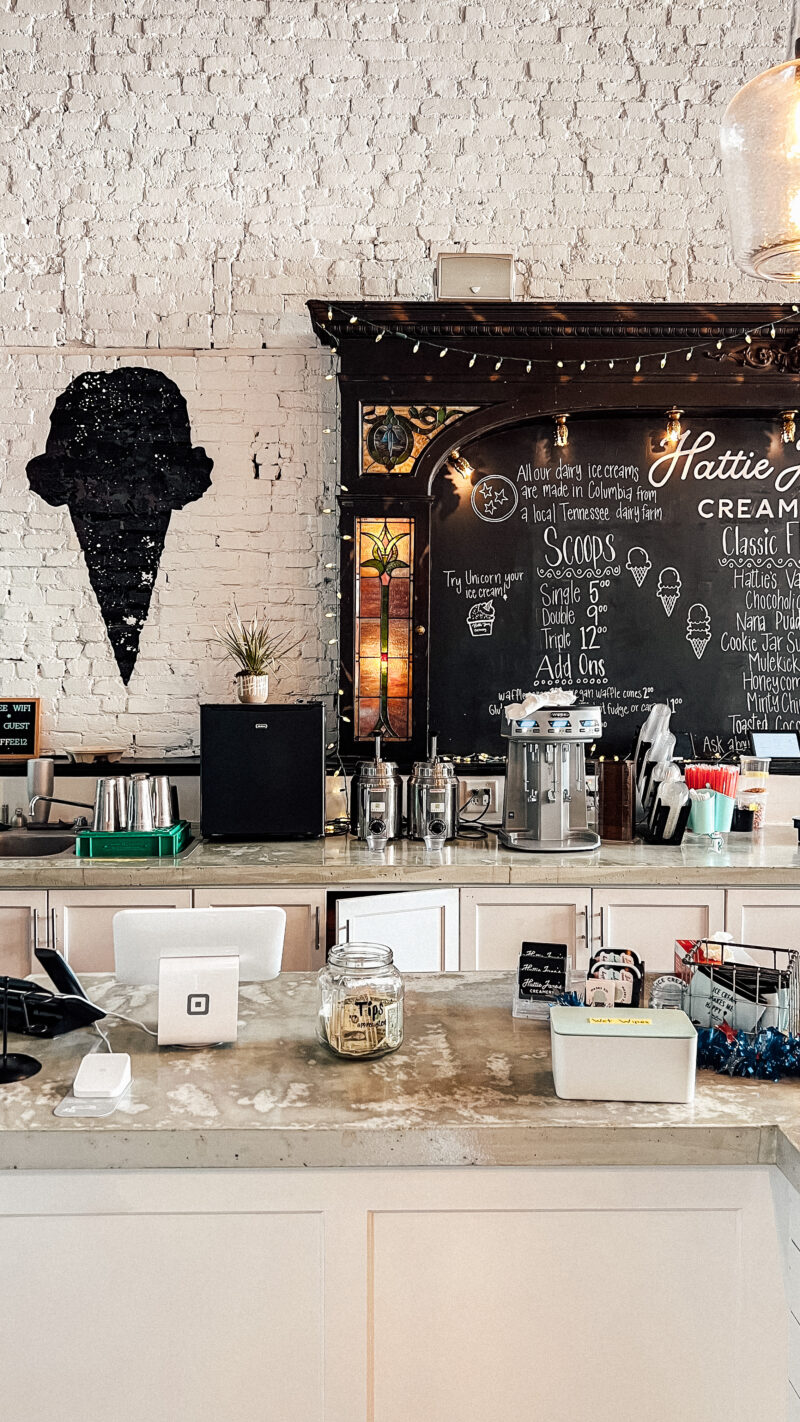 As soon as I walked into this ice cream shop all of the memories came flooding back. My dad painted an ice cream cone on my wall when I was little. He was a great artist and always personalized our rooms. This was so fun to see.
This photo stopped me in my tracks because my son is suddenly catching up to my husband. Where does the time go and how is this my baby. If you have gone through the teen phase I know you can relate. It's insane how quickly they change and grow. And can we talk about how many groceries are needed to feed them?
LEIPER'S FORK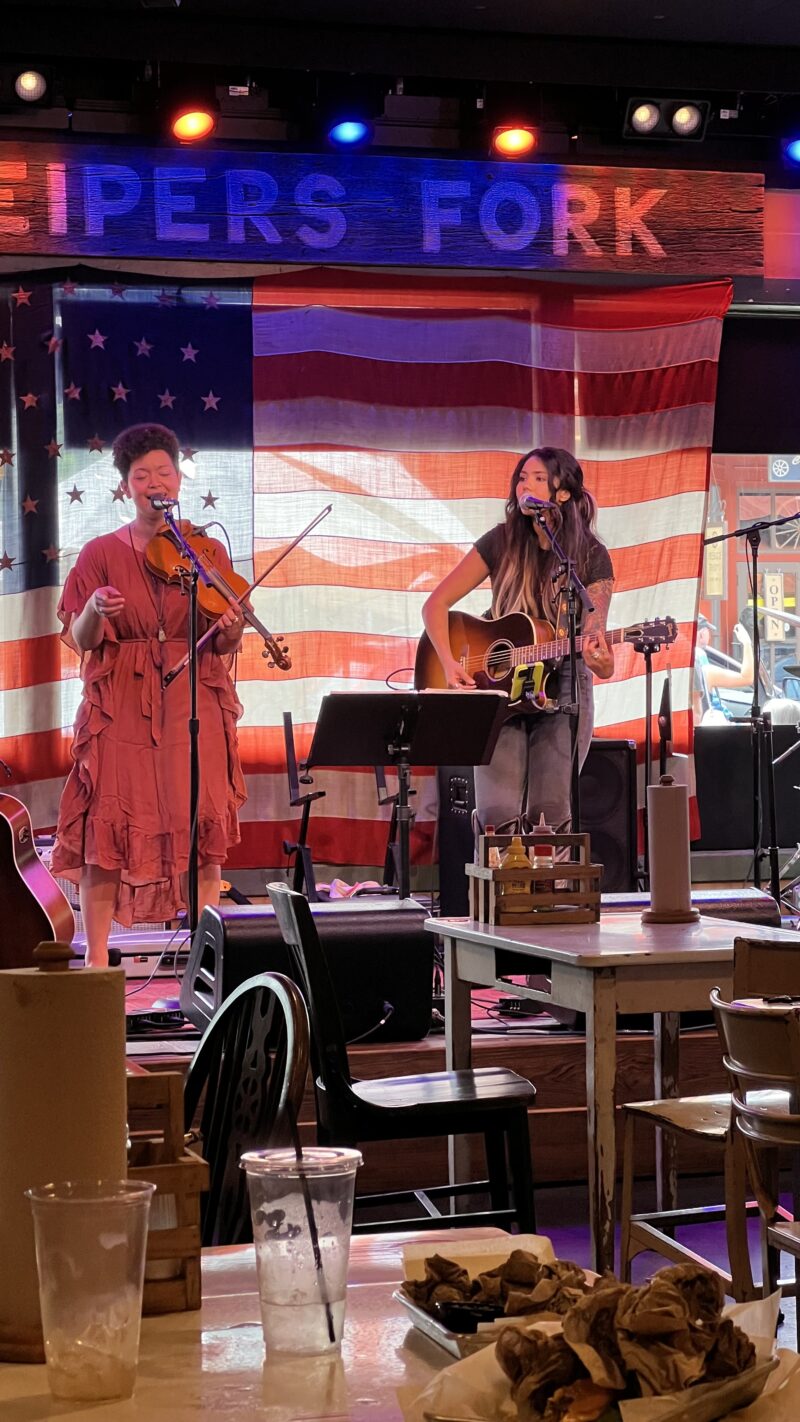 We also spent time in Leiper's Fork this past weekend. It's one of our favorite spots and always love listening to live music at Fox and Locke.
We were blessed with gorgeous weather, albeit hot, this weekend. The bright blue skies filled with puffy clouds are my favorite and a huge reason why I am in love with this area. That mixed with the beautiful land and trees. There is something very calming about the combination.
TOUCH OF LAGUNA BEACH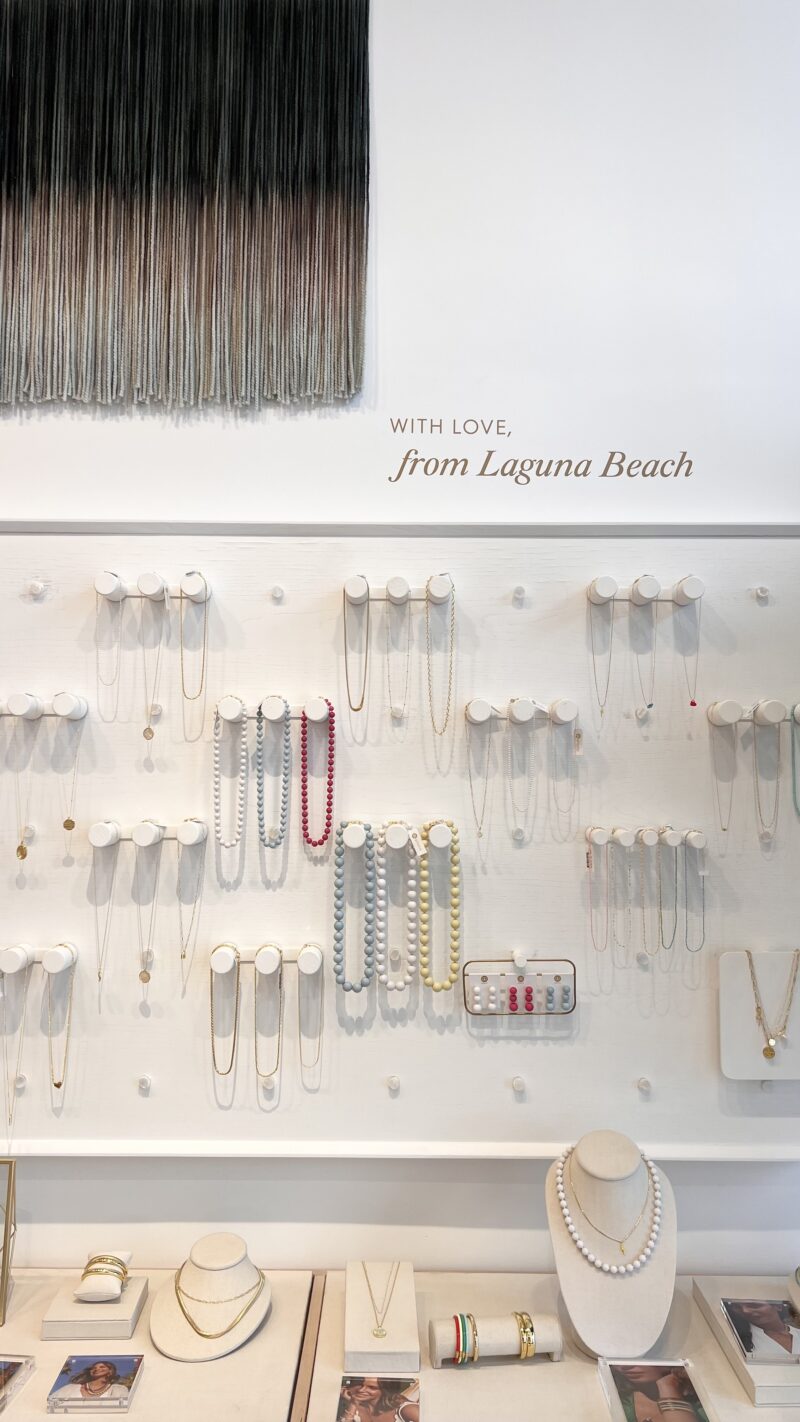 I am often asked about places to visit (post coming soon, I promise) and 12 South is a great spot. There are so many darling shops and restaurants. The surrounding streets remind me of Corona del Mar in Southern California. Gorjana (based out of Laguna) is one of our favorites. Beautiful pieces and they will replace/fix any piece if something goes wrong. Love that.
This week I am diving into some very quick DIY projects. In fact, I will be sharing more about those things we all put off. I am hoping to turn over a new leaf and knock out one quick project at a time. Maybe you'll join me!
If you missed this week's Saturday Shopping post, you can get caught up here. These were the most popular pieces:
Wishing you a really great week. Can you believe the 4th of July is just around the corner?