How was your weekend? The house is so quiet this morning. While the kids started back to school last Friday, they only had a half day so it feels strange to have them gone all day. My boys were gone for two full days of hockey so we are definitely back into the routine. Although it will take some time to get into a rhythm. Do you feel that way at the start of the school year? The Monday Morning recap includes our favorite cookie recipe so be sure to check that out.
13 YEARS OF RAINBOW CAKE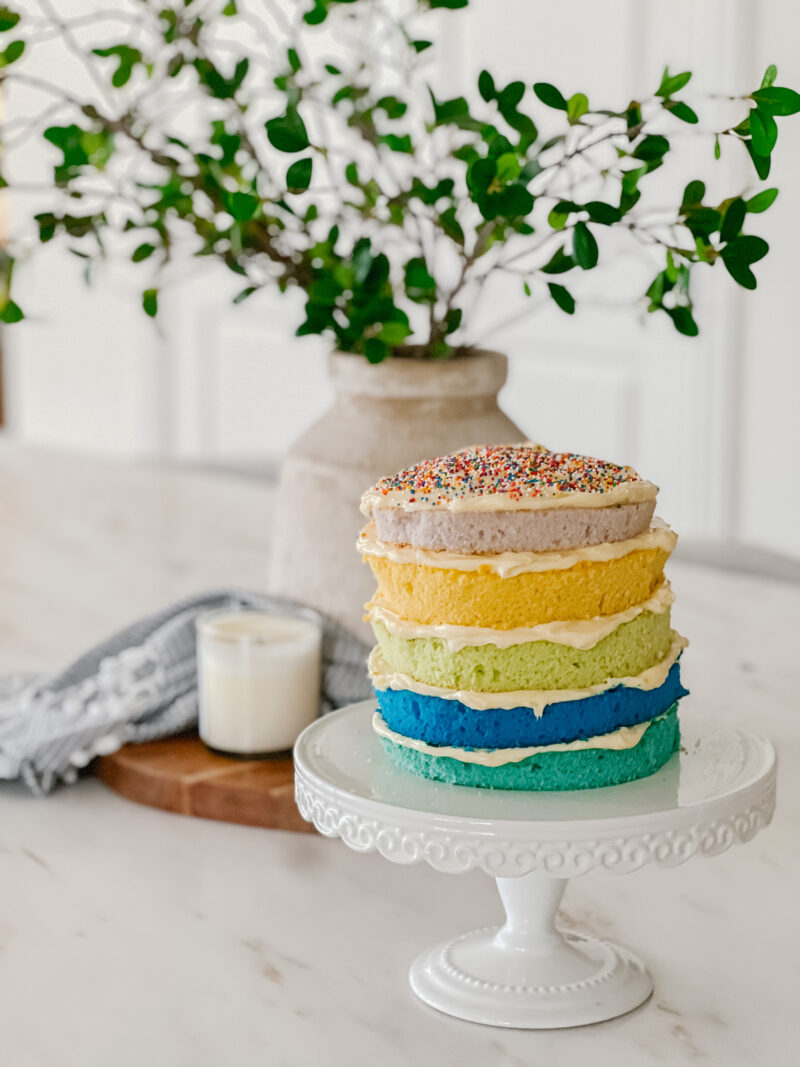 We started the rainbow cake tradition when my daughter started kindergarten and our son was in his first year of preschool. It's mind boggling to think it's been 13 years. Each year it looks a bit different but the tradition stays the same. We make it (now they make it) the day before school and then we cut into it when they get home from their first day.
SOMETHING TO COUNT ON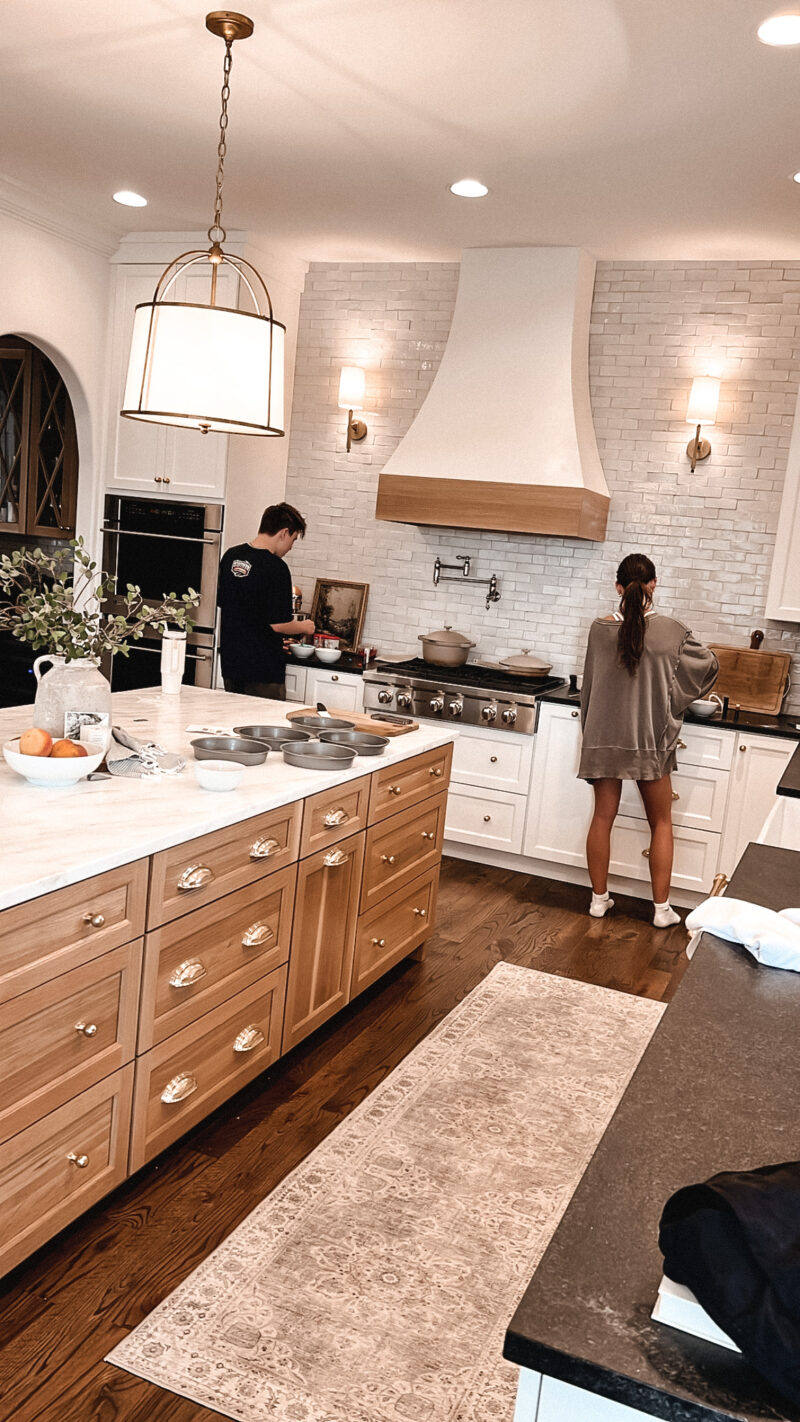 Making this cake has been something to look forward to and I believe that traditions offer children a true North. There is something about being able to count on something as well as the anticipation that is quite special. We don't have any secret recipe. We use two box cakes and divide them into five bowls. Add coloring and then pour into cake pans. I tried making it from scratch one year and the kids weren't impressed. We have found that if you use egg whites (and not the yolks) the colors stay more true.
Unrelate to cake, we had lots of questions about this runner. It is fantastic and we highly recommend it. It's non-skid (no pad required) and is soft underfoot. It has spot cleaned like a dream. It comes in other sizes and would be neutral enough for any space.
PERFECTION ISN'T THE GOAL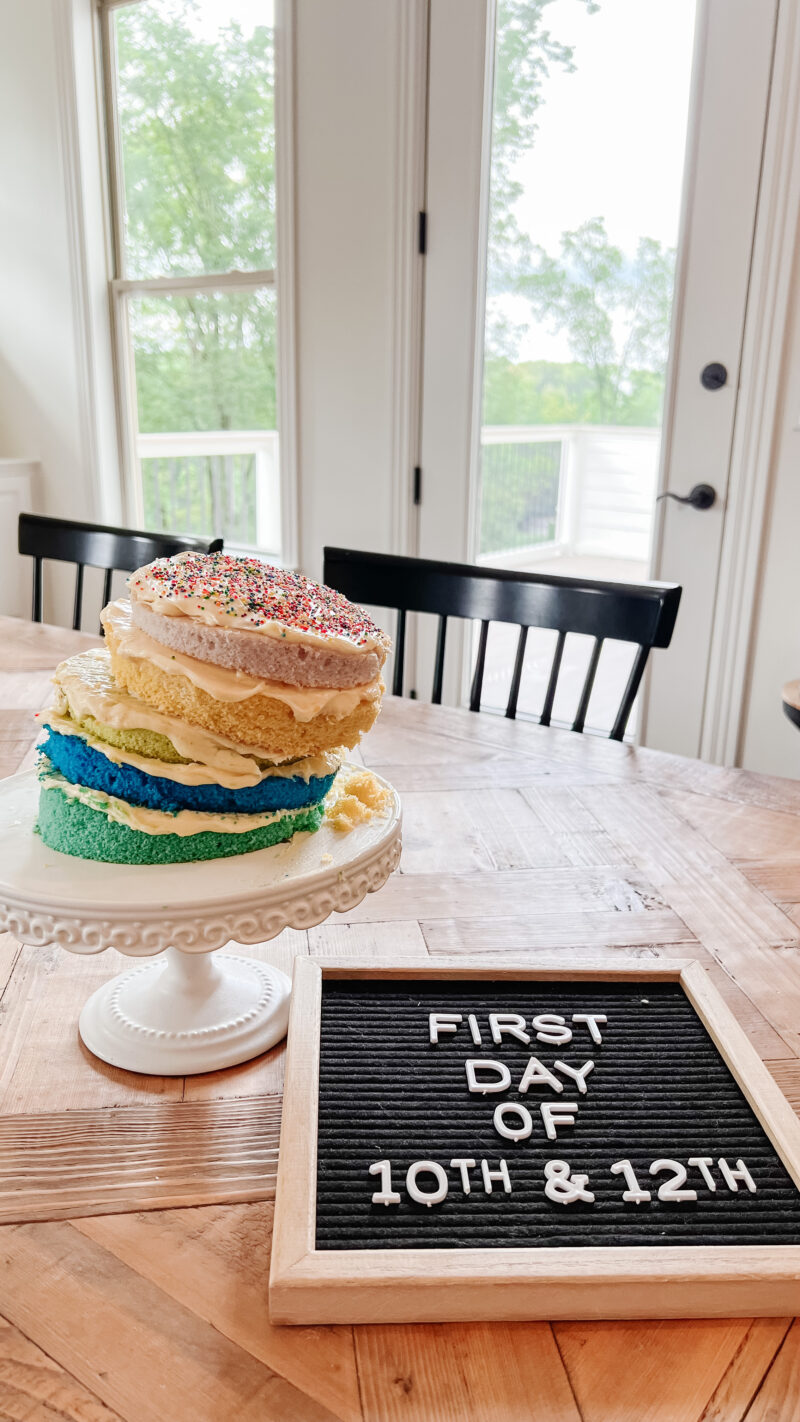 This was a first. We couldn't stop laughing when we saw the cake the next day. I think it's because the bottom layer was uneven so the weight of it made it topple over. I was able to upright it a bit and it certainly didn't change how it tasted. Plus we will always remember the year we had the leaning tower of cake.
FIRST DAY OF SCHOOL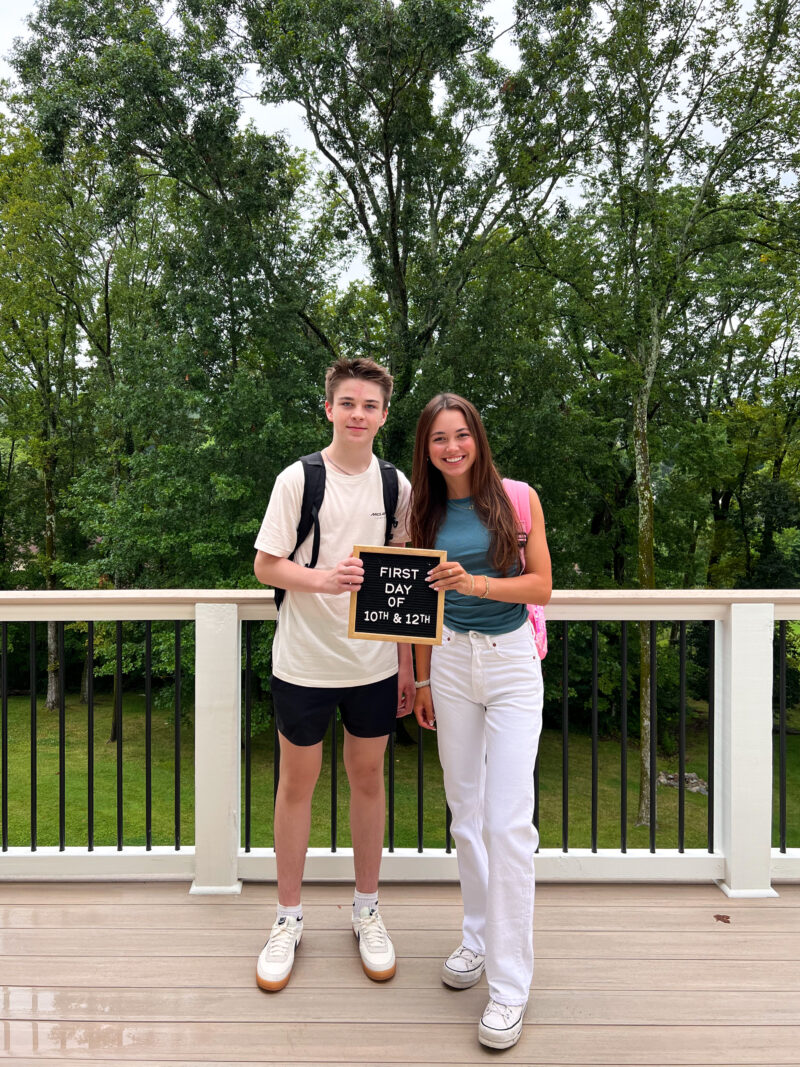 So many emotions over the start to this year. I am beyond excited for my daughter and all that she will experience this year. I am also heart broken that we are already here. What a mix of emotions (like most of parenting, right?). And so proud of my son and his willingness to balance a rigorous school schedule and travel hockey.
It also feels like a good time to share this post from last year. I wrote a message to our teens and after re-reading it, it applies now more than ever.
*My daughter's top is a cute one. Similar pants can be found here. My son's shoes are my favorite.
EASY DATE NIGHT IN NASHVILLE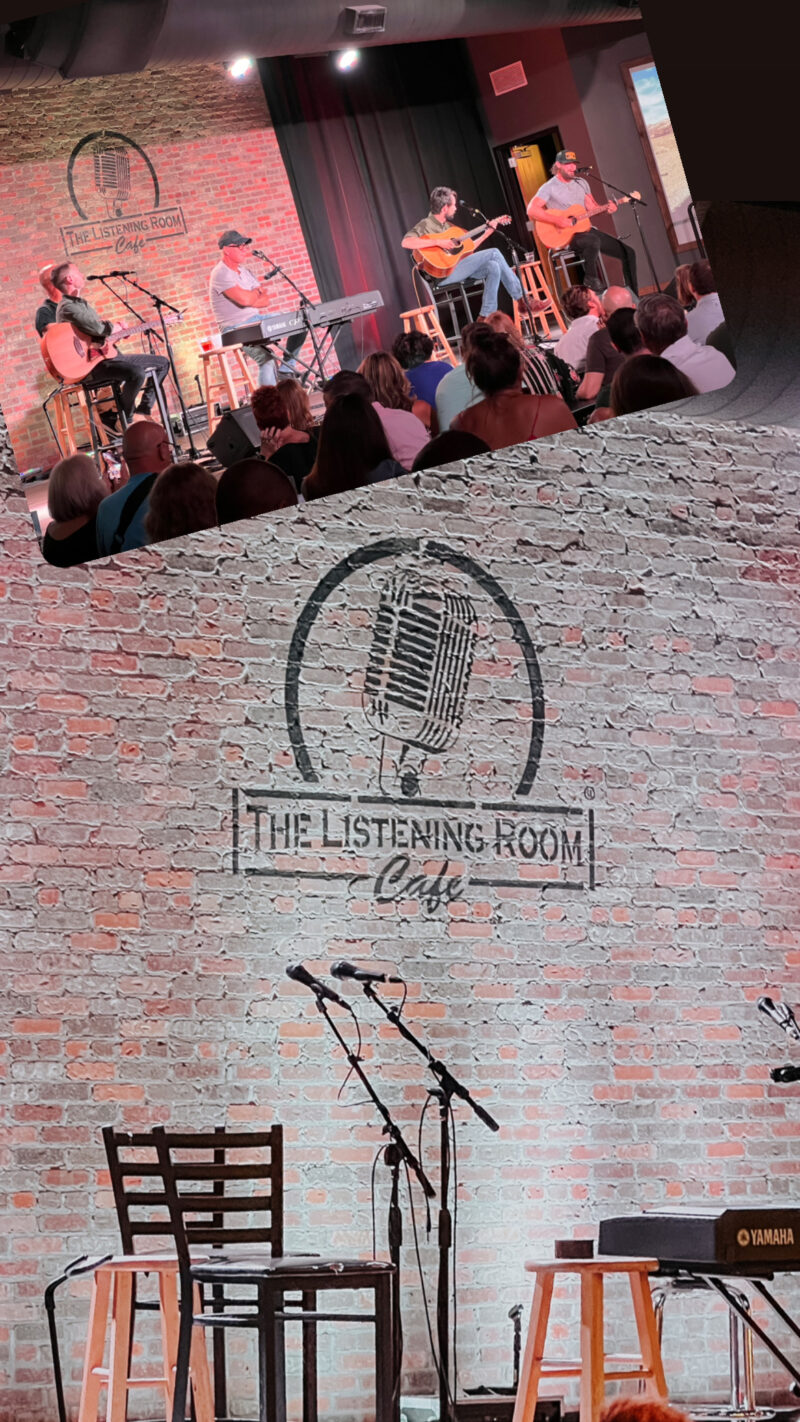 It's no secret we value date night and if you live in the area, The Listening Room Cafe is so great for a night out. We saw Phil Vassar who was absolutely incredible. And a shout out to my friend Leslie for letting me know he was playing. You can typically get tickets last minute and the show is about 90 minutes. So all in all, it's not a long night and live music is just so good for the soul. A must do when you visit from out of town.
BEST COOKIE RECIPE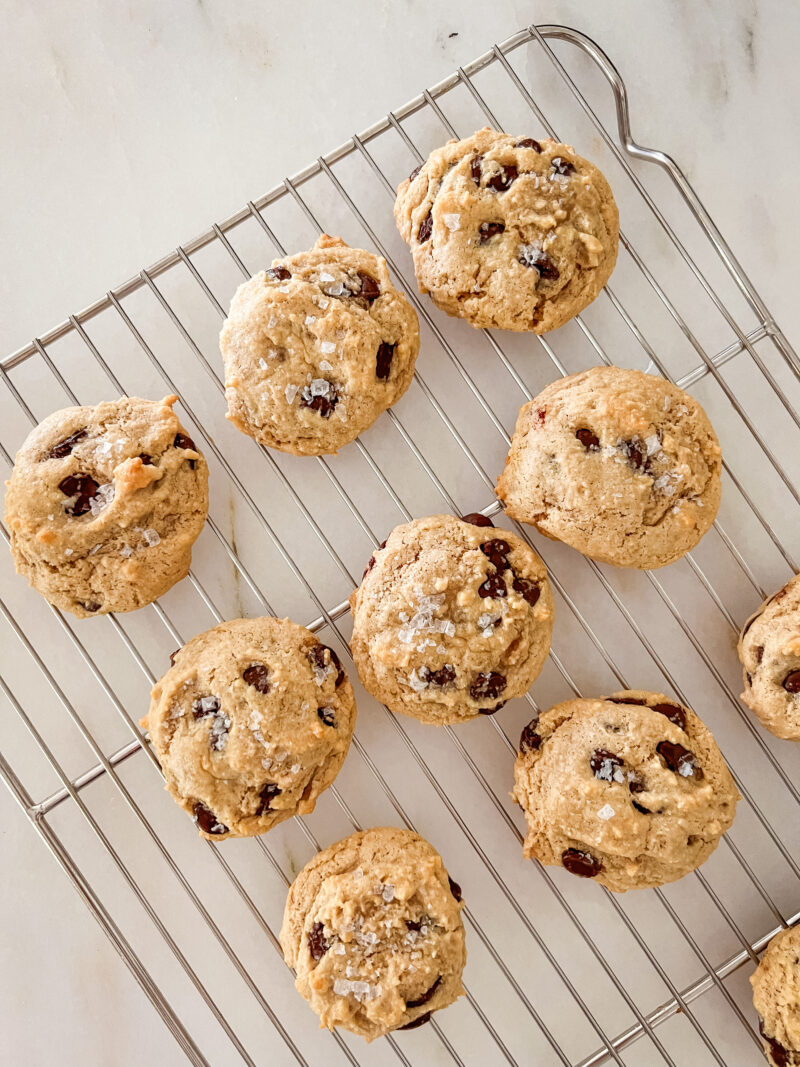 These cookies!!! You won't believe the ingredients and they stay soft for days. Warm one up for about 3 seconds before eating . . perfection. Let me know if you try them. If you missed this week's Saturday Shopping you can get caught up below. I hope you have a really great start to your week.