Good morning. So thankful to be enjoying Fall break with the kids. It's nice for everyone to have a break and just relax. The past few days have been pretty special with some unique adventures and memories being made. Sharing life lately with the Monday Morning Wrap Up.
FALL TEMPS ARE HERE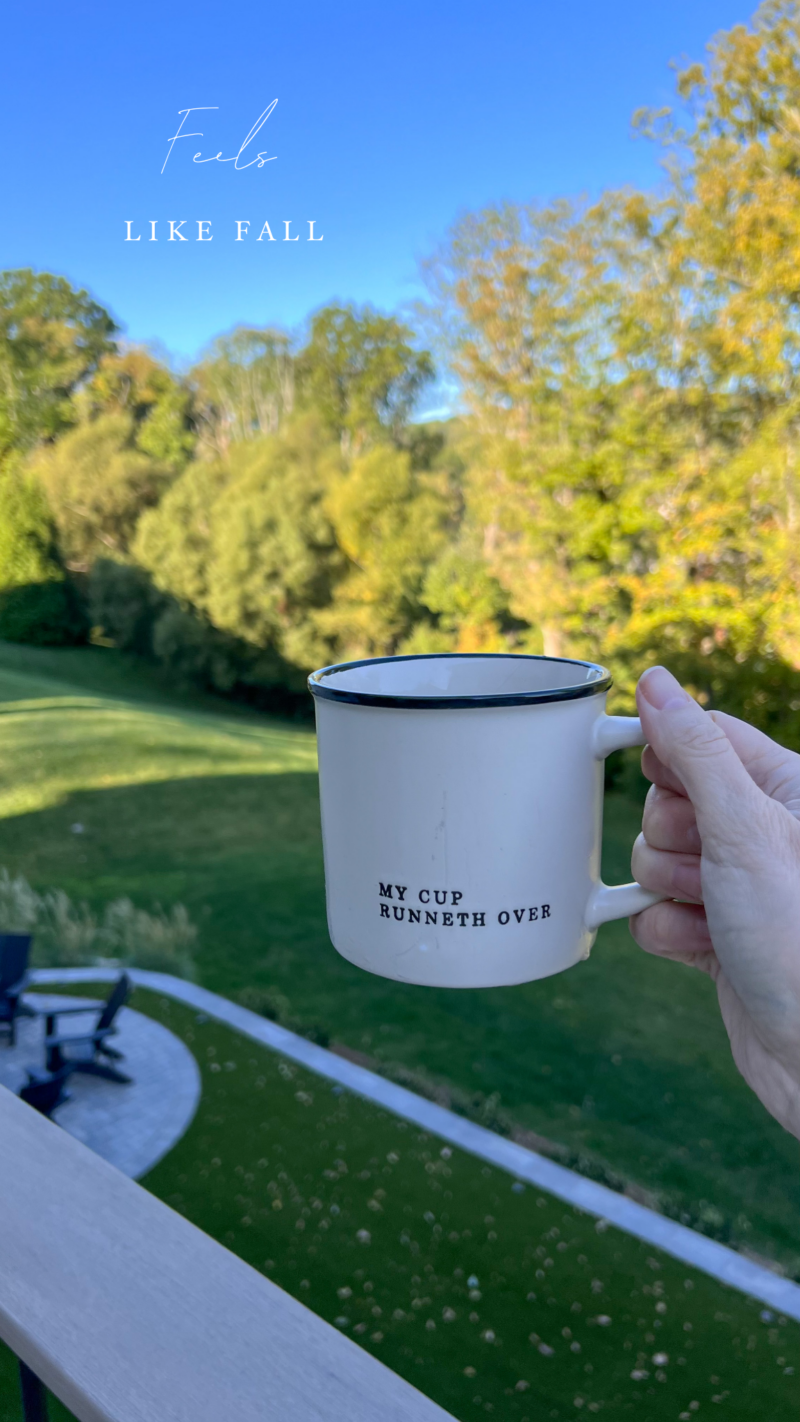 There is no question Tennessee weather is a bit crazy! We went from temps in the 70s to waking up to 47 degrees just like that. But it feels really wonderful to put on a big sweater and wrap up in a blanket for our morning coffee. The change in temperature is also getting me in the mood for the holidays. How is the weather where you are?
*I bought my mug locally in Franklin and I haven't found it online to link. I'll let you know if I do.
LEIPER'S FORK
If you ever come to Nashville, a drive out to Leiper's Fork is well worth it. Beautiful small town and the most charming downtown street. Wines in the Fork is a beautiful spot to enjoy live music and a glass of wine.
CREEK SIDE DINNER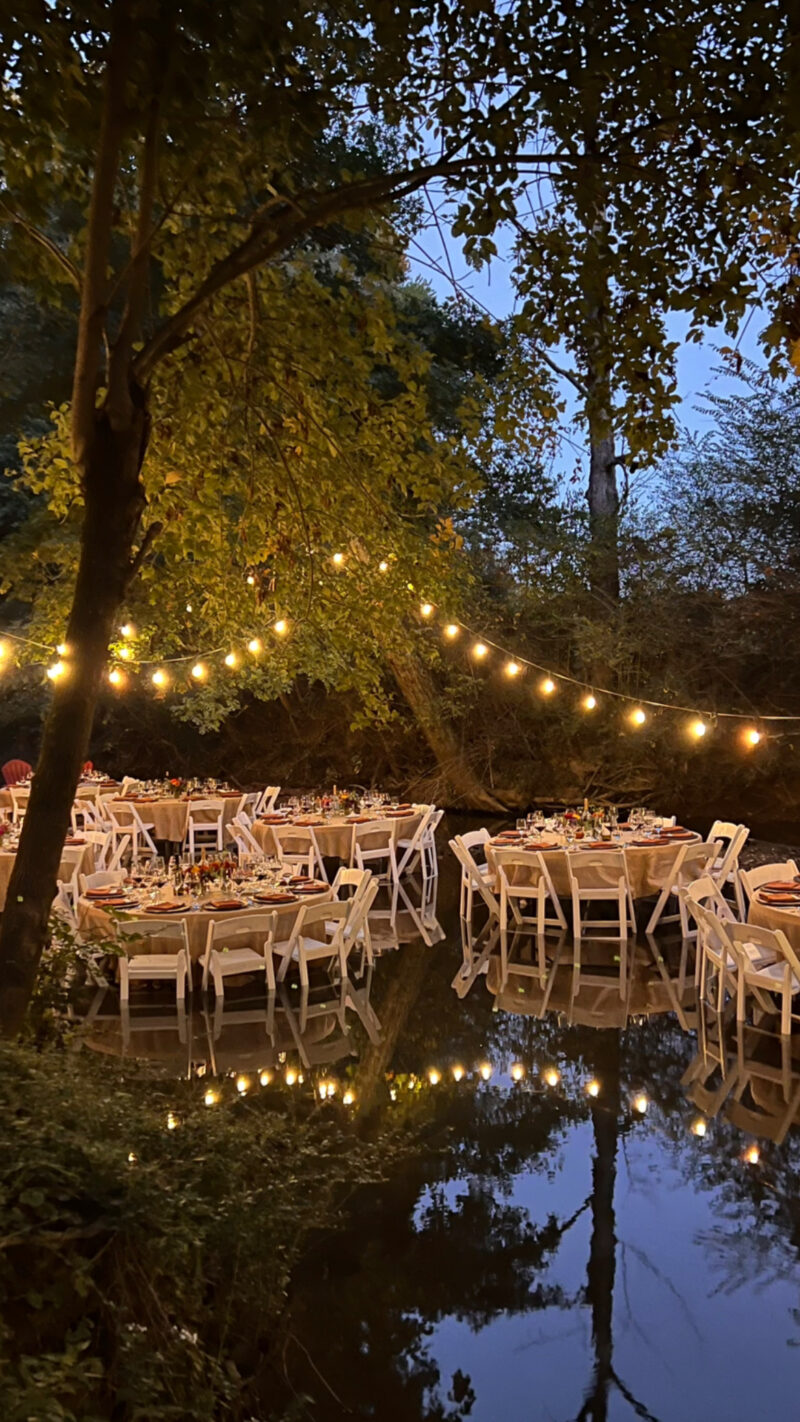 Wines in the Fork also put on creek side dinners that are magical. This past Saturday night they had a Food network chef that created a 4 course meal alongside her husband. Her daughters serve everyone and it's a night to remember. With chilly temps bugs weren't an issue and we loved every second of the evening.
RAINBOOTS FOR THE WIN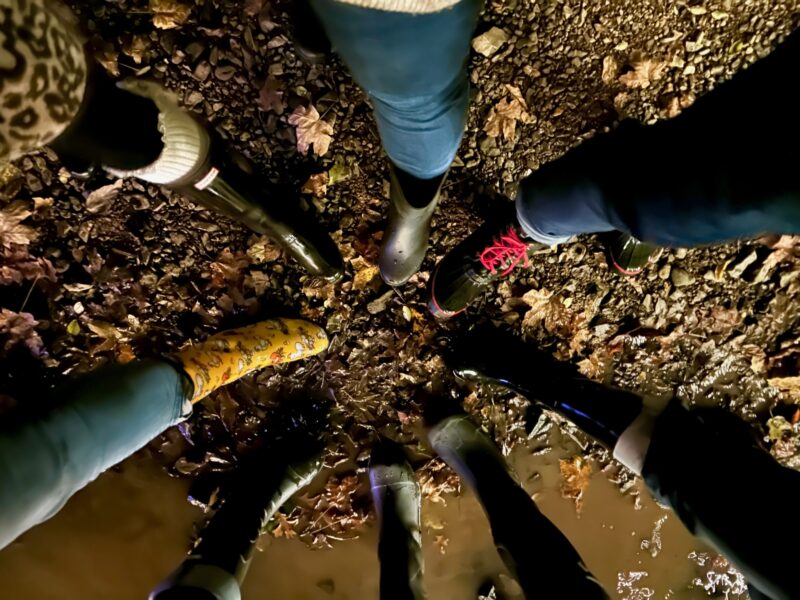 Feet stay nice and dry with the rain boots. It's just such a special sight to look down the creek and see all of the beautiful tables. Thankful for quality time with friends and a lovely way to kick of Fall break.
AHI BOWLS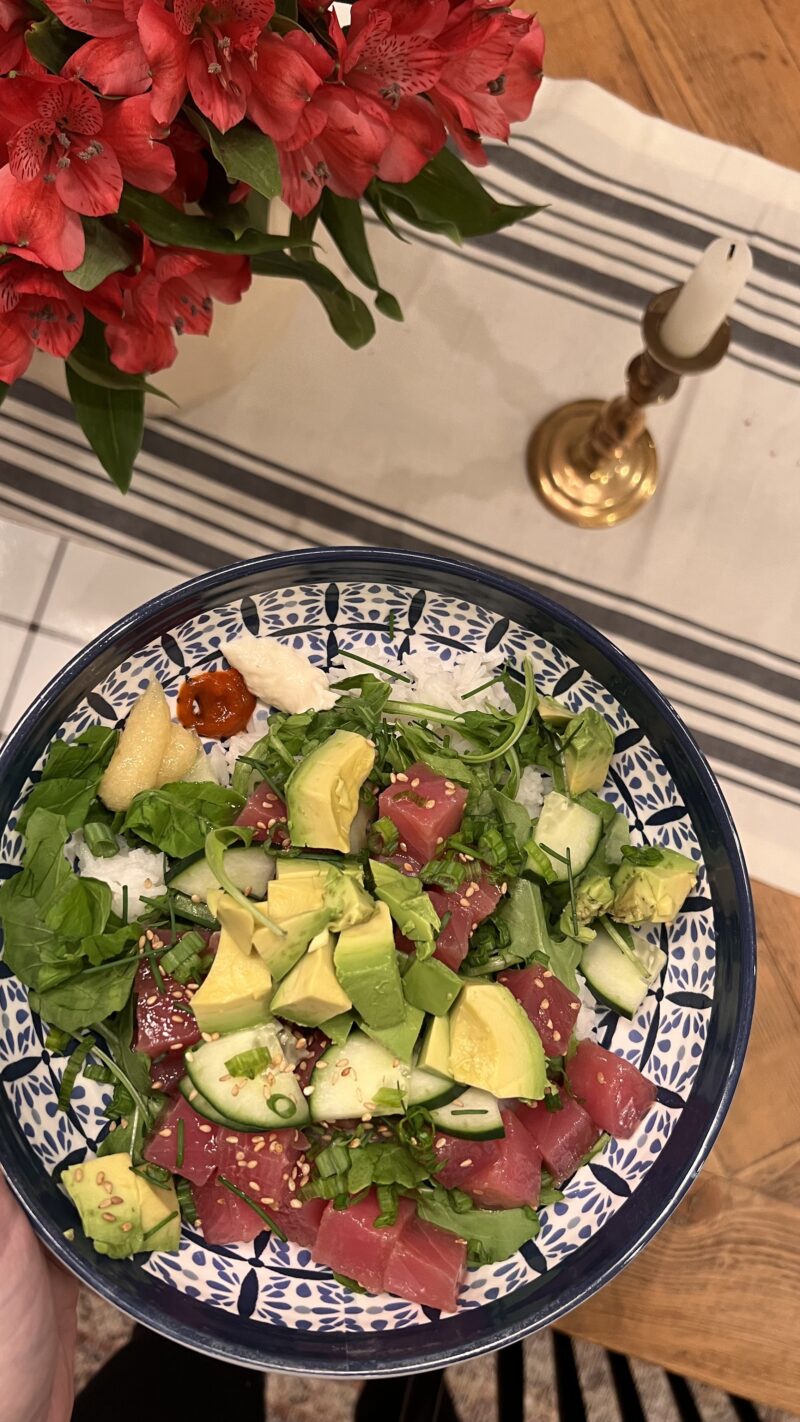 This is one the menu once a week over here. We get our ahi from the Farmers' market and love to add fresh ingredients. We've been trying our hand at growing arugula so that is always nice to use, too. If ahi isn't your thing, these can easily be recreated with a different protein. Bowls are my favorite Friday night dinner when I'm not in the mood to cook. Easy and everyone can customize their own.
BACK IN STOCK – BEST SELLER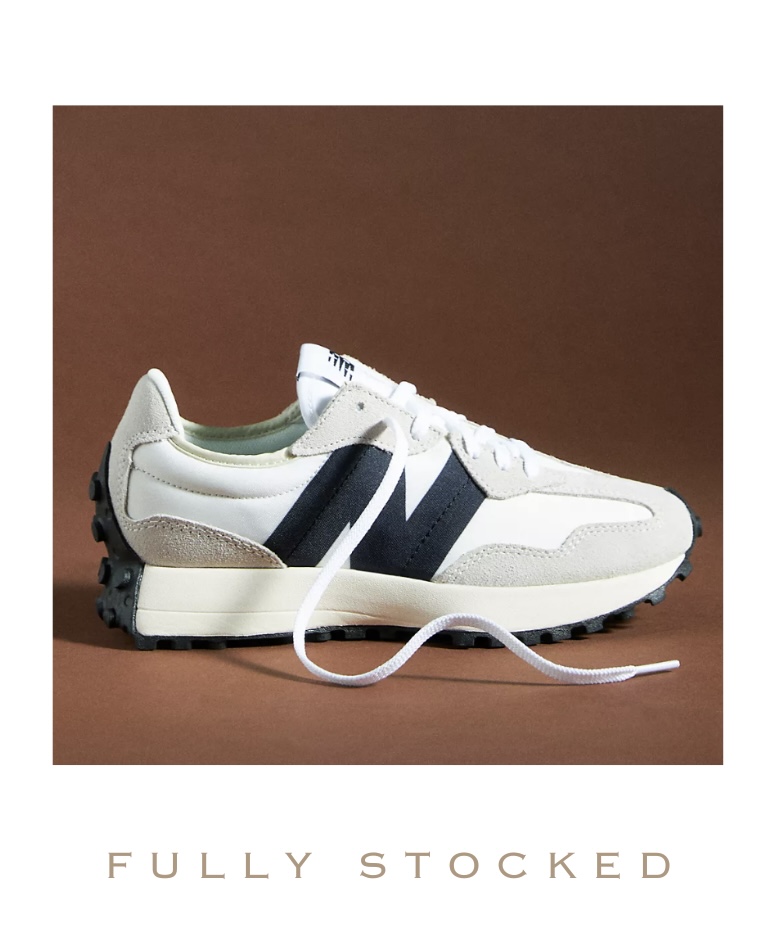 These New Balance sneakers are so cute and back in stock. And definitely a best seller. If you missed this week's Saturday Shopping post, you can get caught up here.
GIRLS' NIGHT IN MENU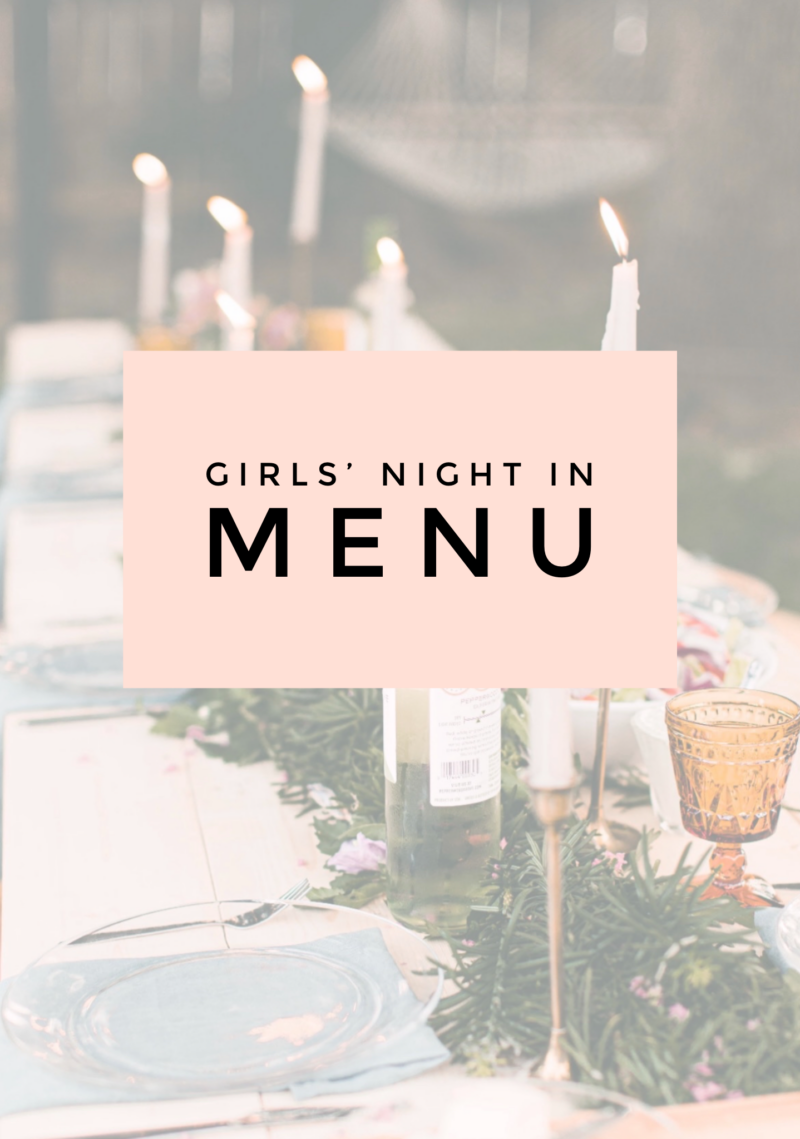 We've been talking about hosting friends on Instagram. It's been wonderful opening up the conversation about all the things that hold us back from inviting people into our home. With a world that can seem so divisive, it sure is nice to come back to the simple gift of gathering with friends. In case you missed it, I put together a tried and true menu of recipes you can use to invite a couple of your gal pals over. I hope it encourages you to do so. The menu will pop into your inbox and you'll also be included in my weekly newsletter. If you have already signed up for my newsletter, the menu was included in Thursday's letter.
Thank you for stopping in. It's impossible not to be overwhelmed with the unimaginable suffering happening in Israel. I don't have adequate words but I hope that you will join me in praying for a miracle of peace.