Good morning. What a whirlwind of a weekend. We weren't quite ready for Monday but looking forward to days off next week. The Fall weather is absolutely beautiful right now so we are trying to soak that in before winter hits. Sharing a bit of life lately with our Monday recap.
MONDAY WRAP UP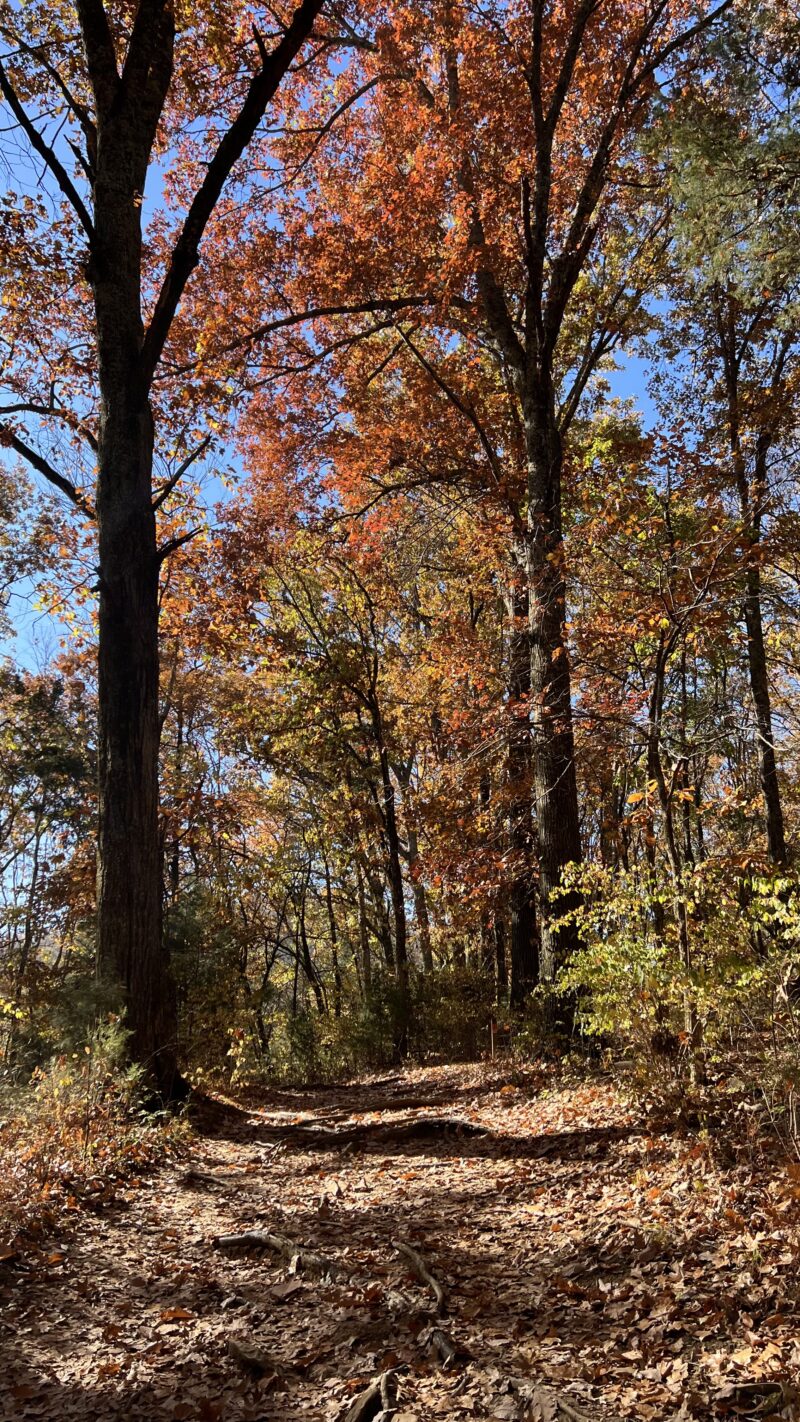 I truly thought Fall was over just a couple of weeks ago. Things looked less colorful than normal but then all of sudden the trees have exploded with orange and red and it's so beautiful. I still can't get over the beauty and am grateful for it every day. Especially hiking in the crunchy leaves. Speaking of leaves, we are very happy we bought our leaf blower. It's coming in hand right about now!
DOWNTOWN DATE NIGHT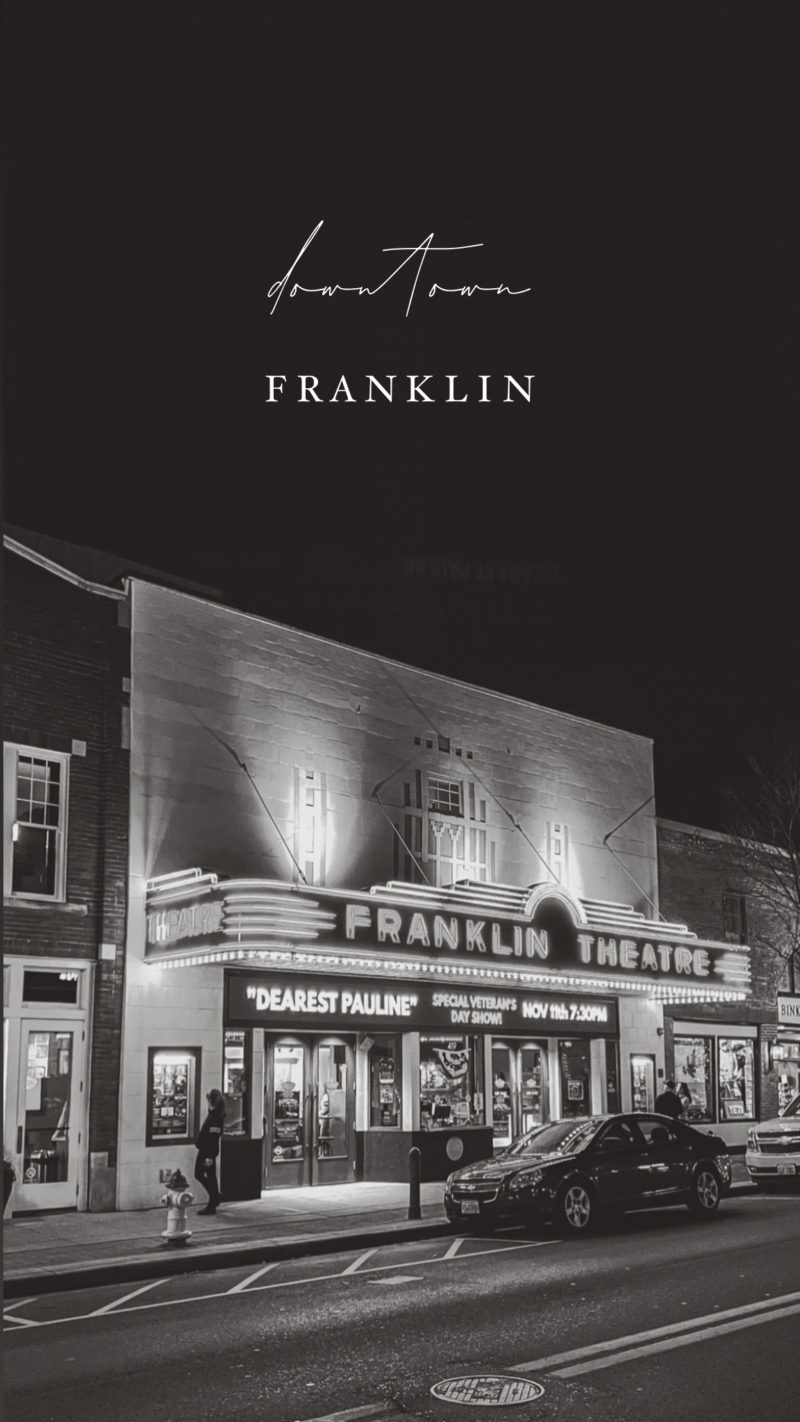 We spent Friday evening downtown. I just love when the Christmas lights begin to go up and there is a chill in the air. I remember my parents sneaking away for an evening coffee or dinner. Always appreciated them setting the example of spending quality time together. It's incredible what just two hours can do when it comes to one on one time.
OUTDOOR GARLAND
I bought commercial grade garland for outside this year. We will hang it above the door. It's great quality and I really like the warm lights. I also heard from a reader that Costco has garland for outdoors so that might be a wonderful option as well.
DREAMY SKY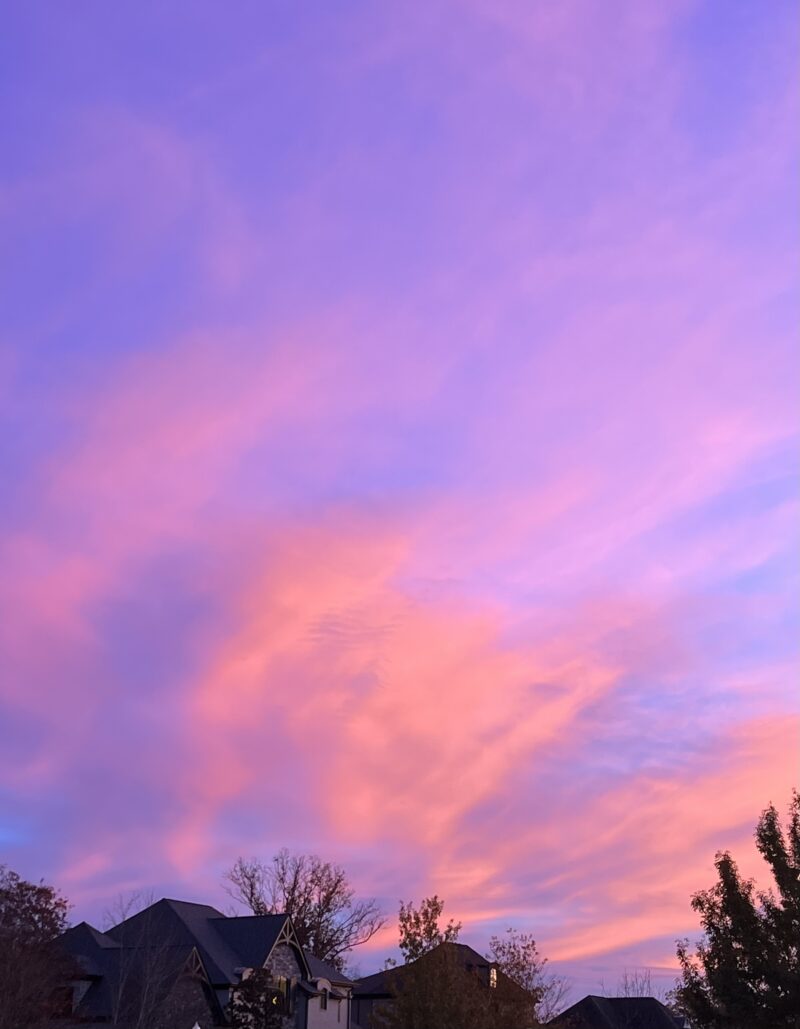 I couldn't believe the sky the other night. This is straight from the phone. Such beauty.
MOST BEAUTIFUL BLOOMS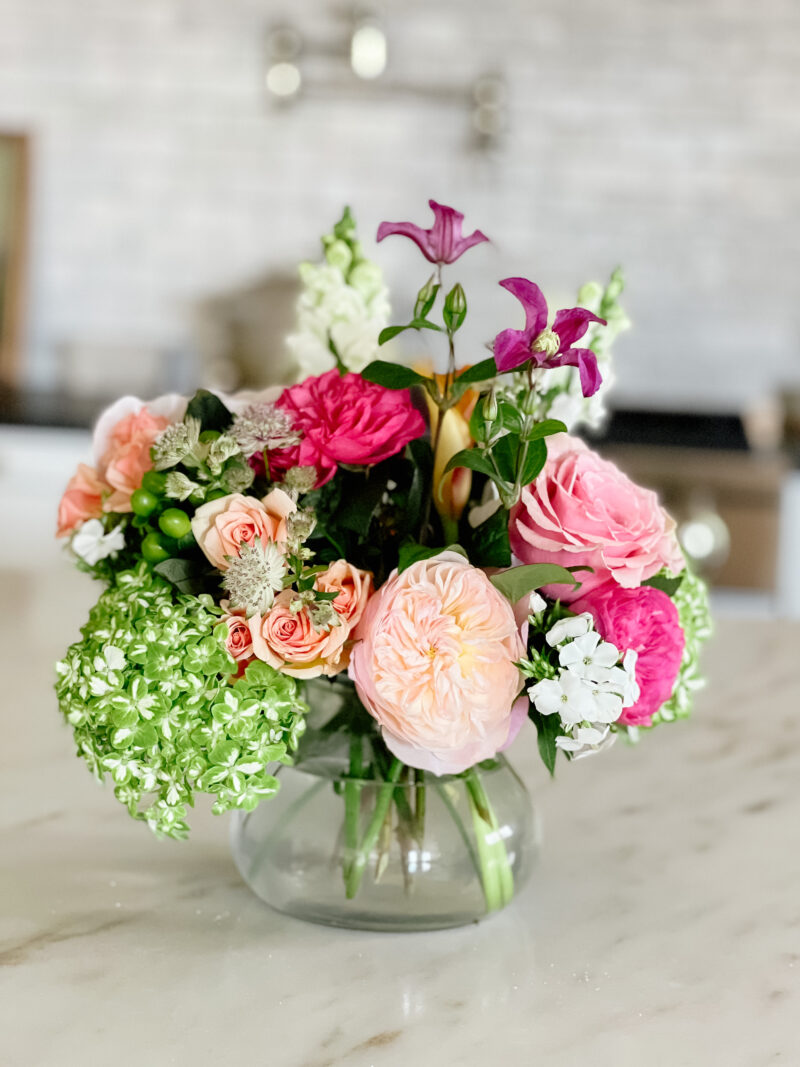 After my dear friends visited these beautiful bloom arrived. Truly so pretty. If you are local, they were from Garden Delights. I will be using them for sure.
FRIENDSGIVING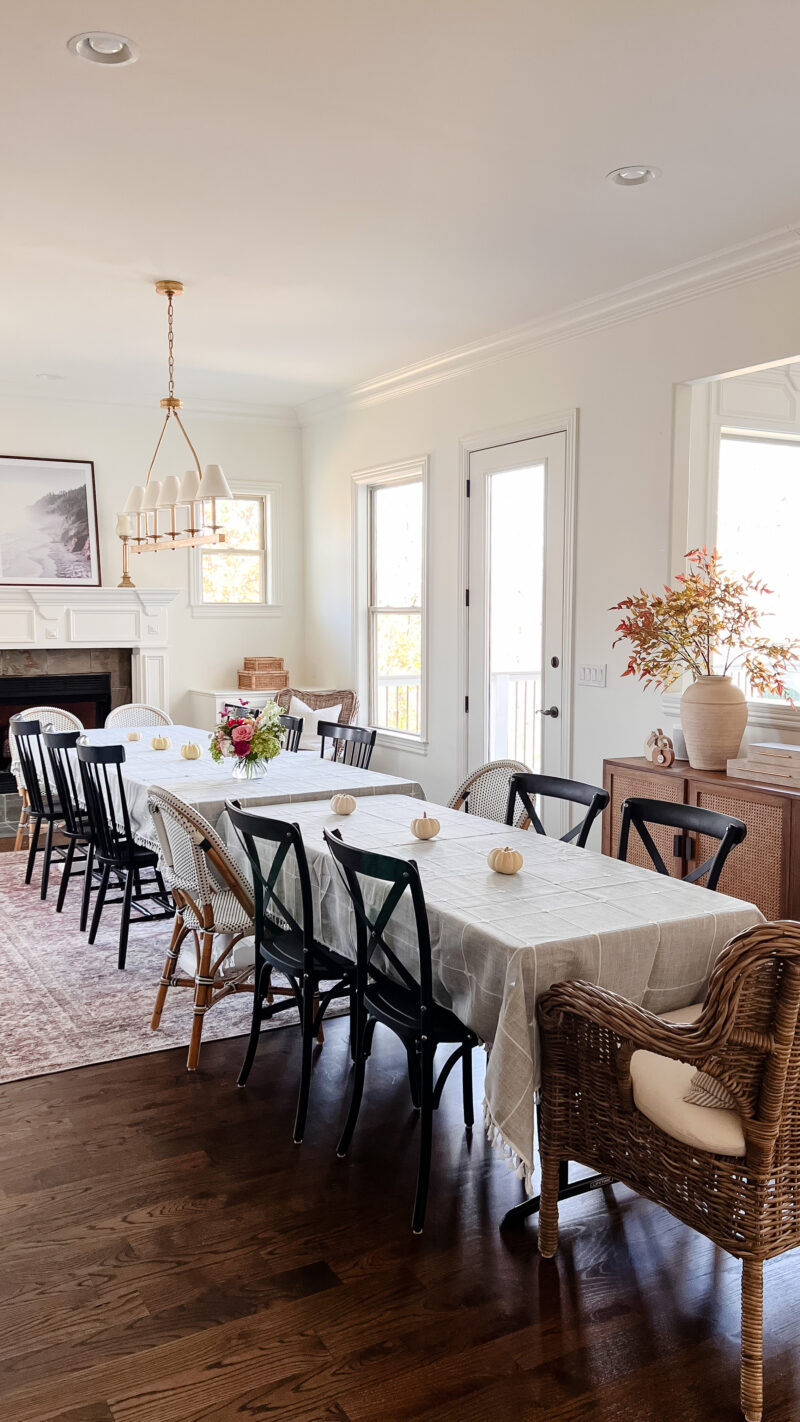 My daughter asked if we could host Friendsgiving last night. There is nothing better than having the friends over so it was a quick yes from us. Then she let us know it was 19 kids (actually 20!). Ummm. . . . good thing I keep chairs forever. We quickly grabbed a folding table and chairs from our storage area. The kids were adorable. They planned the menu and all brought a dish. I was so impressed. These are the times we savor and appreciate. Senior year is flying by and I'm all about opening our home. What struck me the most is just how grown up they are. Goes by so darn fast.
This table cloth has come in handy so many times. I actually bought a second so that when we host like this they match. A great heavy weight and looks good with pretty much any decor.
Our black chairs are on sale for the lowest price I have ever seen. Marked down with an extra 15% off with code TAKE15.
MERRY SWEATSHIRT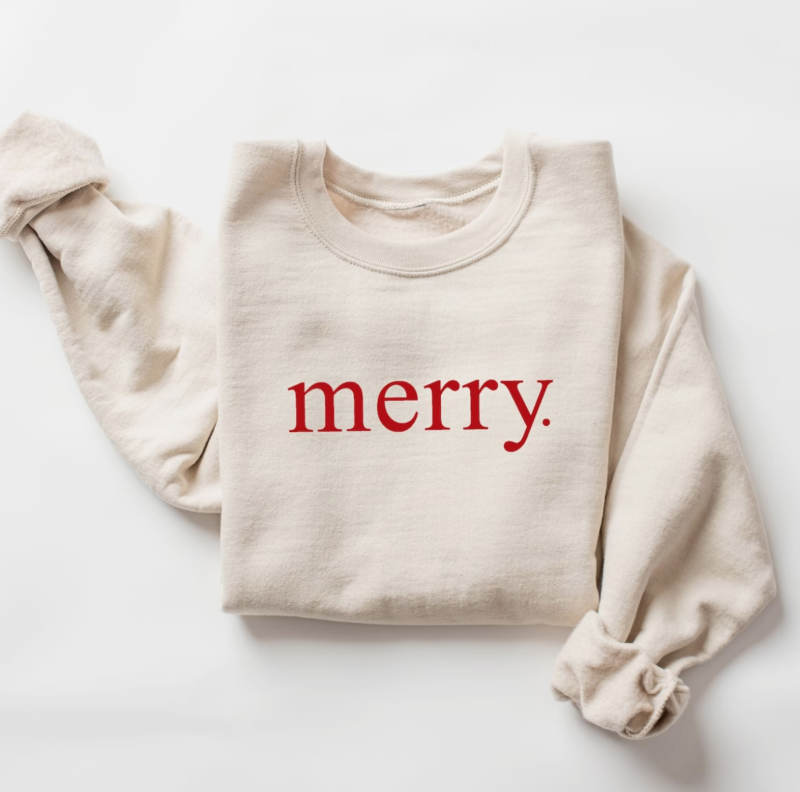 This Merry sweatshirt was the weekend best seller. Along with these green sneakers (they can adjust to adult sizing). If you missed my Saturday Shopping post it was a good one. You can get caught up here.
DEALS NOT TO MISS
With gifting season upon us, I want to share great deals as soon as I see them. Here are a couple not to miss.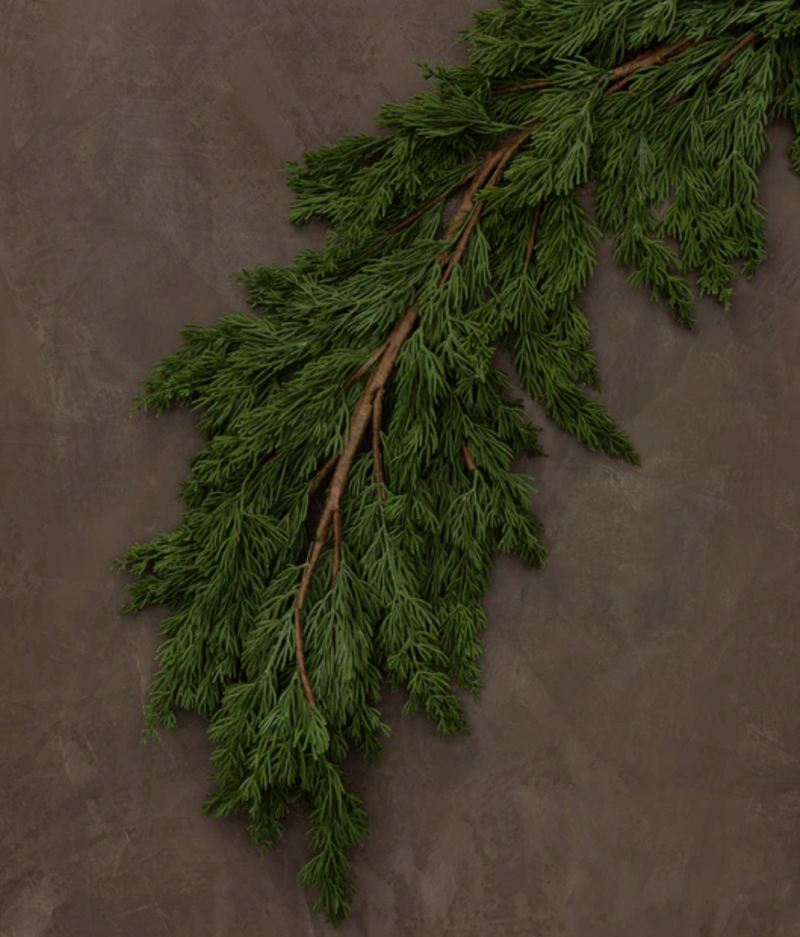 BLACK FRIDAY COLLAGEN SALE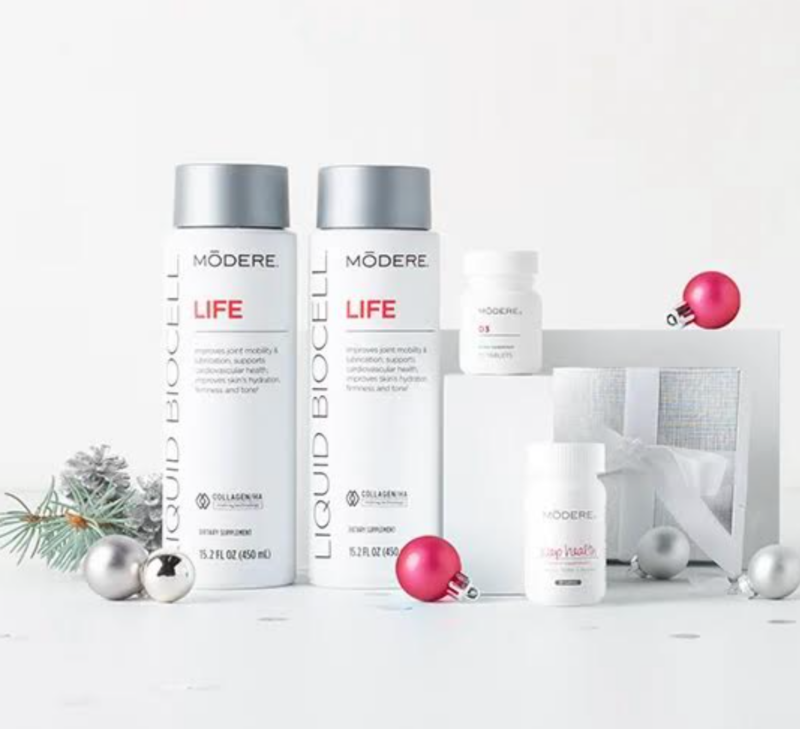 I don't always talk about it, but I have been taking liquid collagen for years now. It's incredible for skin, hair, nails and joints. It's key to replace the collagen we begin losing in our 20s. Wish someone had told me years ago. The Black Friday sale is the best of the year and a great time to either stock up or try. I recommend stocking up with the 5 count of Life (40% off) or the two pack with D3 and Sleep shown above.
If you spend over $199, you'll receive free shipping. And if you are already a customer, use your clean credits (it's like free money).
Code: COURTNEY will stack an extra $10 off if you are a new customer. Email me with any questions as I am happy to answer. I recently had a reader tell me their joints are pain free after taking Life. Because she was pain free, she stopped taking it and the pain returned. It really does make a huge difference.
What is on your agenda this week? I am hoping to tackle a few projects and begin my own holiday shopping. Let the merriment begin! Have a wonderful day.