Thanksgiving week is upon us. Can you believe it? We are happy to have everyone under one roof this week. My boys were supposed to be in Michigan for a hockey tournament. Never fun when an injury changes the plans, but we are choosing to be grateful for the holiday time together. Especially having a senior in the house. Here is a quick recap with our Monday Morning Wrap Up.
HAPPY THANKSGIVING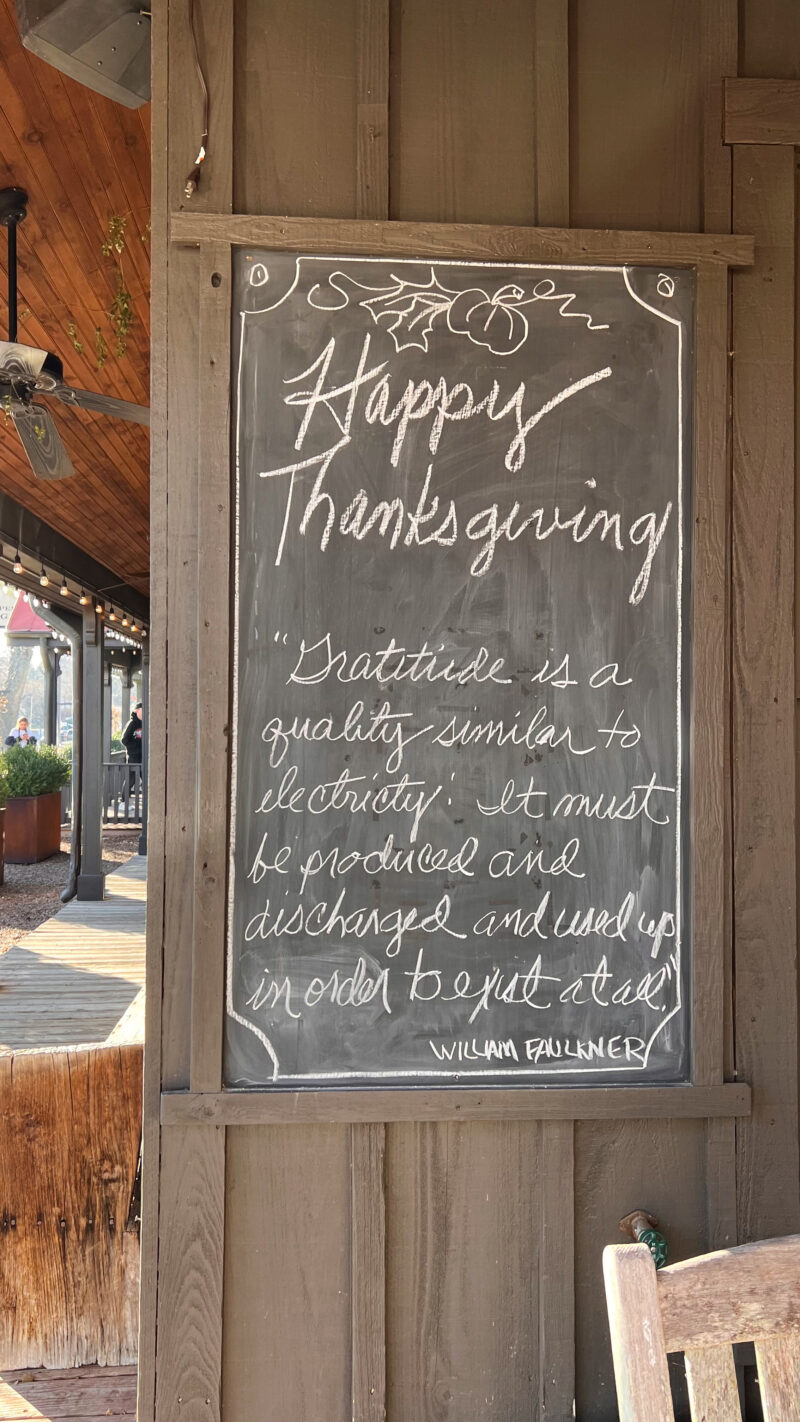 We spent some time in Leiper's Fork this weekend and I love this quote. Gratitude is everything and this is such a beautiful reminder. A friend recently sent a post about recognizing the small glimmers when they happen. When we do, those small glimmers become more and more abundant.
LEIPER'S FORK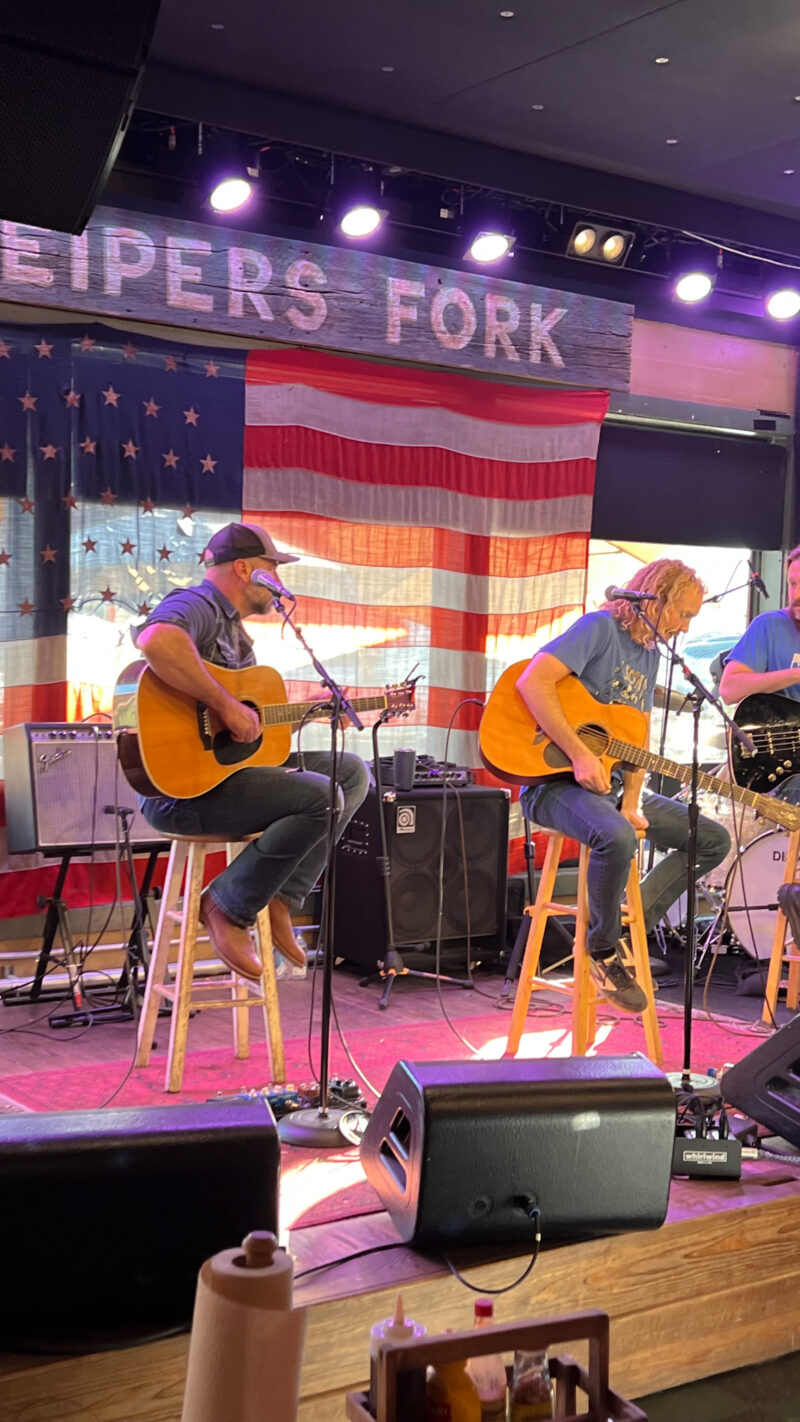 Nothing like live music. It's just so good for the soul. Always time well spent.
FATHER SON TIME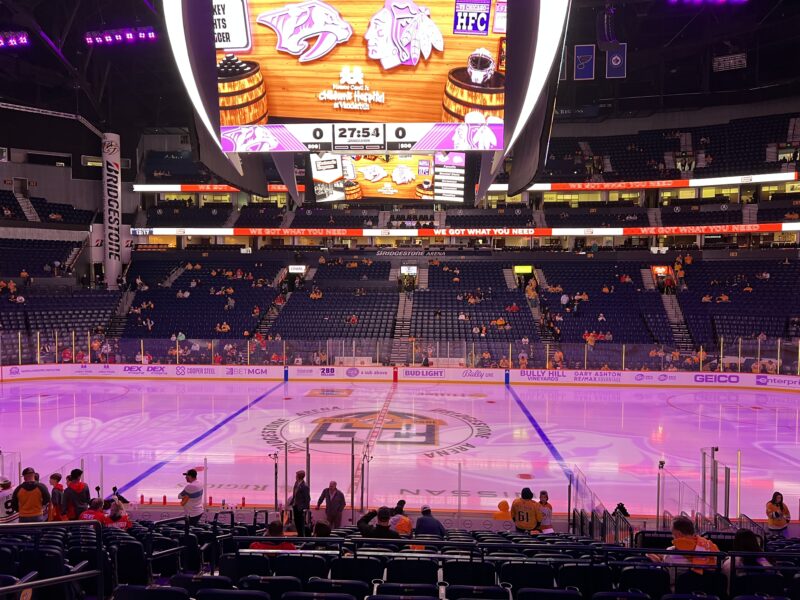 My husband and son went to Predators v. Blackhawks game this past weekend. I love the bond they have and that they are able to do these things. Nice idea for a Christmas gift in lieu of presents. The experiences and time spent together is so much more valuable.
MAGICAL SUNSET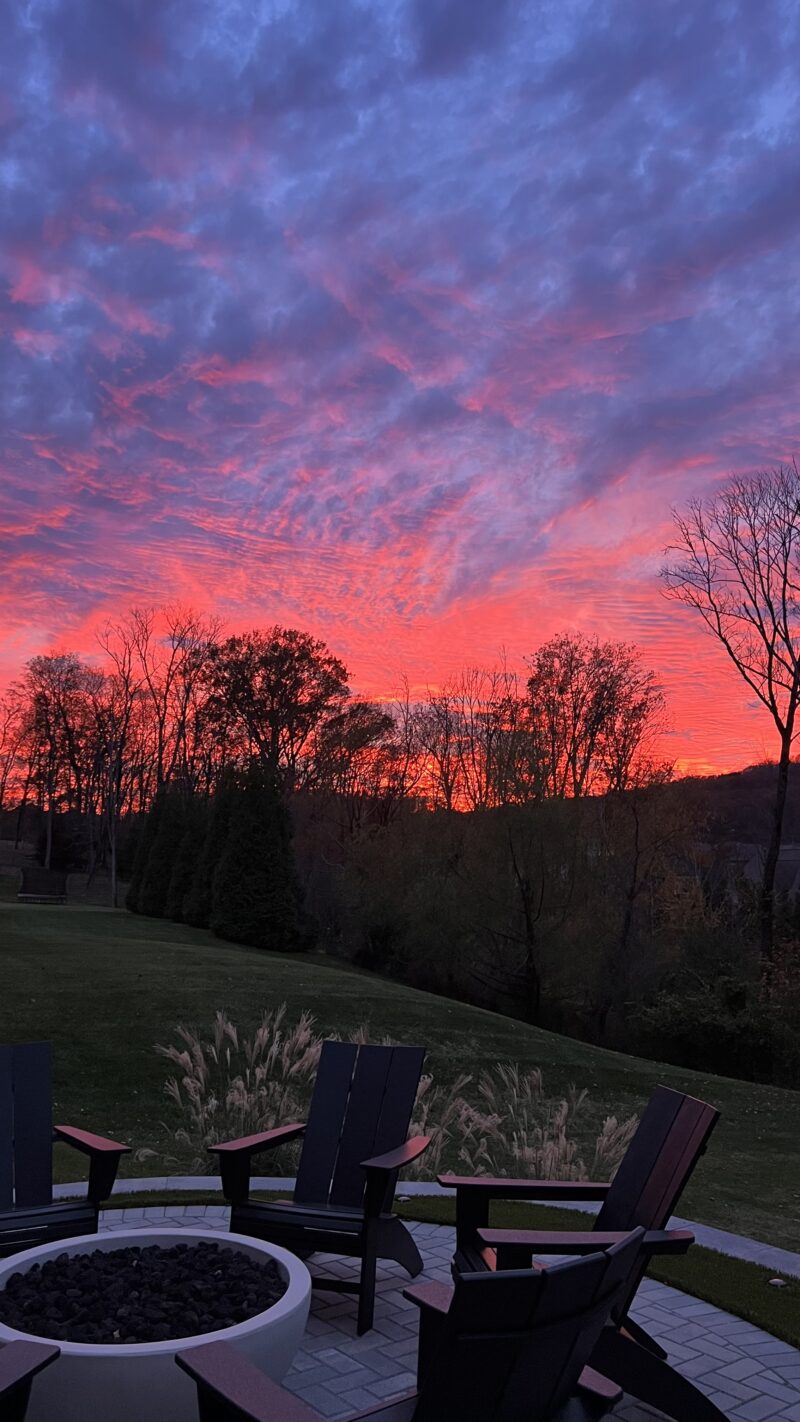 This was straight from the camera. We literally couldn't believe the sunset. All of my friends were texting to go outside. It truly took your breath away. Not sure I have ever seen one quite like this. It was so bright you can see it reflecting off the arms of our chairs. Truly magical.
DECKING THE HALLS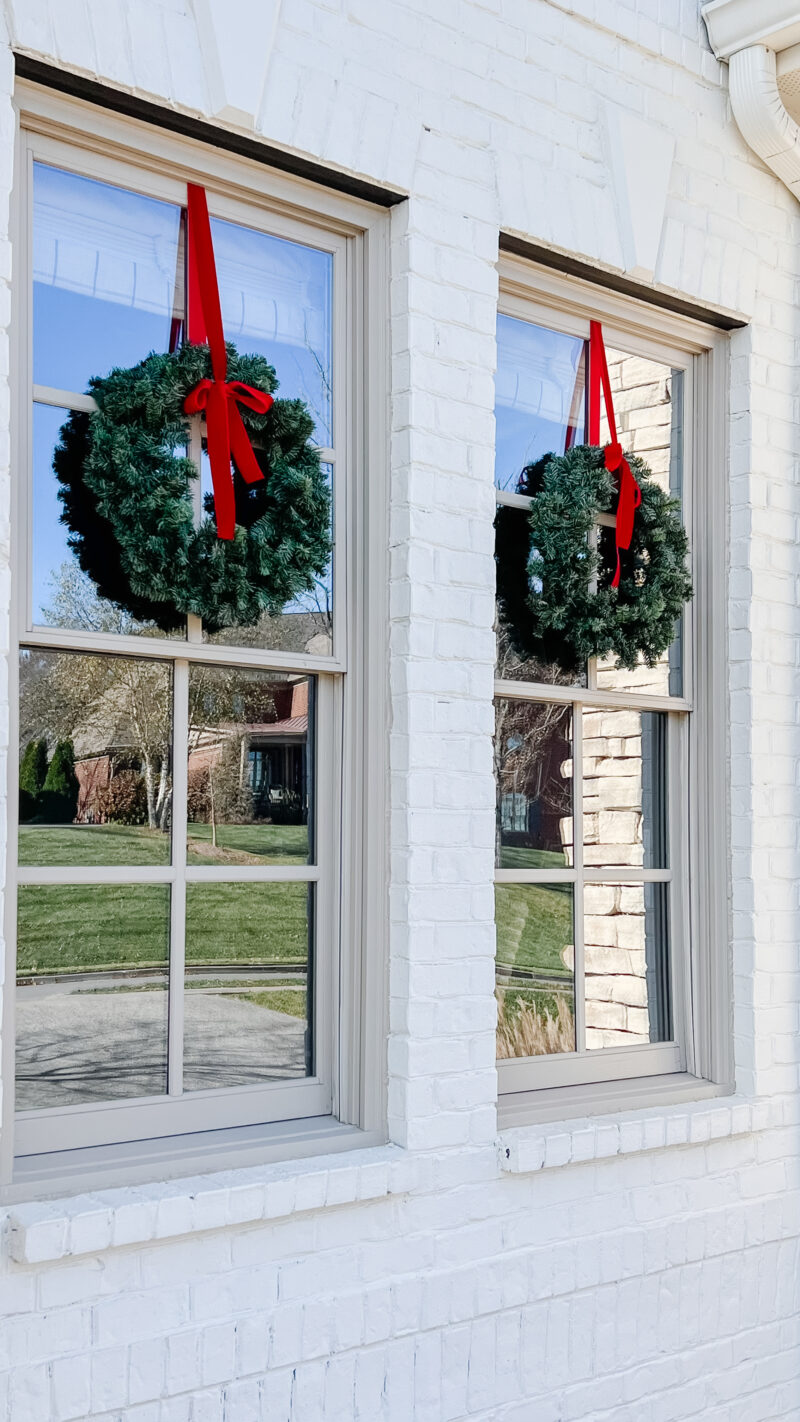 We are starting early with decorating because it just feels right. We are all ready to ring in the holiday so we put our wreaths on the windows. My exact ribbon is sold out but I found this one. The wreaths are from Michaels years ago but I think they still carry them. We have double hung windows so we can lower the window and close it on the ribbon. I tie a knot and the knot stays inside the house keeping the ribbon from slipping. We usually light them up but we struggled with the batteries last year so we decided to skip that this year.
We also hung this garland on our porch and love the way it looks. So happy we took a chance on it.
THRIVE STAPLES & LAUNDRY DEAL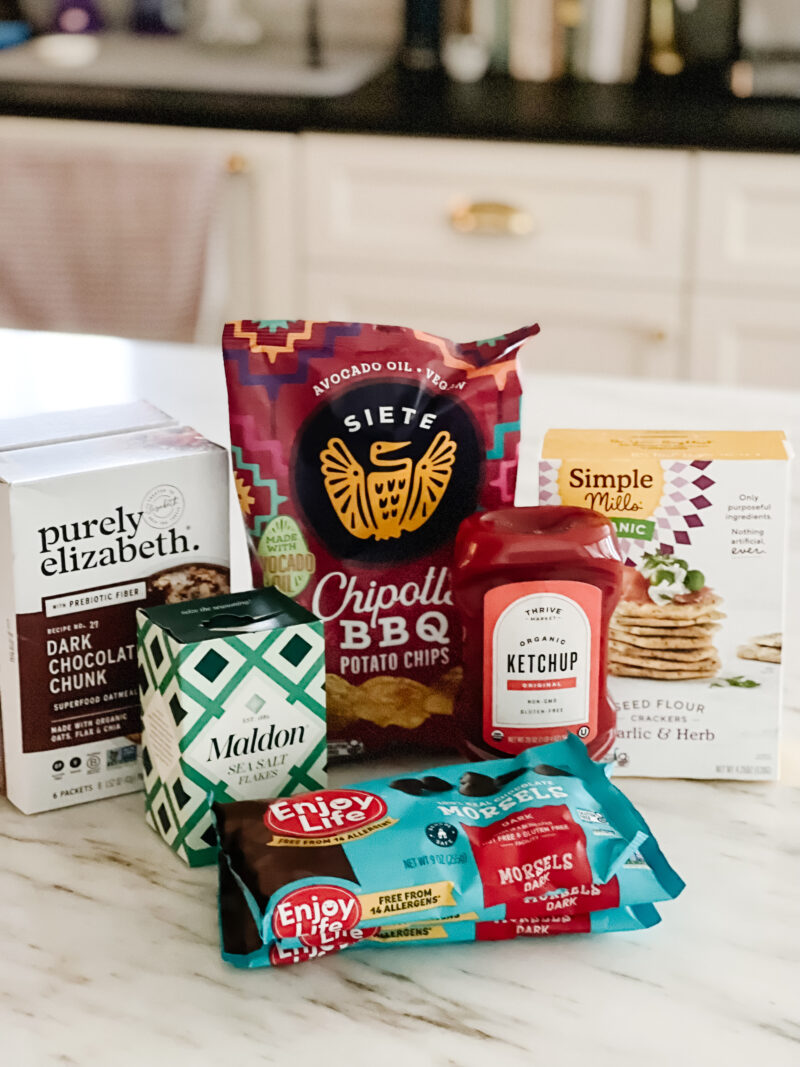 Ordering from Thrive has been one of our best decisions. They carry all of the great brands we like to buy but we spend less money (they will even price match). My daughter has a bowl of oatmeal every morning with strawberries. This Purely Elizabeth is fantastic. The Simply Mills brand is another favorite of ours. So great for afternoon snacks. If you would like to give it a try, you will save 40% with my link.
HUGE LAUNDRY DETERGENT SALE
We also switched to a clean laundry detergent we LOVE (I've tried so many). Right now you can stock up and get 6 pouches free. That works out to about $8.99 a bottle which is fantastic. A lot of you asked if we do the scented or non-scented. We chose scented because it is very mild and they use essential oils. None of the toxic chemicals that cause skin irritations. By the way, the website isn't great . . .but I promise the family that started the company and the products are top notch.
If you missed Saturday Shopping it was a fun one with lots of great Black Friday Deals. You can get caught up here. I hope you can take time to relax and enjoy this Thanksgiving week with the people you love. We are looking forward to a lovely week with friends and family.