Good morning! So my husband and I had a revelation this weekend. Our weekends are no longer our own. We are in a season of life where sports and activities fill the days. But we wouldn't have it any other way. We both love seeing the children enjoy what they are doing. But in oder to make this season work, we've had to shift our mindset. If we want to get anything done it needs to be during the week. It may take us longer to knock out projects but that's fine by me. Family first and the rest will fall into place, right?! Here is a bit of our life lately in our Monday Morning Wrap-Up.
OUTDOOR BEAUTY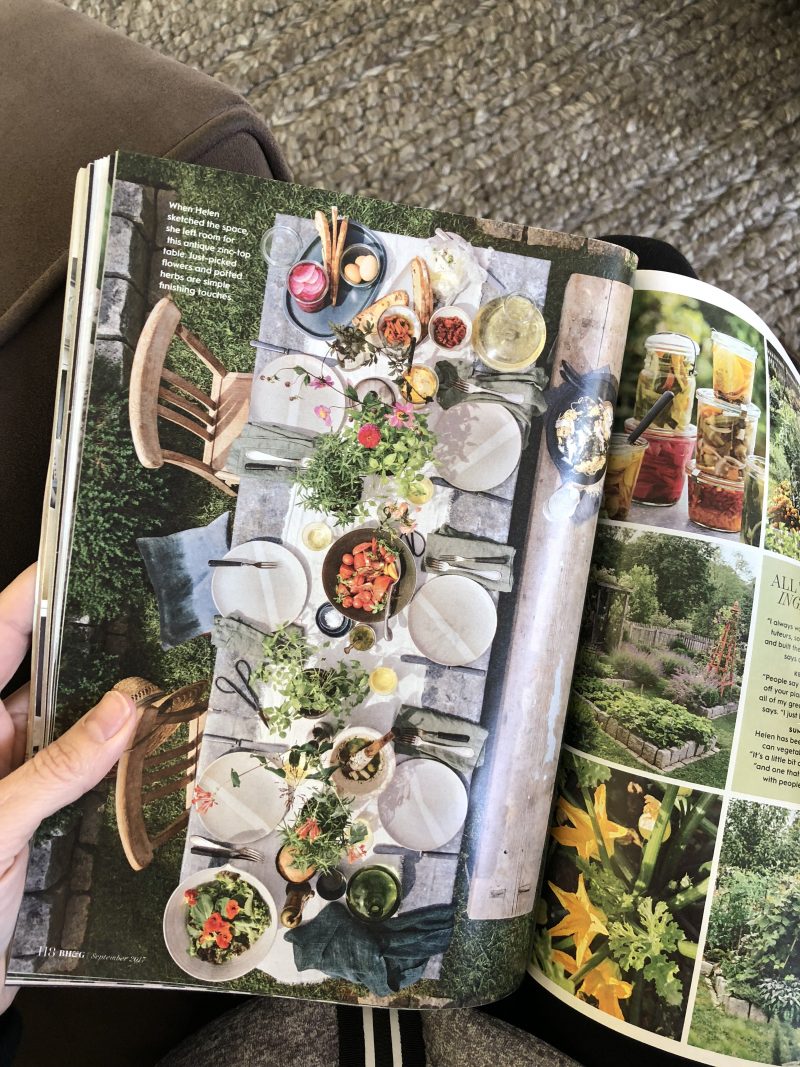 I recently had an appointment and while I was waiting I was looking through the magazines in the office. That is my very favorite part of waiting for my dentist. This stopped me in my tracks. I have an outdoor shoot coming up and this is giving me so much inspiration. Where do you find your inspiration?
NEW FINDS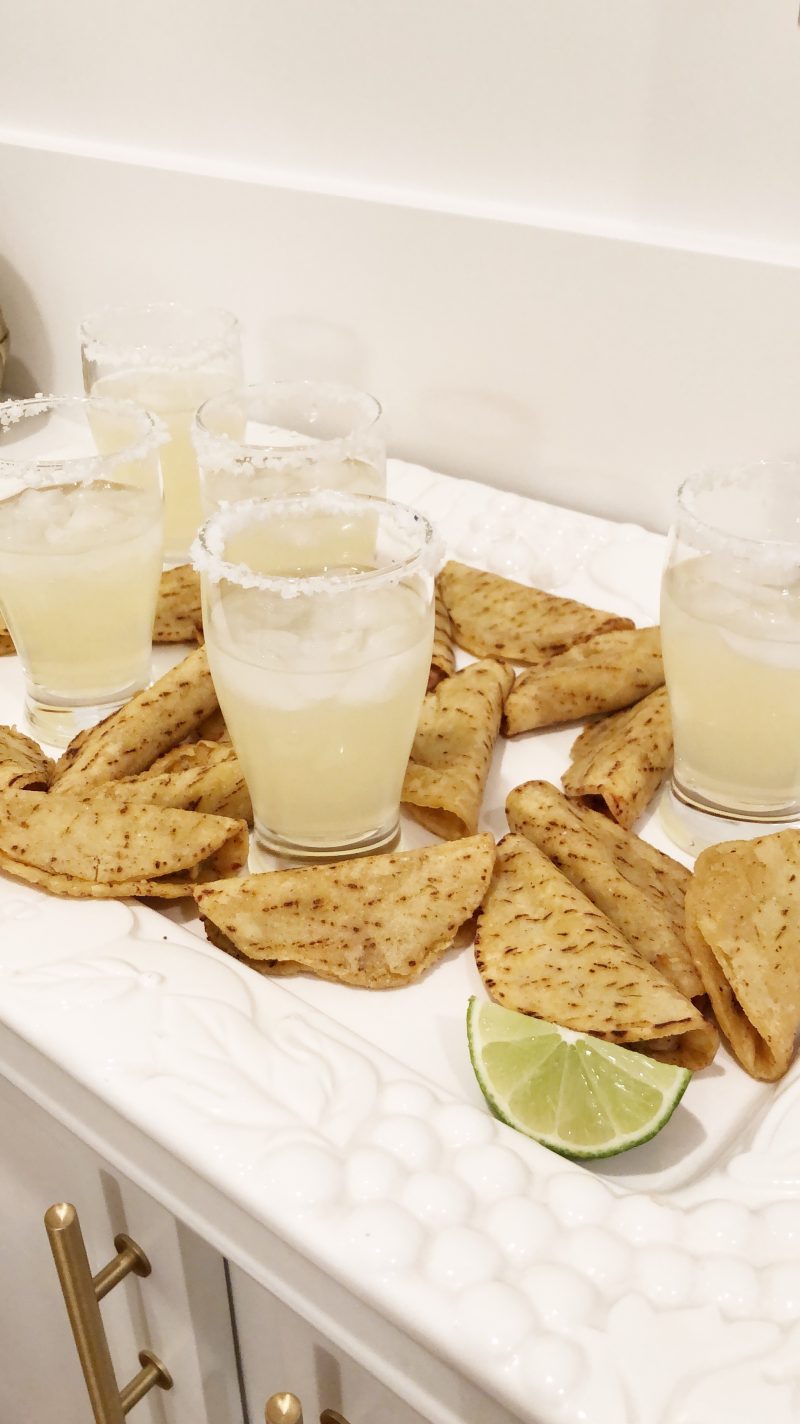 Last week was National Margarita Day. Ummm. Who thinks up these random days? In any event I happened to have a few friends over on that very important holiday and I wanted to share a couple of finds. These are both from Trader Joe's and were a huge hit. The mini tacos are in the frozen section and I served the gluten-free Margaritas in these little glasses. I had never tried the La Vida Bonita brand before but everyone agreed it was delicious. Not too sweet and ready to go. Just add ice and salt. Done and done.
FRIDAYS WITH MOM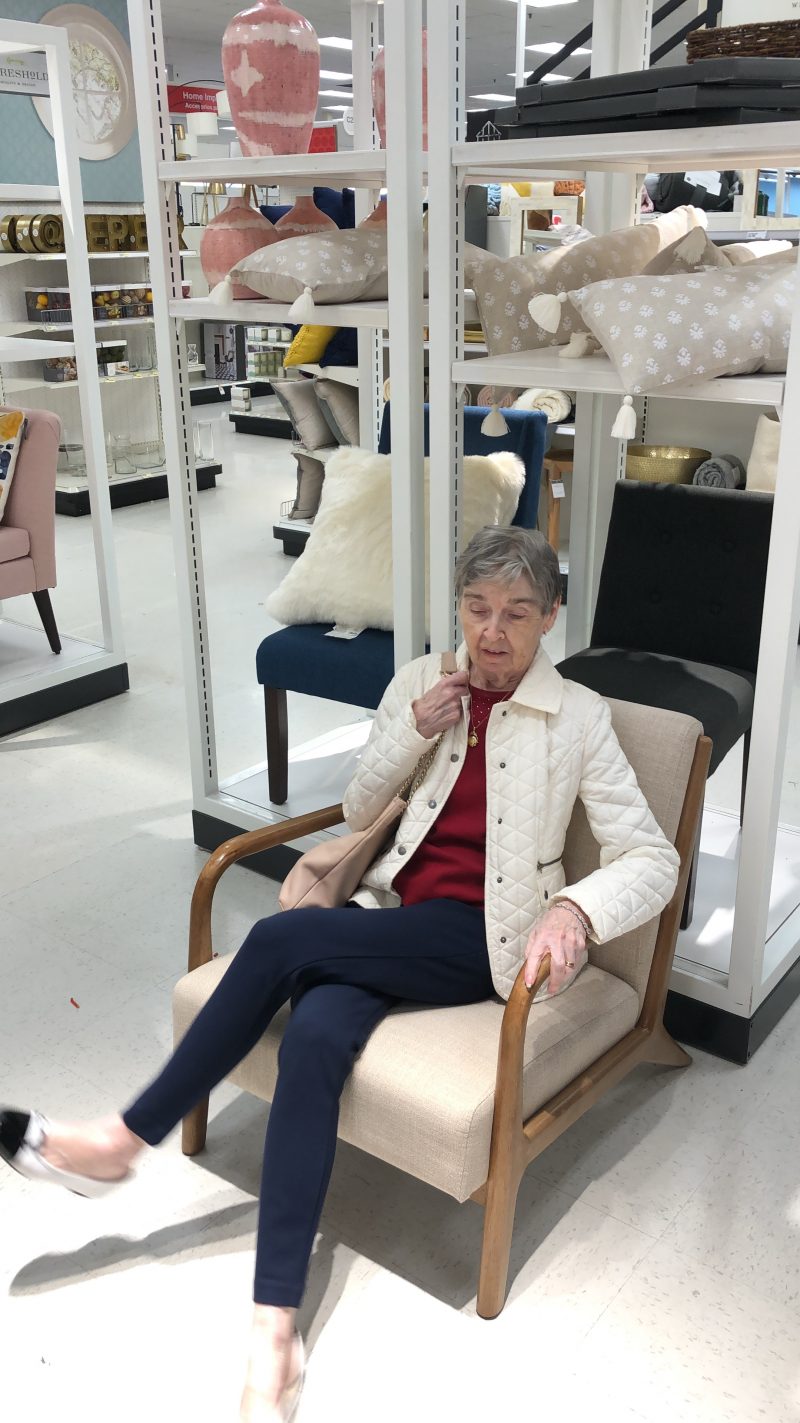 This past Friday with my mom was filled with joy. She was in such great spirits and after lunch we hit up Target. Our favorite place to stroll. We stumbled upon these chairs and they passed the comfort test with flying colors. While my mom wasn't sold on the style, she did admit they were comfy. I am hoping no one I know was watching because I happened to have a sore neck and I literally could not get up out of the chair without crazy pain. Needless to say my mom and I were cracking up. It reminded me of when I tried on wedding dresses with her and I got stuck in a dress. We laughed so hard which only made it worse. I remember thinking, "But I don't even like this dress! Someone get it off of me!"
DIY PILLOWS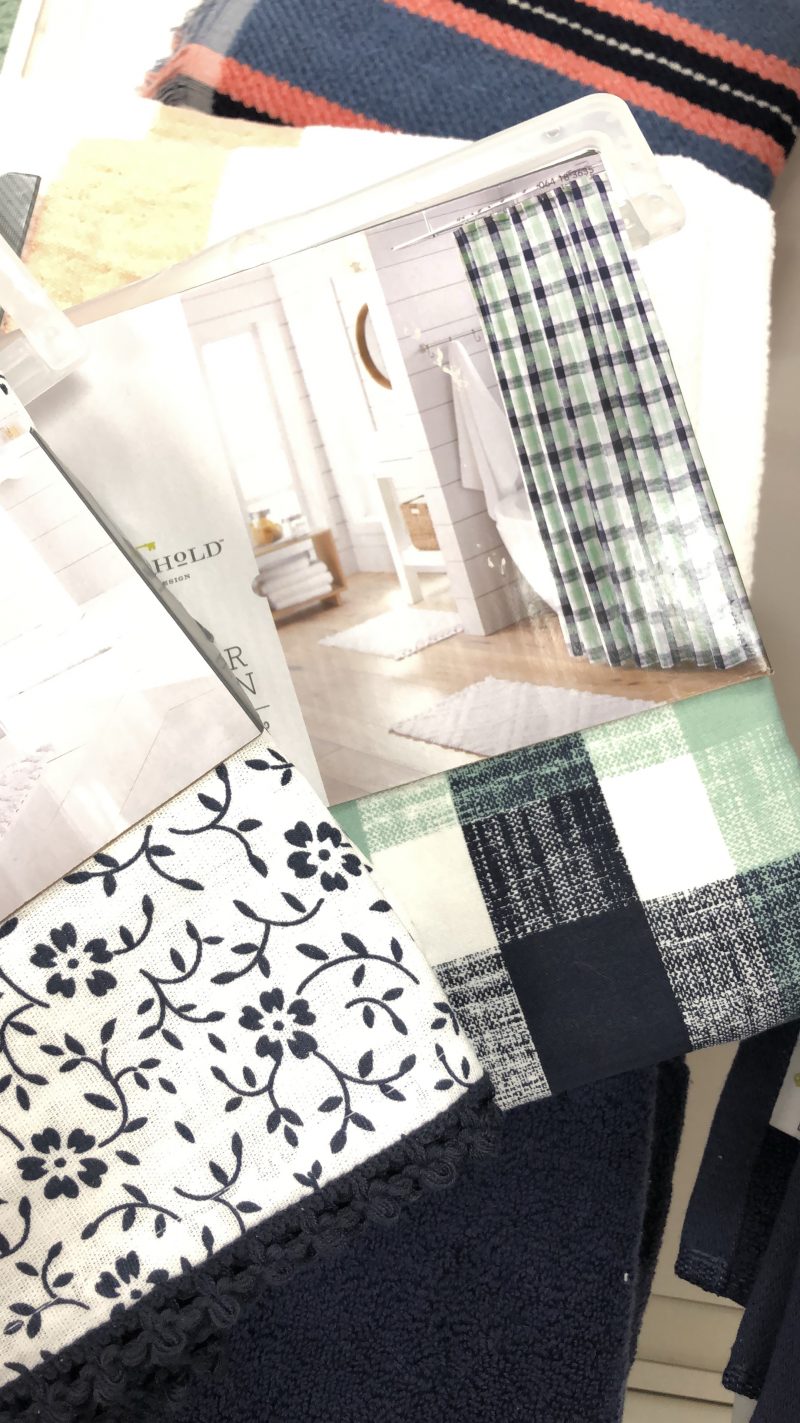 While browsing the aisles I saw these shower curtains. But forget using them in a bathroom. These would make incredible pillows! I love the prints so much. They look darling together and would be so cute on a sofa or on a bed. They would also look really cute as outdoor pillows for Spring. Just an idea!
FAMILY TIME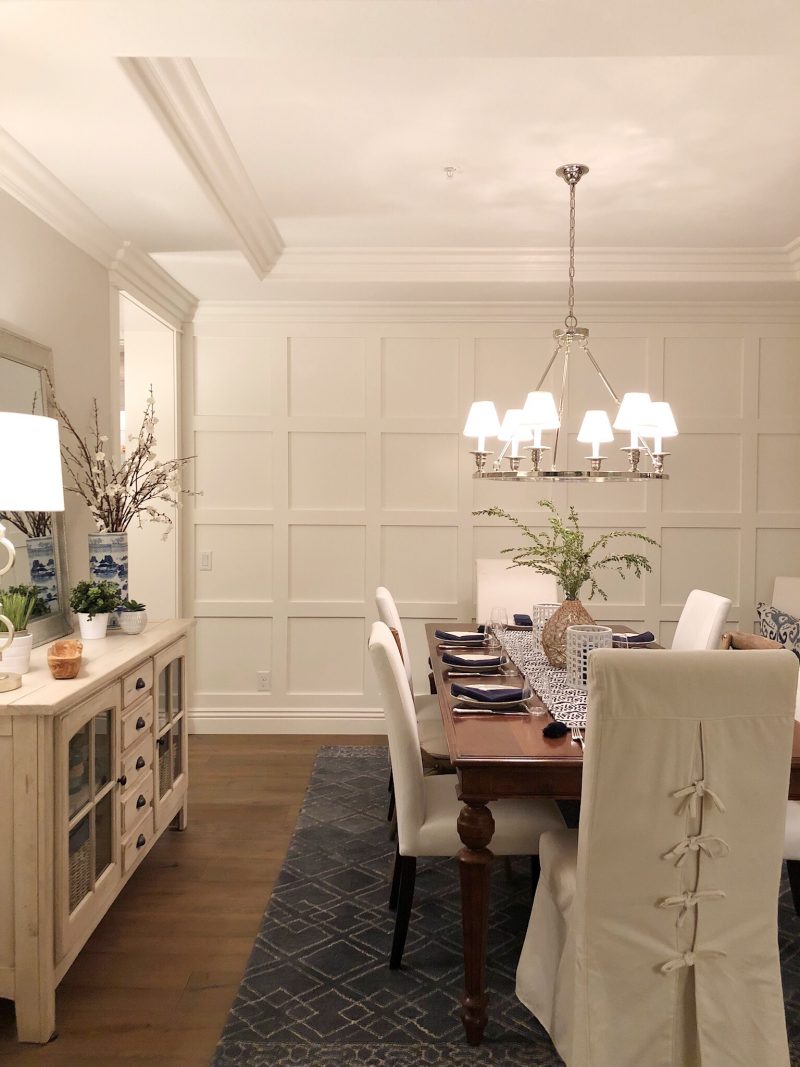 After an all day volleyball tournament on Saturday and back to back hockey games on Sunday, we were blessed to head to my sister's gorgeous home to relax and have dinner. Every inch of her home is so beautiful. I know I will receive questions about the chandelier. Sadly hers is sold out but if anyone finds a similar one, let us know.
PAVING HER OWN WAY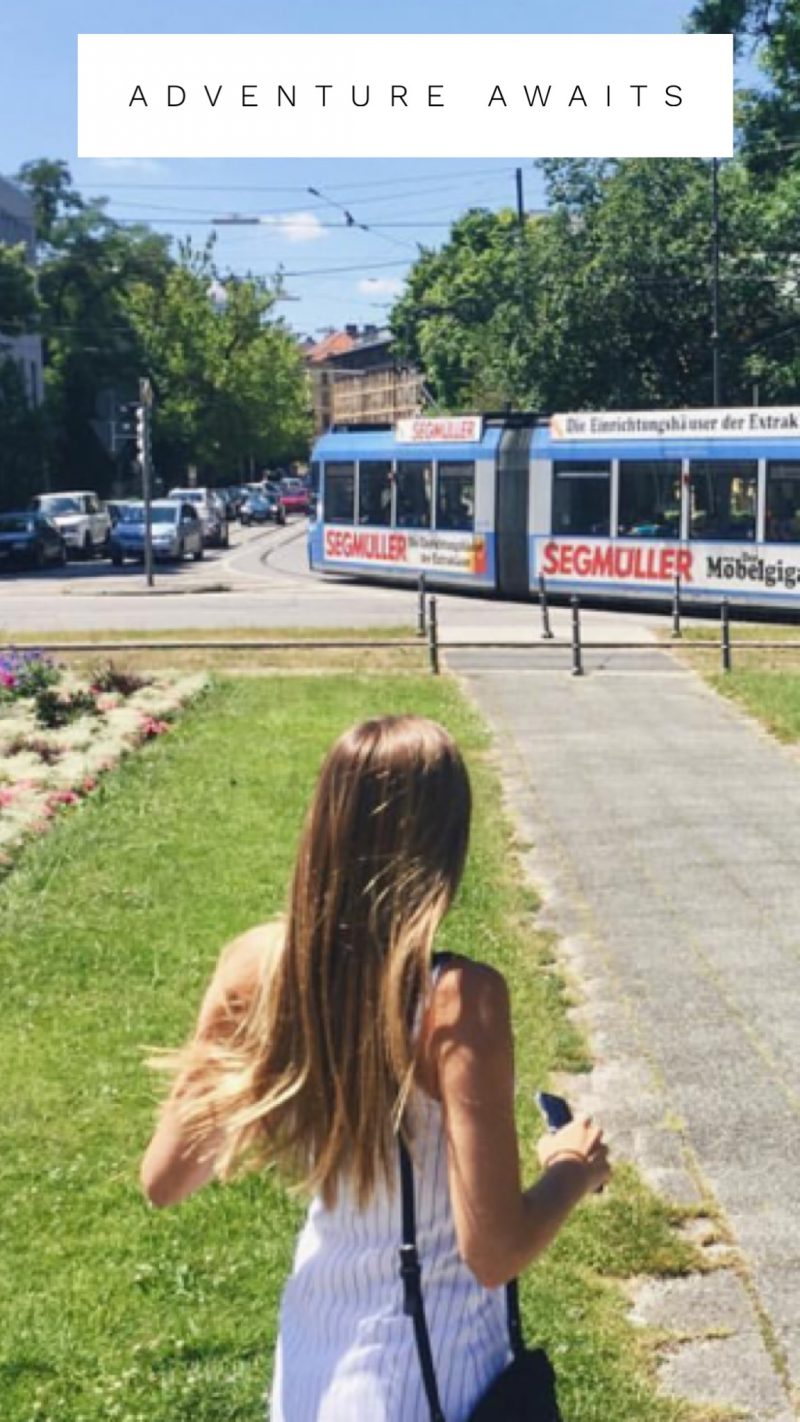 We all gathered together to wish my niece well as she heads abroad for this semester. I adore her adventurous spirit and am so thankful that my children have incredible role models in their lives. Between my nephew and two nieces, I couldn't ask for better examples for my kids. It seems like another lifetime that I studied abroad in college. It was one of the best decisions I ever made. All of those memories of travel, learning and exploring have been flooding back. Plus I am pretty darn impressed that we were able to travel around in a time of no cell phones. Talk about a different world!
COMFY AND COZY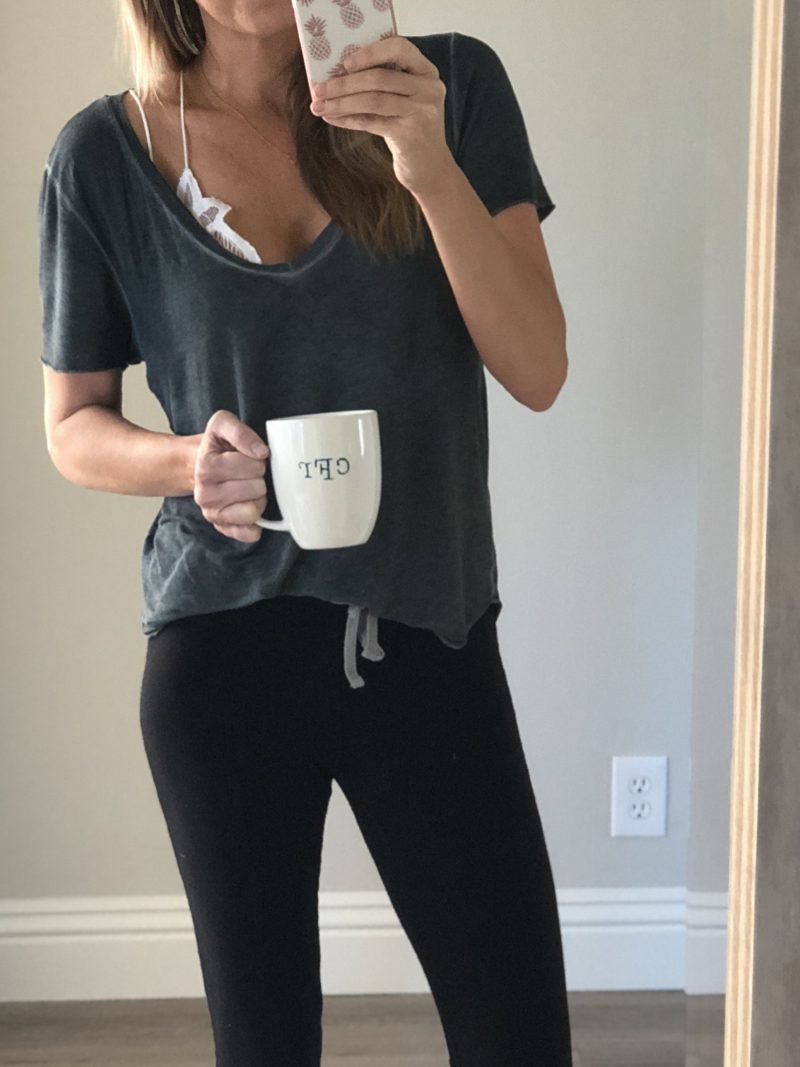 Last but not least, these busy weekends have me craving my comfy clothes like you wouldn't believe. I have had so many questions about this bralette. I am wearing a size small. It's extremely comfortable and adds a feminine touch. If in general, bralettes give you enough support than this one is no different. I live in these pants at least 4 nights a week. No joke. They are very soft and wash and dry like a dream.
SALE ENDS SOON
Just a reminder that the buy more, save more sale ends tonight for McGee & Co. You can see pieces we've used in our family room here. I'll link some fun ones below.

Now we are off to get a handle on the week. Because we were out and about the entire two days I have yet to tackle meal planning or laundry. So without further ado, I am off to handle those glamorous chores.
Have a great day, my friends.