Good morning, friends! Let's do this. I'm hitting the ground running this morning and hoping to have a very productive day. Monday is the only day we don't have after-school commitments which makes it a great day to get things in order for the week. We had a lovely weekend and grateful for time well spent.
WELCOME
There is nothing better than hosting guests. We have a room that rarely gets used so when someone says they are coming to town we break out the happy dance. Friends of ours moved to Texas so having them back in our home was such a treat.
DOUBLE DATE
So fun to head down to Trevor's at the Tracks with our friends. It's in San Juan Capistrano and a favorite of ours. My dress is so comfy and currently price-matched at 30% off. After dinner we headed back to our house and stayed up way too late talking and catching up. I may have paid for it the next day but it was so worth it.
OUR BACKYARD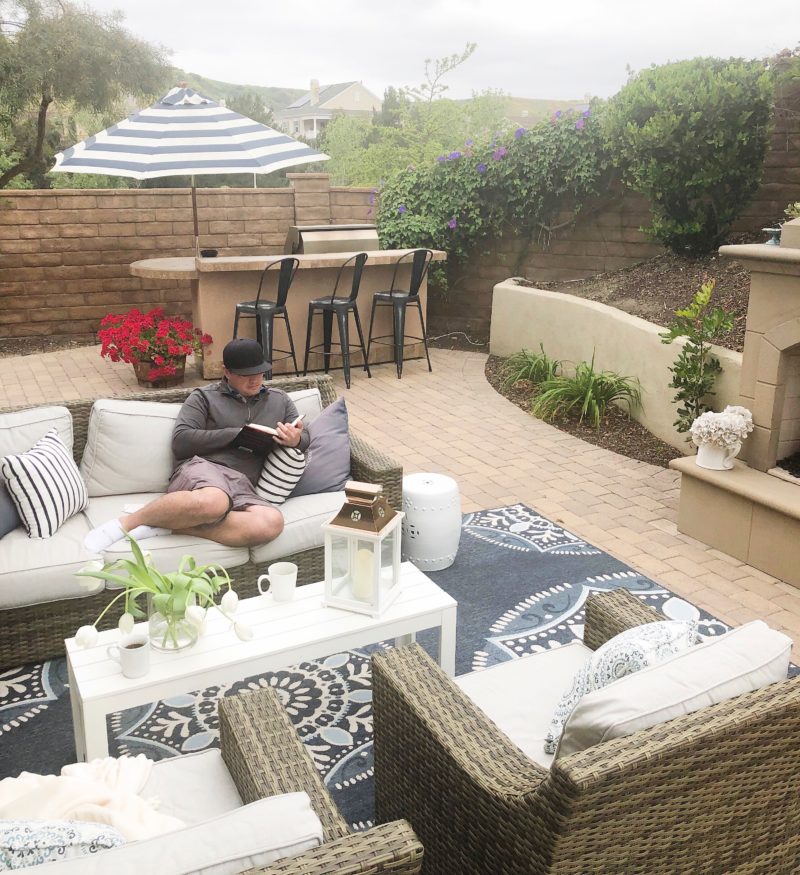 Our entire family is now battling a cold so we spent Sunday morning lounging and letting the kiddos rest. I shared this photo on Instagram. The fog was thick and the morning air was so chilly. I love it when it's like that. Many of you asked about our furniture and rug. The rug was a lucky Home Depot find after we moved in and the comfy furniture set is from Living Spaces ( a west coast company).
BIRTHDAY HACK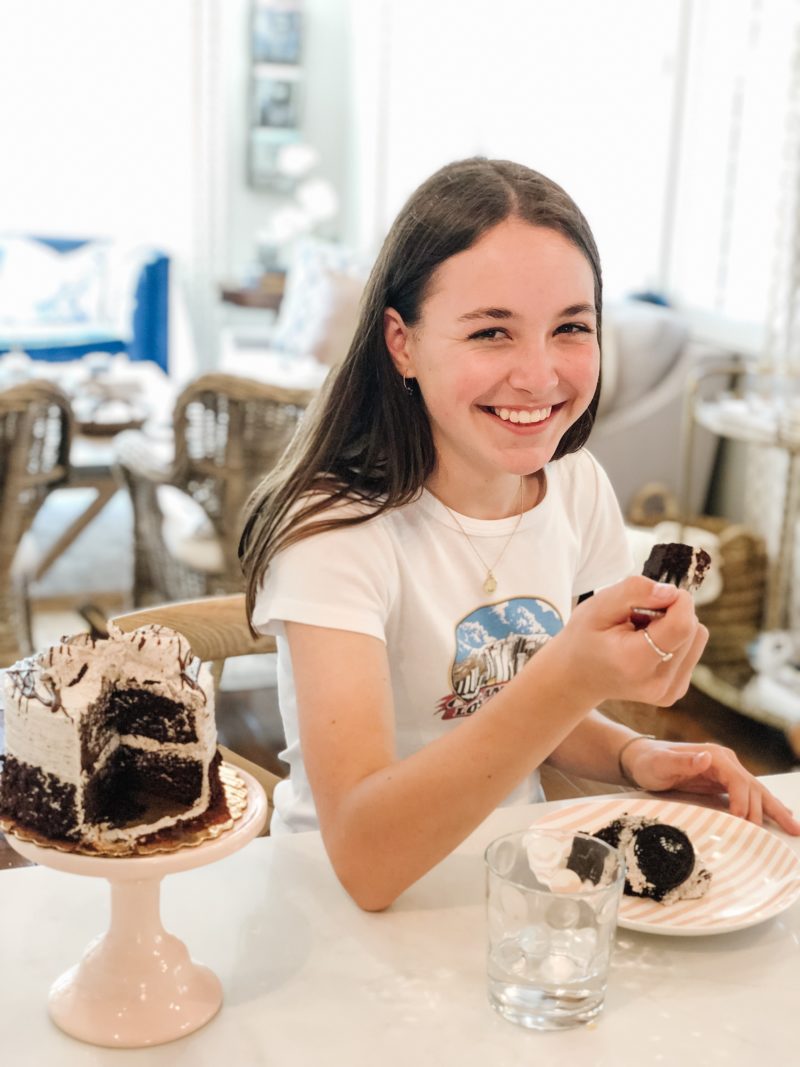 To all the mom's out there who are looking on Pinterest or IG and feeling like you can't keep up. . . here is our $8 store bought cake. And might I add I bought it 10 minutes before this cutie got home. She certainly didn't care. Just a reminder we can't do it all and it's ok to cut corners. In fact, I am learning it's much better for everyone's blood pressure! LOL.
HOME FINDS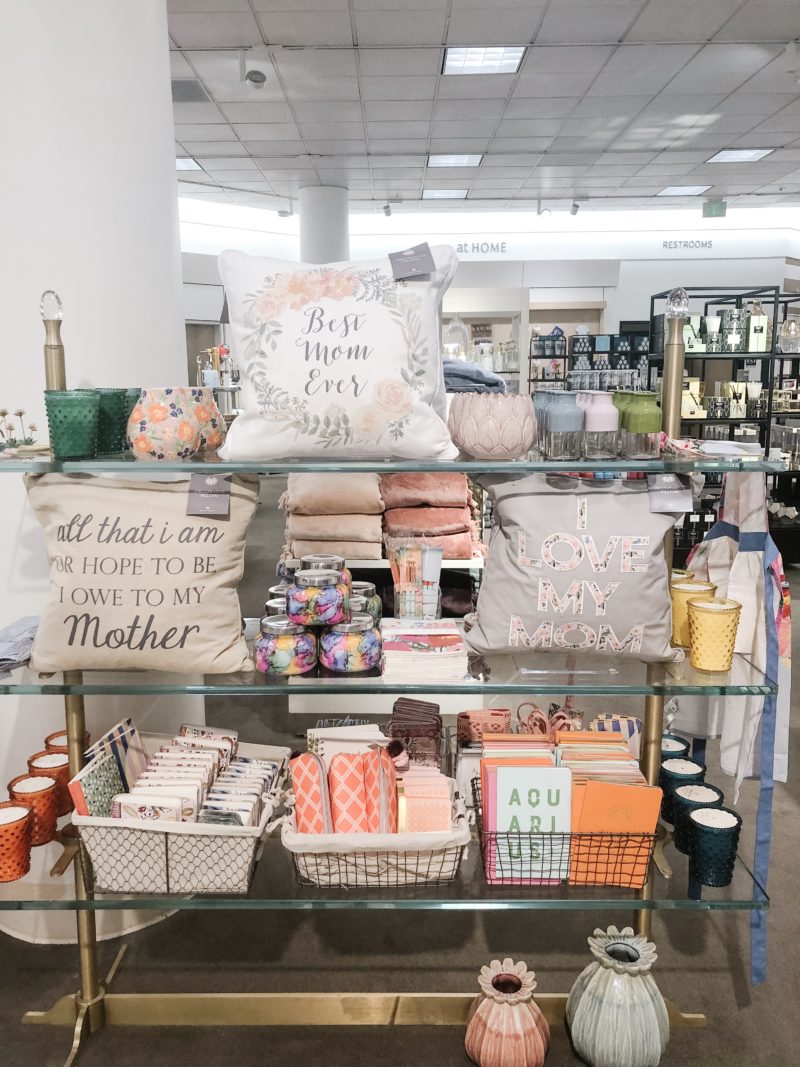 When my daughter and I went shopping we cruised through the Nordstrom home section. I hadn't done that in forever. So many darling things for Mother's Day. I linked a few of them here.

STRIPED GOODNESS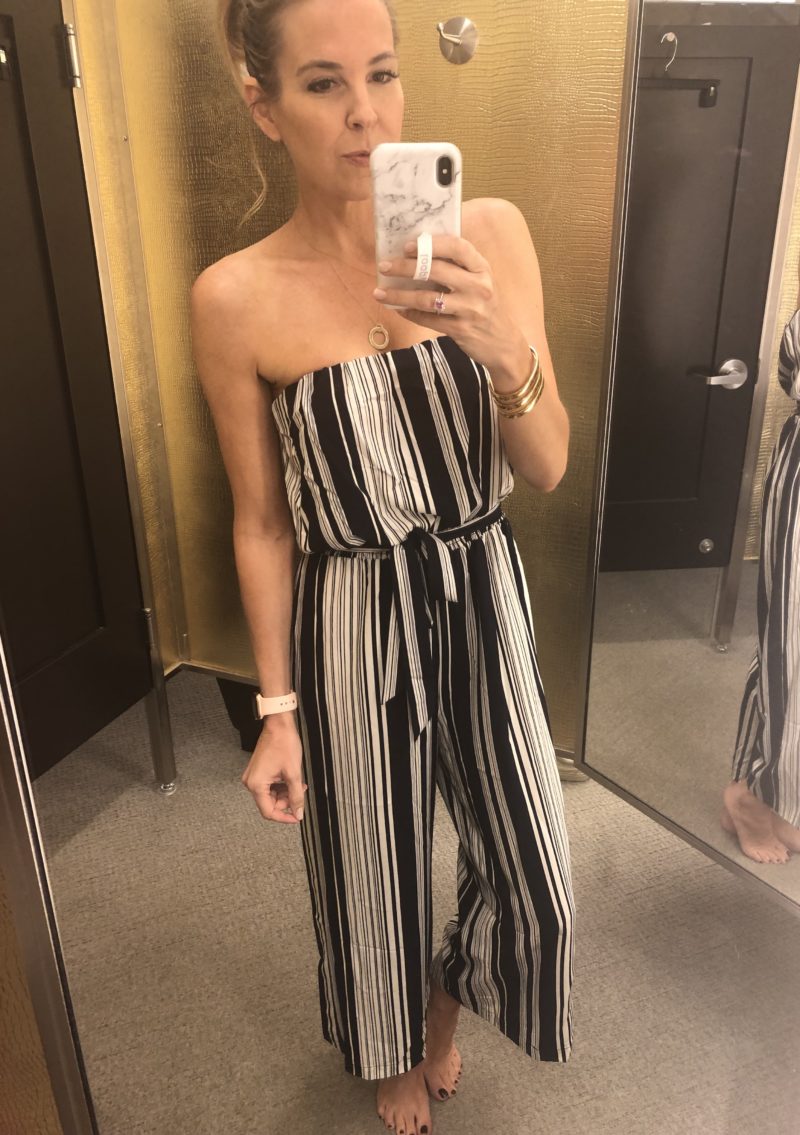 So I am the girl who snapped photos all day not knowing the lens on my camera needed cleaning. Ignore the cloudy look of this and focus on the cute navy and white jumpsuit. Lightweight and easy to wear. This would be really cute for any summer vacation you have coming up. It also comes in a more colorful version.
HEALTHY ICE CREAM
I can't even handle how delicious these look. My daughter and I are making them thanks to Clean Food Crush. I follow her on Instagram and am always drawn in by her recipes. SO GOOD!!!! You can find the recipe for thehealthy chocolate chip banana ice cream cups here.
Here's to a very productive Monday. I am working on my time management. Let's just say I am having trouble focusing lately and I am trying to change things up. If I come across any helpful tips I will be sure to pass them along. Have a wonderful start to your week.
*If you missed my Saturday Shopping post, get caught up here.