I hope Monday finds you excited for the week ahead. Everyone slept in a bit which is a nice start. I'm sure it will take us a minute to find our summer rhythm. In fact I had big plans of posting on Saturday but family time won out. Hopefully I can get it all figured out quickly.
MY HOW THEY'VE GROWN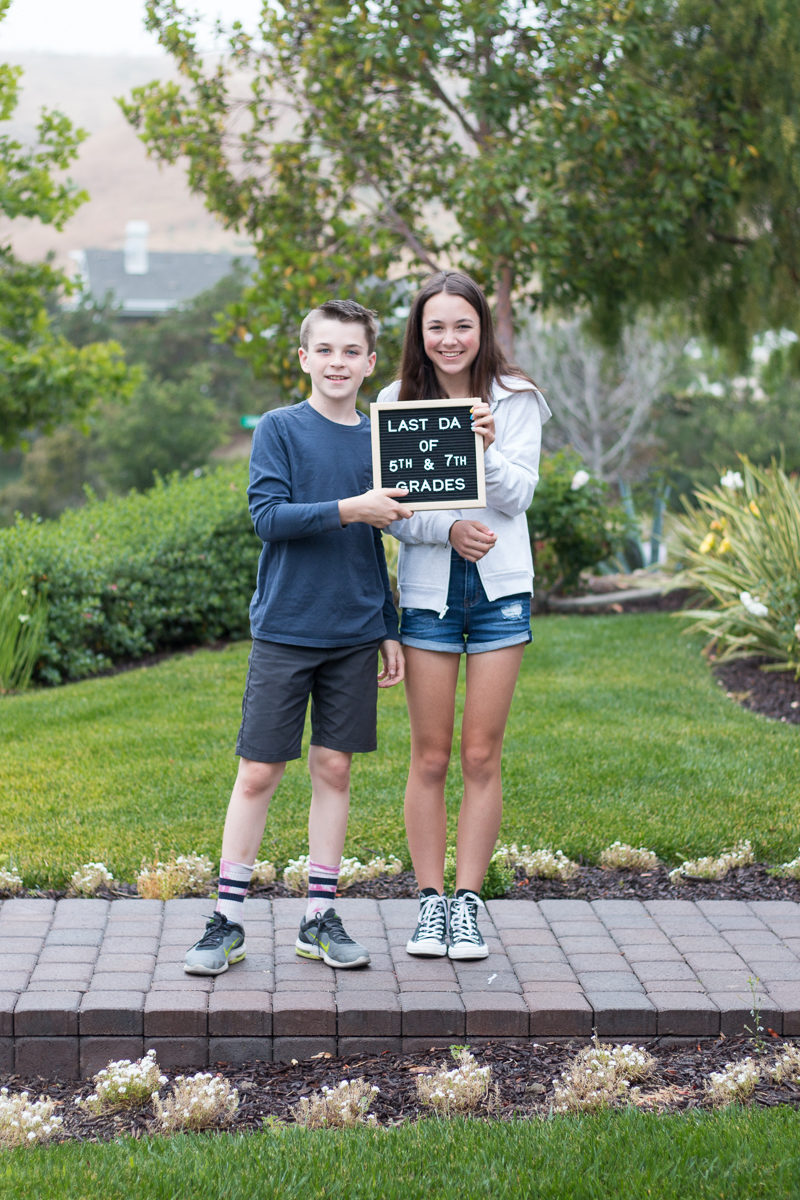 Last Da of school!!! I spy the "y" on the walkway! I just can't get over how much older these two look. Both headed to the same school next year which makes this mama very happy. But saying good-bye to our neighborhood elementary school was definitely a moment. We were so lucky to have spent all eight years there with the most dedicated and caring principal you can imagine. New adventures await these two and before I know it they will be staying up later than their parents.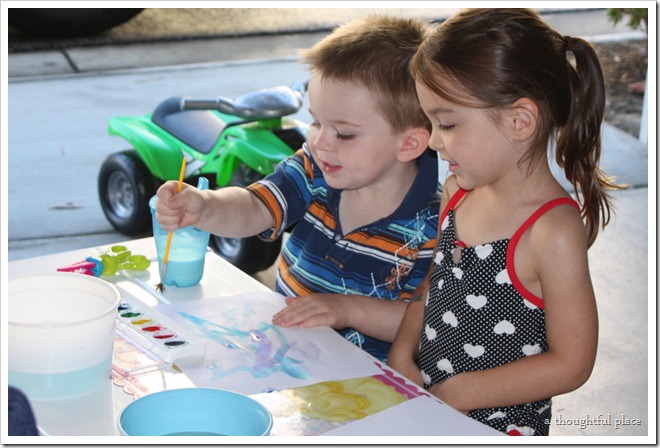 When I first started blogging, as a creative outlet, this is how these two looked. She was teaching him how to paint and I'll never forget her telling her brother what an amazing job he did. It was so sweet. The compliments are fewer and farther between these days but when push comes to shove, these two really do love each other fiercely.
GO-TO SANDALS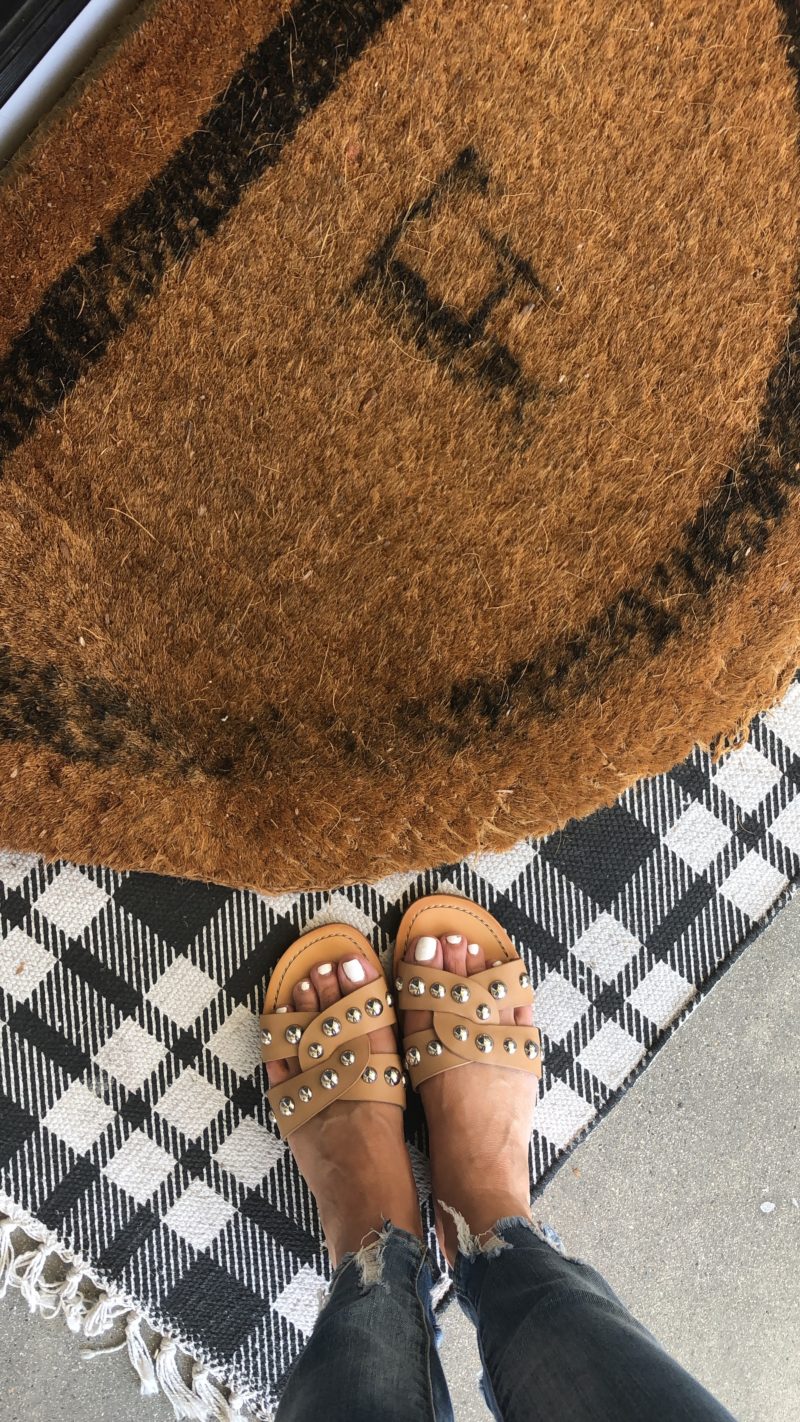 We are still rocking the faded doormat, but the sandals are my go-to. Remember when I couldn't decide between the white and the tan, well I went with the white and they should be arriving soon. Love these so much.
SUMMER TOP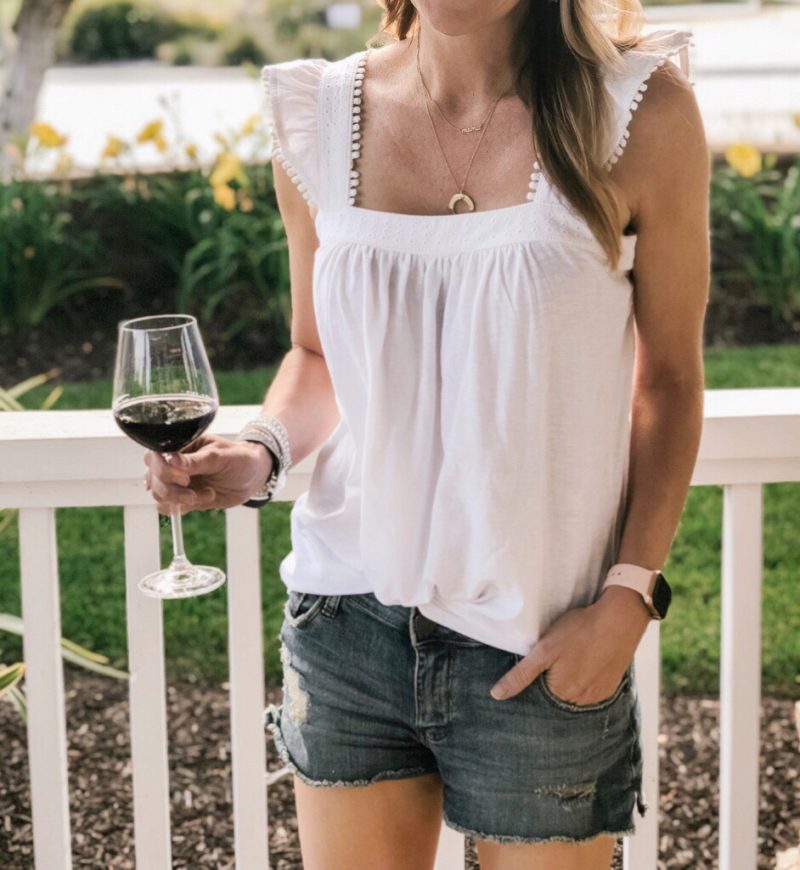 top | shorts | sandals | necklace
Friday night was bit crazy with sports try-outs and practices so we wrapped up the evening on the front porch. We listened to music and basically decompressed from the busy week we had. This top is a fun one that I just picked up. I am wearing a size small. In house news, I will share our outdoor tips very soon. Anyone else have spider webs they need to get rid of? We discovered a simple tool that makes it so much easier to get your outdoor spaces ready for summer.
MAMA UPDATE
Sweet mama. When I take a step back and look at these photos from afar I realize it may not seem like a big deal. But for my husband and me, our Saturday afternoon was a true gift from God. It left us incredibly happy and so very grateful. When we visited, mom was napping. We sat with her for a while and started to wonder if we should leave.
Out of the blue she woke up and was over the moon happy to see us. She was so sweet and dear. She laughed at my husband's joke and hummed along when he sang her Frank Sinatra. When I held her hand and kissed it she said, "Oh how nice." I wanted to package up the feelings. It was such a beautiful 45 minutes with mom and we are so thankful. When we left, her caretakers came in to sing with her. It was beautiful. This little lady needs all the prayers she can get, but please know she still has the joy .
DATE NIGHT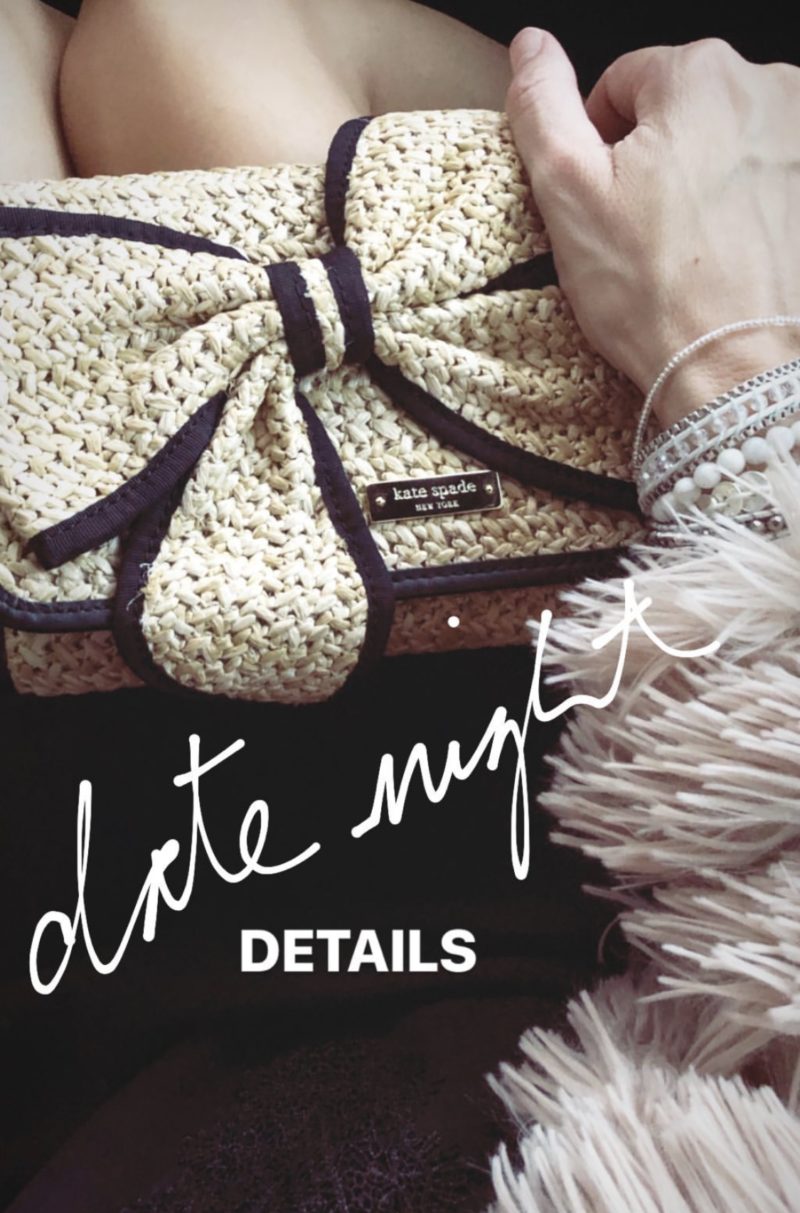 Saturday night both of our children had plans (signs we are really getting old) so we snuck out for a couple of hours on a fun date night. We were still on cloud 9 from mom's visit to it was a wonderful way to cap the night.
*My clutch and jacket are no longer sold. Safe to say I hang onto things for years.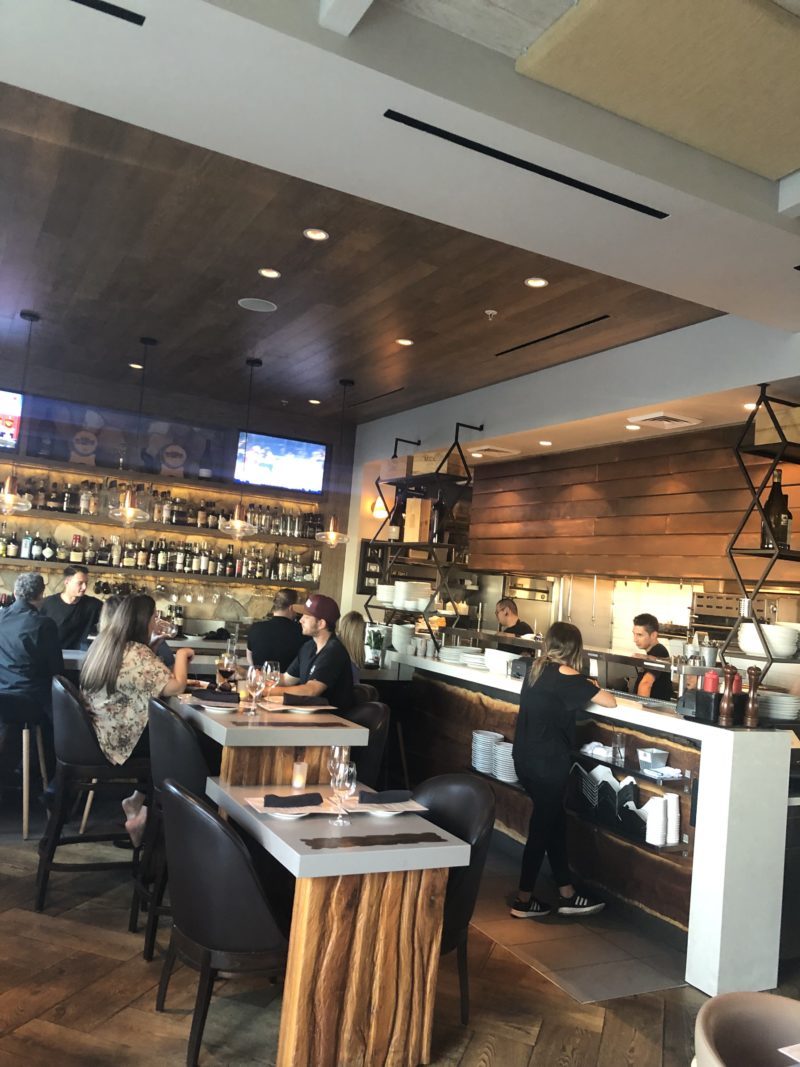 Locals, we hit up Ironwood. Absolutely delicious food! They are owned by the same group that owns Olea in Newport Beach and Vine in San Clemente. After that, we popped over to Dublin 4 for a cocktail. Date night may have only been a couple of hours but it was all we needed to reconnect and enjoy the night.
FLIRTY & FEMININE
I wasn't able to pop in on Saturday to share my finds but this one is worth noting for sure. Such a darling top and it's an extra 20% off right now.
SOURCES ON SALE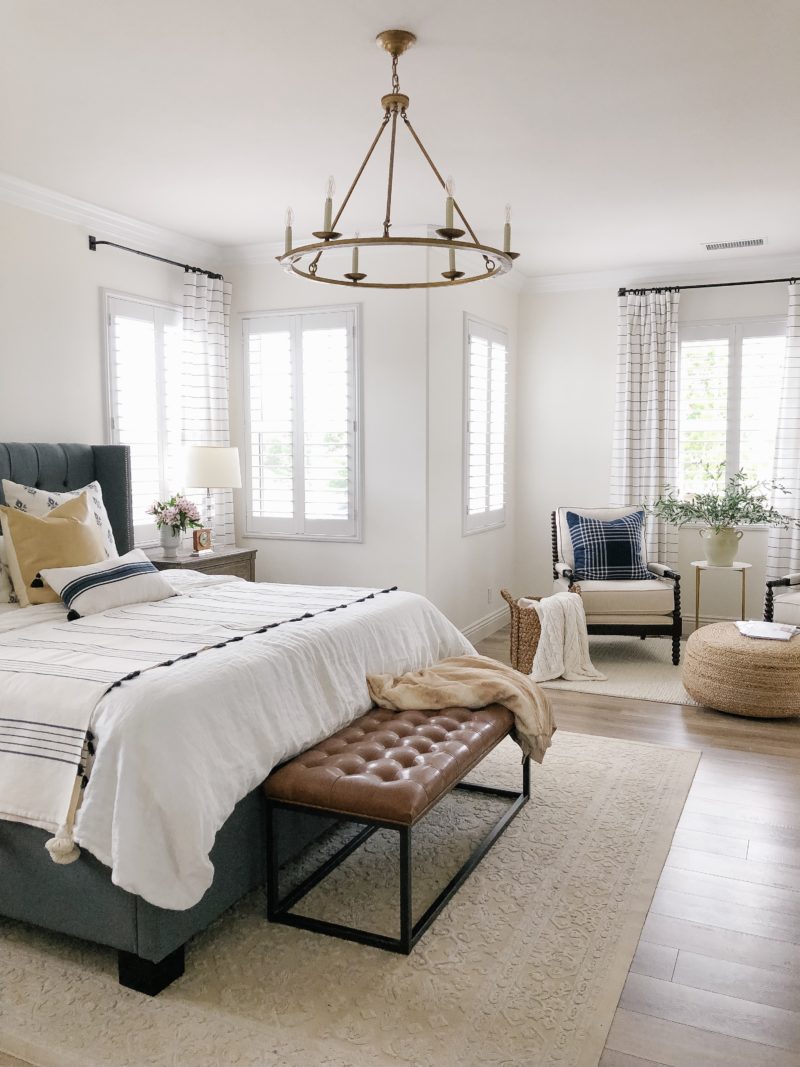 Lastly, so many of our bedroom sources are restocked or on sale so I wanted to give you a heads up. I've listed some of them here but you can see more of our room in our master bedroom reveal.
EPIC MARINADE RECIPE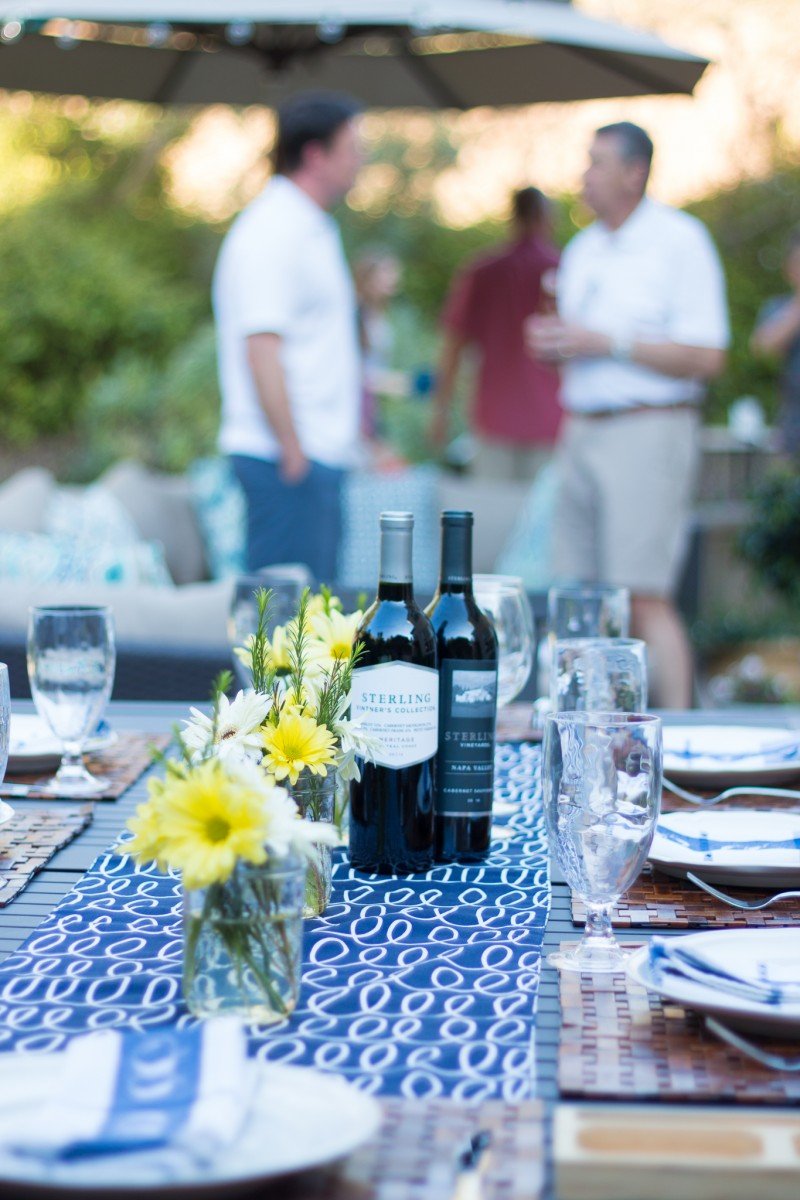 If you are planning to do any grilling this summer, you'll want to check out this marinade recipe that my sister and her husband introduced to us. It's phenomenal. I love this photo with my dad standing in the background. It's a good reminder to get out those cameras and snap photos.
We have some fun changes around here and I can't wait to fill you in. I will be working on sharing those very soon. If you are now on summer time, wishing you all the best as you enjoy these fleeting days. And if you are still in the home stretch of school, enjoy the final push. Make it a great day, friends.