Good morning. I'm working from a quiet house this morning which feels a bit strange. My children have VBS this week. It's their only camp this summer and they both love it so much. And while we've been loving summer, a little bit of time to work guilt-free is welcome. Sharing our weekend as well as my birthday celebration in our Monday morning wrap-up.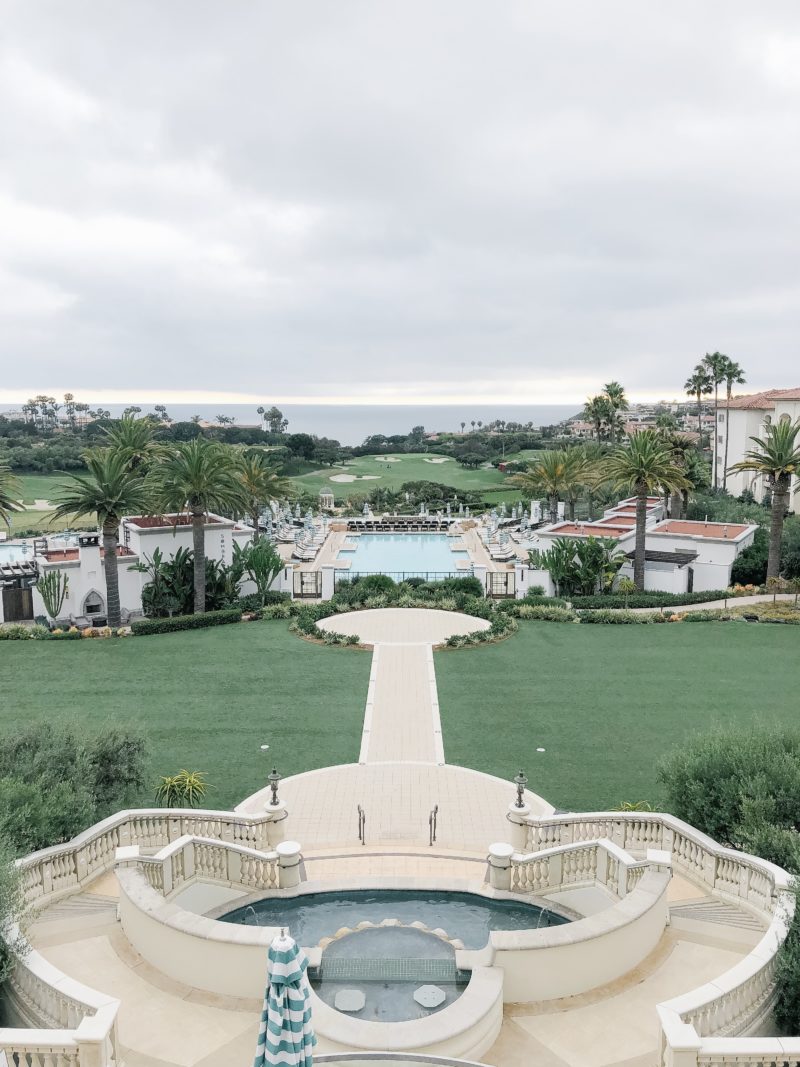 Have you heard of the Monarch Beach Resort? It's set on a beautiful piece of property in Dana Point, California. We are lucky to live twenty minutes and my husband surprised me with a birthday dinner last week. It was an overcast evening but absolutely beautiful.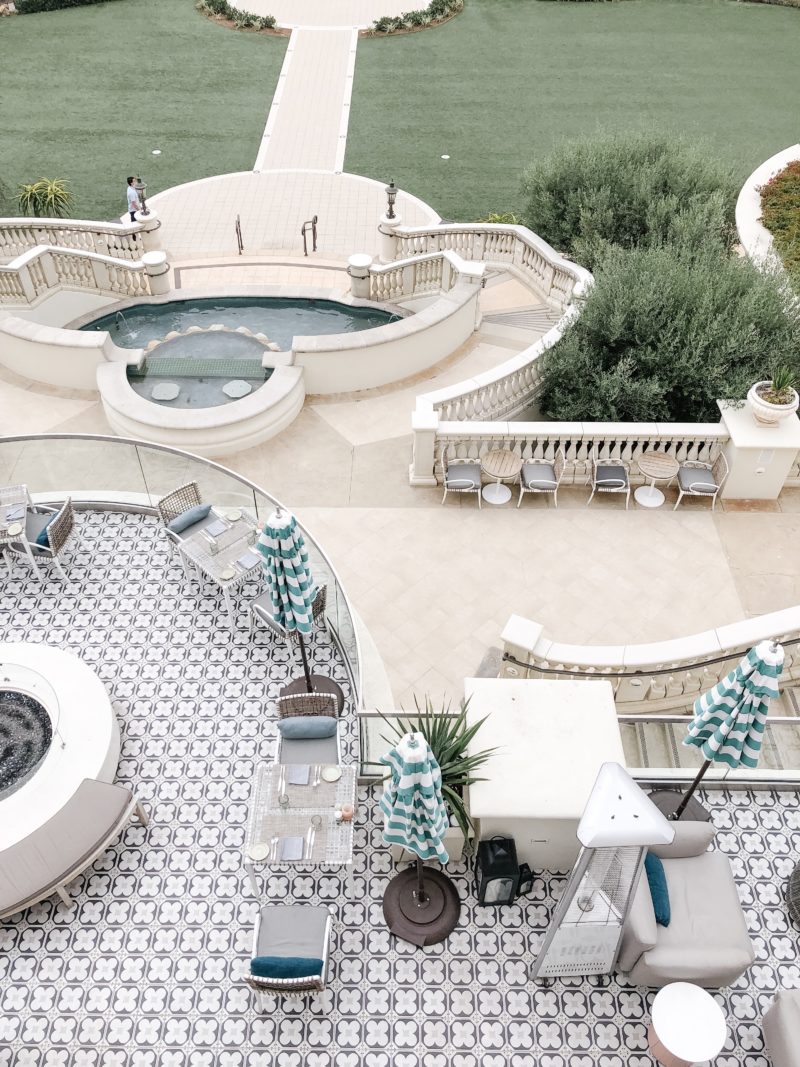 The tile below gets me every time. We have dreams of incorporating some of this tile into our backyard one day. For now, I will just drool over this.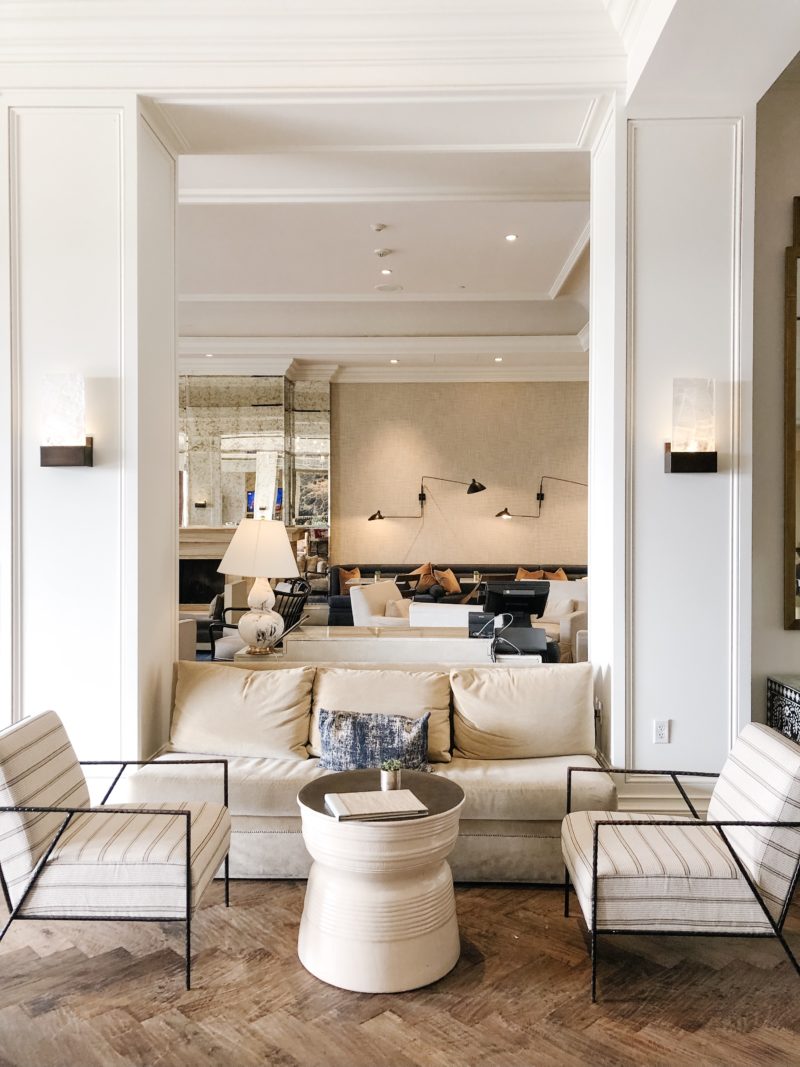 The inside is just as pretty. The floors are just stunning. All of it is so well designed and truly stunning.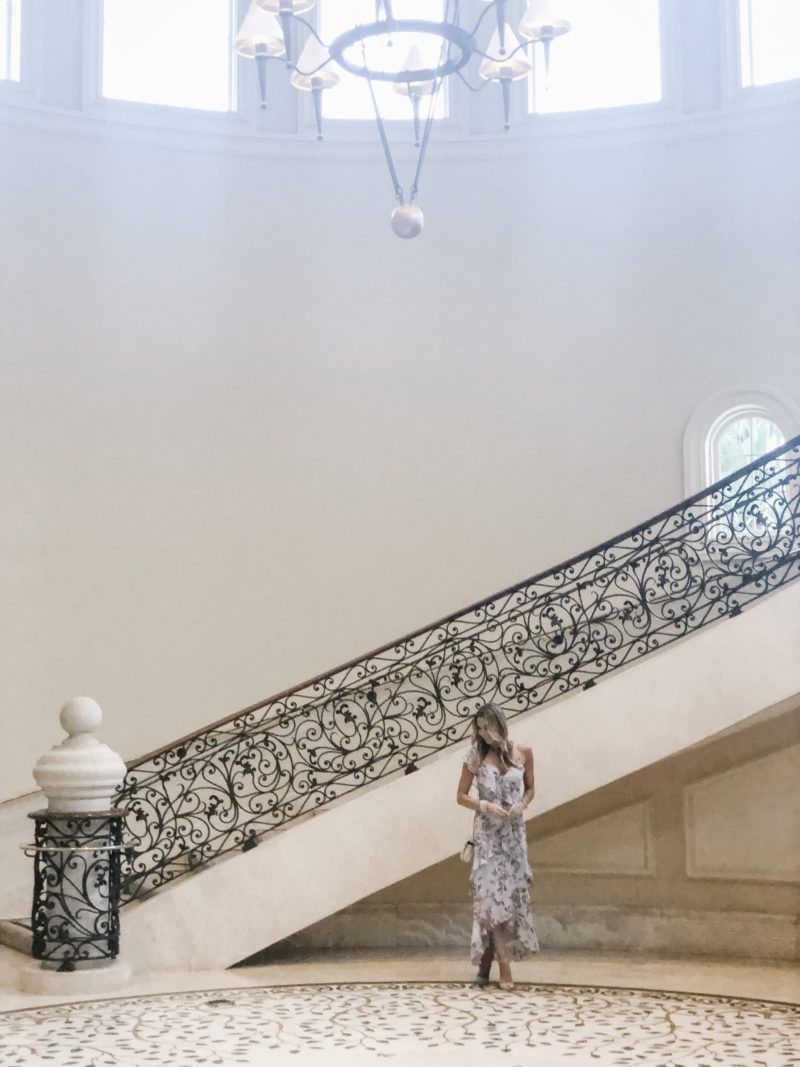 dress | heels | similar handbag
This staircase, with all of the natural light flooding in, is one of the most beautiful spots in the hotel.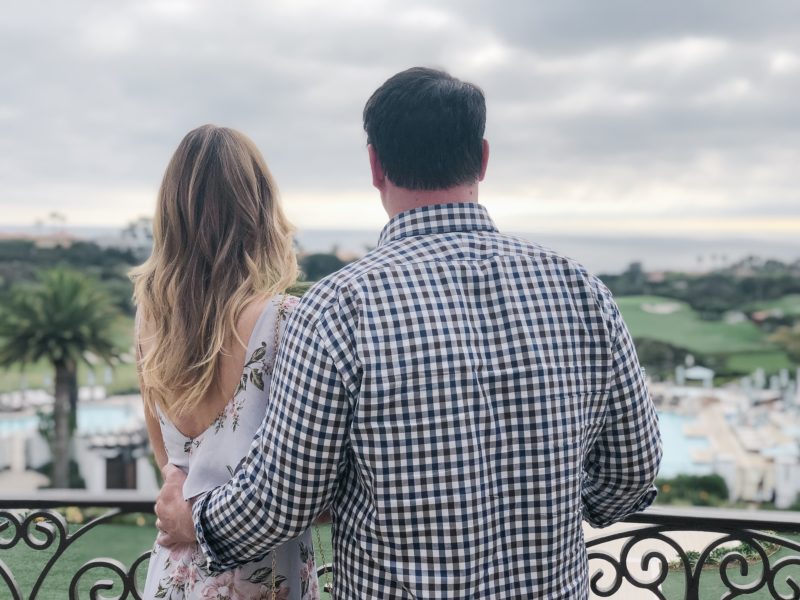 So thankful for an evening with this guy. Life has been hectic lately and a moment to exhale and just enjoy each other was just what I needed.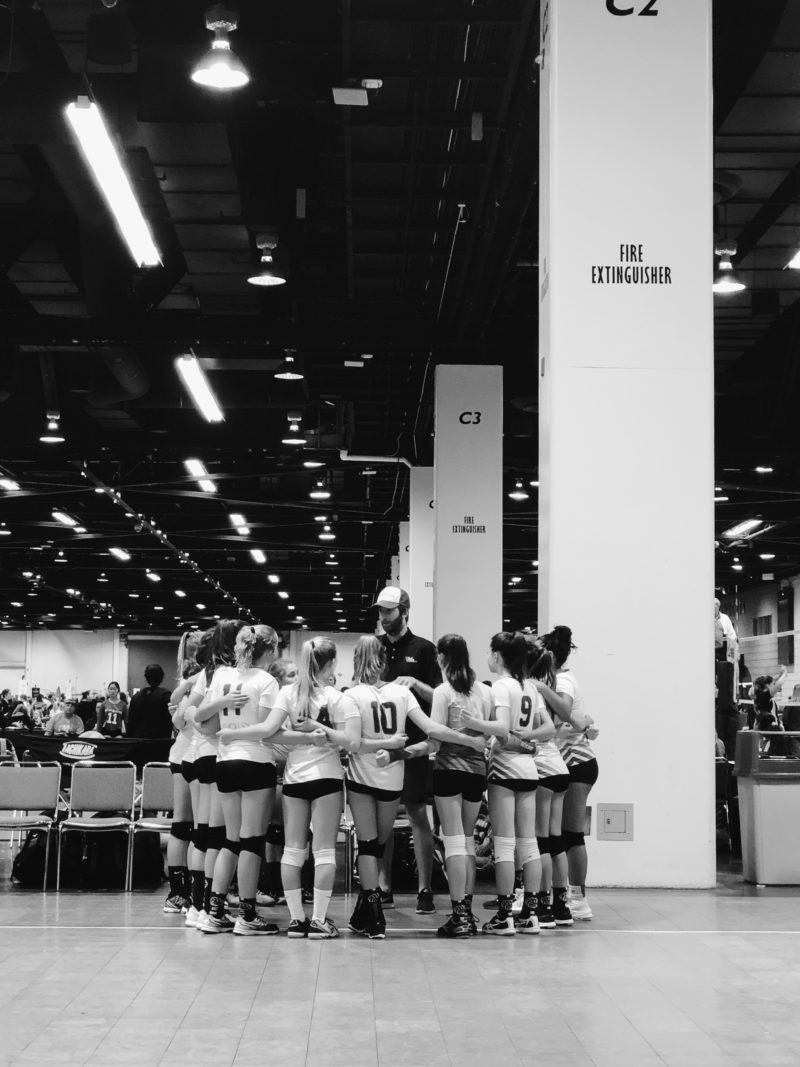 The rest of our weekend was all volleyball! I was excited to bump into a couple of you in the Anaheim Convention Center. These girls had such a great season. I am so proud of the progress they've all made. Most importantly, it was such a sweet group of girls and parents and I really didn't want to see the season come to an end.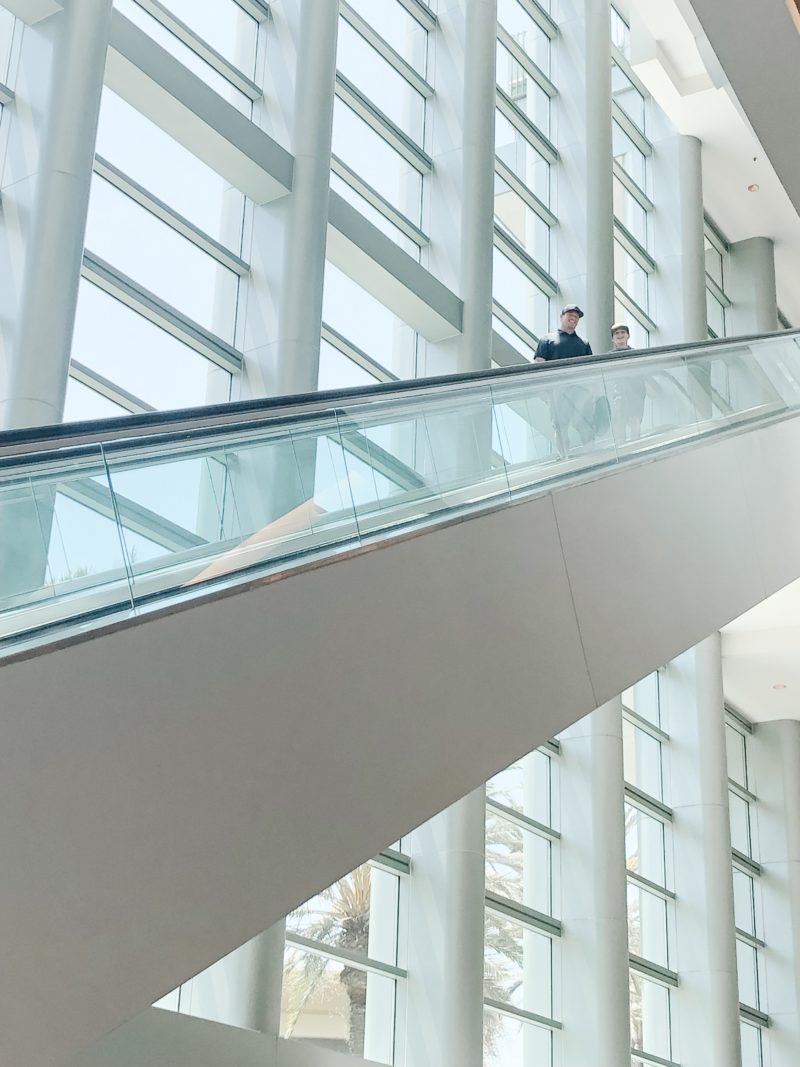 How cool is this escalator in the Convention Center? I have to laugh though because you end up killing so much time in between games that you start doing silly things like this. Riding the escalator just for fun. I think I am still hearing game whistles in my head! Anyone who has been to a volleyball tournament knows exactly what I mean.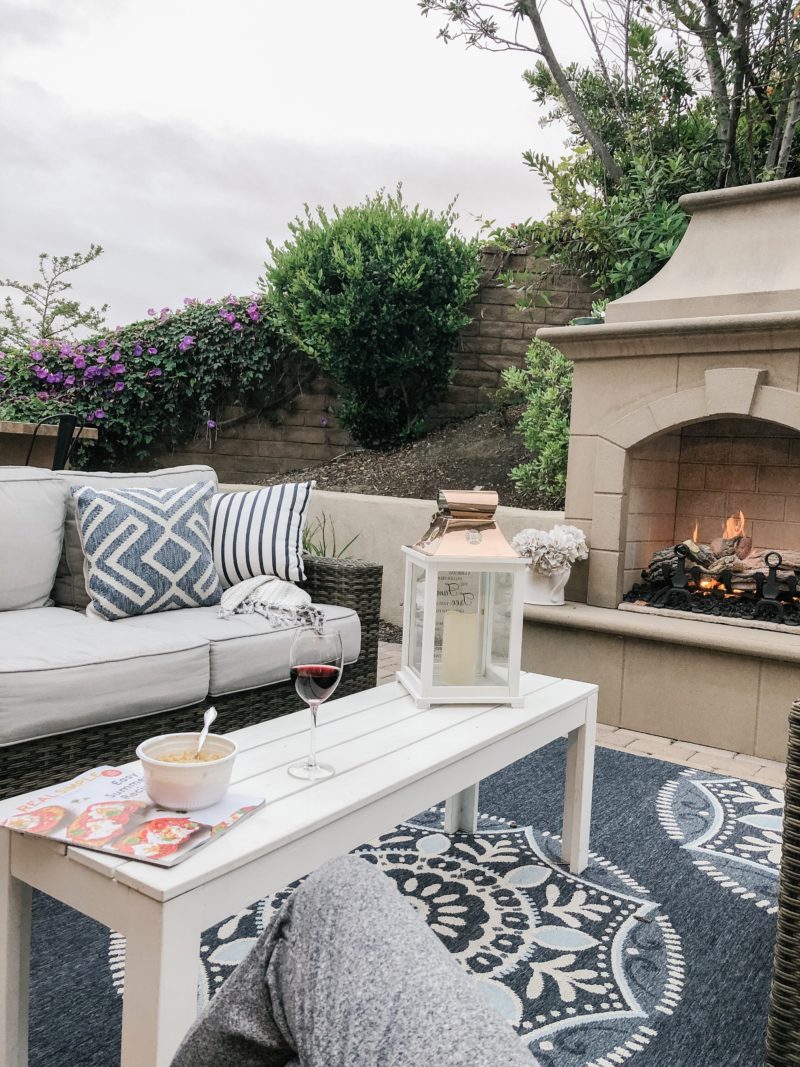 The days are so long that we literally did nothing when we got home each evening. I didn't even cook which is why I am eating the very fancy Bowl Noodle! LOL. But reading about fabulous recipes in my Real Simple magazine that I most likely will never make. Anyone else do the same thing? I do plan on making this today. The leftovers make incredible burritos.
Sunday afternoon we did nothing but read on the porch. It was so nice to be home and in the fresh air. Still loving these striped pillows. Highly recommend.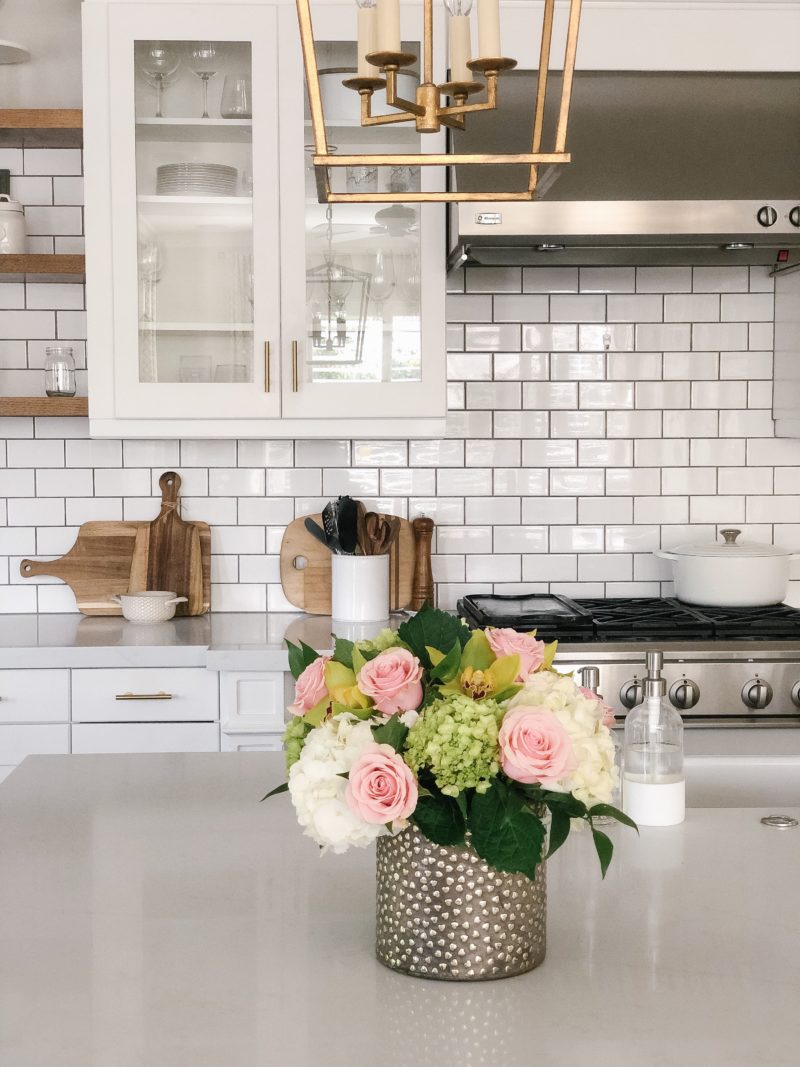 Lastly, I had questions about this vase when it was shown in my stories. My dear friend, Allison, sent me these flowers for my birthday so I do not have a source. These beautiful flowers make me smile every time I walk in the room.
What's on your agenda this week? Vacation? Staying home? Whatever it may be, I hope it's a great one. I'm off to organize a few things and then visit with my sweet mom.