It's been a little while since I have shared a recipe on the blog and this one I think you'll love. It's a huge hit every time I serve it over here. I have my sister to thank for passing it along to me. We had a crazy night last night so this was waiting for us when we came home with my parents and not a drop was left. This Veggie Quinoa Chili is a crowd pleaser, healthy and so darn easy.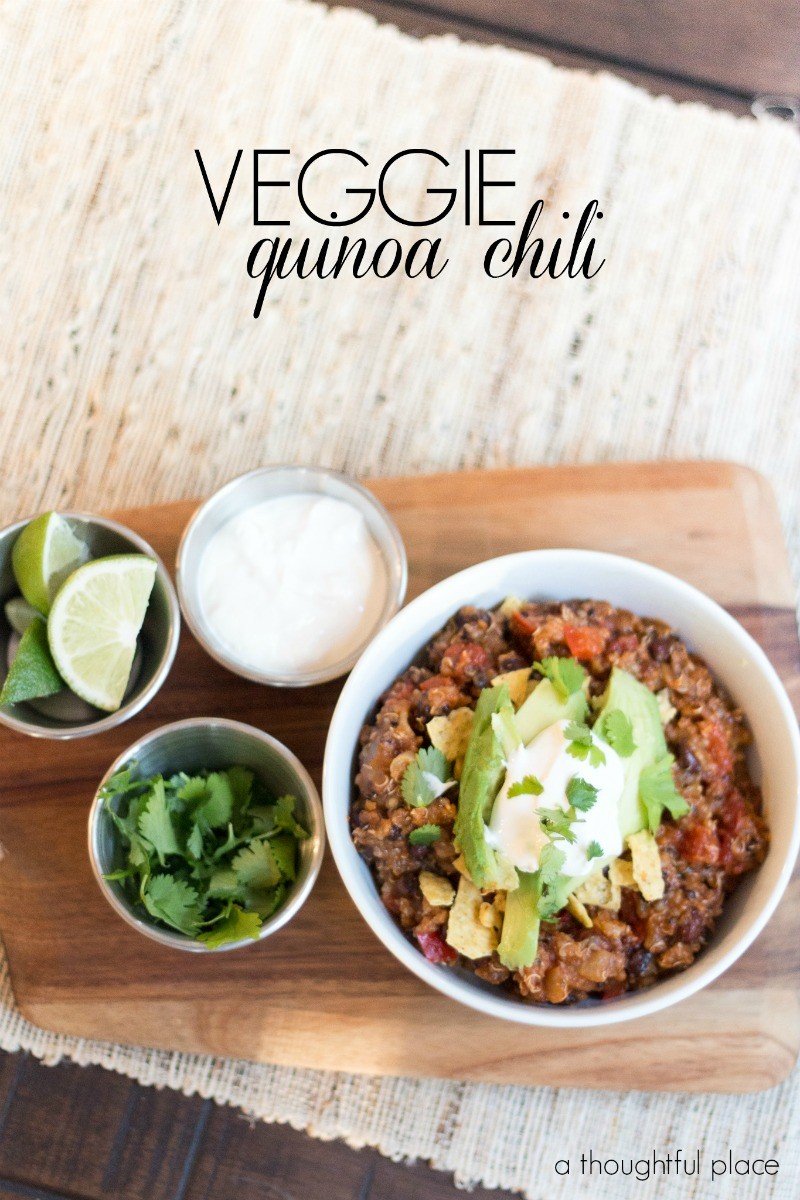 ingredients
2 t. canola oil
1 c. chopped onion
1 c. chopped red bell pepper
2 t. chili powder
1 t. dried oregano
1 t. ground cumin
3 minced garlic cloves
1 (4.5 oz) can diced green chiles
1/2 c. quinoa
1/4 c. water
1 (15 oz) can black beans, drained
1 (14.5 oz) can diced tomatoes, undrained
1 (14.5 oz) can vegetable broth
3 T. chopped cilantro
Toppings: sour cream, lime wedges, avocado, crushed tortilla chips and cilantro
HINT: Did you know Trader Joes sells a blue bag of chopped onions in the refrigerated vegetable section?  Genius. It makes this recipe so much easier. And if you double the recipe, one bag of the onions is still enough. No mess, no teary eyes. Bam.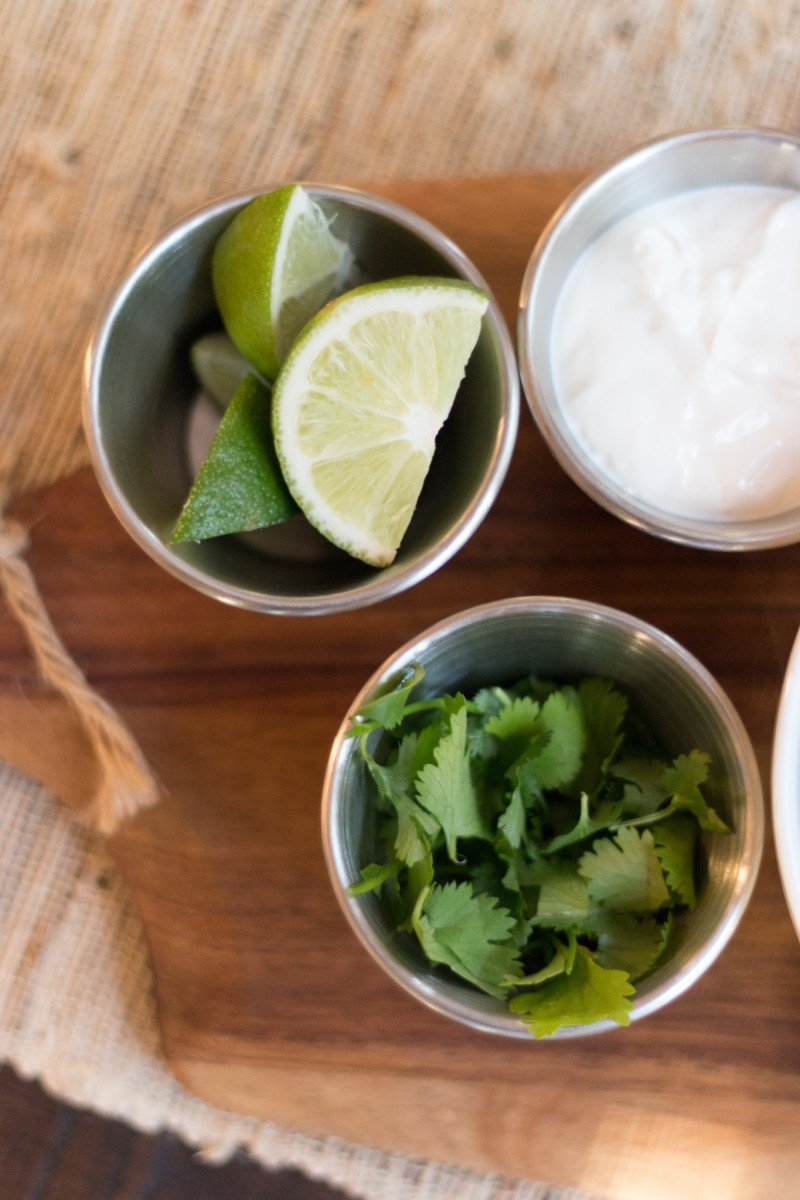 directions
Heat the oil in a large soup pot over medium high heat. Add onion and bell pepper, sauté for 3 minutes. Add chili powder and the next 4 ingredients, cook 1 minute. Stir in quinoa and next 4 ingredients, bring to a boil. Cover, reduce heat and simmer for 20 minutes or until quinoa is tender. Stir in cilantro. Serve with sour cream, lime wedges, chips and avocado. Serves 4.
Recipe via cooking light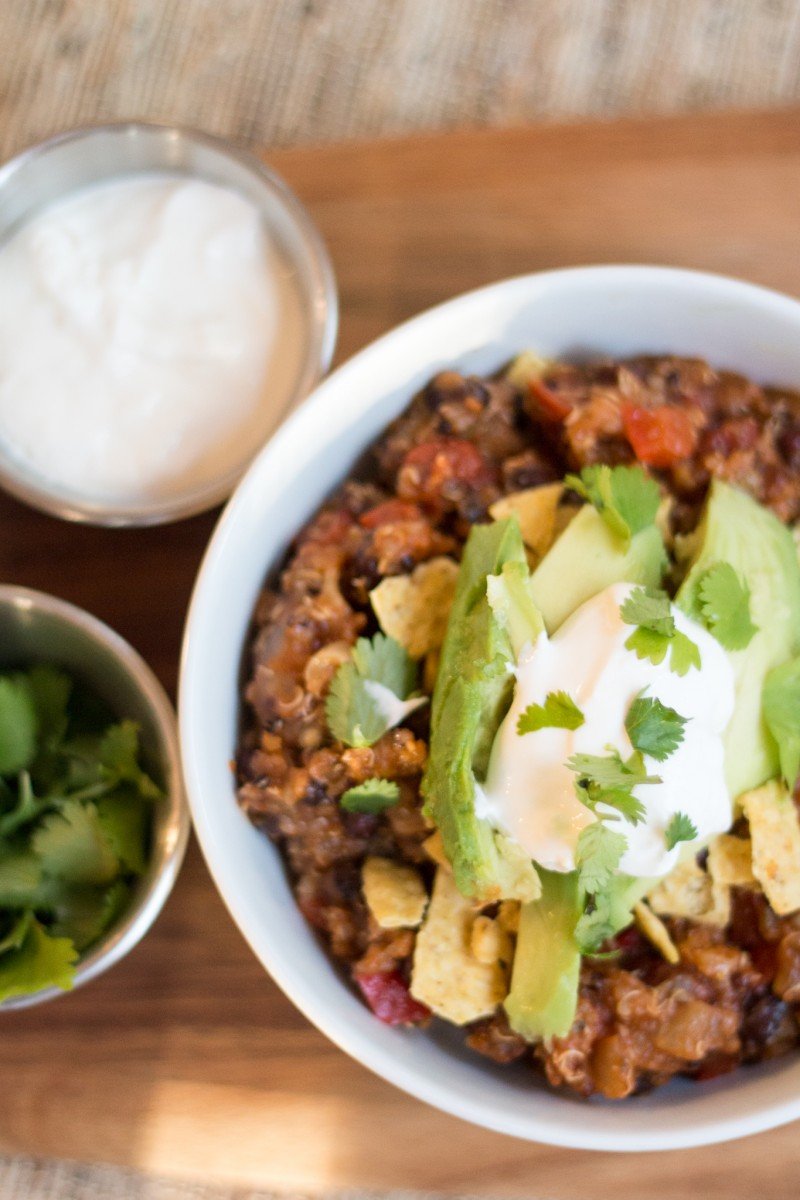 TIPS: I always double the recipe. If there are only 4 of us, then we can have leftovers. It's a great recipe to take to friends or neighbors when they need a meal. My sister serves it with warm bread fresh from the oven and that is also delicious with it, too. If you double the recipe, just be sure to cook it for about 35 minutes. I make this in a large pot and then transfer it, when done, to my crockpot to keep it on warm. Works like a charm if you need dinner ready ahead of time. Prep time on this recipe is 30 minutes!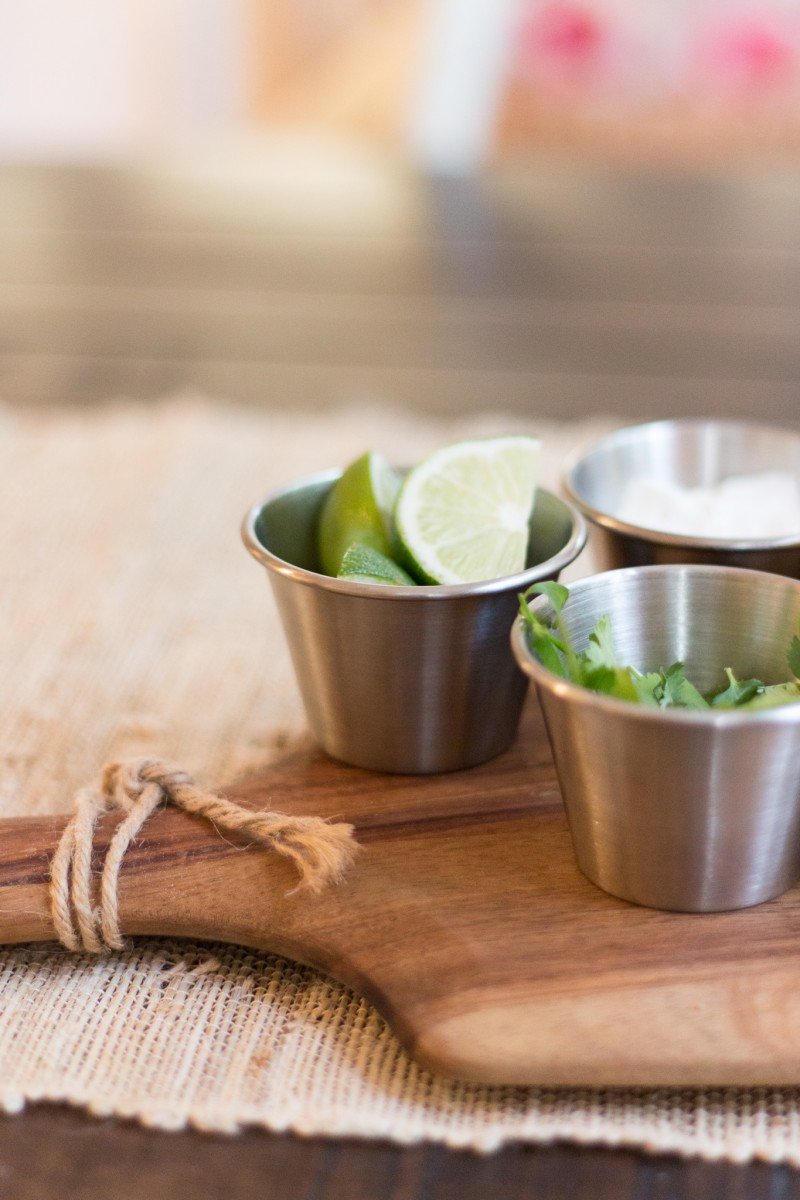 I ordered these stainless sauce cups back in the day when we threw our beer tasting party. For that I had ketchup in them for the wedge cut fries we served. I find that I use these quite often and they are a perfect size for toppings.
I hope you'll try it. Let me know if you do!
More Scrumptious Dishes
Classic Chicken and Dumplings Soup
Chicken & Vegetable Lettuce Wraps
Meat and Cheese Platter {with how to video}