Where is the summer going? I was just looking at the calendar and realized that it will be August this month. I want to freeze time with the kids. Before I know it they will be in high school wanting to do their own thing. Perhaps it's the loss we've had, but I am even more protective of our family time. Sharing what we've been up to in our Monday Morning Wrap-Up today.
INTERIOR DESIGN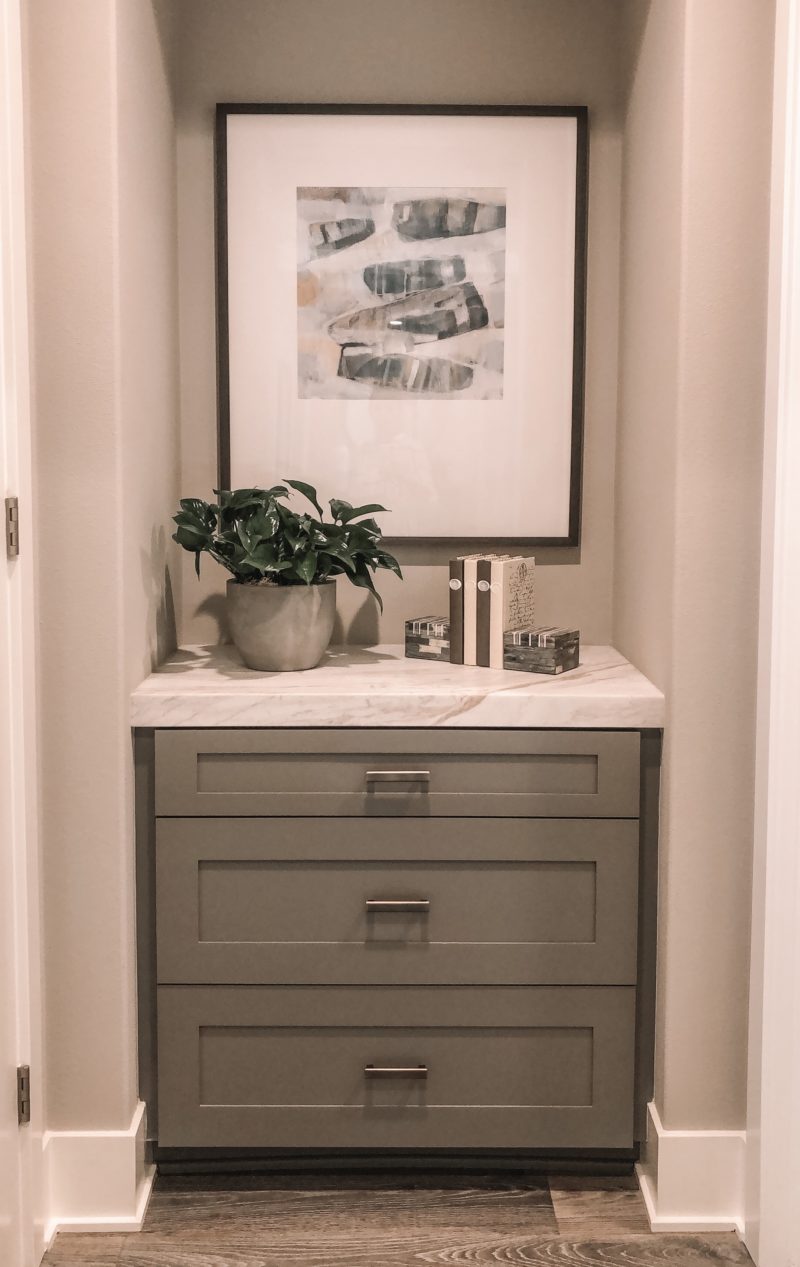 We spent a little bit of time touring model homes and I thought this was a great way to use a funky alcove. The built in cabinet and countertop make this so much more interesting and functional. If you are handy at all, Ikea would be the perfect place to buy just one cabinet for a situation like this.
CONCERT TIME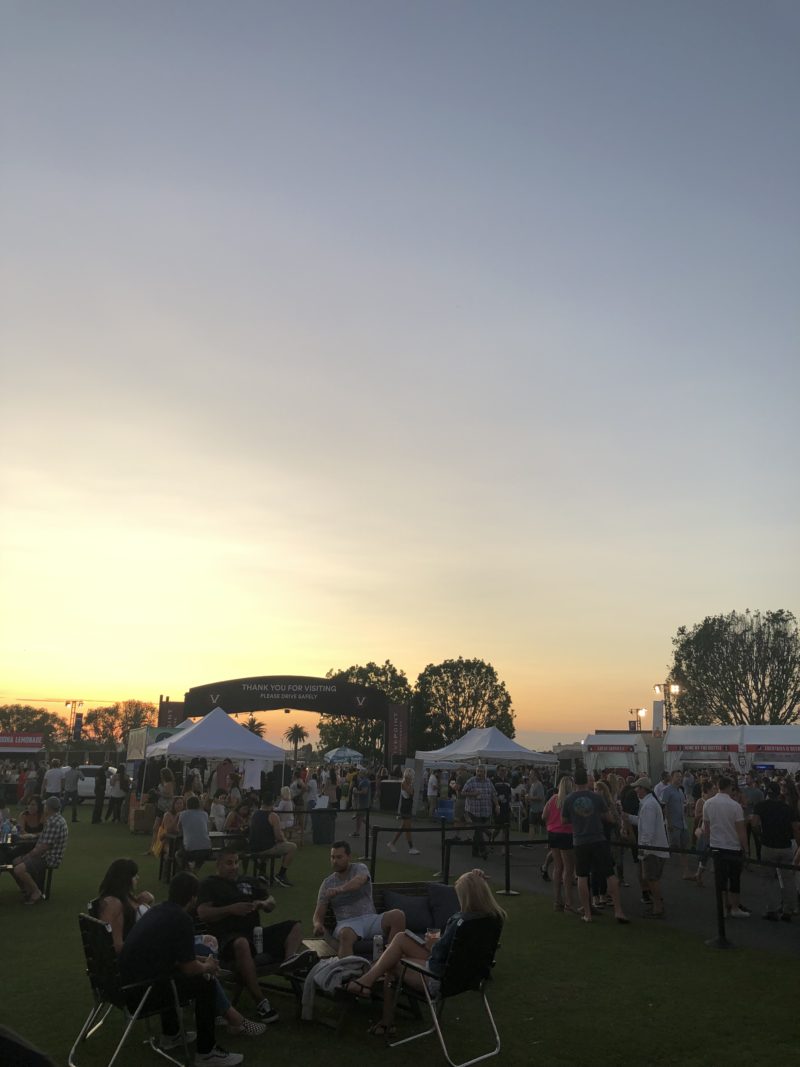 Back in May we celebrated my husband's birthday and I gave him concert tickets. The older we get the more we realize the importance of experiences like this over gifts we don't need. The warm weather we've been having made the concert outside perfect. If you are local, I highly recommend Five Point Amphitheater. It's a really pretty venue with a huge outdoor lawn section to enjoy prior to the concert.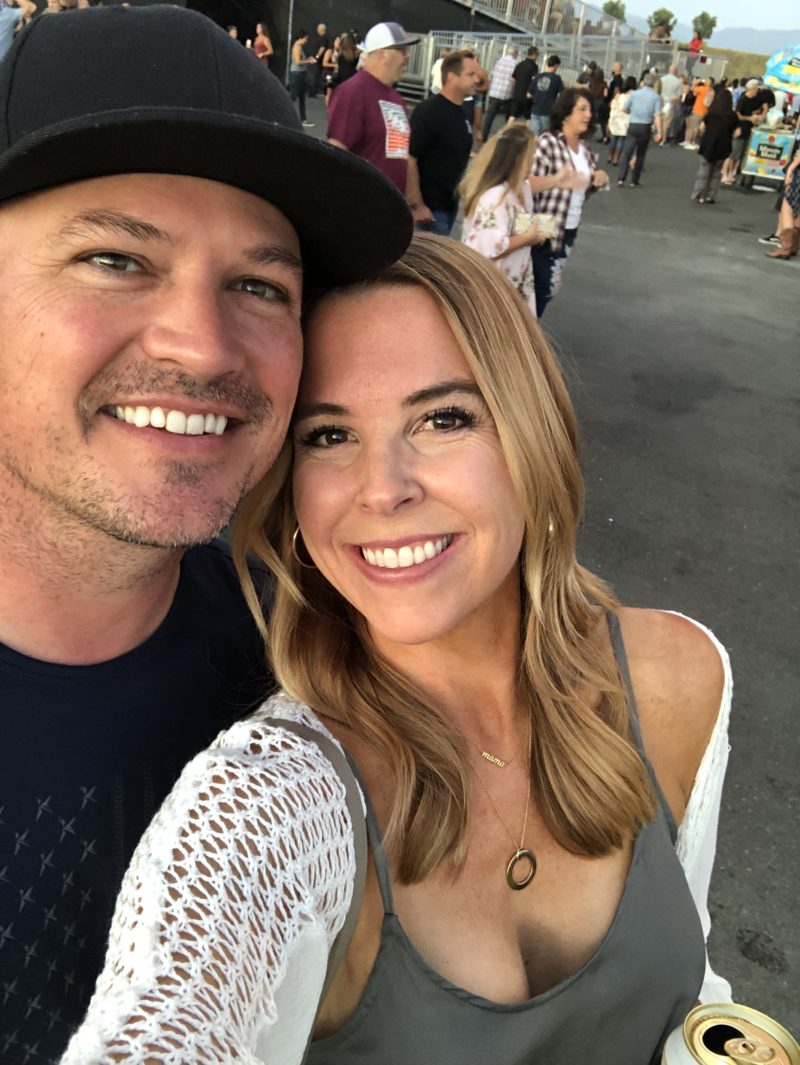 The Zac Brown Band is one of our all time favorites and they put on an epic show. It was our first time seeing them in person. More importantly, it was really wonderful to be out with Ryan and just enjoying one another's company.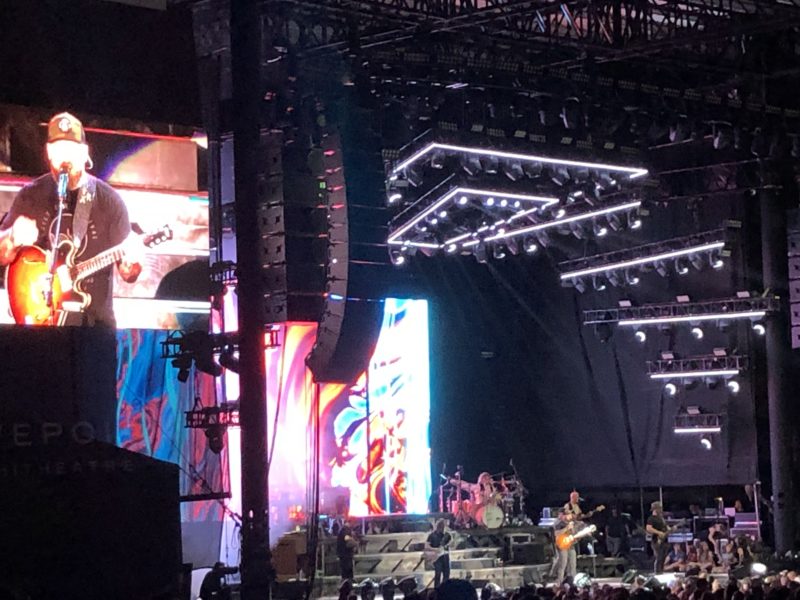 They played their new song called, "Leaving Love Behind." Of course I cried but it is so beautiful. Listen to it on You Tube. So good.
LOCAL HOT SPOT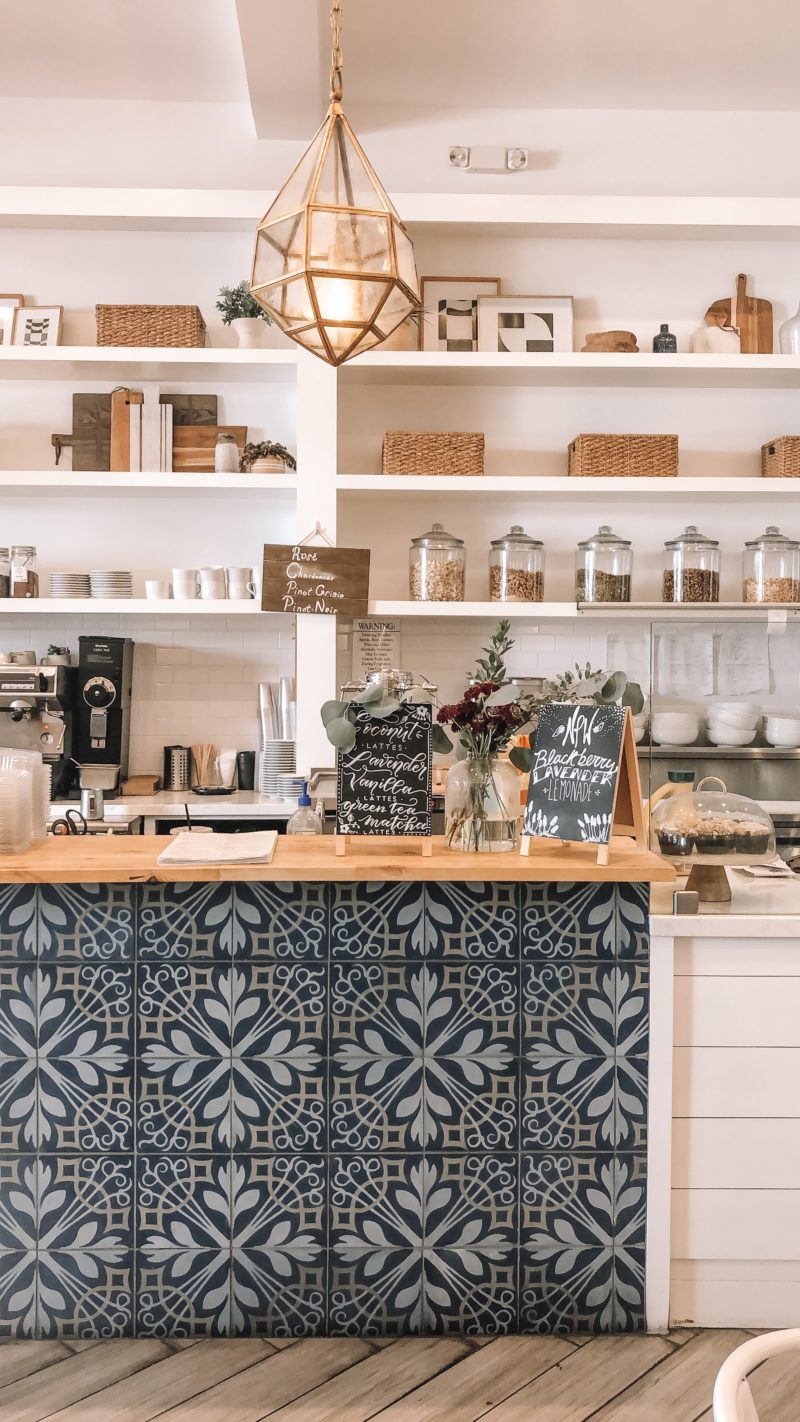 In other news, if you are looking for a darling place to grab lunch or breakfast, Café Hermosa is beyond cute. The decor and design is spot on and so inviting. Plus they serve breakfast all day which makes my husband one happy camper.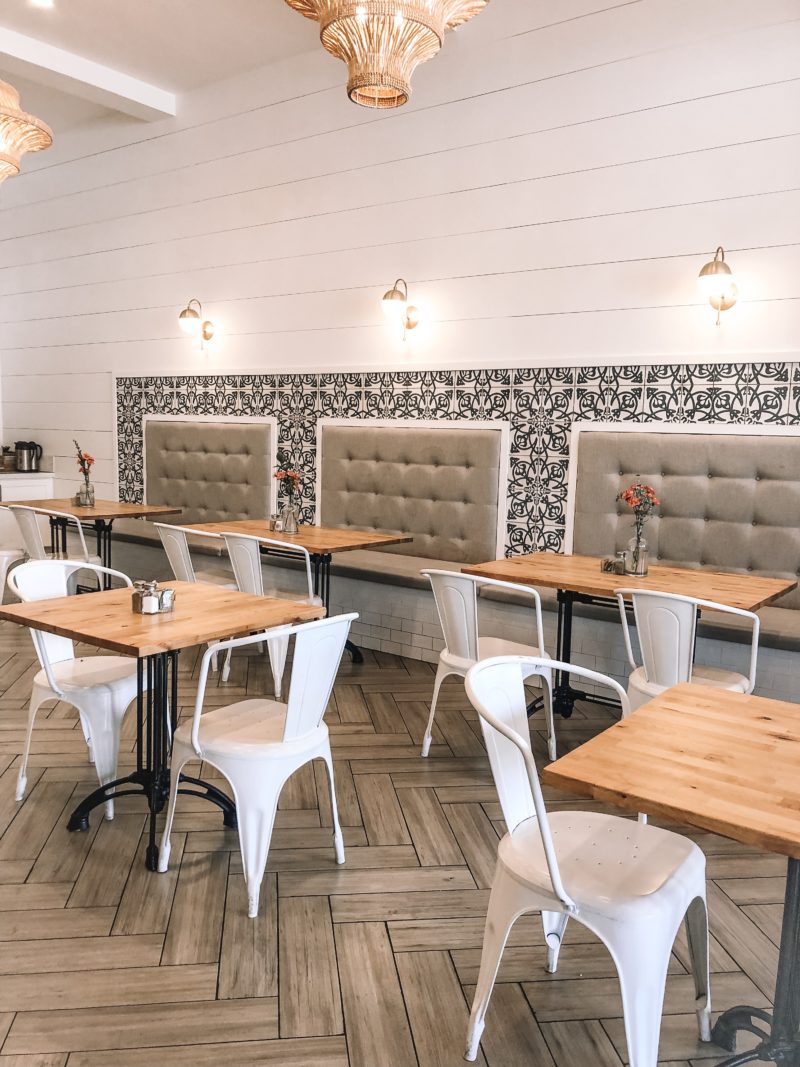 Love this interior. All so well done.
BECAUSE OF GRAMMY
My mom and dad had a restaurant that they went to almost daily. Mangia Bene. The entire staff loved them and made things so comfortable and welcoming for my dad when dining with my mom was especially difficult. We went as a family the other night. It was so nice to see the staff and spend time there. Grammy was the queen of entertaining and taught us how to fold napkins so the kids folded theirs to honor her.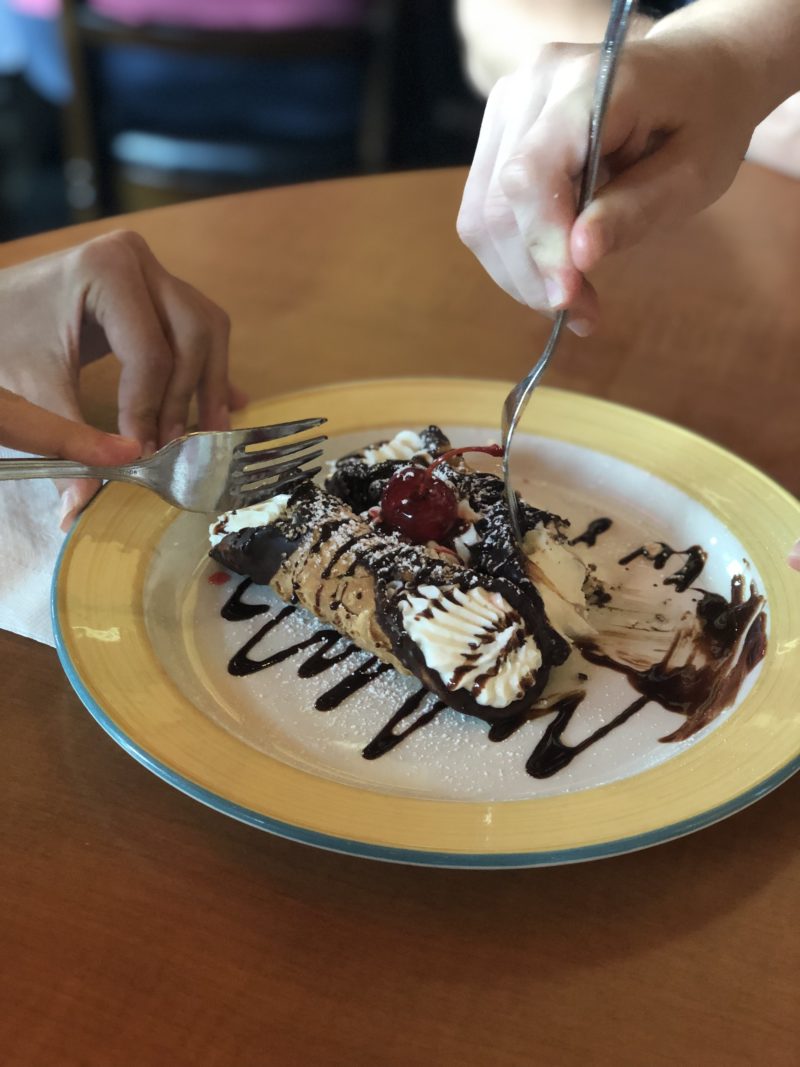 Of course dessert is always a perk. Do you all have a special restaurant that has meant a lot to you through the years?
CUTE LITTLE TOP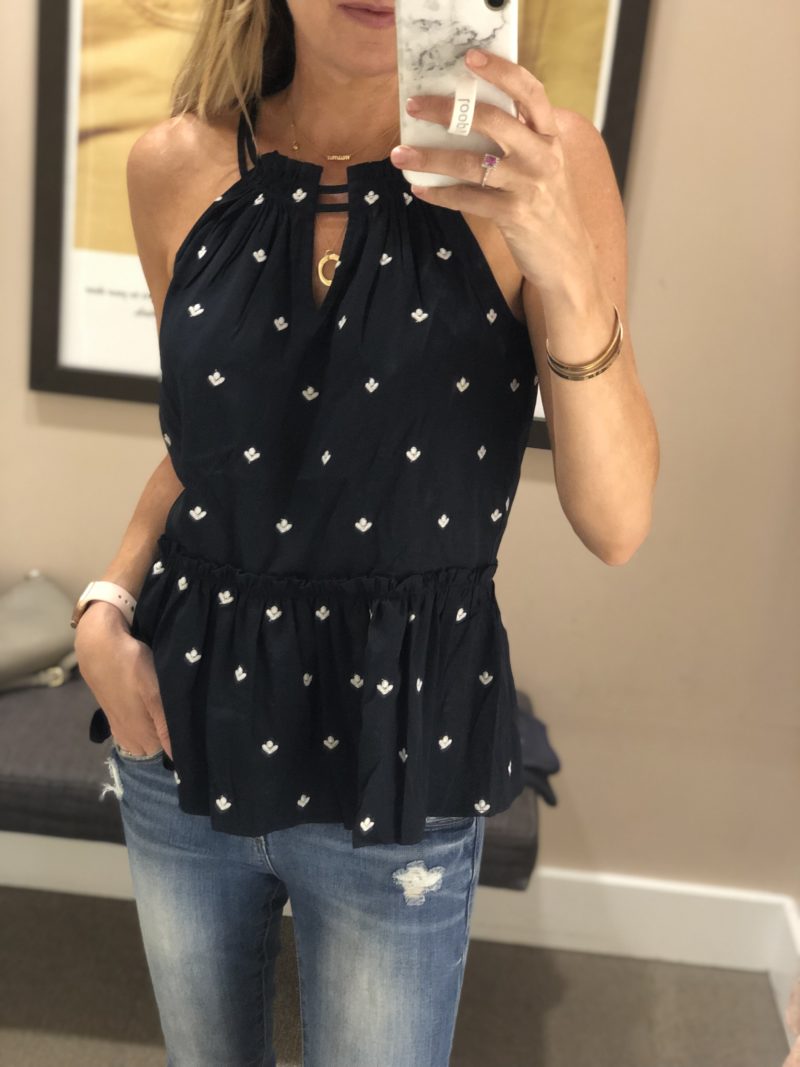 Over the weekend, I snagged this cute navy and white peplum top for 50% off. Keep an eye on it as they often go on sale.
WHAT YOU LOVE

After I posted about some of my favorite beauty finds, you all let me know what self-tanner has been working for you. A fantastic round-up and I use most of these!
OUTDOOR LOVE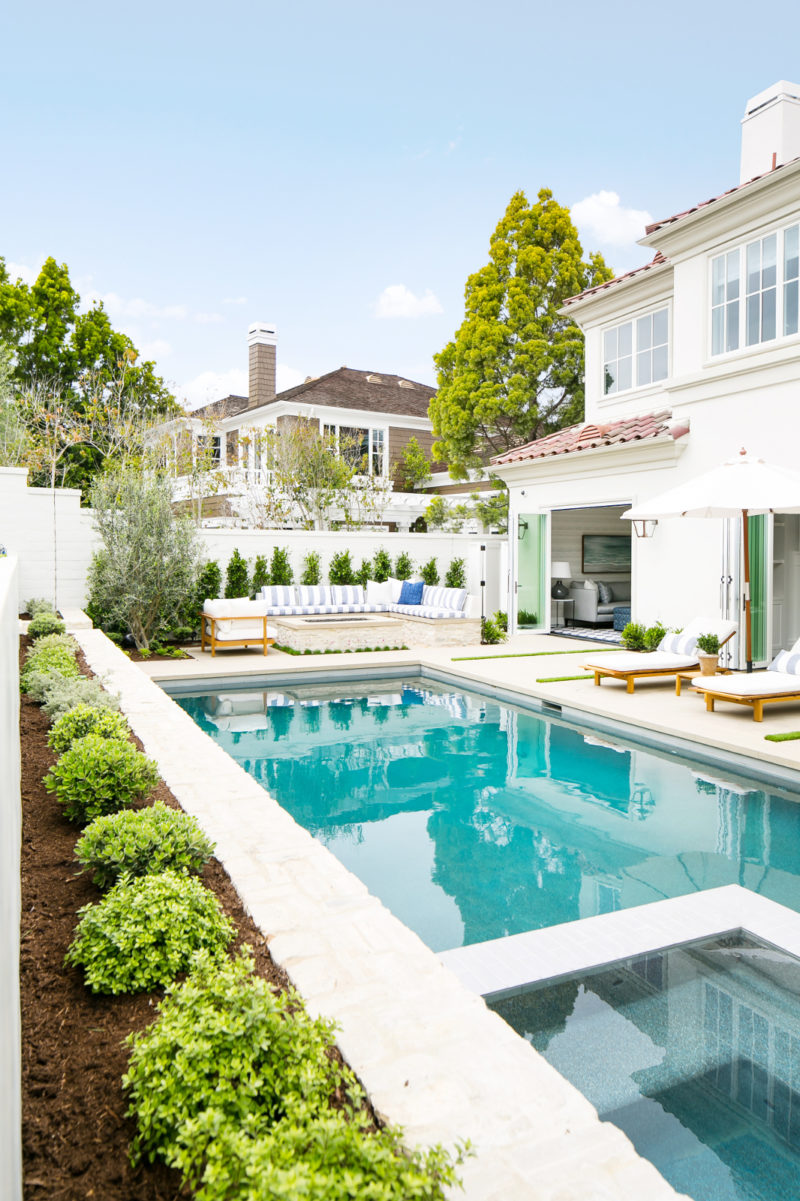 Last but not least, a little bit of eye candy on this Monday Morning. I adore Brooke Wagner and all the spaces that she designs. This beautiful backyard is no exception. Holy cow. Lucky owners!
Enjoy the day, sweet friends. Feel free to follow along on stories for our next adventure.