Feeling grateful and ready for the week ahead. Trying to stay in the swing of things with meal planning so that will be first up this morning. I might even flex my DIY skills and get a start on the shiplap in our bonus room. Looking back over the weekend, it was a much needed couple of days with my crew. While we had many commitments, we managed to sneak in some time just for the four of us.
SPECIAL SPOT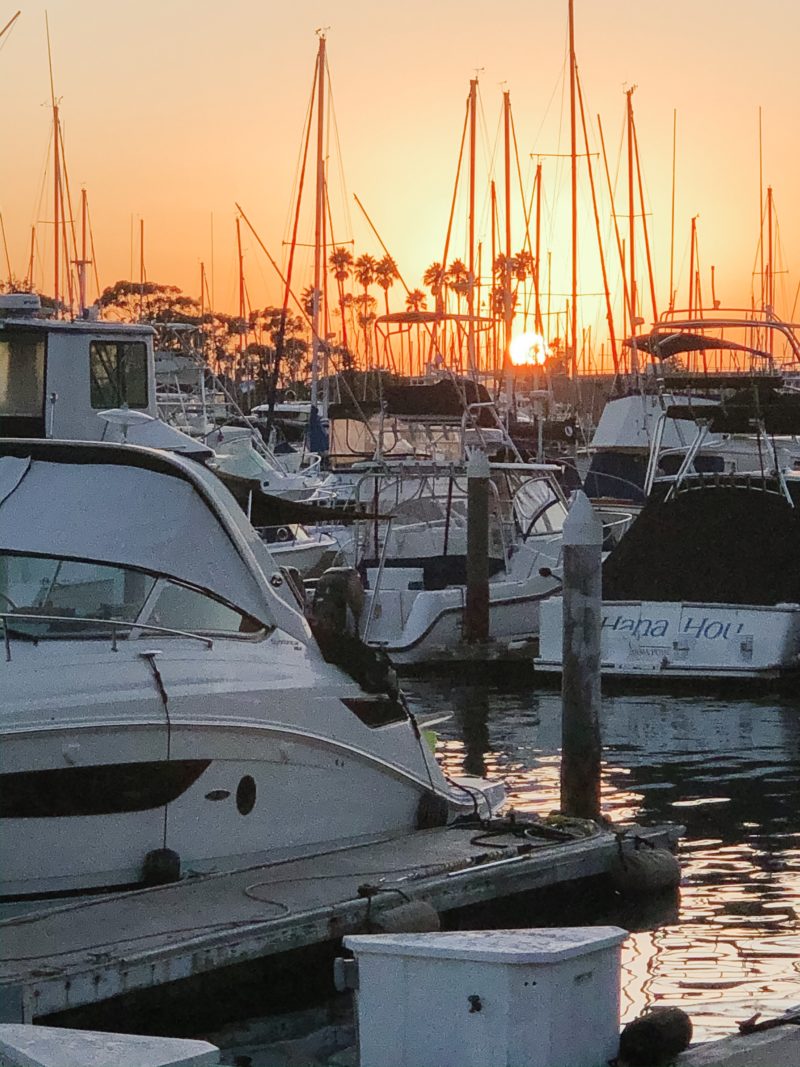 Dana Point Harbor is near and dear to my heart. I spent countless evenings down here with my parents while growing up. Ice cream at the harbor was our favorite treat. My family now loves to walk up and down the water looking at all of the boats. Friday night was really gorgeous.
MAN TO MAN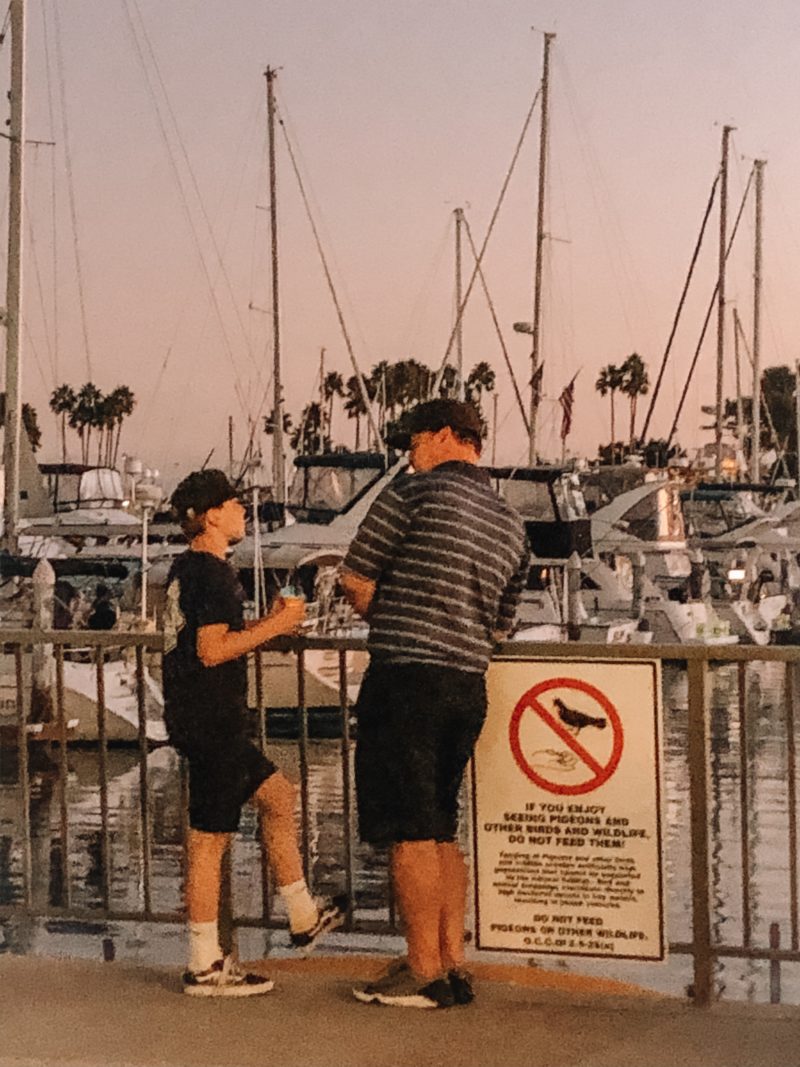 These two. I am beyond grateful that our son is growing up with this man as his father. Life has thrown some serious curve balls lately, and their relationship continue to be a priority. I love that they are having a man-to-man conversation while eating bubble gum ice cream. Just as it should be!
CLASSIC BLOUSE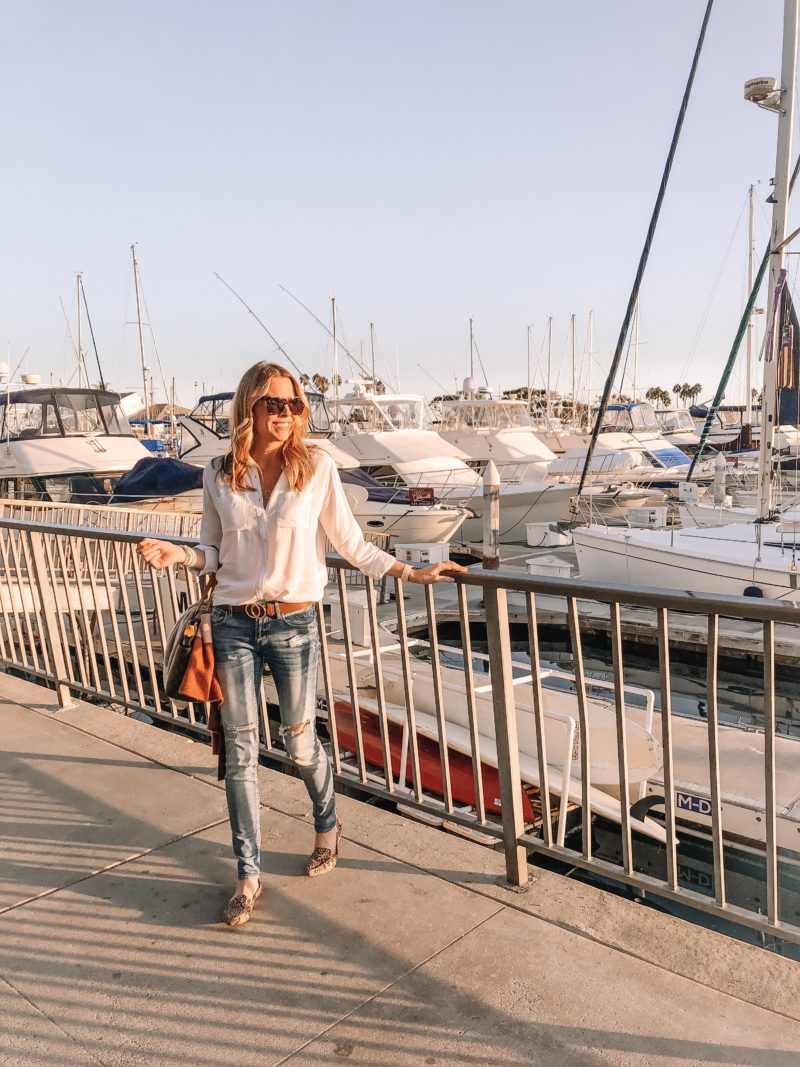 blouse (40% off) | jeans |cardigan| belt | sunglasses
My white blouse has been on repeat. It will be a great one during the holiday season, too.
NEIGHBORHOOD SPOT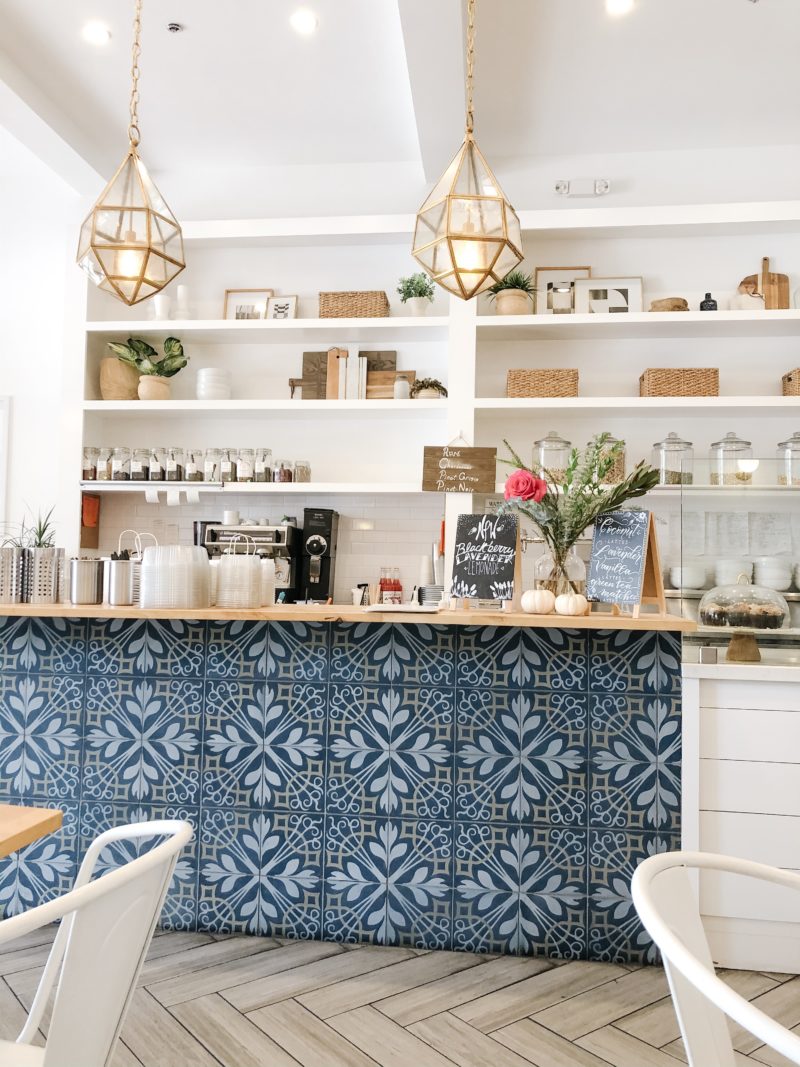 After church on Sunday we popped into Café Hermosa in San Clemente for breakfast. I adore the decor. And their avocado toast with salmon is delicious.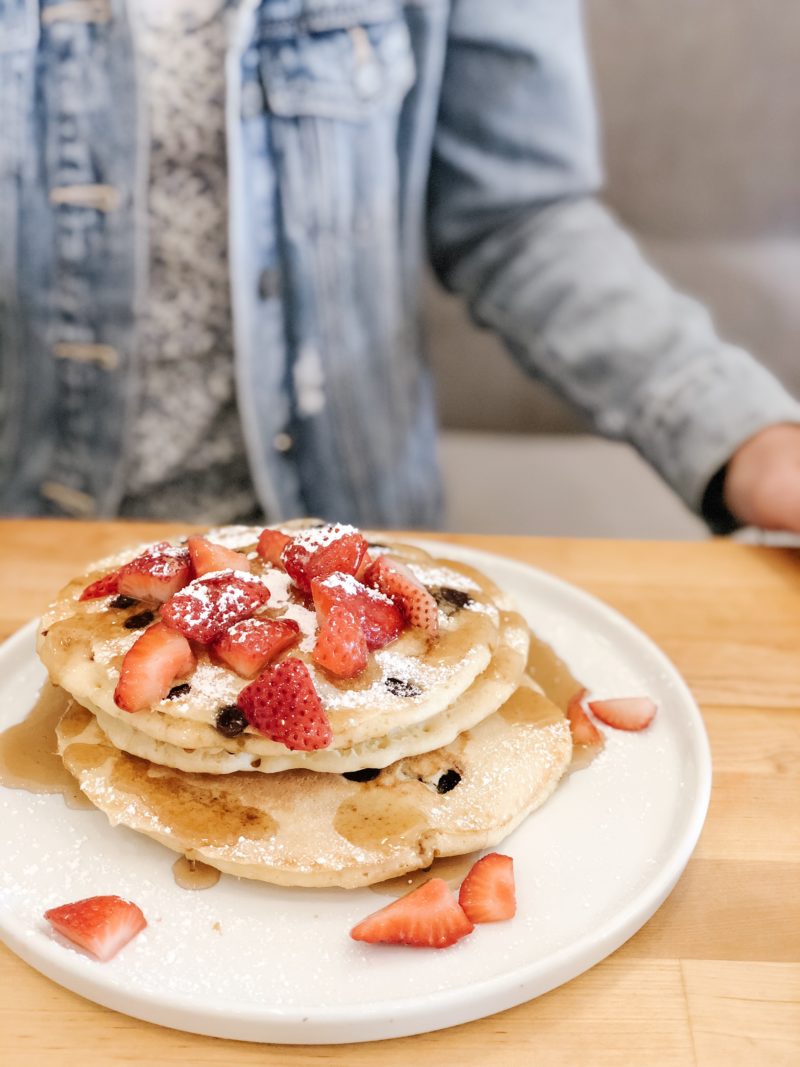 Girl after my own heart. Chocolate chip pancakes with strawberries. No better way to kick of Sunday.
MENU IDEA
I was on my game last week with meal planning. SO many of you are always on your game and I aspire to be more like you. Hoping to share a recipe that I try each Monday. This was a HUGE hit in our home. I served these Baked Italian Meatballs over quinoa noodles. Everyone in the family loved them and they were easy to make That gives them a five star rating in our home.
By the way, I have two of these baking dishes and LOVE them. So great during the holidays, too. They have lids that can double as trivets. They are coated with a special glaze that makes them so easy to clean. A heads up that I found them here for a steal. I also really appreciate that they look pretty straight out of the oven and can go right to your buffet.
SUNDAY FUNDAY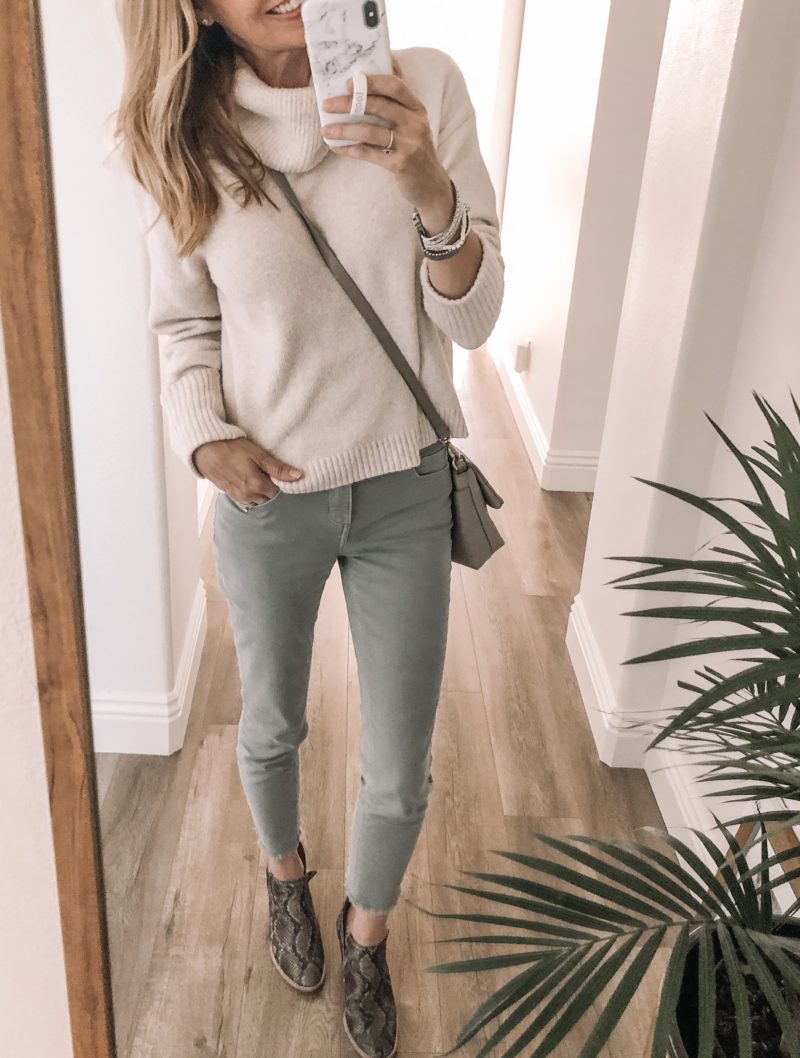 sweater | denim | booties | crossbody bag
This was my Sunday look. The misty fog green jeans are on sale. Extra 50% off right now making them $32. My snakeskin booties are fully restocked. I love the subtle print they add to outfits. This sweater is so cozy for Fall. I love the oatmeal color and style of the sleeves.
Can you all believe it's already mid October? Where is the time going? If you missed my post about slowing time down, head over here to join the conversation. (I've written back in the comment section to everyone who shared their thoughts).
Make it a great Monday, sweet friends.