Good morning. Are your children home from school today? Thank you to all of the Veterans for your selfless service. To our own family members who served, we salute you. We all slept in a bit after a long and busy weekend. The kids are begging to put up the rest of the Christmas decor so that is on our agenda today. They love it just as much as I do so why not? Today I am wrapping up our last few days and sharing some not to miss deals for online shopping.
DATE NIGHT
leggings | sweater | heels | handbag
Date night found us down in San Juan Capistrano. I just bought these gray leggings (more like pants) and love the button detail on them. The sweater is a great one for the holiday season. I will be sharing more of this look on the blog soon. This entire outfit is majorly on sale today.
HOCKEY TOURNAMENT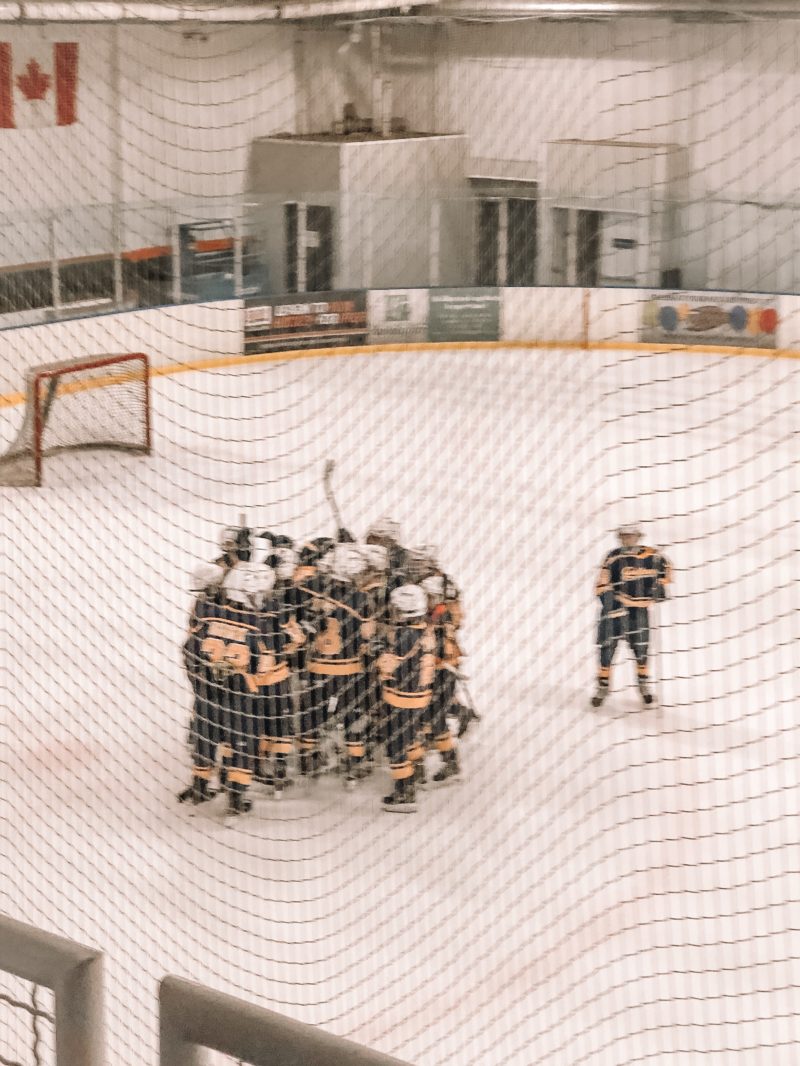 Our boy worked hard over the past few days at a hockey tournament. Safe to say he was sound asleep quite early last night. There is nothing better than watching your child do something they love.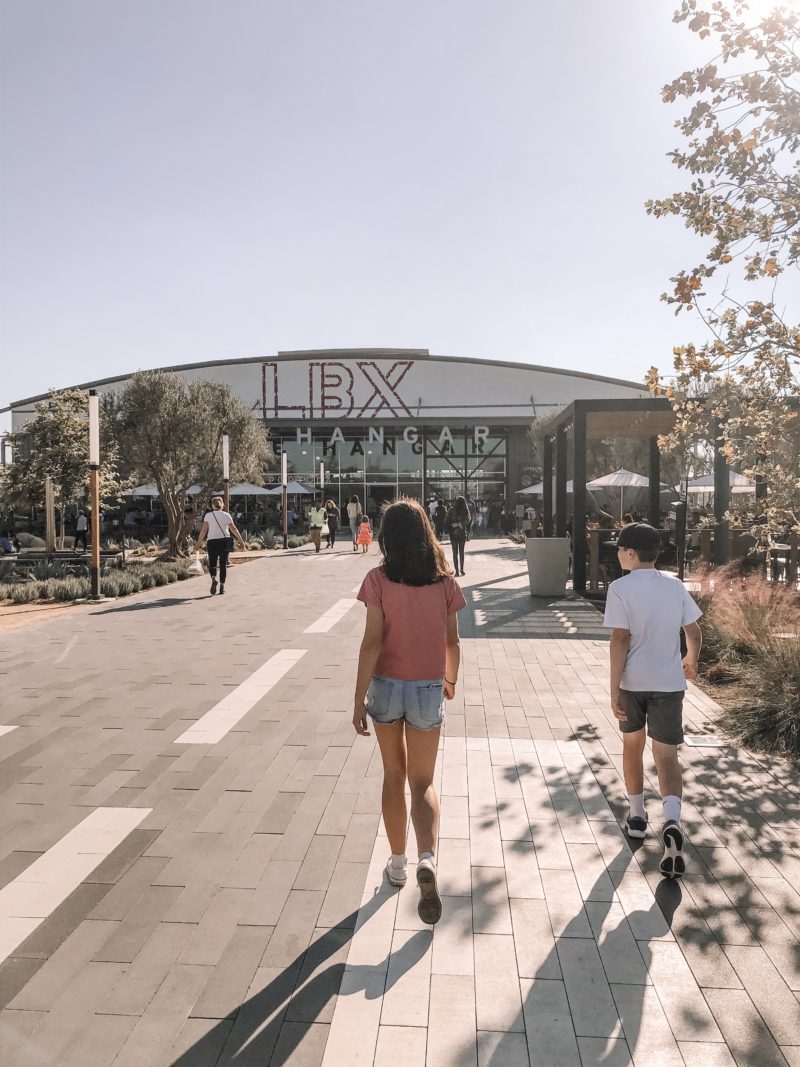 Part of the fun is exploring new spots when we are at the tournaments. Are you familiar with The Hangar in Long Beach? What a fantastic spot. It's an aviation themed food court with so much character. It reminds us of The Packing District in Anaheim. You can sit inside or out and there is something for everyone.
FUN NEW SPOT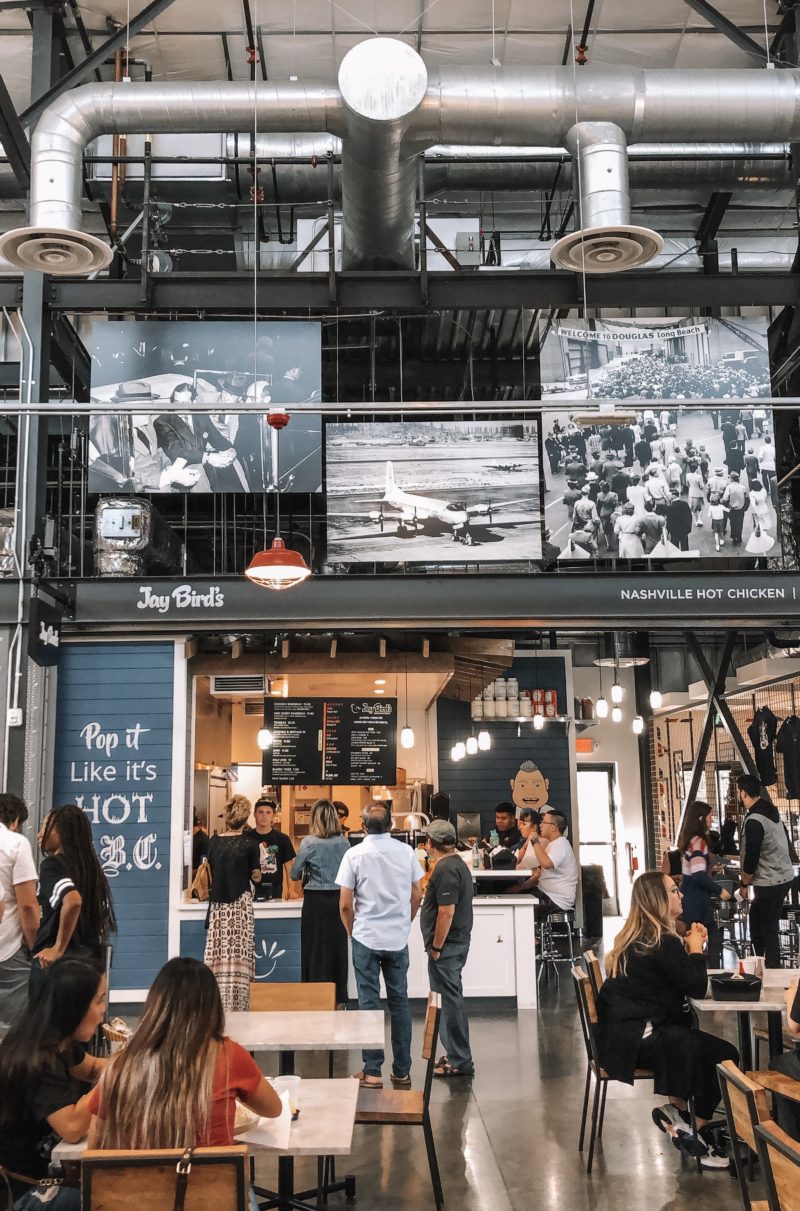 We haven't tried Jay Bird but it win's the award for having the longest line the entire time we were there. Must be good!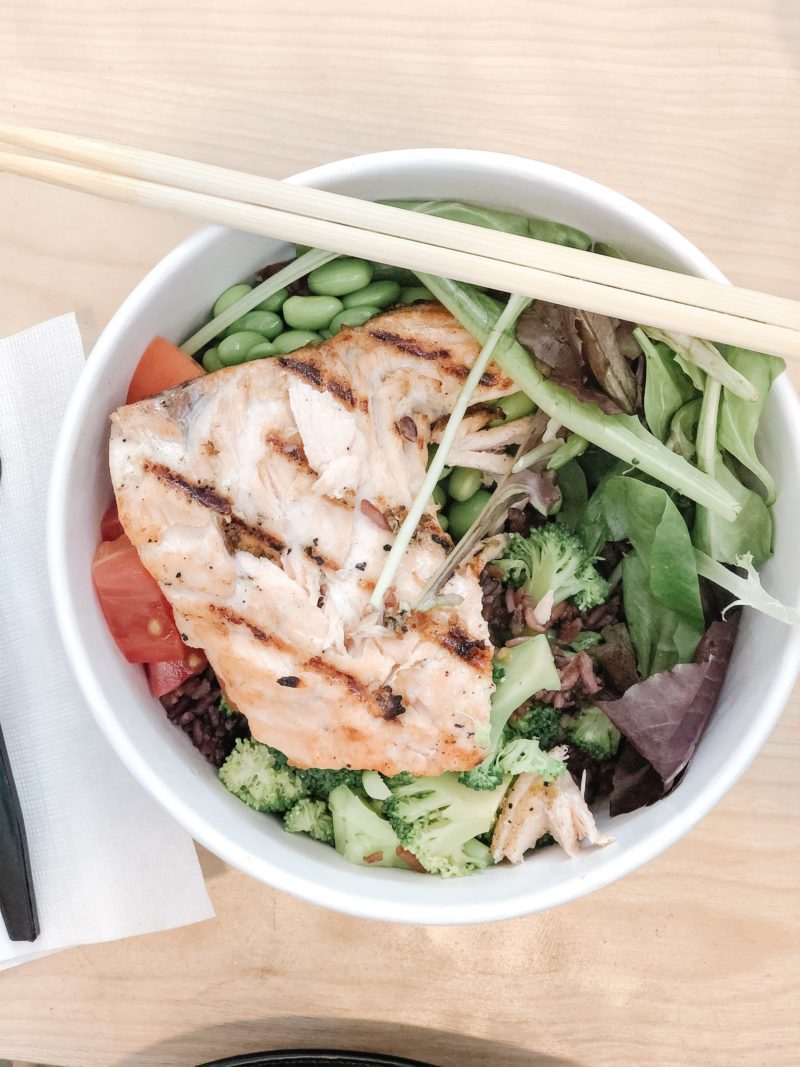 We all hit up Marinate which is a Korean BBQ spot. The salmon bowl was really fresh and delicious.
GELATO ON A STICK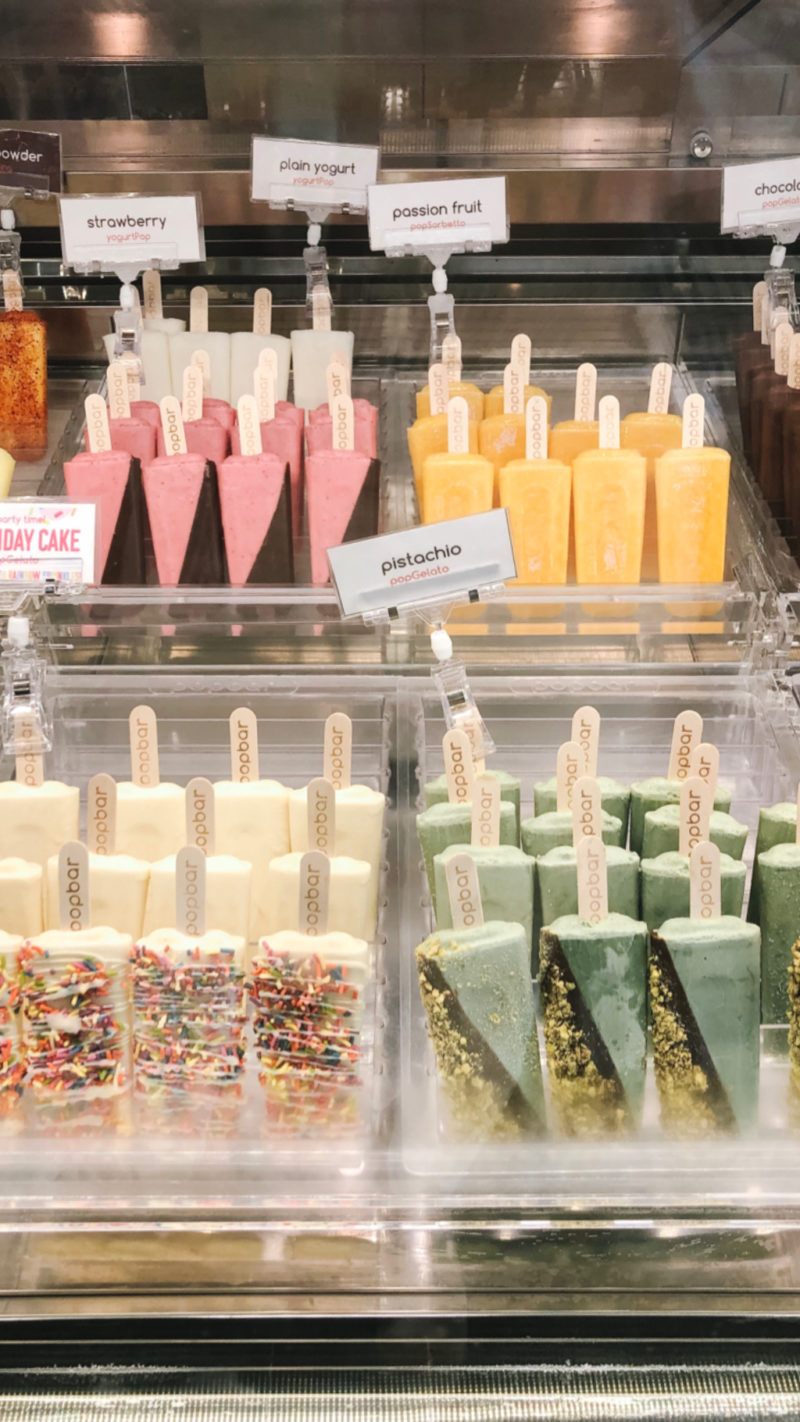 Have you heard of Popbar? It's a New York based chain serving up gelato on a stick. Every single bar looked amazing. Of course both of my kiddos went for the birthday cake flavored one.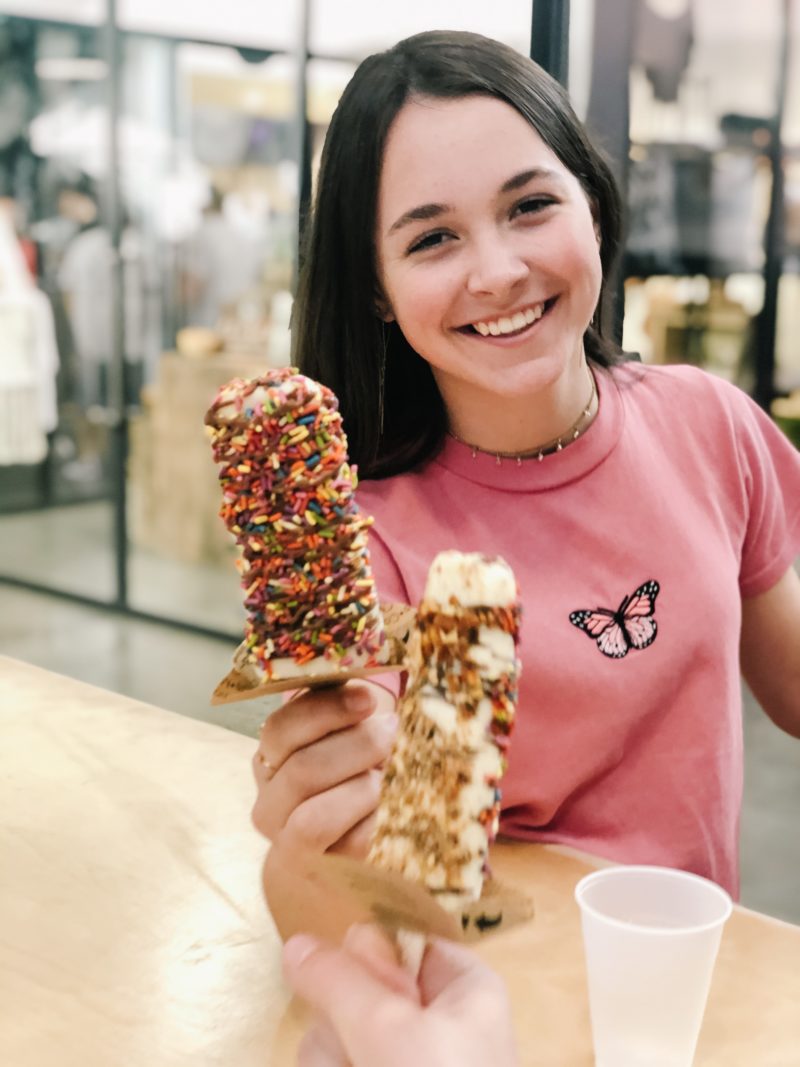 Cheers to this girl always being a supportive sister at the hockey arena. She and I snuck in some mother-daughter time over the weekend which was wonderful. The older she gets the more I realize how fleeting these years are and how I want to hold onto them for dear life.
BIGGEST SHOPPING DAY
Did you know today is the busiest shopping day of the year? I had no idea. But I do know there are some amazing sales happening so I rounded up a few below. Maybe a nice day to knock out some of your Christmas shopping.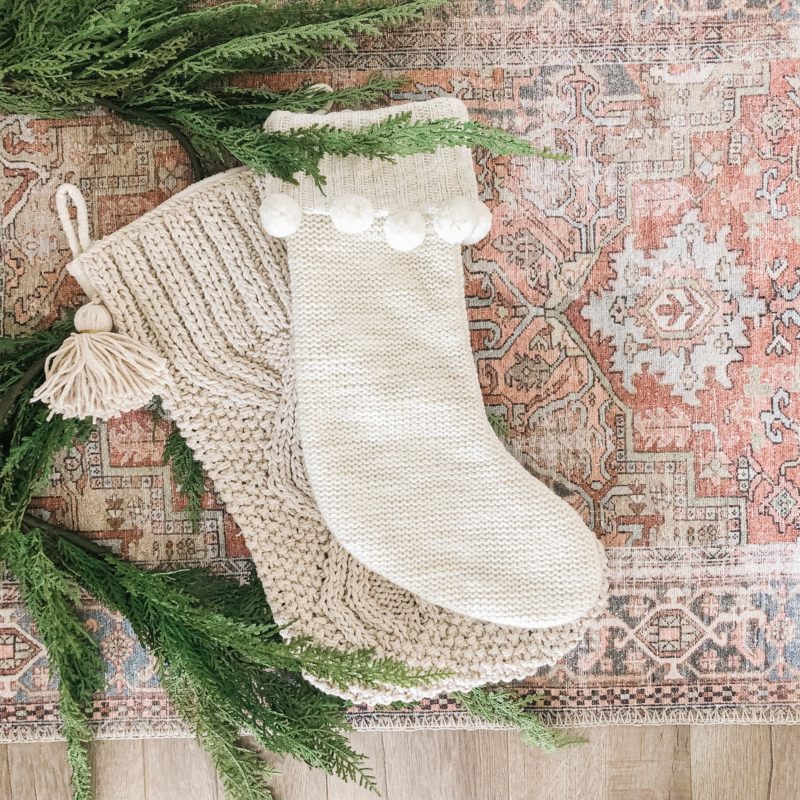 garlands | cable knit stocking | pom pom stocking | rug
Our new faux garland arrived and I couldn't be happier with it. So realistic looking. I will share our mantel soon. But the big news is that our rug is on sale and back in stock in all sizes. It's so beautiful. This is our runner but I wish I had a spot for the larger rug.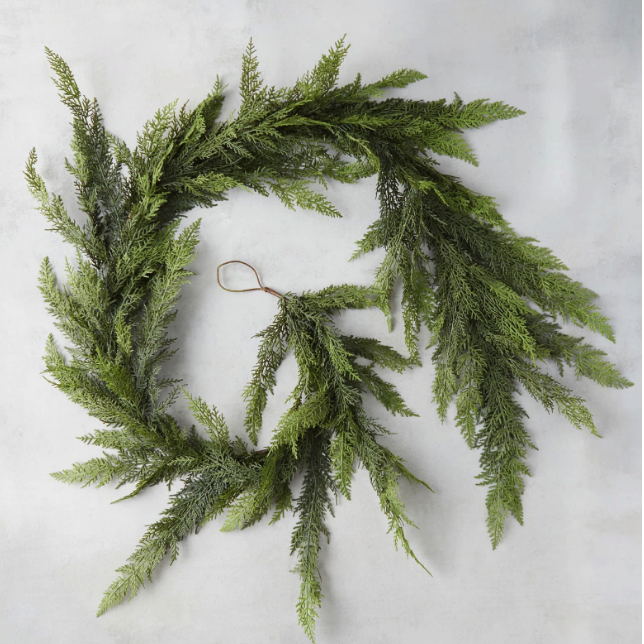 I stumbled upon this Christmas tree and thought you would like to know about it, too. Such a realistic band beautiful shape.
LOFT SALE
Loft is offering 40% off plus and extra 11% off in honor of November 11th.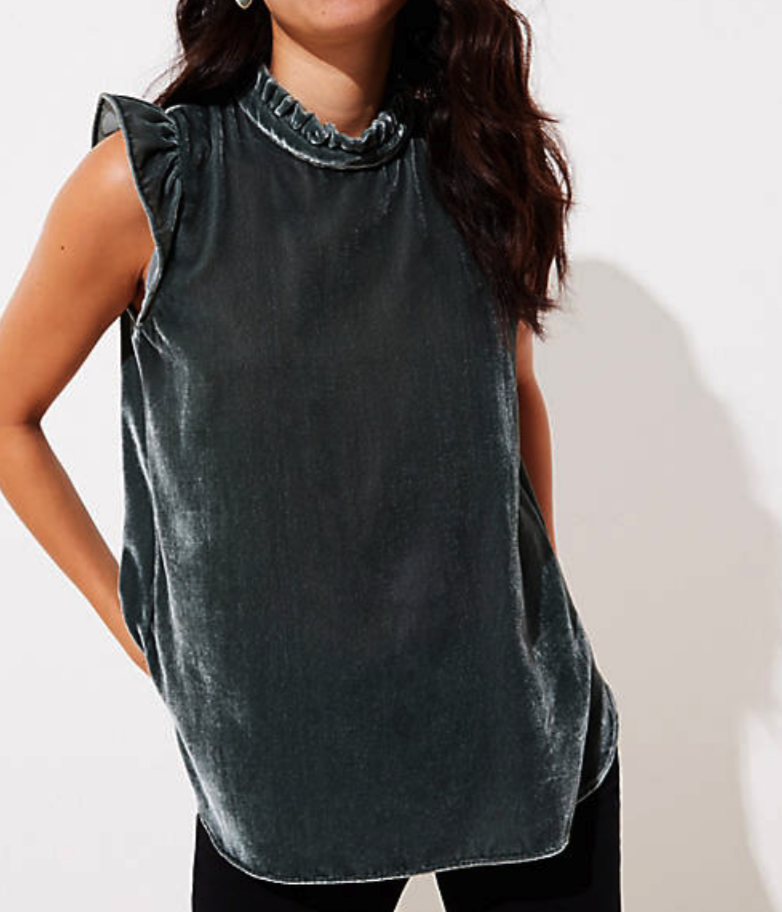 This velvet top is so gorgeous for the holiday season. The color is really pretty in person.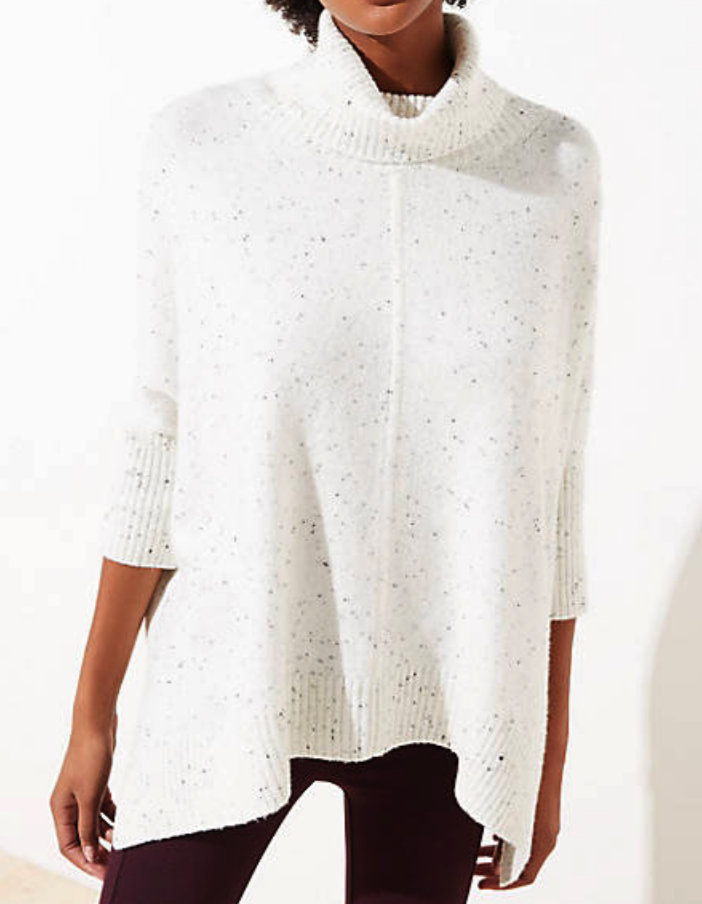 This flecked sweater receives wonderful reviews and you can't beat the price right now. So cozy for Fall.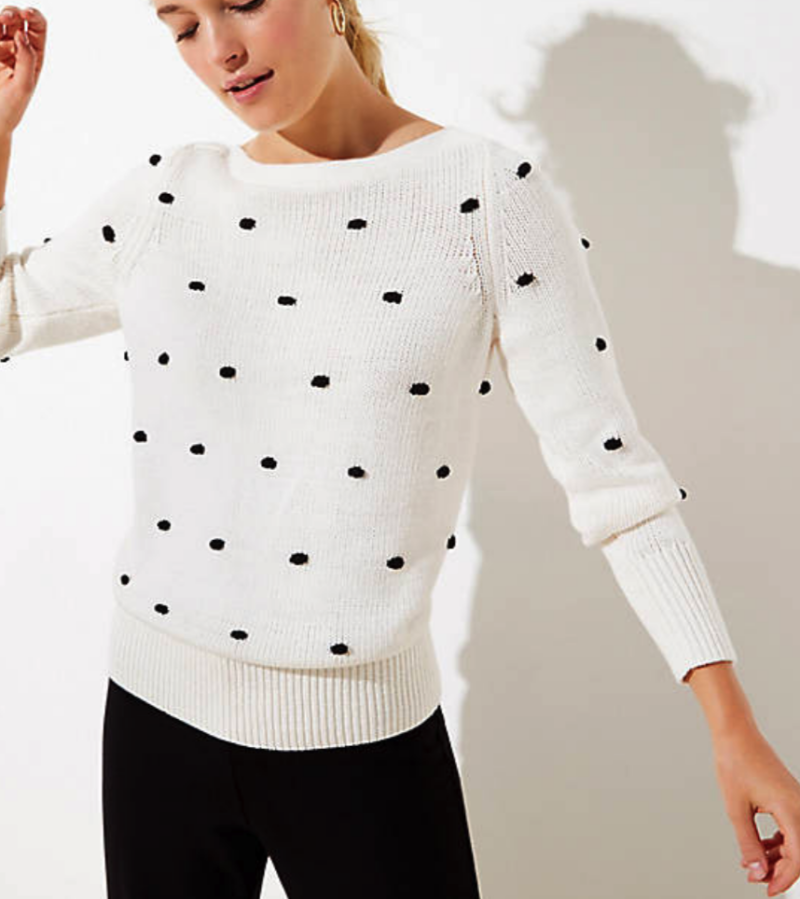 This is the sweater I am wearing in the first photo. It's such a good sweater and so pretty for the holidays. I bought a size small.
NORDSTROM SALE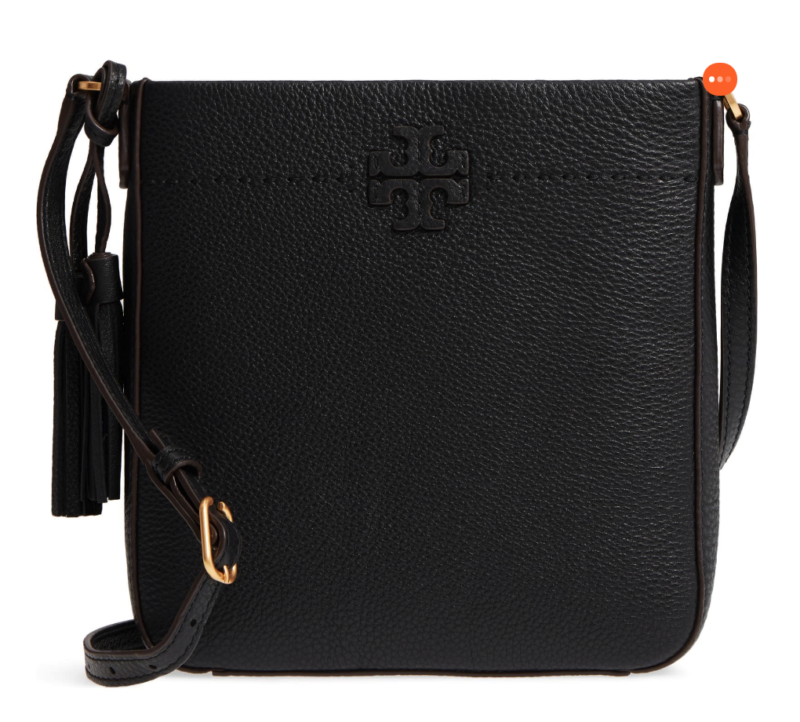 If you have a Tory Burch bag on your wishlist, this one is now 33% off. I carry my small black Tory Burch bag all the time.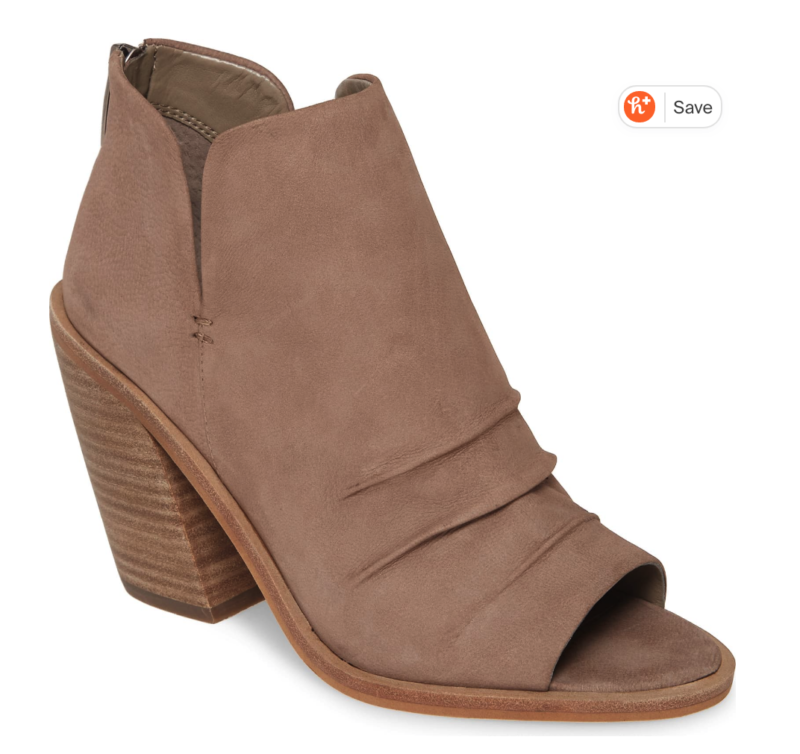 Love a great open-toe bootie and these are currently 40% off.
Nordstrom is hosting it's big fall sale right now. So many great pieces marked down.
WORLD MARKET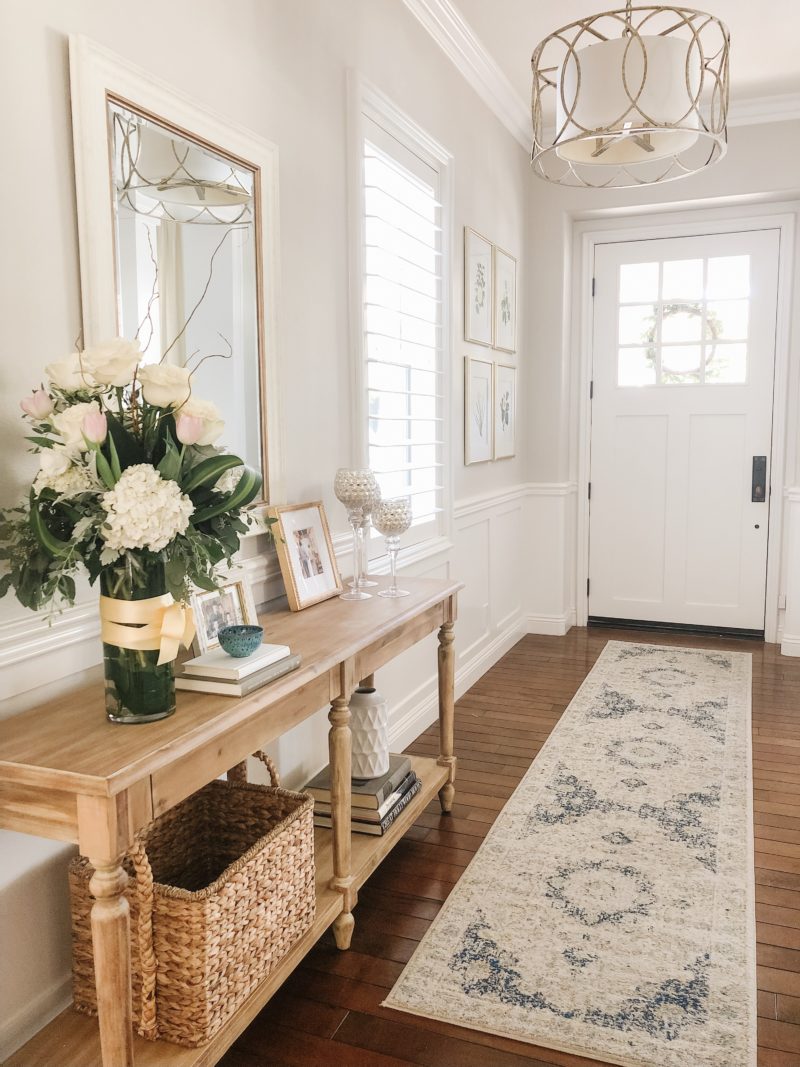 World Market is having a HUGE sale. All furniture is 40% off. So many fantastic pieces. This console table comes in a few colors and is a fun one to style. It's currently under $200 which is such a great deal.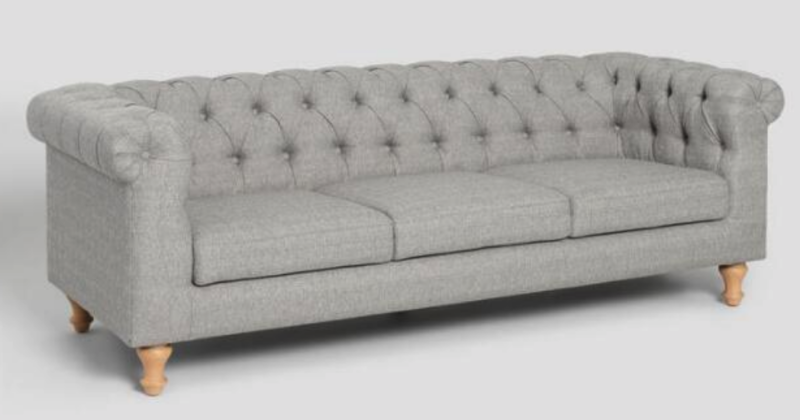 The gray sofa we have in our living room was made locally but this one receives excellent reviews and is on sale for under $500. Plus free shipping. What!? So good, my friends.
POTTERY BARN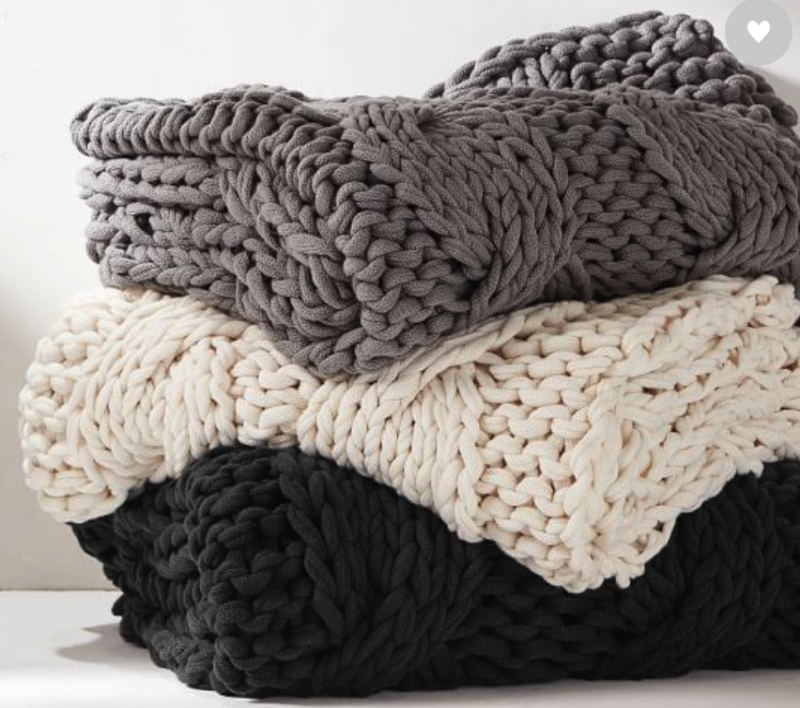 All throws are 30% off. Such a great gift idea. Cable knit throws are a fantastic way to add texture and warmth to a space. Highly recommend if your room needs a bit more depth.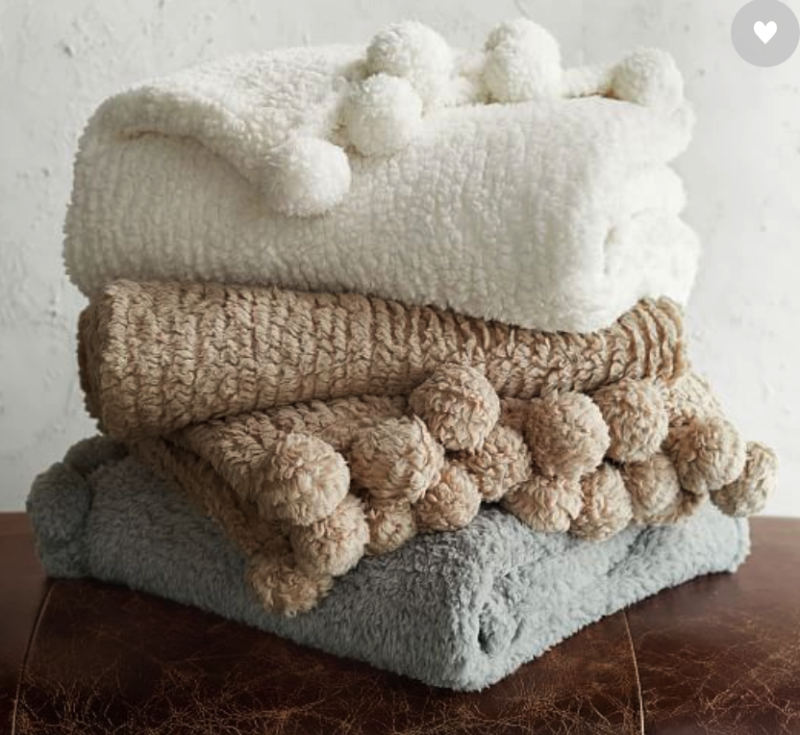 This is one of the best-selling throws ever. Get it while it's on sale (only $34). And don't forget your friends and family who might love one.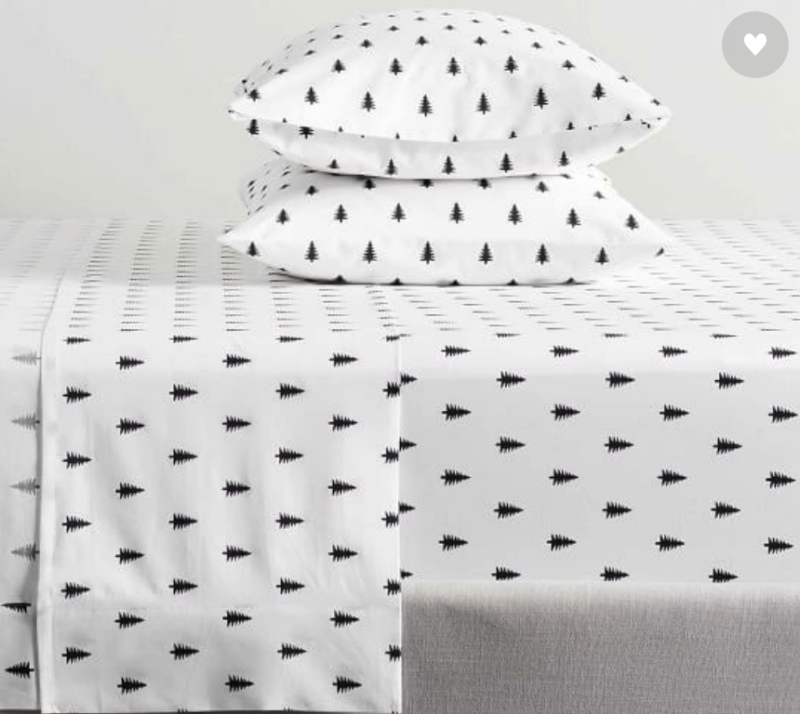 All bedding is 25% off right now! I love this holiday sheet set. So chic and cute.
AMAZON GIFT GUIDE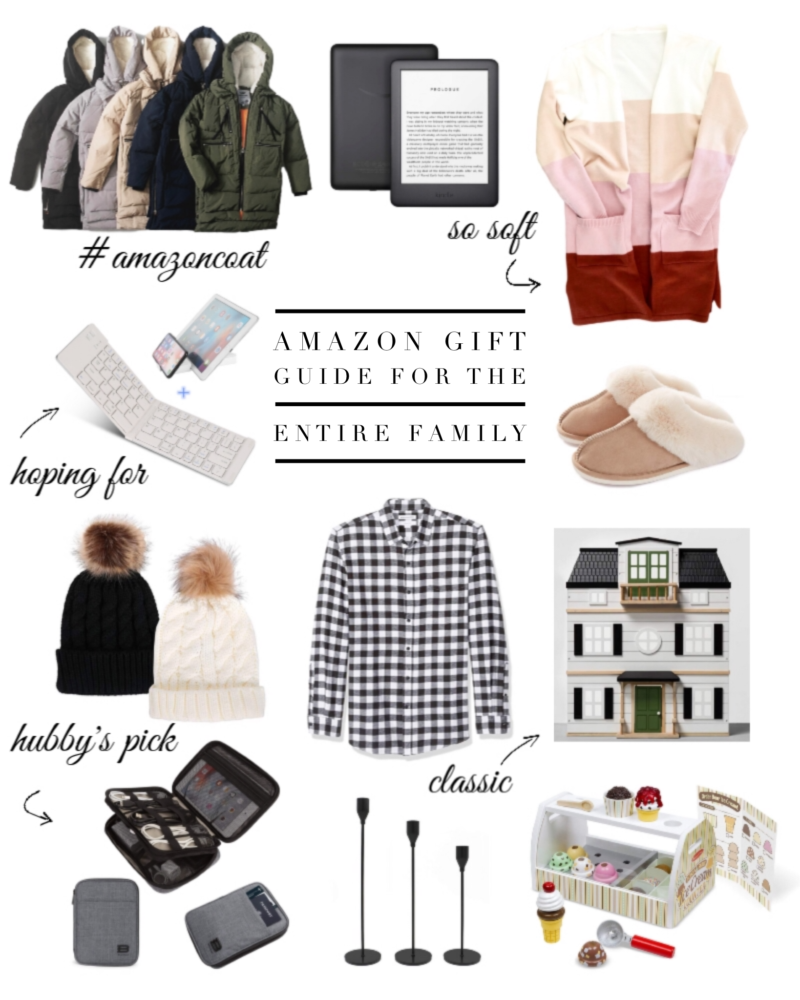 If you missed the GIANT Amazon shopping guide, you can check it out here.
And just in case you didn't know, you can shop pieces from our home here. I am often asked where things are from so I hope that this page his helpful.
We are off to deck the halls. I'll post some sneak peeks on my stories later. Hope you have a wonderful Monday.