Good morning. We thought we had weathered the time change just fine until the alarm went off this morning. Holy cow. We were all exhausted. Was it the same in your house? Good luck to all of the teachers today. Something tells me they will have very quiet classrooms. Here is a look back at life lately.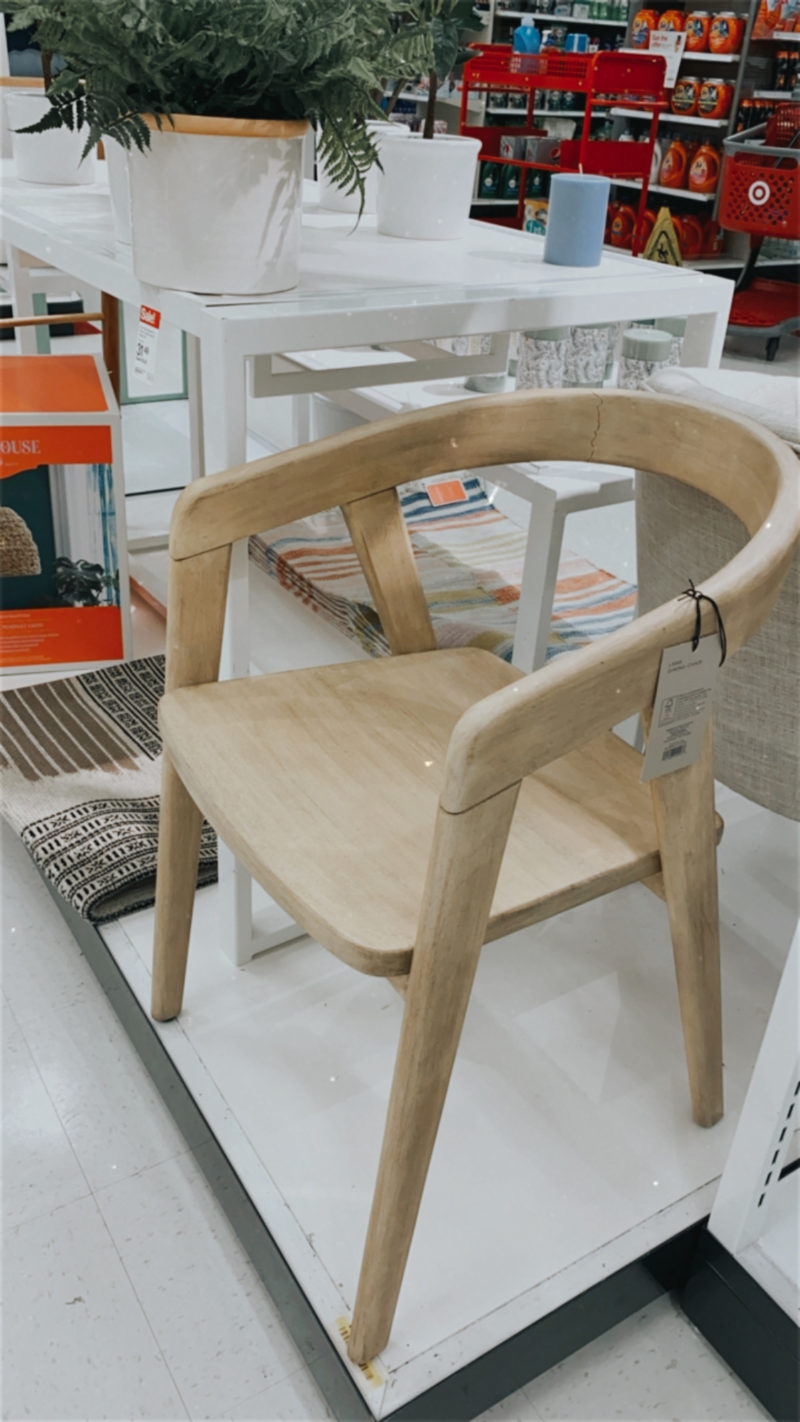 Last week I took a quick stroll through Target. This time of year, I love to see the new Spring finds. I thought these chairs were really striking. Would be great around a black or white table. I'm pretty impressed with the selection of chairs Target now carries online. So many closely mimic high end designs.
This outdoor set is so good! I wanted to style this whole vignette. In person, these chairs are so striking and when I looked them up I saw that they have received perfect reviews. Something to consider if you don't want to pay the crazy prices of outdoor sets. And these beautiful planters would look amazing next to them.
My son is playing flag football this season and it's so fun to be back on these fields. He grew up playing baseball out here and it's nice to be outside once again. Don't get me wrong, I love hockey but I also love the fresh air and community that comes with a little bit of flag football. A great way to spend a Friday night.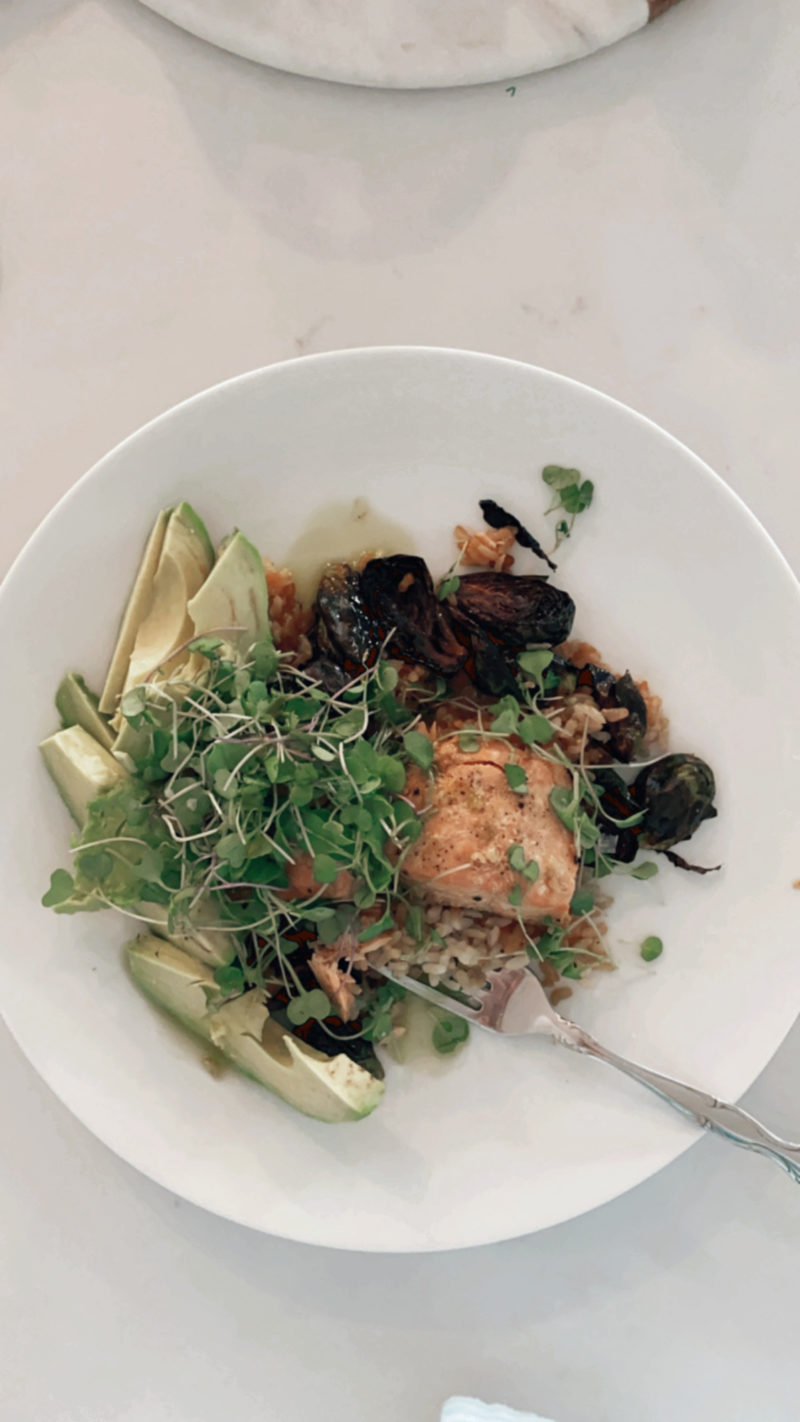 Lately, I have been buying the fresh salmon from Trader Joe's and baking it just for myself. I eat it for lunch and save two other portions for the next two days. My husband always eats one of them as well. (More on meal prep ideas here). I like it with a little bit of brown rice (also Trader Joe's), avocado, brussel sprouts, micro greens and olive oil. It only takes 30 minutes to back (super quick to prep) and then I know I have a couple of healthy meals ready to go when I am working from home.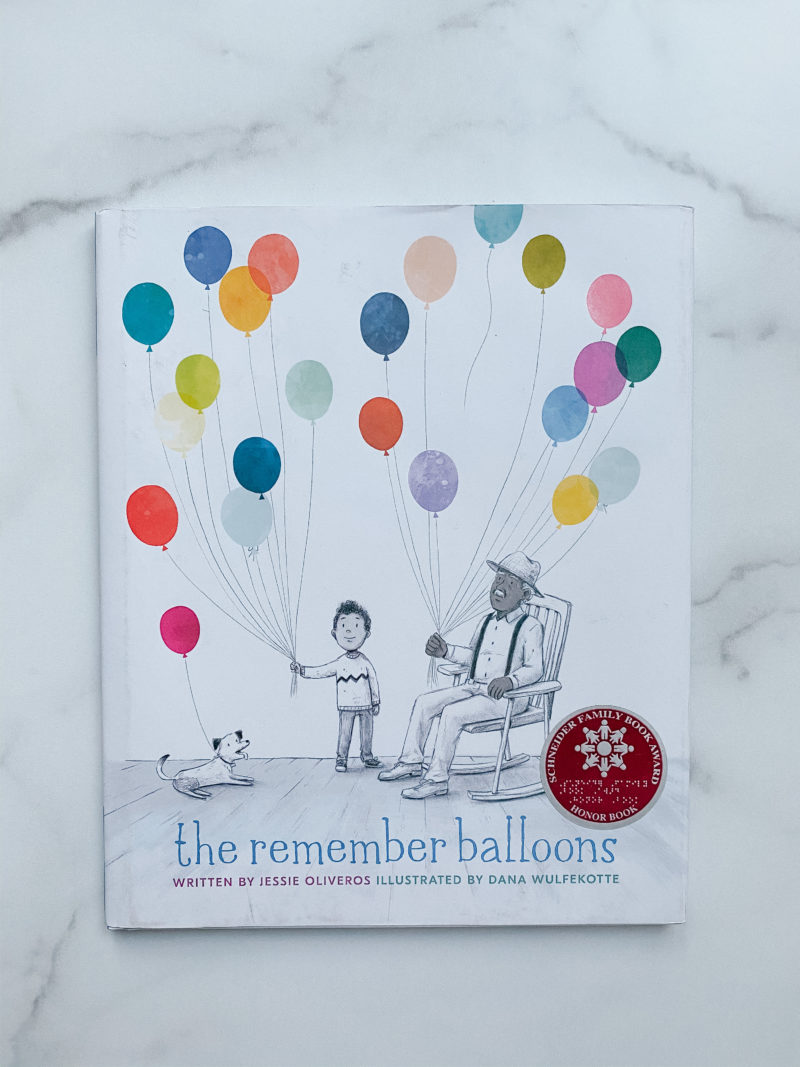 Wow. This book! If you have children and want to gently begin the conversation about dementia or Alzheimer's, this book is gold. My friend Kim told me about it after reading it to her classroom. I ordered it immediately. The statistics show that all of us will encounter someone with Alzheimer's. I think this book does a beautiful job of helping children understand a very complex and confusing disease.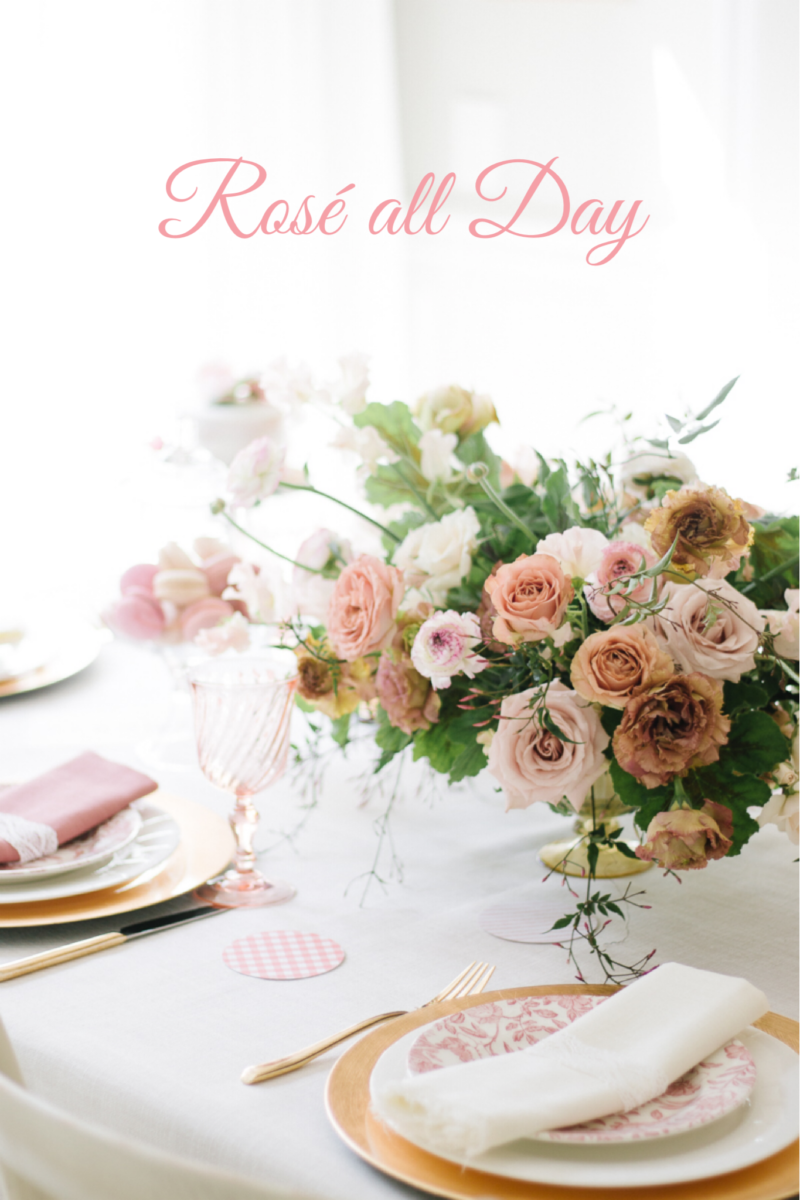 This weekend my daughter and I attended an annual fashion show and fundraiser for a service organization that is near and dear to our hearts. My mom was President of her chapter for two terms and we love being a part of the organization. You may remember that I created a table for the event last year which was so much fun.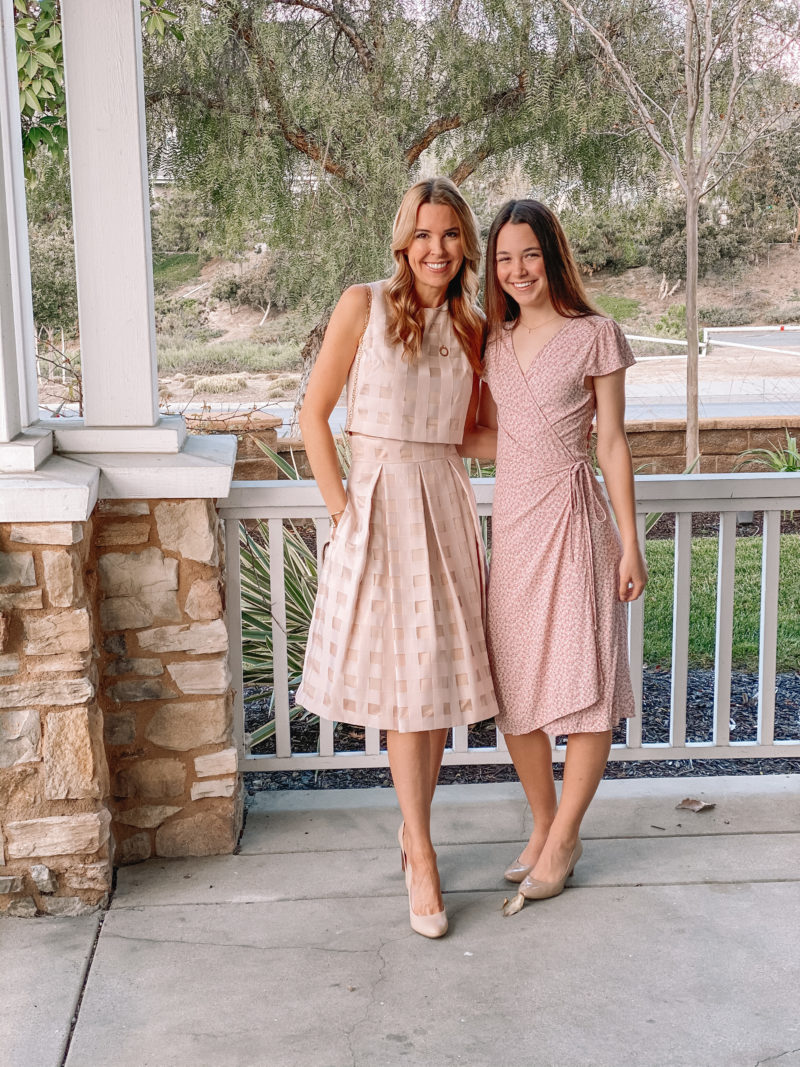 I love spending time with this girl. This age is complex and it takes a ton of energy on both of our parts. While our days are not always smooth sailing, I try to make it very clear that we are learning together and that I'm not going anywhere. Growing up is a beautifully complicated journey and one that lasts a lifetime. It's enjoying the small things and the together time that is so crucial.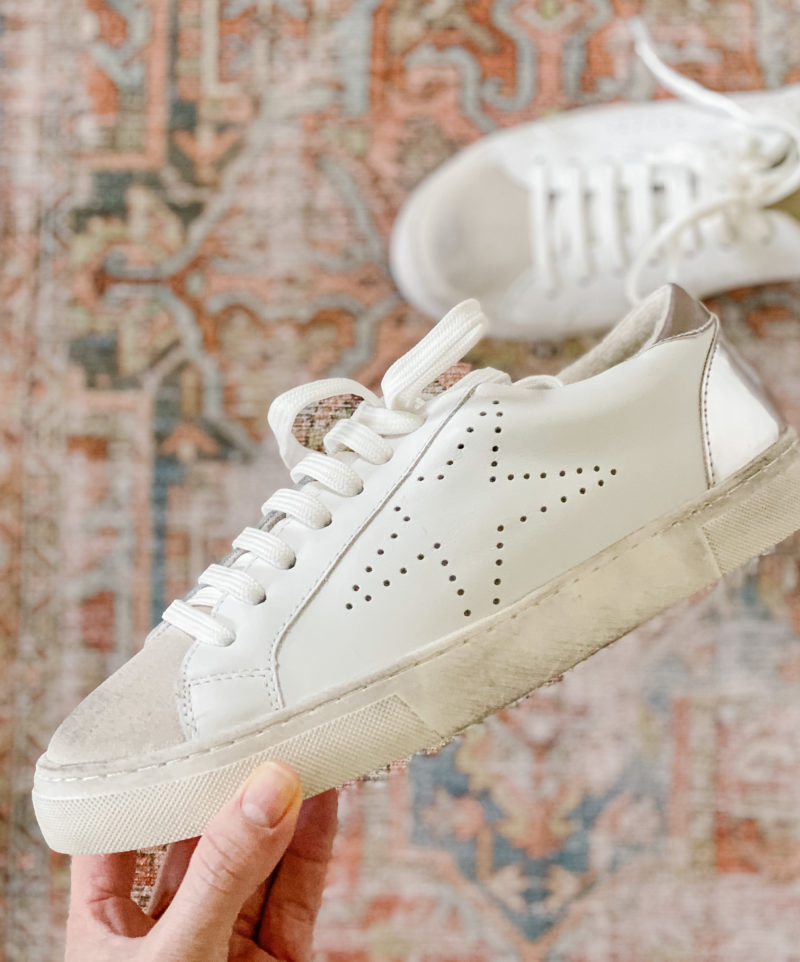 These just arrived today and I LOVE them. I can't bring myself to pay the Golden Goose pricetag and have been searching for a similar look. The ones I found were either uncomfortable or too much of a dupe that it seemed a bit odd. These are so comfortable and true to size. Excited to break them in. I know I will get a ton of wear out of them.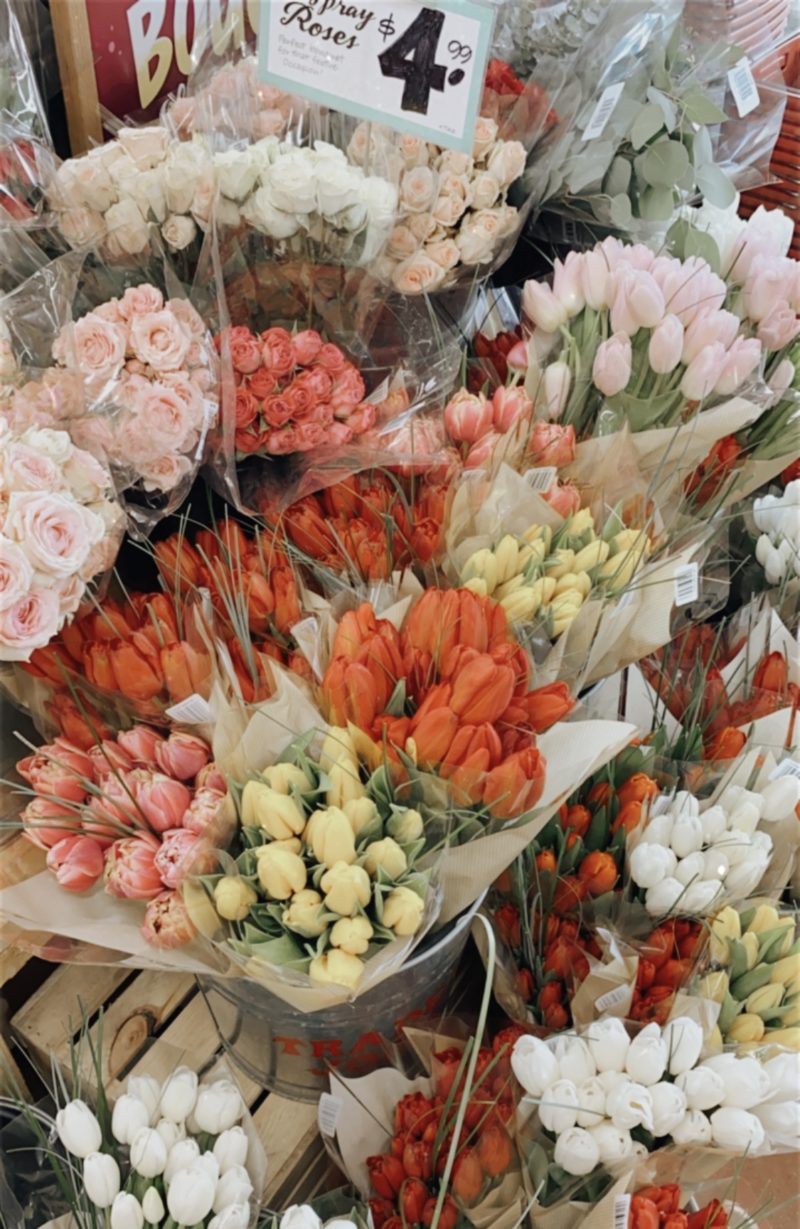 Wanted to send you off into your week with these beautiful blooms from Trader Joe's. Always so lovely. Make it a great Monday, friends. See you back here tomorrow with a delicious recipe.