Good morning! Oh, my goodness. I feel like I've been gone for over a week but in reality it was only a four-day trip to Las Vegas. My son played in a hockey tournament so we headed out Friday morning. If you have experienced travel tournaments, you know that it's really hard to squeeze in much besides the games. We did our best and of course it all centered around meals! Here is a recap with our Tuesday Morning Wrap-Up.
ON THE ROAD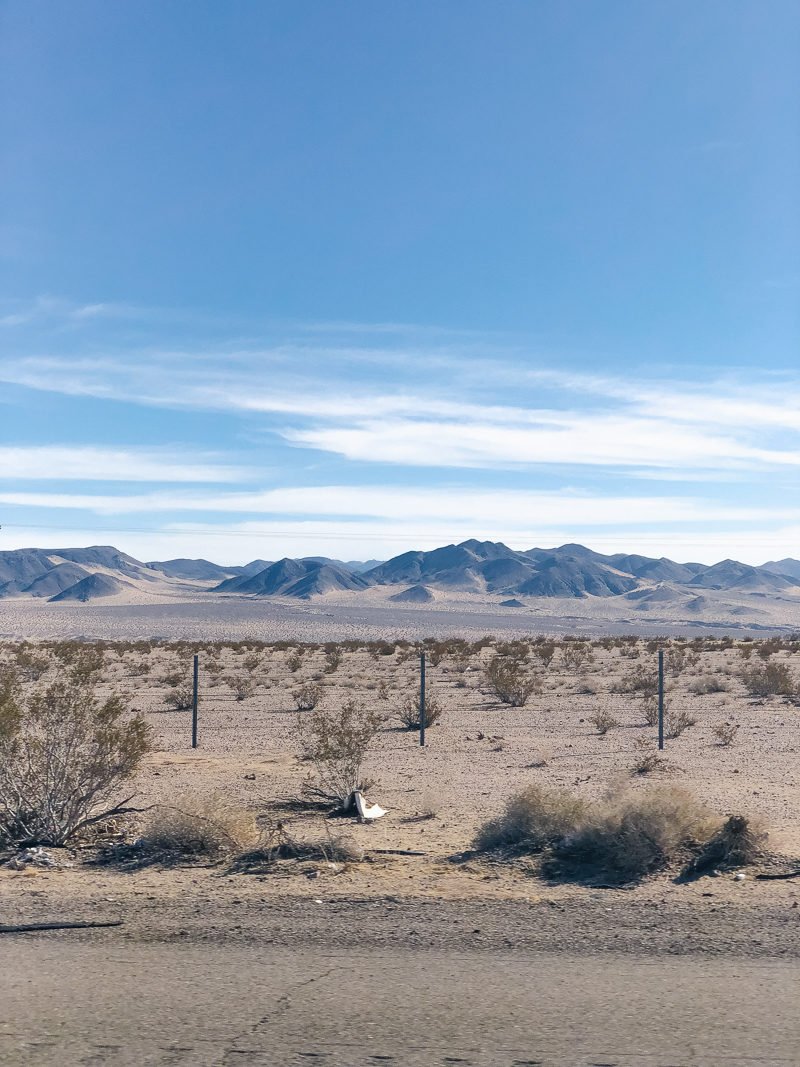 The drive to Las Vegas was gorgeous ( the drive home was a different story). It had just rained for five days straight but we were blessed with clear, blue skies. We were ready for a change of scenery and a little getaway with our family so it was perfect timing.
YARDBIRD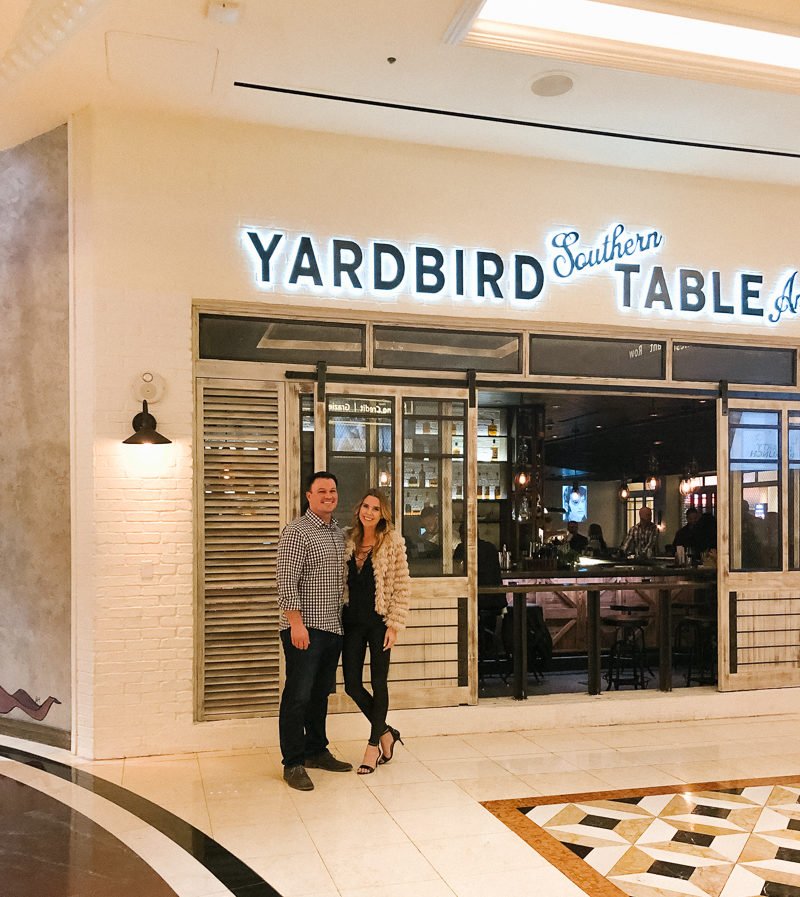 leggings | fringe jacket | heels | top
I had made a reservation for the four of us to eat at Yardbird. Have you been? We dressed up a bit and took the kids over to the Venetian. We loved the restaurant. Such yummy, southern food served family style. It was a nice way to kick off the trip and just have some down time before the schedule amped up.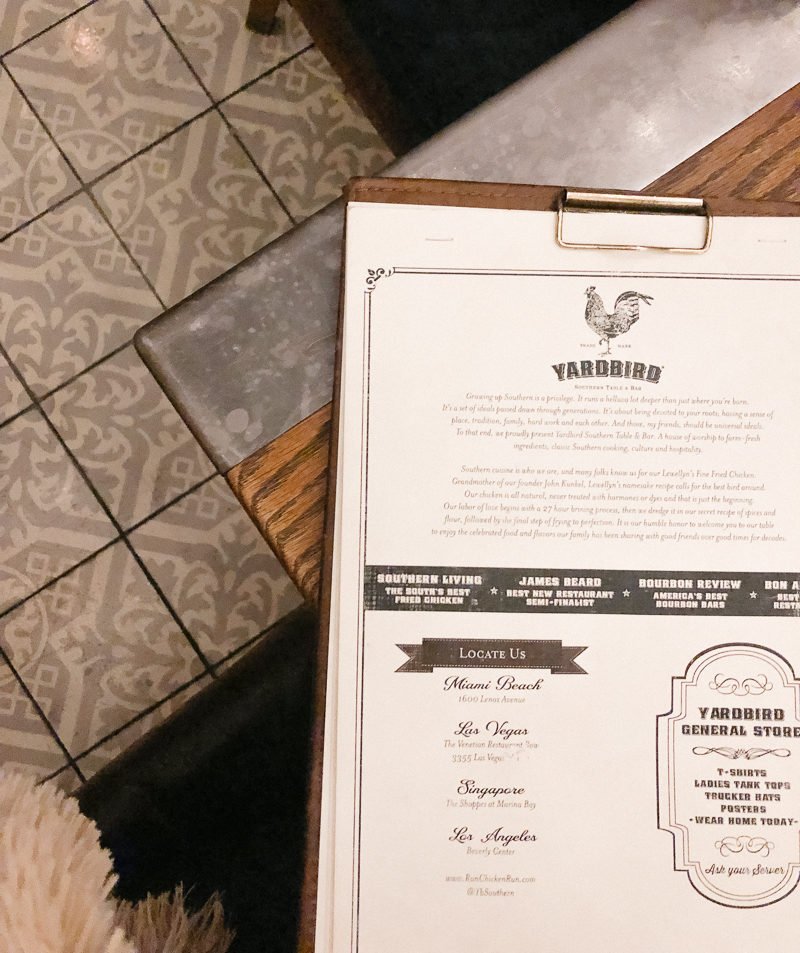 Even the floor tile was adorable. The rustic charm of the inside was really well done. I snapped a photo of the other locations in case you're interested in checking one out.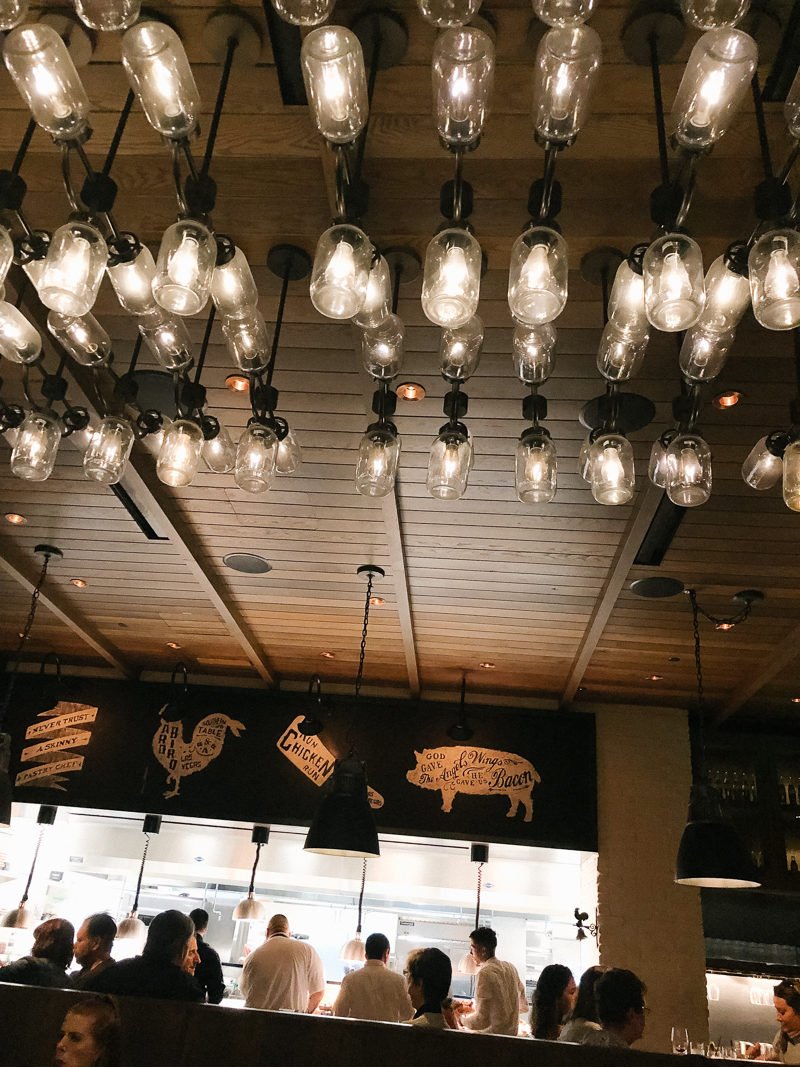 TOP GOLF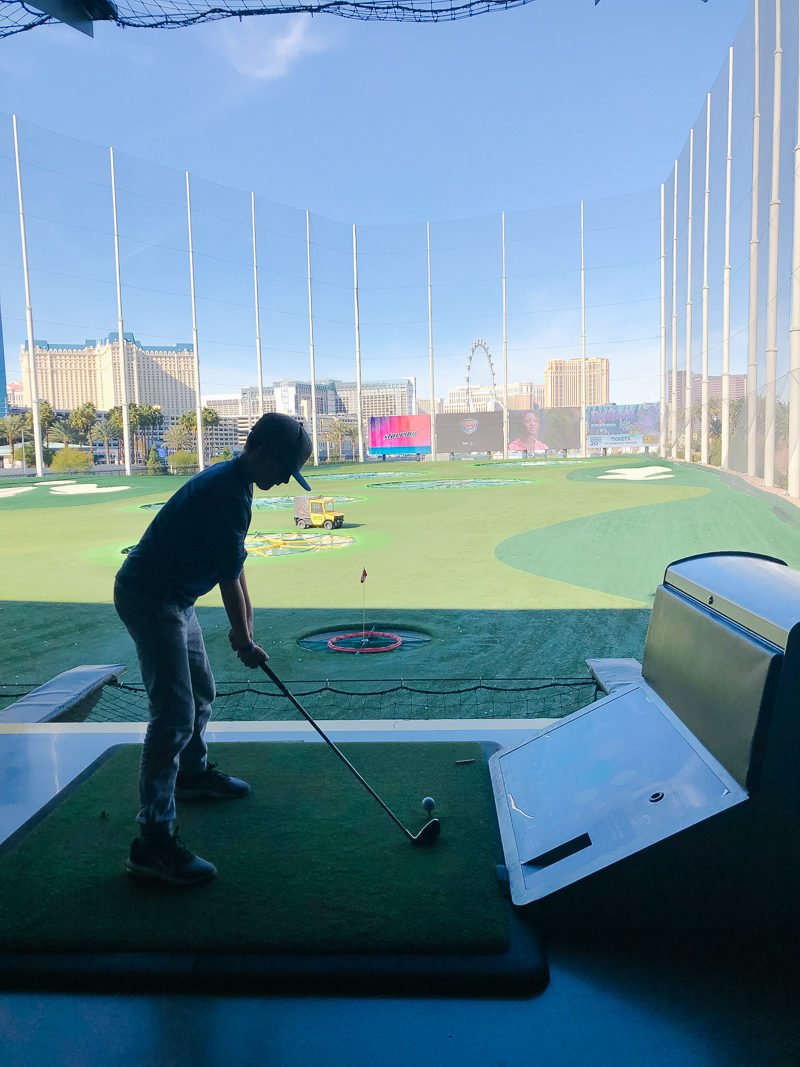 On Saturday the boys played their first game at 6:10 am. Crazy considering they had to be up at 4:30 am to make it to warm-ups. We had a window of time before the evening game so our team mom coordinated Top Golf for all 40 of us. It was such a great way to spend the afternoon. We had never been and really enjoyed going. Although right when my swing started to improve it was time to go. LOL.
SWEETEST STORE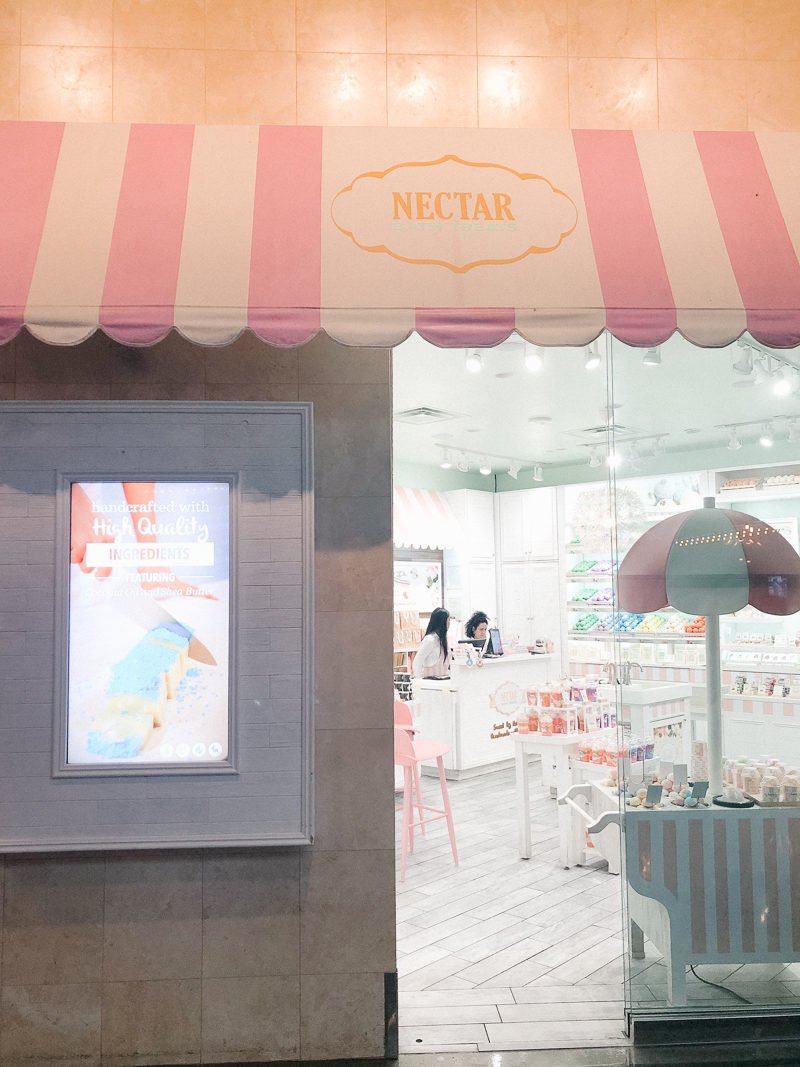 We discovered this adorable shop in the MGM Grand. It's beyond cute. Everything about it drew us in.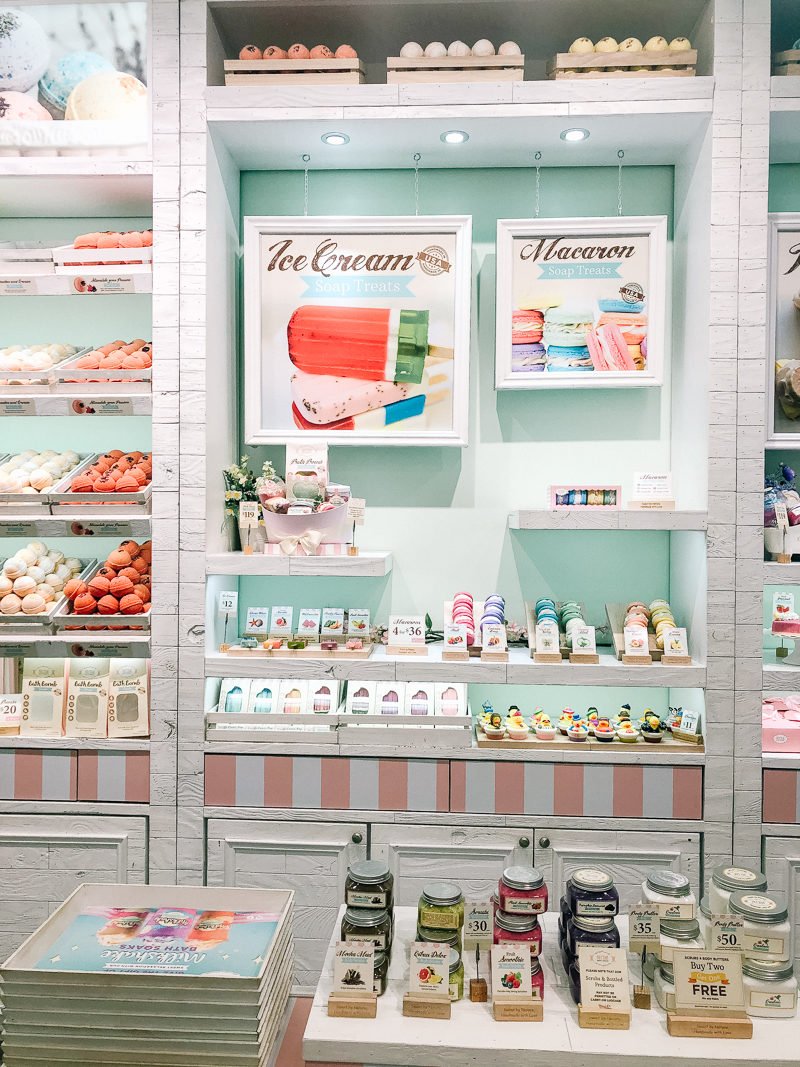 Soaps, lotions, potions, bath bombs. . . all of the fun girlie things. I promised to take my daughter back when we go in April for volleyball.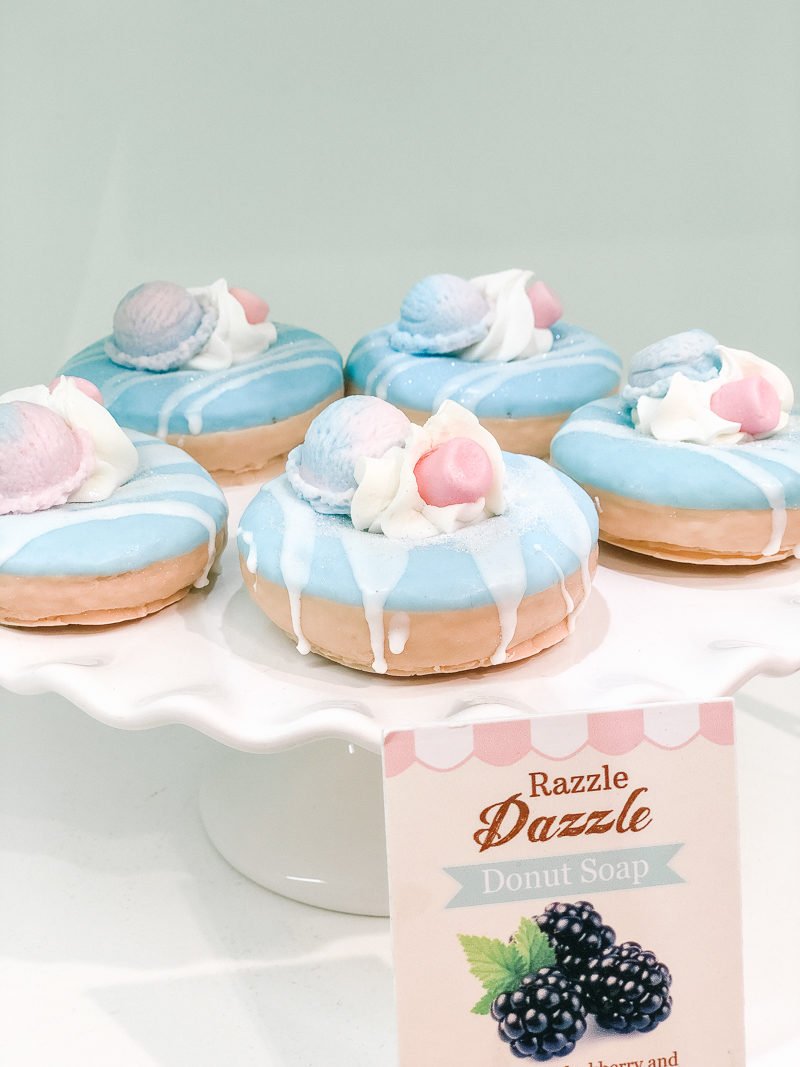 I can't get over how cute these are. Although I would never use it because I wouldn't want to ruin it!
PUB 1842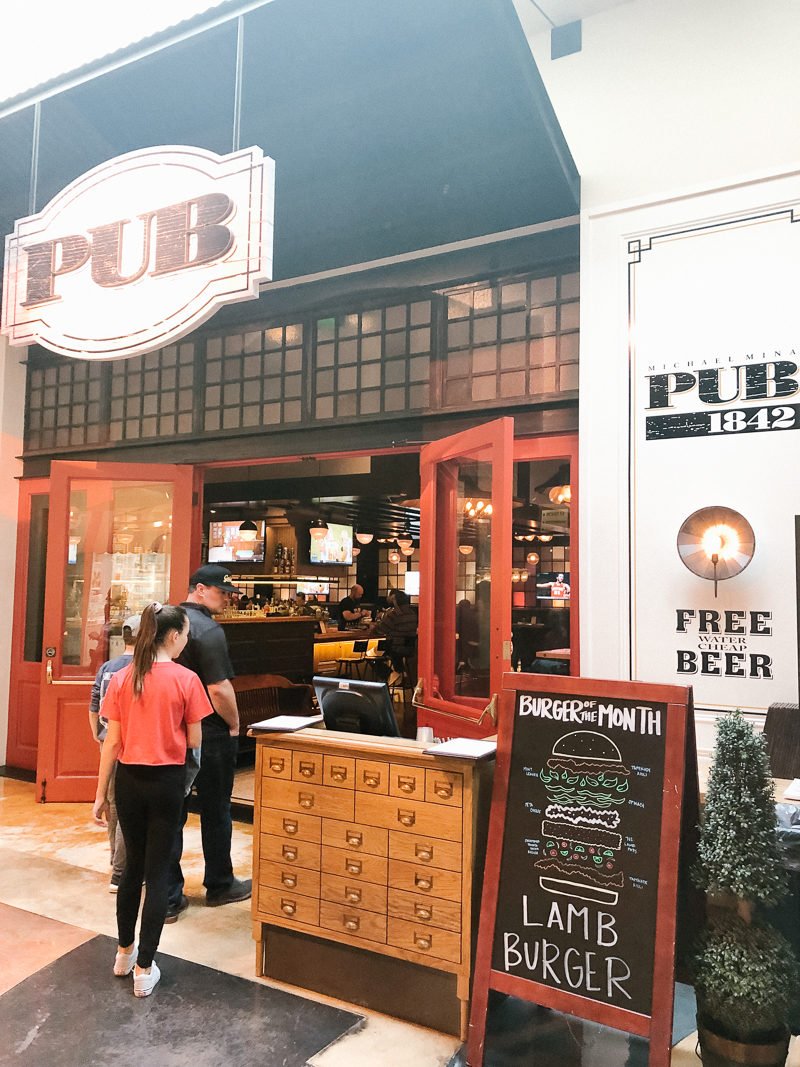 Across from Nectar is Pub 1842 which is perfect to grab lunch. Plaid decor mixed with rustic elements made this spot super cute. While they have all of the traditional burgers and meals, they also had healthy salad options, too. We fueled up and headed out for more hockey.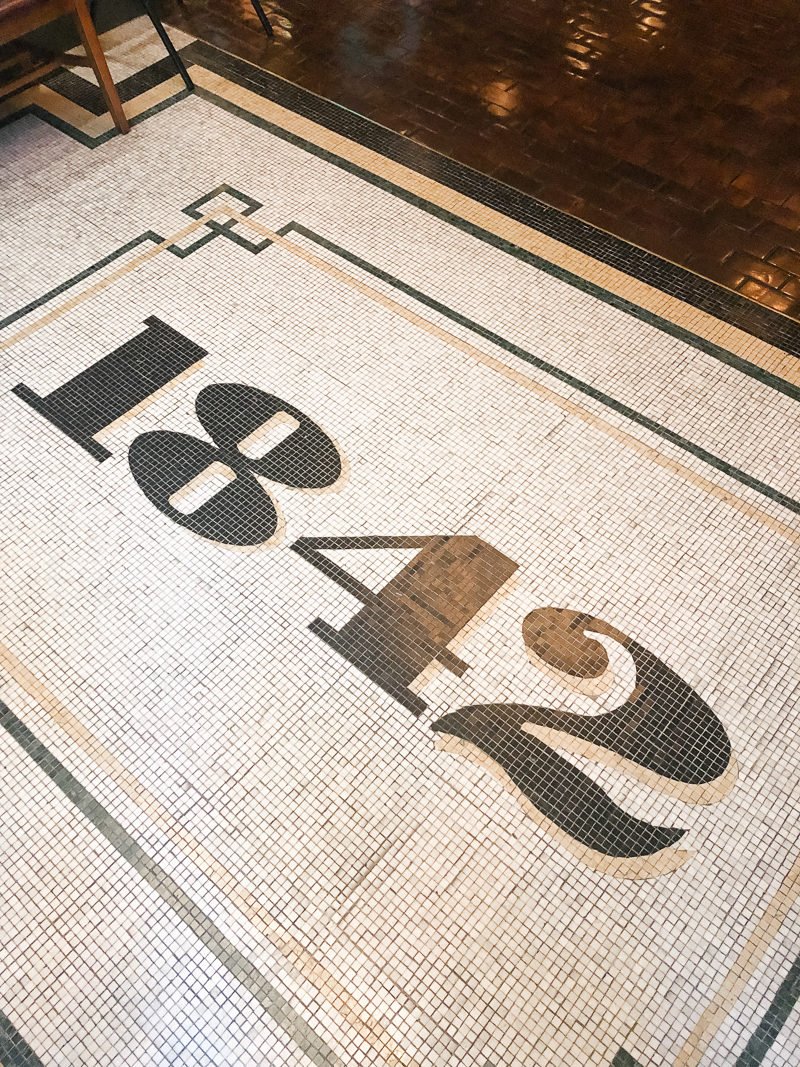 Tile floors like this are my thing. I tried so hard to incorporate one in our pantry but it just didn't work out. If anyone does this work, call me!!!
TOGETHER TIME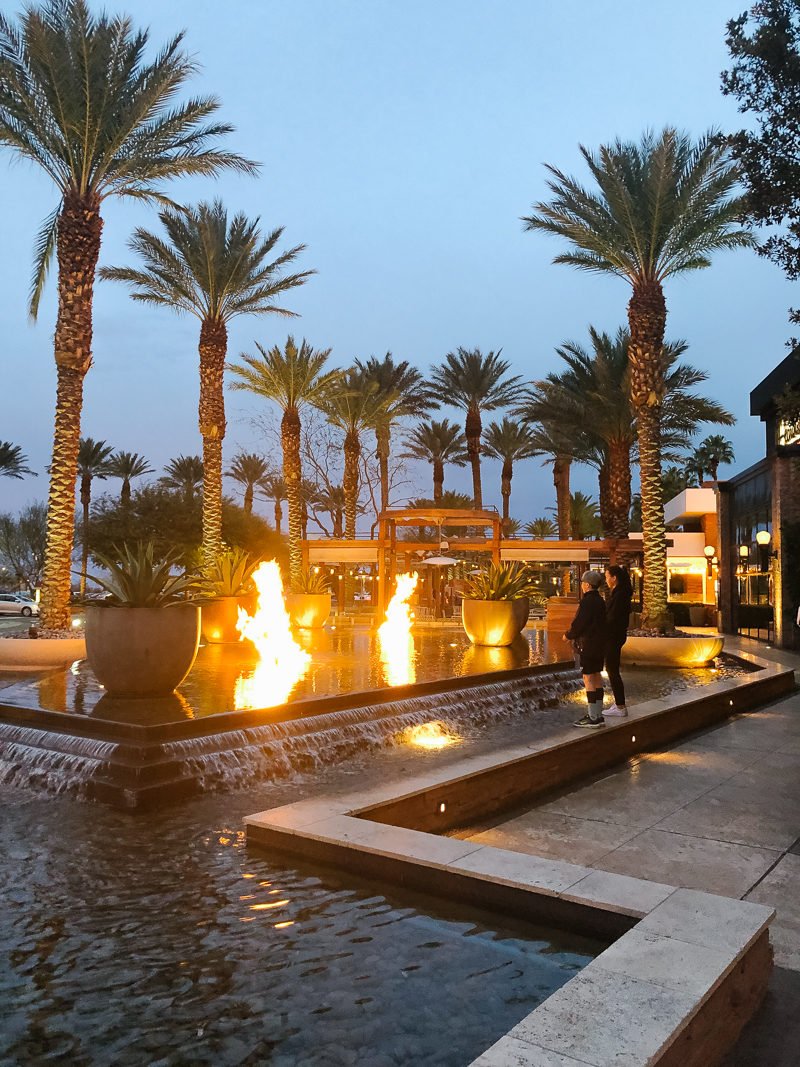 These trips are a lot of together time and I was so impressed with how these two did. While they had their moments, it was such a great four days. And my daughter is a trooper because it was a lot of time spent in very cold ice rinks.
SO THANKFUL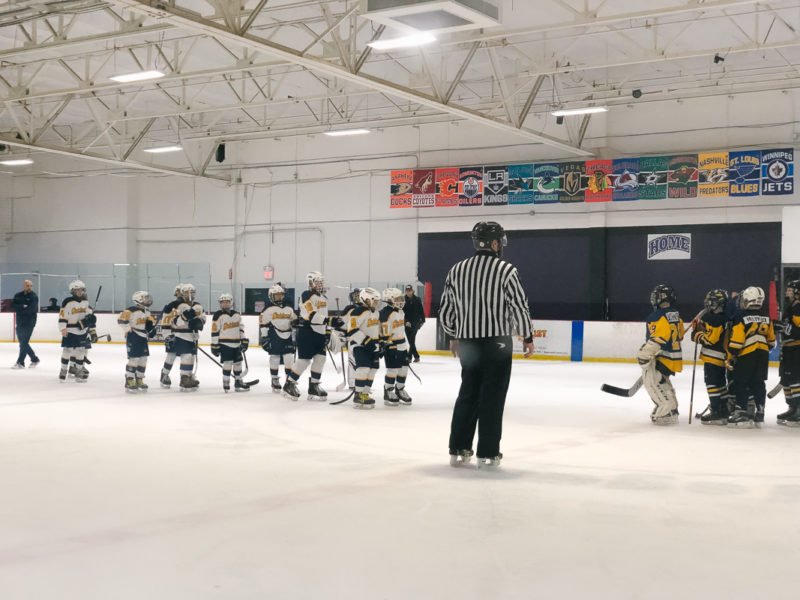 We are so lucky to have such a great group of families. It makes these trips so much fun. We couldn't be more proud of these boys. I love watching them play and so admire their dedication and love for the sport.
By the way, I wore this pullover to almost every game and had linked it incorrectly in Saturday's post. Sorry about that.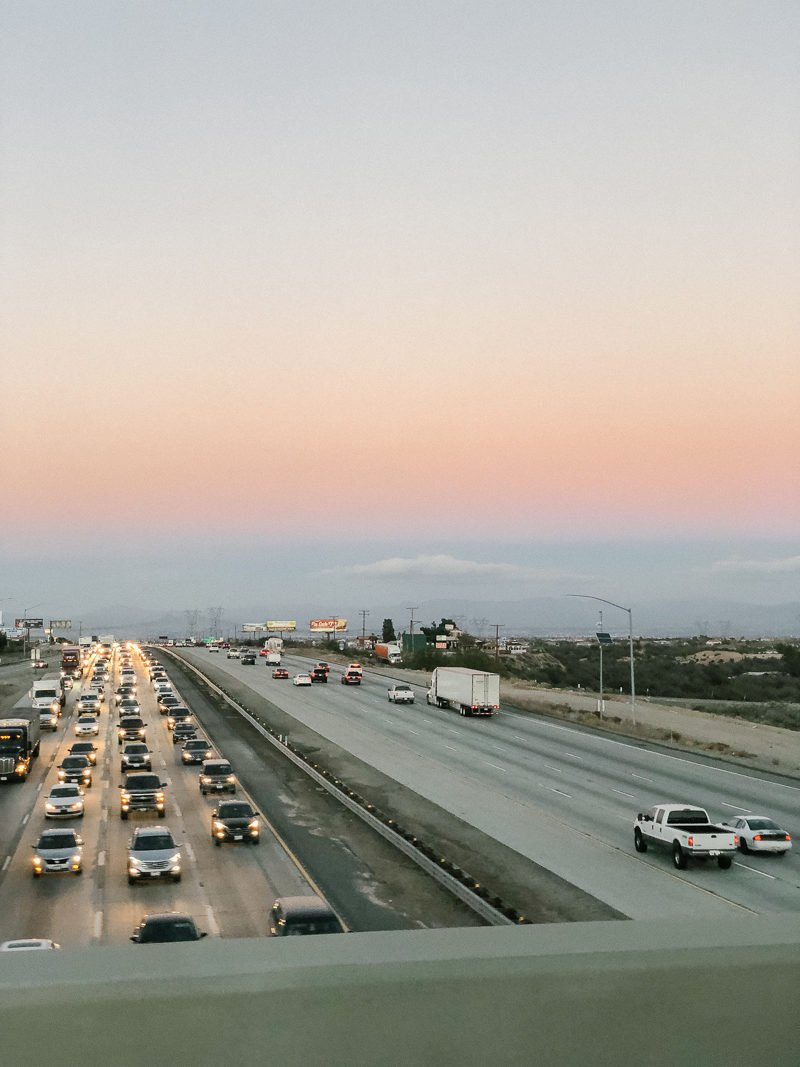 For the record, driving back from Las Vegas on a holiday weekend is not fun. It took us 6 hours and we all survived on blueberries and almonds because we didn't want to stop and have the traffic get even worse. Needless to say, I'm flying next time.
Now it's back to reality. As we were packing to leave town we noticed a wet ceiling. Nooooooo!!! Let's just say we are so thankful the rain stopped before we had to leave. Today is going to be spent unpacking, doing copious amounts of laundry and tending to a roof leak. Please wish us luck. Never fun. I will plan to see sweet mama tomorrow.
Make it a great day, friends.