Good morning. We enjoyed a weekend celebrating our son. We are bracing ourselves as we officially now have two teenagers in the house. To be fair, we love their ages right now and are so proud of both of them. Even if it means listening to the, what seems like, constant bickering. Can anyone relate? Definitely not ready for this Monday morning but it sure is fun to look back at the weekend.
ON A HEALTHY NOTE
Cheers to a refreshing and clean smoothie. When I'm trying to get more greens in my diet this is the way I go. This one had kale, 1 frozen banana, frozen mango, frozen pineapple, ginger root and 16 oz of water. And it's definitely filling so it makes for a great afternoon snack when you are really hungry.
BACK IN STOCK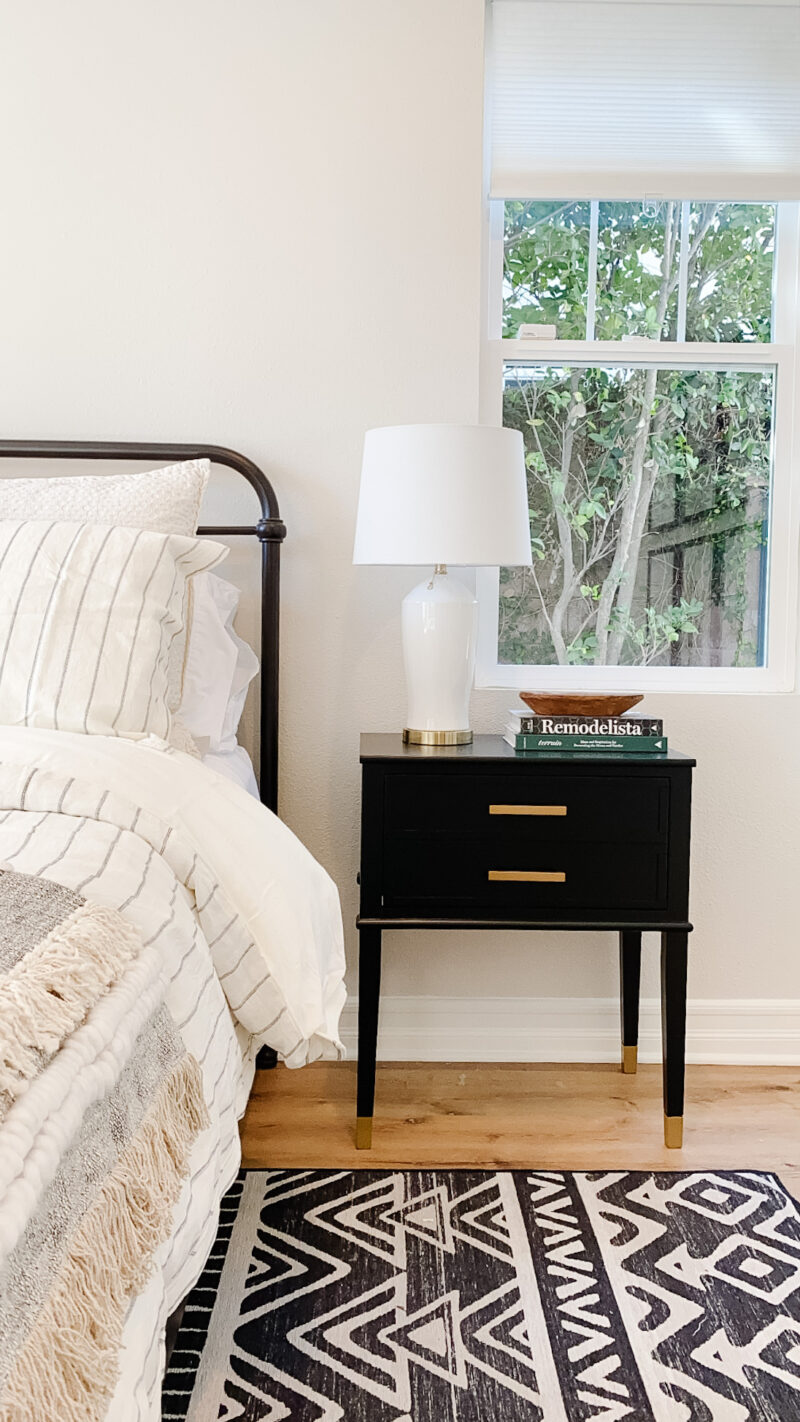 LOVE this duvet so much. I used it in this friend's guest room and just found it back in stock. It's absolutely gorgeous in person.
BALLOON TRADITION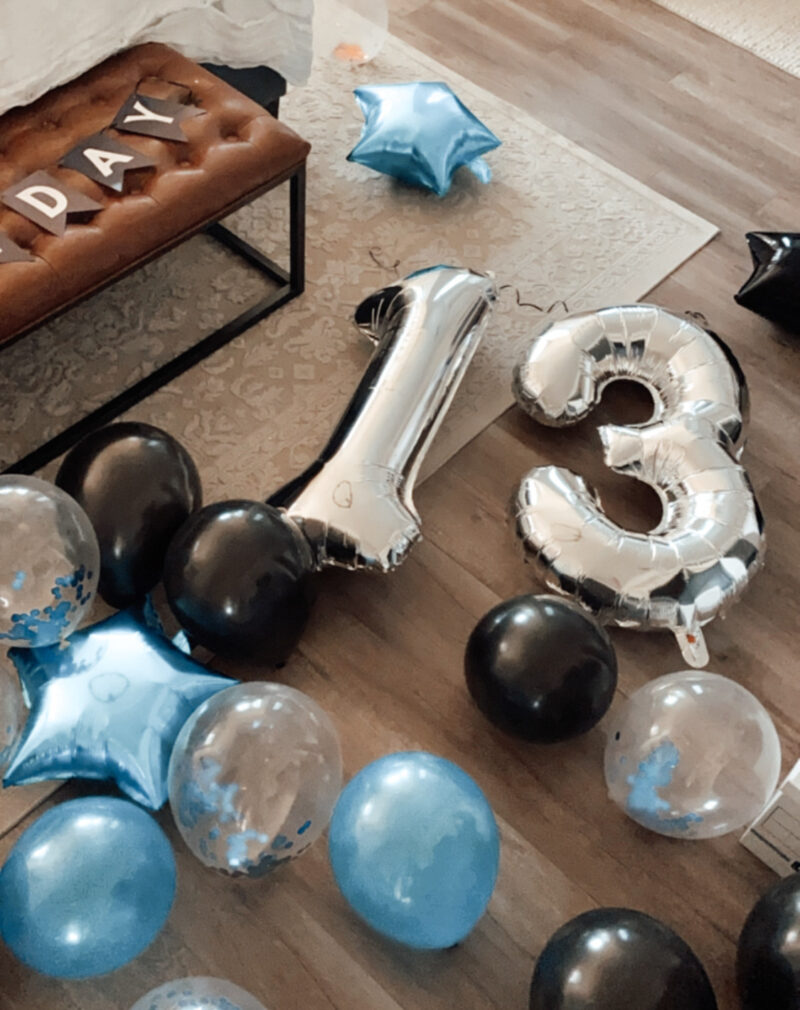 For both of our kids' birthdays this year, I ordered balloon kits off of Amazon and was so happy. I think this one was $16 and it came with the giant 13, tons of balloons and a really cute banner. We discovered using our air compressor is an awesome and fast way to blow up balloons. If you don't have one, this might be a good choice if you are still in the thick of it with party planning. They save so much time. This has been a long standing tradition of ours. My husband and I lock ourselves in our room the night before their big day and go to town blowing all of these up. Then we sneak it all down once they are in bed. By the way, a sheet carried by two people is a great way to cradle all of the balloons and transport them to another spot. Works like a charm.
DANA POINT HARBOR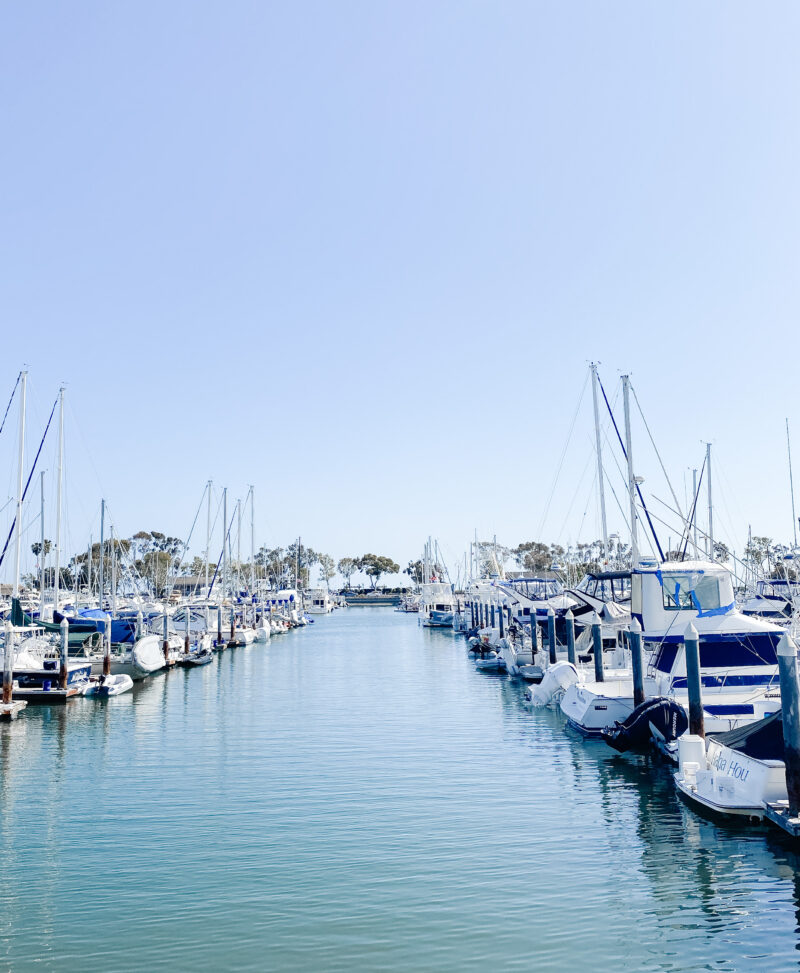 Dana Point Harbor is a special spot for us. I grew up going here almost every week with my family. We would hit up John's Fish Market or the Scoop Deck for ice cream (and mom would have her coffee). There is nothing more peaceful than begin around these boats. If you are ever visiting, it's truly a beautiful spot to walk around. Plus there are plenty of places to grab something to eat.
BEST FRIENDS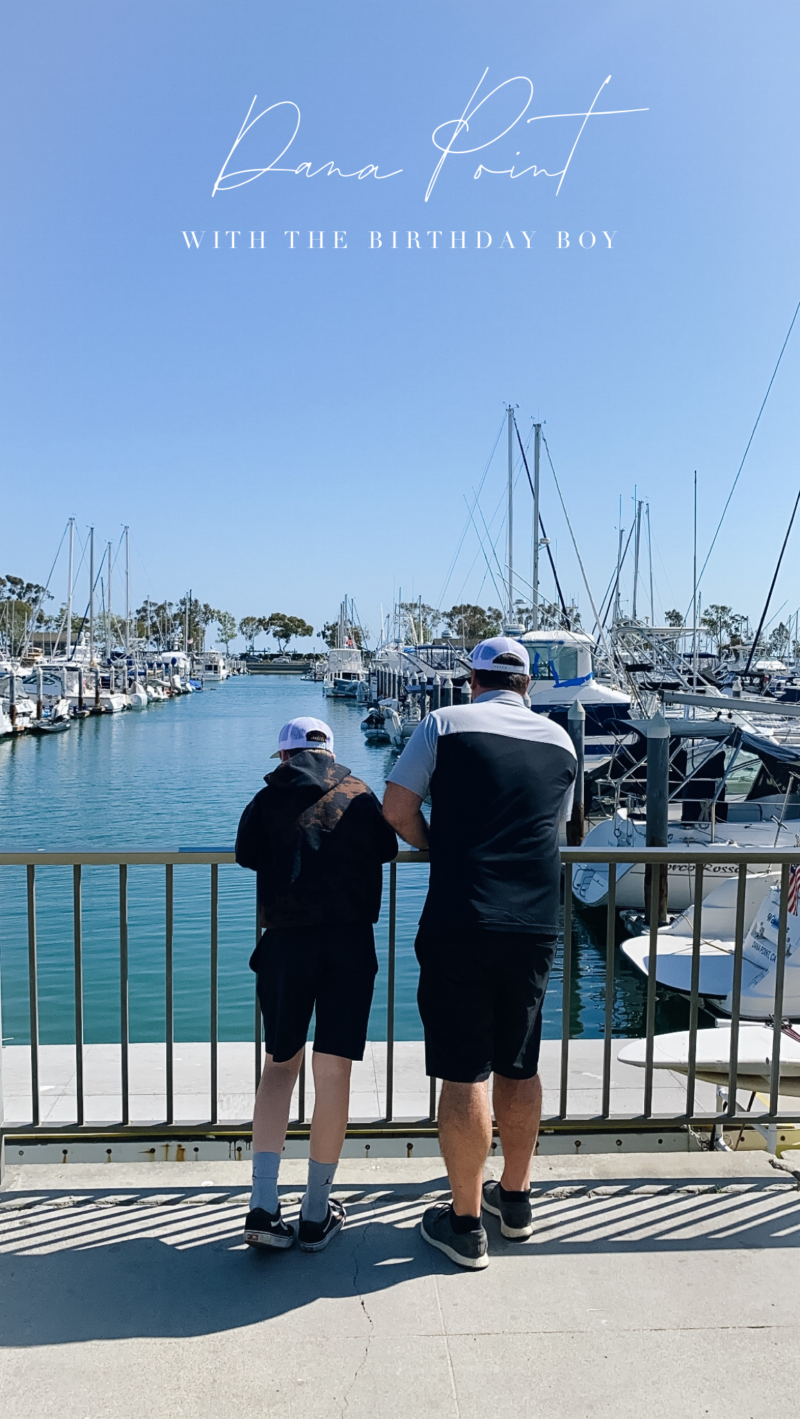 Two peas in a pod. These two are best of friends. And if our son grows up to be anything like his father I will be beyond grateful.
35 Years of Memories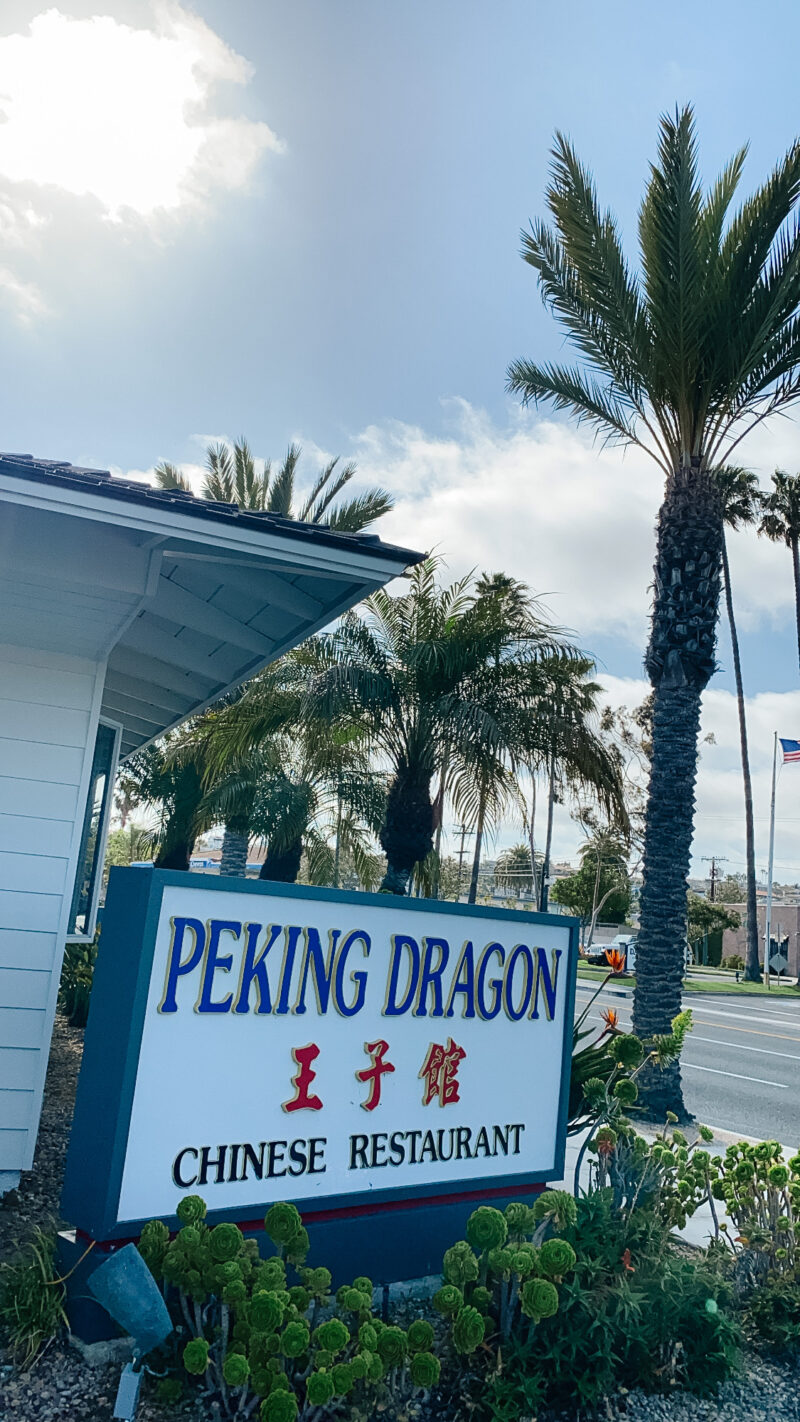 Peking Dragon is a restaurant in Dana Point that we have been going to for 35 years. We LOVE the couple that owns it. It was one of my parents' favorite spots. Our New Year's Eve celebrations have always included food from the Peking Dragon. Because we are moving soon, my son requested this for his birthday dinner. The perfect choice!
FAVORITE BREAKFAST DISH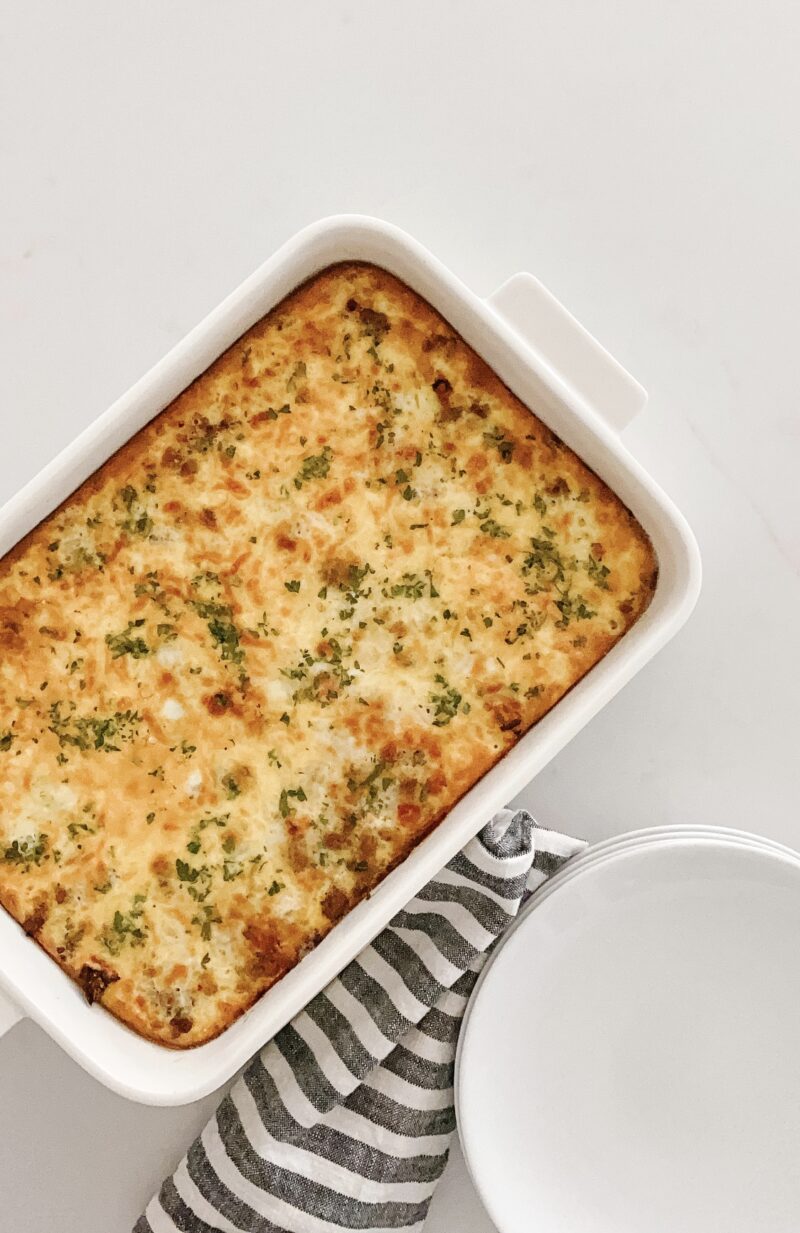 My son did request this to have the morning of his birthday. It's one of our all time favorites. We usually just have it on Christmas morning so I was thrilled when he said he was craving it. The recipe can be found here. I like that I can prepare it the night before and then quickly combine it in the morning before popping it in the oven.
FAST FOOD AT HOME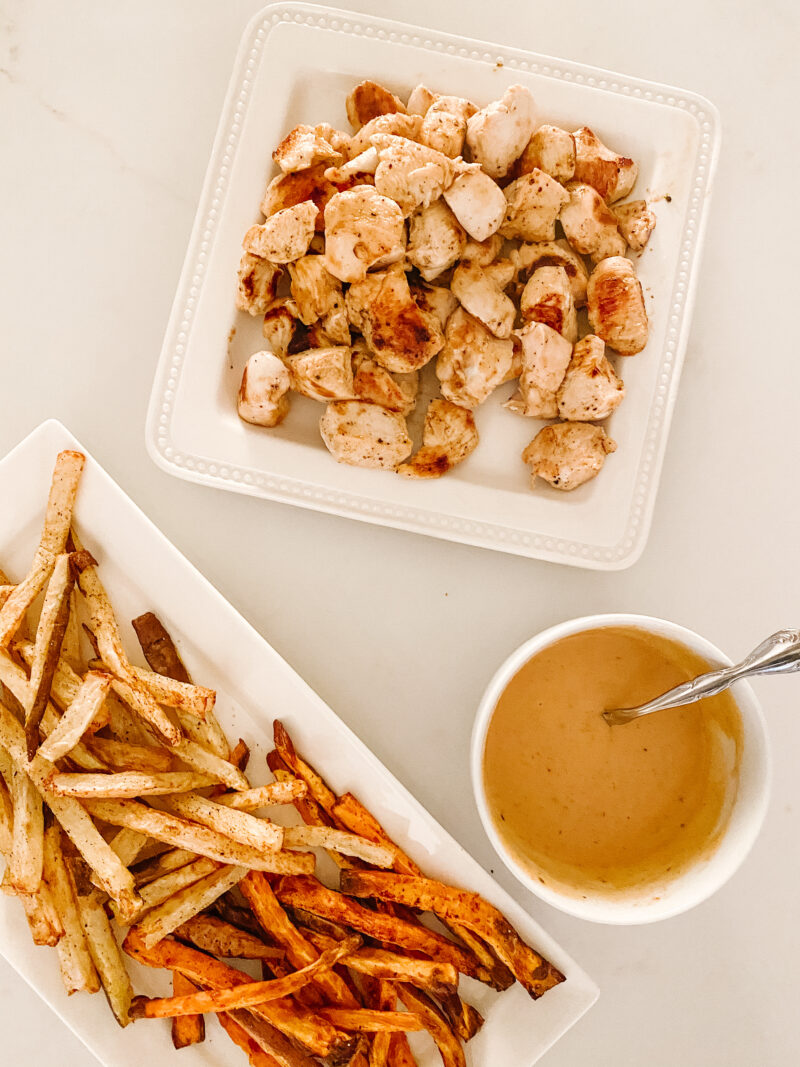 We also did a fast food night at home. We've discovered knock off recipes for Chick-Fil-A nuggets and sauce. Add in some french fries made in the air fryer (without unhealthy oils and ingredients) and it's a home run for the family. Let me know if you want me to share the recipes.
PACKING UP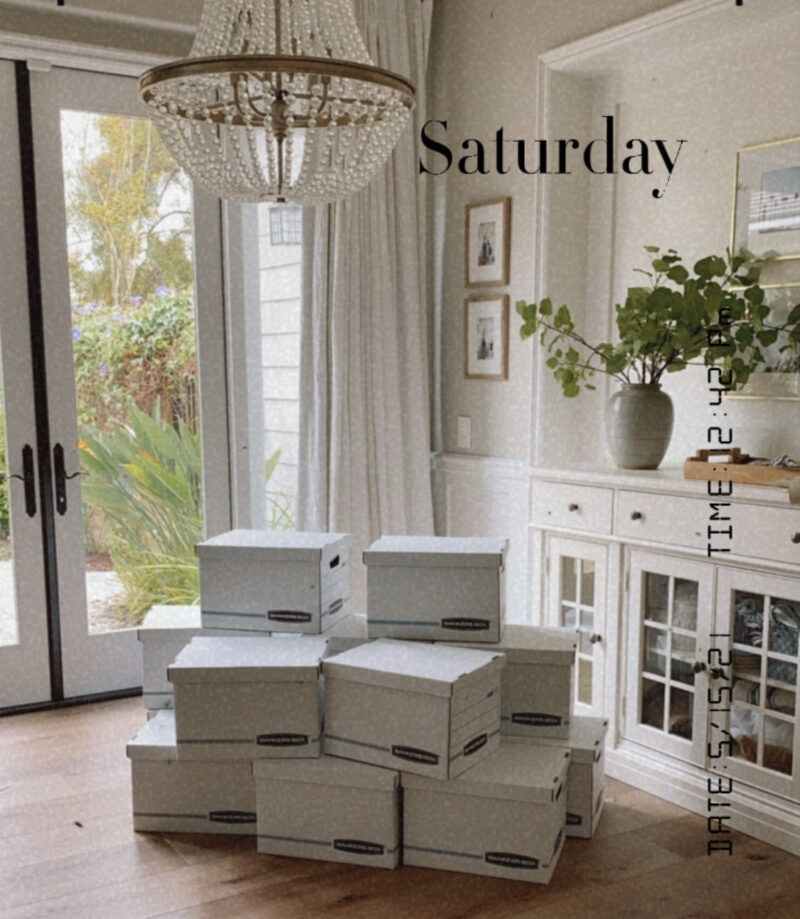 Amidst all of the celebrating, the packing continues. We are not leaving until the end of June so there is plenty of time. However, I am all about packing a little bit each day to avoid the stress. A few of you asked about these boxes when I shared on stories. They are pricier than the brown boxes but I LOVE them. My sister used them when she moved and was a huge fan. We are using these for things like books, photo albums, and small decor items. They don't get too heavy, are easy to carry, stack well, and are sturdy. Plus they are easy to label, too. I plan on doing a moving post soon with more of our tips.
Now if meal planning and groceries would magically appear. Anyone else loathe grocery shopping? I'm not sure why it's my least favorite activity but when your family needs to eat it's unavoidable. Let's make it a great week, girls. See you back here tomorrow.