My daughter and I went on a shopping trip the other day and it was so much fun. It reminded me of the shopping days I used to have with my mom. I loved those when I was young and cherish the memories. The best part is just spending time together. Lunch took over two hours (poor service) but it was amazing to have that one on one time with her without any other distractions. Junior year is busy so I savor the together time. Thought it would be fun to share a few of the things that we both loved.
TOGETHER TIME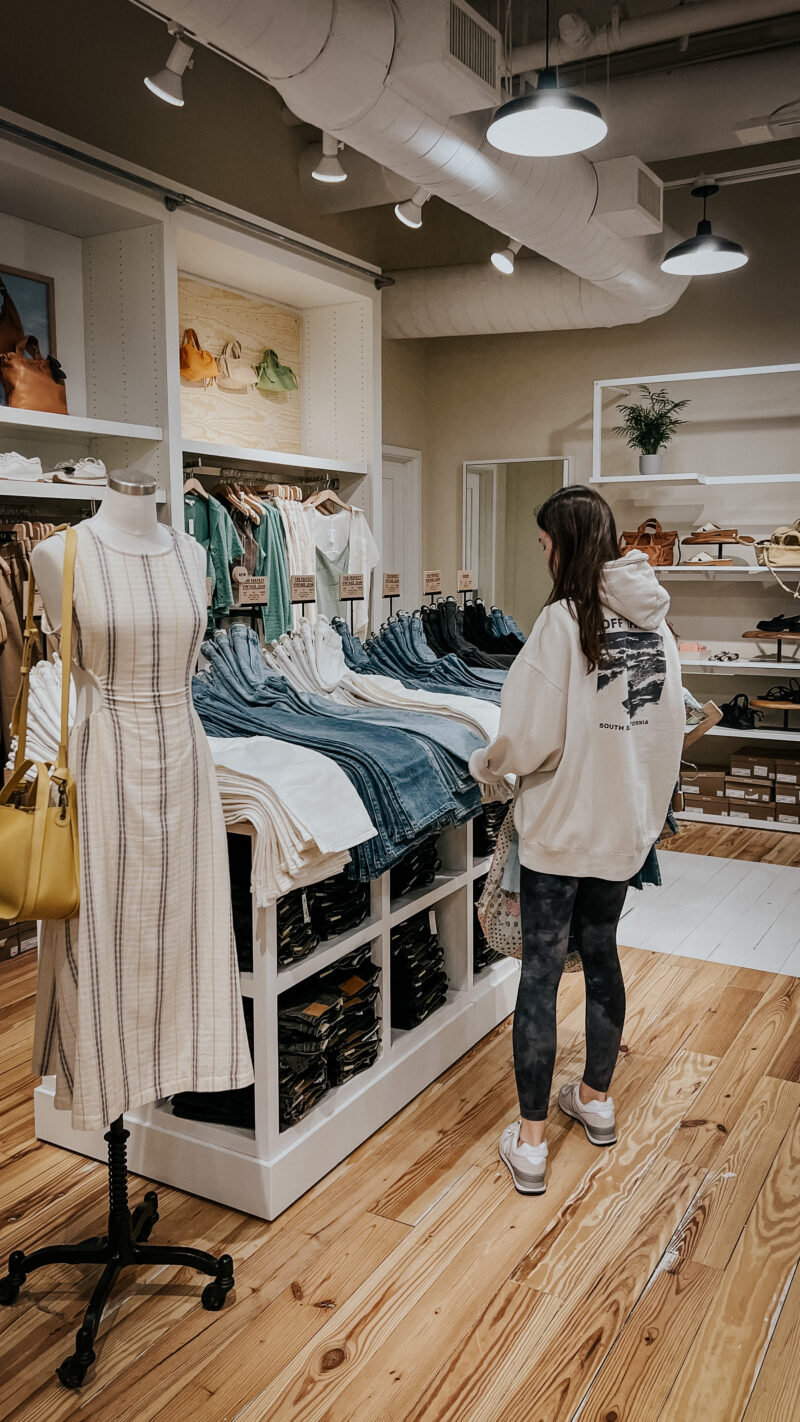 One of the things I love most about my daughter is that she moves through life with a calm and relaxed demeanor. She doesn't speed through things and it's such a beautiful lesson for me. I am so grateful for the reminder to slow down and just enjoy the moment.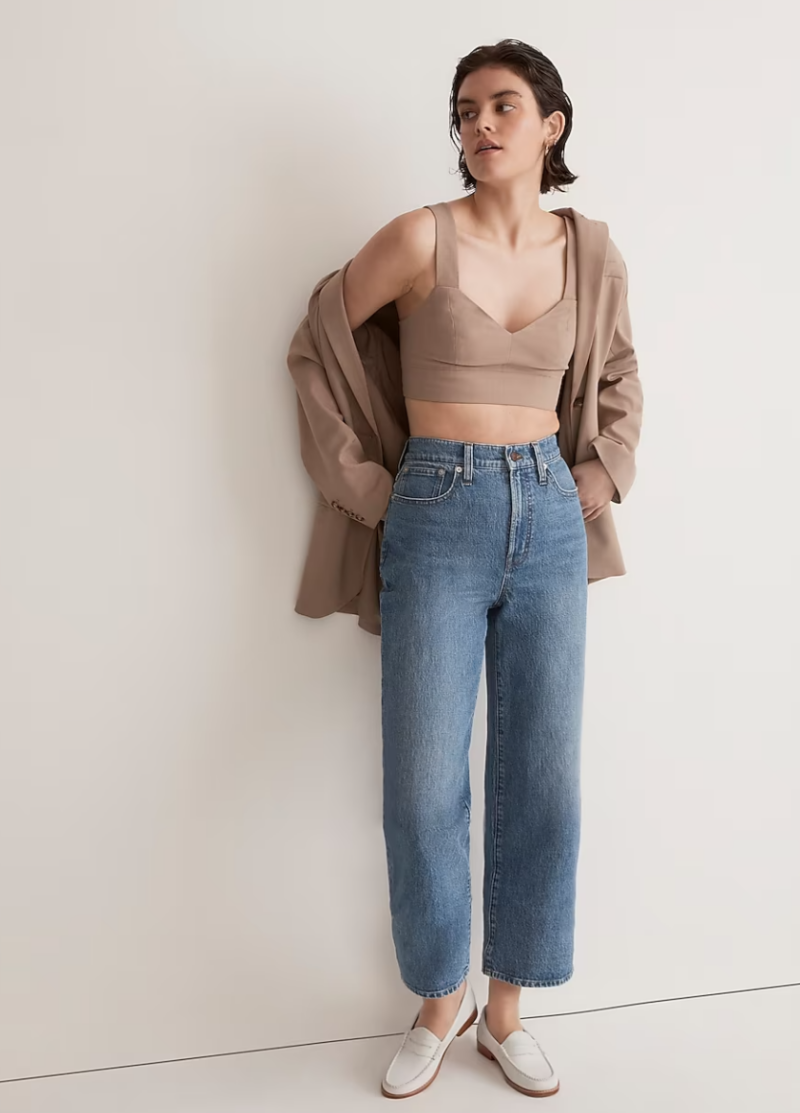 As for denim, these were her number one pick. She also loves these and has stolen them from me (under $40).
MADEWELL PICKS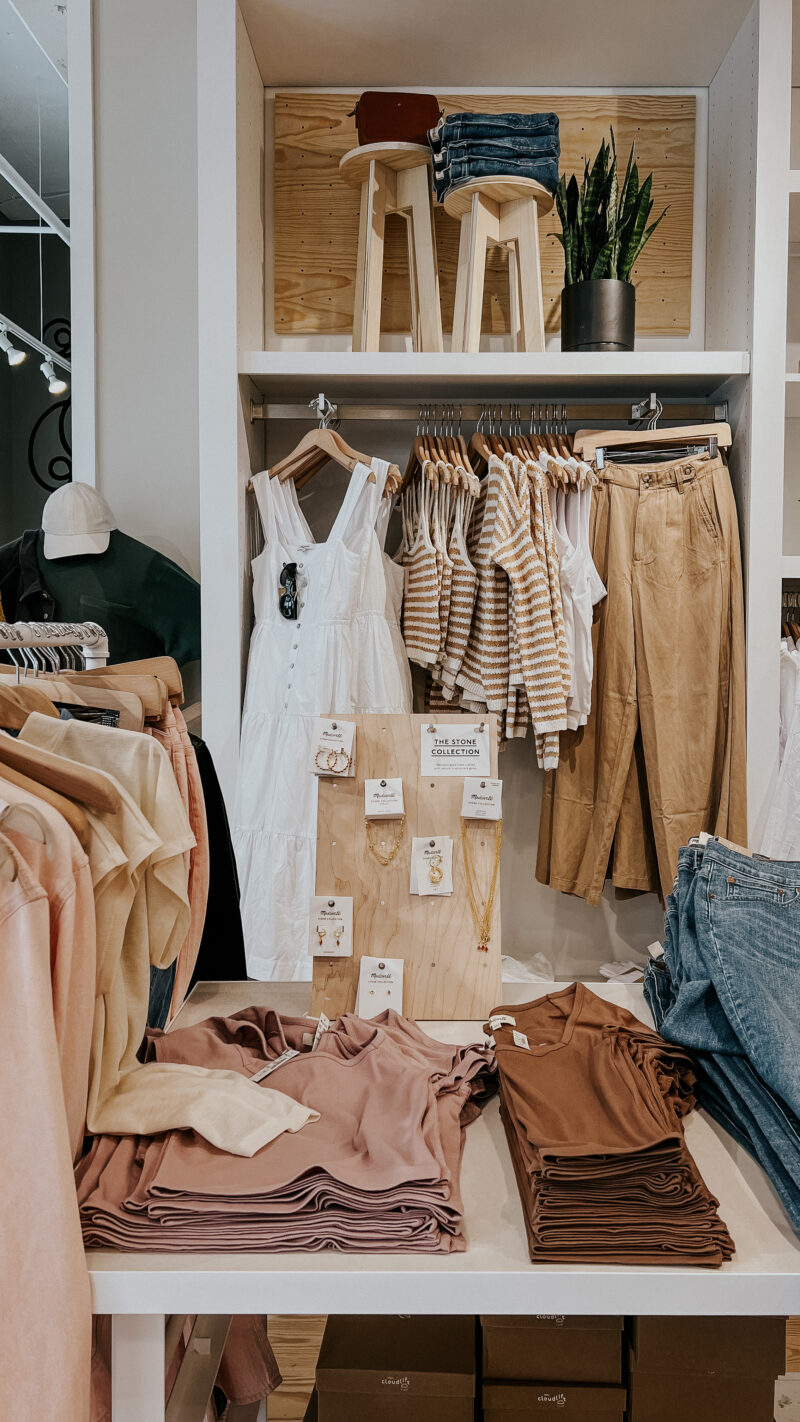 Madewell has such cute things right now. We both loved the white sundress (very classic cut and on sale). And of course the sweater set caught my eye (striped tank & striped cardigan). We also loved this one piece swimsuit. Scoop back and darling print.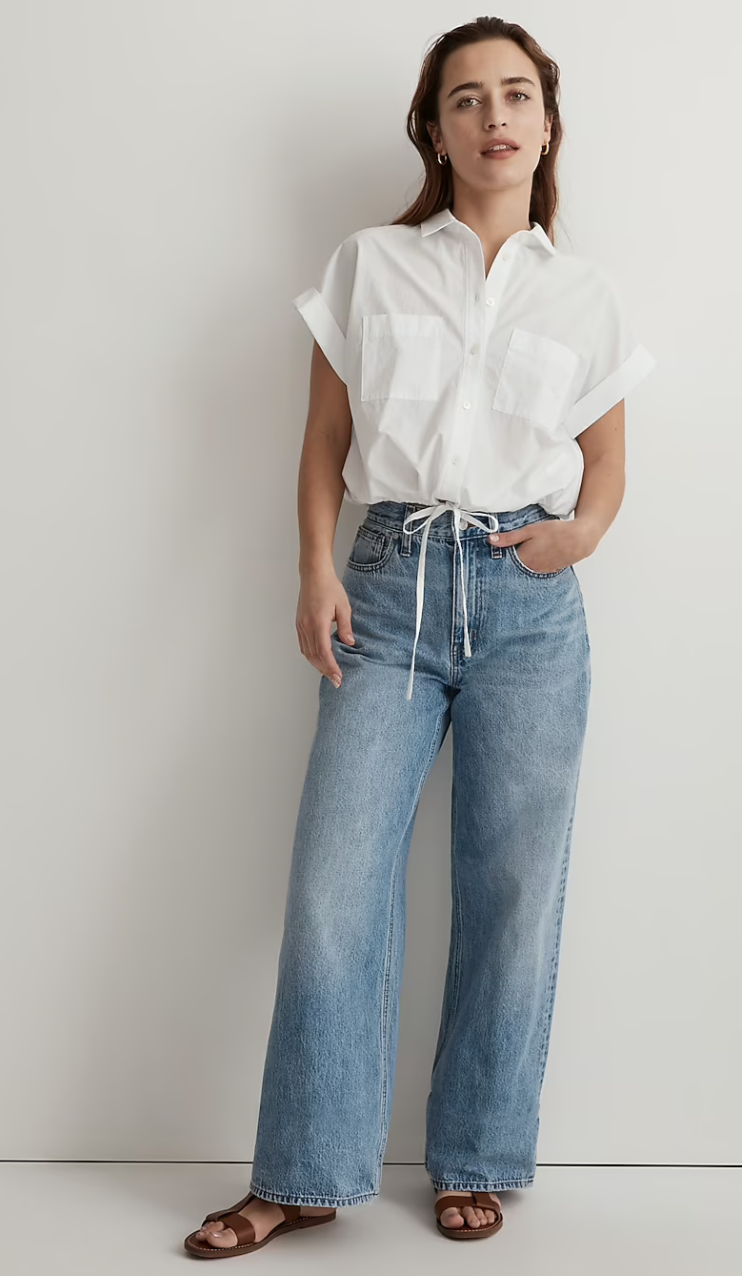 I like the classic look of this white blouse. I love that you don't have to tuck it in (always hard to get the white blouse to look right) and the drawstring is a fun look to cinch it in at the waist. Also cute in this green plaid color.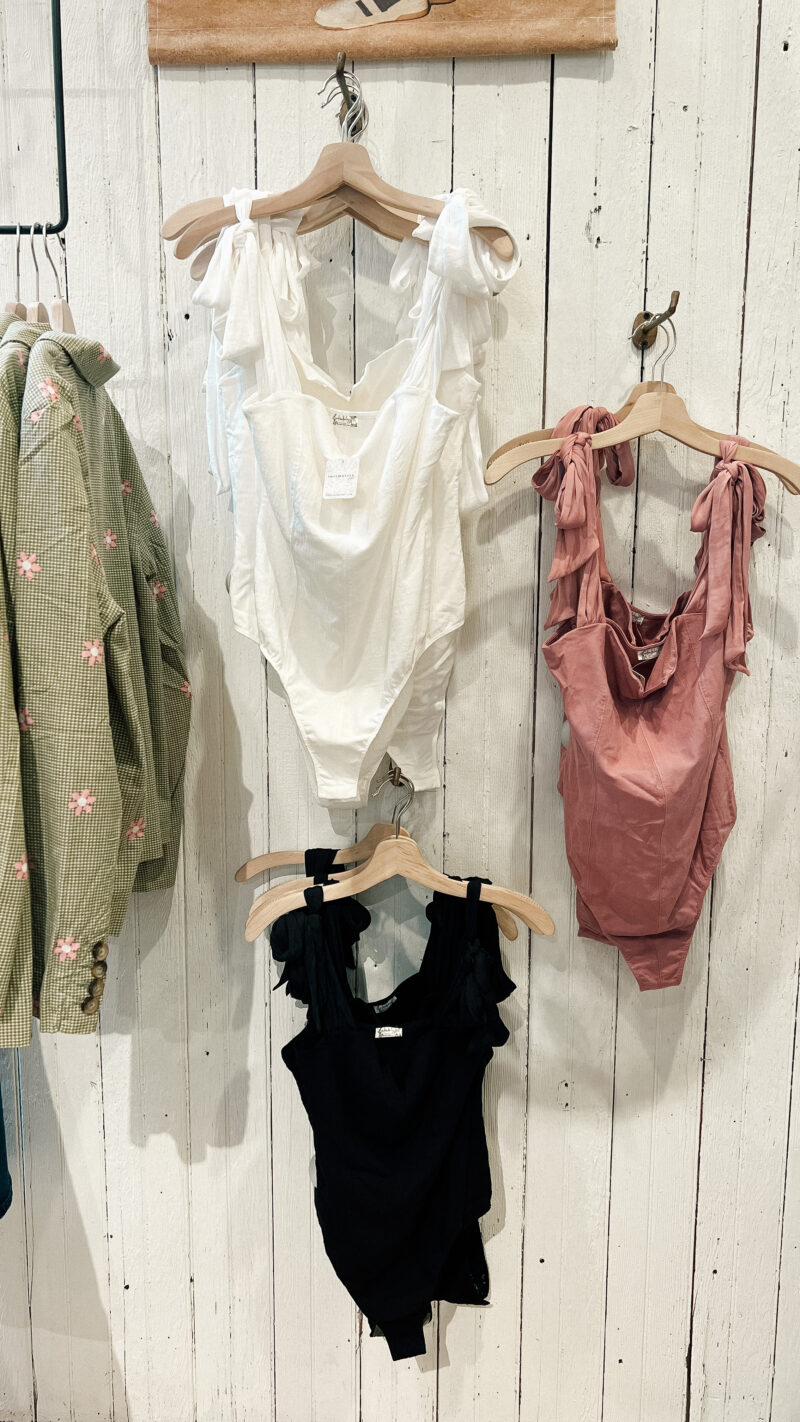 These bodysuits sure are cute. It also comes in a beautiful sage green color. The bows on the shoulders are darling.
AERIE SALE
My daughter LOVES these leggings. Right now they are 40% off.
FLORAL SUMMER DRESS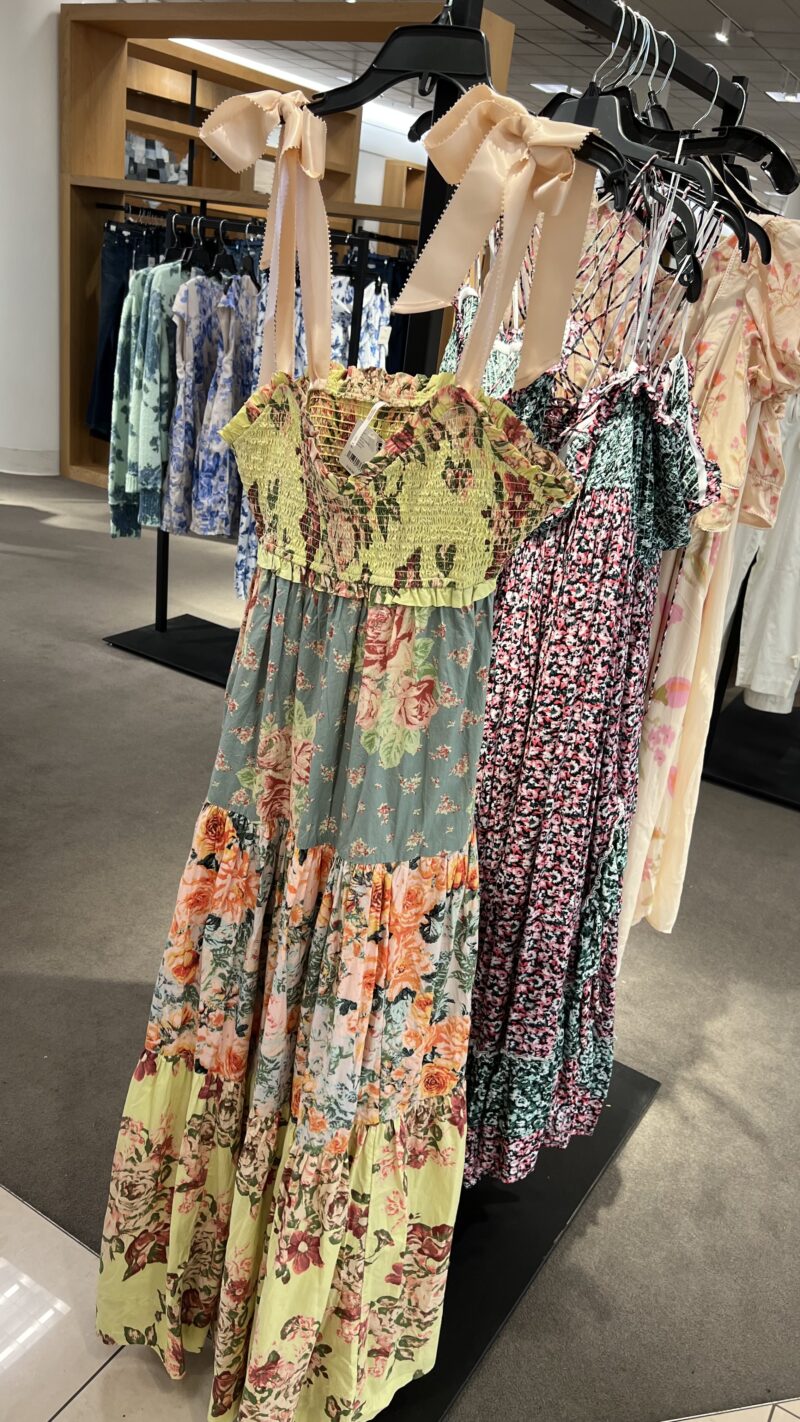 So darn cute! Both my daughter and I picked this out and loved it. This dress is quintessential summer.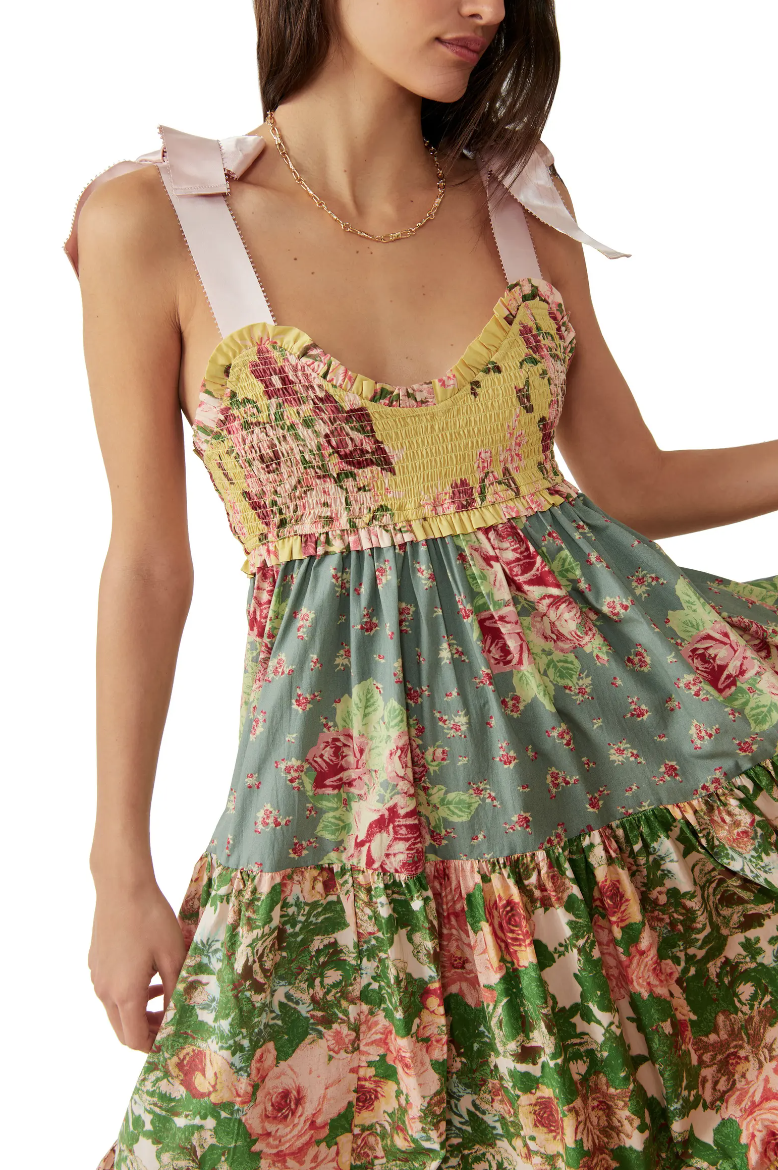 The colors in this dress are beautiful and the bows are darling.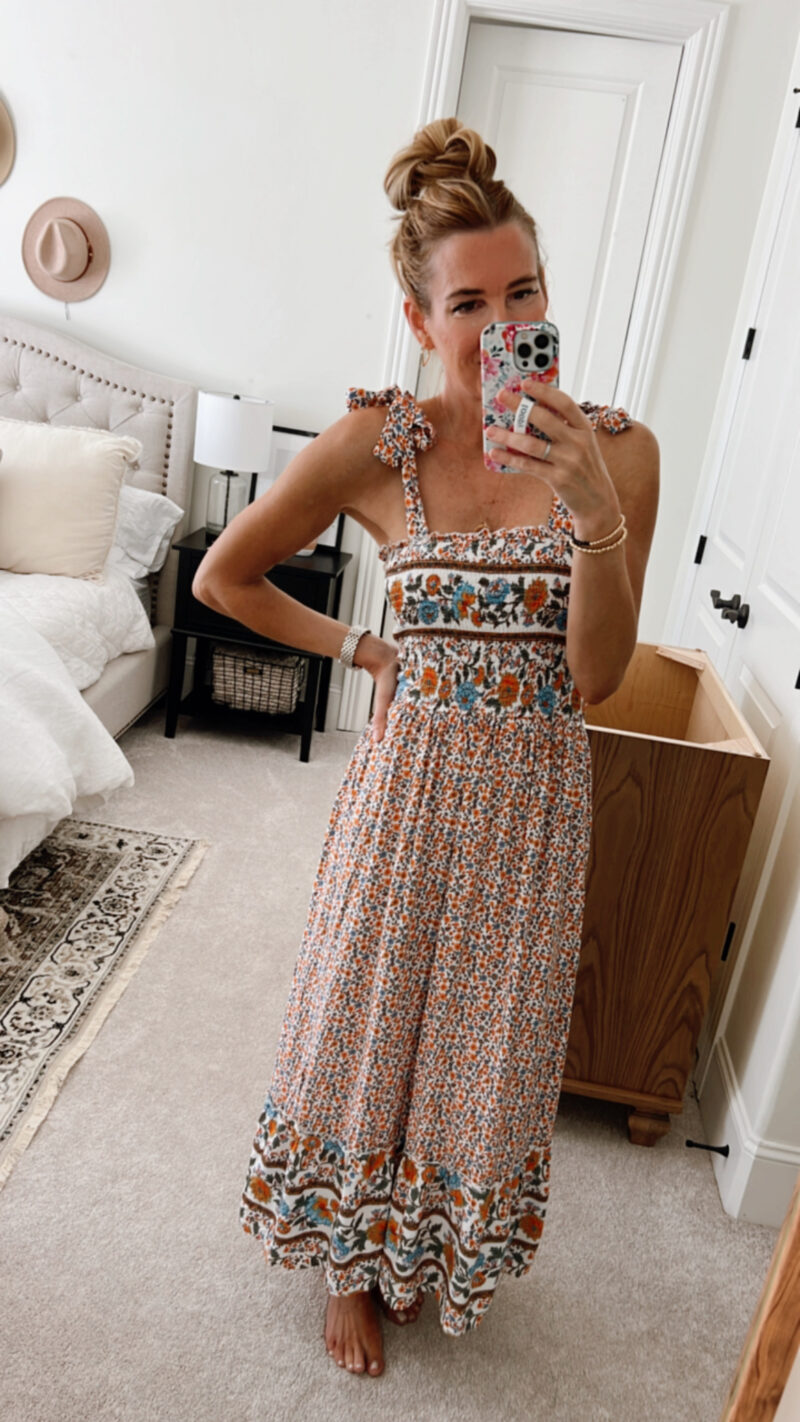 This Amazon dress has a similar feel with the bows on the shoulders.
LOVE AT FIRST SIGHT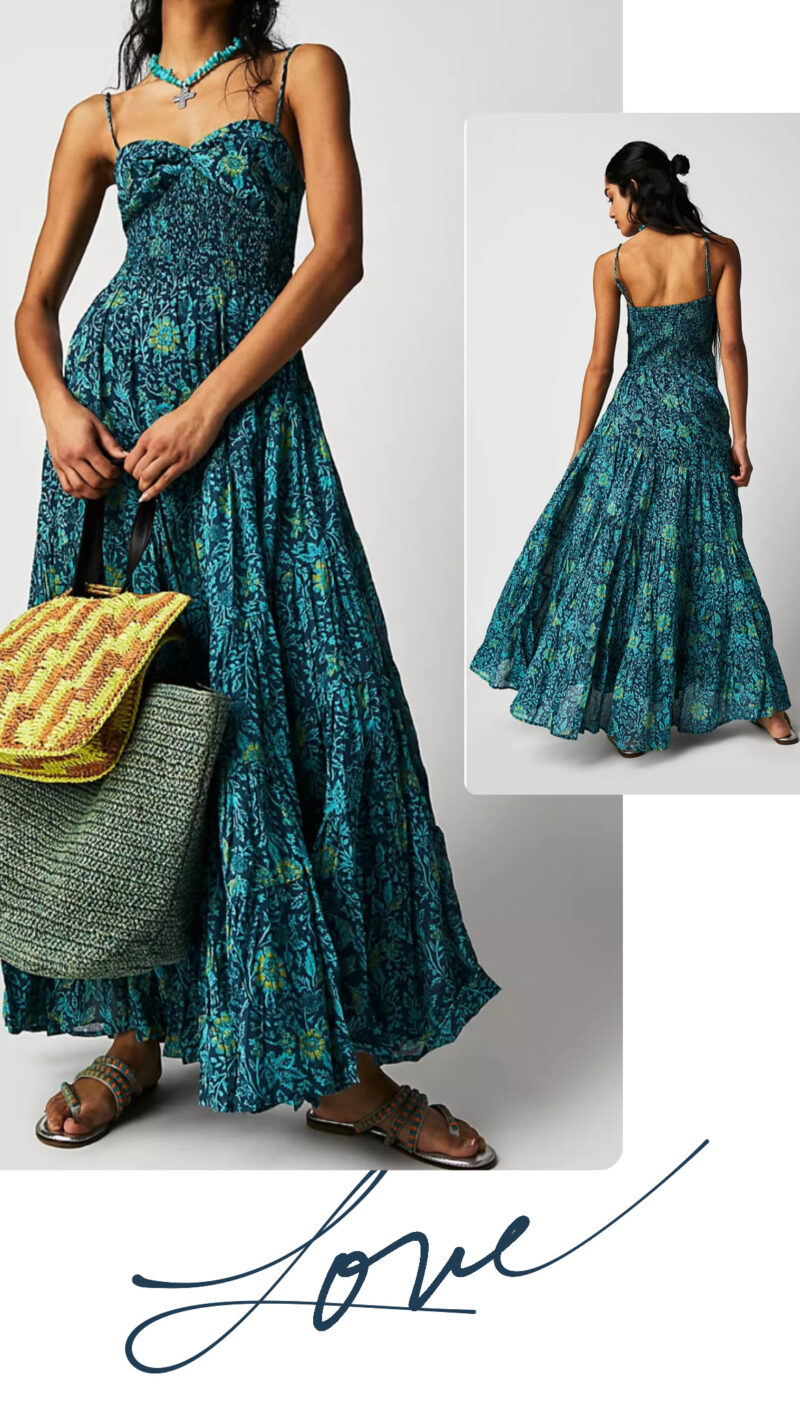 This dress is so beautiful in person. The second my daughter tried in on we knew it was the one for her birthday. And the great news is that we get to share it so we will get a ton of use out of this over summer. There is just something about the combination of colors that is really striking.
MY SUMMER GO-TO DRESS
This little number arrived and I love it so much. I especially love then length. For reference I am 5'7″ and this is the size small. It has an elastic waist and just feels so feminine and pretty. Very easy to dress up or down depending on the occasion. I am absolutely planning to order this in one more color for summer.
SUMMER SANDALS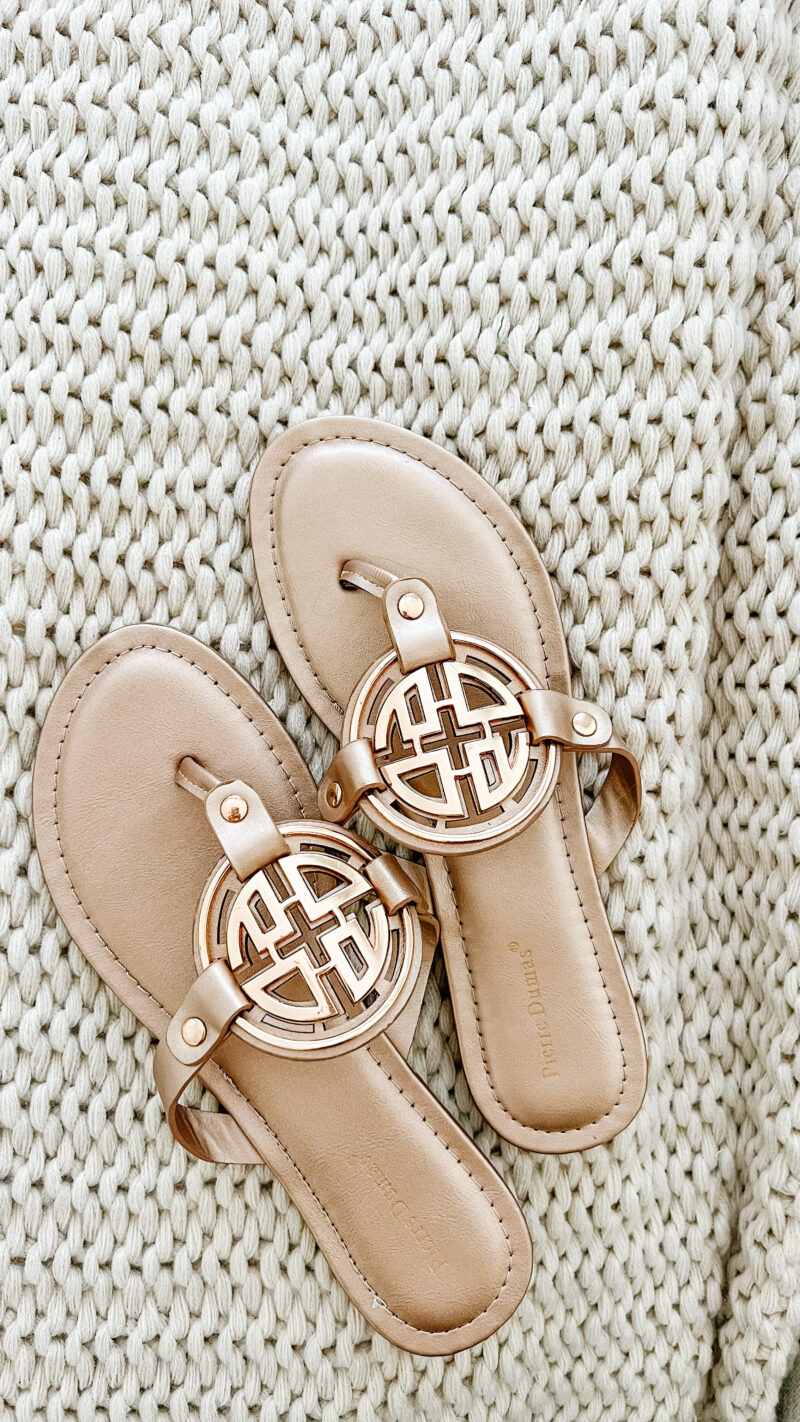 These sandals exceeded my expectations. They are under $35 and darling. This color is called Rose Gold and it will go with pretty much anything. The Tory Burch version costs $248!
I hadn't worn them yet, so I set them on this blanket for the photo. Totally off topic, but this blanket $59 is the best for across the bottom of any bed. It looks really high end. We have the cream color in the full/queen size and it's plenty big.
REALLY PRETTY WEDGE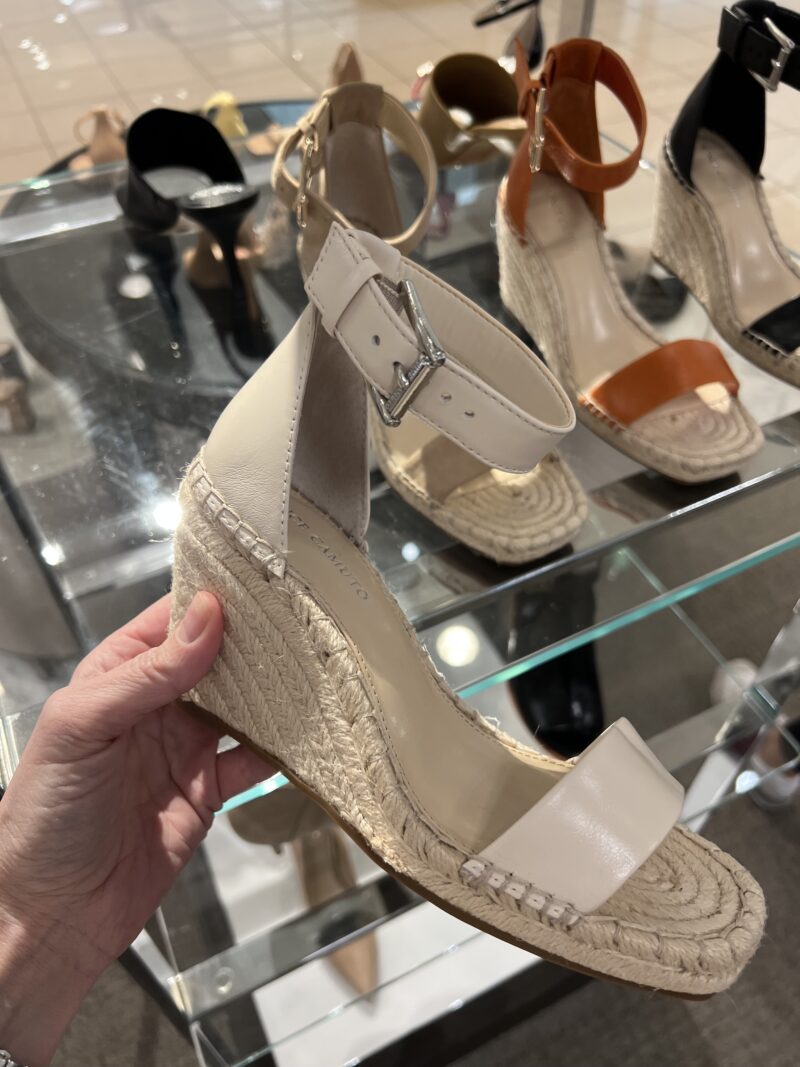 If you love a wedge, I really like these. They aren't too bulky ($79) and very pretty on the foot.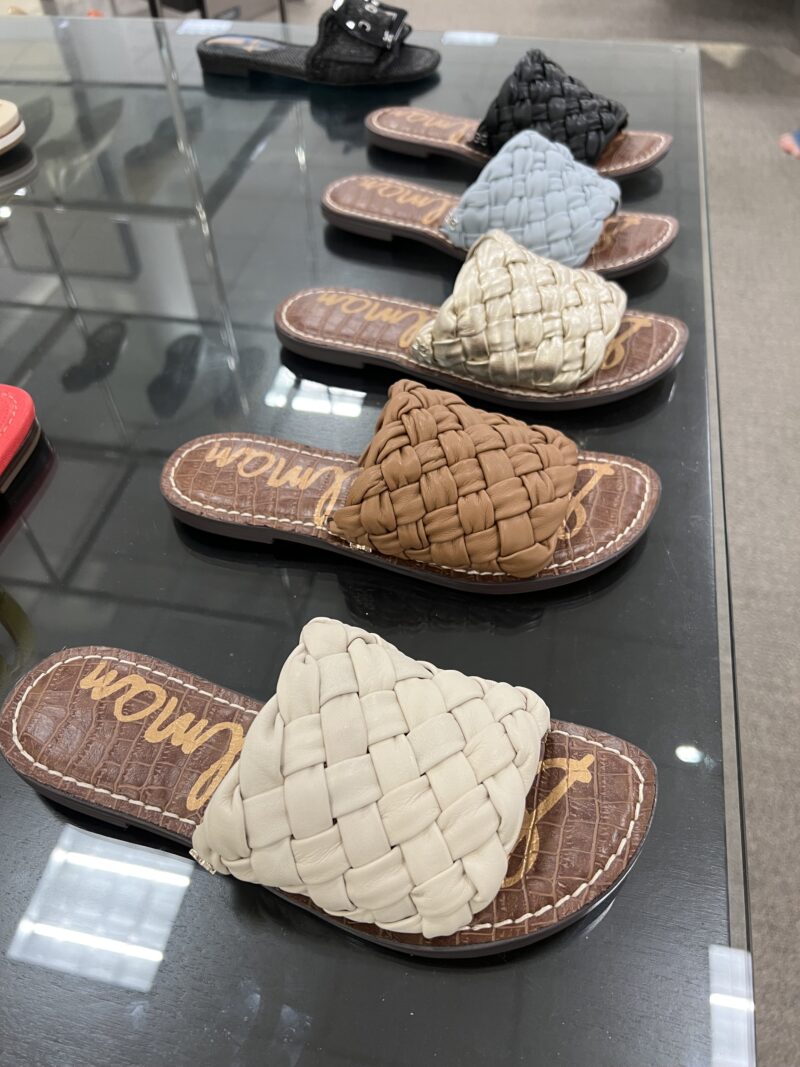 This is the type of slide you could live in all summer. Cushioned and covers enough of the foot it won't slip off. I really wanted to love these, but I struggled to keep them on my foot when I tried them on.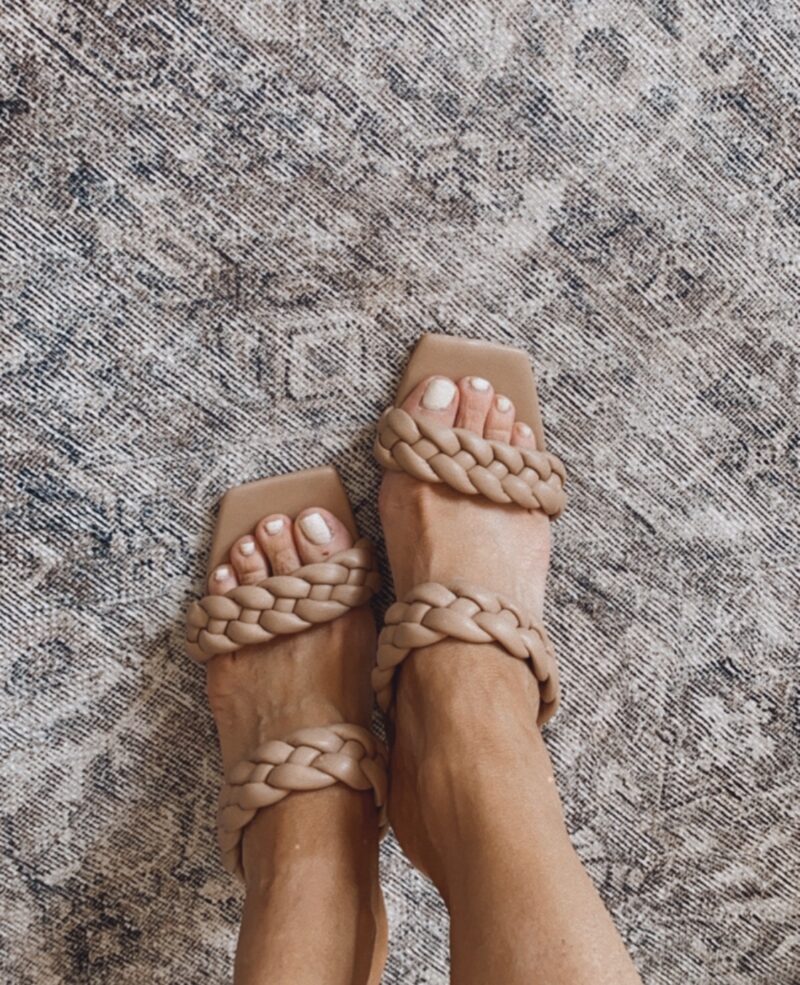 Don't forget these braided heels are still on sale at Nordstrom. Such a comfortable heel. Great way to dress up your sundresses for a date night or luncheon. I like wearing these with jeans, too. The Target version is $36.
COMFY SNEAKERS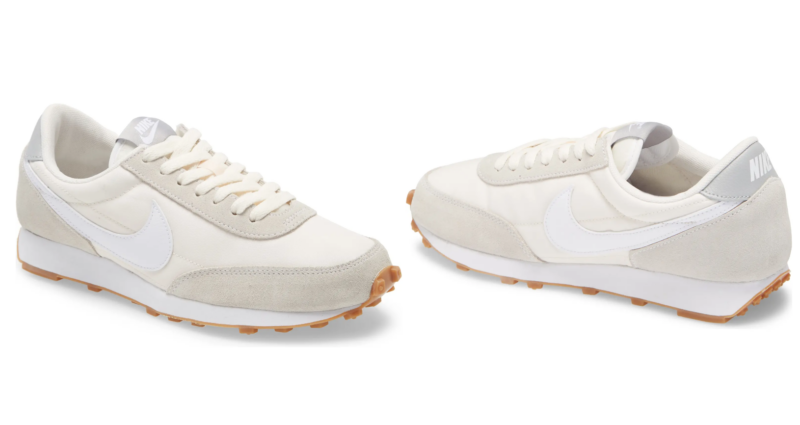 If you are more of a sneakers and shorts girl for summer, these Daybreaks are still what I recommend. Very comfy and so cute with pretty much anything. I also wear these sneakers with sundresses, jeans, and shorts.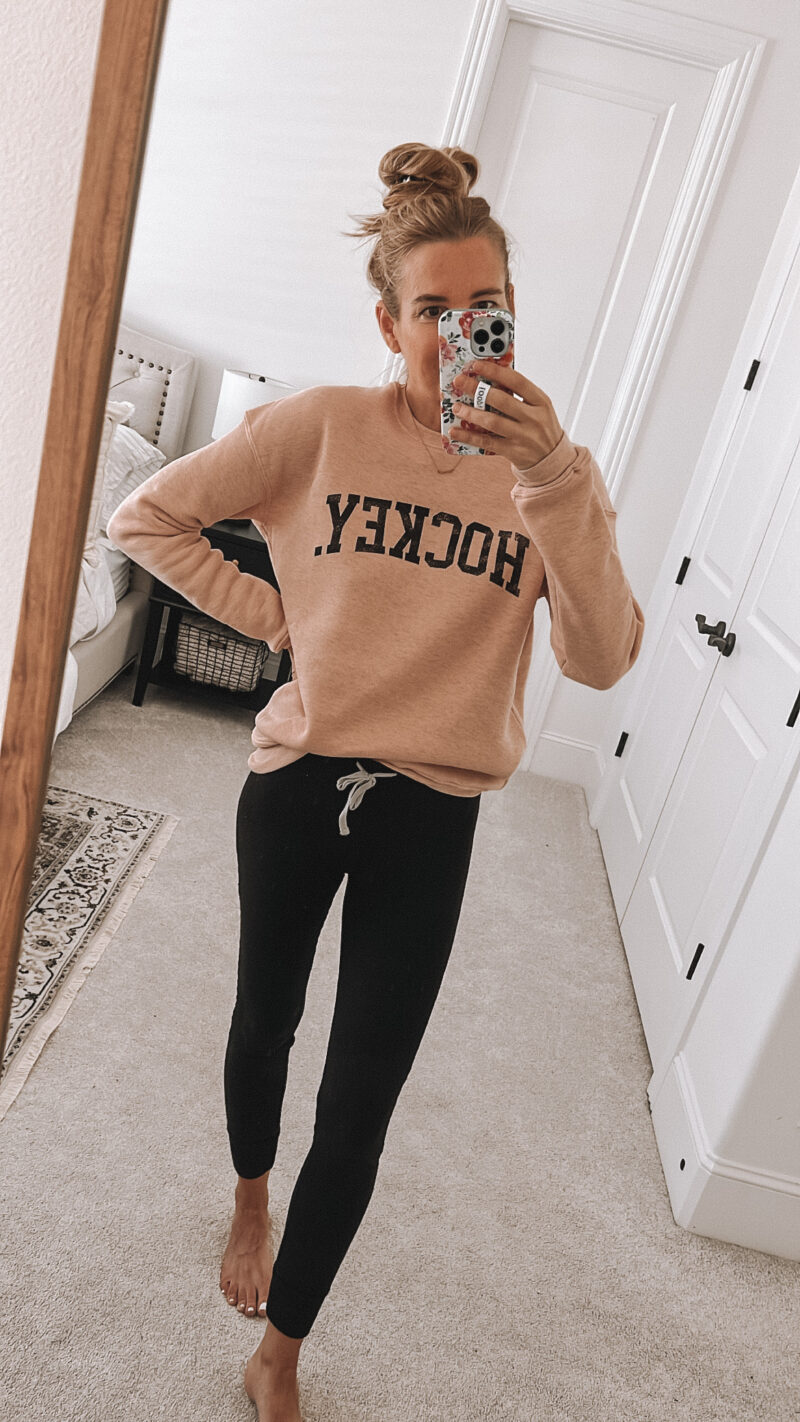 After a full day out, the first thing I do when I come home is change into comfy clothes. If you have been following for a while, you will recognize these joggers. I have literally had them for ten years and adore them. I guess I really hold onto things! They are still my number one go to and I can't believe I found them still available. Back in the day I bought them at Nordstrom (they no longer carry the black, only the gray which I think fits a bit different). You can grab them here for $30. I am buying a back up pair (size small) because I never want to be without them.
My girlfriend gifted me this darling sweatshirt and many hockey moms have asked. I am not sure where she found it, but they do carry it here.
I am off to make the shade to cover the glass block wall in our bathroom. Wish me luck. I am so happy with the drapery panels we ordered and we are so close to the finish line. Have a wonderful day.