Good morning. We are busy cleaning and cooking over here in anticipation for Thanksgiving. I love having the kids home and some time to just slow down and be. I was invited to join some of my favorite bloggers to share our favorite things. This post was so much fun to put together because it's items that are tried and true and things we really love. Let's get to it.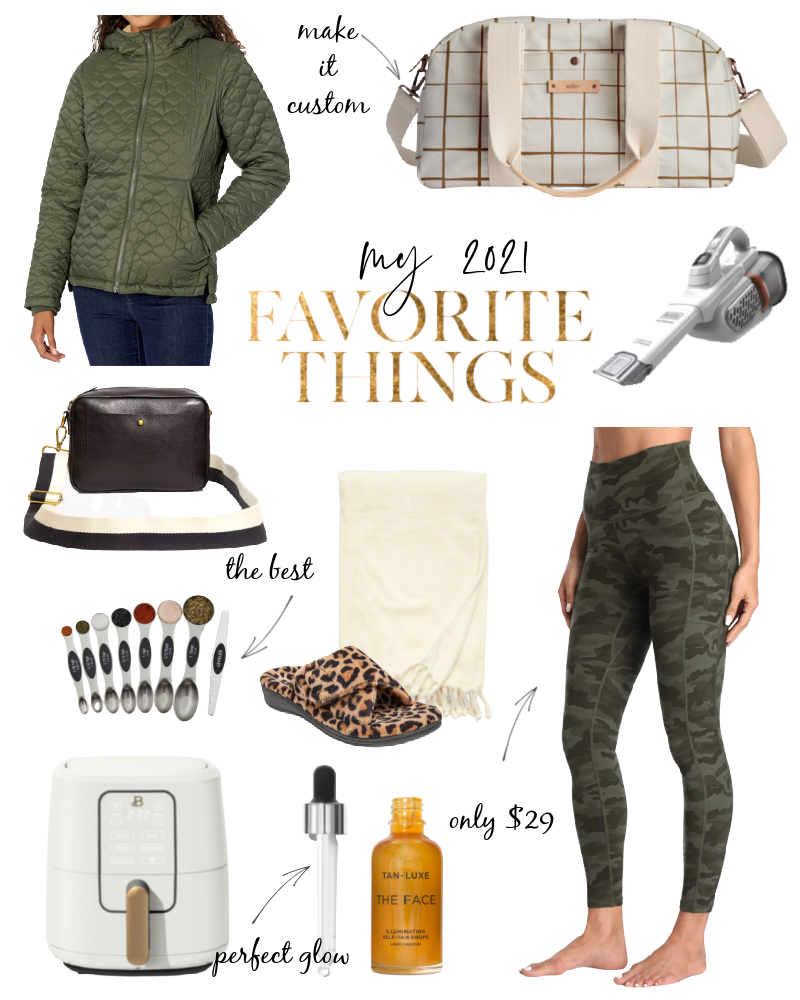 FOR THE HOME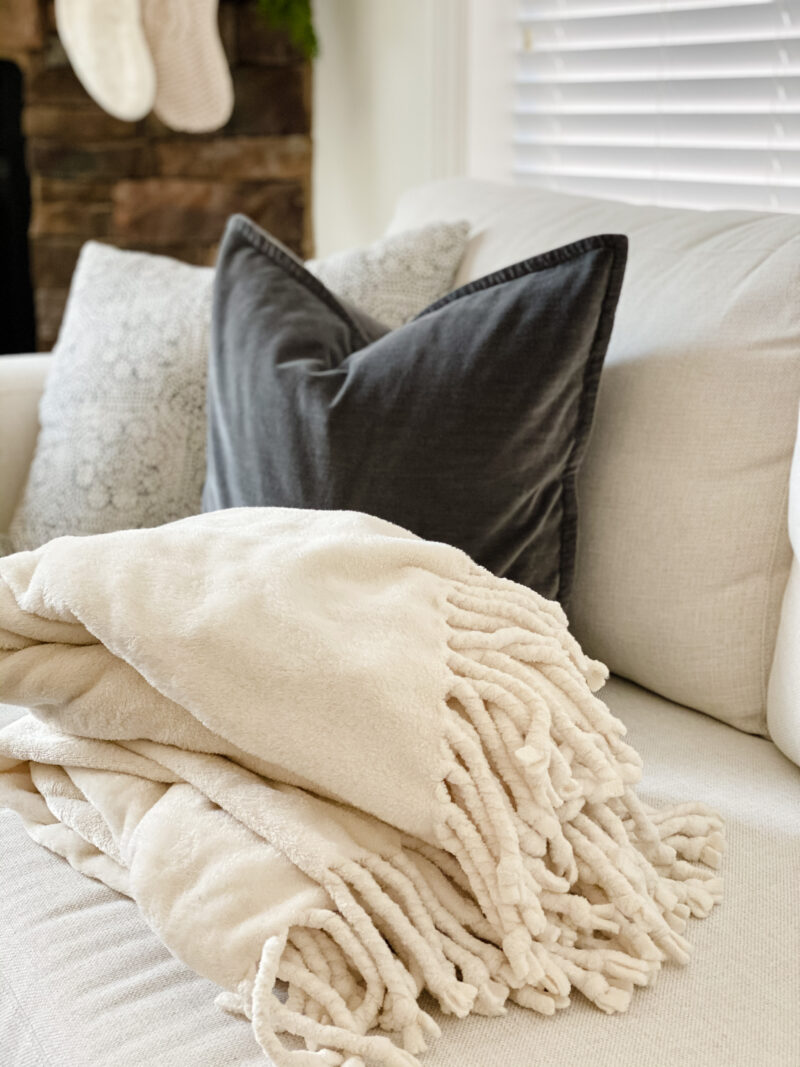 My entire family loves these throws ($29) and they are currently on sale. They are incredibly soft and most importantly, they wash and dry really well. They also help me keep my white sofa white as we sit on these much of the time. I love that they aren't too heavy. There are tons of colors to choose from. This is one of my favorite things to gift friends. During the holidays, it's super cute to gift one tied up with a big plaid bow.
GADGETS WE LOVE
This dust buster is awesome. We were so desperate for a little vacuum for the daily messes. Our Dyson needs a new battery and I have yet to deal with that. This has two power functions (high and low) and keeps its charge for a really long time. Judging by the reviews, I am not the only one who loves it. The funny thing is that my when it arrived my husband said, "Did you research or look into it?" Ummm. . no. Desperate mom with too many crumbs but luckily I picked a good one.
ORGANIZATION FAVORITES
Sounds crazy, but this shoe tower changed our lives for the better. We have two and they keep all the shoes organized. There is one in the garage for sneakers and shoes we wear frequently. We have another one in a hall closet. We don't wear shoes in the house so this has kept them from piling up by our doors. Huge fan.
IN MY CLOSET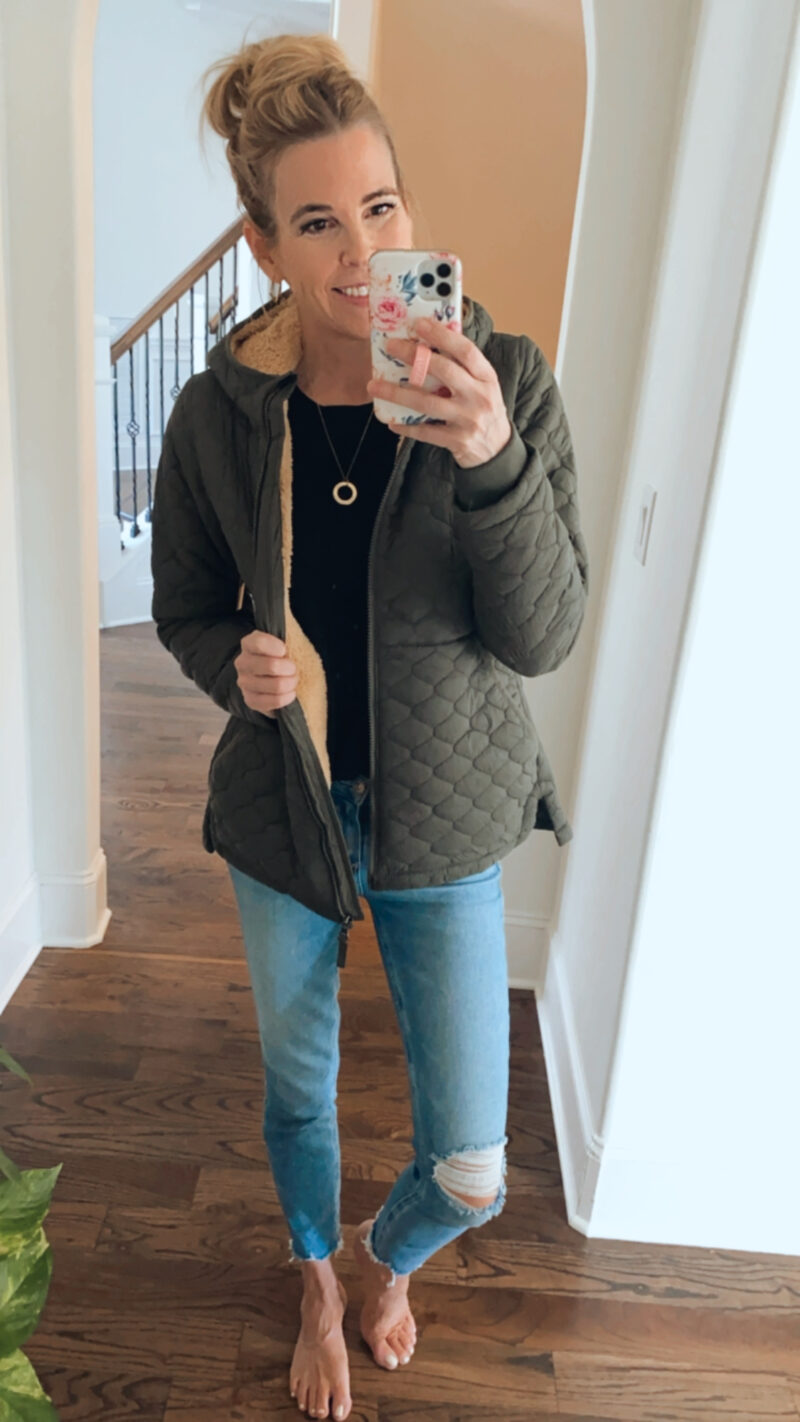 I didn't recommend a ton of clothing items from Amazon this past year as I didn't fall in love with a whole lot. This jacket was a welcome addition to my wardrobe and I wear it almost every day. It's not too bulky but it's very warm and the pockets are lined with sherpa which I really appreciate. These Tennessee mornings are FREEZING and I grab this all the time. I may even oder it in black. I went with a small which still allows me to layer a sweater underneath.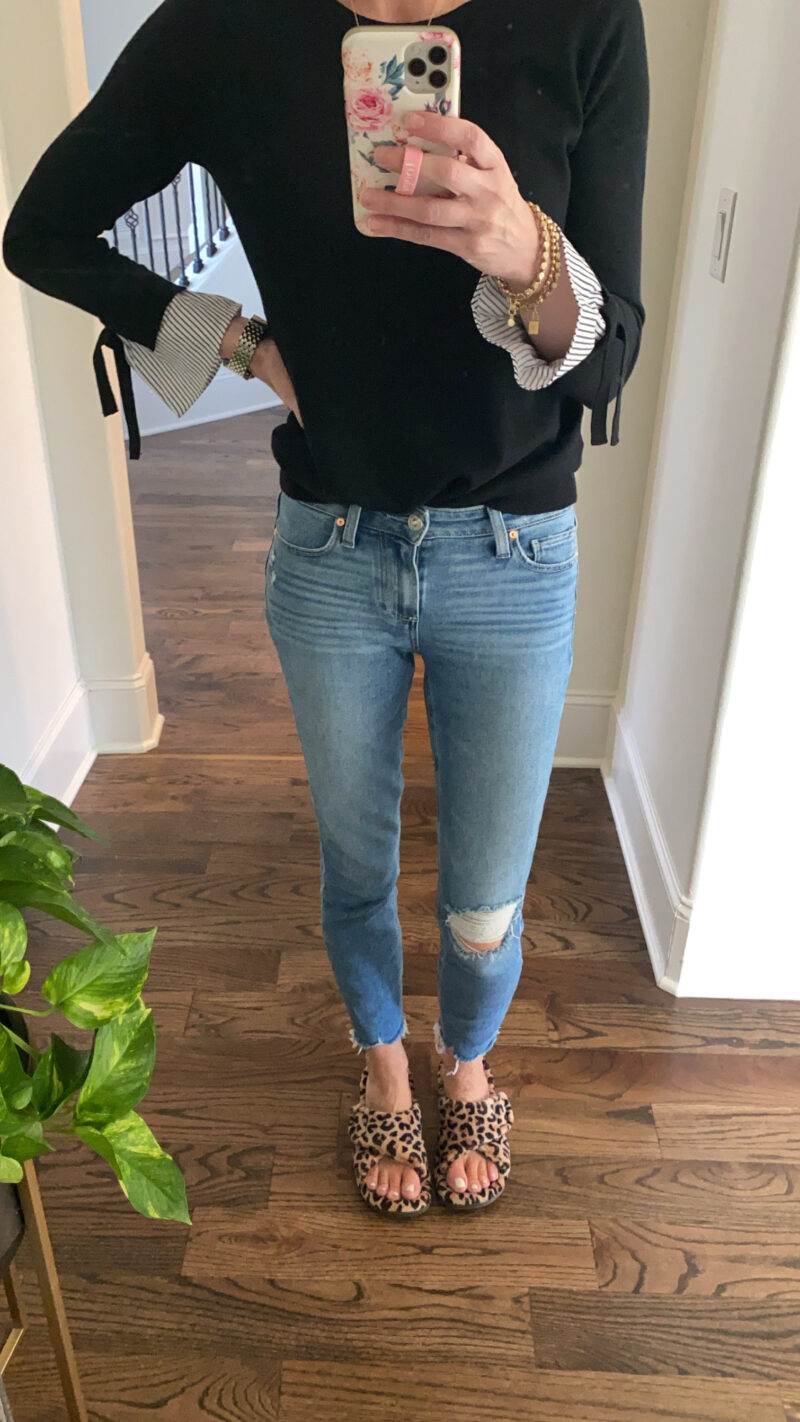 I love my slippers. I've tried so many through the years. I have super high arches and some issues that accompany that. It's important that I wear slippers in the house and I like that these are adjustable across the top. They have awesome arch support and are comfy. Plus they don't squeak!!!!!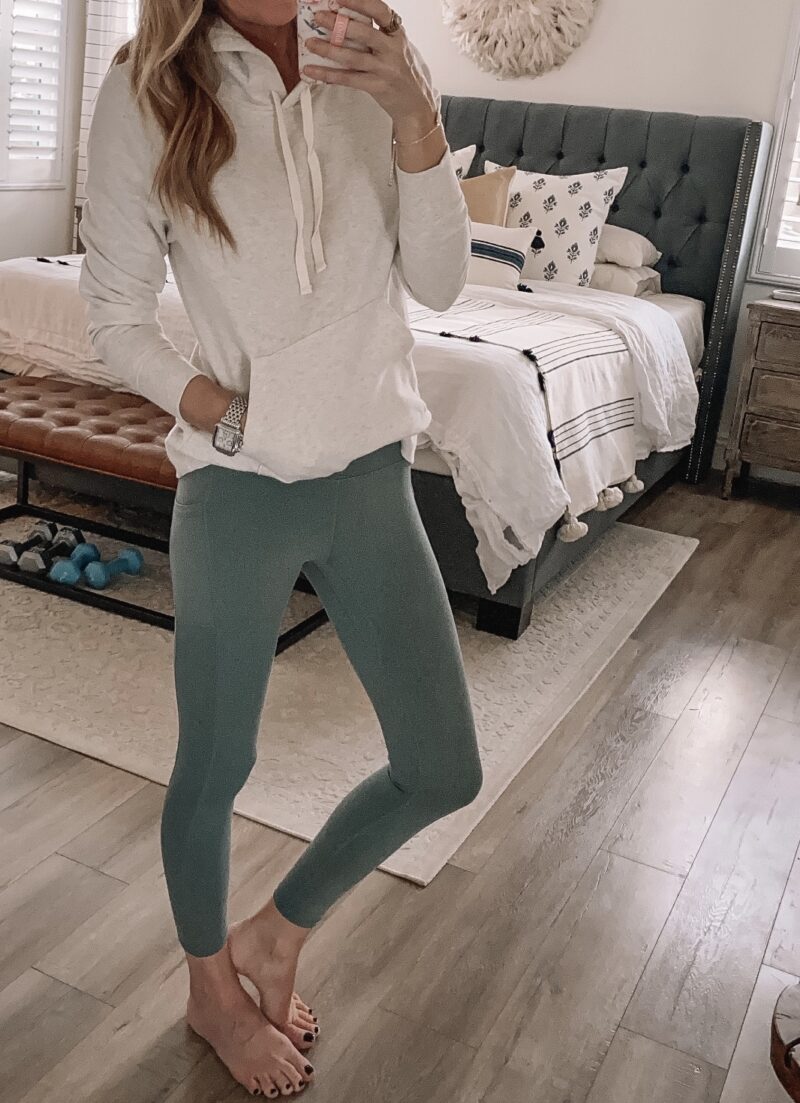 These $29 leggings are a staple for me. I have them in too many colors because they fit well, wash well and don't break the bank. This legging is more expensive and I adore them, but if you want to keep it under $30 these are fantastic. My daughter also loves them. I also appreciate the side pocket for my phone.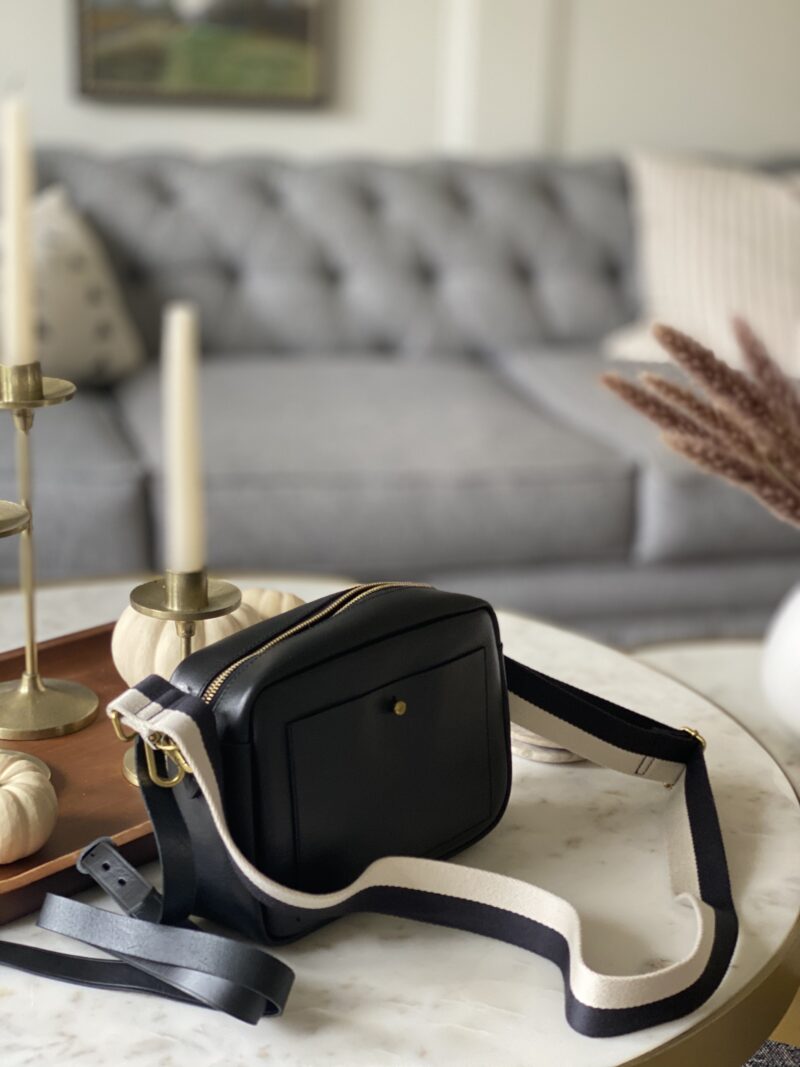 This crossbody bag was a fun surprise this year. I hadn't bought a new handbag in forever and every but my daughter and I stumbled upon this one while out shopping. It's just a really nice size that still fits my full size wallet, phone, and reading glasses, etc. I love the striped strap abut the leather one is cute, too. It's currently 30% off.
BEAUTY FAVORITES
Sometimes a girl needs a little pick me up. These tanning drops are great and last FOREVER. I think I've had my bottle for 18 months. The trick is to just add two drops to your usual face lotion. I do this at night and when you wake up in the morning you have a nice healthy glow. They also have the body drops which my daughter steals from me on the regular. If you are looking for quick results on your body, this foam from Amazon is my go-to. It never leaves streaks and gives you a nice deep color rather quickly.
TRAVEL FAVORITE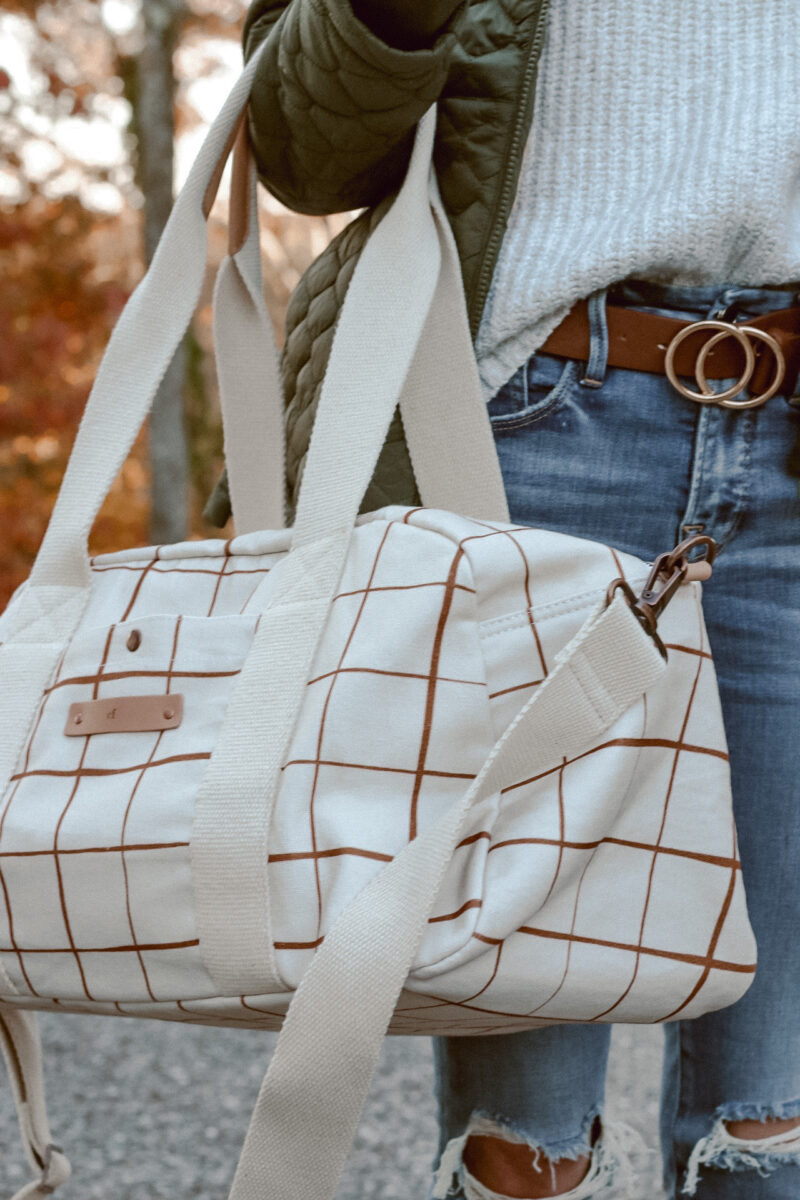 If you need a weekend bag or something easy to travel with, this duffel bag is awesome. It slips onto the handle of your roller bag and is the perfect size. Plus you can customize it. I think these make for wonderful gifts, too. If you use code: COURTNEYGIFTS you can score 20% off plus free shipping (and actually that code is good for anything from Minted right now).
KITCHEN FAVORITES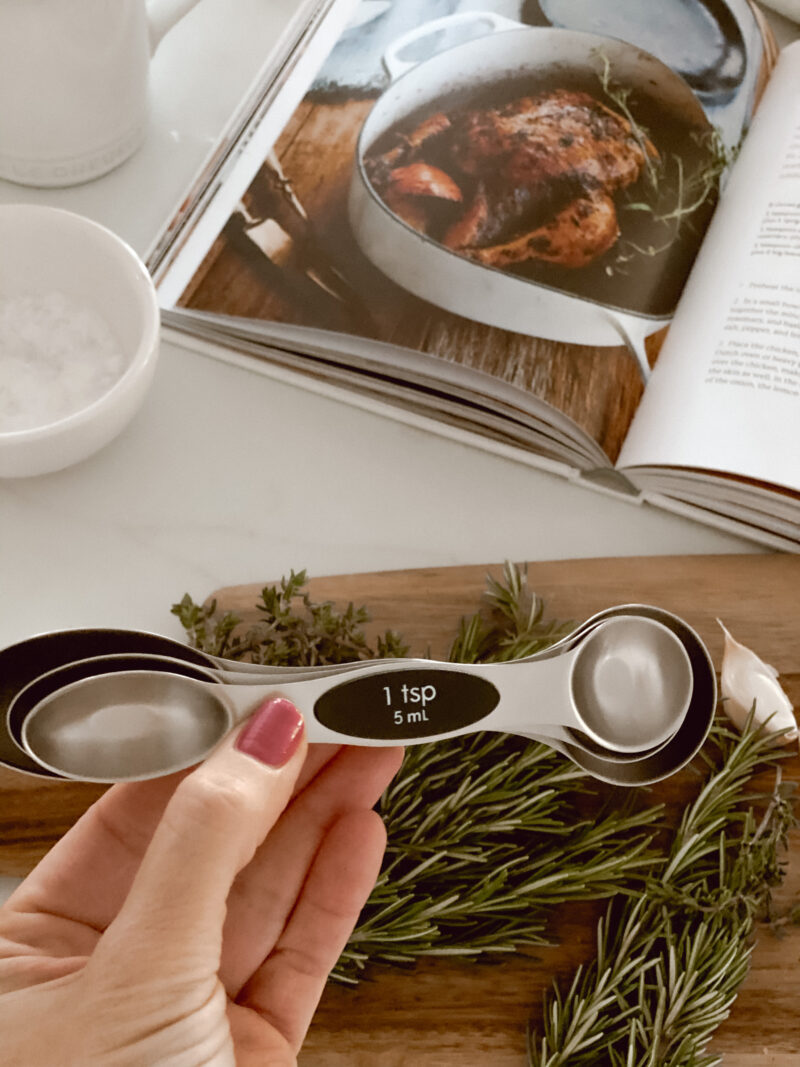 Do you all have these? They are the best!!!! Measuring spoons ($14) that are magnetic and stay level on the counter. I know my regular readers must be tired of my singing their praises. But because there are most likely new friends reading today, I had to give these a shout out. Every kitchen needs these. They make for a great little gift, too. Think neighbors tied up with your favorite recipe.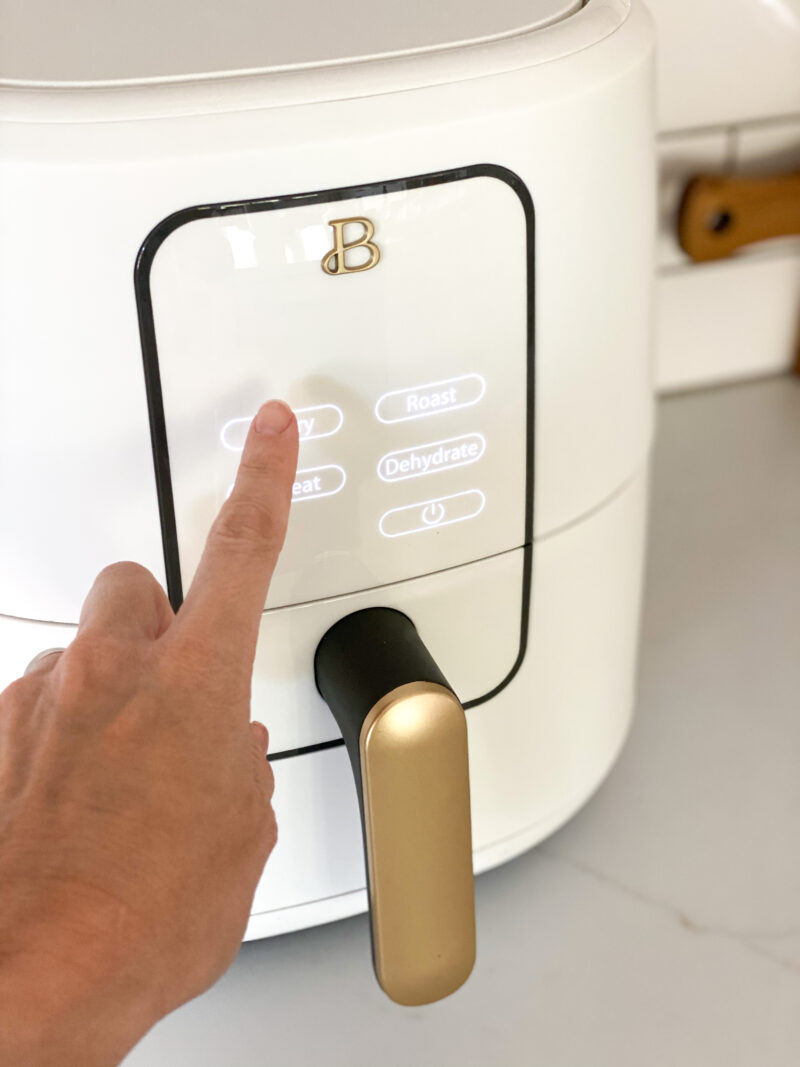 Our air fryer is back in stock! We LOVE this thing. In all fairness, my husband tried to convince me for over a year that we needed one. I heard the word air fryer and assumed greasy food but that was entirely wrong. I use this every day to make veggies for myself. The kids use if for snacks and my husband has homemade french fries dialed in (and so heathy). This isn't the fanciest one of the market but it is under $100, looks pretty, and has worked so well for us. It's also very easy to clean.
I hope this is helpful if you are looking for gifts or something for your own home. You can find more of my gift ideas here. And now for some of my favorite blogger friends. These ladies are all amazing and I think you'll love hearing about their favorites.
Enjoy the day, all. Hope you're able to slow down and spend the week with friends and family.