Welcome to my summer office. The other day, a dear friend called it my "Pop-Up Office" and the term stuck. It's light and bright and a place I truly love. In order to create this office, I shopped the house and spent very little on anything new. It has a feminine vibe and I'm really thankful to be working from here this summer.
POP-UP OFFICE
Let's rewind a bit. When we moved into this home, this space became our dedicated guest room. We loved it and it served us well. Having said that, we just don't use it enough and feel that our new plans are better suited for our family. More on that soon. My daughter is now the proud owner of the queen bed and so this space was up for grabs. Immediately I knew it would be perfect to get me through the summer as a dedicated office.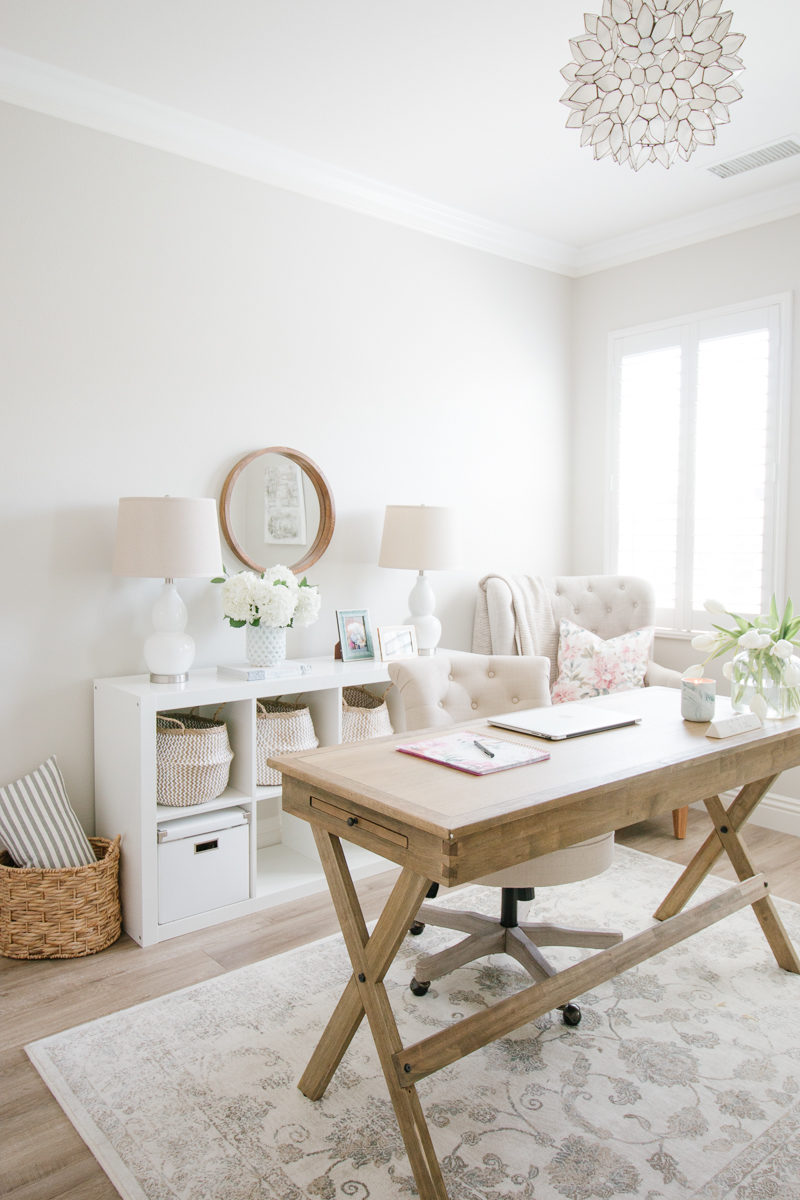 While I certainly don't NEED an office, it is so nice to have a quiet spot to work while the children are home for the summer. This desk had previously been in our master bedroom so we just brought it in here. The white shelving unit was in my daughter's room and she no longer needed it. The lamps, chair and rug were already in the guest room. It really did pull together in no time.
In breaking news, I tracked down this rug!!! You can buy it here. It is the softest rug under foot we have ever owned. It does not even require a pad because it is so thick and soft. The online photo looks darker. The background color is definitely cream. It happens to be on sale right now.
COME ON IN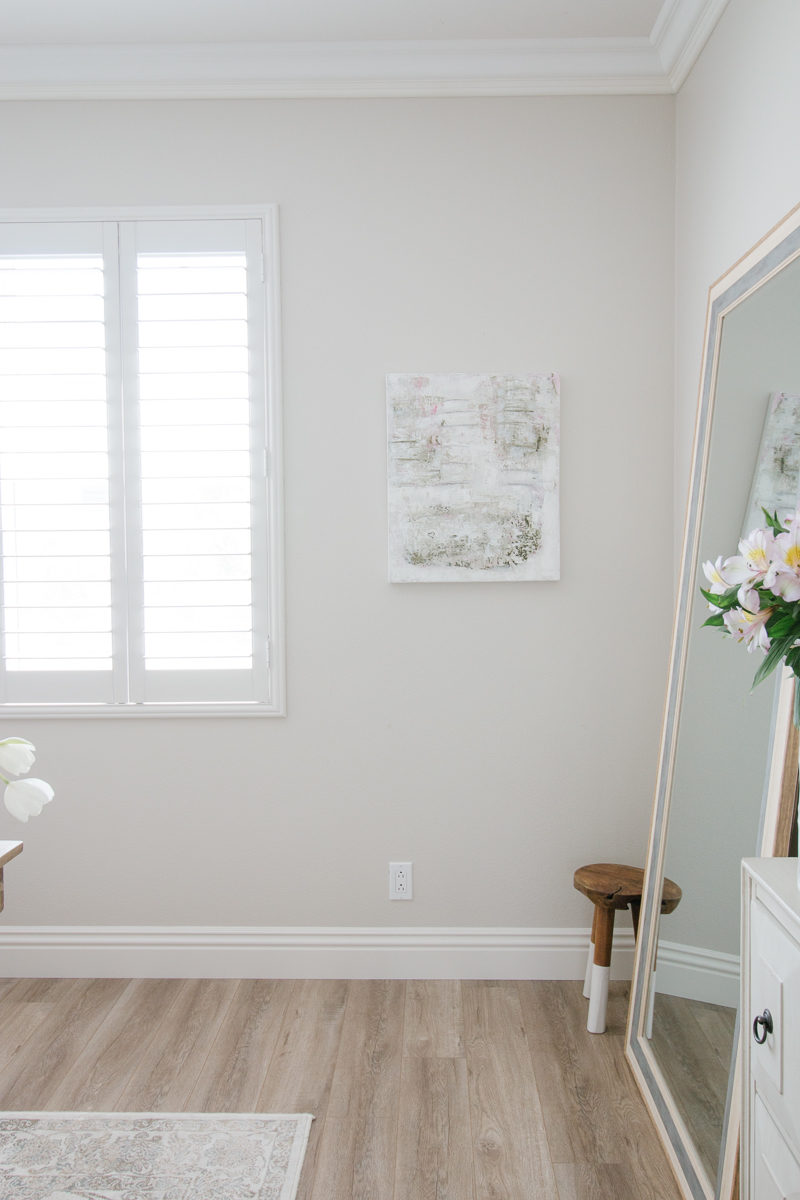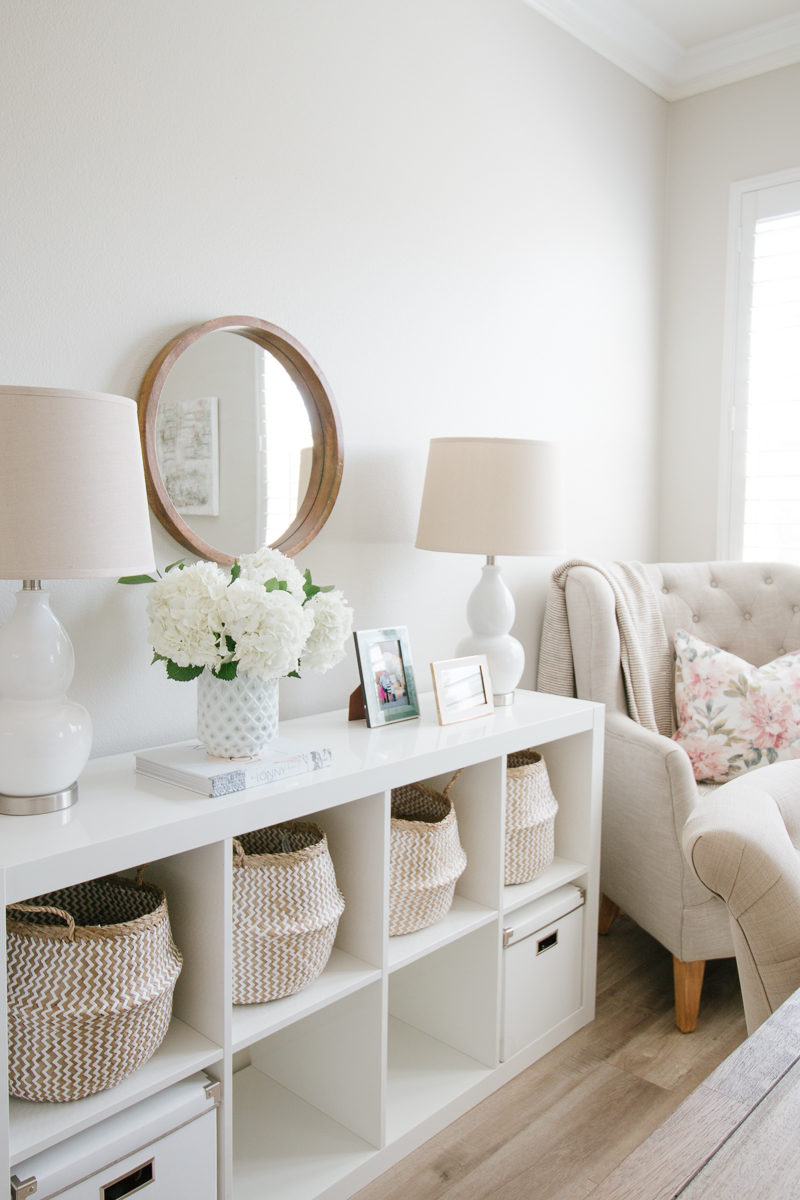 These baskets are from The Container Store and I highly recommend them. They can be folded smaller to create a woven bowl and provide such great texture and print.
MEANINGFUL ARTWORK
This artwork is so special to me. When my dad passed away, one of my closest friends asked the artist, Tiffany Tabler, to create an abstract painting based off of a photo of my parents. This is the result and I could not love it more. It's perfect in this room.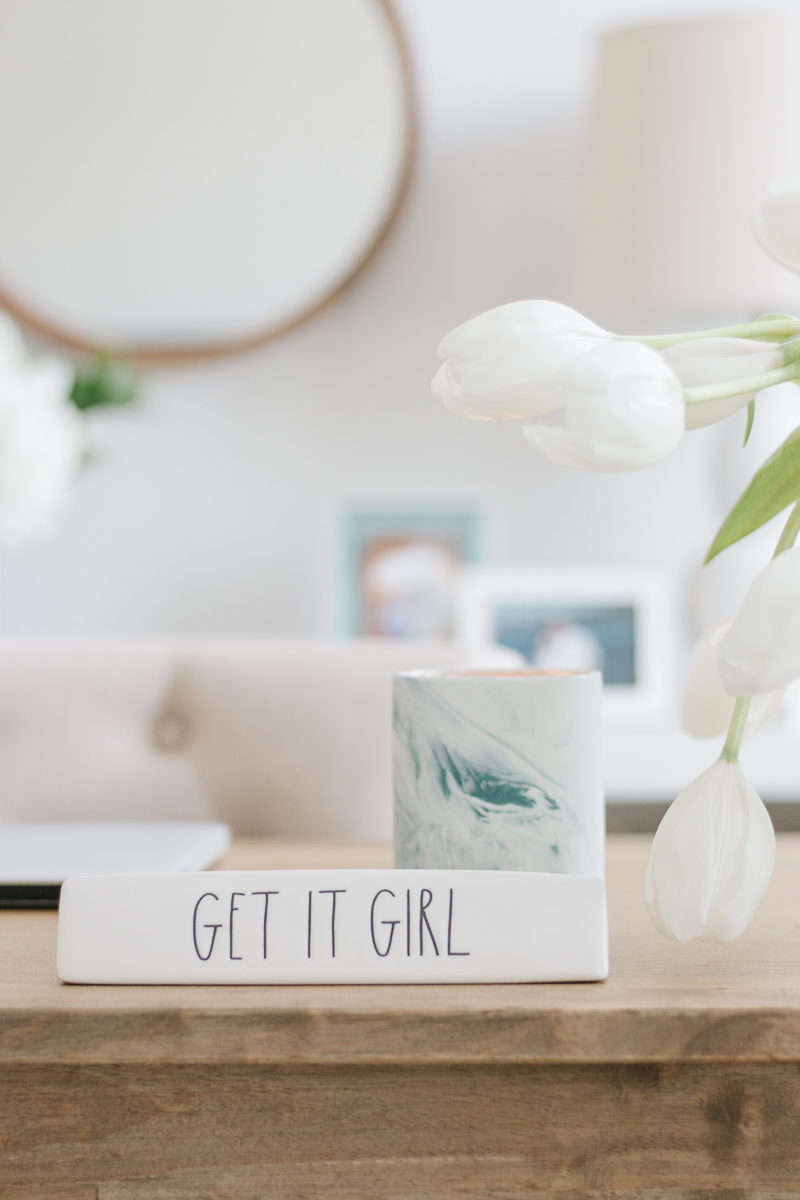 This sign was a HomeGoods discovery. I just love it because my daughter and I always say this to each other when we are rooting each other on. The candle is from World Market.
FEMININE TOUCHES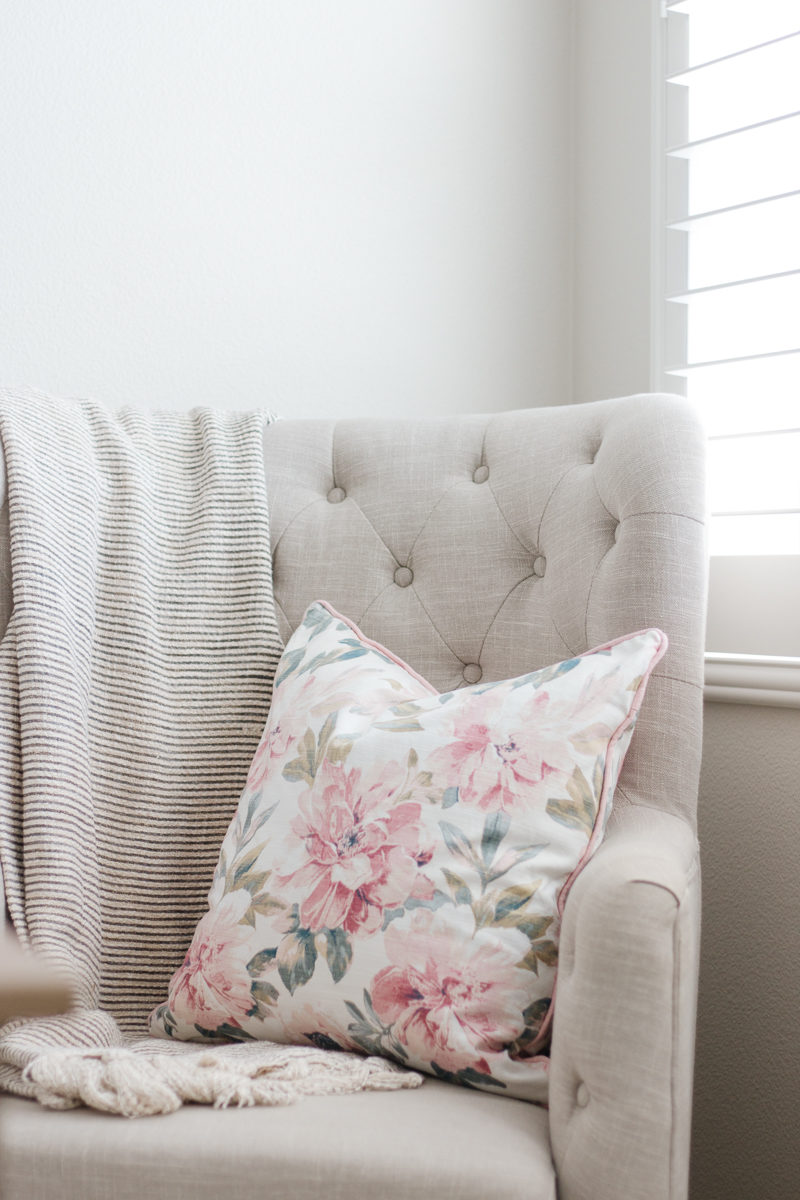 floral pillow (HomeGoods)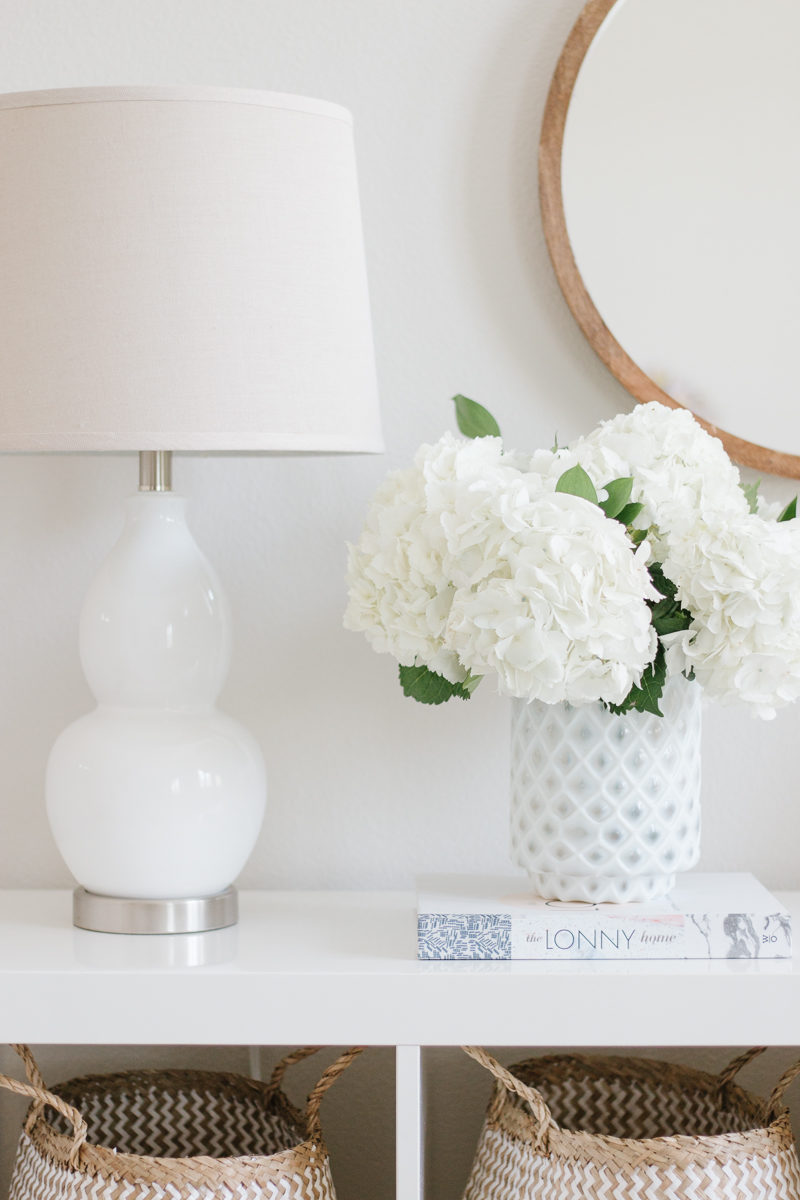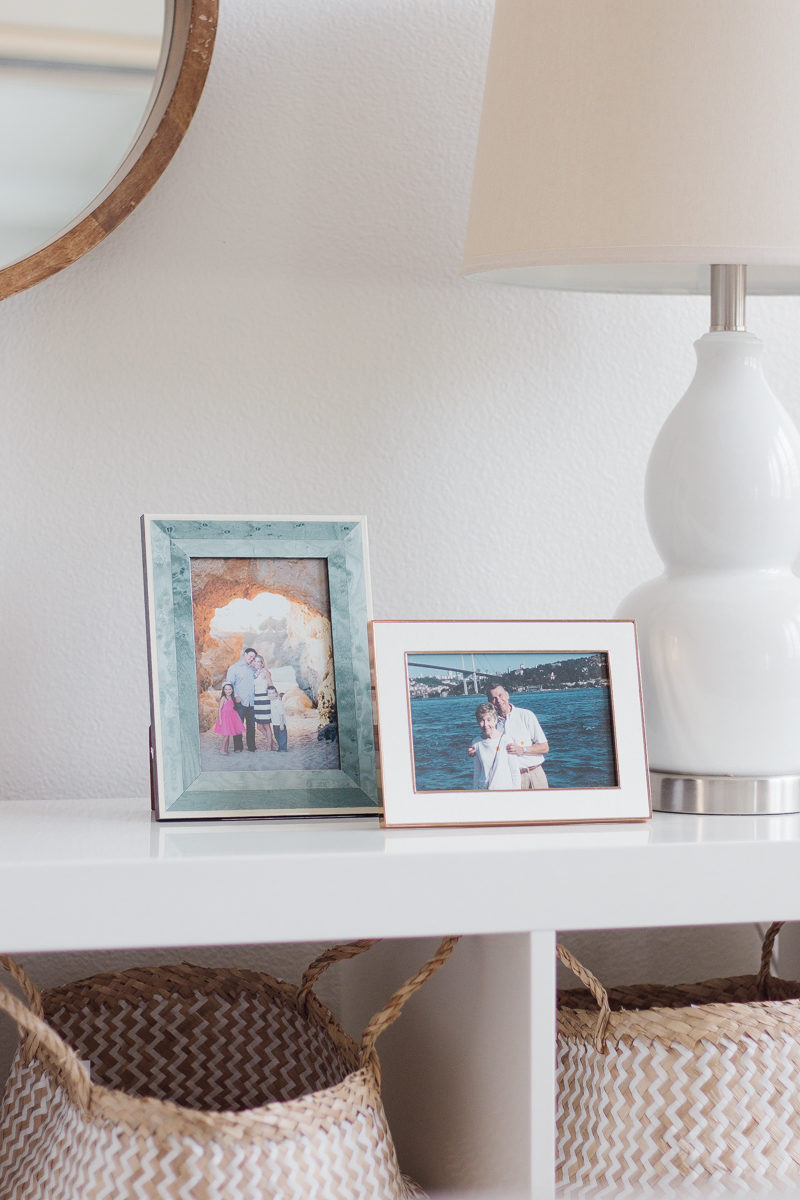 I kept the space very minimal. These are both two of my very favorite pictures. Having them near by reminds me of what is most important in life.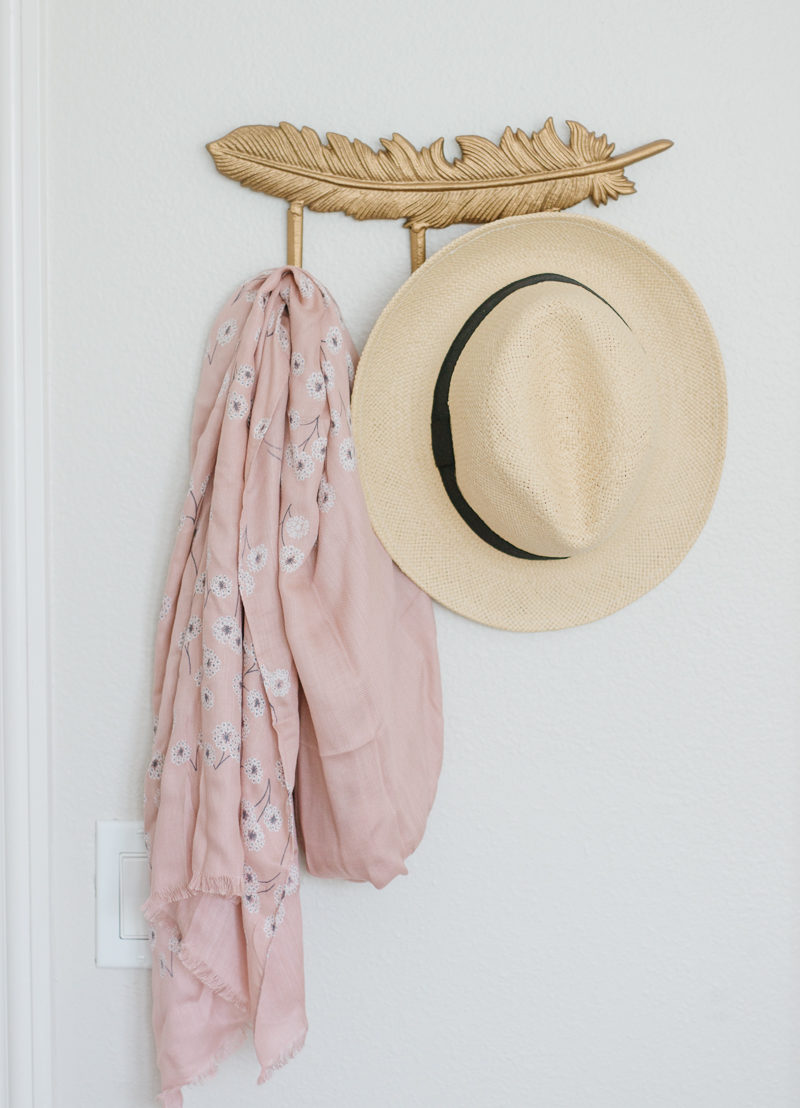 The wall color is Pale Oak by Benjamin Moore. In our home it reads a warm gray/taupe. Our house receives a crazy amount of natural light which plays a role in how every paint color appears.
Seapearl by Benjamin Moore is very similar to Pale Oak but lighter. A great option of you are looking for something close to white.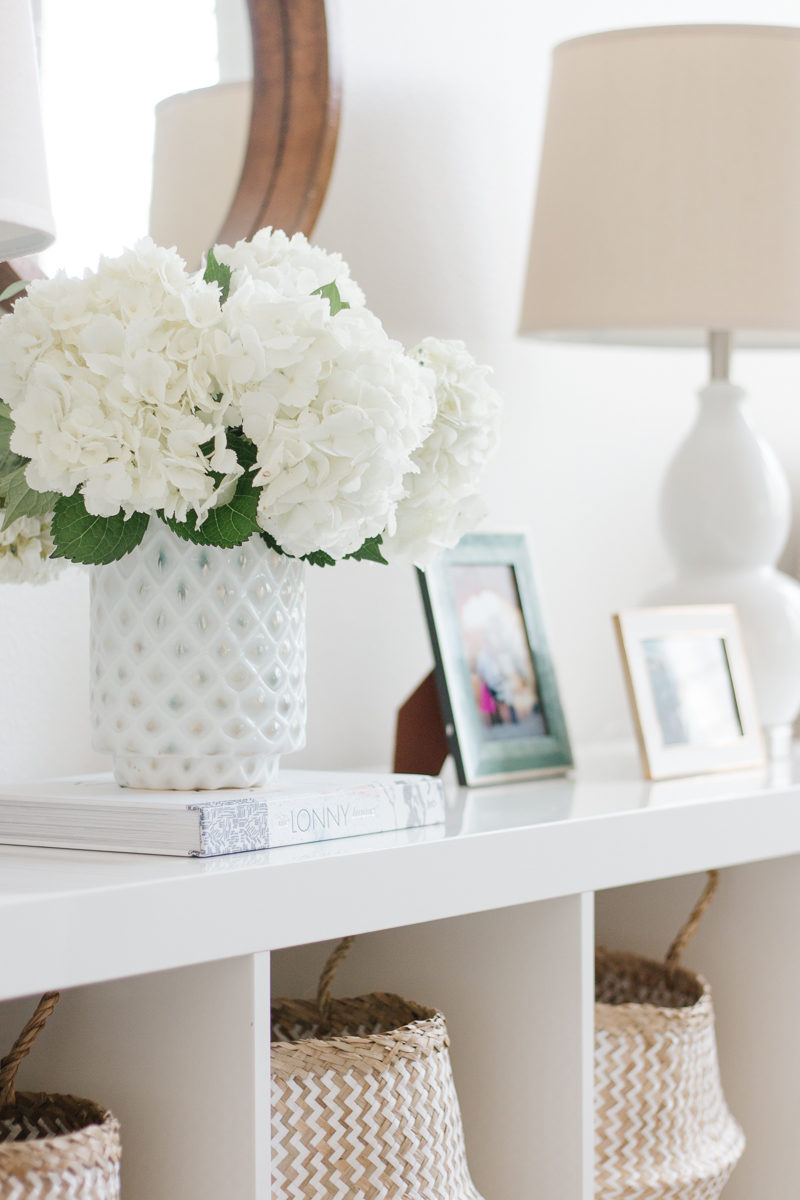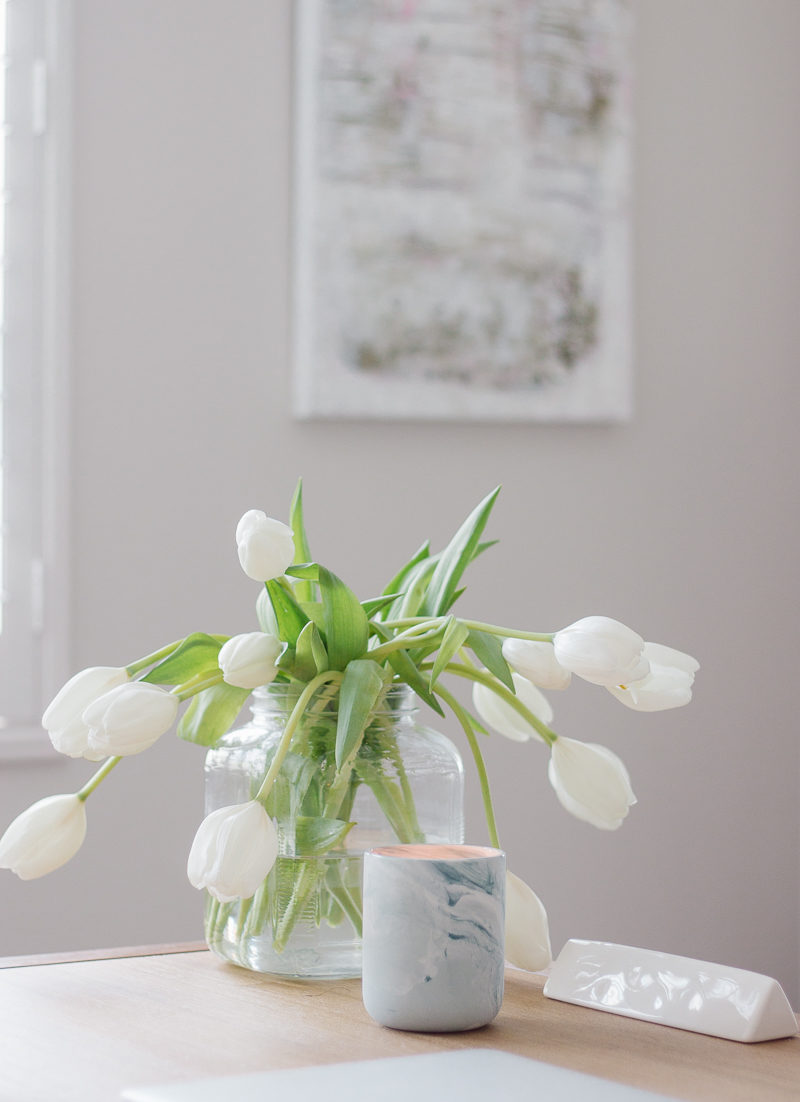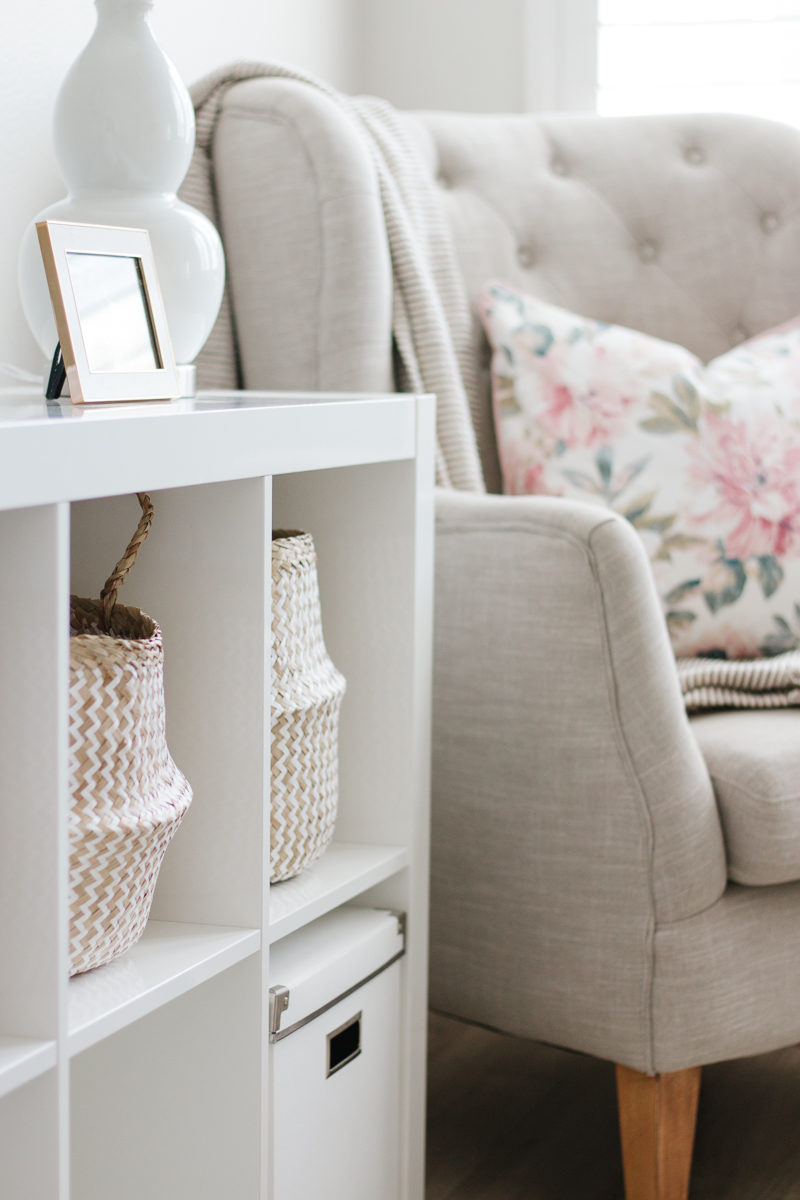 GETTING IT DONE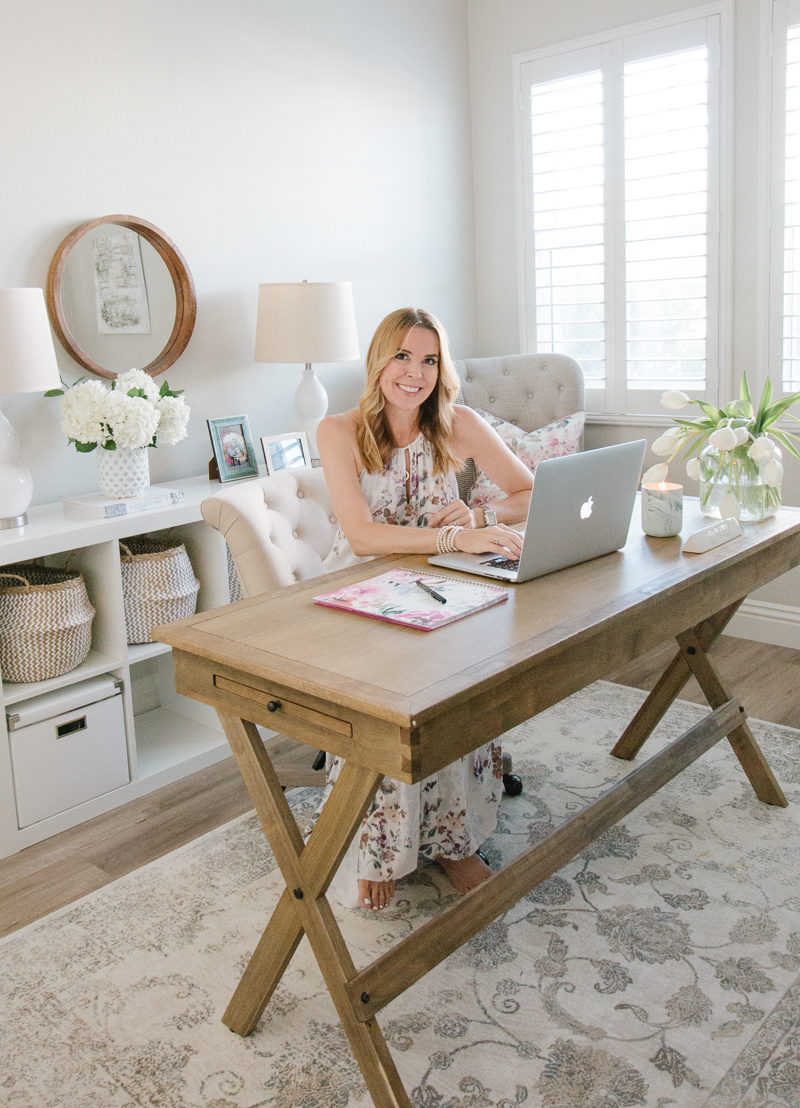 desk | chair | rug | candle | baskets | mirror | lamps
*Details on my dress coming soon, but you can find it here.
The desk chair is fantastic because it's not only comfy but swivels. There is always a cutie pie popping in and sitting in the tufted chair so it's fun to be able to turn and chat. Having two very similar chairs would not have been my first choice design-wise, but we had them both and I didn't need to spend any extra money. Win-win.
Shop My Office

I may have made a huge mistake creating this office! It will be so hard to see it go when we switch up this space. In the meantime I will just enjoy this quiet and calm pop-up office. Thank you for coming along for the tour.