Ok, moms! Do your kids like to create as much as mine do? We are all super excited about these new paints. Not only do my own children love them, but I keep them on hand for when we entertain and little ones are here. The Kwik Stix are genius and definitely worth knowing about.
From the time this one was little, she's been creating. She loves anything and everything paint related. It's safe to say that at least twice a month I get pretty steamed because she didn't rinse out my brushes. We are working on that! But these paints don't require brushes or a bowl of water and guess what? They dry almost instantly. Score!
RAINBOW OF COLORS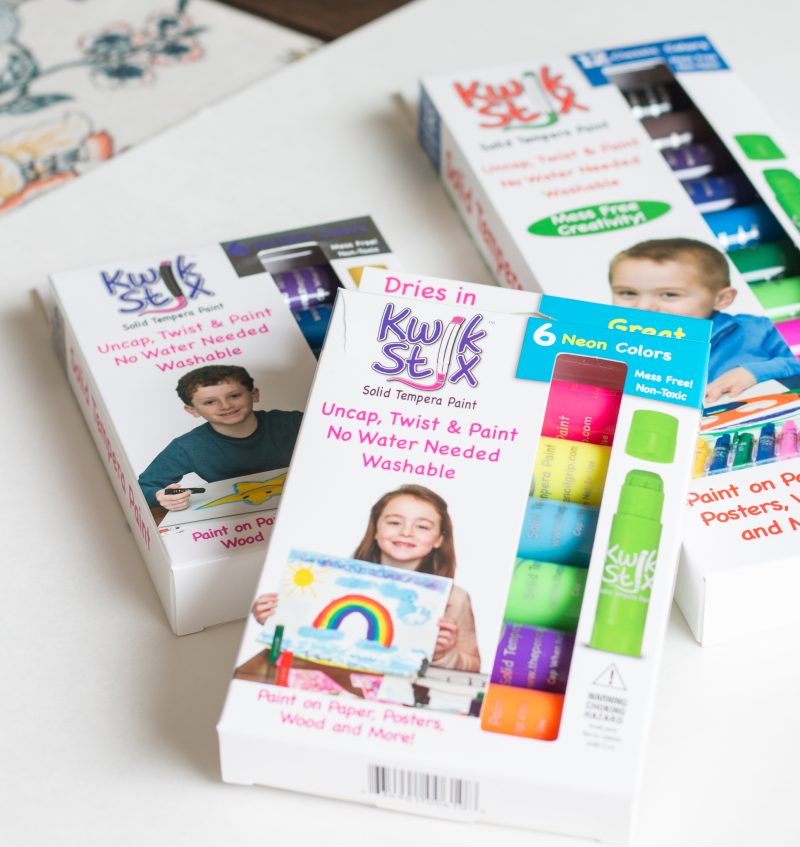 The Kwik Stix come in classic colors, metalix, and neon. The classic colors were the big hit with both of my children. I definitely plan on keeping these in my "company basket." I'll have to do a post on that. I keep a basket of things that can entertain younger children. That way when we have those cute little ones over to the house there are fun things for them to do. These non-toxic paints are nut, egg and gluten free.
PAINT ON ANYTHING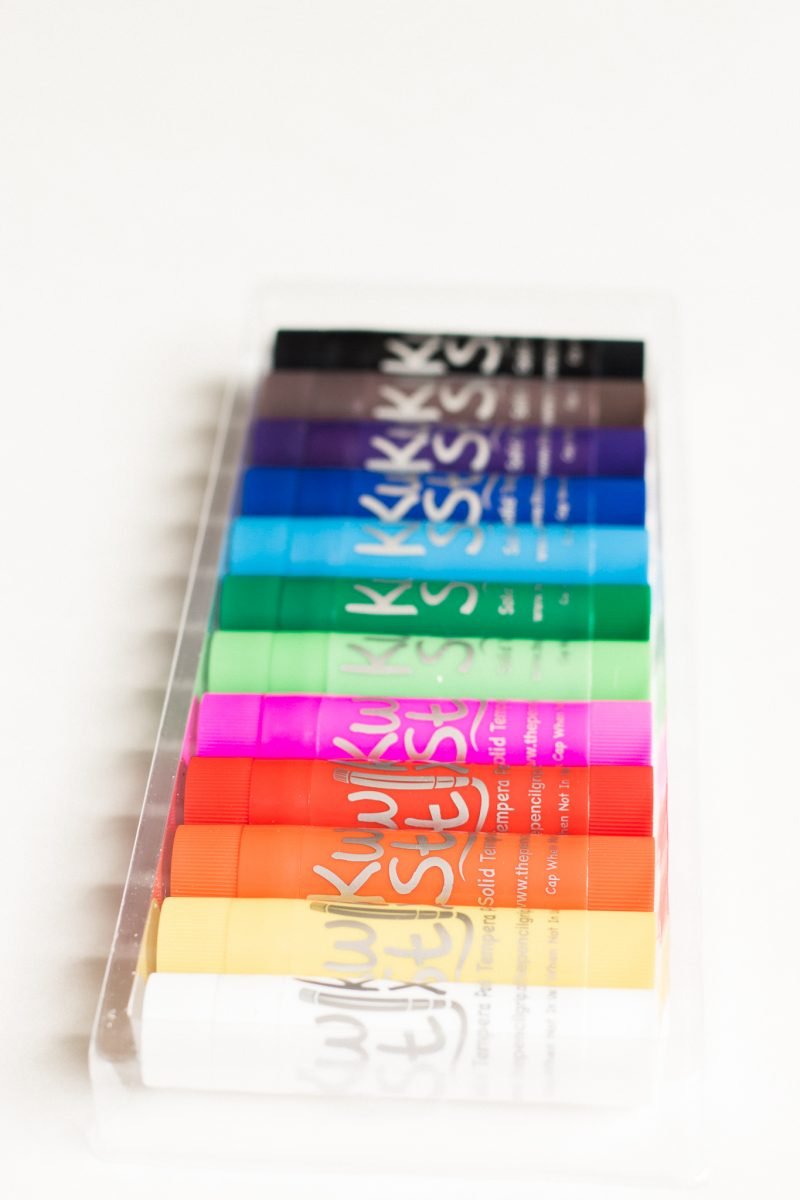 They work on so many different surfaces including wood, paper, canvas, windows (they'll wash right off), aluminum, etc. My daughter's eyes lit up when she found out they work on windows. Something tells me our car windows might be painted for the next big sporting event.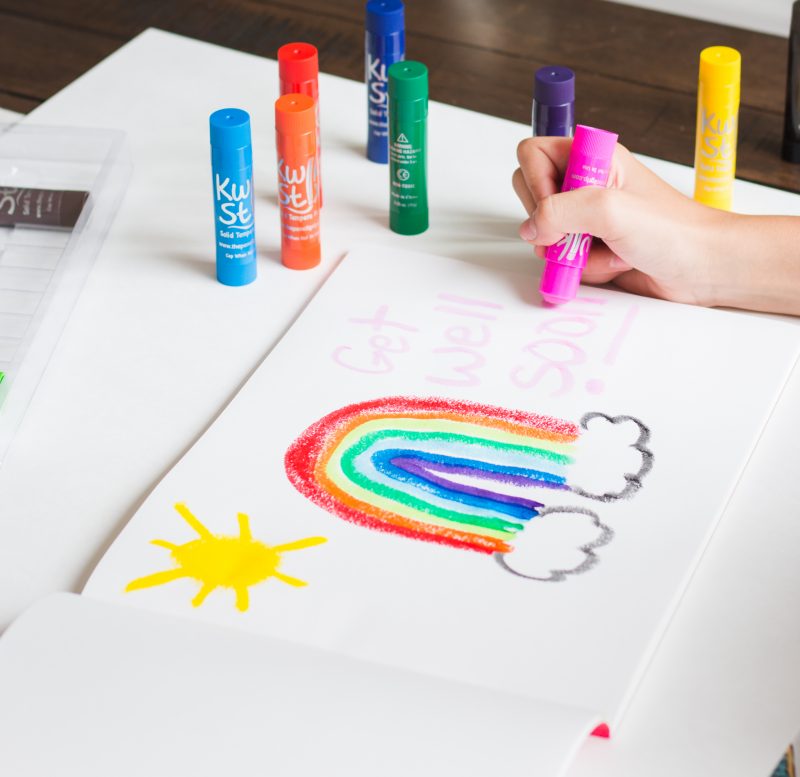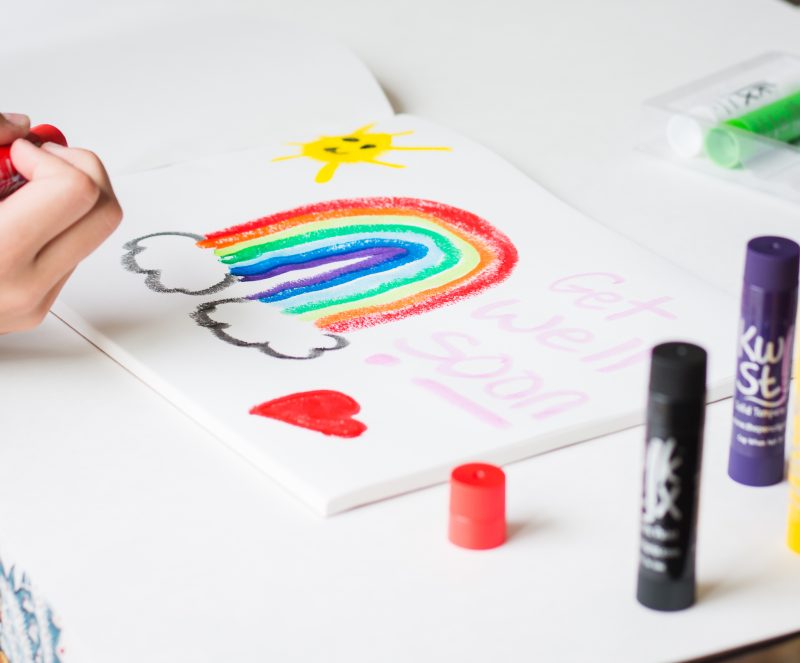 I love that we can make cards for friends and family and they will be dry immediately. They are mess free which means I even let them paint in our very white dining room. They are washable which is key. But truly they are so easy to use that I wouldn't worry at all.
PROOF THEY ROCK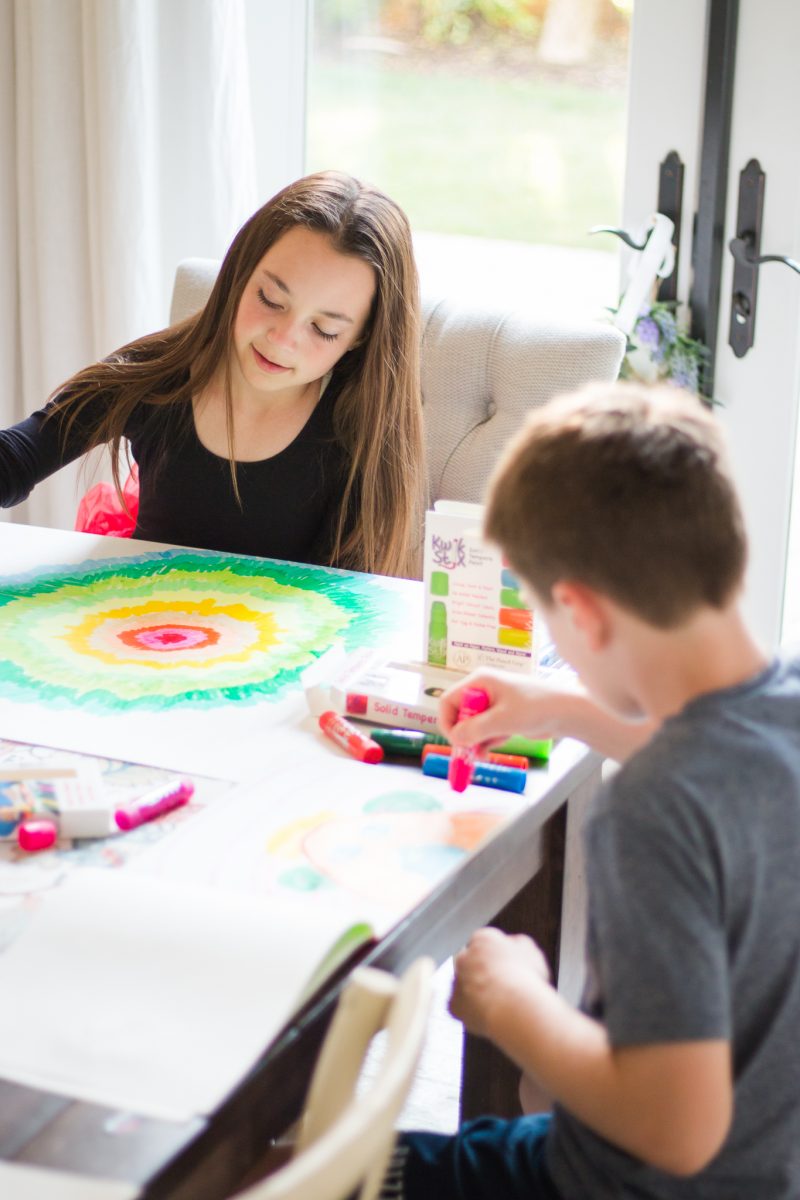 And this is the true test. Yes, I asked my daughter to snap these photos but this one was totally unposed and the very next day. I had left everything out on the dining room table and found these two painting after school. They even made a lemonade stand sign. These paints are great for any project that you want to use immediately or take to school. No drying time opens up a lot of doors!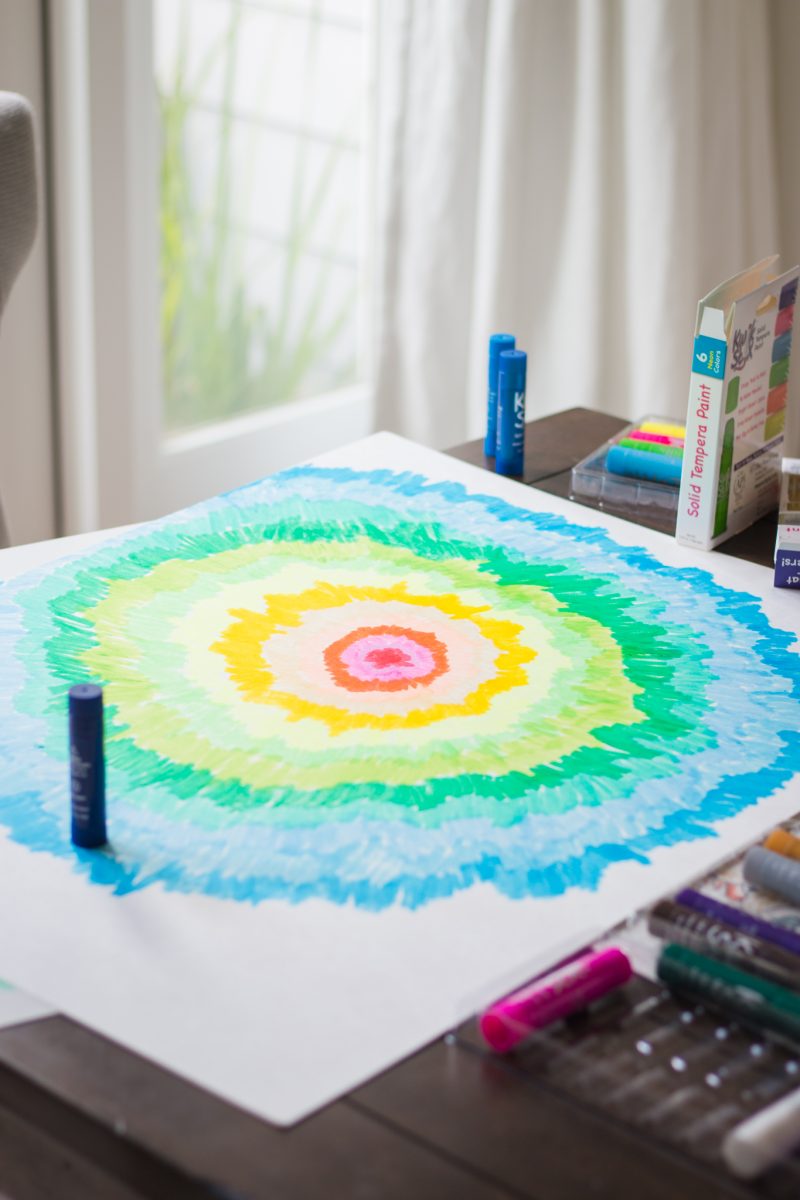 Her tie-dye poster is still a work in progress. I think it's pretty epic. Very thankful that Kwik Stix reached out and let us try these out. Two thumbs up from my children and from me! If you think they are something a young one in your life might want to try you can find them at Michaels. I was just thinking how a set at Grammy and Papa's house would be pretty smart, too.
On an unrelate note, I am hoping to hear from you for an upcoming Q & A post. Check out this post for more details and leave me a question!
*Proud to partner with Kwik Stix on this post.