Finally! The Nordstrom Anniversary sale is officially in full swing because the Early Access period is over today at 12:30 PST. I know it can be frustrating if you are not a card holder, but girls, I've got you covered! I am sharing some of my very favorite pieces and as of midnight they were still in stock. They are all classic and can be mixed and matched for great looks. Let's do this.
CLASSIC CHOICES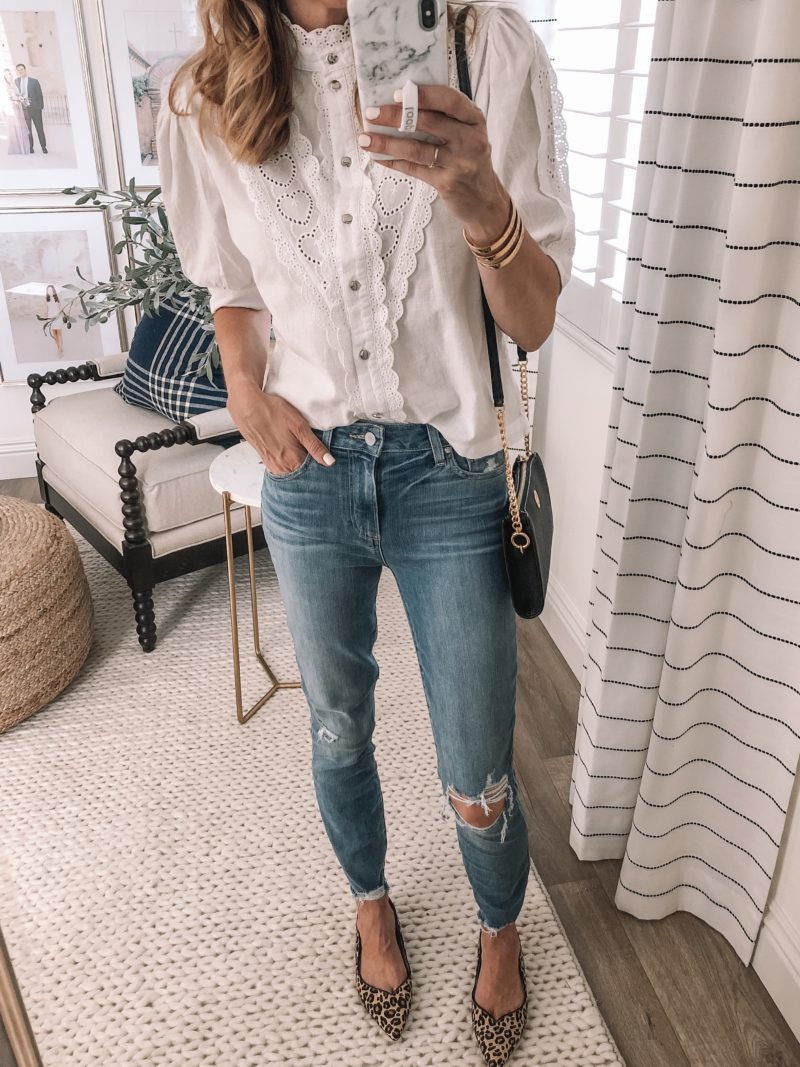 top | jeans | leopard flats | handbag
This top is not part of the sale but looks so cute with distressed denim. It's the perfect combo. These jeans are true to size and really cute. They are high-rise with just the right amount of distressing. The flats are very pretty and run true to size.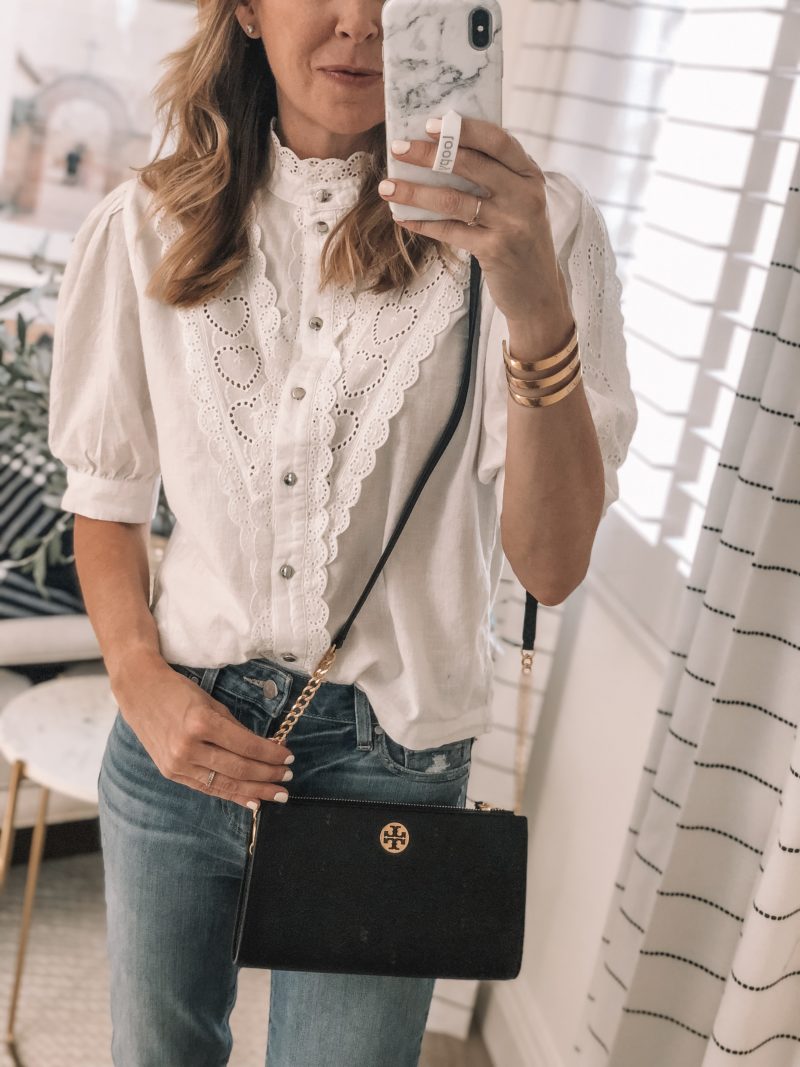 The handbag is MY FAVORITE. But this one is a great option for less.
CARDIGAN LOVE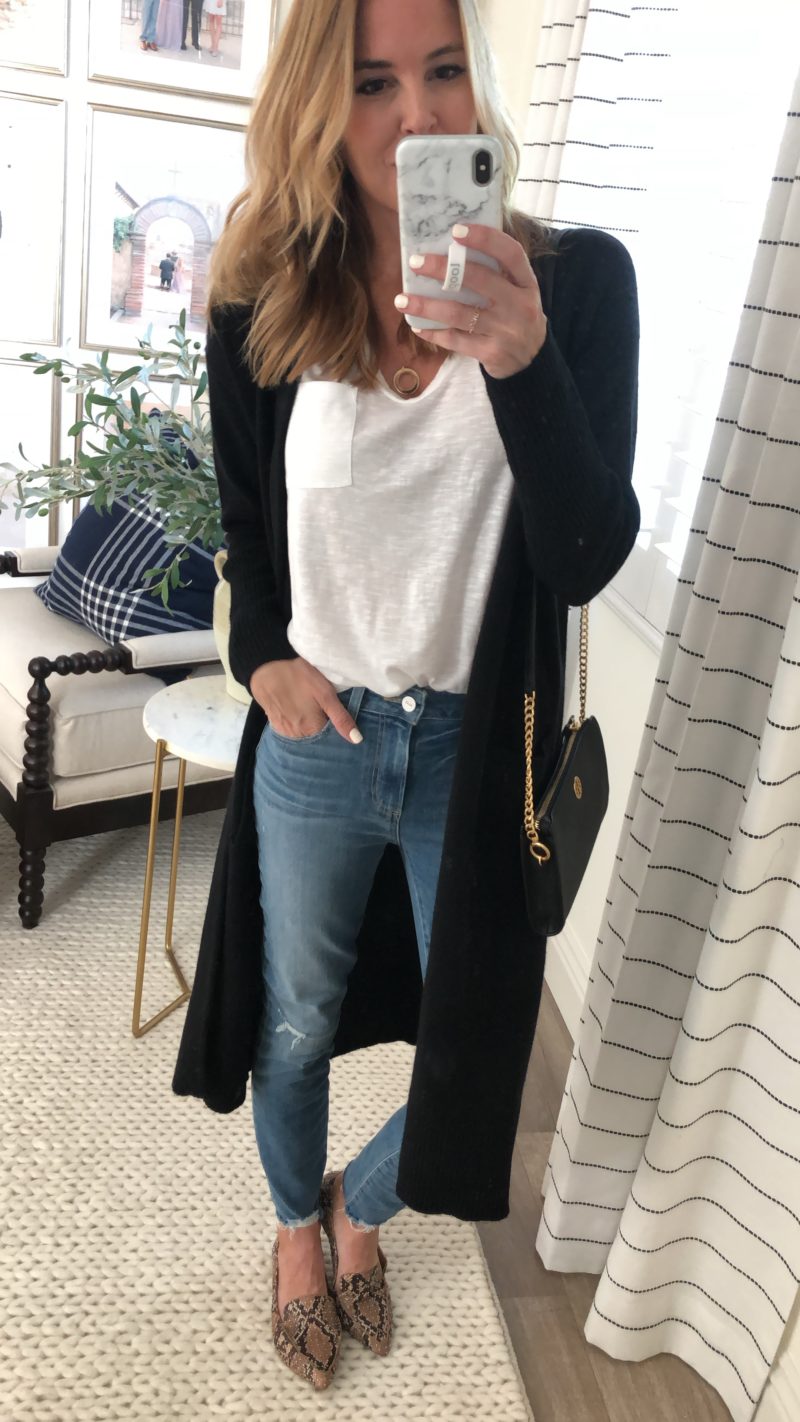 Enter a beautiful cashmere cardigan. This is a splurge for sure and my first piece of cashmere anything. But It's incredibly warm and cozy. It looks great dressed up with heels, over a dress or a bit more casual like this.
This cardigan is only $45.90. Great price performer and super cute!!! It comes in tons of colors, too. You can't go wrong with the look and the price.
TIMELESS BAG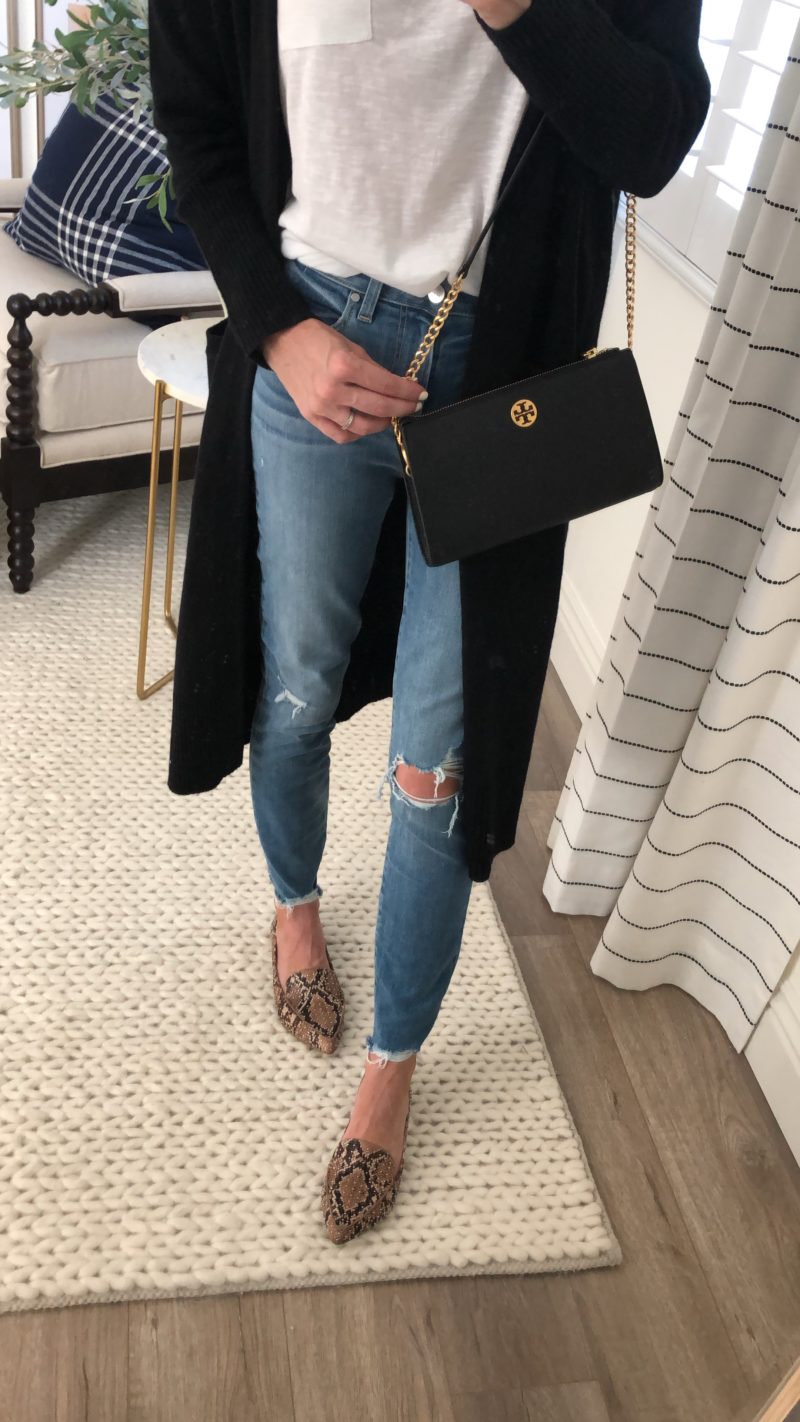 jeans | cardigan | similar cardigan | flats | t-shirt | handbag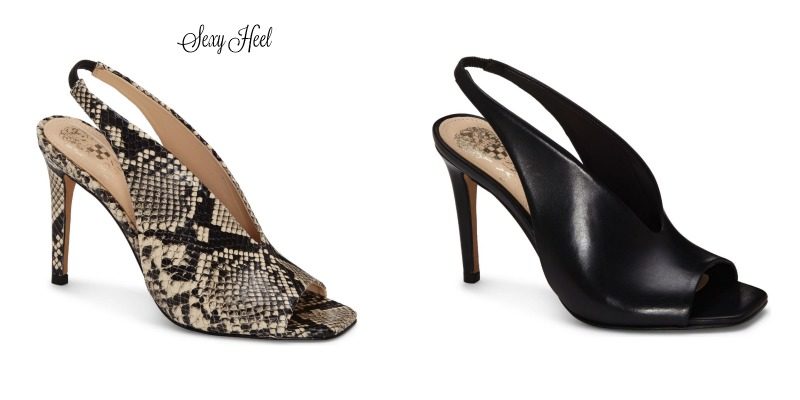 This outfit could easily be dressed up with this heel. It's so sexy on the foot.
A TOP PICK OF THE SALE
Please tell me you bought these flats? I honestly can't recommend them enough. I have them in two colors. So comfy and darn cute. The price is awesome.
SOFTEST MOTTO JACKET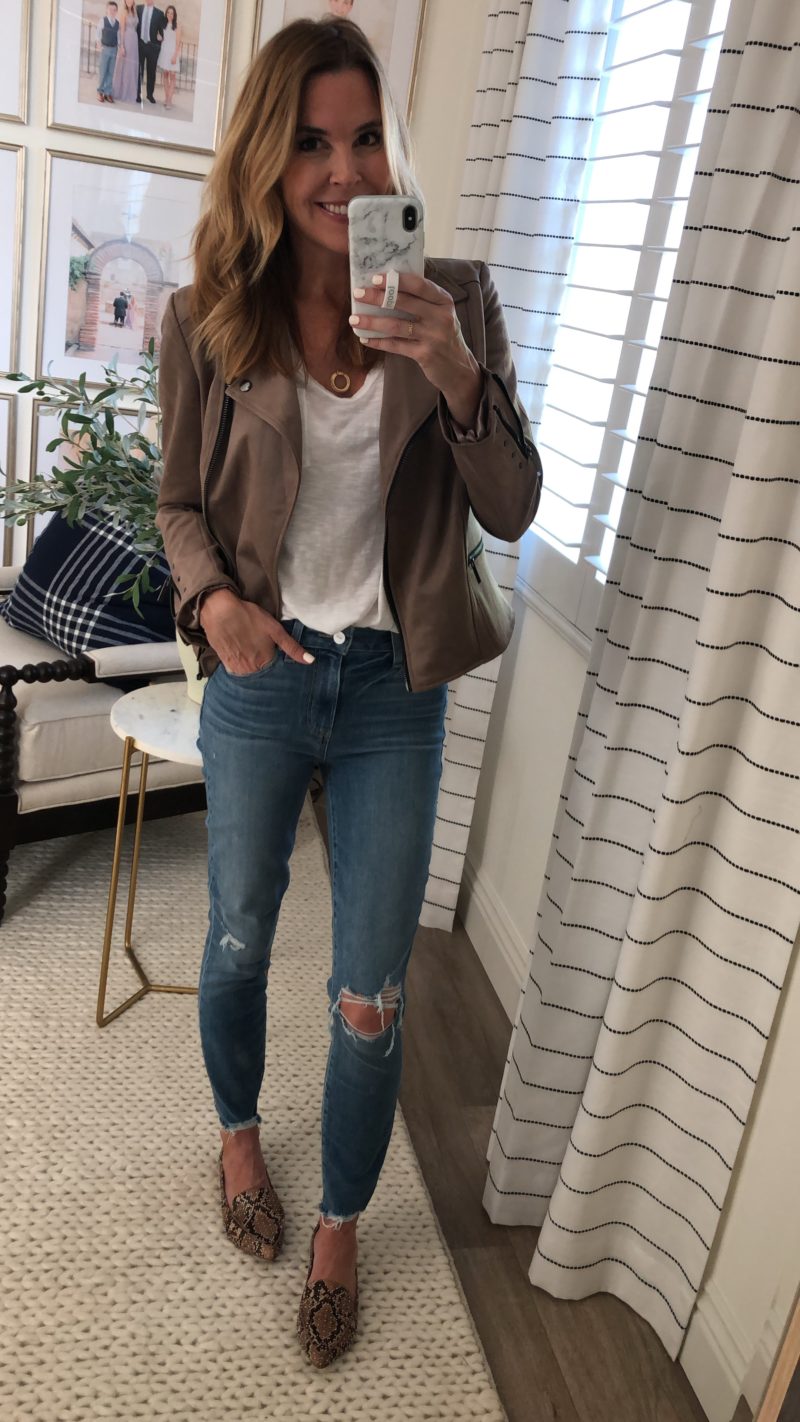 Yes to this still being in stock. It's velvety soft. I tried ON SO MANY of these but this was the soft one. You don't want to take it off. I really like it in the charcoal gray, too. It was hard to decide on one color.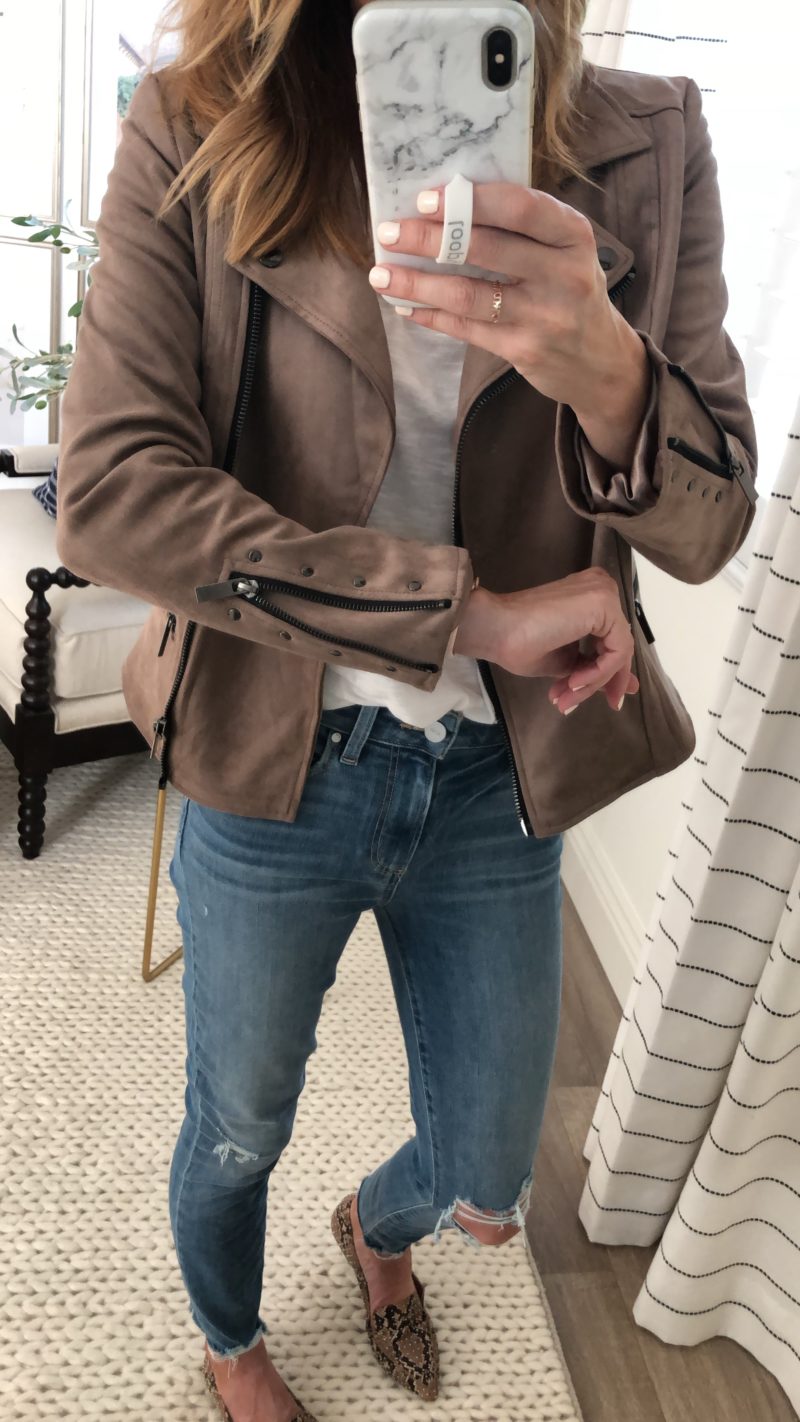 I fell in love with the detailing on the sleeve. A great basic to have in your wardrobe for Fall.
UNDER $40
These distressed jeans are a nice alternative to the ones above for only $36!!! Hello, great deal!
COZY COZY COZY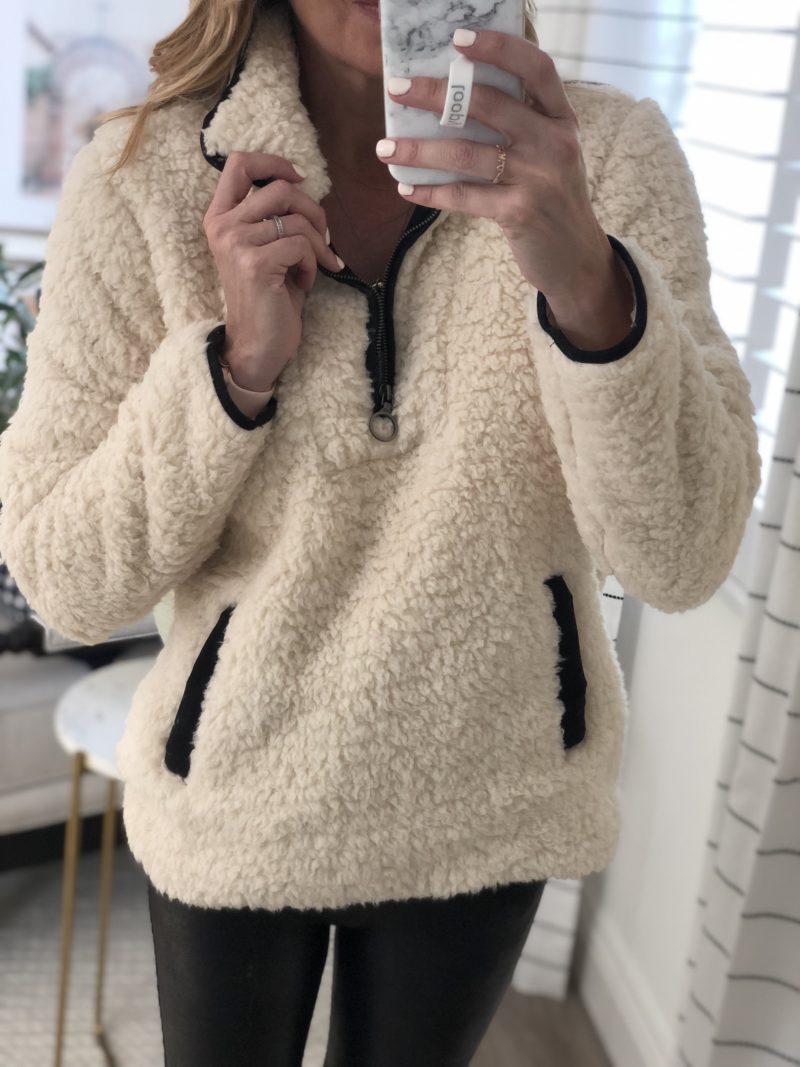 Snug as a bug in a rug. Wear this pullover and your kids come to cuddle. It's the best. I love this ivory but you can't go wrong with any of the colors.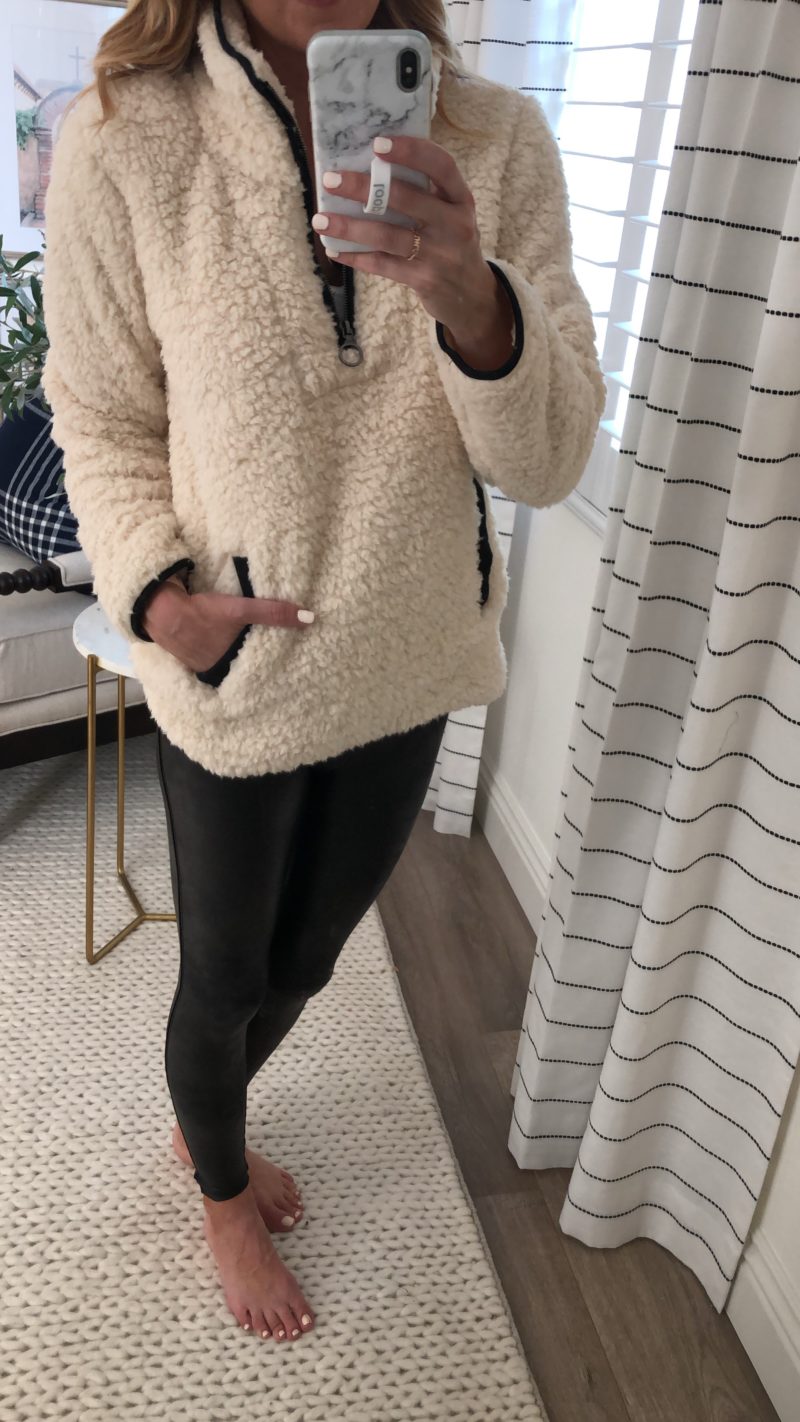 Shown here with the Spanx leggings. They have a darling seem down the side of each leg and fit like a dream. Plus they hold everything in place. I LOVE these. I will forever be a Spanx leggings girl.
SOFTEST JAMMIES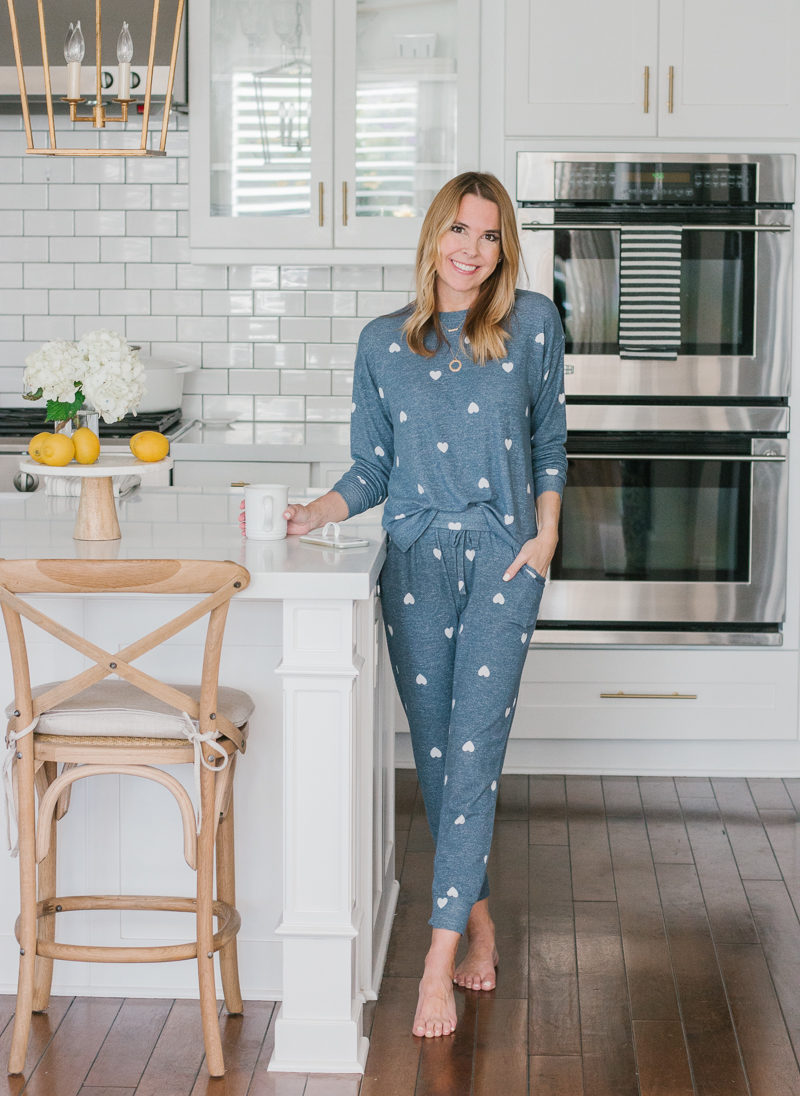 These pajamas could not be softer. These are by far one of my top picks from the entire sale. Currently the hearts are sold out but I just ordered the gray. My kids LOVE when I have these on and give me tons of hugs. That's a win. I am wearing an XS in both pieces.
SPANX LEGGINGS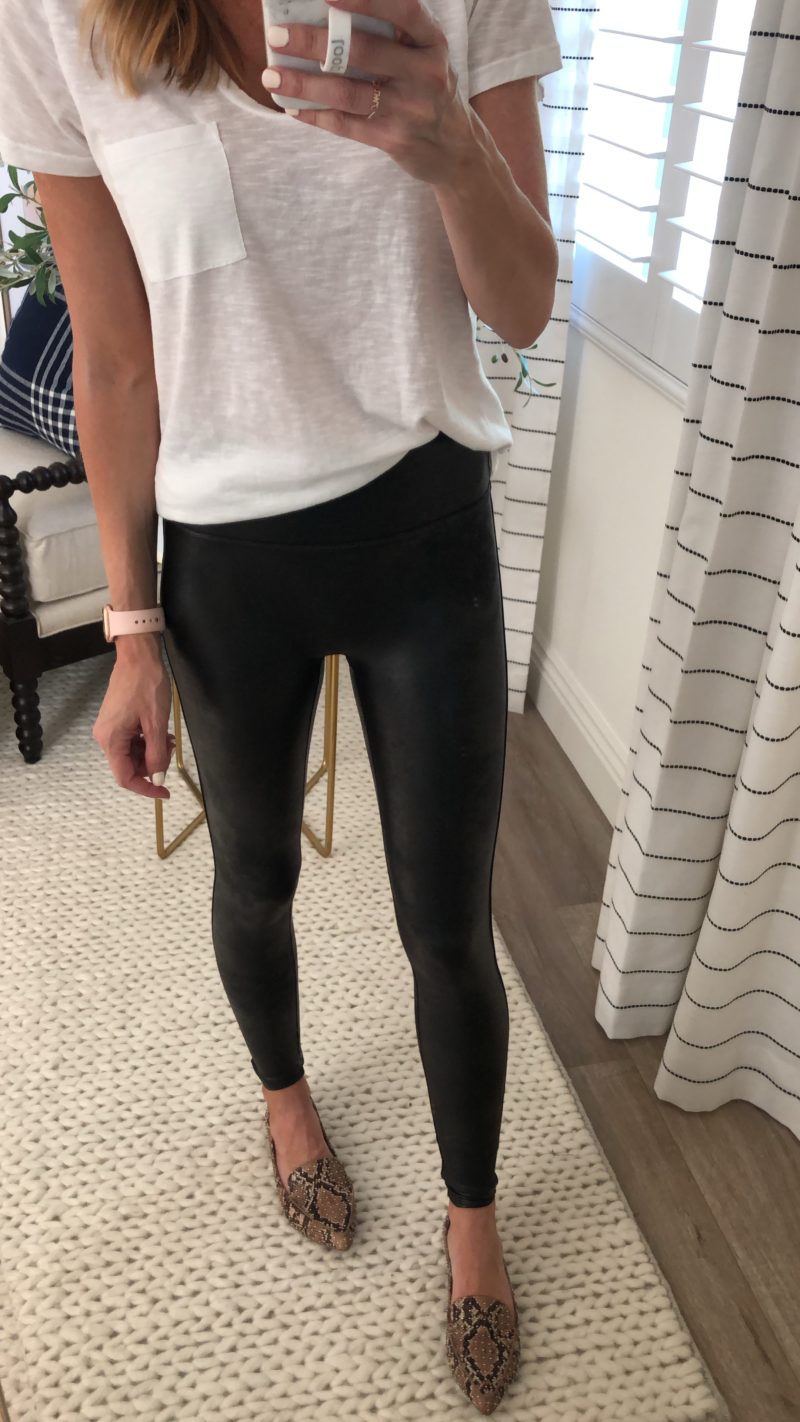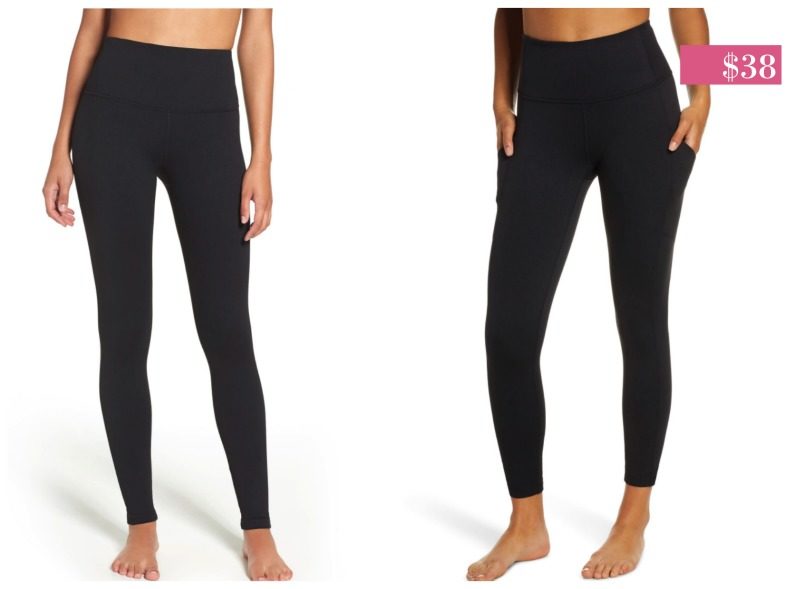 live in leggings | 7/8 leggings
These leggings get nearly perfect reviews. Both pairs are under $40. I have the ones on the right and LOVE THEM. Five stars from me. Plus I really love having a pocket in my leggings. You'll want to scoop these up before they go up in price.
SURPRISE DENIM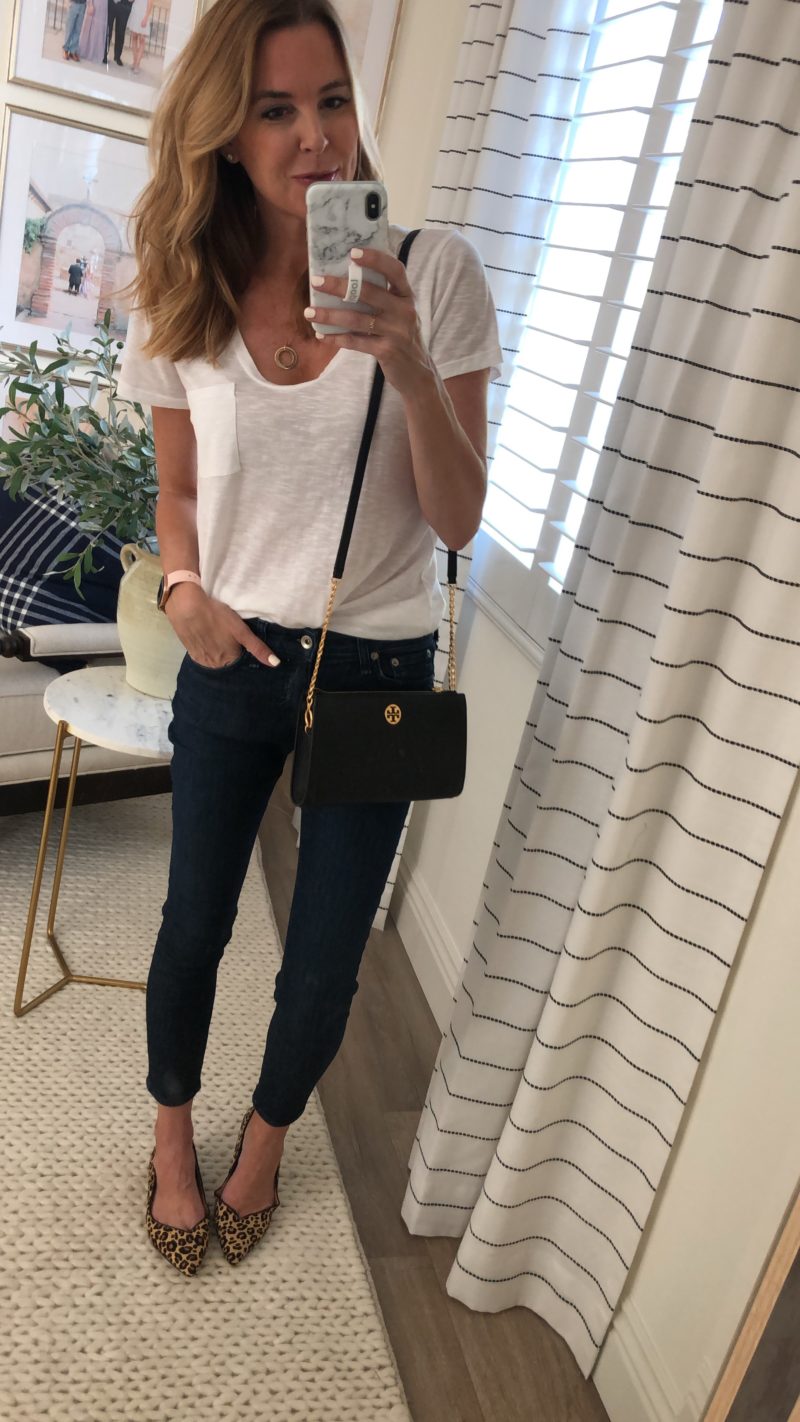 Now let's talk about these jeans. You've known me for years and I am not a designer jean girl. I roll with the under $40 pair most of the time. So I certainly don't want to push you over to the dark side but if you are a designer jean gal already, why haven't you told me about these. Holy heck they are good. They are so flattering and feel GREAT on. I wish I could pull an Oprah on this one and shout, "You get a pair! You get a pair!" I'm pretty darn happy with these. They run true to size.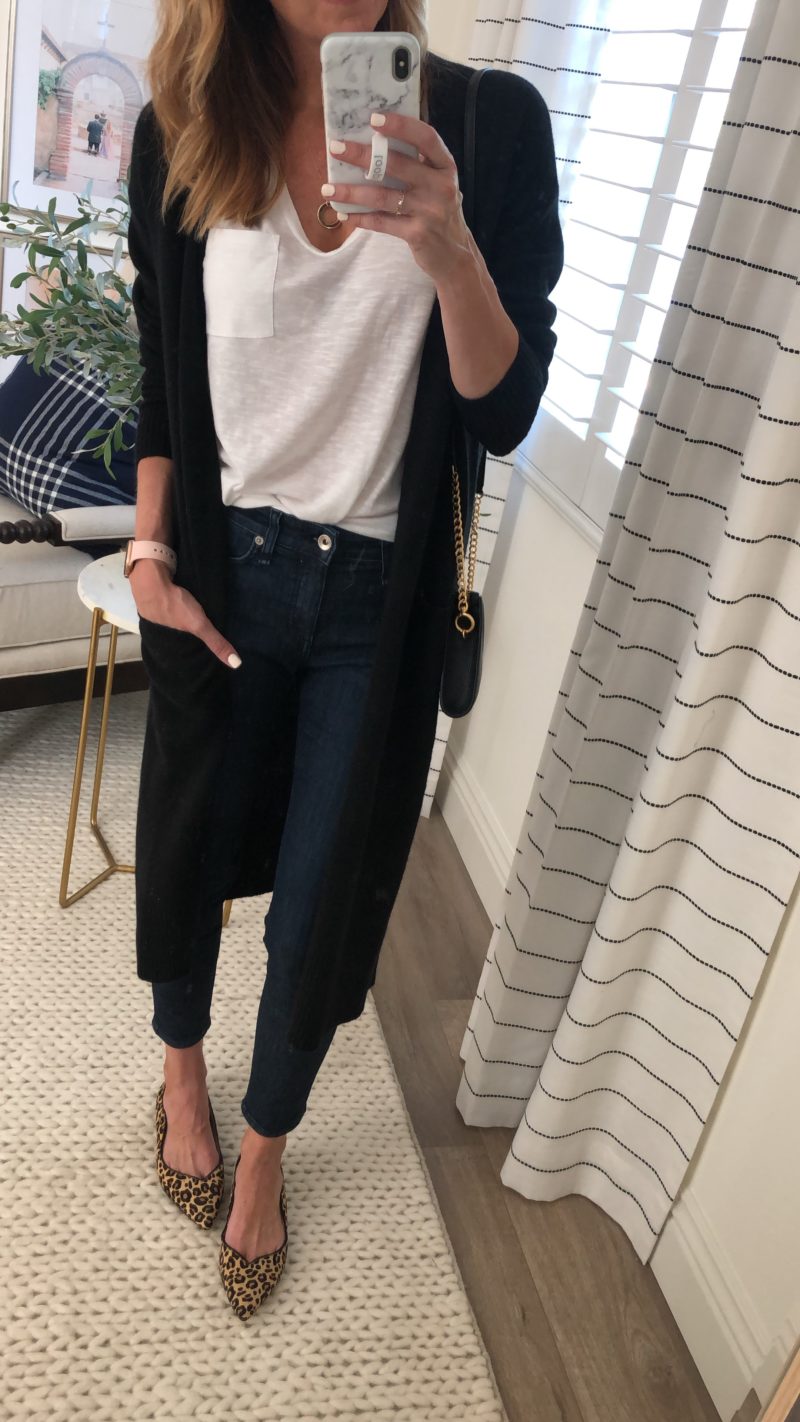 jeans | cardigan | flats | t-shirt | purse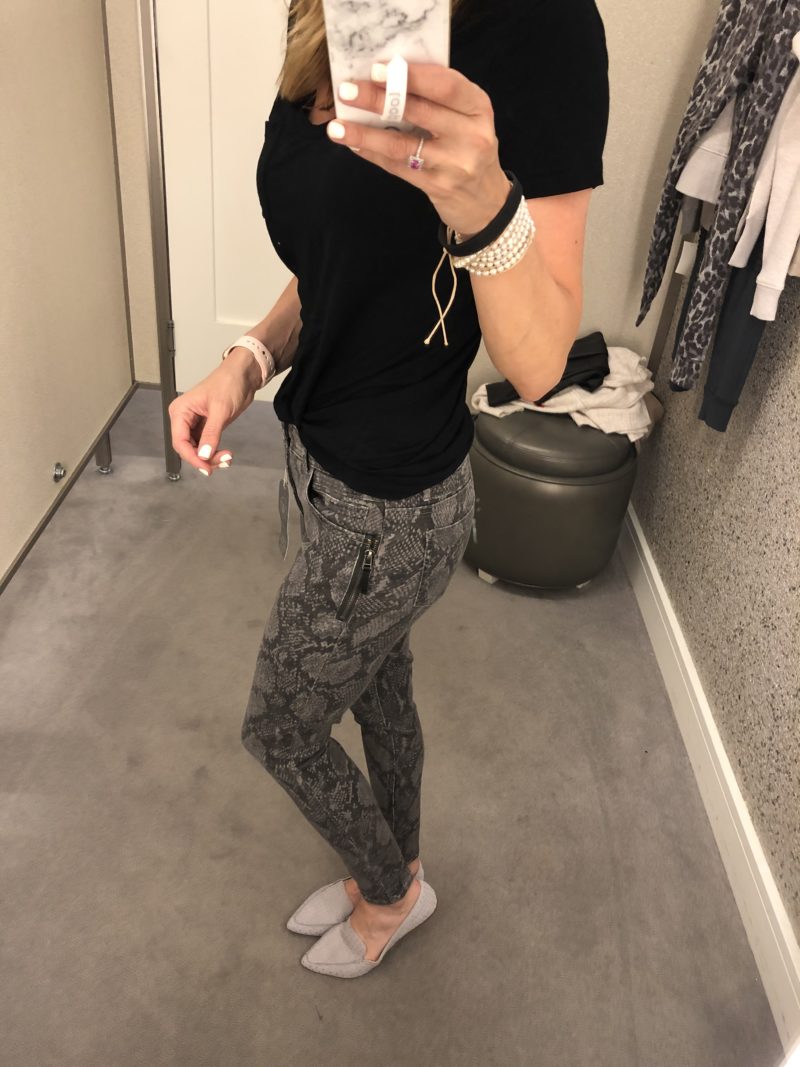 These are darling. The ab-solution technology holds things in place and they are really flattering. Love the side zipper.
BAREFOOT DREAMS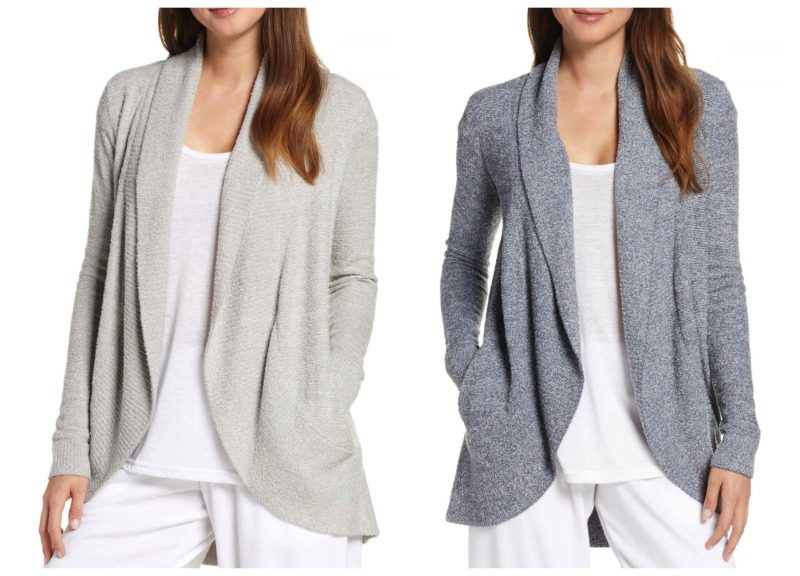 Don't let this pass you buy if you don't already have one. THE BEST CARDIGAN EVER. I always say this, but if you have a friend who is going through a rough patch, this is such a thoughtful gift. It's like a warm hug. No joke. My kids always snuggle with me when I wear this.
CUTE KICKS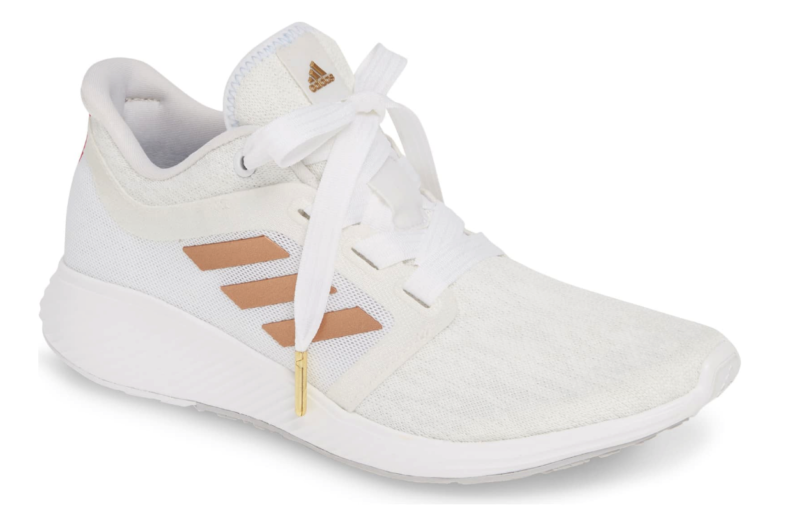 I adore these. Been living in my black ones. Some say to go down 1/2 size. I can see that. Mine are fine but there is a little wiggle room in the toes ( I kind of like that). I think I may cave and buy the white.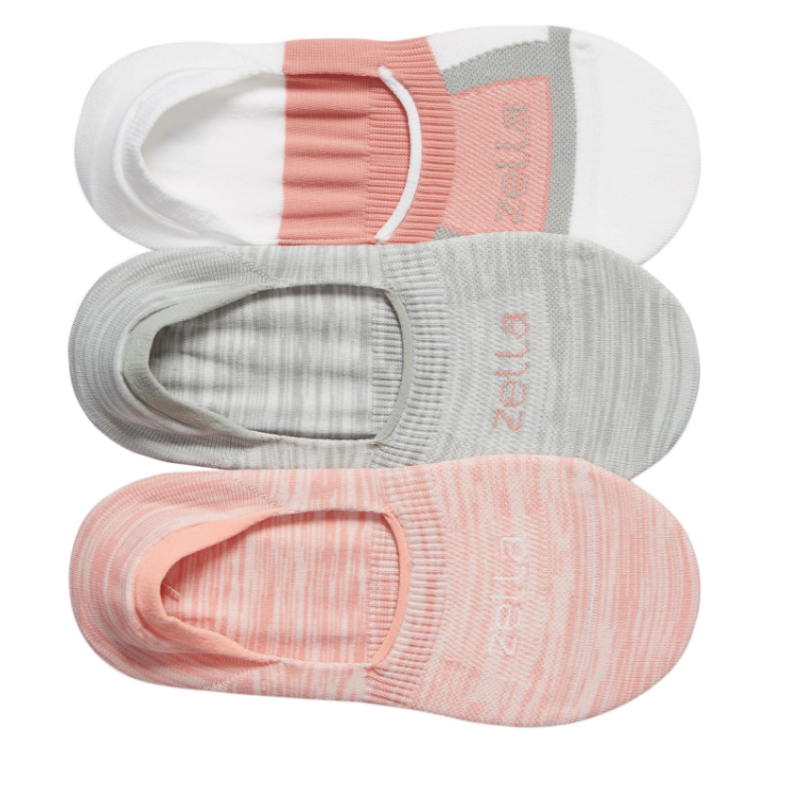 These no-show socks are on sale for $16 for the pack. Wonderful reviews.
JACKETS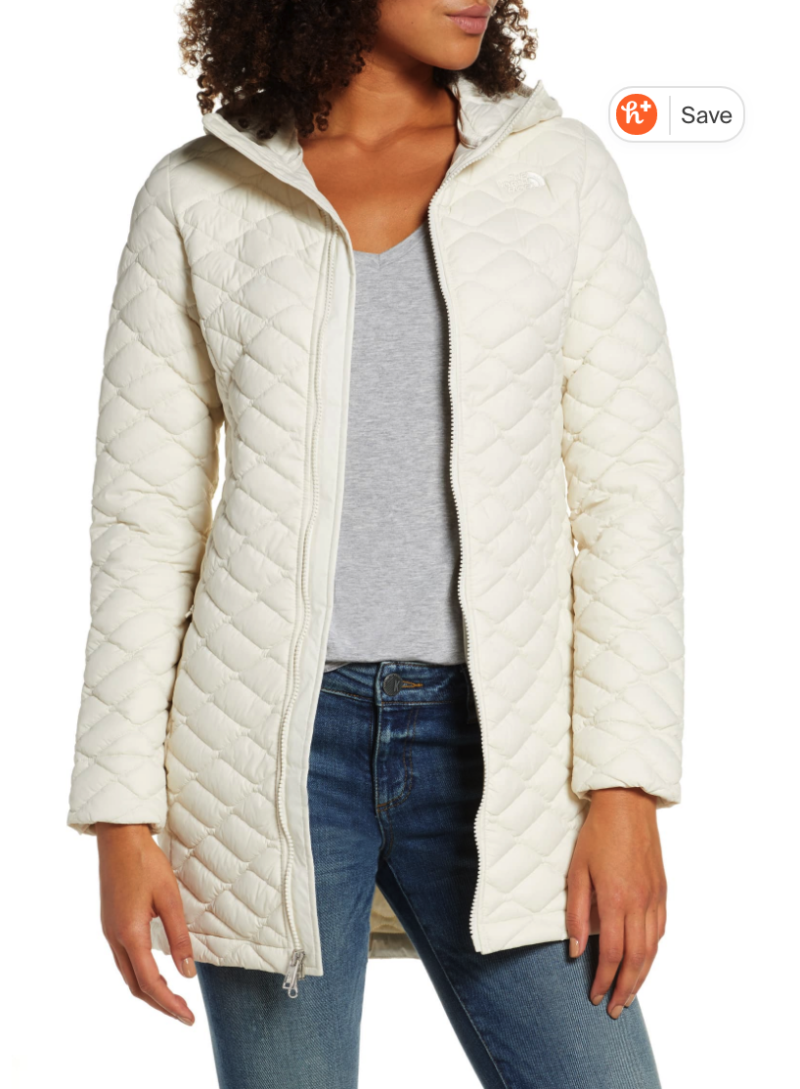 This North Face coat is almost $100 off. Love the ivory color.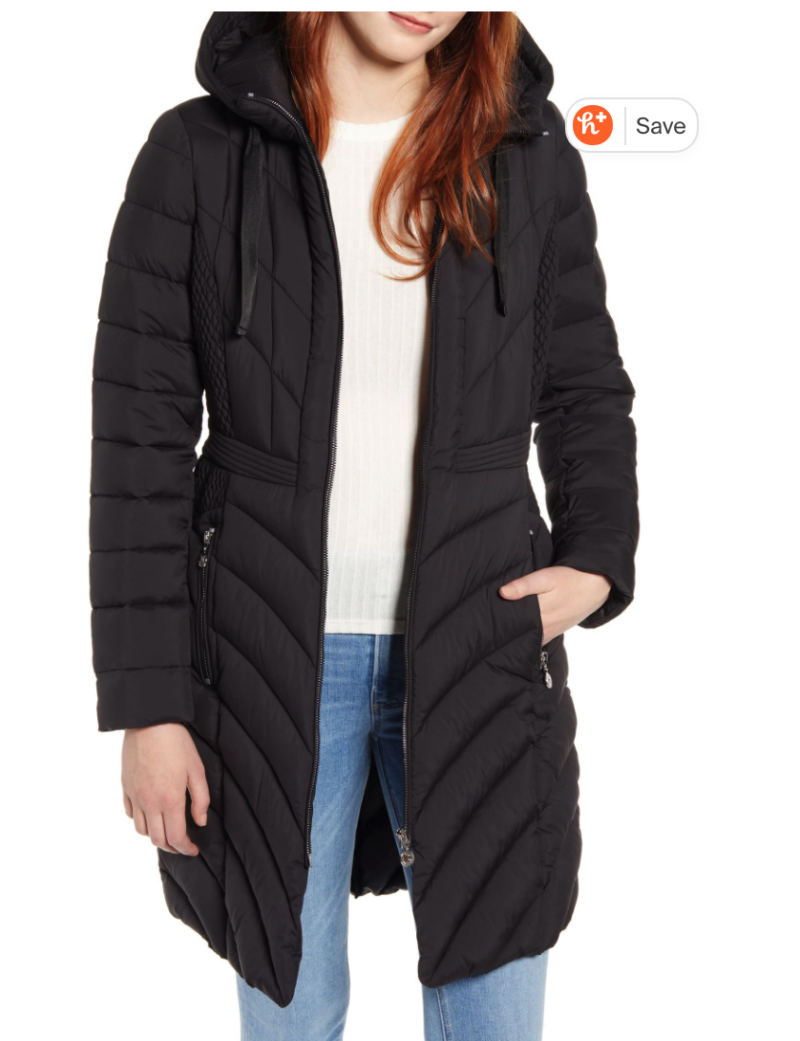 I have this packable jacket and am so thankful. It keeps me warm at all of my son's hockey games. A fantastic choice for traveling because it can be smooshed into a carrying bag (is smooshed a word)?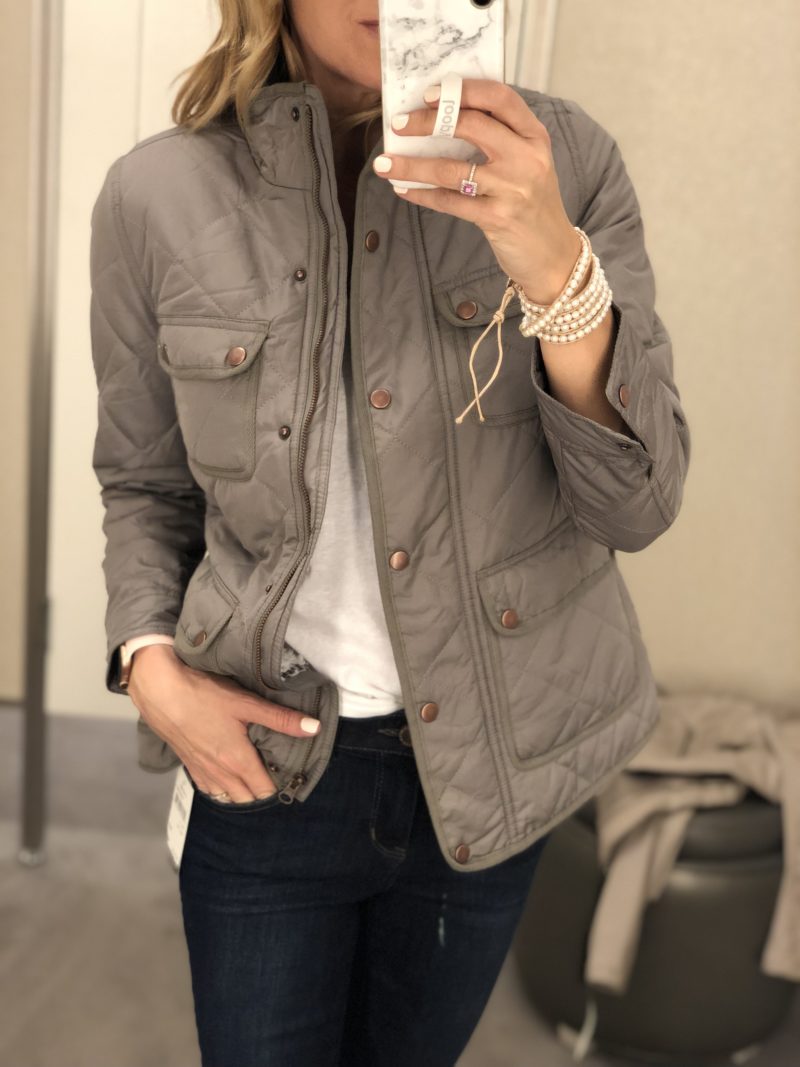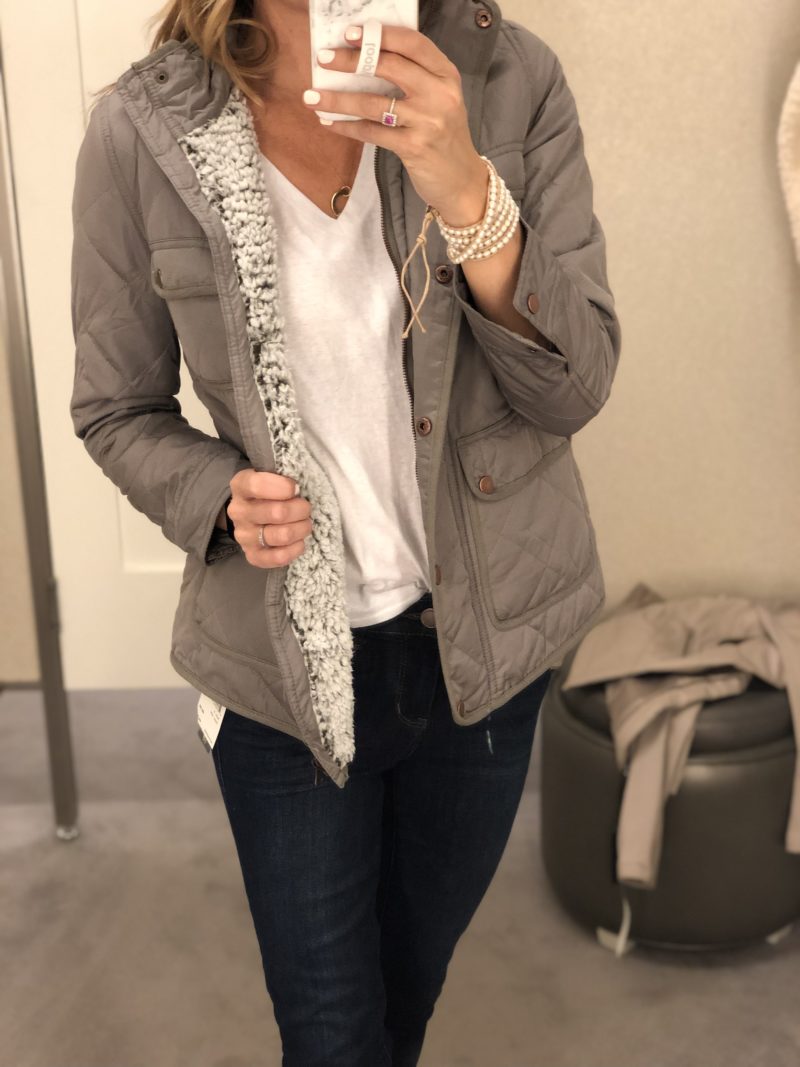 This quilted jacket, was by far, one of the most popular selling items from my very first post. The inside is lined with an amazingly soft sherpa fabric. It's soooooo warm and cozy. This coat is awesome.
LACE NUMBER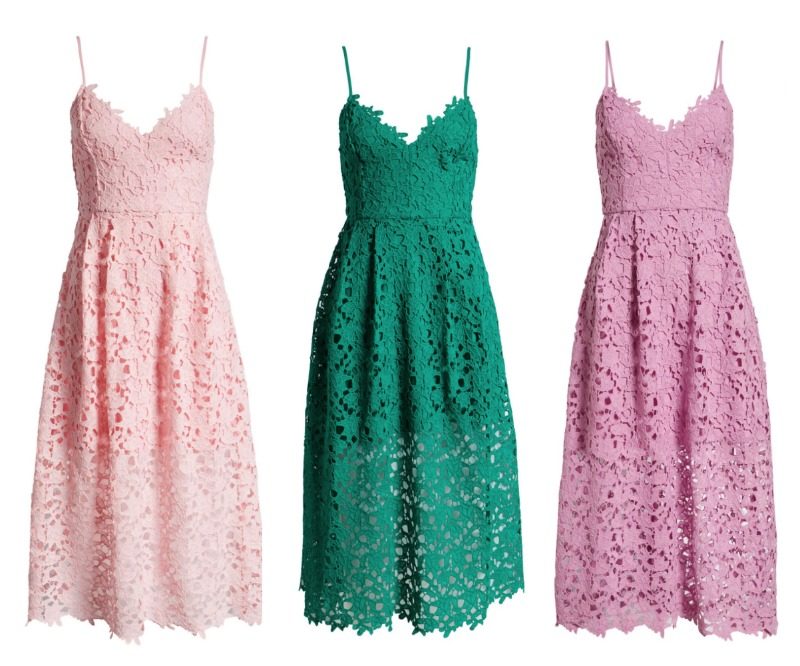 lace midi dress – so flattering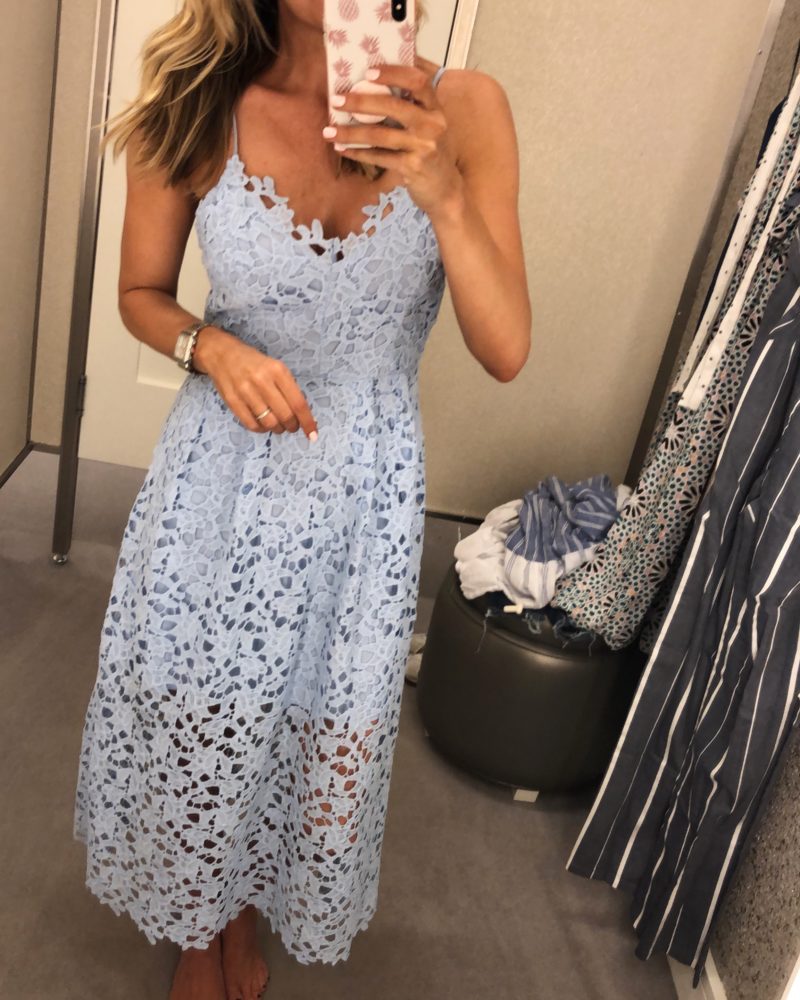 I own this midi dress in a couple of colors and ALWAYS receive compliments. It looks great on everyone and works for pretty much any occasion. Highly recommend this and the anniversary price is fantastic.
UNDERNEATH IT ALL
This bra is extremely comfortable and a great deal during the sale. It also garners phenomenal reviews (over 2.5k). I can't stand paying full price for a bra . . .it makes me crazy so I'm all about the anniversary sale on this one.
This strapless bra is a major fan favorite. Excellent reviews.
TRAVEL TIME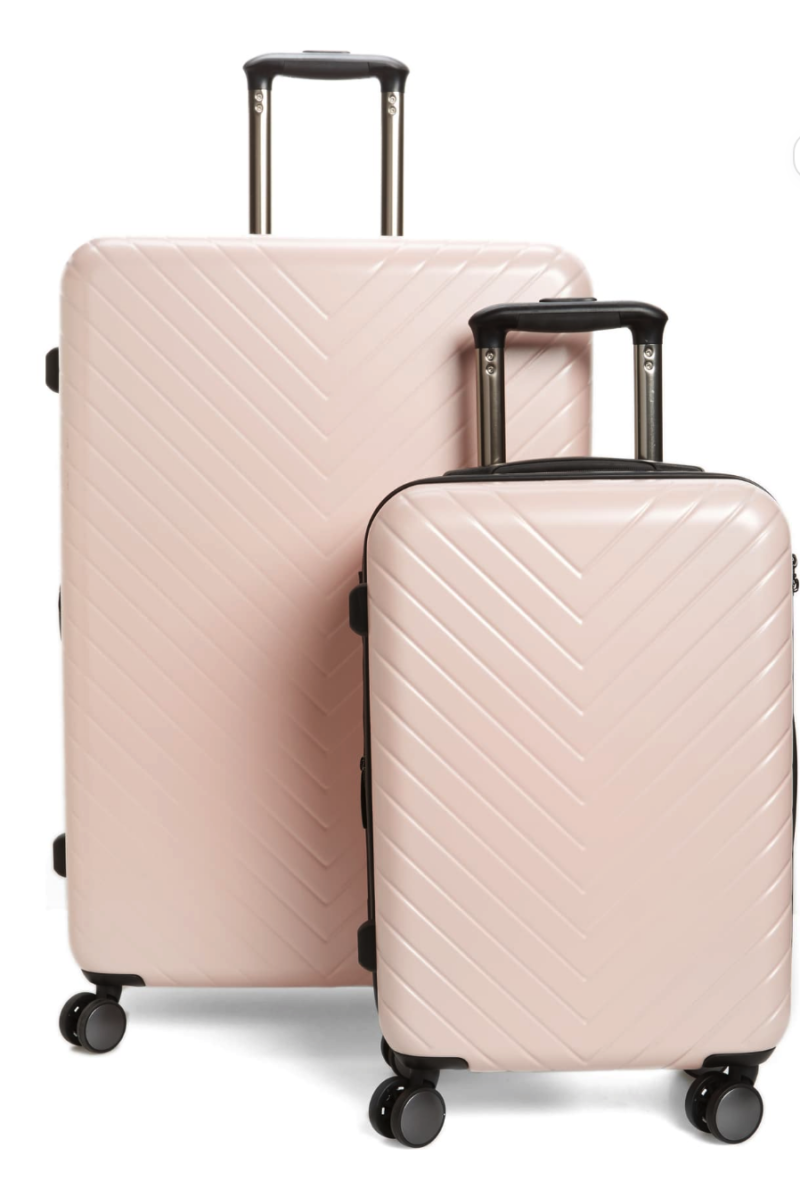 These suitcases also come in black and sold incredibly well. A great gift for yourself if your luggage has seen better days. The best part about these is that they are feather light when empty. I know because when I pick up my husband's old school black roller bag ( 10 years old) I am shocked at how heavy it is . . . and that's before he has anything in it.
FOR THE HOME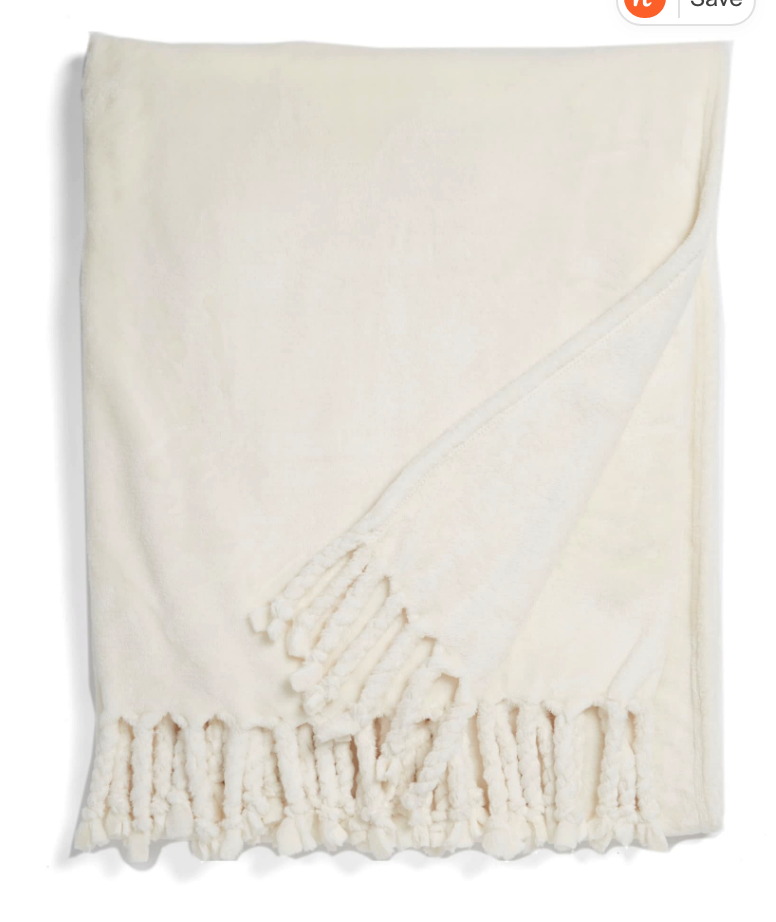 This throw comes in a zillion colors and has over 1.2k perfect reviews. Great gift idea, too.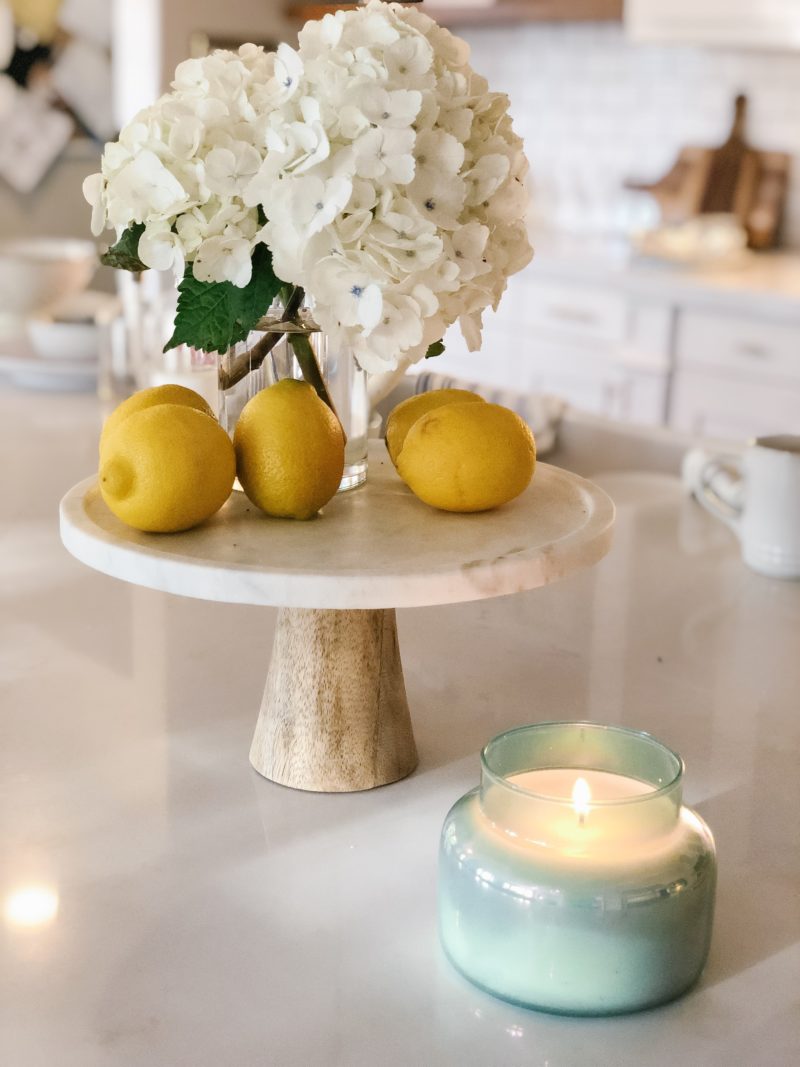 This Coastal candle from Anthropologie smells incredible. We love it and it makes a lovely gift for a friend or neighbor.
The rug selection is FANTASTIC. I am honestly trying to figure out if I should update our living room one because there are so many lovely rugs to choose from.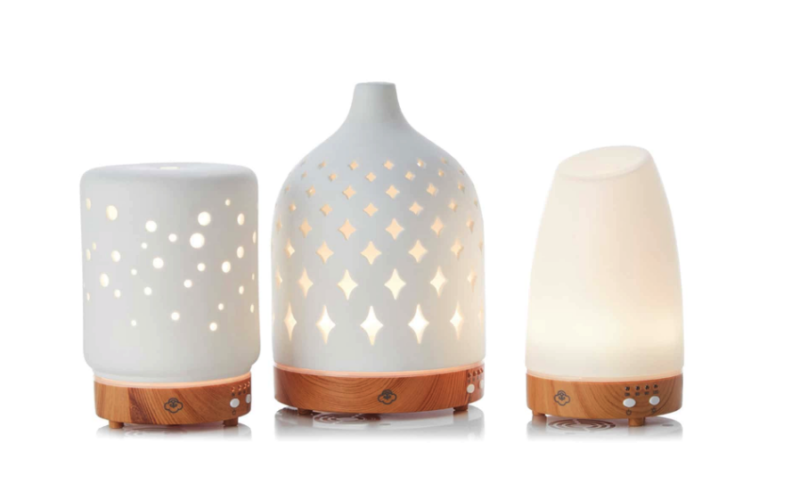 These diffusers have been hot ticket items. You can save over $15 during the Anniversary sale.
BEAUTY FINDS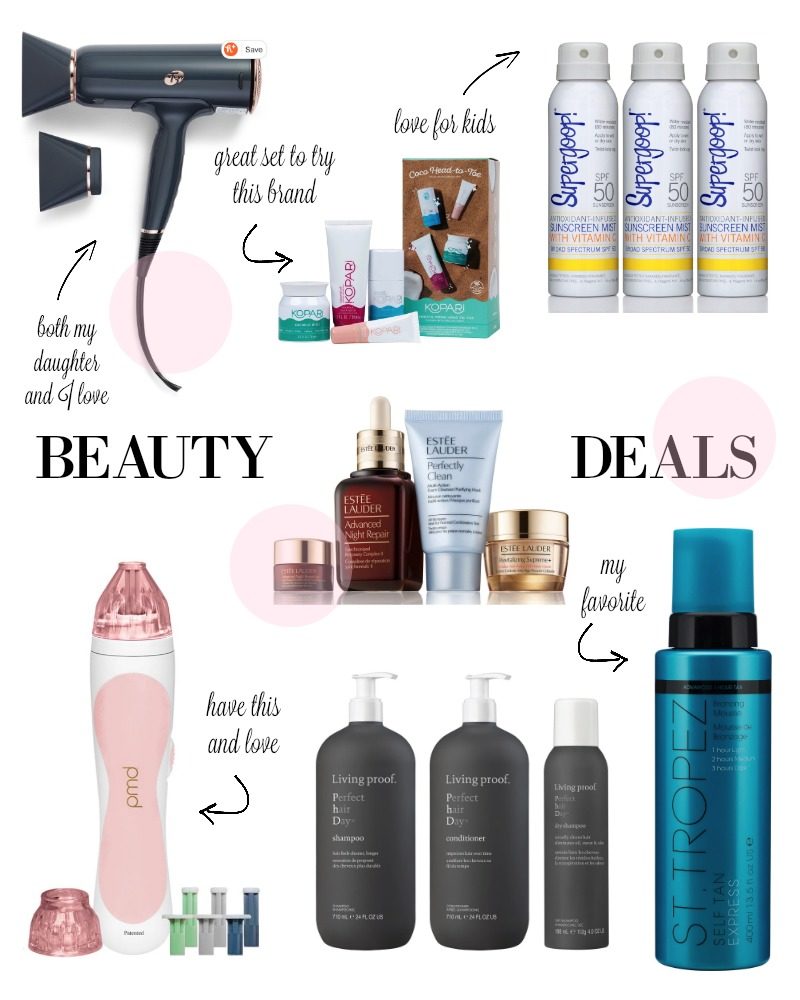 hairdryer | kopari set | sunscreen | anti-aging | pmd | living proof
The anniversary sale is a great time to try new brands or those products you've been eyeing. I LOVE St. Tropez sunless tanner. In fact, I am using it for our date night tonight. It produces awesome color. The PMD is something I swear by as well. You know I use Kopari deodorant and this is a great set to try out. Both my daughter and I love the hairdryer. In fact she always comes in my bathroom so she can use mine. It dries our hair so much faster.
JUST FOR HIM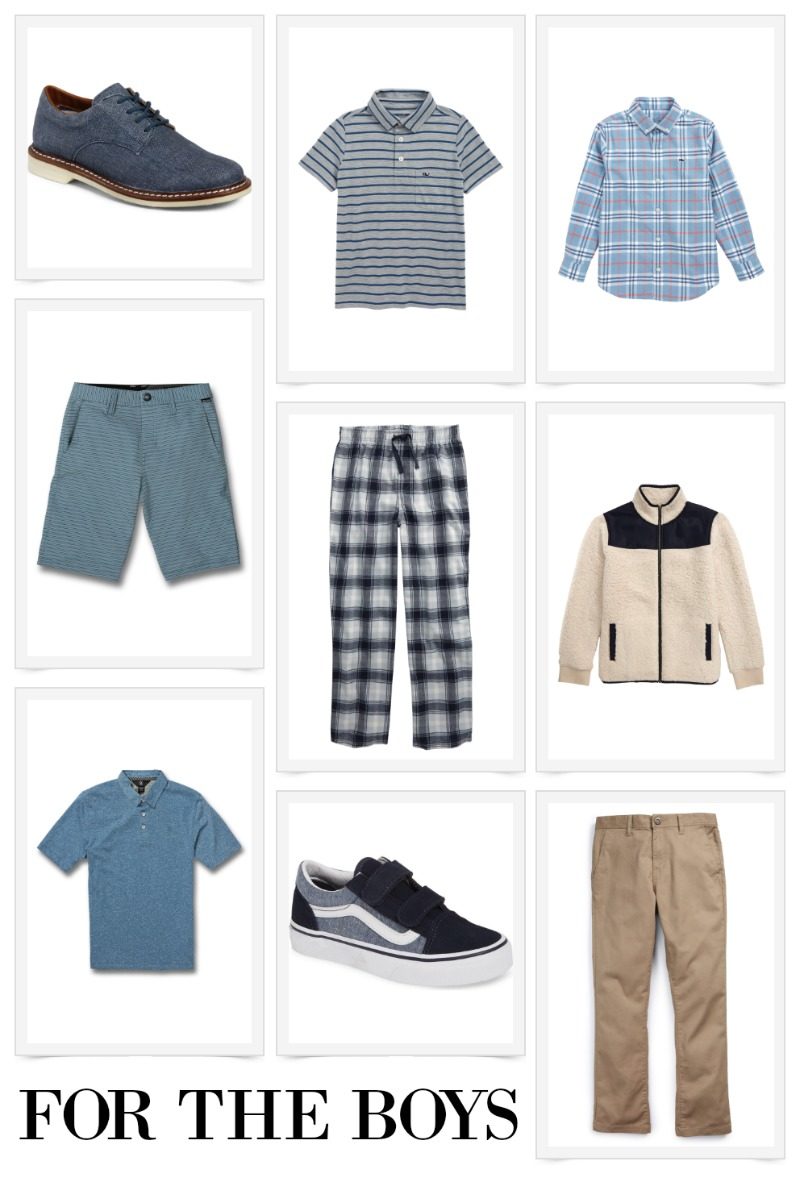 So many darling items for the boys this season. Great time to stock up for back to school. Scroll through and click on any item below to shop these finds.

JUST FOR HER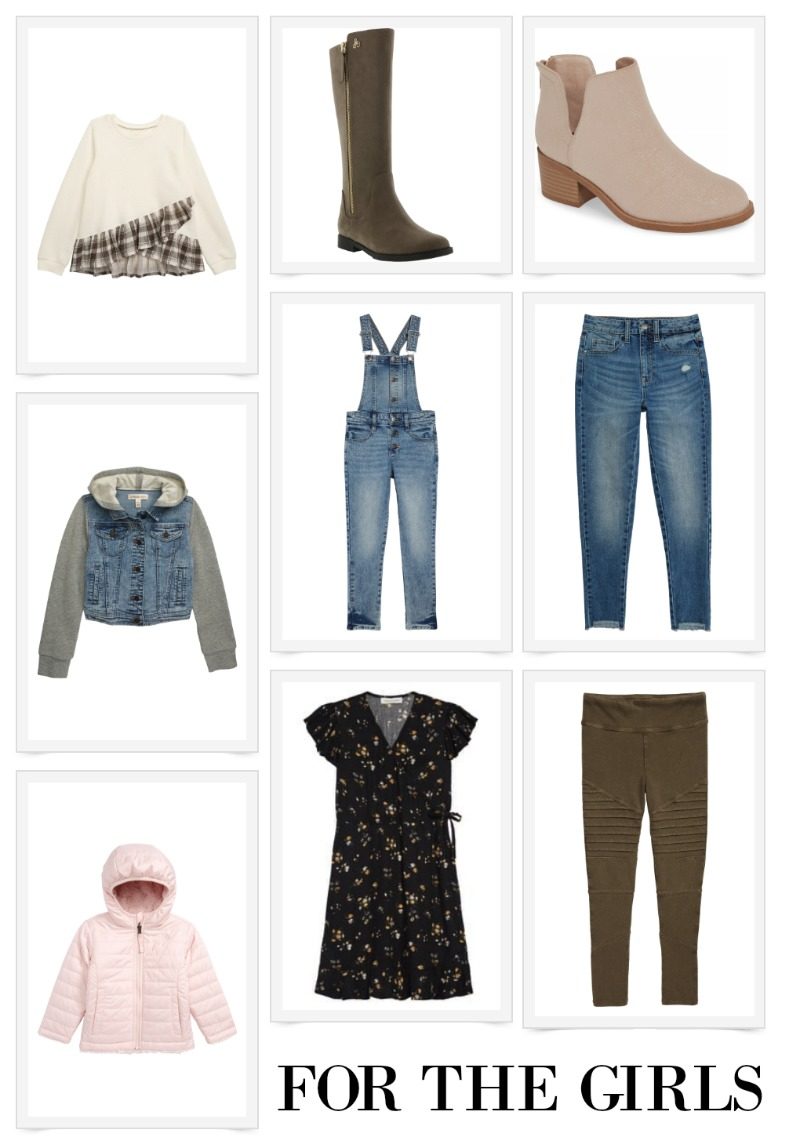 We can't forget the young ladies. My daughter helped me pick all of these out. She used to have those moto leggings and was remembering how much she loved them. The booties are GREAT for the school year. So cute.

GET CAUGHT UP
If you didn't shop the early access portion of the sale, you may have skipped right over my past posts. You can get caught up below. SO many great finds.