One of the reasons we fell in love with this home is that it has a dedicated guest space. We pretty much begged our friends and family to sign an agreement that if we move, they will visit. My sister and her family have already booked a weekend so I'm even more motivated to get the guest room ready to go. Walmart invited me to check out the new GAP Home line and it works so well in this space.
*Thank you to Walmart for partnering with me on this post.
THE PERFECT STRIPE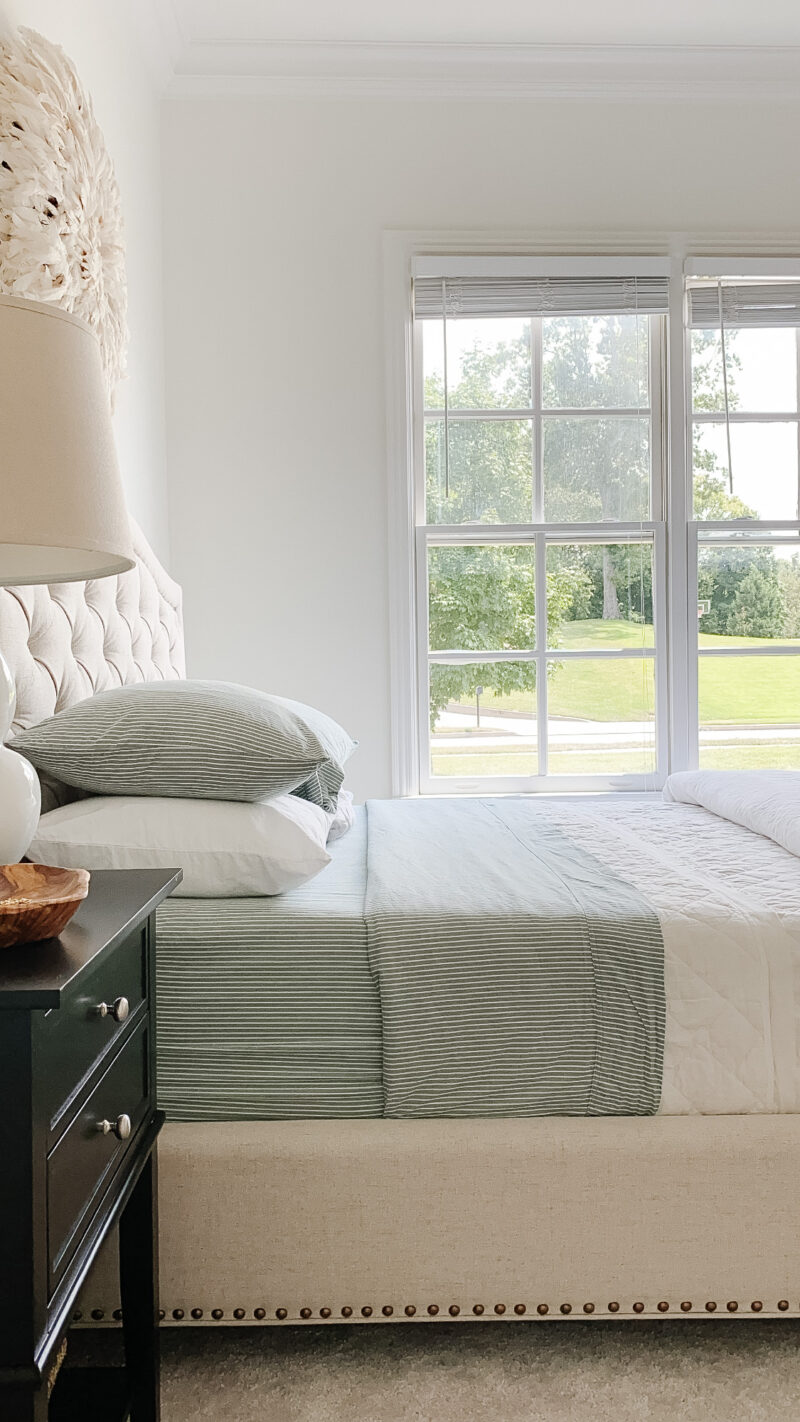 My daughter had been using this queen sized bed back in California. Definitely happy we hung onto it as it fits so well in this space. My hope is that this room will feel calm and relaxing. The color scheme is a combination of cream, green and black.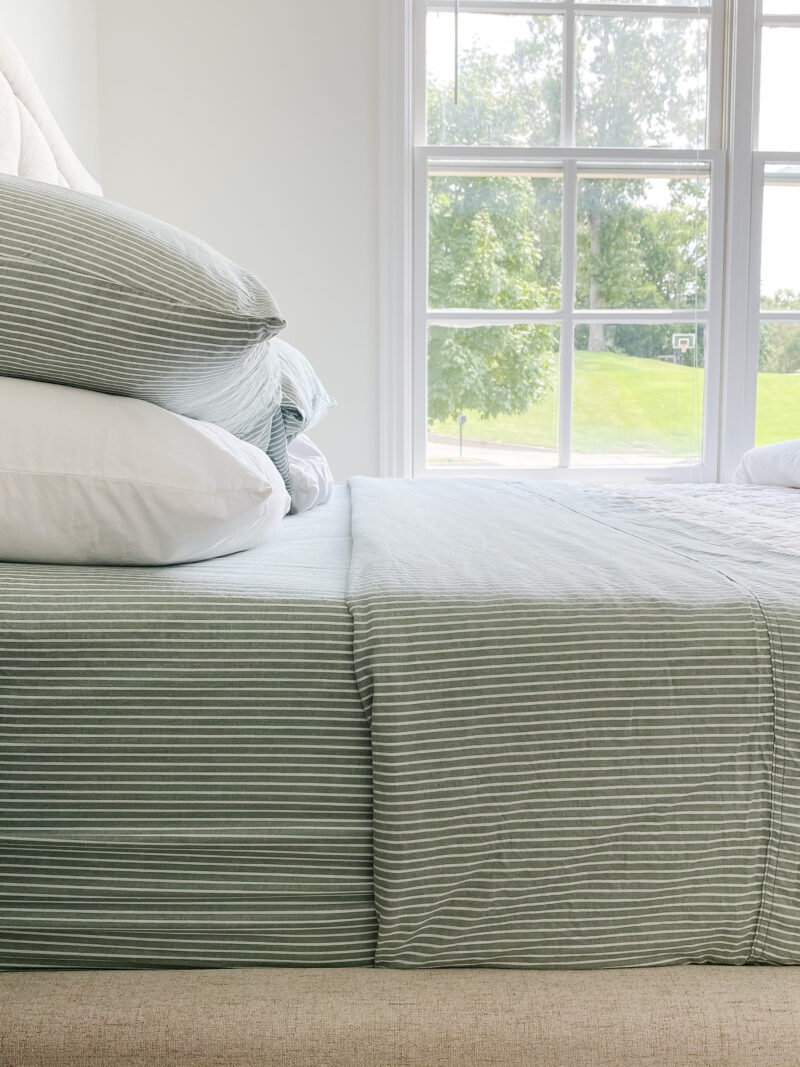 These GAP Home sheets had me at hello. They are the perfect shade of green and I love a timeless tripe.(Available in four other colors). They are organic cotton with a chambray washed feel so they have a really pretty look to them.
QUILT AND SHEET COMBO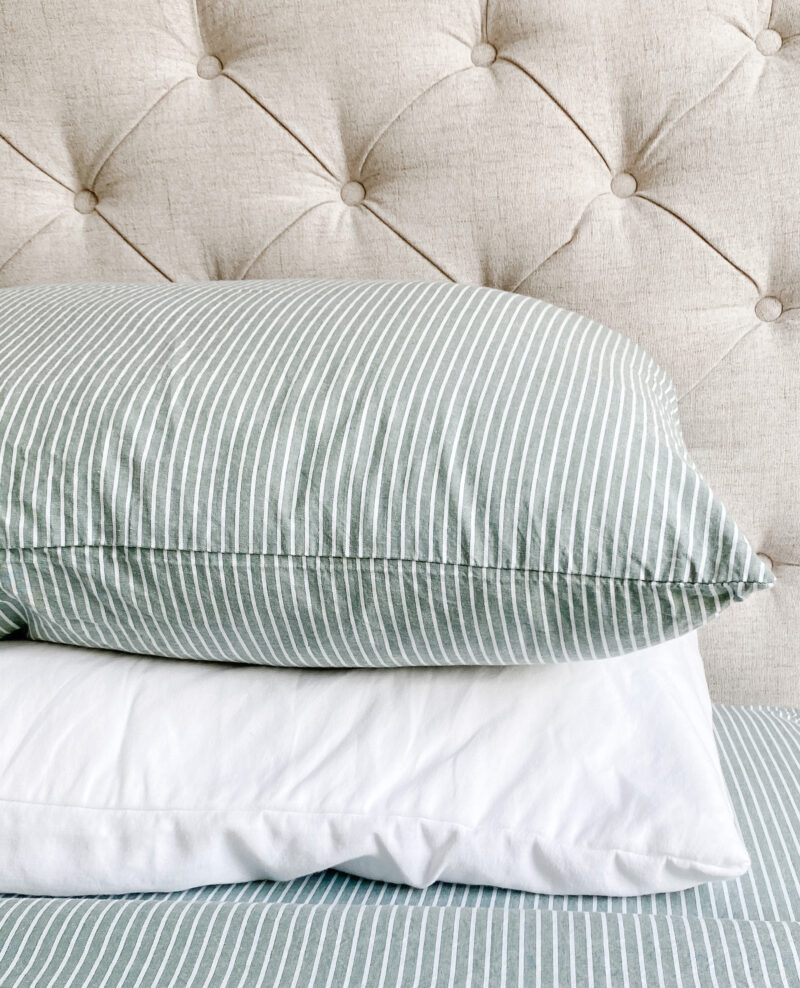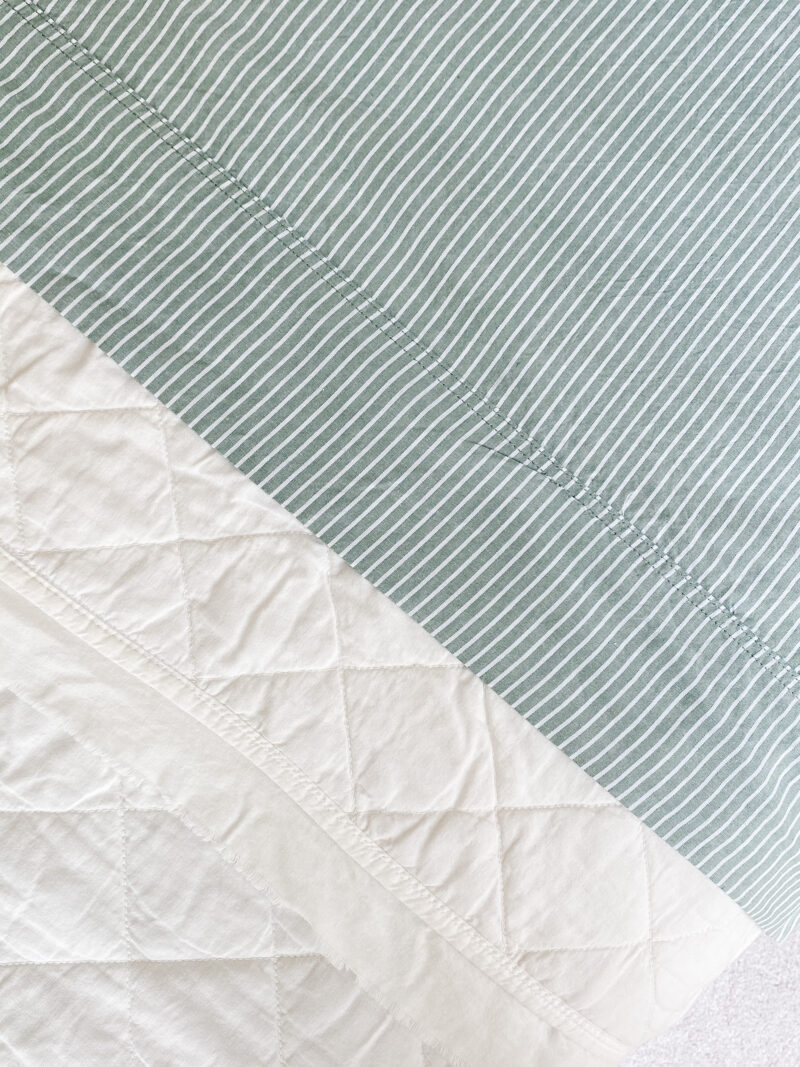 I paired the sheets with this organic cotton quilt. It's the perfect weight and a nice added layer under the duvet. I like the frayed edge detail, too. I also appreciate that it's a warm white and not too bright.
A PLACE FOR LUGGAGE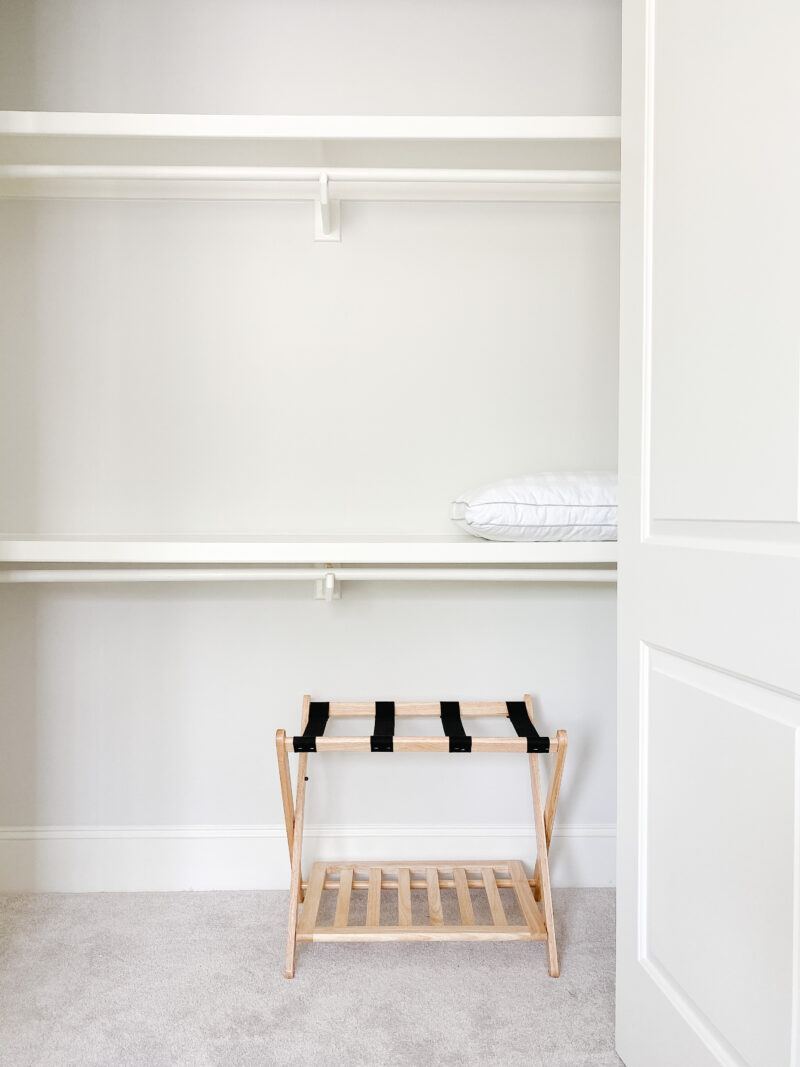 I have always wanted one of these luggage racks. It fits perfectly in the guest room and will be nice for a bag on top and shoes on the bottom. It comes in a few different colors. Plus it reminds me of a hotel room which is always a fun vibe with a guest room. I better round up some hangers, too.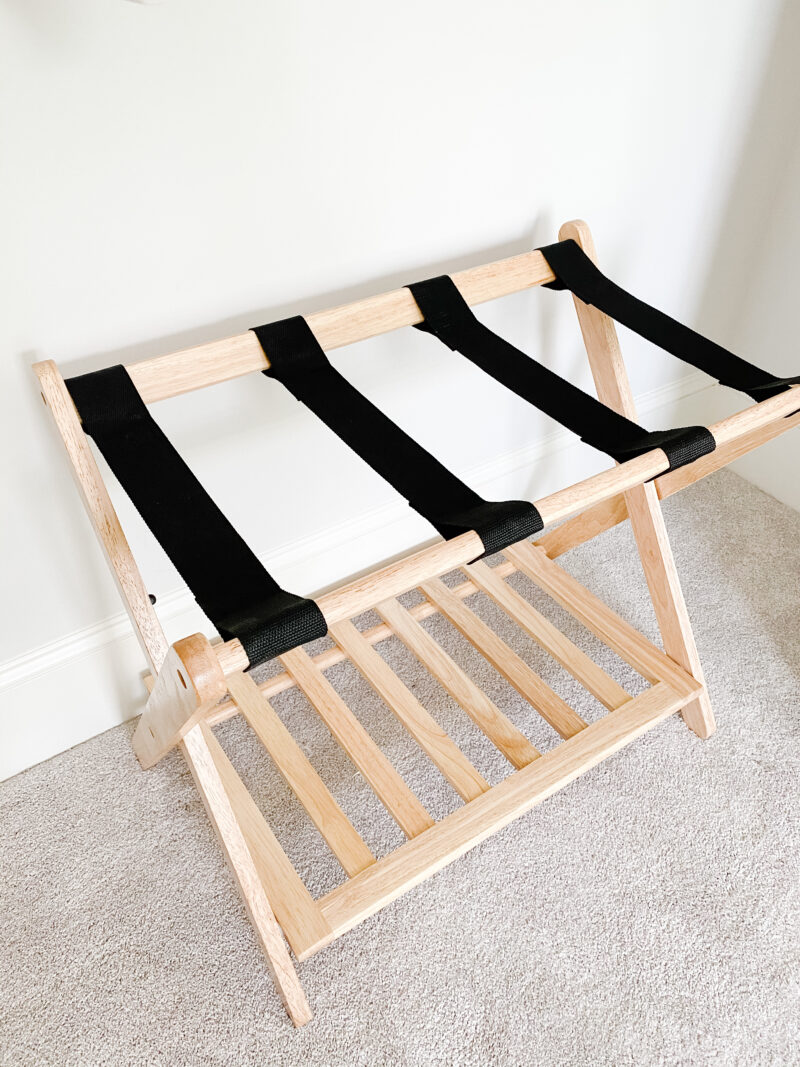 IT'S COMING TOGETHER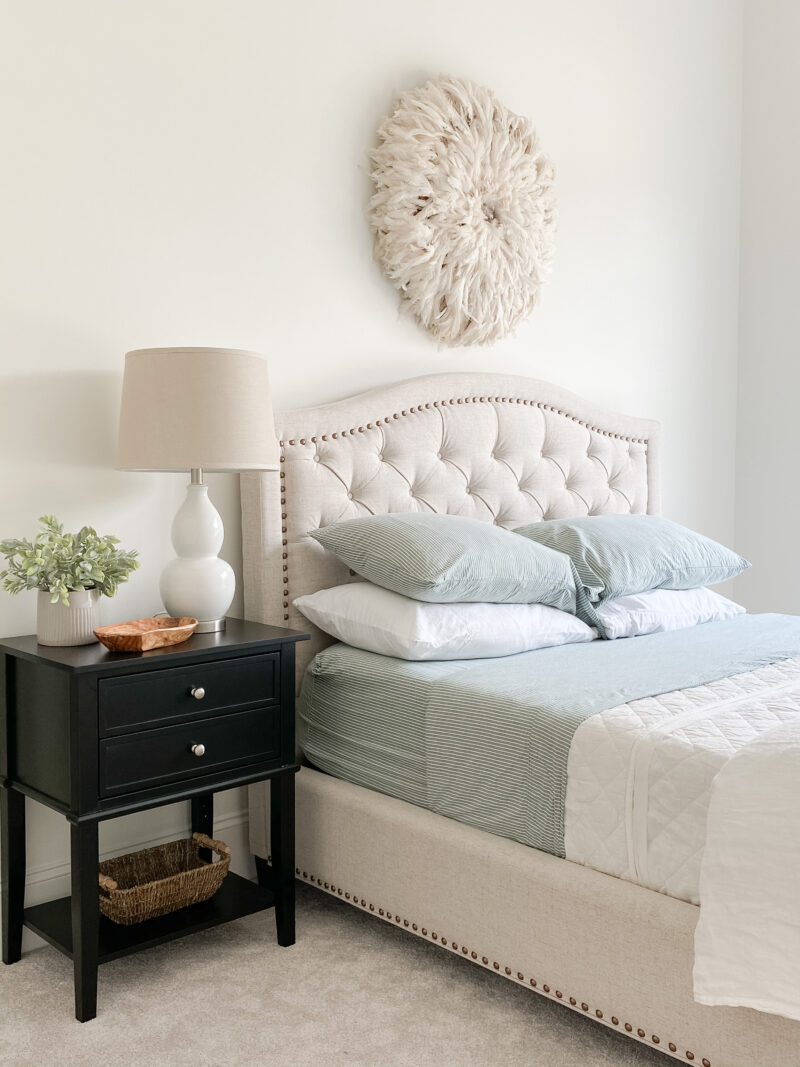 We are definitely getting there. I'm excited to add the finishing touches in here. The lamp is borrowed from my master bedroom so I need to find a replacement soon. Below is a list of what I plan to tackle next.
Next on the list
swap out the blinds
hang drapery panels
add a rug
build the second nightstand and find lamps
add in some pretty throw pillows
A few more things to do before we are officially guest ready. Although if anyone wants to visit now, the door is open and the bed is sure comfy!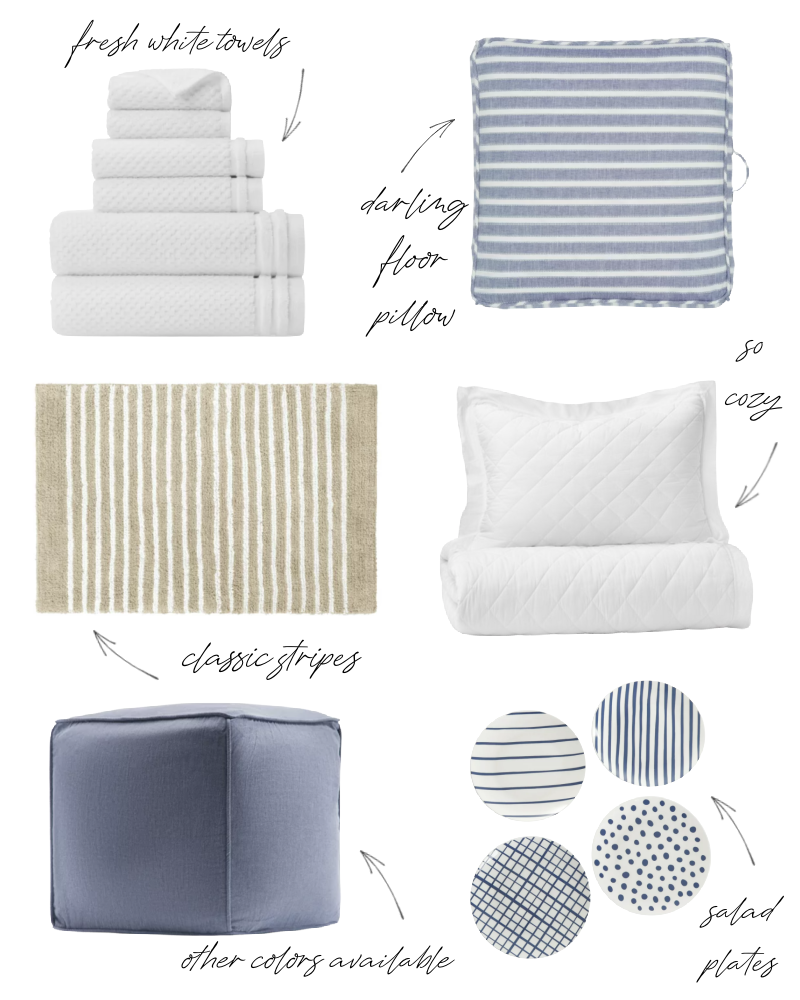 white towels | floor pillow | bath mat | quilt | pouf | plates
You can check out the entire GAP Home line (only at Walmart) right here. There are so many fun pieces.
If you need me, I will be over here holding my breath all week. Watching my two navigate their first full week of school in a new place is a lot on the heart. You feel me, moms. If you missed my tips on making our rainbow cake, you can read them here.