Welcome. I am so excited to show you around our front porch today. This is where you will find us most evenings. We've added some Christmas cheer and it's definitely our favorite spot to relax. Now that the nights are so cold, it's fun to bundle up and sit by the tree. I've partnered with Walmart today to share some simple holiday decor and inexpensive gift ideas, too.
WELCOME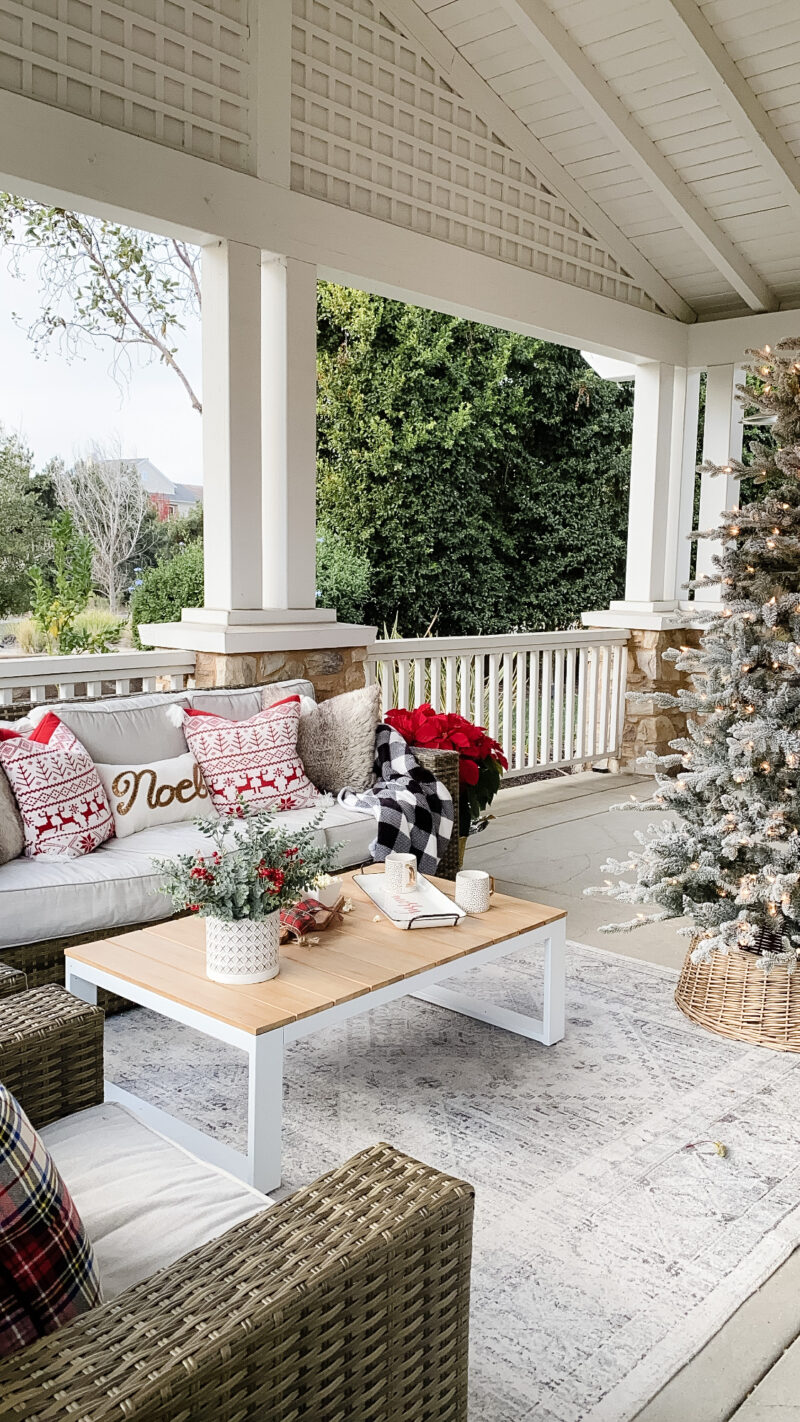 The wrap around porch definitely drew us to our home. We have clocked countless hours out here. Even my son prefers to eat lunch outside whenever he can. While it's always a lovely spot, it's my favorite at Christmas time. I swapped out our neutral pillows for a few from Walmart and added this cozy throw. We have two of these and they have held up beautifully during this past year.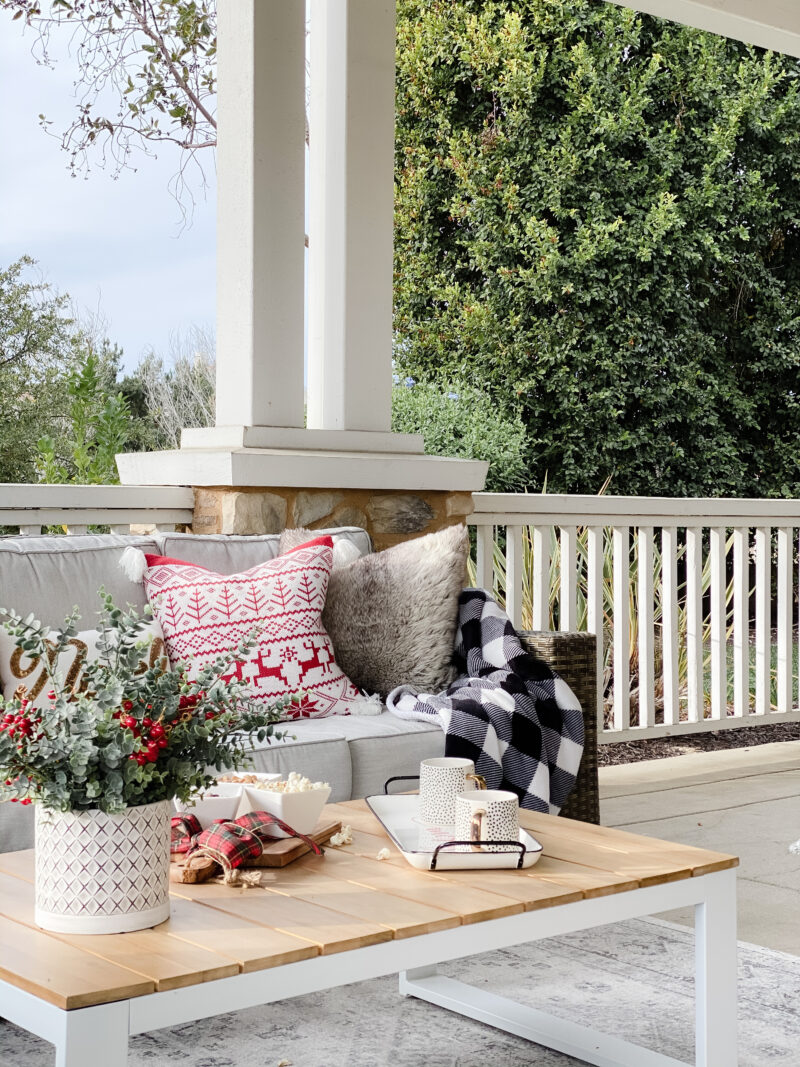 It's a nice place to enjoy an appetizer and wine or snacks and hot cocoa.
FUN GIFT IDEAS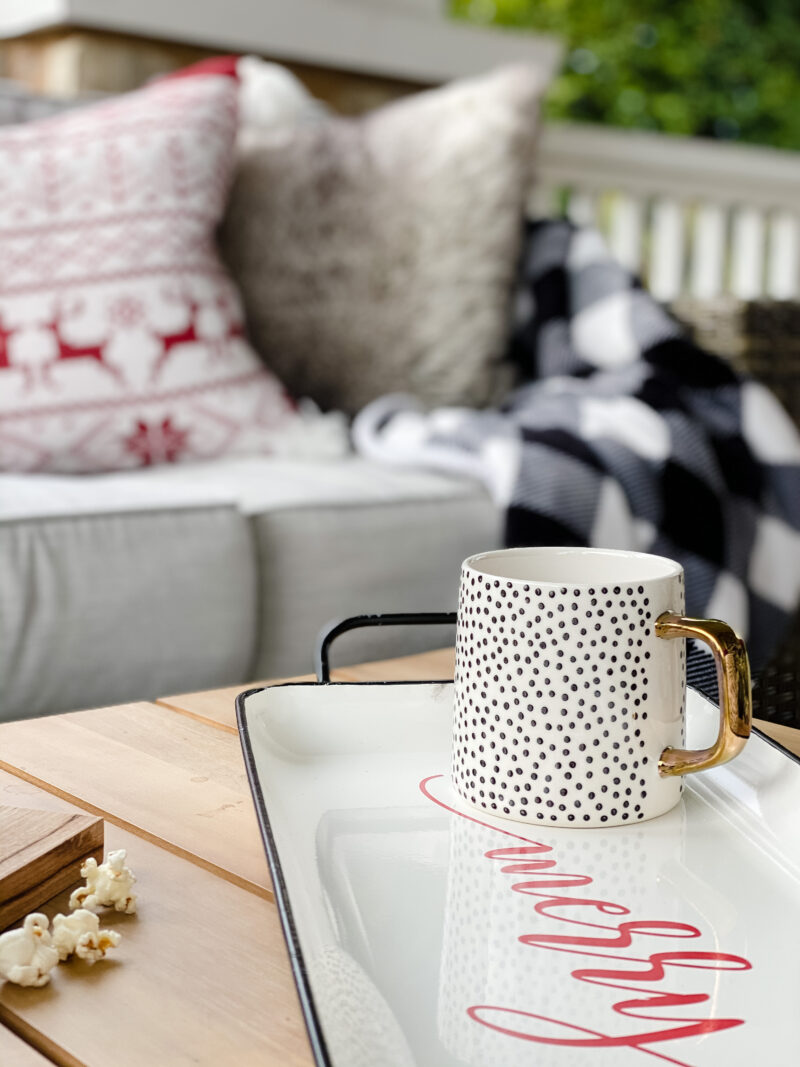 This Merry tray (under $20) is darling. I highly recommend for you or to give as a gift this season.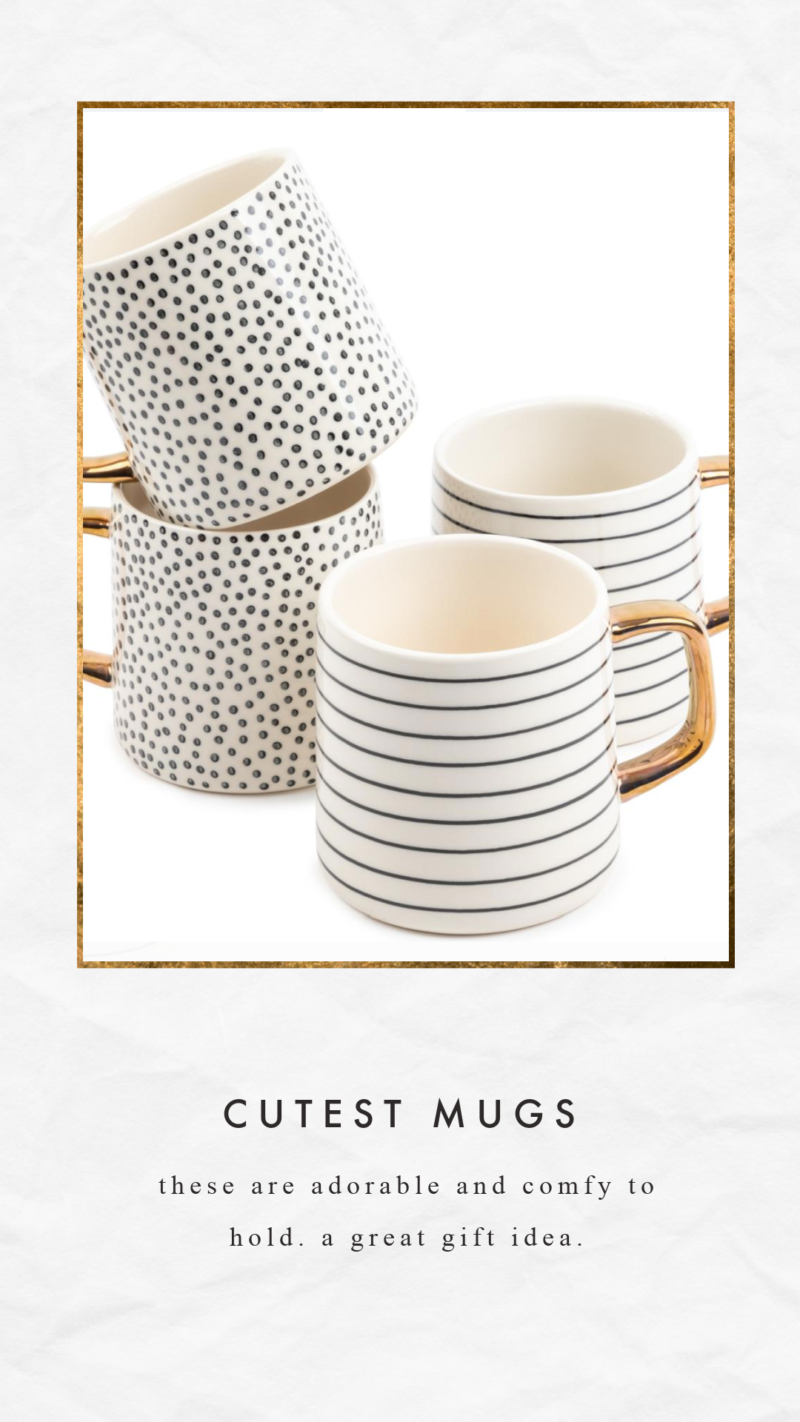 I am head over heels for these mugs. They are not only darling but durable, too. They are both microwave and dishwasher safe. I love when Walmart busts out with these chic finds. A set would be a nice gift or you could separate them, fill them goodies and deliver to four different friends.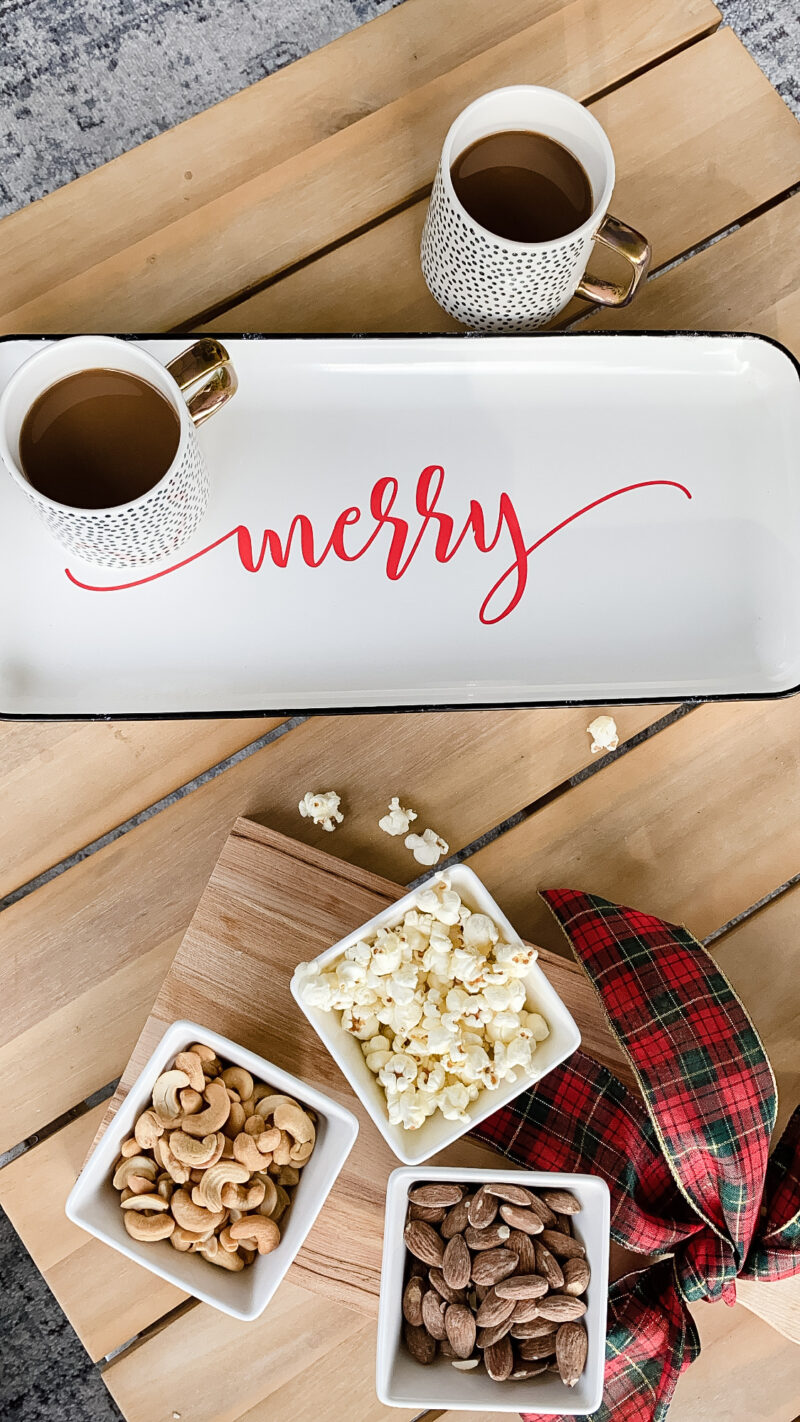 Do you remember these little bowls? We use them for our hot cocoa bar, too. They are so versatile and a great size for snacks.
THE COZY DETAILS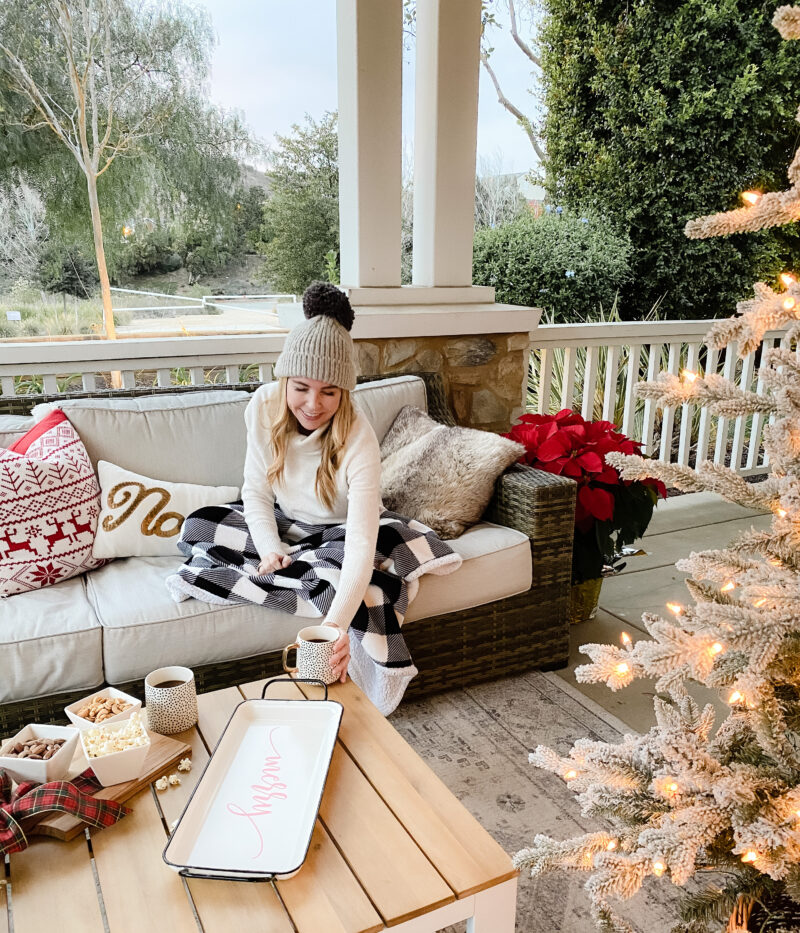 These faux fur pillows (only $15) have also been wonderful for us. We use them upstairs in our teen hangout room year round. They are so soft and cozy. The red and white ones are fantastic quality, too. The inserts are so nice and heavy. Our furniture is no longer sold, but this loveseat is so similar.
The prelit version of our tree is sold out but this beauty is still available. You can also sign up to get an in stock alert which is nice.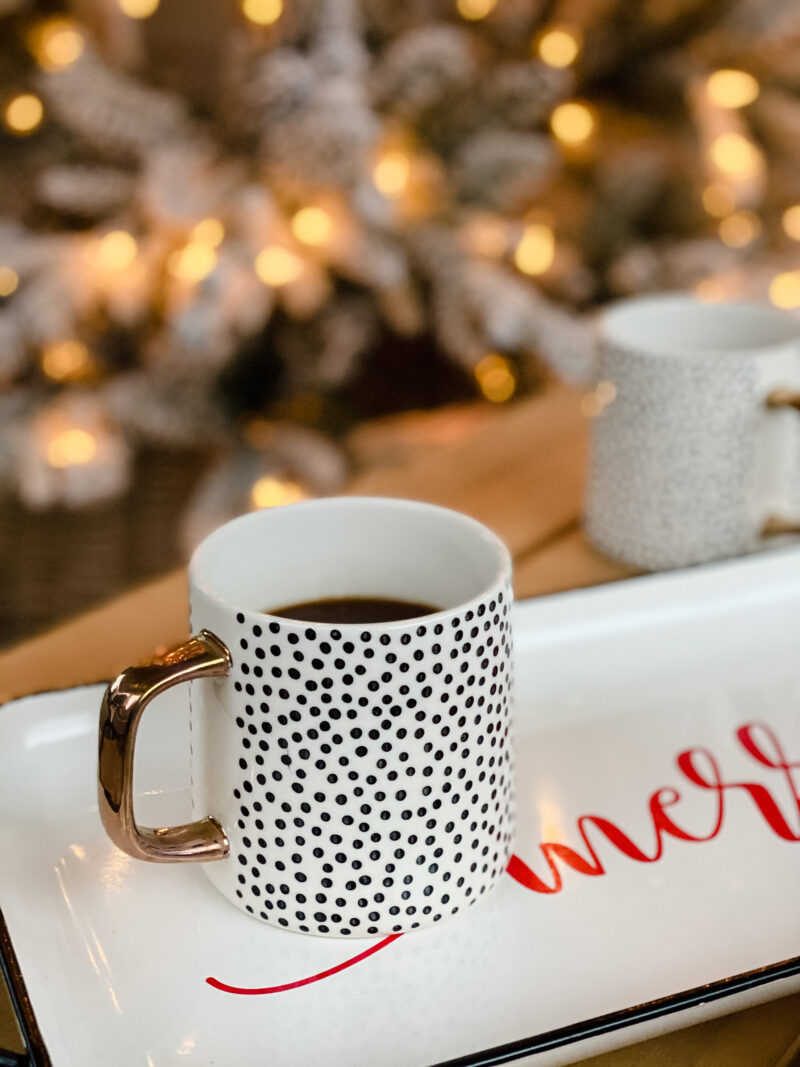 HOLIDAY HOME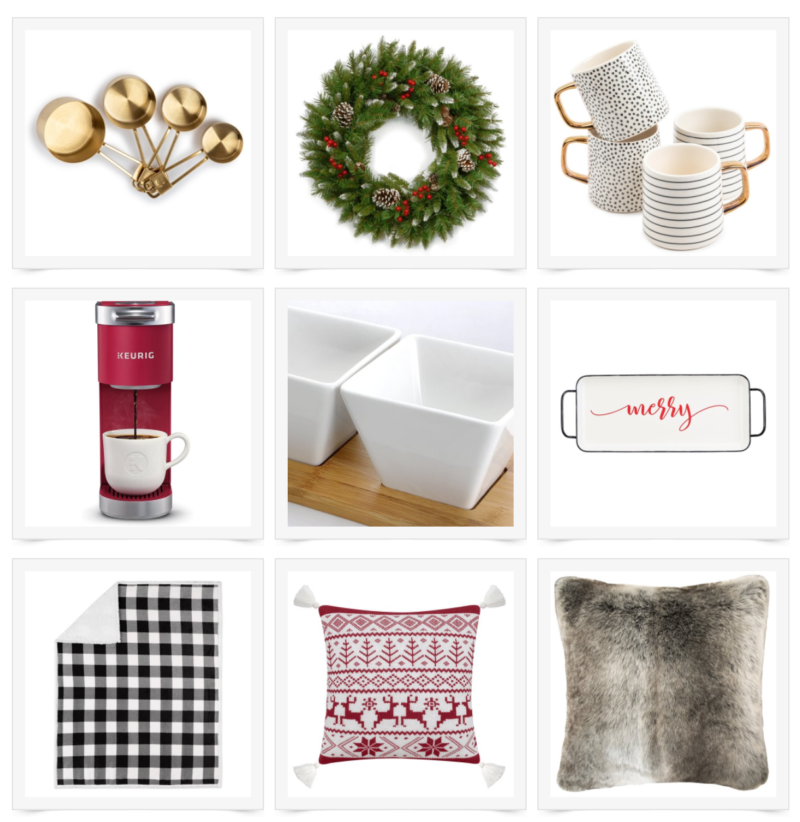 Each and every one of these is well-priced and so festive for this time of year. If you are still looking for a wreath, this one is beautiful.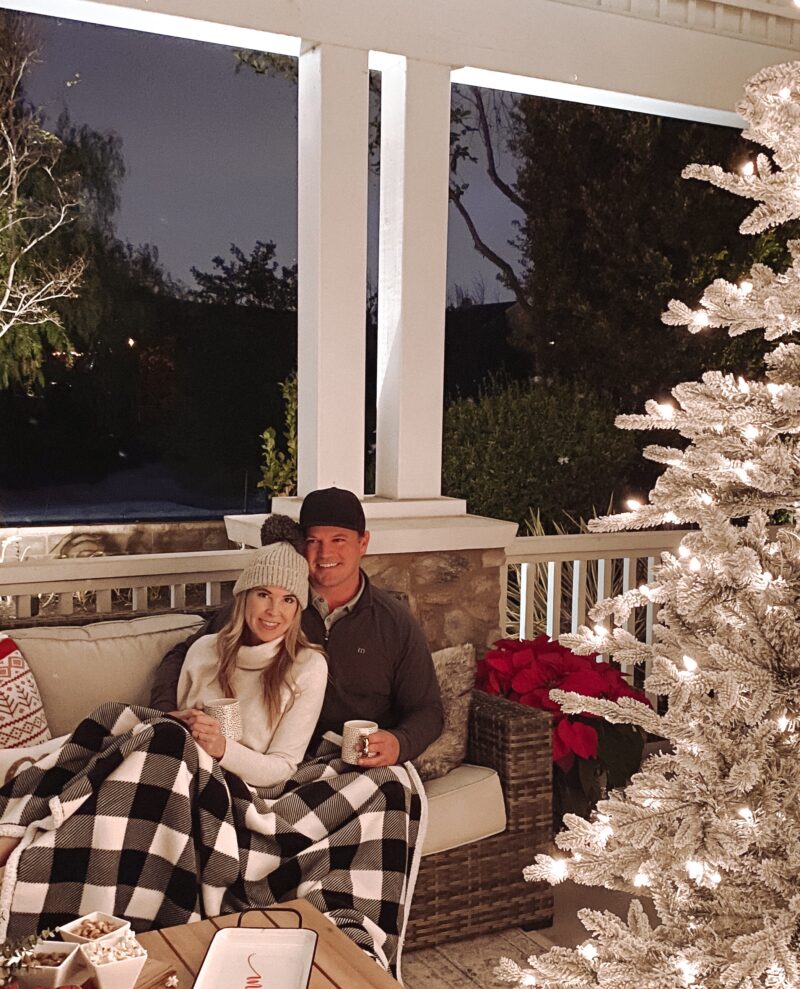 Thankful for this cozy spot and for this guy. He puts up with my crazy ideas and has my back. Cheers to creating a place that feels special this holiday season for you and your family.
*Proud to partner with Walmart on this post.