Welcome back from the weekend! I hope it was a good one. We spent much of ours just doing family things. We played many rounds of the game Life, made homemade soup and stayed in pajamas. We also watched our boy play his last fall ball baseball game and the boys did so great! Such a proud mama. In other news, I am walking around the house singing, "Cha-cha-cha-changes!" We have been in our home for over 8 years and have never painted the downstairs or much of the upstairs. Really, only the bedrooms have been painted. So our house is ready for some change.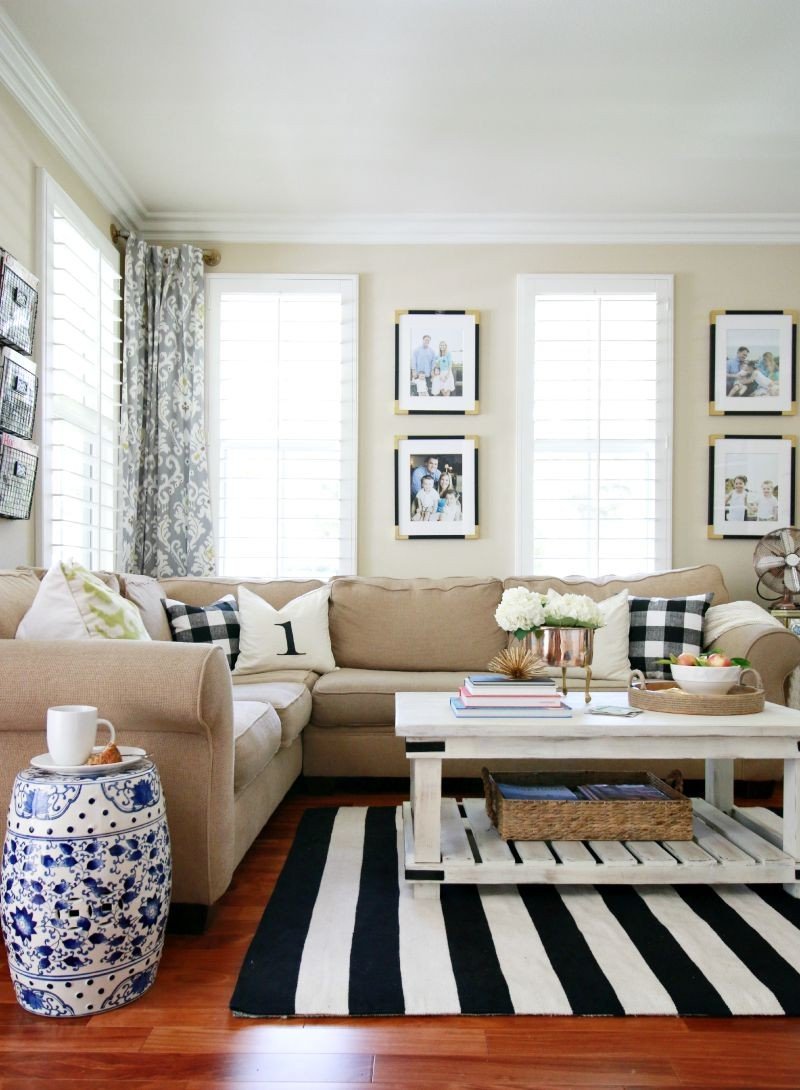 So it's time. Truth be told this is not a, "Oh, heck. There is nothing going on. Let's paint!" It's more of a, "I have scrubbed these walls a million times and they still look dirty and yucky." It's time. After 8 years of our children going up and down the stairs with their adorable, but dirty hands and goodness knows what else, the walls are showing their age. And I am ready for a fresh coat everywhere. So with that we are rolling with a new color.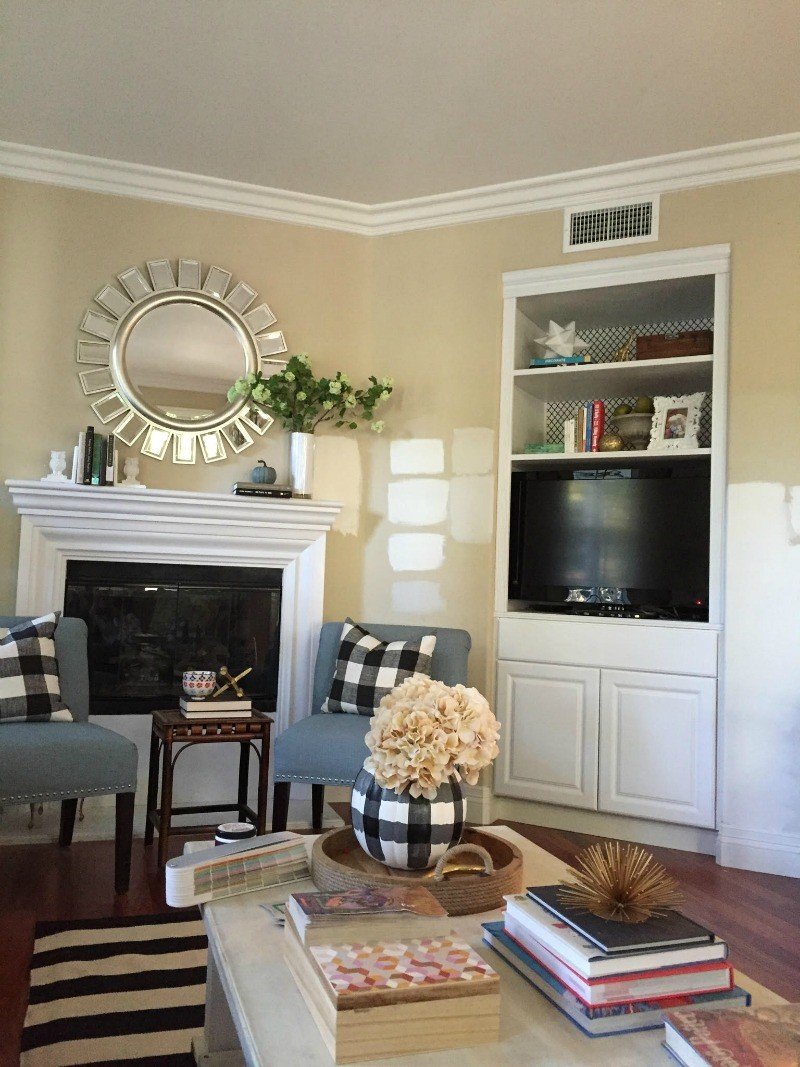 But let me tell you. Choosing has been a big ole' mess! I thought for sure we would go with Pale Oak which is in our bedroom and our son's room.  But it looked awful in our downstairs. Just straight up not pretty. And I have never seen it not look good. It threw me for a loop and what I thought was going to be an easy choice ended up taking me over 14 samples. Yep. 14. Baby Fawn was a front runner until one night we were sitting on the sofa and all I saw in the sample was lavender. Not right for our main living area. I quickly decided I didn't want to go with a pale gray. I like keeping our downstairs and hallways warm and cozy. It just works with our decor and the feel of our wood floors.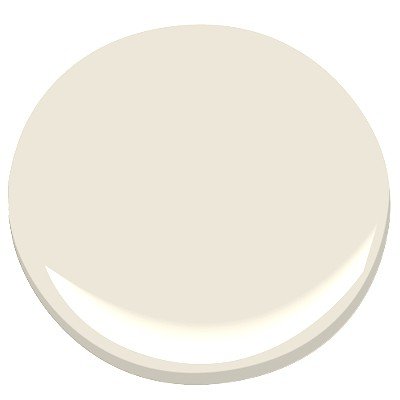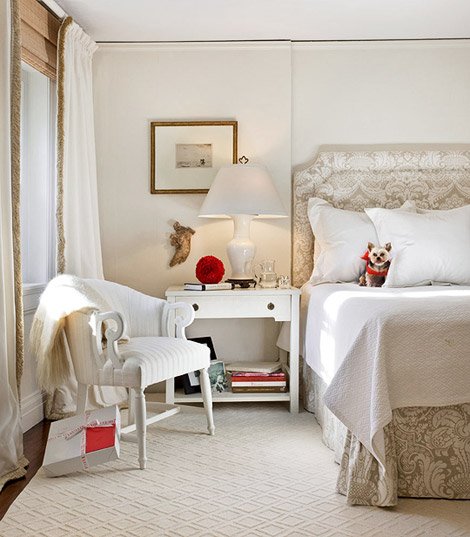 So with that I tried every white paint on my paint deck that I thought might work. In the end we fell in love with "White Down" by Benjamin Moore. I would describe it as a warm creamy white. It's not a stark white and has plenty of depth. But you are along for the ride with me because the painter is on his way. Scared! I am just ready for a fresh, clean canvas.
I would normally paint myself but with carpeted stairways and a million shutters to trim out I was better off asking a pro. I have a sick little one home from school so I will tending to her on the sofa and praying that the "White Down" looks great on our walls. Keep you posted!
If you are interested in seeing all of the paint colors we currently have in our home, I did a reference post here.