Welcome to our new home tour! I have been really excited to show you around. Truth be told we have just be in the thick of things and it's taken me this long to unload the photos from my camera. Today I want to show you around the downstairs. Our forever home just feels so right to us. And I was really excited to hear from the previous owners. Such a wonderful family who loved this home first and we promise to love it just as much. We are already starting to make it our own and hope you'll follow along with us on this adventure.
Welcome! I couldn't believe my eyes when I saw all of this beautiful woodwork. It's exactly what my husband and I love. We did a great deal of that in our current home (just on a much smaller scale) and are so excited to have this pretty millwork throughout the downstairs. We are lightening the walls and going with Pale Oak (my favorite color used in our bedroom). I think it pairs nicely with the craftsman style of the home.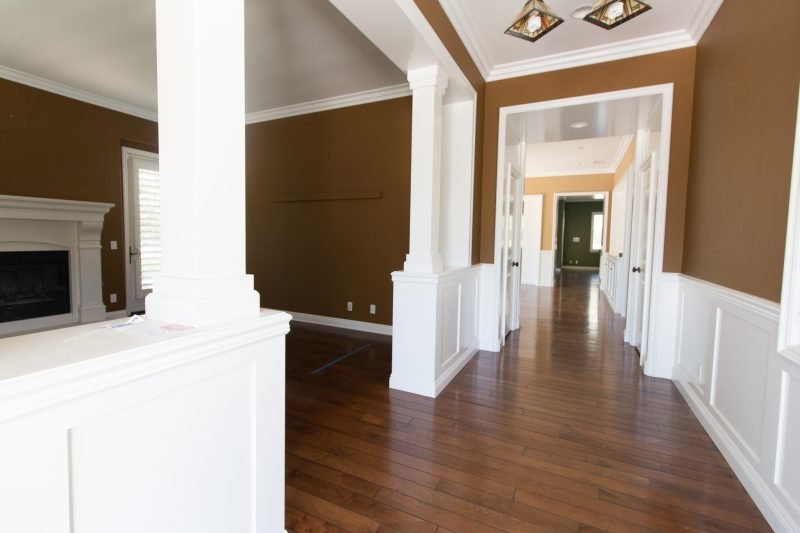 There is a formal space off of the foyer that could be used as an office or a living room. We plan to use this as a sitting room and one day hope to have a piano in here since the kids and I play. We also envision this being our Christmas tree room so we can see the tree from our front porch. Can you tell I am getting ahead of myself?!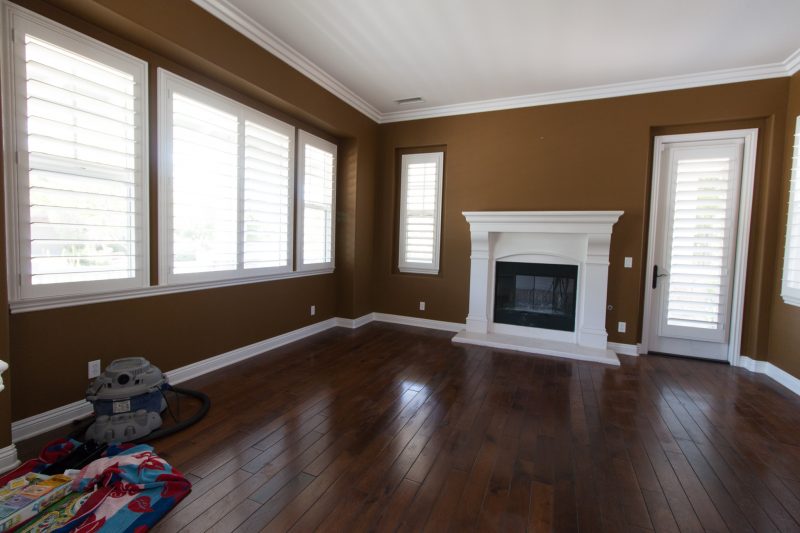 We are also so very lucky that the owners chose these beautiful floors and plantation shutters. And yes, the shop vac is my very favorite thing on the planet right now! I seriously LOVE my shop vac. And the very first night we had the keys, the kids played Life on a beach towel in this room. Fun memories for us down the road.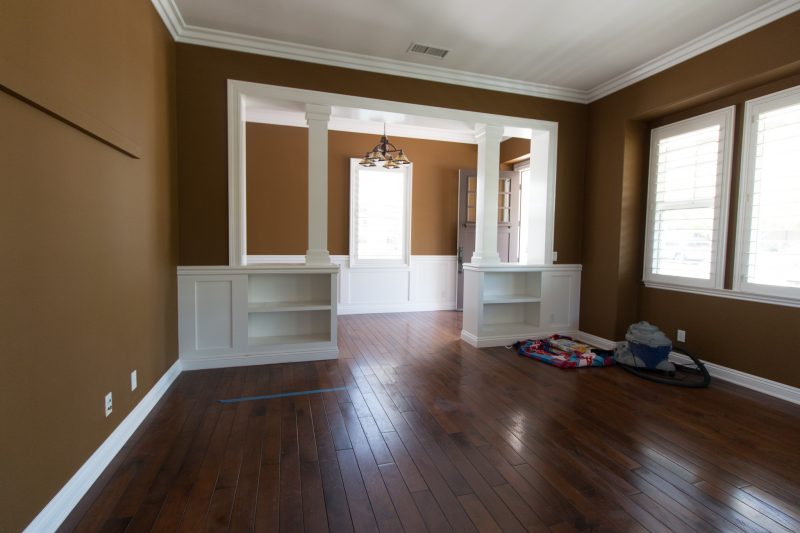 Here is a shot looking back towards the entry. I love the built in bookcases. My wheels are already turning with those.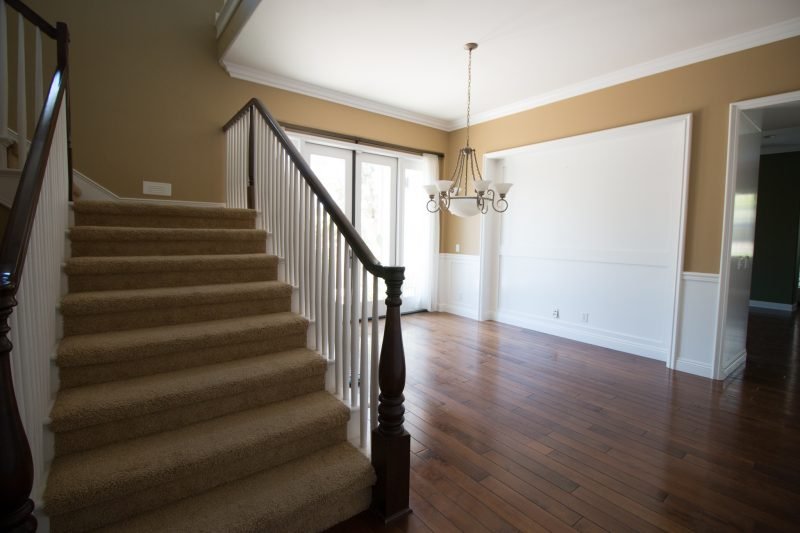 Heading in to the house, there is a pretty staircase followed by the dining room. The carpet is not in good shape (after renters lived here) and my son's allergies will benefit from the carpet being taken out. This dining room is actually very reminiscent of ours now and so it makes it feel that much more like home.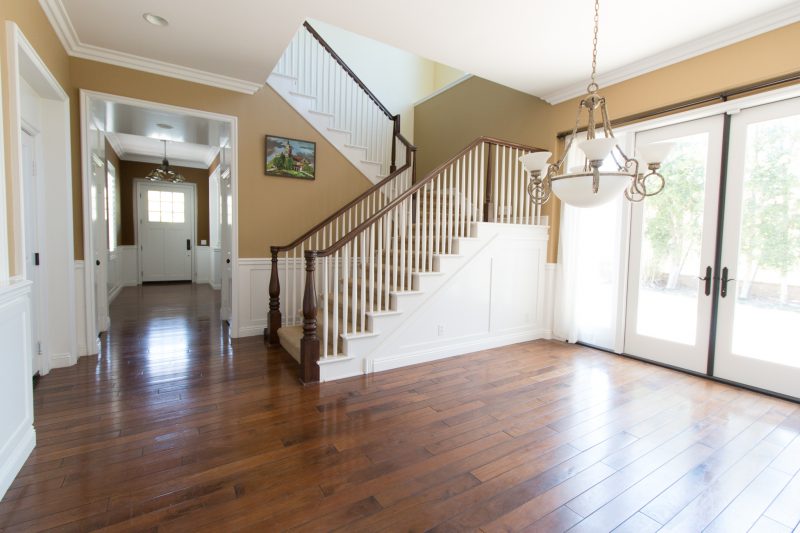 Here is a shot looking back to the front door. The doors open up onto a patio which will be great for entertaining. Something I kind of like to do from time to time.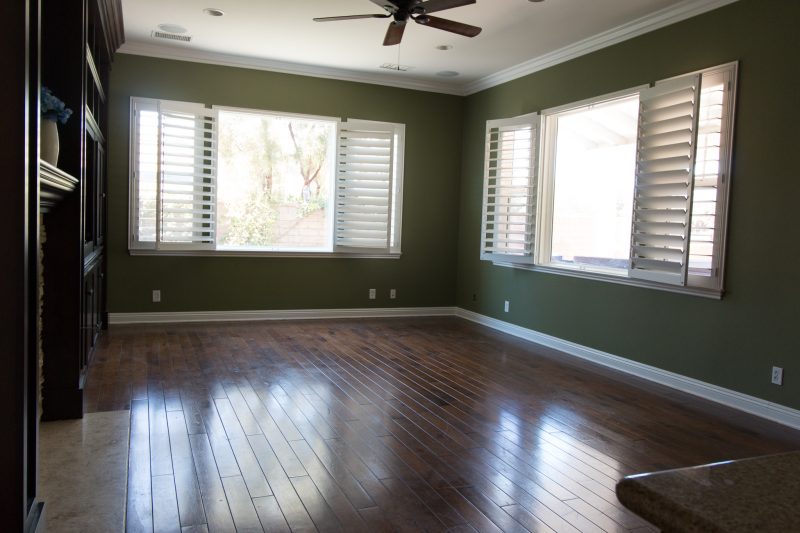 The back of the house boasts a large great room which we have always wanted. I am in love with the space and can't wait to have family gatherings here.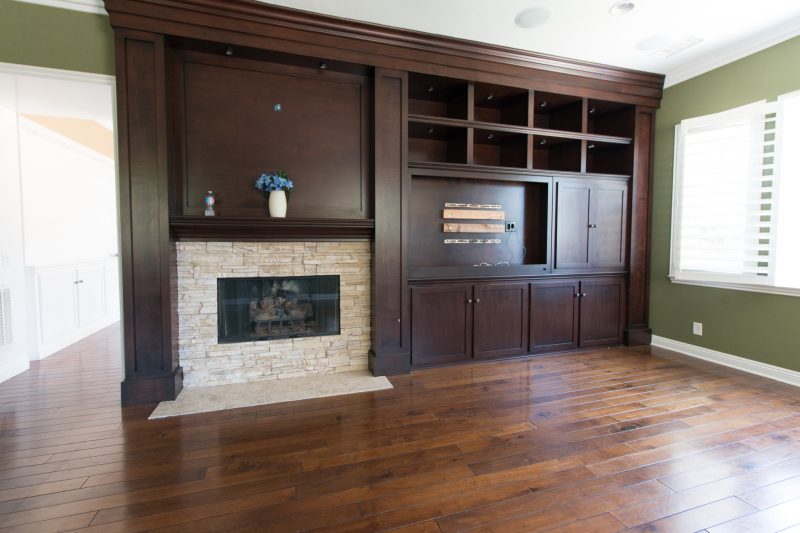 And while Earth tones are still the choice of many, we plan to lighten this up. We really adore all of the white woodwork in the front of the house and having the built in as well as the kitchen white will create a really cohesive look. I can't wait to get to the point where I can have fun styling that built-in.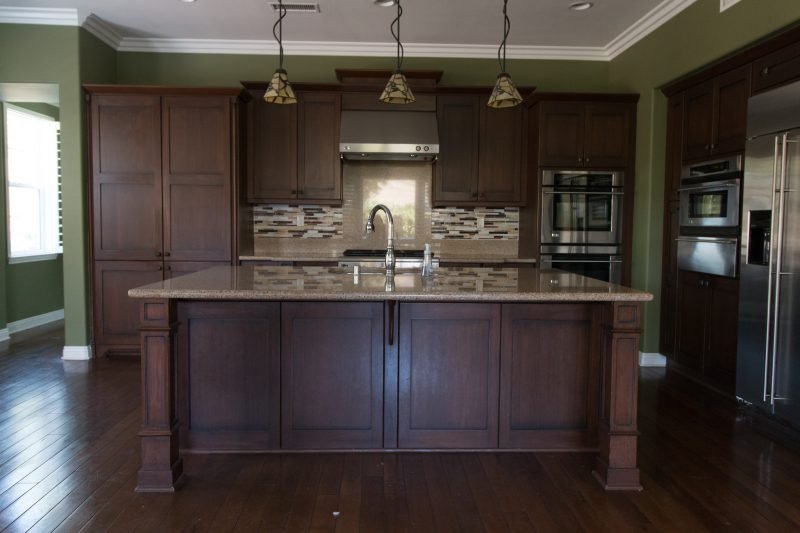 We have never had an island before so I may or may not be doing the happy dance around it! The granite counters are a warm taupe color and we will definitely keep those for now. Our list really just focuses on paint and lighting fixtures. Such easy changes that will make this space feel more like our style.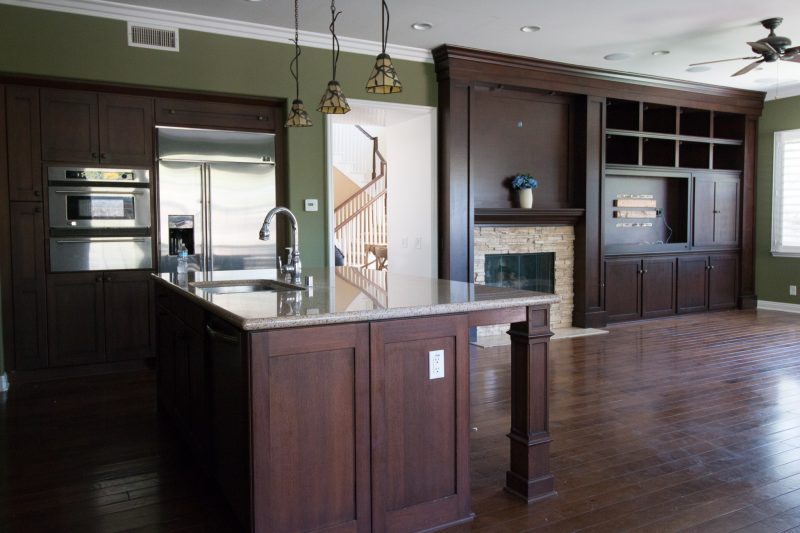 And here is another shot looking back. The floors are rather scratched up so any hints on that are greatly appreciated.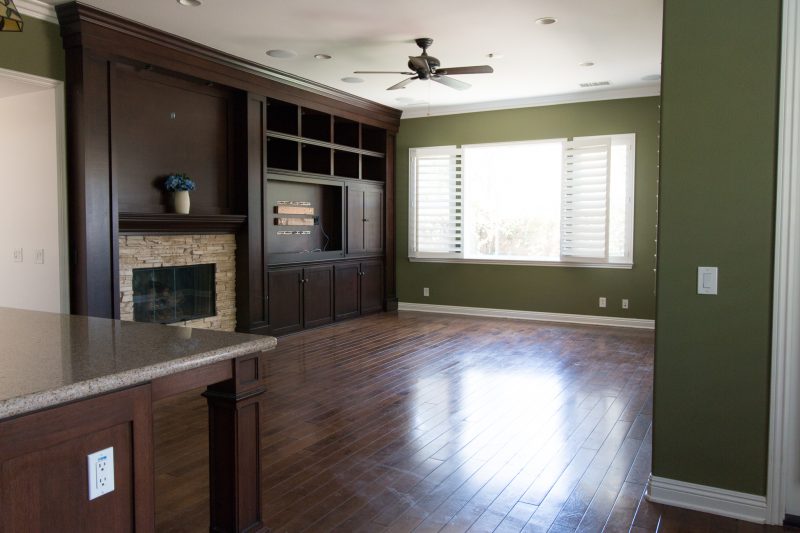 Can't wait to show you the progress we have already made. We took advantage of having time to have the house painted prior to moving in. I told my husband I could paint it myself and he nearly fell over. I suppose priming and painting the darker colors would have taken me longer than I thought. So stay tuned to see things brightened up a bit.
We couldn't be more excited about making this house our home. And as I said at the onset of this post, we promised the previous owners we would take good care of it and fill it with love and life just as they did.
*The story of how we found this house can be found here: We're Moving.