This is my favorite time of year. The temperatures are starting to cool off a bit and the evenings are still so mild. They lend themselves to eating outside. We are looking forward to hosing a small dinner party with a couple of families that are near and dear to us. I knew we would want to be outside so I shopped the house to pull together this Fall table.
FALL TABLE UNDER THE LIGHTS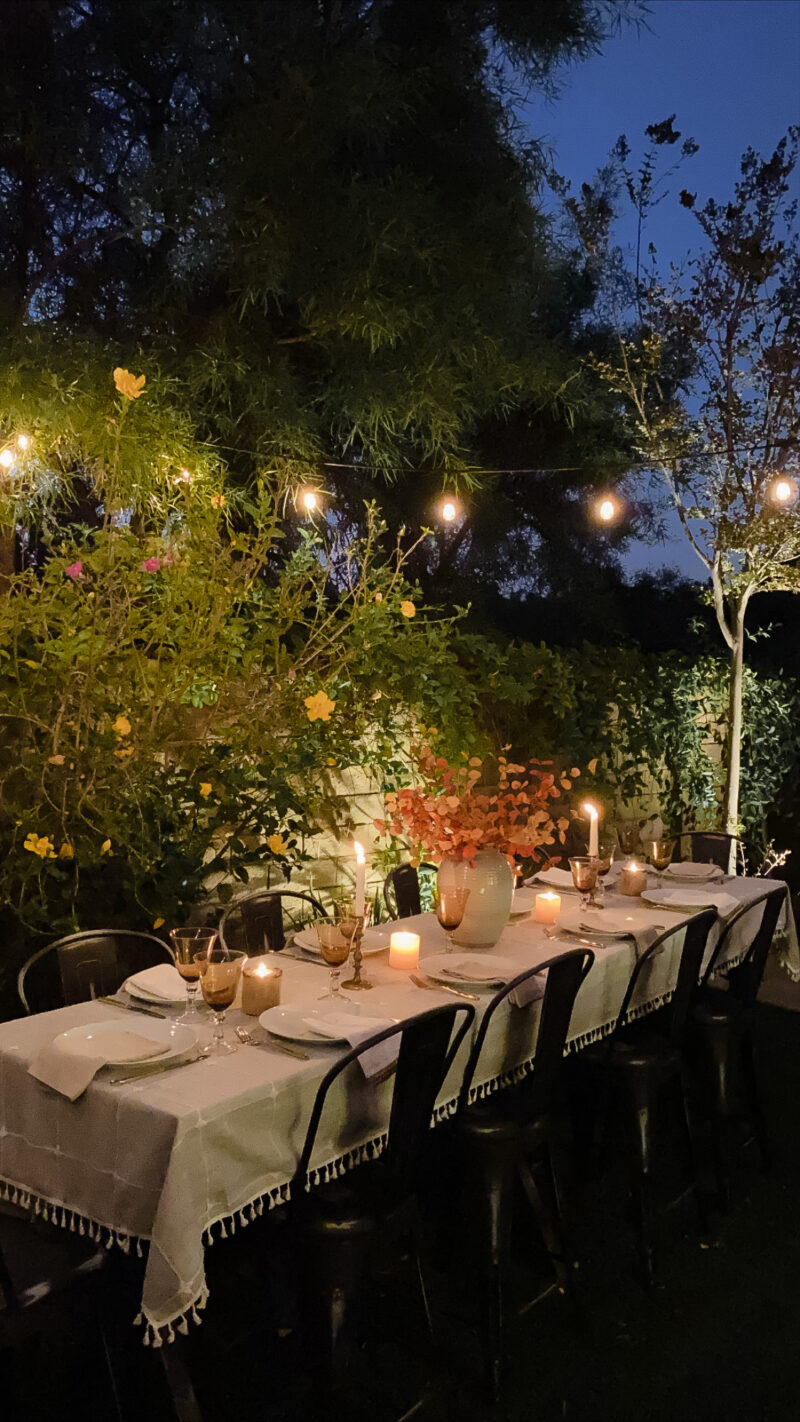 This spot takes on a different look at night and I love being able to dine by candlelight.
PIECES OF FAMILY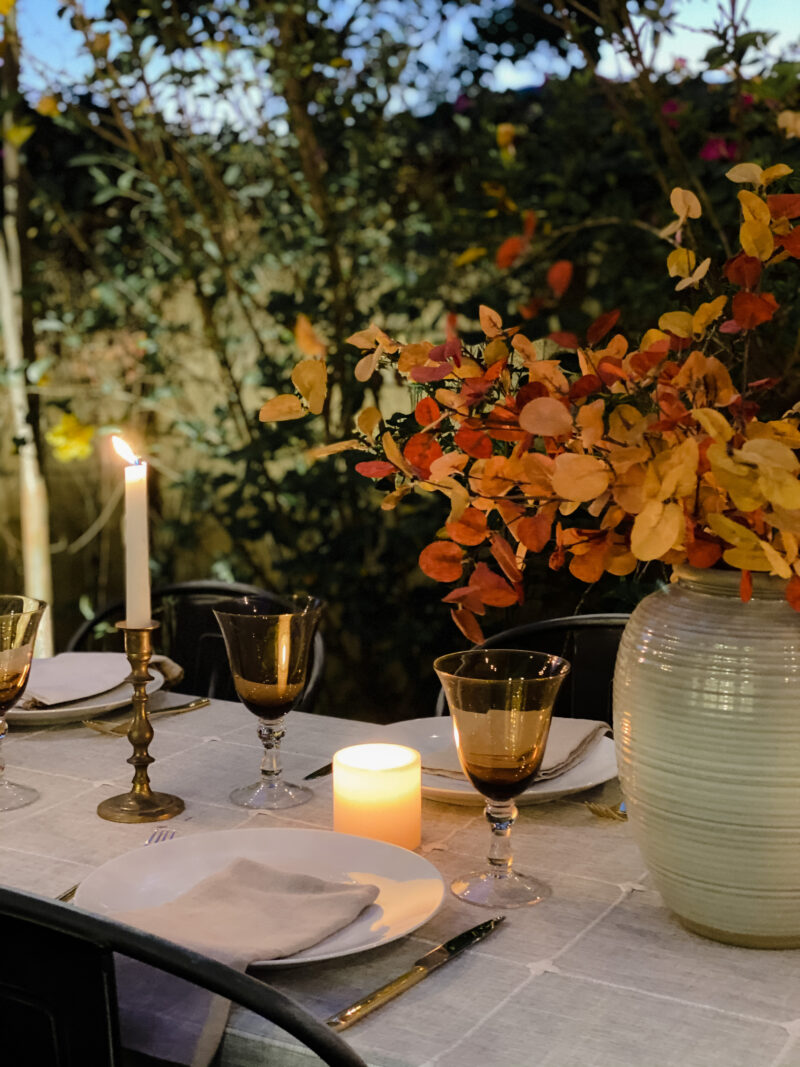 The brass candlesticks belonged to my mom and my sister gave me these bronze glasses years ago. I love to use them during these Fall months.
TABLE AND CHAIRS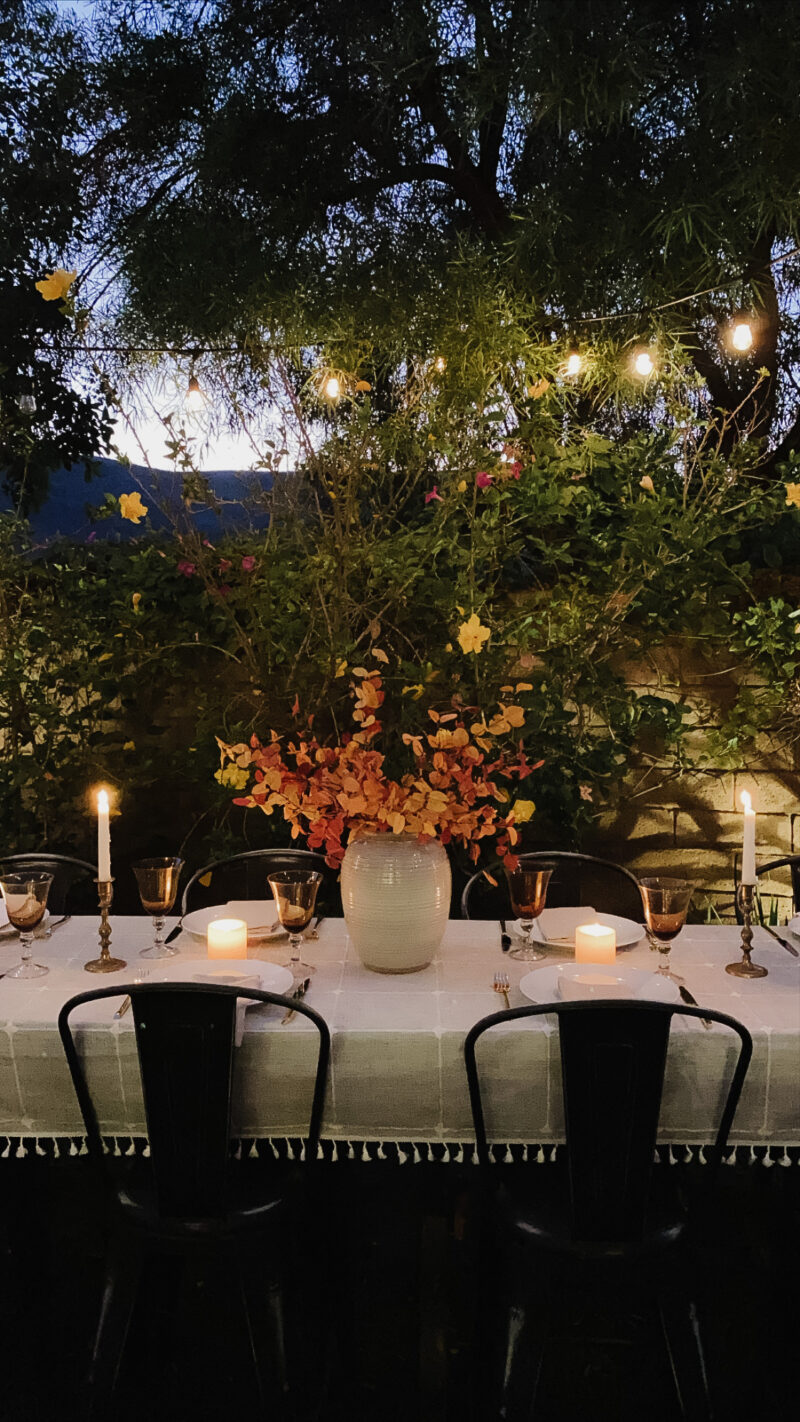 This table was one of the very first things we purchased after moving into this home. We were at a local fabric workroom looking at fabric and they happened to be selling their long table. It was a spot where they worked with clients and we snatched it up that very second. I'm sorry I don't have a source for you. The barstools are from a restaurant furniture company. We've had them outside in the direct sun and rain for over four years. While they are just now starting to show signs of rust here and there, they have been great for us.
THE FALL TABLE DETAILS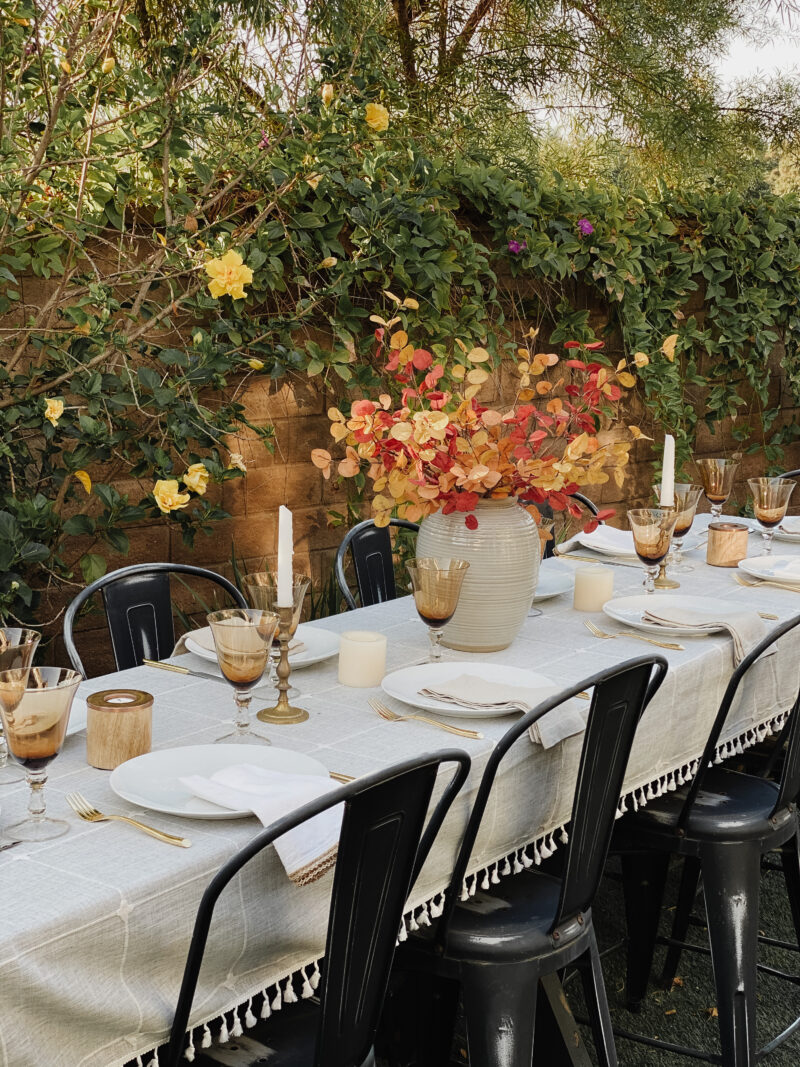 tablecloth | dishes | napkins | flatware | vase | stems
When we dine outside we rely on the lights overhead as well as candlelight. I like to make sure there is a candle every ten inches or so to avoid anyone feeling like it's too dark. Plus it adds so much warmth and charm. I don't mind mixing whichever candles we have.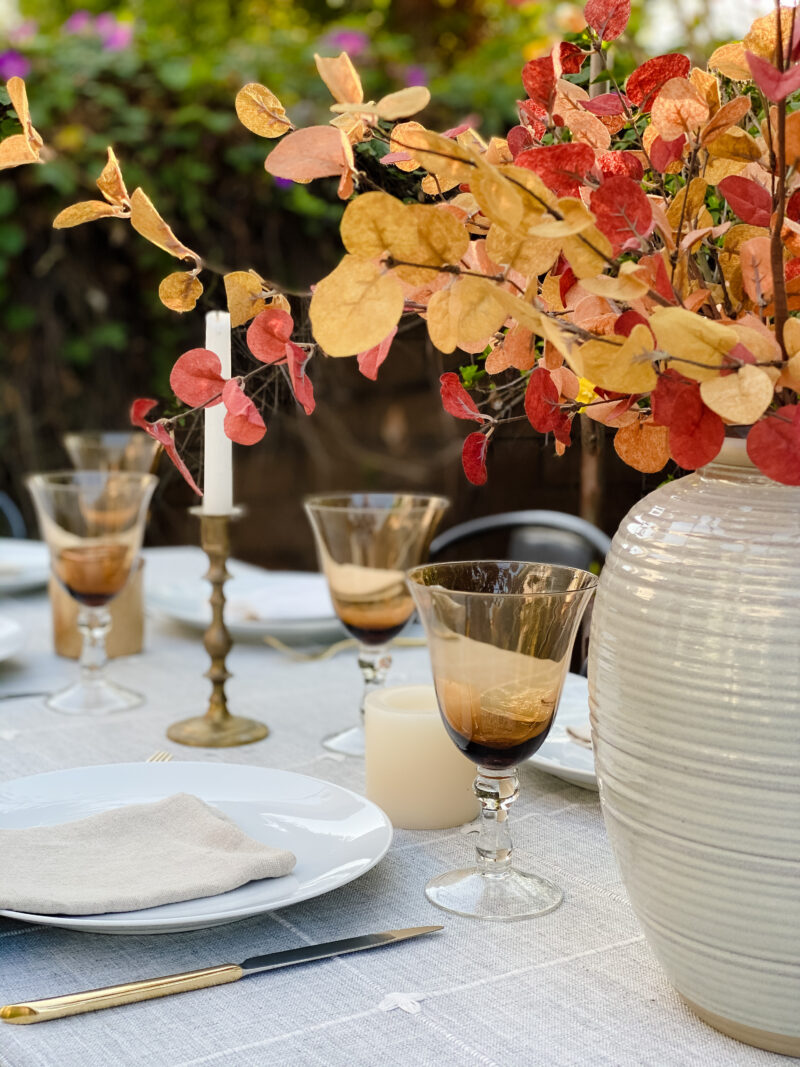 These fall stems were a great buy. I love that just one set fills the vase in a really pretty way. Each set comes with six stems. The colors are beautiful and the leaves have almost a felt like texture to them. They are very easy to work with.
THE TABLECLOTH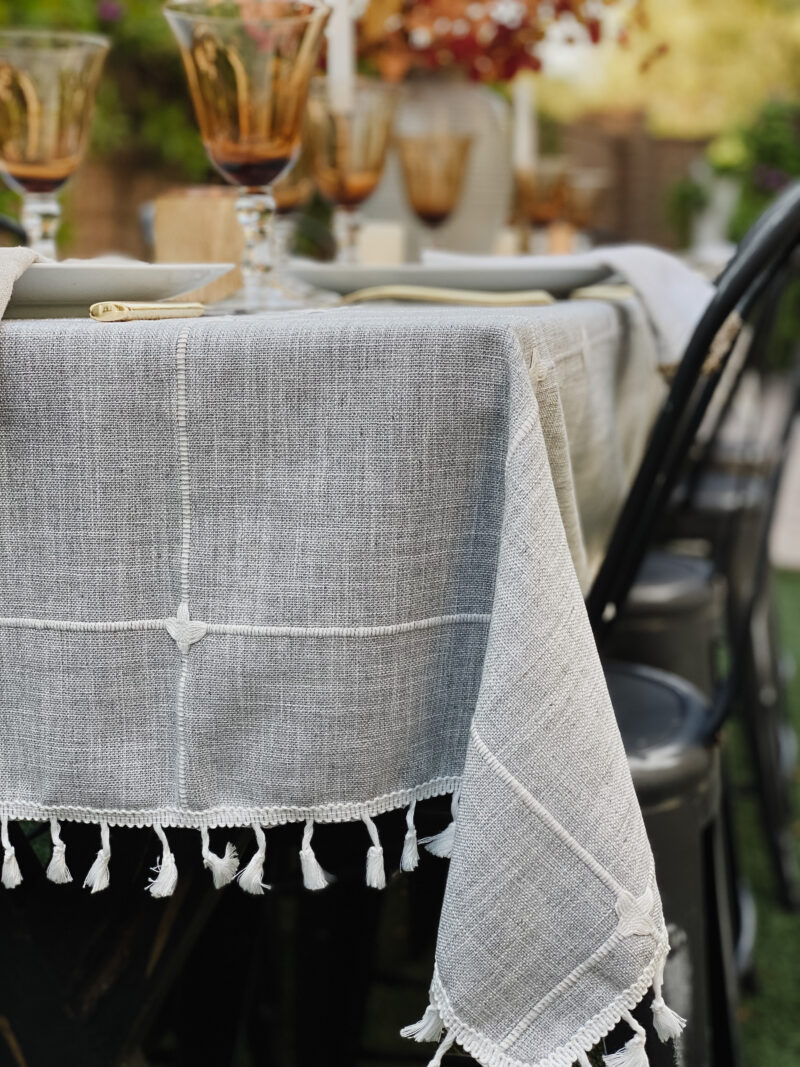 This is a really accurate representation of what the tablecloth looks like. I love that I didn't have to iron it. It's a substantial weight and the wrinkles fell out of it. It comes in so many sizes. We have always struggled finding one large enough to cover this table so we are excited to have found this.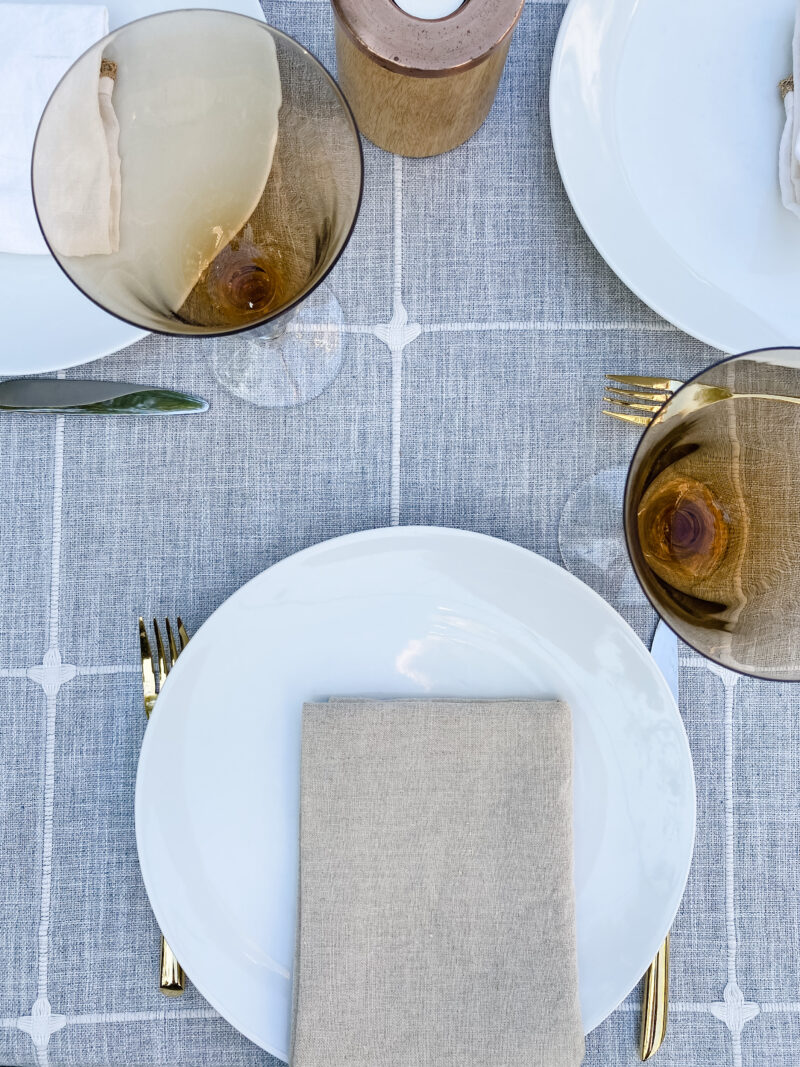 I only have six of these linen napkins so I mixed in a few white ones that we have.
THE FAMILY TABLE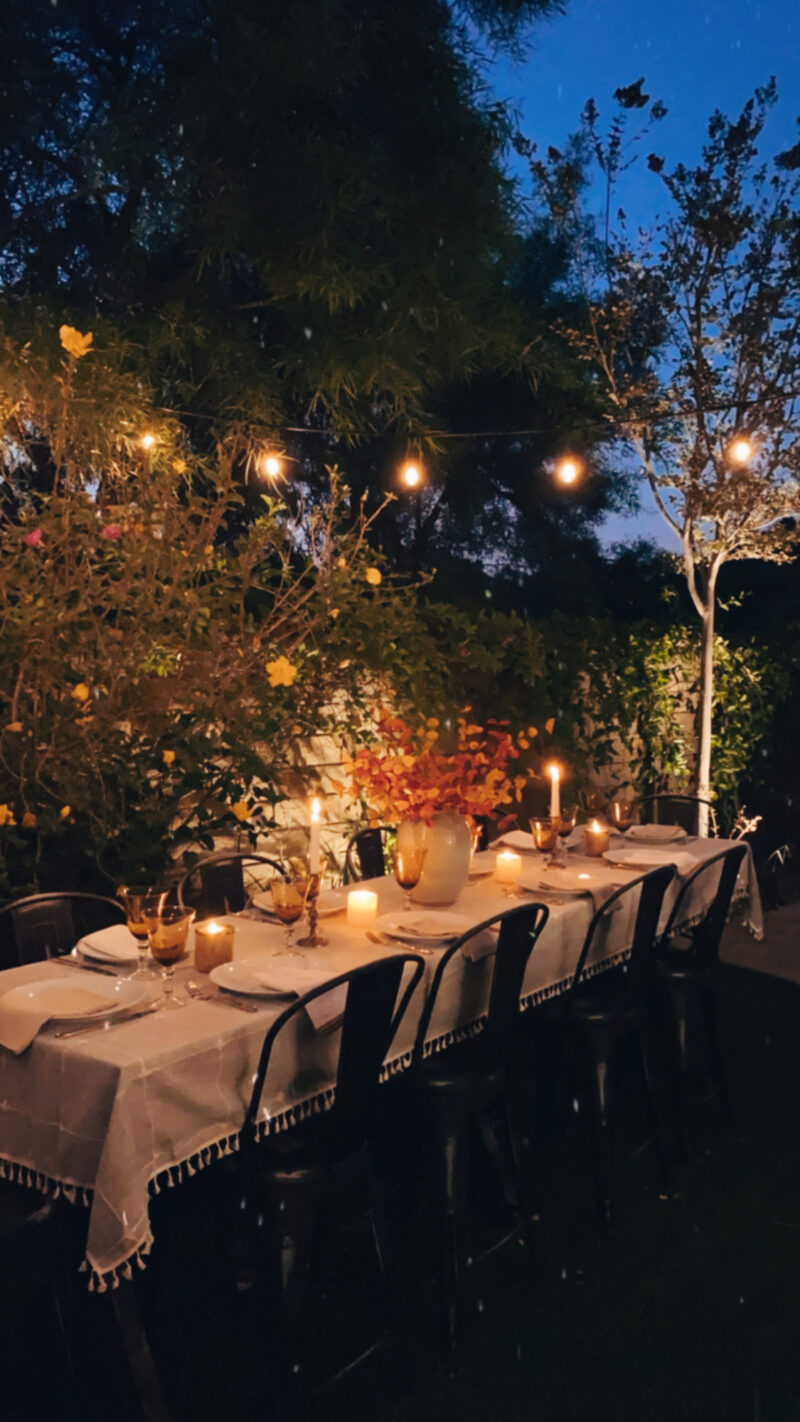 Growing up, sitting around the dinner table was something really special to my parents. Whether it was our family of five or a group of dear friends and extended family, it was time we valued and cherished. I hope my children grow up to want the same thing for their families. There is nothing better than sharing laughter, conversation and good food with people you love. Cheers to that.