Good morning. Happy to be back with another "Readers Weigh In" post. You all are brilliant and I am learning so much from you. With over 40 ways to save time, I know you'll stumble upon something you can incorporate in your own life. I've already adopted two of these ideas into my daily routine.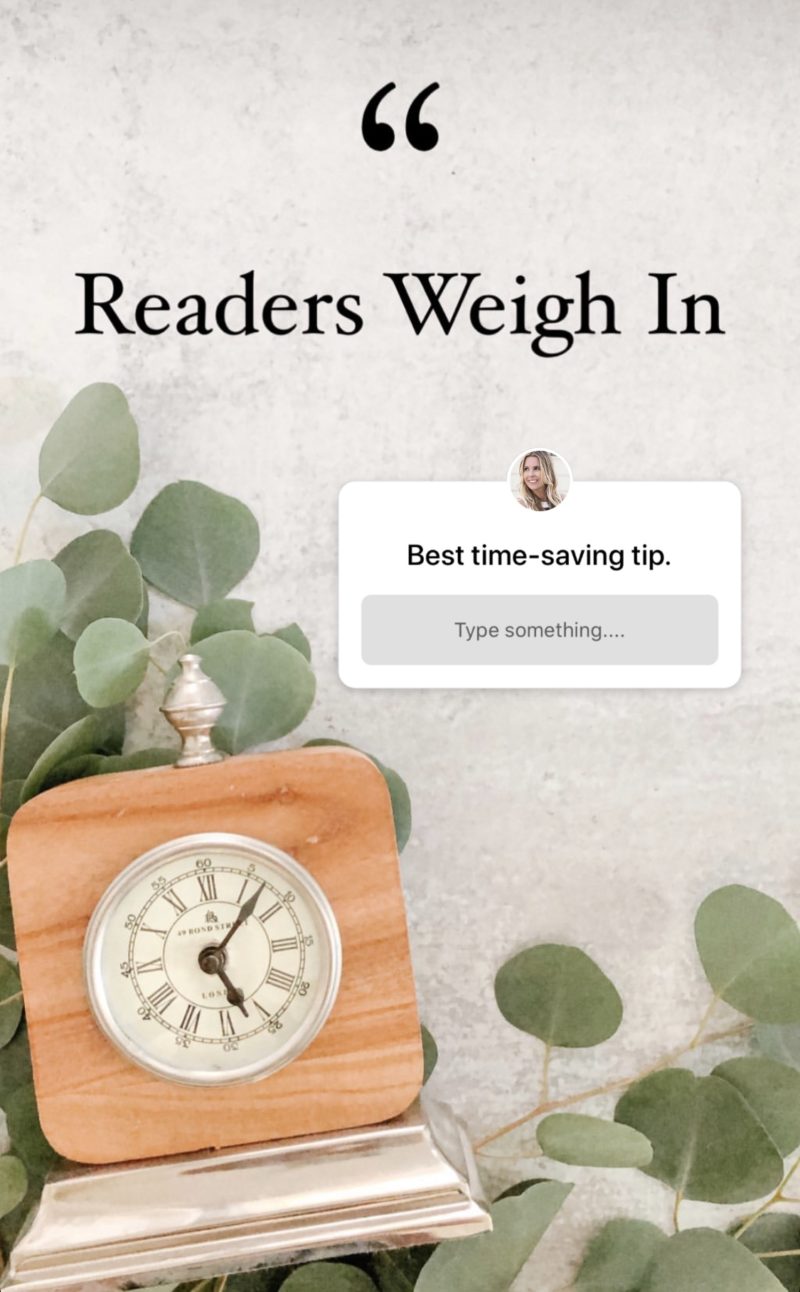 "Hide your phone for a few hours." – andso8806
"Any list app connected to Alexa. Easy to add items when I am cooking." – Betsyhasson
"I make all my kids PBJ sandwiches for the week on Sunday. Freeze, grab and go." – angbobby19
"Be careful how much time you spend on social media! " -cjlagasse
"Meal planning and batch cooking! A load of laundry a day, prep the night before anything you can." – natalierose_schmalz
"One small load of laundry every day." -alissaferry
"If it takes less than 1 minute to do, do it right away." -angplusthree
"Curbside grocery pickup." -jules1102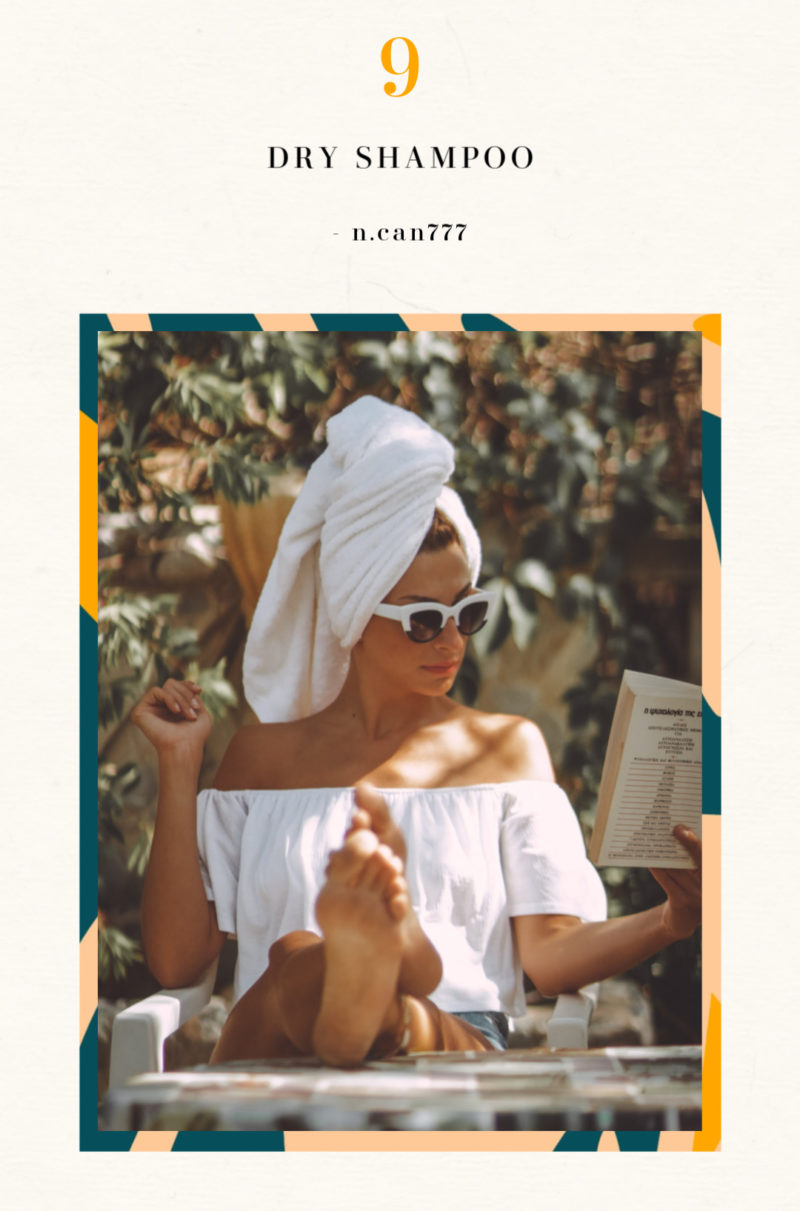 "Stay off your phone!" -kitskorner
"I organize my entire week on Sunday in one hour in my bulletjournal." -christin_seguad
"Batch your errands." – my_california_living
"Everyone for 15 minutes cleans and preps for the next day before bed." -alexmom17
"Buying frozen cauliflower rice instead of making your own." -mjarvis29
"Get all machines going while you are working." (washer, dishwahser, etc.). -katsalinas12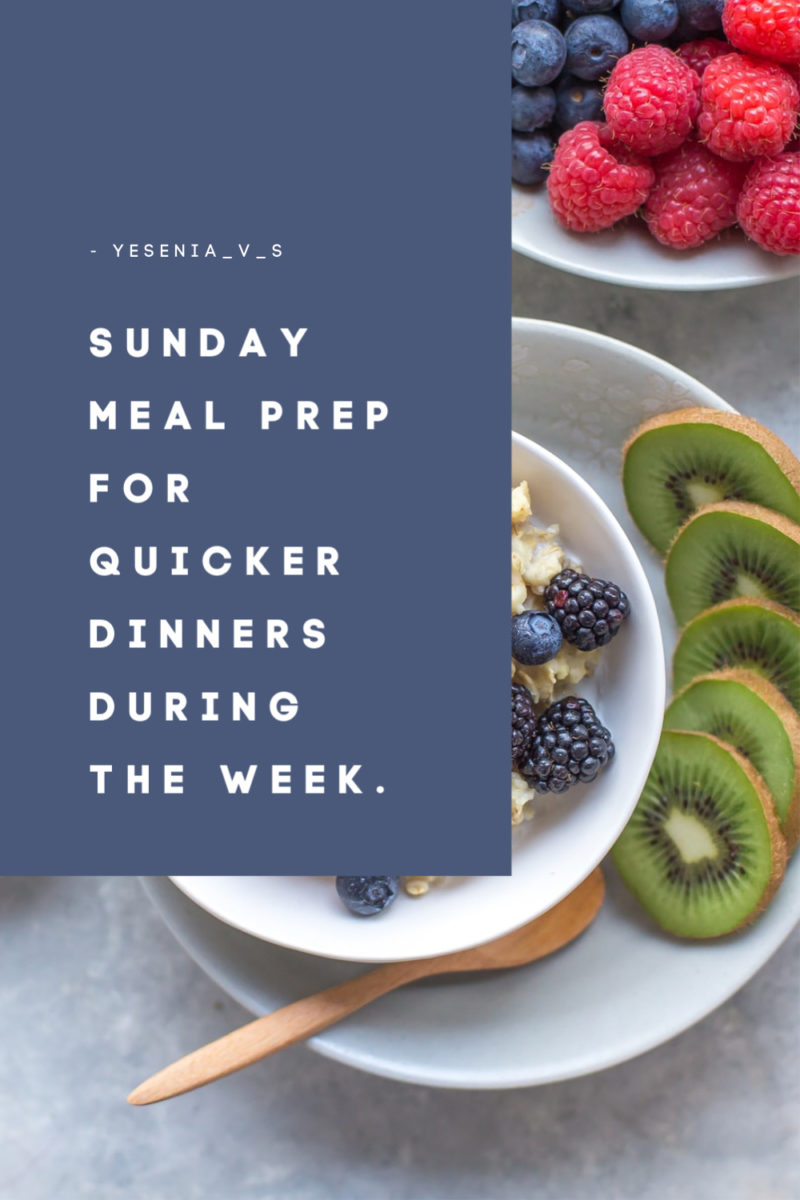 "Batch like tasks together. Do all your errands on one day." -krisluvshores
"For big holidays, set the table the day before." -whehlers
"When cleaning up the kitchen after dinner, I immediately put leftovers in lunch containers for the next day." – figuerasfamily
"I call my kids/friends on my way home from work to catch up." -difit23
"Each Sunday evening, my son picks out his clothes for the entire week. Easy mornings!" -figuerasfamily
"Stay off social media." – simplylkjblog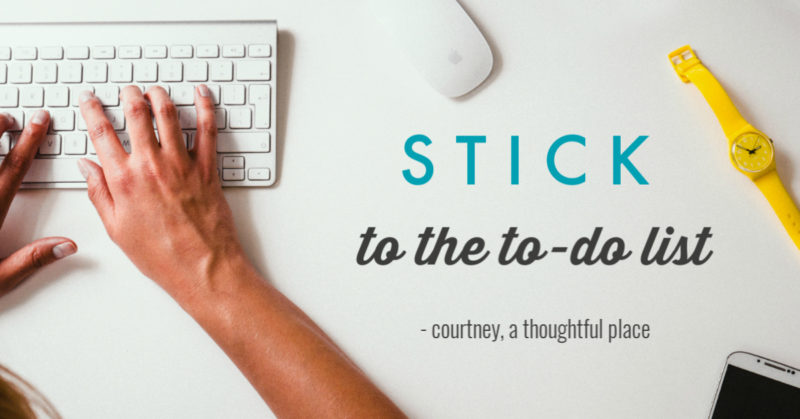 This has been a huge one for me. I have a notepad next to my laptop. As soon as I sit down I make the to-list of things I need to accomplish while online and I work my way through the list. It has saved me so much time and keeps me on track.
"Ordering groceries for pick up." – alpowledge
"Prepping things the night before. Lunches, outfits, etc." – haleykate21
"Doing chores around the house on my lunch break." -jaimeepriode
"Always having a travel toiletry bag packed. Just add a cinched makeup back on top." – cjeremy15
"Get up earlier to get more done." – cas101112
"Make ahead Christmas morning casserole." – carleymill2146
"Food prep one day a week to save on cooking time on week nights when you're crazy busy." -kevans328
"Instacart or other gorcery/delivery pick up service. Also a great way to save money." – klaaslane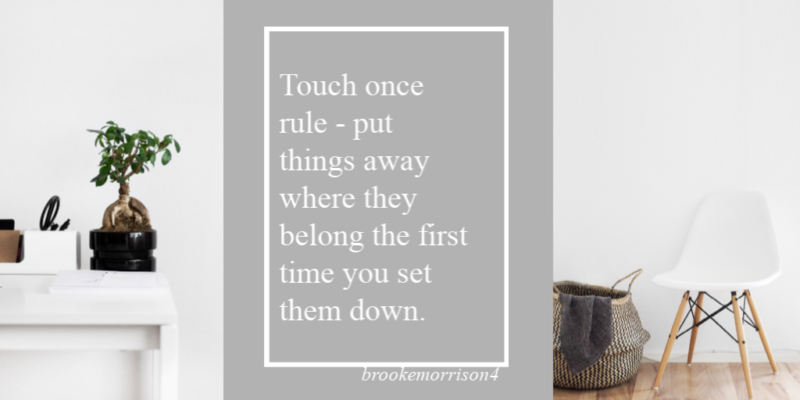 "My daily planner." – nana94wright
"Set a timer for 20 minutes every morning before you leave the house. Use the time to do chores." – saoruns
"Frozen crockpot meals." -kellijoy1203
"Watch IG stories while getting ready . . . or sometimes I watch my Netflix shows." – bchutch
"Use timers on washer and dishwasher so the next to-do is waiting for you instead of you waiting for it." – melanie_lape
"Plan ahead. It seems obvious, but always surprised how many people don't do this." -aealbrecht_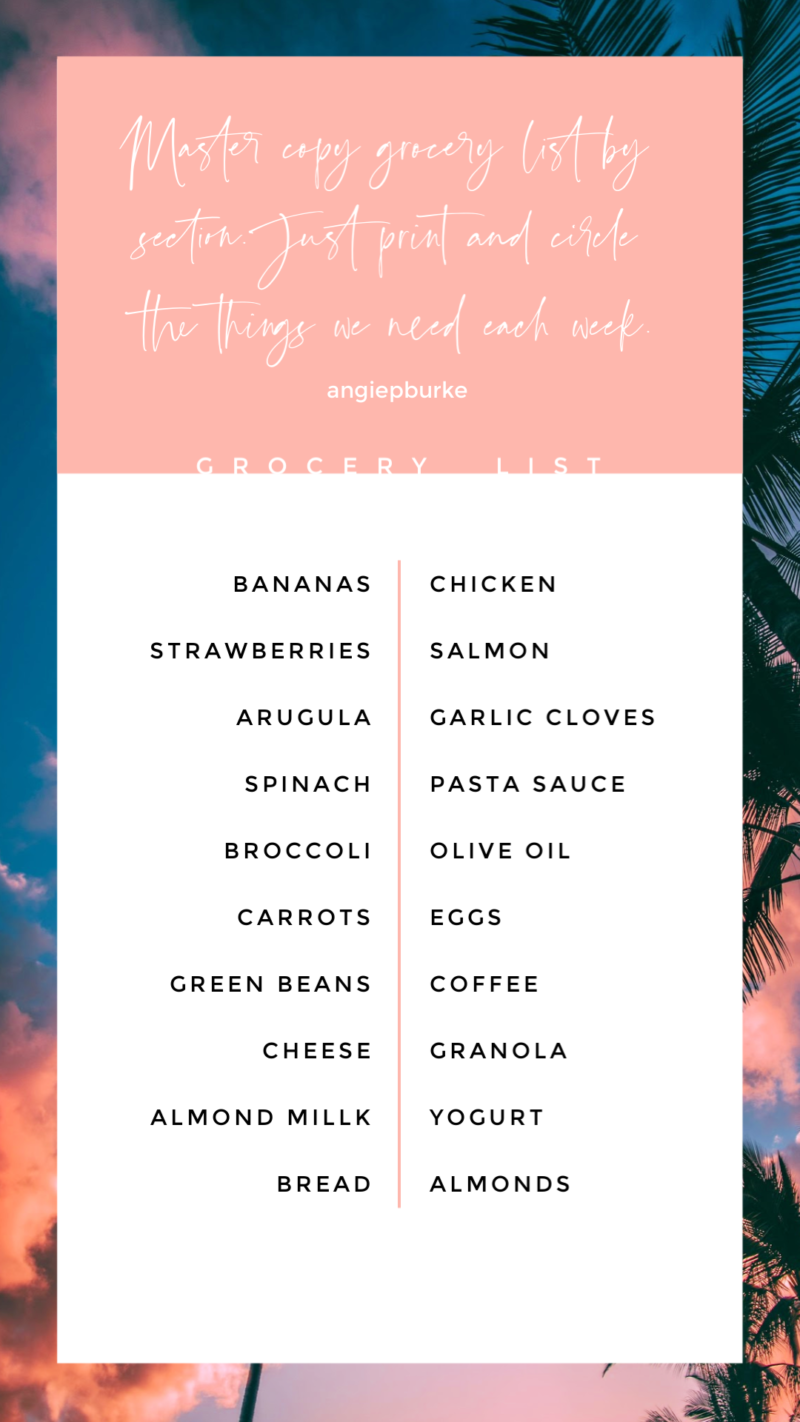 "Pack lunches when wrapping up leftovers." – tracywartman
"Clean as you go – for everything. Then you don't have a huge mess/pile to deal with later. "- fitz_and_frannie
"Audio books! Can drive and listen. Clean and listen. It's the best! "- bchutch
"Hello air fryer! Saves cook and clean up time. "- kicksncotton
"Be organized. Don't put something off that can be accomplished in less than five minutes." – luckyjthompson77
"I order as much as I can online. Then have it delivered or I pick it up if it's local." – aninspiringhome
Thank you to everyone who took a moment from their day to help us all save some time. I am already working on my master grocery list (love this idea) to print and I am going to try start listening to more podcasts or audio books as I do chores around the house. Excellent ideas.
Looking forward to continuing this series with all of you. I feel like it's our chance to sit and have coffee and share ideas. Did you miss the first one? No problem. Get caught up below.