*This post is sponsored by Walmart.
Good morning. I'm excited to be sharing a simple and clean salad idea with you today. This Roasted Tomato & Chicken Tender Salad has quite the back story but it has become one of our go-to quick and easy meals on busy nights. I've partnered with Walmart to share more about Walmart+ . In fact everything needed to make this salad was delivered to my doorstep for free ($35 order min. Restrictions apply.). It doesn't get much better than that.
KEEPING IT FRESH & CLEAN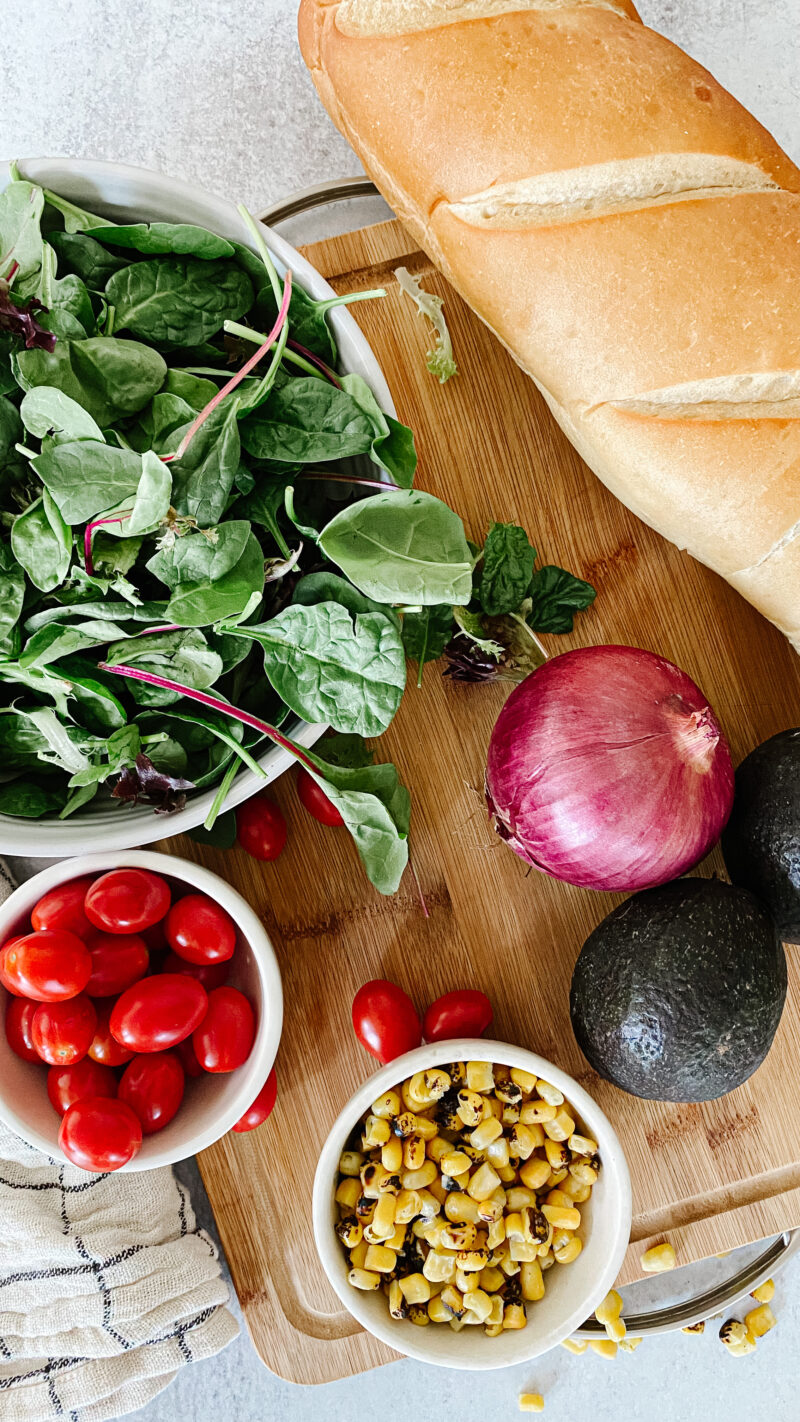 With the exception of the yummy French bread, this meal is as clean as it gets. And the secret ingredient is what makes this so quick and easy. A couple of months ago my daughter and I were flying out to California. The window between picking her up from school and getting to the airport was super tight. I realized I had chicken tenders in the freezer but nothing fresh in the fridge.
But because I have the Walmart+ membership, I could have it all delivered to my door for free at the same prices as in-store. If you know me well, you know I have this thing about eating a really healthy meal prior to getting on a plane. I just want everyone to have a fully tummy and have eaten something substantial. That is when the Roasted Tomato and Chicken Tender Salad was born.
SOME OF OUR FAVORITES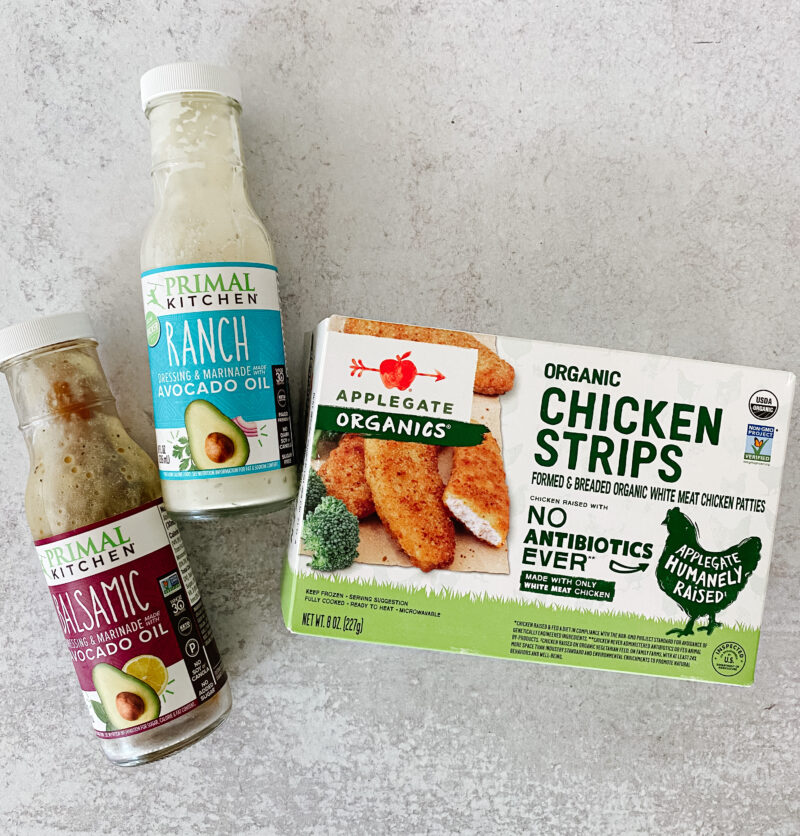 Did you know Walmart carries both Applegate and Primal Kitchen? These are our absolute favorites and the chicken tenders are delicious. No yucky ingredients. Of course making this salad with home cooked chicken is ideal, but this little hack is what makes it so quick and easy on a busy weeknight. It's my secret weapon. You can use either salad dressing (my family is split half and half between these two).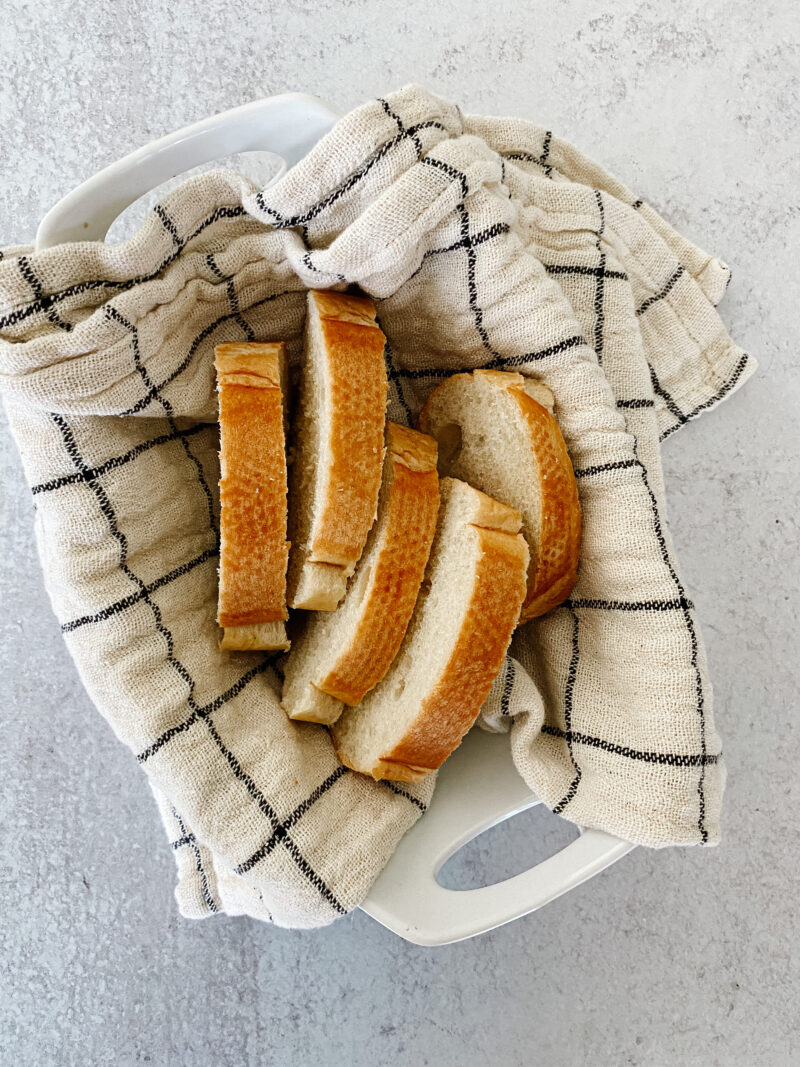 The kids love a good piece of French bread or garlic toast. So I either serve it up just like this or place it under the broiler. More on that below. This serving bowl has been one of our favorites. I actually had this delivered the day after we moved in. Walmart+ was a lifesaver when our moving truck had not yet arrived.
ROASTED TOMATOES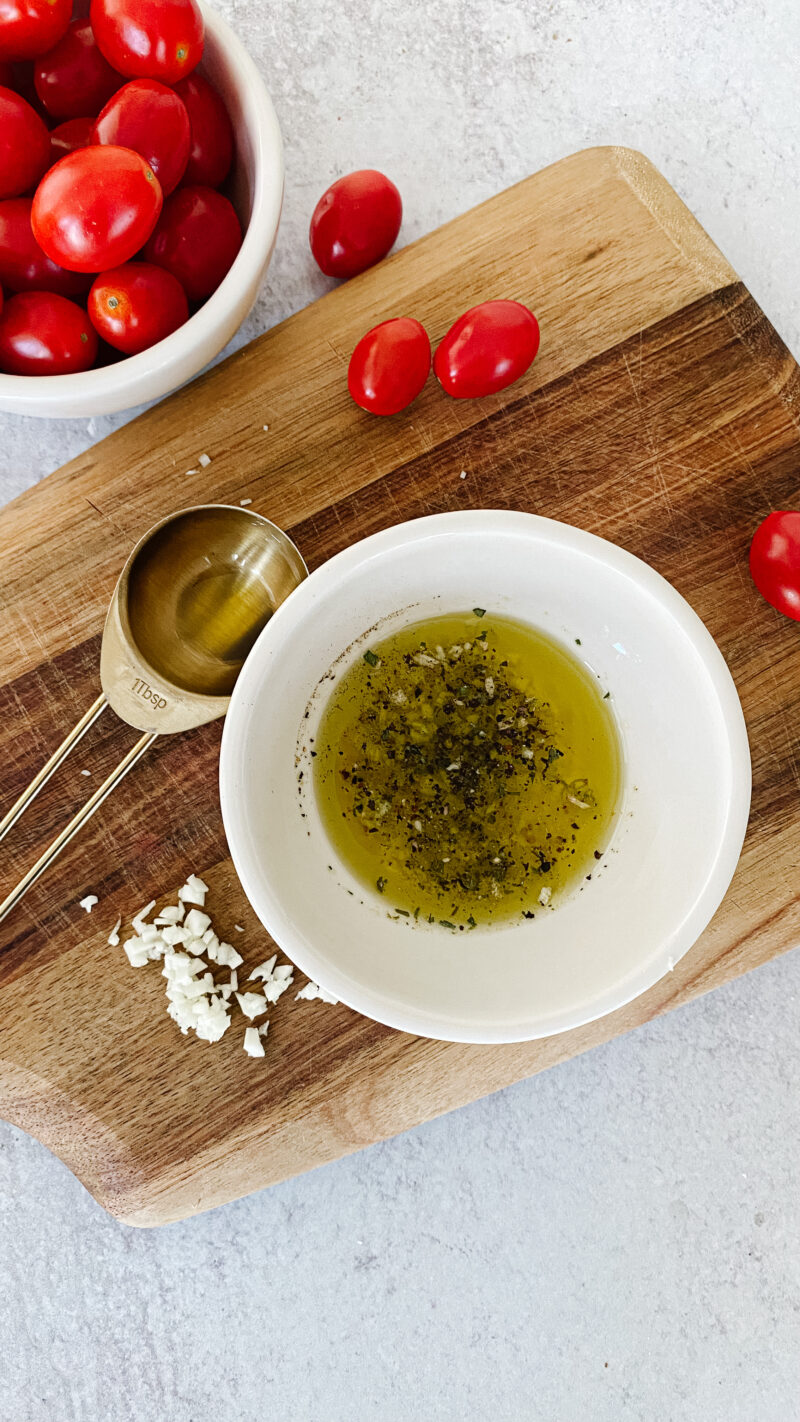 Besides giving everything a quick chop, it takes just about 25 minutes to roast the tomatoes and it's well worth it. I mix up the olive oil, salt, pepper, garlic, and Italian seasonings in a bowl.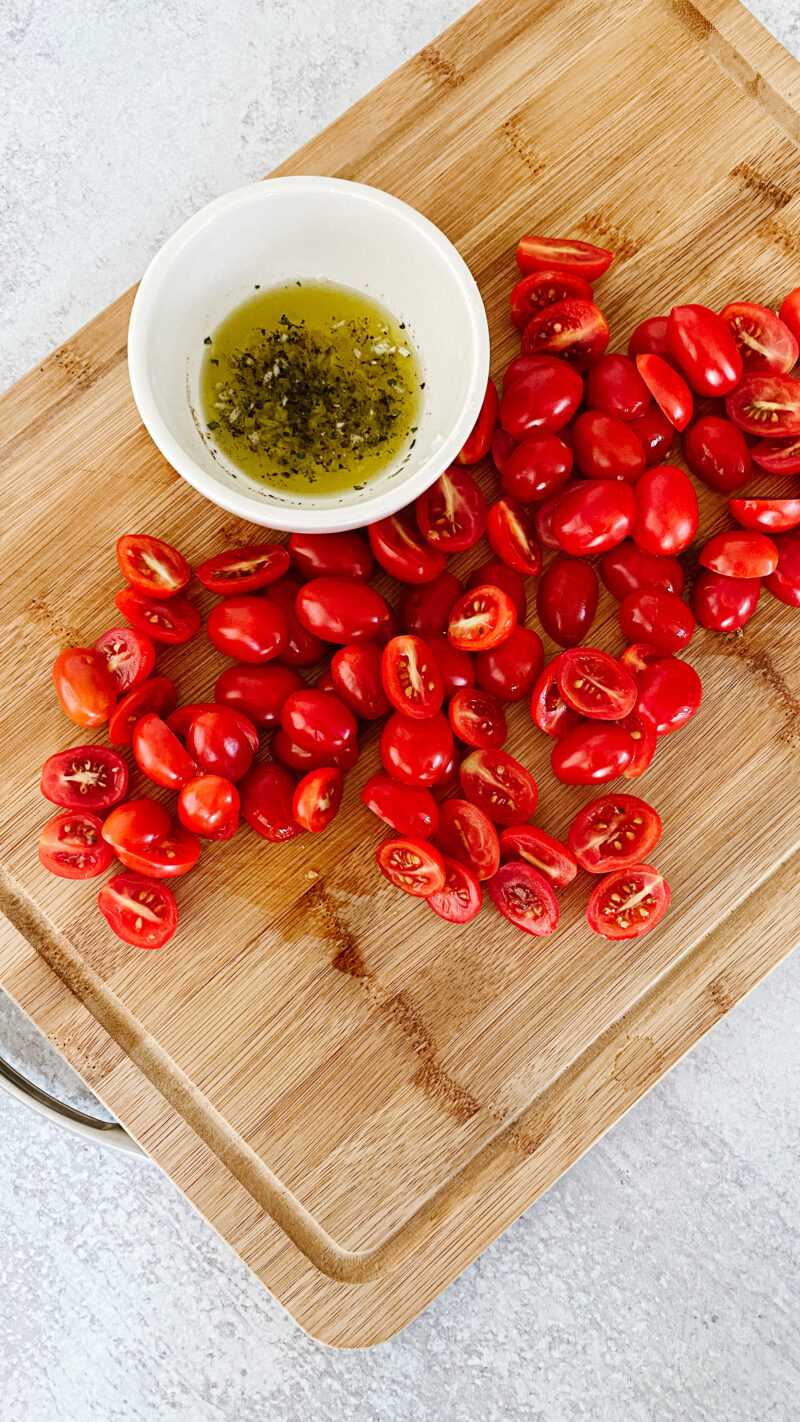 You can roast them whole, but I prefer to cut them lengthwise. I think they are easier to eat as well. Once you mix them with the oil and spices, spread them out on a baking sheet. Roast for about 20-25 minutes. We'v had this cutting board for quite some time and use it daily.
ADD THE GARLIC TOAST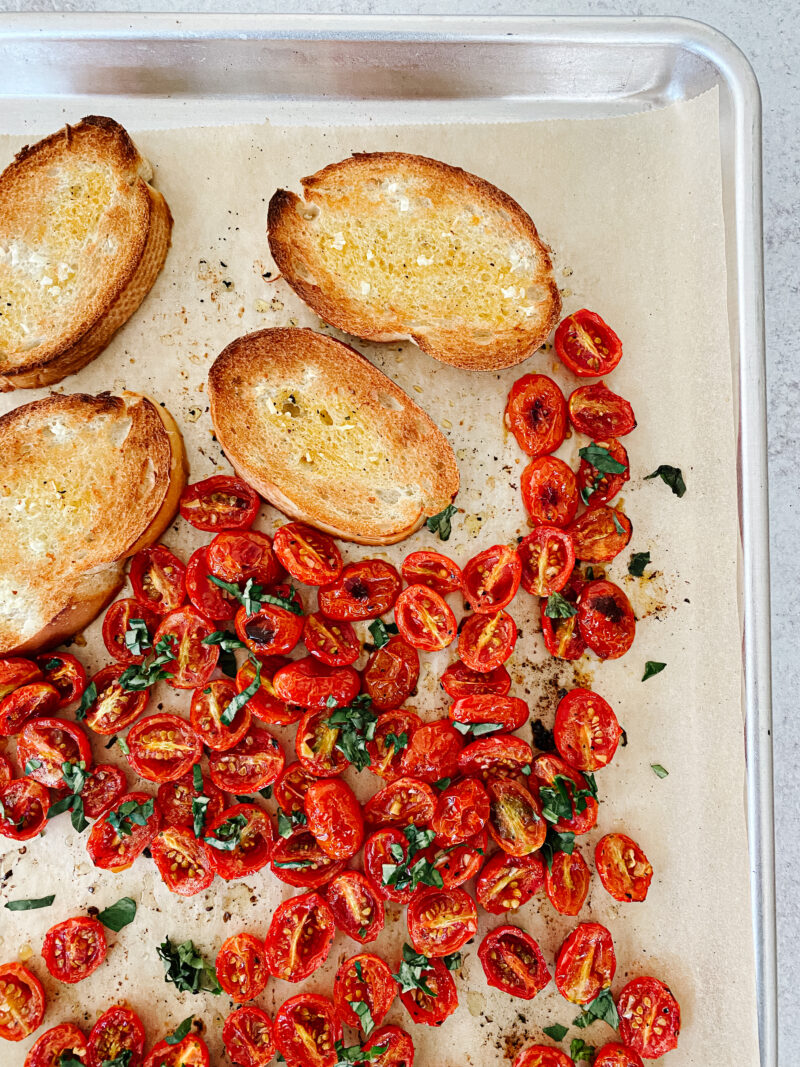 When they are done, switch your oven to broil and add the garlic bread to the sheet pan ( I just brush on some of the garlic oil I used for the tomatoes). Broil until nice and brown. Once you take the pan out, you can add fresh herbs to the tomatoes but you certainly don't need them. I add fresh basil if we have it on hand.
Tip: Leftover roasted tomatoes are awesome on top of the garlic toast as a snack the following day. I just reheat both the tomatoes and toast in the air fryer. So delicious. Also great as an appetizer.
HEAT THE CHICKEN AND SERVE IT UP
Follow instructions on the box for the chicken tenders. I like to put them in the air fryer for just a couple of minutes once they are cooked to crisp them up.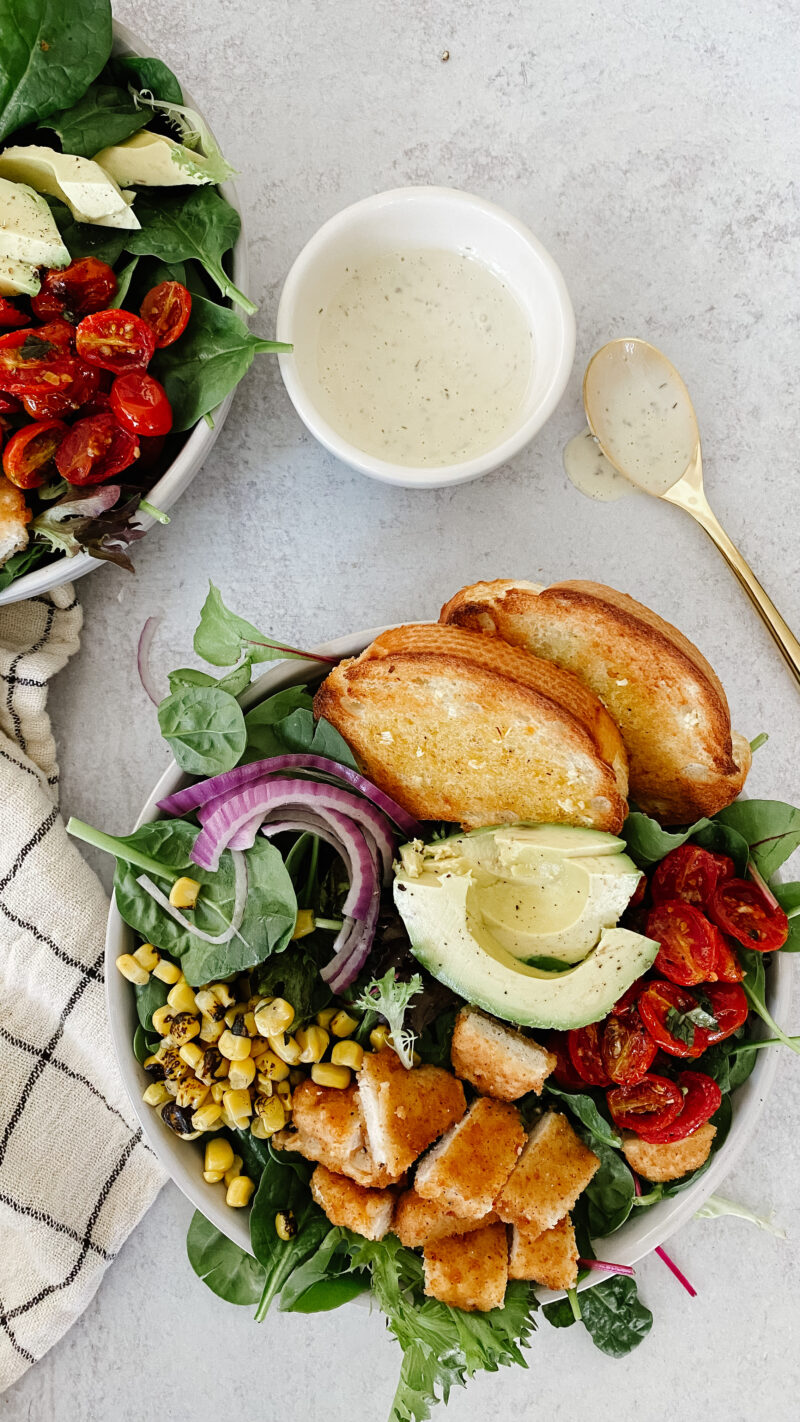 Two of us love the ranch dressing and two of us love the balsamic on this. Truly you can use any of your favorite dressings. I also like to make this for my daughter and her friends when they come for sleepovers.
Roasted Tomato and Chicken Tender Salad
quick and clean for a busy weeknight dinner
Ingredients
1

large container

organic mixed greens

1

small

red oinion

2

ripe

avocados

1

package

chicken tenders (may need more than one box)

1

bottle

sald dressing (your favorite)

1

carton

cherry tomatoes, halved

1

cup

roasted corn

3

tbsp

olive oil

2

cloves

garlic, minced

1

tsp

italian seasoning

1/2

tbsp

copped fresh basil, optional
Instructions
mix olive oil, minced garlic, Italian seasoning, salt and pepper to taste in a small bowl

cut tomatoes in half and coat in olive oil mixture (reserve 1 tbsp for bread)

slice French bread and use reserved olive oil mixture on top

roast tomatoes for about 20 minutes or until done

swtich oven to broil and add the garlic bread, heat until lightly browned

add fresh basil to tomatoes if desired

while tomatoes are roasting, chop salad ingredients and heat chicken

optional: heat chicken in the air fryer to make it crispy

assemble salad and enjoy (best served with warm chicken and warm garlic toast)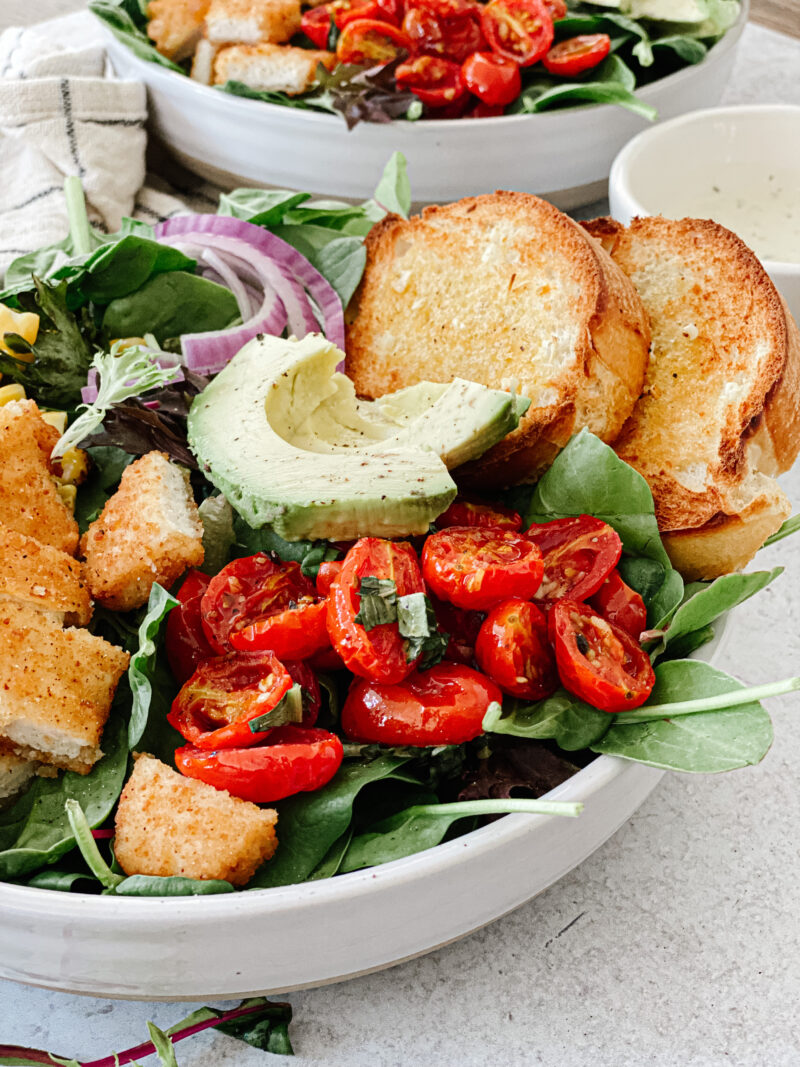 Highly recommend these bowls. They are substantial and heavy and a great option for salads and poke bowls. We prefer having a large, shallow bowl so all of the good stuff doesn't sink to the bottom. Anyone else? Great for pasta night, too.
Walmart+ is a membership by Walmart that helps you save more time & money.
Free delivery of fresh groceries & more at the same low prices as in-store. ($35 order min. Restrictions apply.)
Free shipping, no order minimum. (Excludes most Marketplace items, location & freight surcharges.)
Early access to deals. (Not available to trial members, while supplies last.)
Member prices on fuel.
Mobile scan & go.
NEW: 6 free months of Spotify Premium- $59 value! (Not available to W+ trial members or Spotify users who have already tried Premium.)
Free 30 day trial. After the trial, Walmart+ is $12.95/month or $98/year.
CHICKEN TENDER SALAD IS SERVED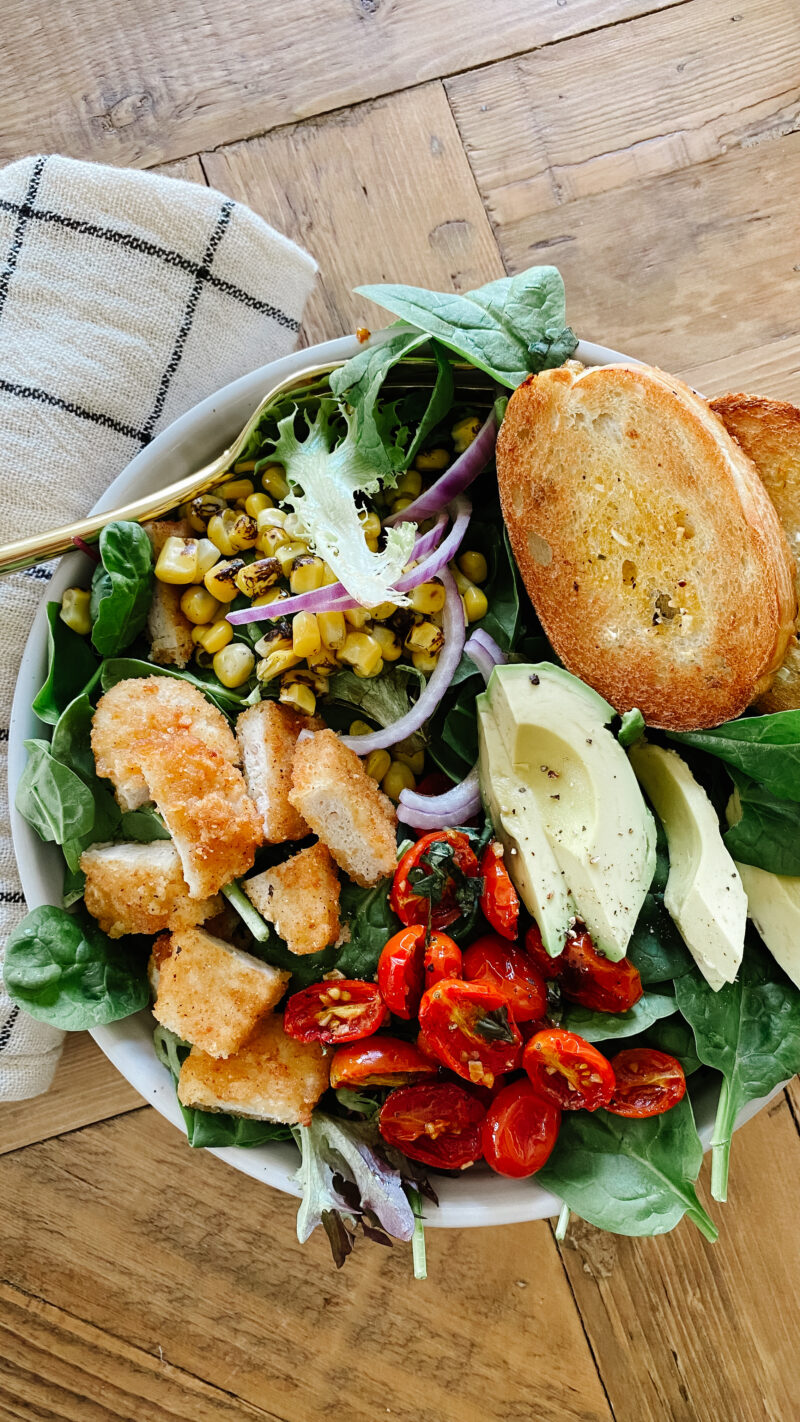 So there you have it. Our semi-homemade yummy Roasted Tomato and Chicken Tender Salad. The chicken tender hack can be our little secret. Let me know if you give it a try. If you are looking for a healthy dessert, we love this chocolate and banana nice cream cups.