This morning was such a gift. We actually slept in. There were loud thunder storms and rain that kept me up but sleeping until 8:00 am was a once in a blue moon type of happening. So rare and much appreciated. One of my dear friends was just lamenting that her wardrobe lacks cute tops. I hear that a lot and think it's because you hang on to your jeans and staples for quite some time, but need something fresh to wear on top. Today I rounded up 10 tops and 10 sweaters that are all adorable. Hopefully something catches your eye to give your Fall wardrobe the jumpstart it needs.
TEN DARLING TOPS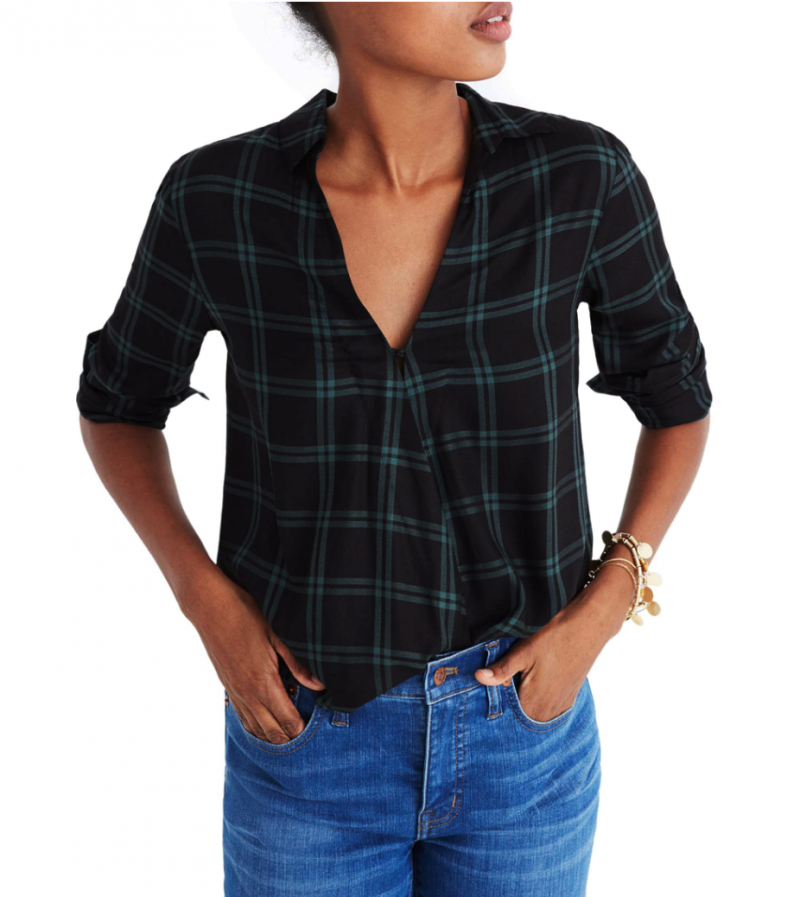 Love this cute plaid top. It's a modern take on the button down and this color combo is preppy perfection.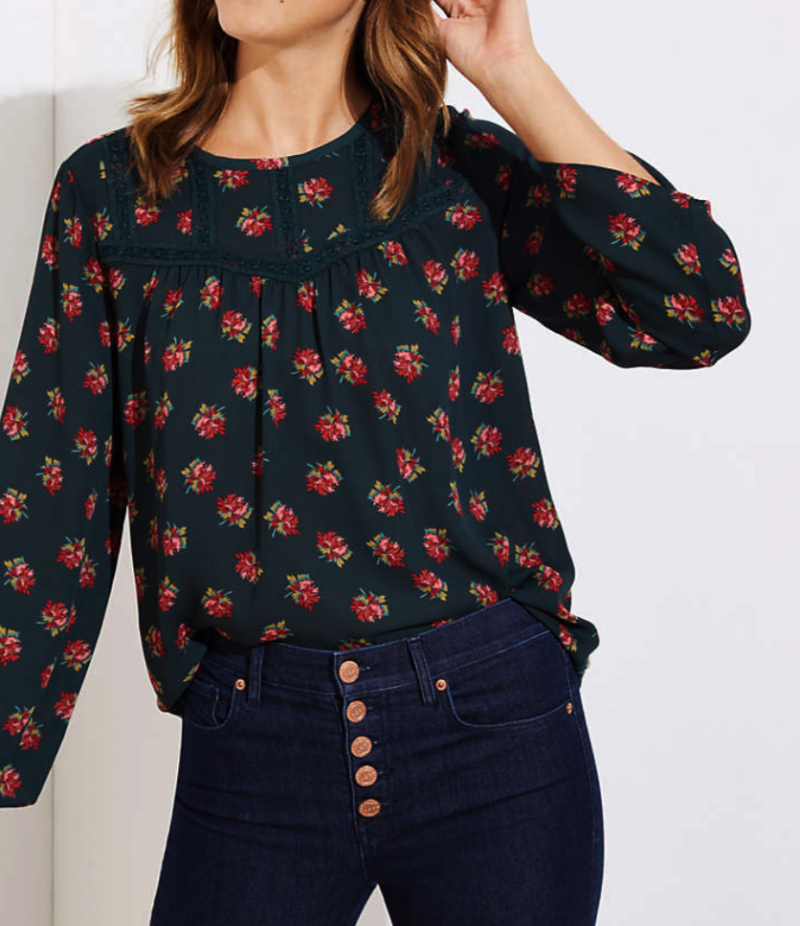 The lace detail with this print make this top stand out. It's perfect for this time of year and the warm colors make a statement.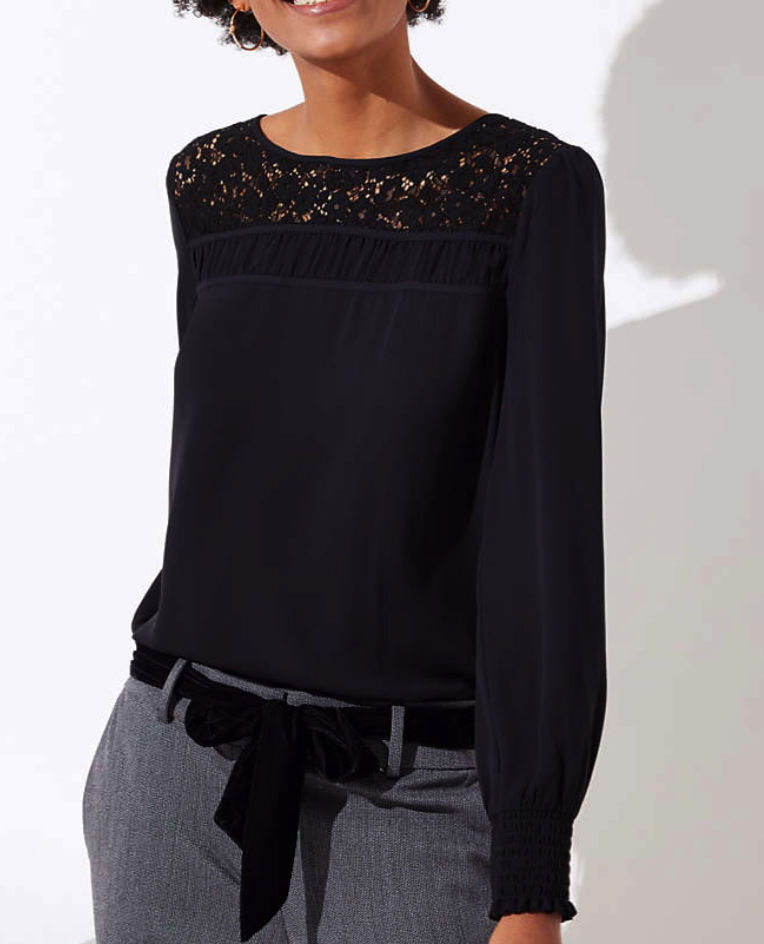 It doesn't get any better than this if you are looking for a beautiful holiday blouse. This is gorgeous. And great with any type of skirt or pant.
Tops are a thumbs up in my book if there is something unique about them. Adore these sleeves. So feminine and pretty.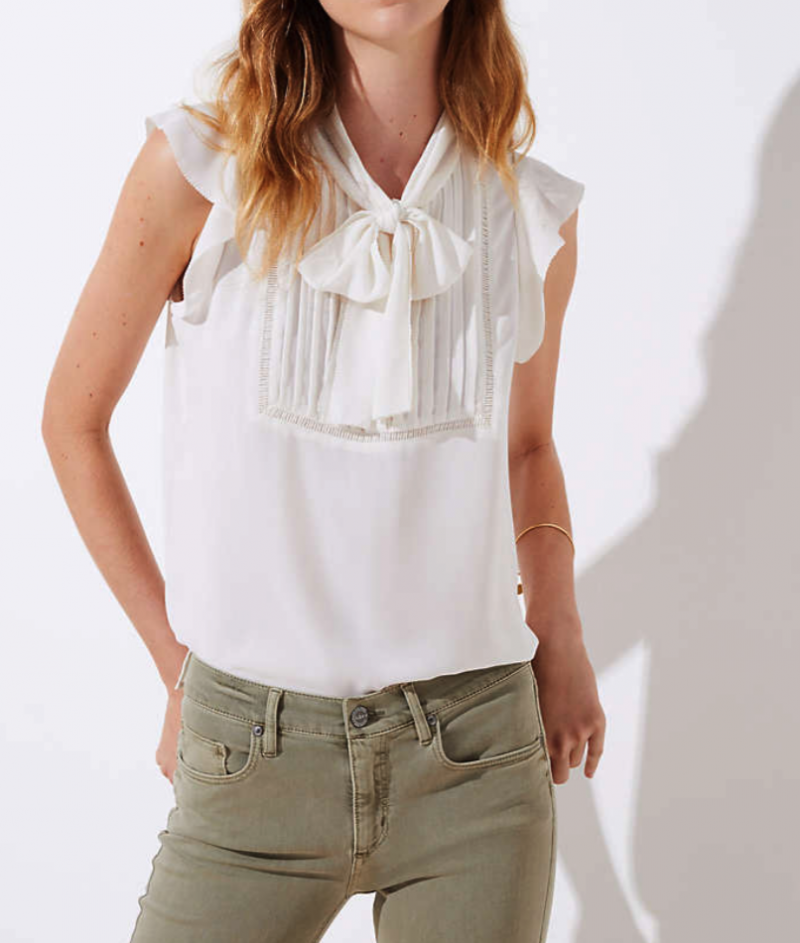 You already know I love this top. I have worn it too many times to count. My family can attest to that. Looks awesome alone or with a cardigan or jacket. Darling with a blazer, too. Good top, girls.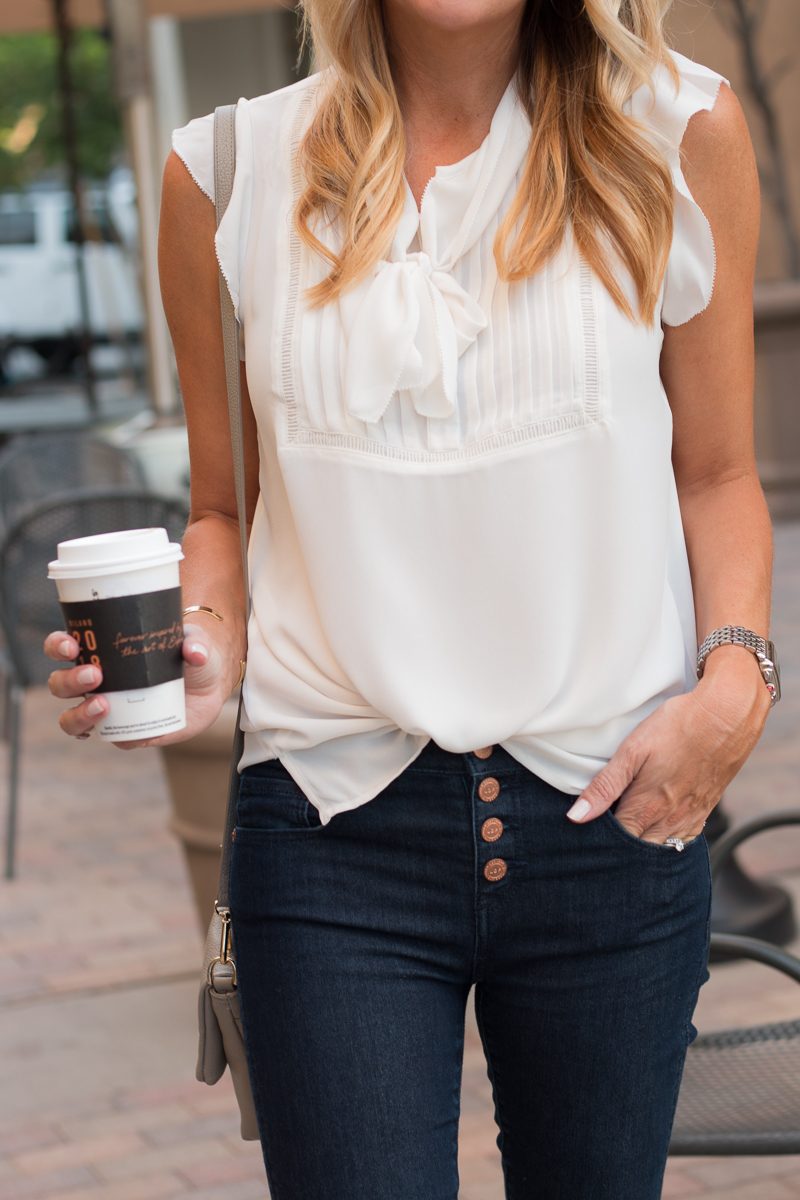 You can grab details of this look in my "Denim Under $40 Post."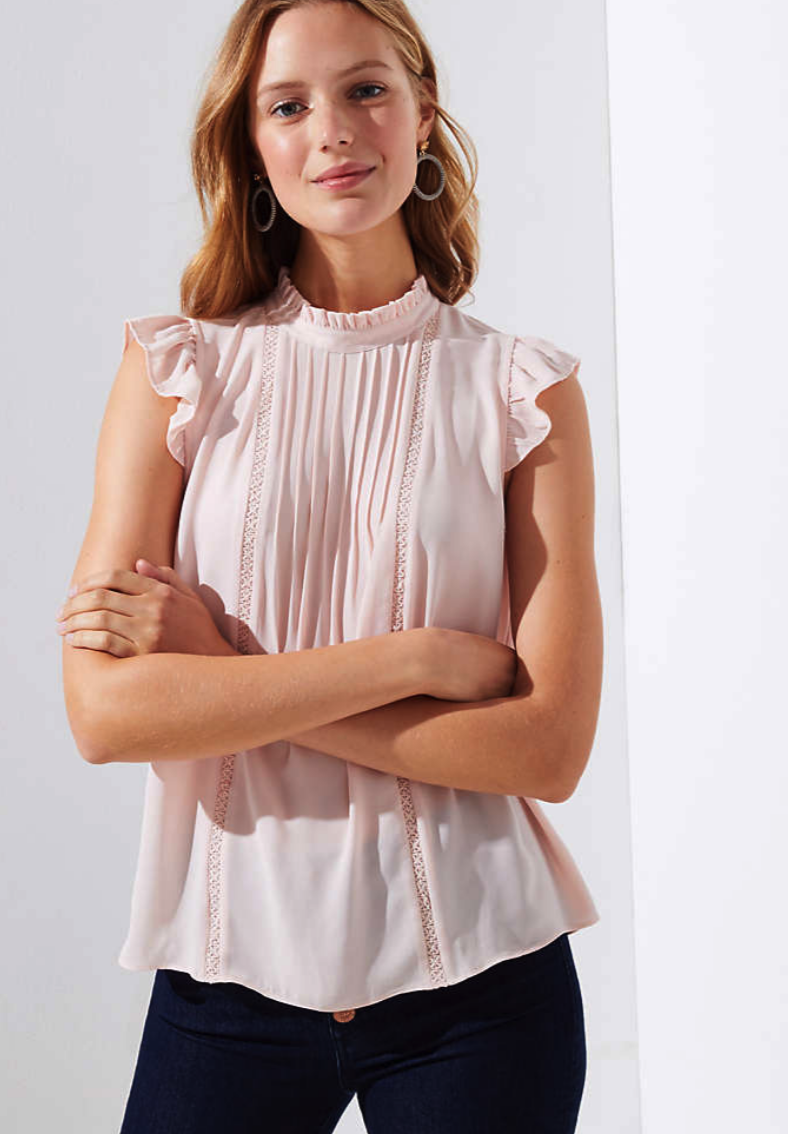 There is something about this top that draws me in. I love the ruffle sleeve and the pretty color. Five stars.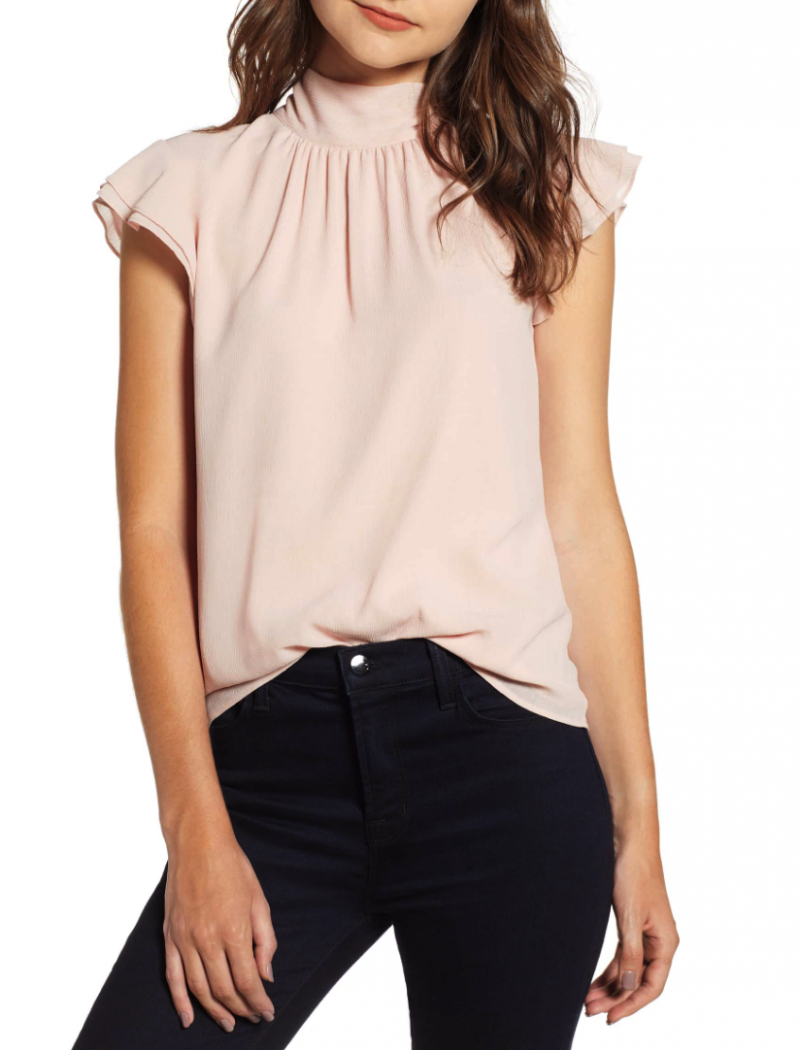 This is one of those tops that despite it being conservative, it can look so sexy paired with black jeans and heels. A really pretty look for date night. Also great with a pencil skirt.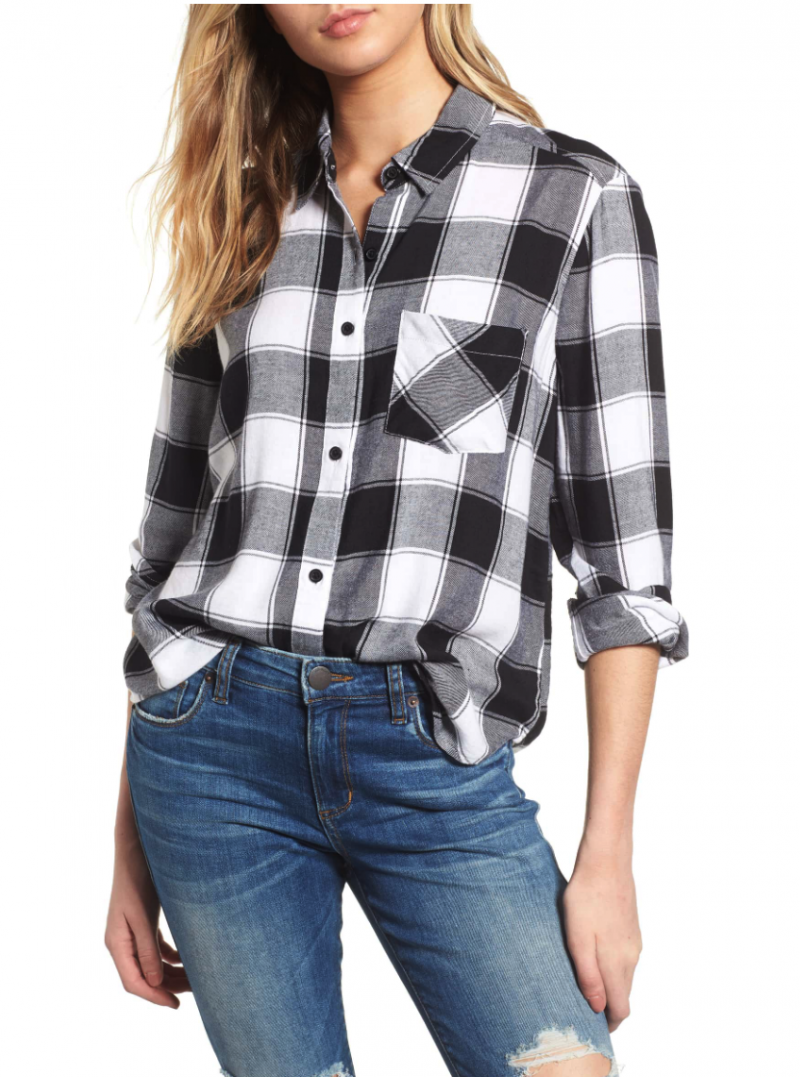 You can't go wrong with a black and white plaid shirt and this one won't break the bank.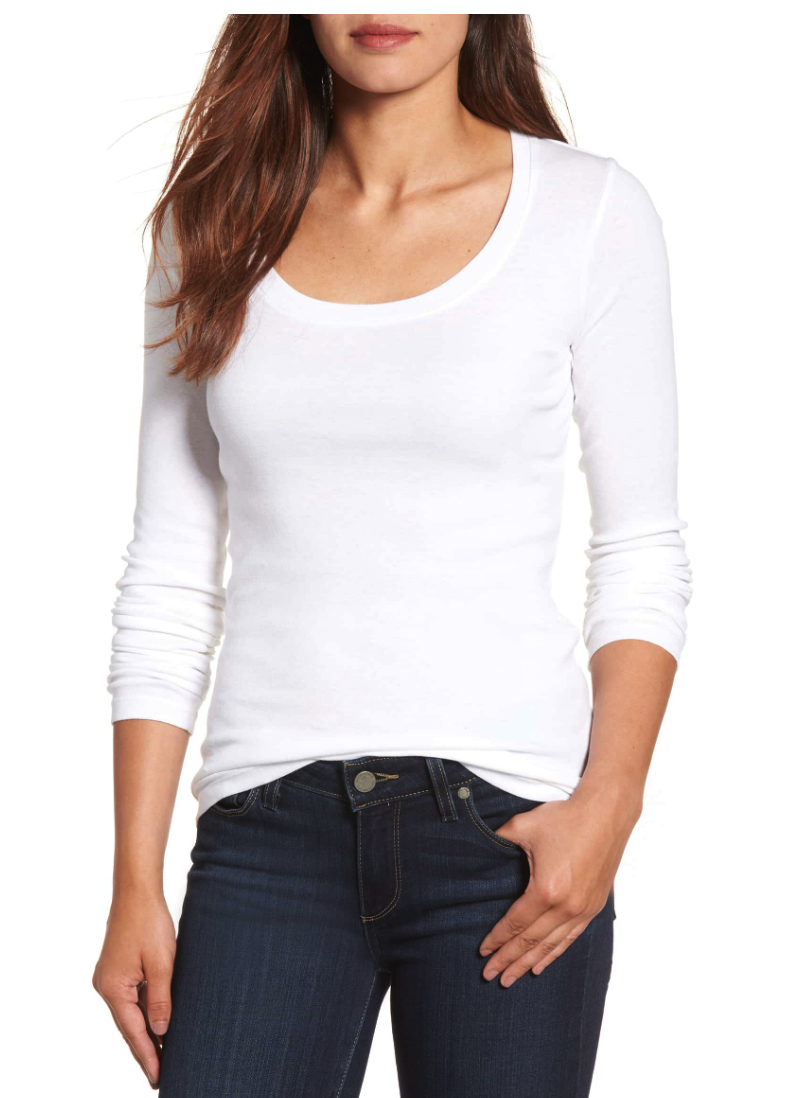 Ok, so this isn't the unique top I crave but it's my favorite layering tee. It looks great with my jeans and a cute necklace. When it gets colder you toss on a scarf or a cardigan and you're good to go. Plus when I get home and swap out jeans for lounge pants I am one happy camper.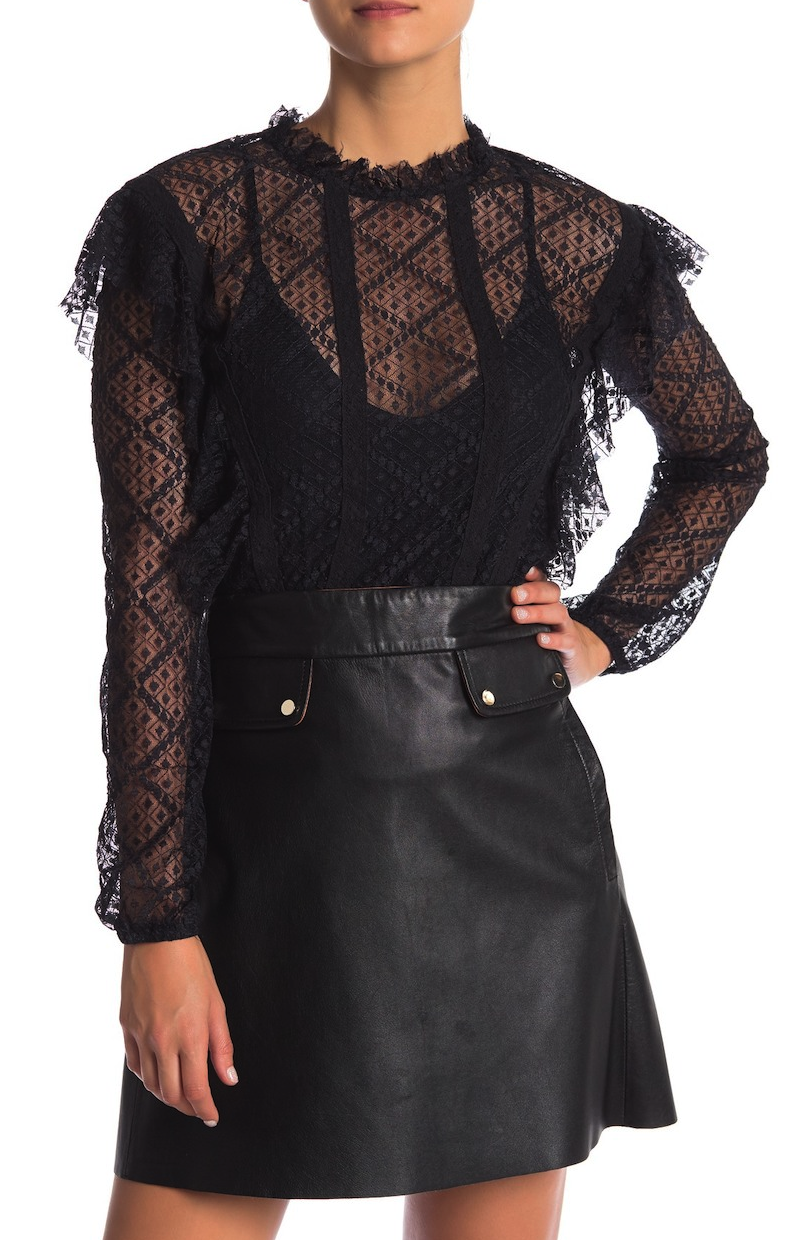 Yes to this! Although I don't care for it with the faux leather skirt. I think the top is a little edgy on its own so I would pair it with jeans or black pants. It's so pretty for the holidays. Something fun and different.
TEN SWEET SWEATERS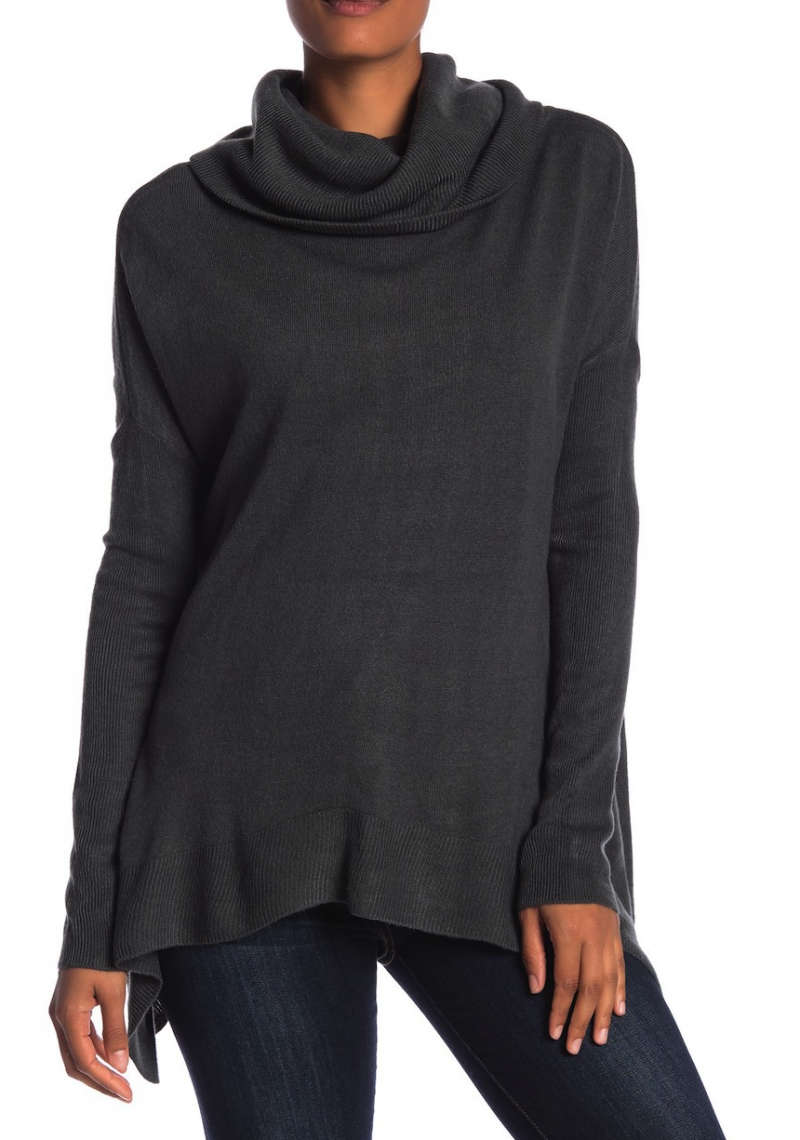 The length of this sweater is fantastic. Really cute cut and it comes in many different colors. Can't beat the price tag.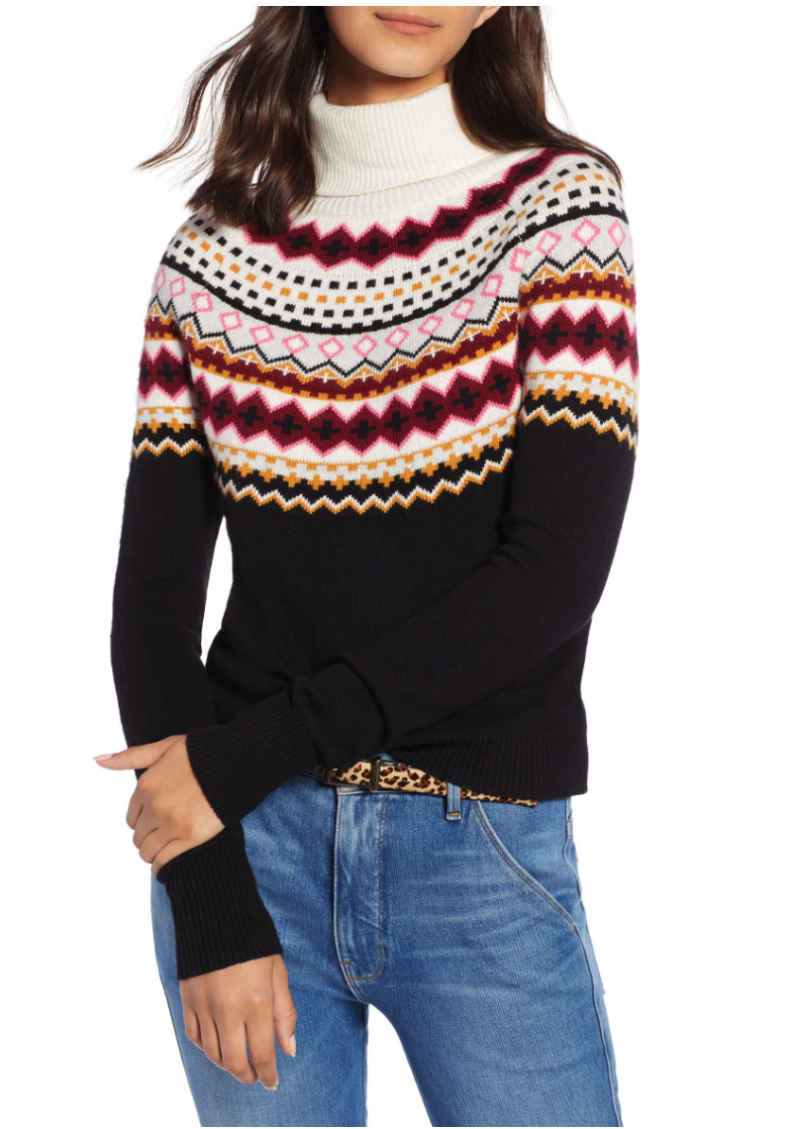 I LOVE a great fair isle sweater and this one works because despite the traditional style, it has a sleek and updated cut.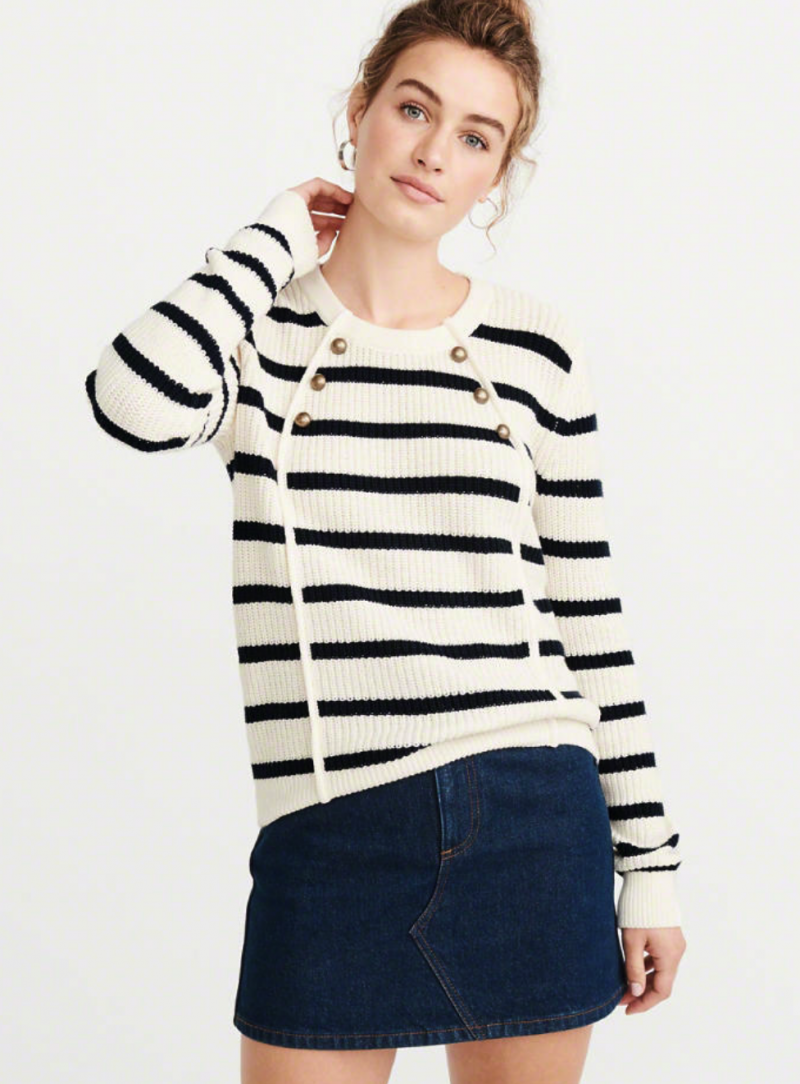 Gold buttons plus classic stripes. Plus it's on sale for in an incredible price. So cute.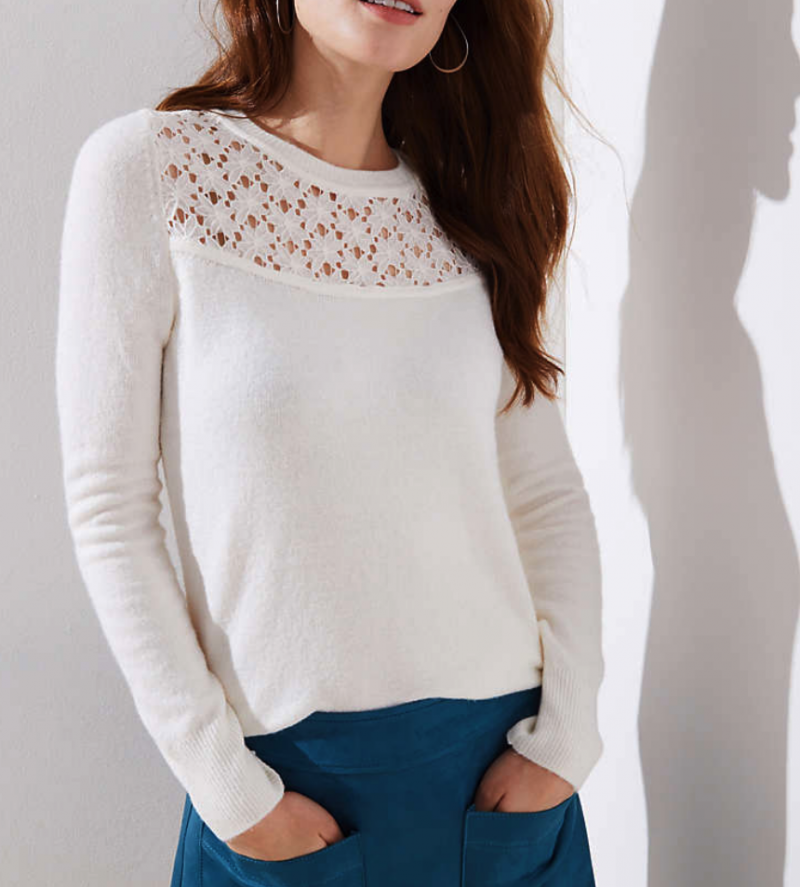 This reminds me of the sweater I've been wearing on repeat ( my friend, Steph, can attest to that. Every time she sees me I am wearing this). Love the delicate details on this pretty ivory sweater.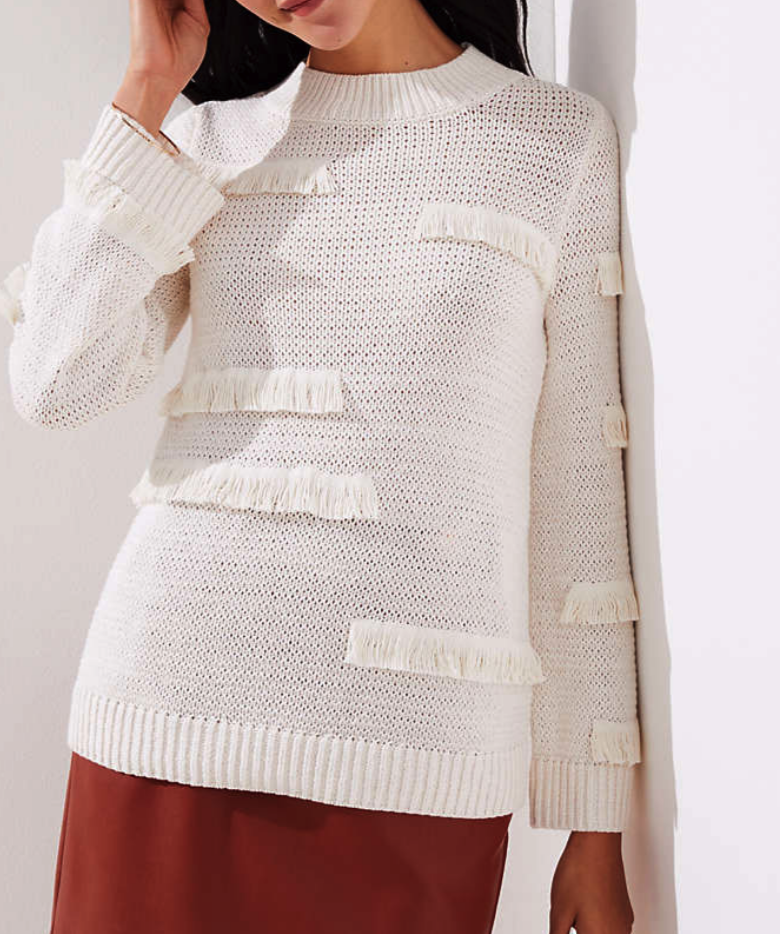 This is a great sweater. It fits really well and isn't too bulky. Plus the texture adds something that makes it really cute with denim.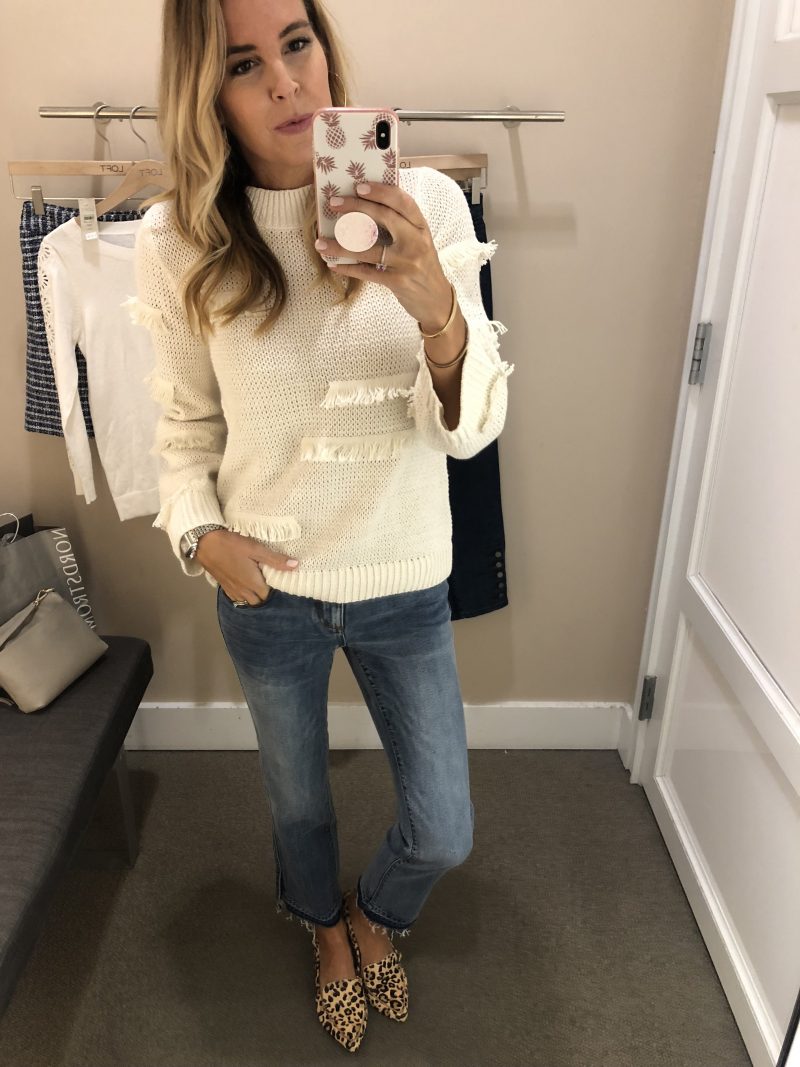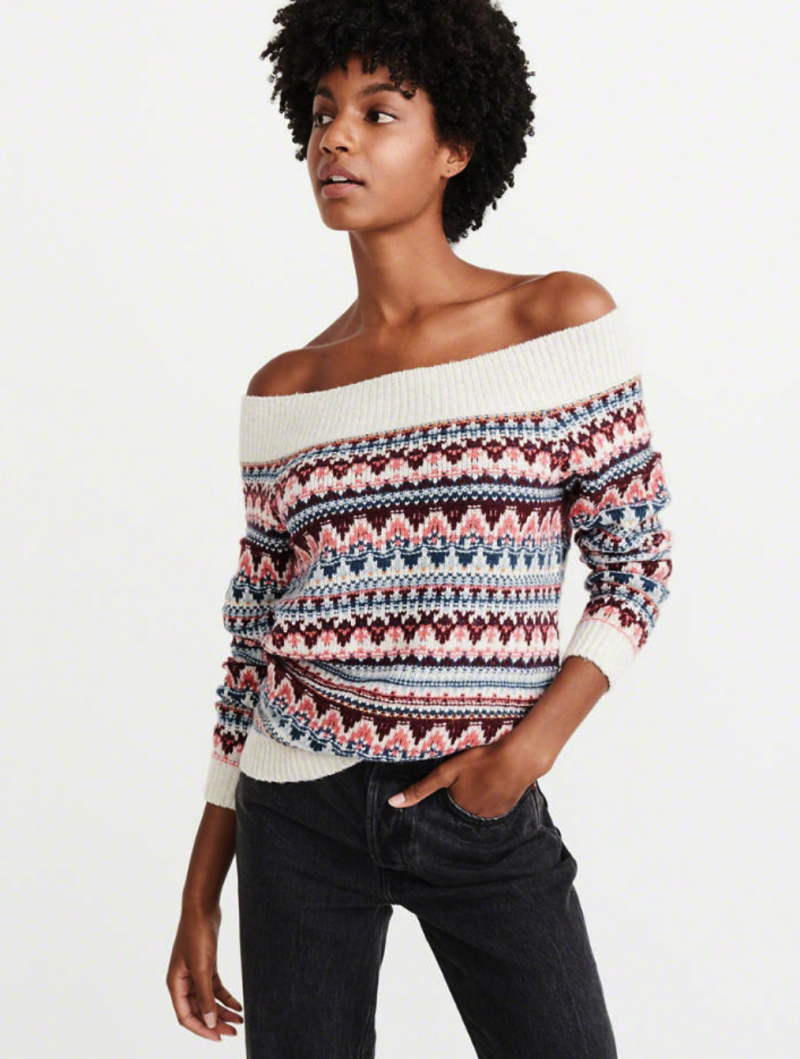 Everything about this sweater is adorable. Often times off the shoulder can be a gamble but this one receives fantastic reviews.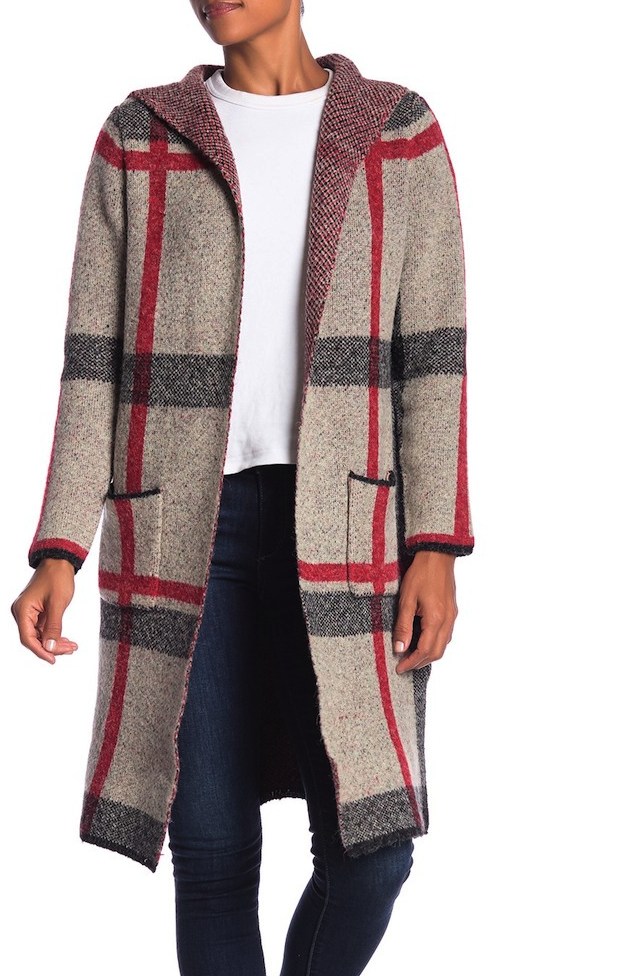 This cardigan caught my eye and I think it would be so cute for sporting events and to toss on over leggings. It's different and fun and the colors are so warm and pretty.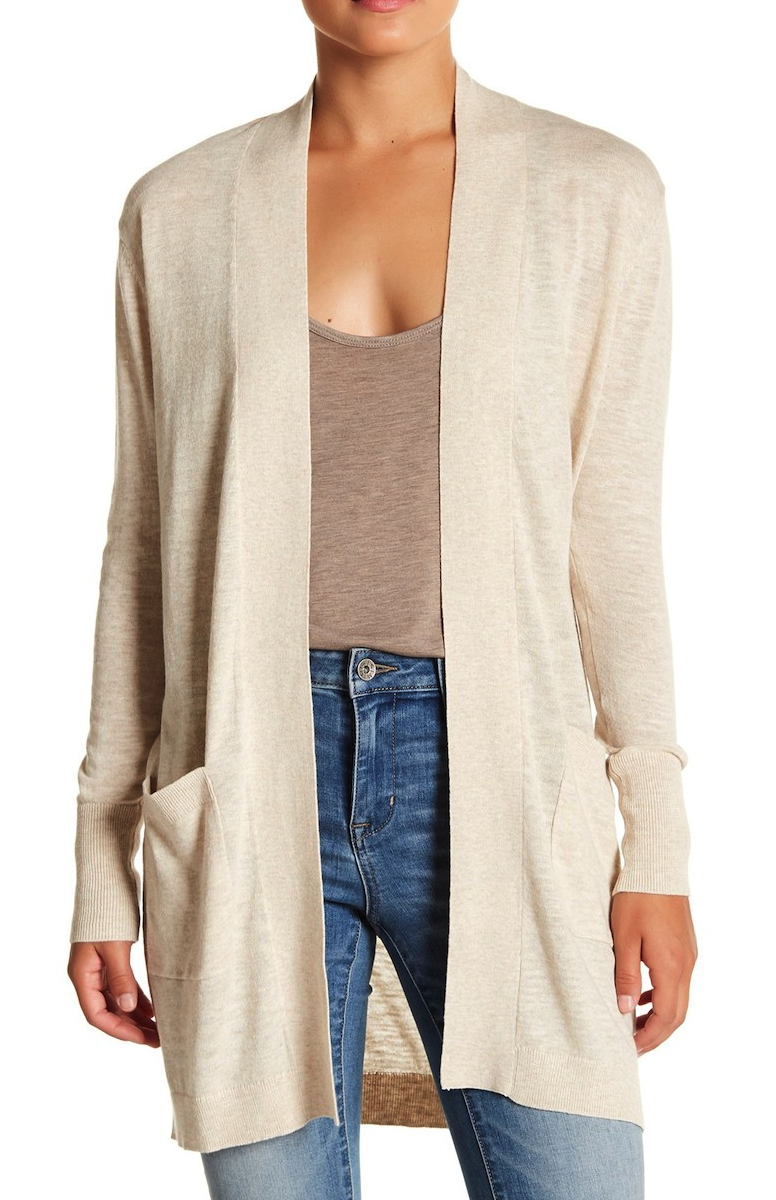 I always appreciate a lightweight cardigan when I just need to be a little bit warmer. Plus it adds a finishing touch to an outfit and this one is a steal.
Without question, this is one of my all time favorite looks for Fall and Winter. I think white always looks so gorgeous. We traveling a lot this season and I think I need want this sweater.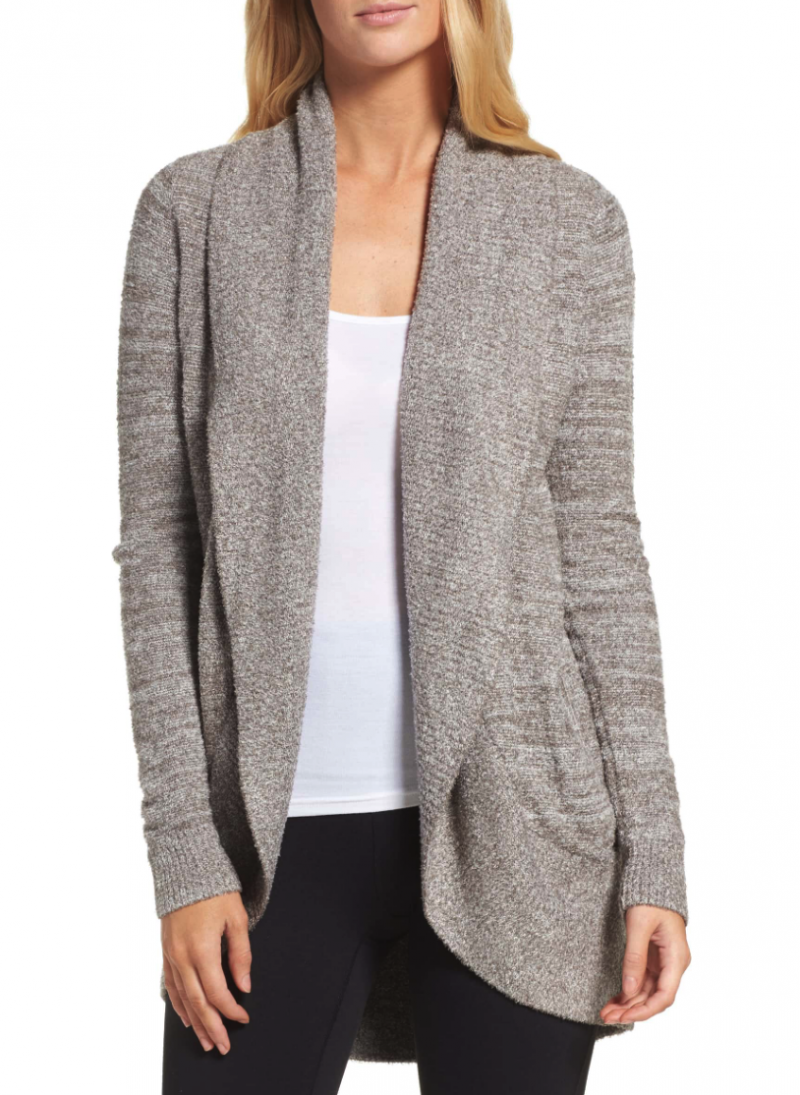 I may have saved the best for last. This sweater is not cheap but it is worth every penny. I truly believe that. This sweater cheers me up at the end of a hard day. Weird, maybe but true. It's like wrapping yourself in a warm cozy blanket. If you are going to ever splurge on a cardigan this one will not disappoint.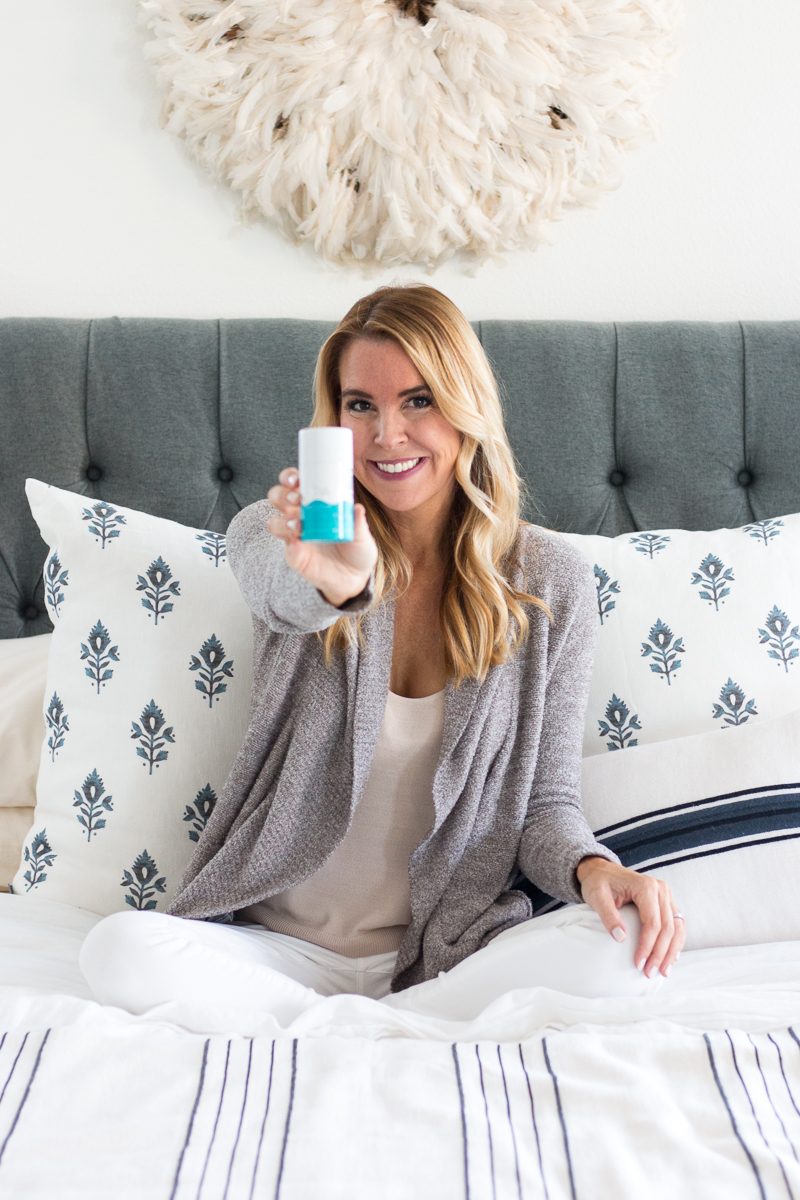 Here's that cozy sweater on. Love it so much. By the way, has anyone tried the Kopari deodorant yet? Anxious to hear your thoughts.
BEAUTY PRODUCT ROUND-UP

The forecast calls for more rain and cloudy skies so we are going to enjoy the day inside cleaning and watching football. Plus we have a hockey game for my son to look forward to. What is on your agenda today?
*It always feels odd posting when so many are going through so much trauma as a result of Hurricane Michael. The destruction and loss is devastating. Some of the hardest hit areas are not accessible and I can't imagine how terrifying that must feel. I believe in miracles and am praying that all are found quickly and safely.