After wrapping up our One Room Challenge, my husband surprised me with a day to myself complete with new pajamas. Sweet man for noticing that I had hit a wall. It wasn't the ORC, it was everything else I took on at the same time. You know how it is. As busy women and moms, we tend to say yes and then realize, "Wow!" what was I thinking. You've heard me talking about slowing down around here and I am serious about it! In fact, pajamas are going to be a big part of the next two months. On Friday night our entire family was in pajamas by 5:45. No joke. It was glorious. So here is a cozy Saturday Shopping.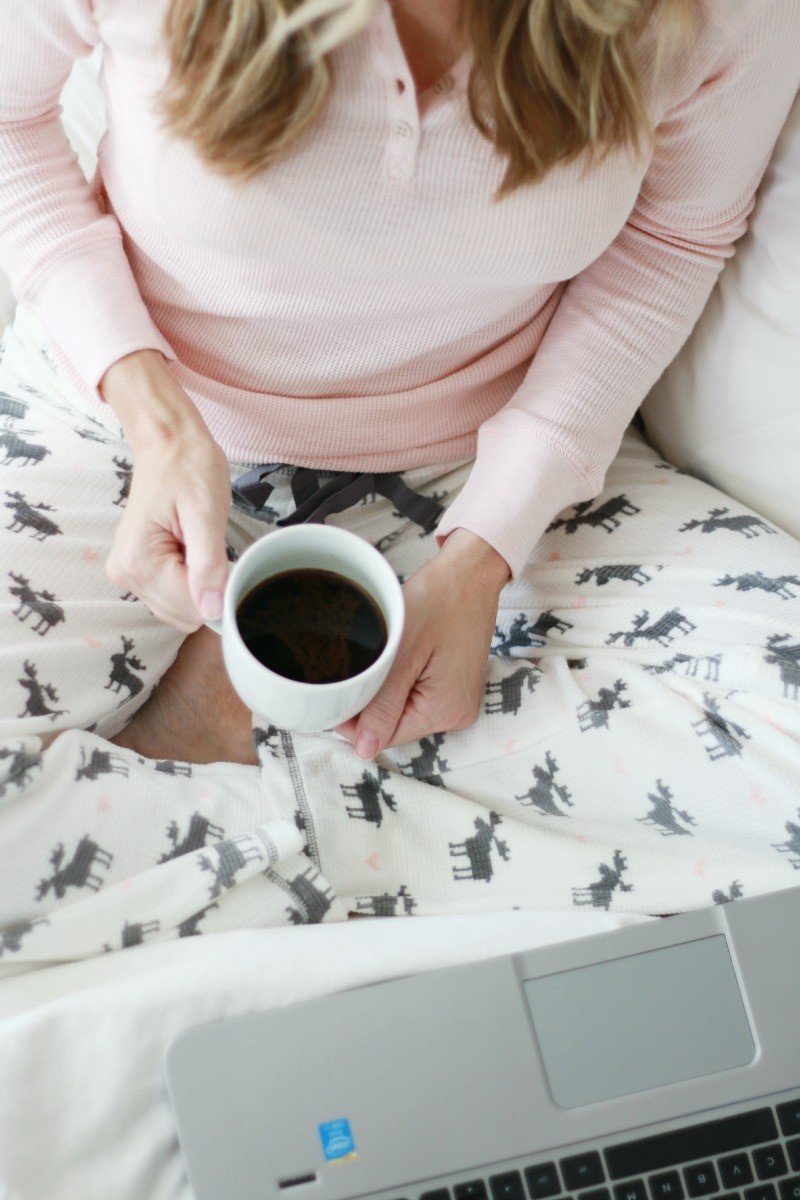 These pajamas pants are ridiculously soft. I am wearing a size small but they have a short inseam and fall on my hips so if you like them higher you may want to size up. And there is something about Christmas pajamas that instantly put me in a great mood.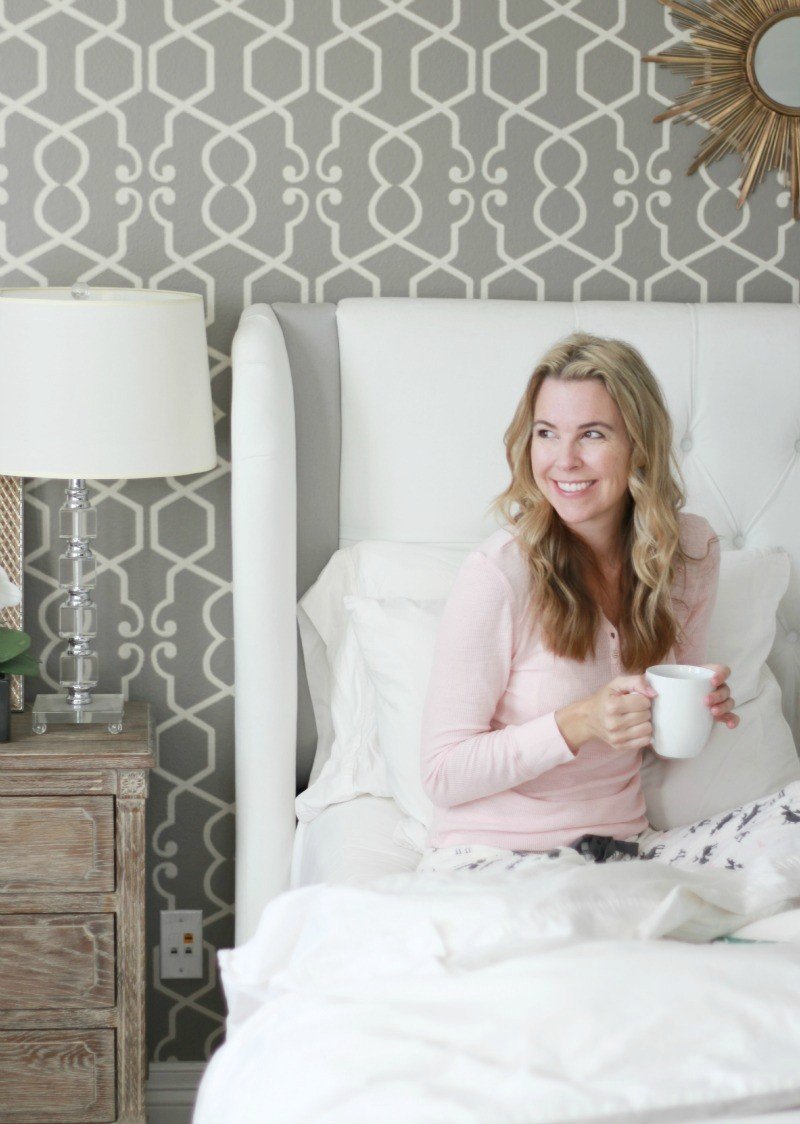 And yes, this is a true picture of my morning. Coffee, puffy eyes, no makeup, sleepy face and answering emails and catching up on blogs.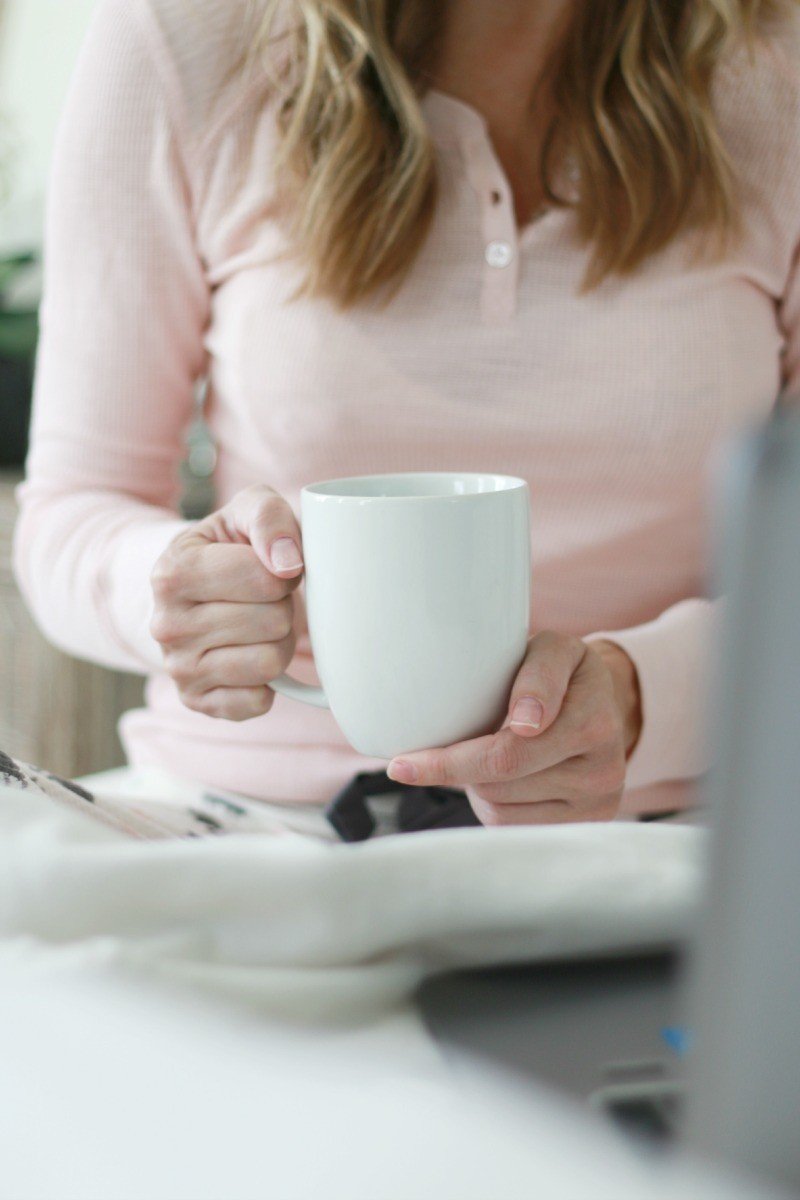 Shop Cozy Pajamas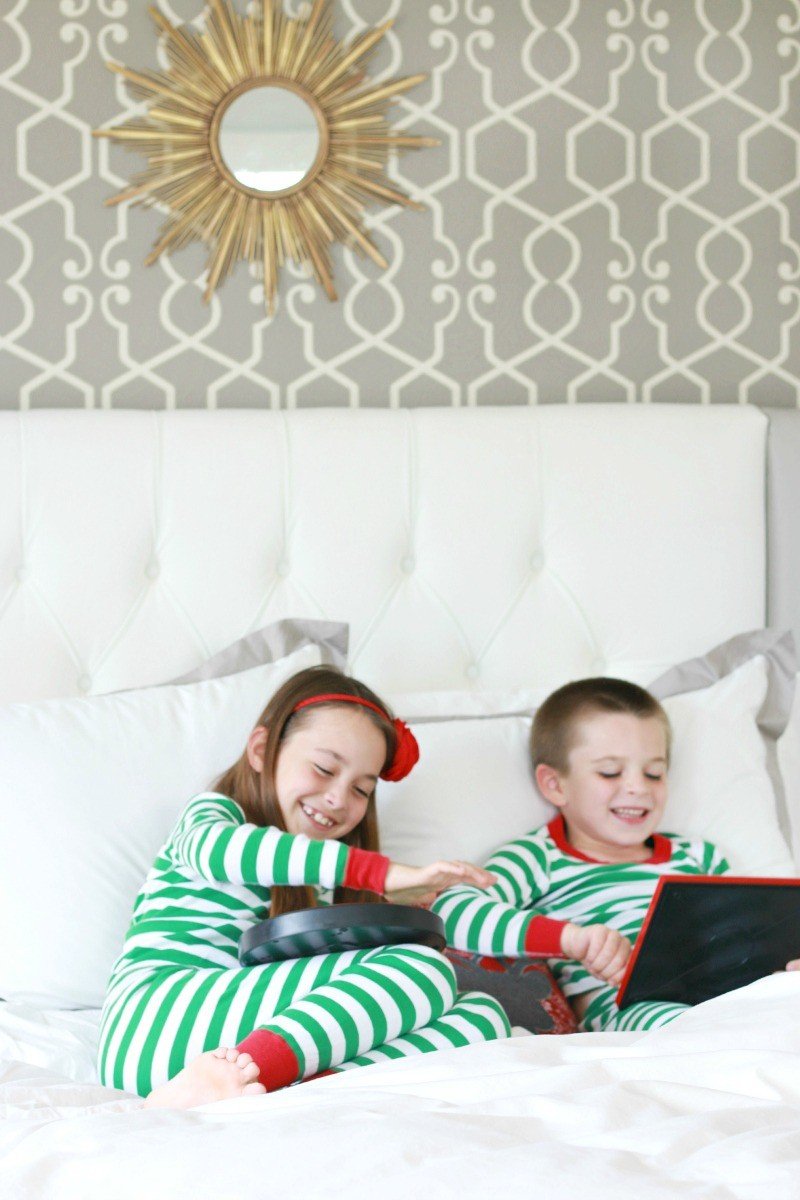 And my all time favorite pajamas for kids are back for the season! I LOVE these so much. Striped cuteness for boys and girls!  (I buy the boy ones for my daughter. . . no difference in how they are made. We just don't need to tell her). They often go on sale and I spotted striped pajamas for the whole family here. 
And with major sales going on you may want to snoop around. Maybe find some early Christmas gifts. This jacket is one of my favorite finds.
Nordstrom: 40% off for Women || Men || Children
Pottery Barn: 50% off many items including these throws. Great gift idea. 
Loft: 40% off EVERYTHING!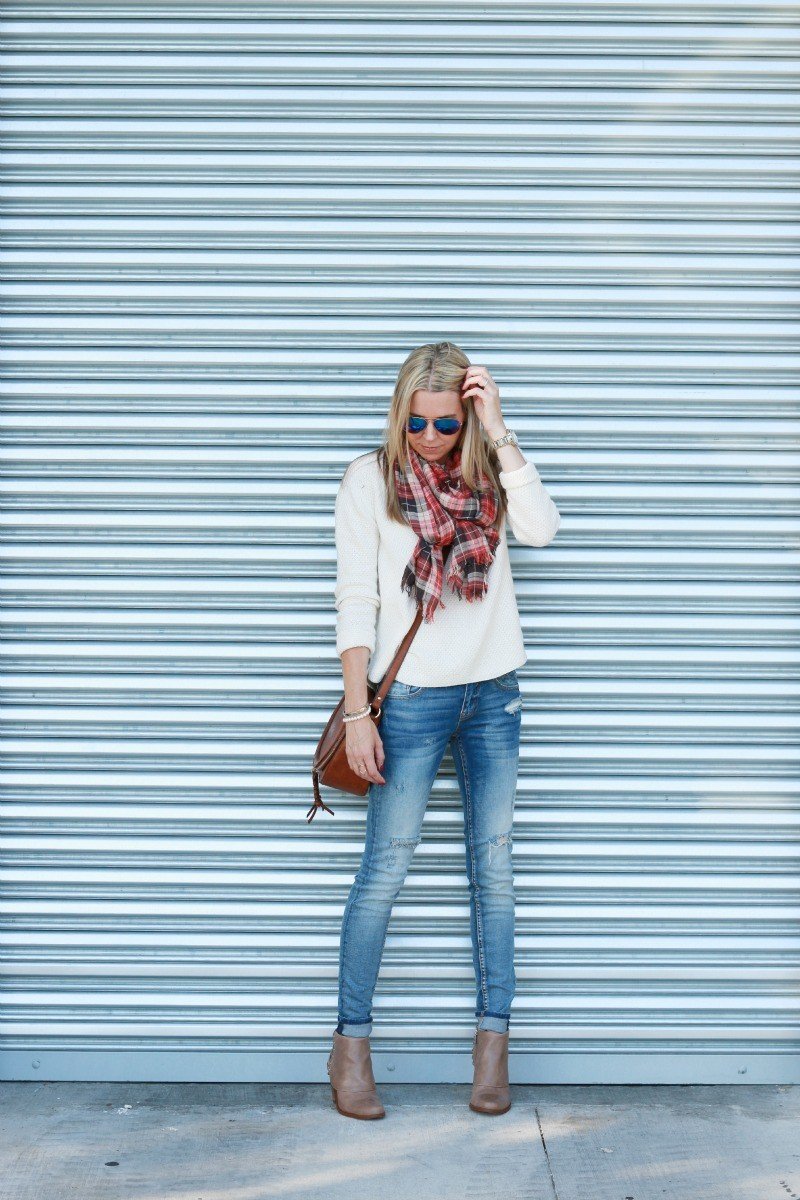 sweater | denim | booties | scarf | similar bag
This is my cream sweater from Loft (40% off. . . love!). And these booties are super comfy.
And in case you missed my first Holiday Gift Guide you can check it out here: Holiday Shopping Guide Wit & Wonder
And so in keeping with my slower pace we are doing nothing today with the exception of watching football and maybe sorting the garage a bit. I hope you are able to carve out some time to slow down and relax, too. In light of current events, it all seems quite frivolous and meaningless. It's the people in our lives that matter most. Sending prayers to Paris and to all of the families whose lives are now forever changed. Truly heart breaking.
*affiliate links used